This Pumpkin Spice Chocolate Pudding is made from scratch but comes together so easily! A perfect and delicious fall dessert! Thank you Horizon for partnering with me on this fun treat!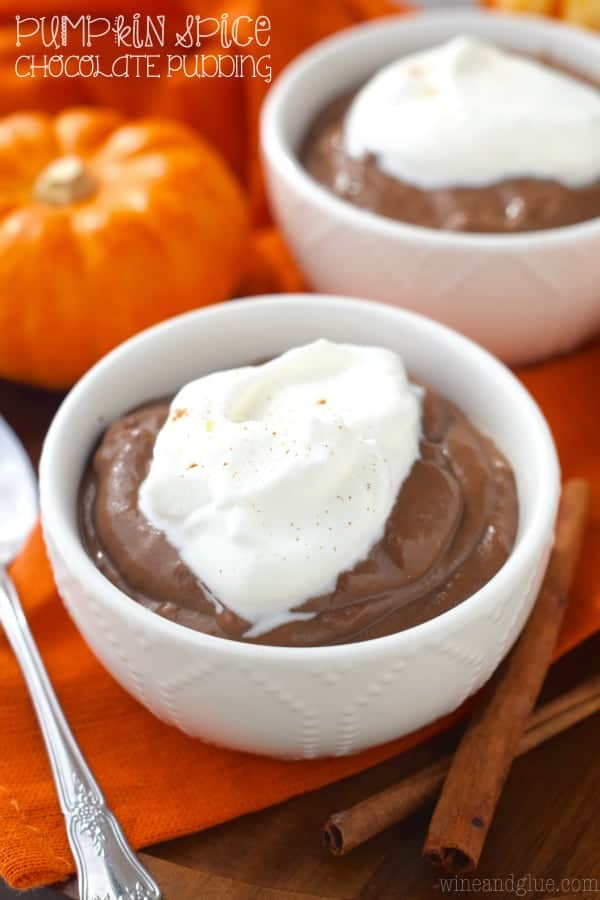 Did you guys have a good weekend? We had a super chill and relaxed weekend with the addition of some family photos. So obviously it was the perfect time to venture out and get Gavin's Halloween costume.
You guys. I have been putting off buying Gavin's costume for like . . . . okay, I guess it's only been like a month, but still. But as we are getting closer and closer and closer to Halloween I had to bite the bullet.
Why you ask? Why was I dreading buying it? Because he wants to be a ninja. And there's nothing inherently wrong with being ninja except that it feels absolutely ludicrous to spend like $20 on what is essentially a black sweatsuit. After making him a lego costume and a super sweet knight costume (that is probably my favorite sewing project of all time), it seemed RIDICULOUS to buy a sweatsuit with some red strings tied around it.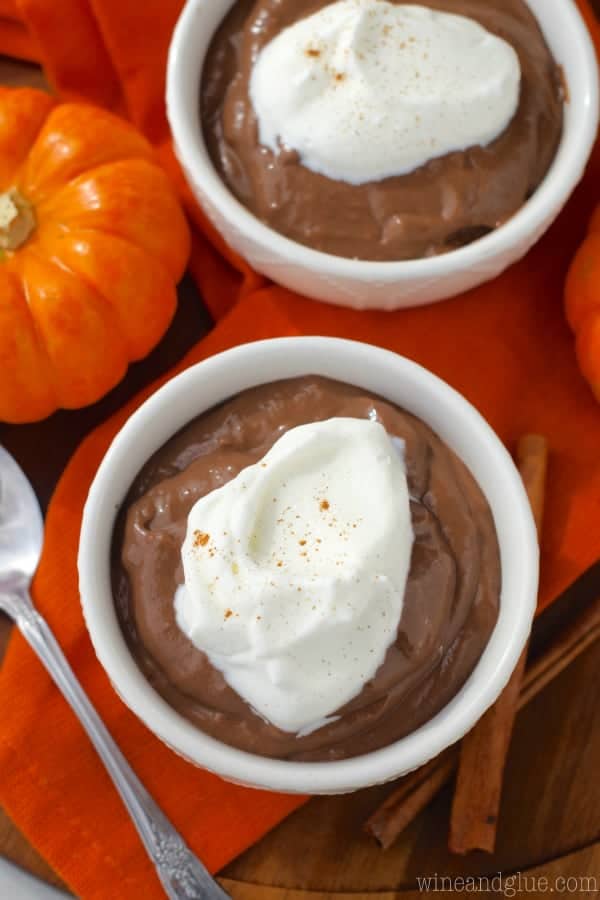 But I caved.
I bought the stupid costume. Just like I bought Quinn's stupid costume. And just like I'm sure I'll cave and buy Piper's stupid costume.
But guess what is easier than making a ninja costume that you don't actually have the time to make?
This pudding! (You knew that was what I was going to say, didn't you?)  But seriously, just like a homemade Halloween costume is would be better, from scratch pudding totally blows the packet out of the water.
Chocolate pudding from scratch is a total snap especially with some Horizon whole milk. It's the whole milk that we always put in Piper's cup, so it was perfect and on hand to use in this pudding and made it super rich and creamy. And then adding the pumpkin puree and the pumpkin spice makes it perfect for fall.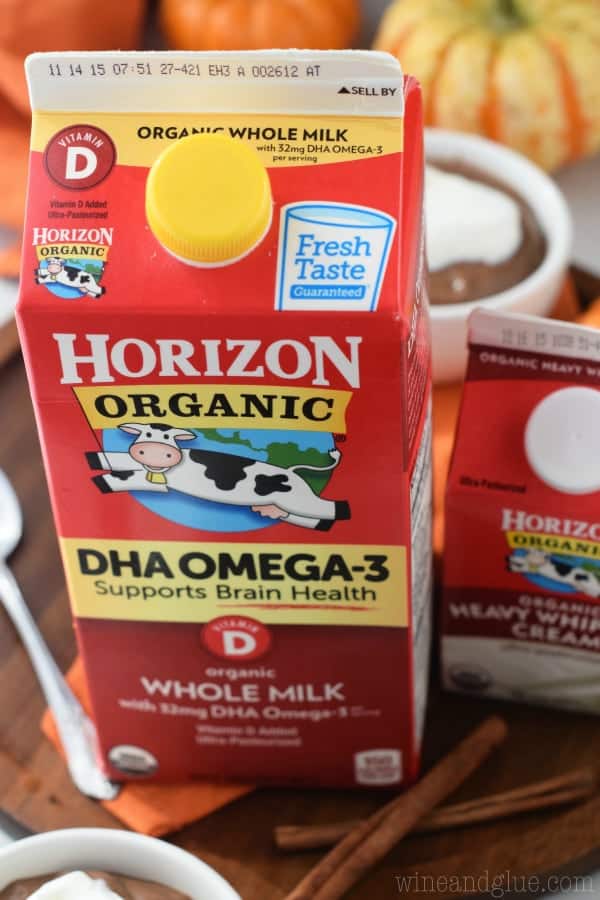 It also makes for a super easy and fun Halloween treat when you put it in some little jars, top it with some gingersnap crumbs, little mini pumpkins and use some graham crackers and edible markers to make tombstones!
Or you can just whip up some Horizon heavy cream and sugar and make your own whip cream to put on top!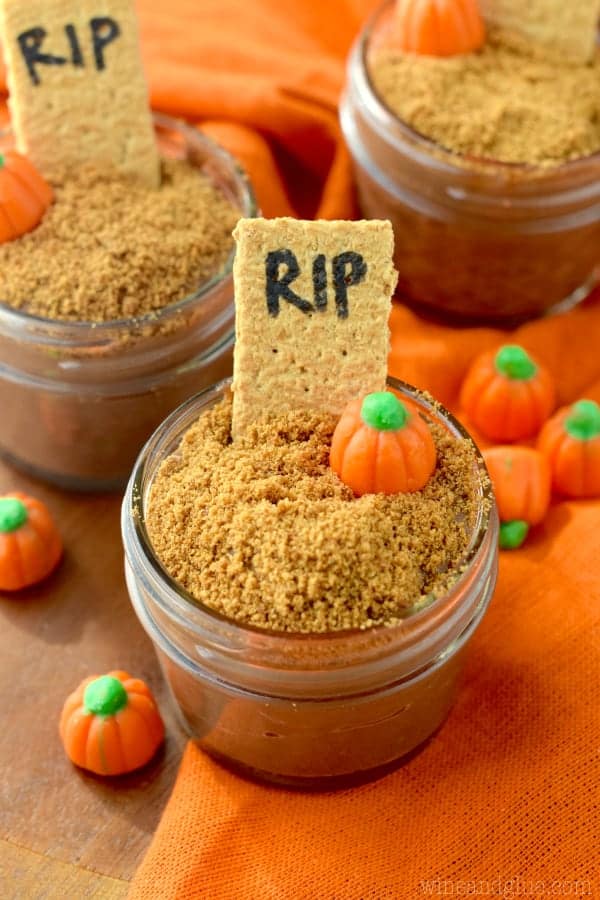 Make sure you follow Horizon on Facebook, Twitter, Instagram, and Pinterest for more great Halloween ideas!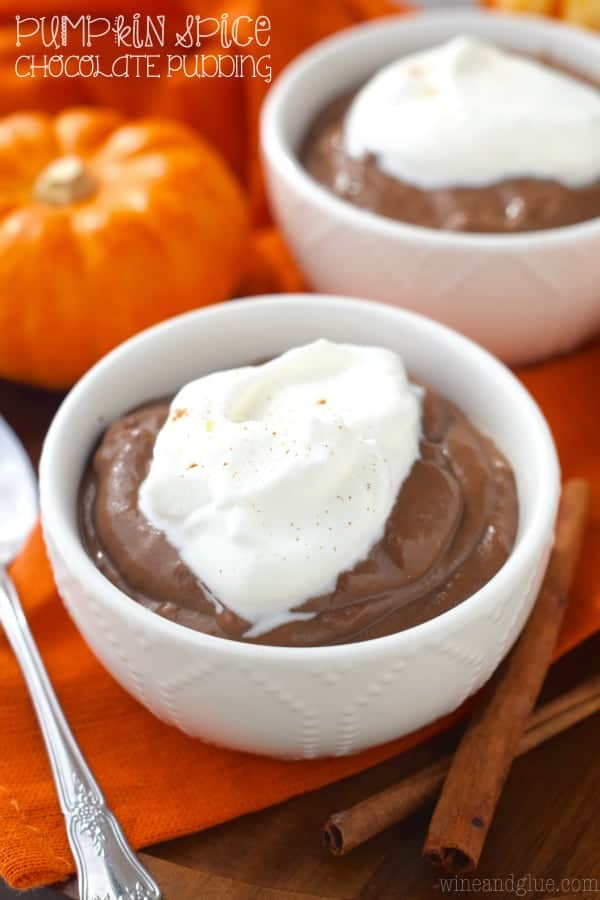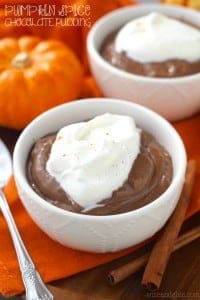 Pumpkin Spice Chocolate Pudding
Ingredients
2/3

cup

sugar

1/4

cup

cocoa powder

3

TBSPs

cornstarch

1/4

tsp

salt

1

tsp

pumpkin pie spice

2 1/4

cups

Horizon whole milk

2

TBSPs

butter

1

tsp

vanilla extract

1/4

cup

pumpkin puree

1

cup

Horizon heavy cream

2

TBSPs

sugar

Optional Toppings

gingersnap crumbs

candy pumpkins

graham crackers

edible marker
Instructions
In a medium saucepan, whisk together the sugar, cocoa powder, cornstarch, salt, and pumpkin pie spice. Gradually whisk in the milk.

Stir continuously while cooking the mixture over medium heat until it comes to a boil. It will take several minutes. Once it begins to boil, continue stirring and cooking for an additional minute. Remove it from the heat and whisk in the pumpkin puree, vanilla extract, and butter.

Transfer the pudding to a medium mixing bowl and press a piece of plastic wrap right up against the pudding to keep it from developing a skin on top. Cool in the refrigerator for at least four hours.

Before serving, whip together the heavy cream and sugar on high until soft peaks begin to form. Top each bowl with a small amount of whip cream and a little more pumpkin spice on top.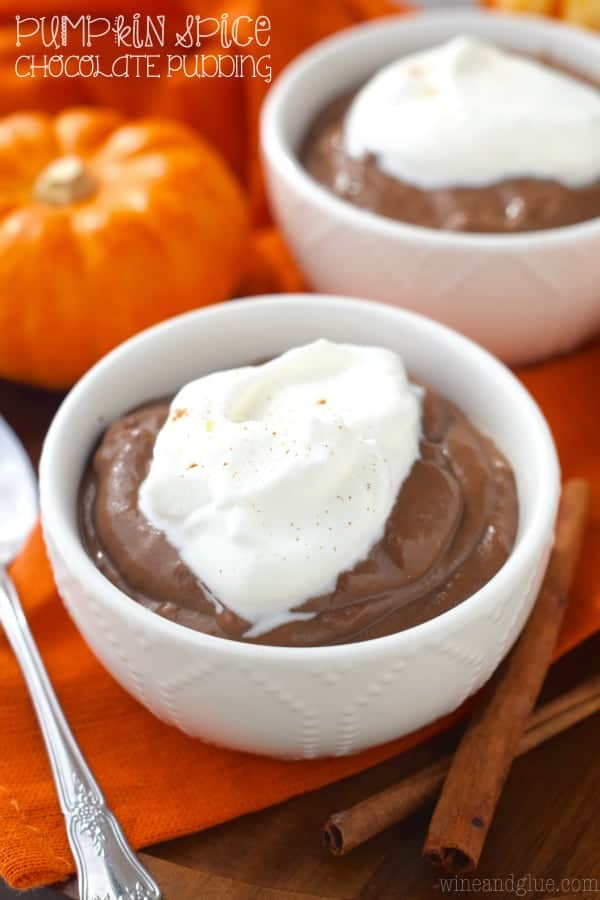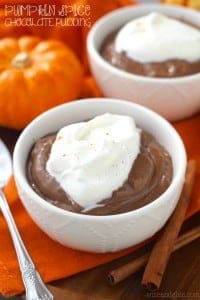 did you make this
Pumpkin Spice Chocolate Pudding
Recipe just barely adapted from here.


This is a sponsored conversation written by me on behalf of Horizon Organic. The opinions and text are all mine.