Pumpkin Spice is the perfect blend of four spices you probably already have in your cabinet! Skip buying the bottled pumpkin pie spice and just make your own.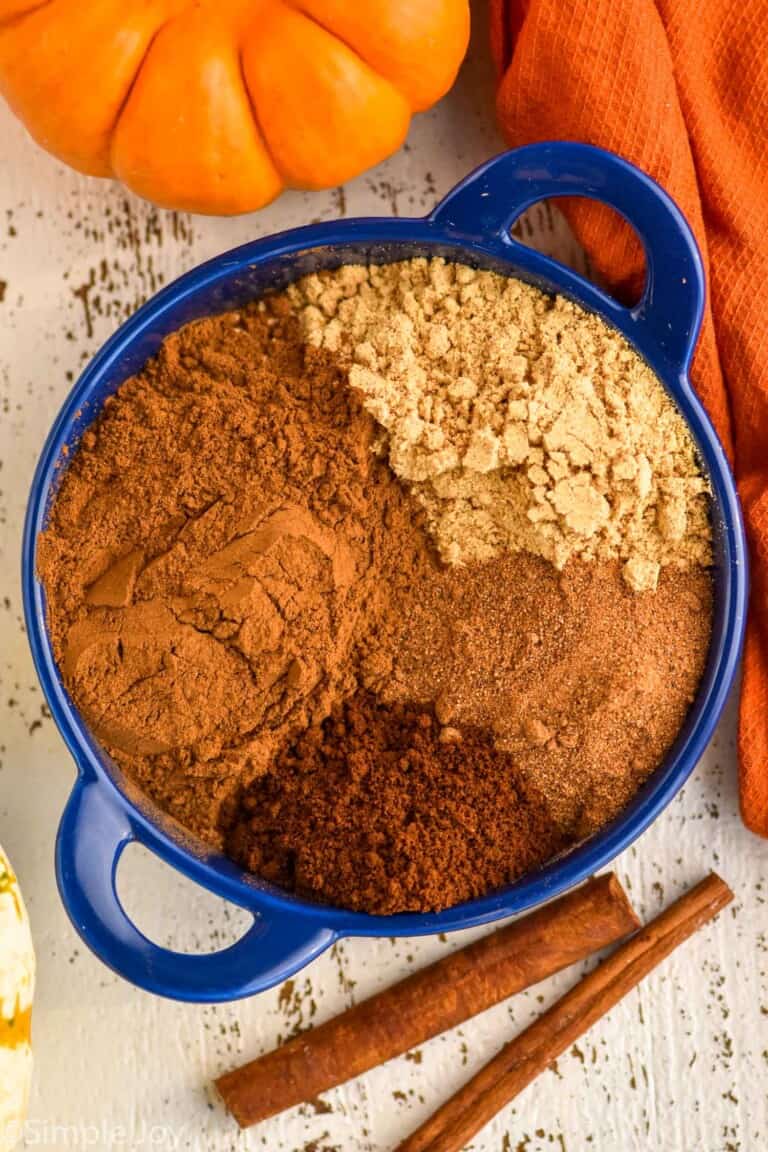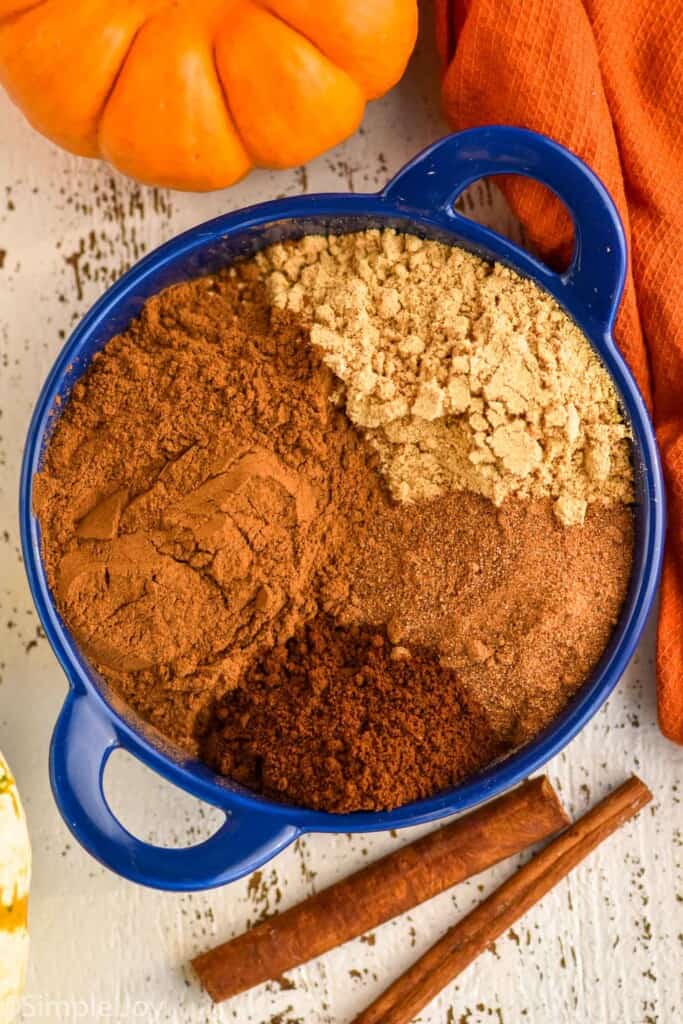 This week, I've had the windows open in my office. When that light breeze floats in, with a slight chill, it whispers to me that fall is right around the corner. This is great news, because I love fall recipes, which I'm sure you've noticed by the number of soup, apple, and pumpkin recipes going up.
At the heart of all great fall recipe collections is a wonderful selection of Pumpkin Recipes. Here at Simple Joy, we have been loving on that gourd for years. What we've been missing though is a super simple Pumpkin Spice recipe! That all changes today!
This Pumpkin Pie Spice is made with four simple ingredients. We love it exactly as written and we love that you can make a smaller version very simply to use in all of your favorite pumpkin desserts. But one of our favorite things about all homemade spice mixes is that they are easy to tweak to your preference, and that holds true here.
What is in Pumpkin Pie Spice
Please scroll to the bottom of the page for the printable recipe to get the full measurements.
Ground Cinnamon
Ground Ginger
Ground Nutmeg
Ground Cloves
How to Make Pumpkin Pie Spice
This is a brief overview of how to make this simple recipe. For the full recipe with all of the measurements, see the recipe card at the bottom of the post.
Combine all of the spices in a small bowl.
Mix well to combine. We find that the ginger likes to clump, so you may want to sift the mixture with a metal sieve to make sure it is well distributed.
Store in an airtight container in a dark cabinet for up to 6 months.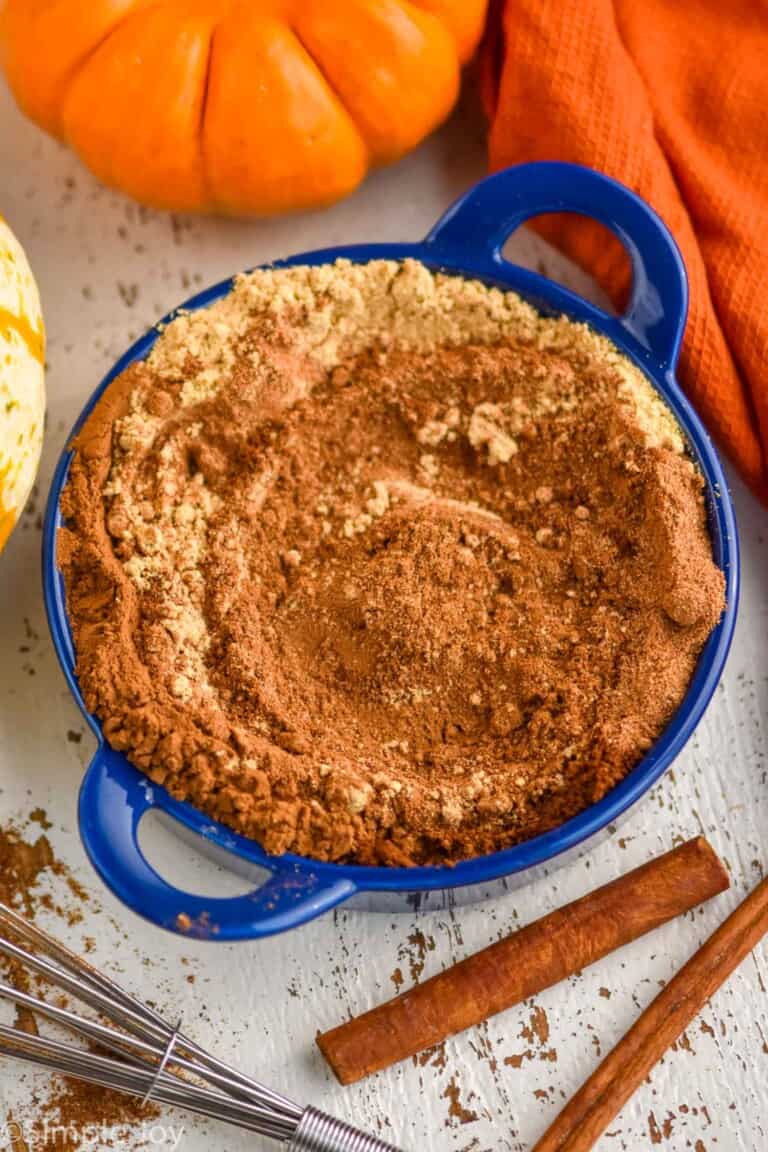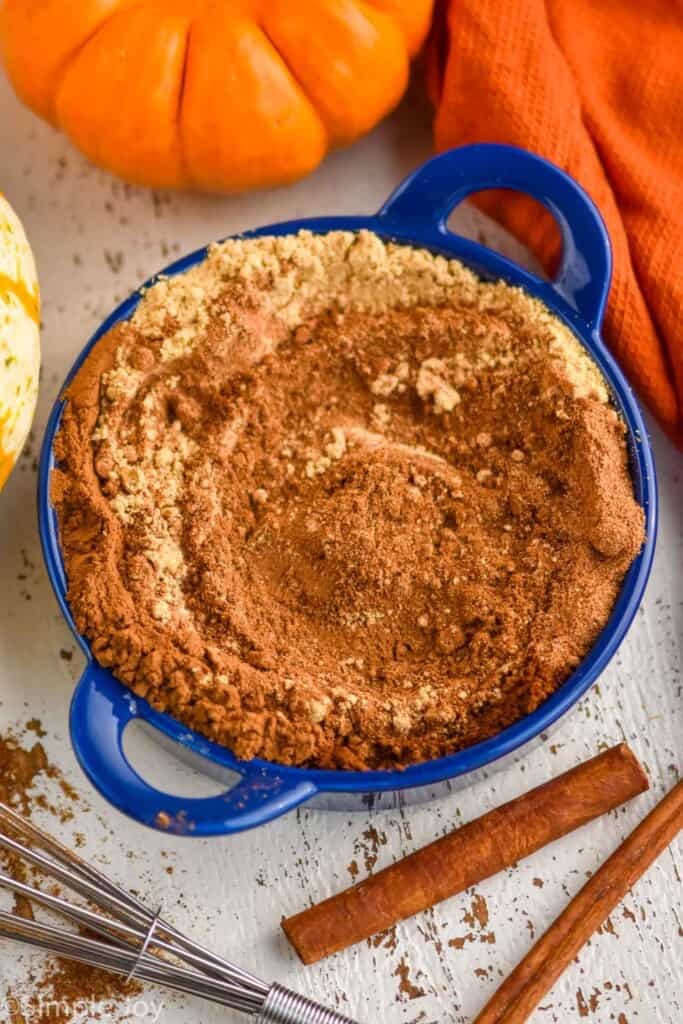 Allspice vs. Cloves
Allspice and cloves are often used interchangeably. Many pumpkin spice mixes on the market have allspice instead of cloves. We chose to go with cloves here because it brings in just a little bit of sweetness that allspice doesn't. That said, if you only have allspice, use that instead.
Make a Smaller Batch
This pumpkin pie spice recipe makes 11 tablespoons. That is perfect if you are going to share with friends. If you are just looking to make a few recipes this fall, make a smaller batch following the recipe below:
1 tablespoon ground cinnamon
1 tablespoon ground ginger
1/2 tablespoon ground nutmeg
3/4 teaspoon ground cloves
This recipe will make a little over 8 teaspoons. This is a great amount for typically four fall desserts. You can see the ratio is 4:4:2:1. So you can really adjust this to any amount you'd like.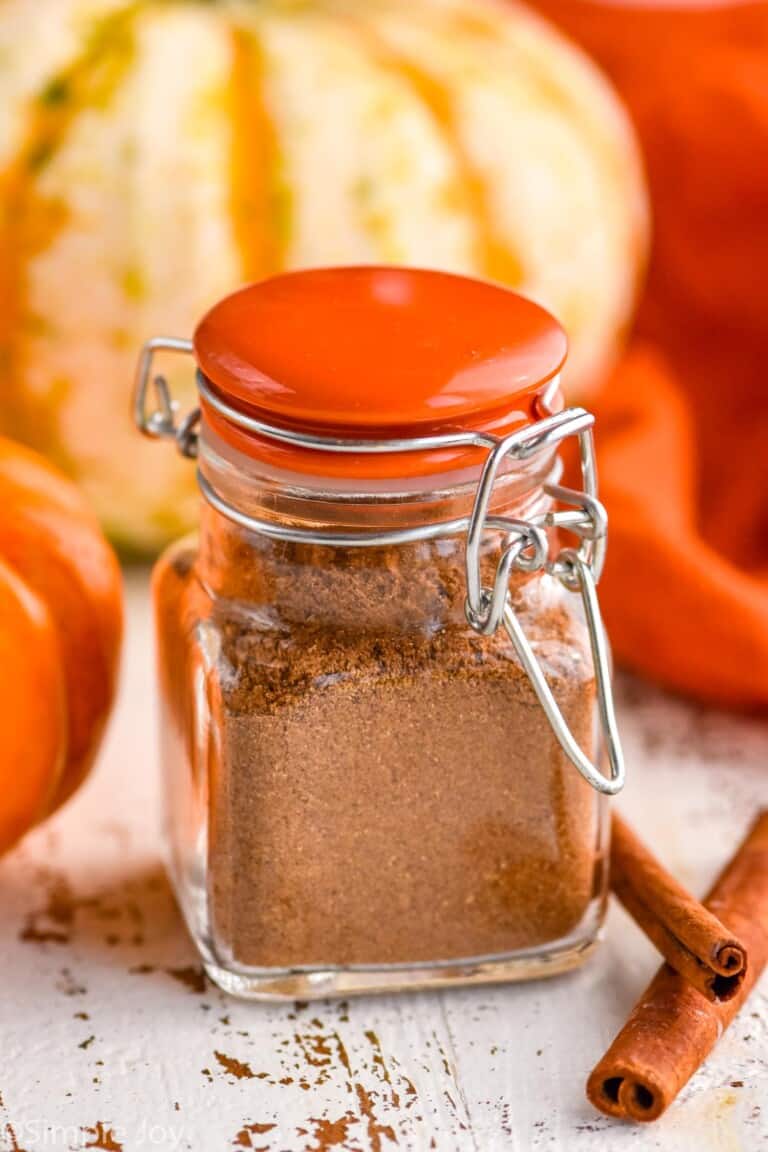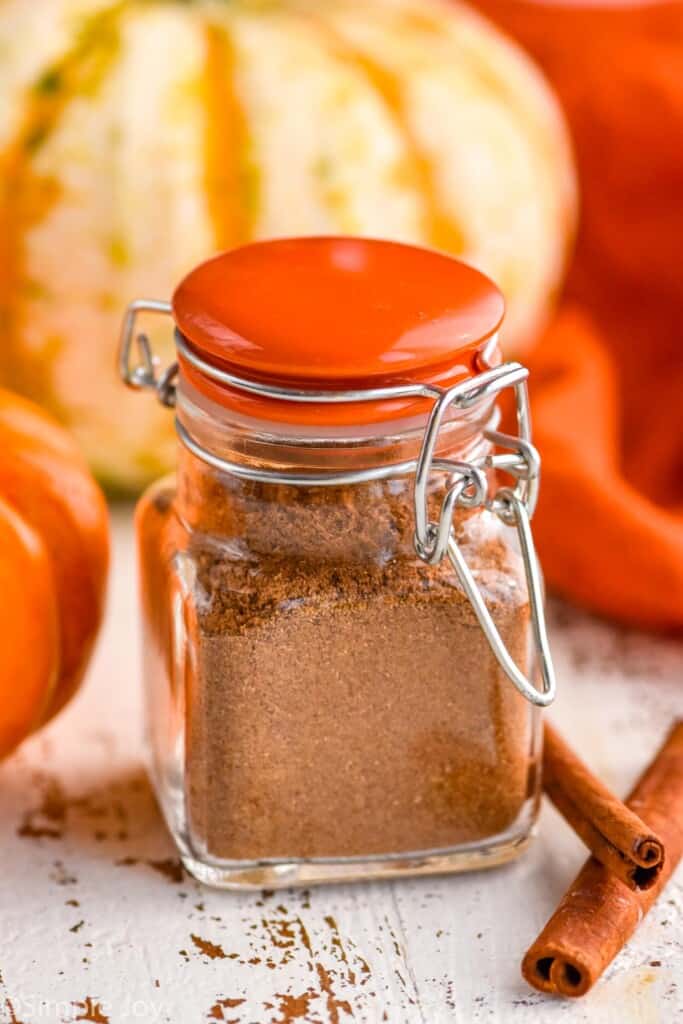 Recipes to Use Pumpkin Spice
Most of my recipes that call for pumpkin use a combination of the spices used here. You can add up how much spice is used total and replace it with that much of this pumpkin pie spice substitute. Here are a few examples:
Some of these recipes don't call for all four of these spices, that is okay! You can still use this swap. Remember that this doesn't replace the salt that is called for in baking recipes.
If you make this pumpkin spice or any of my other recipes, please leave me a comment and let me know what you think.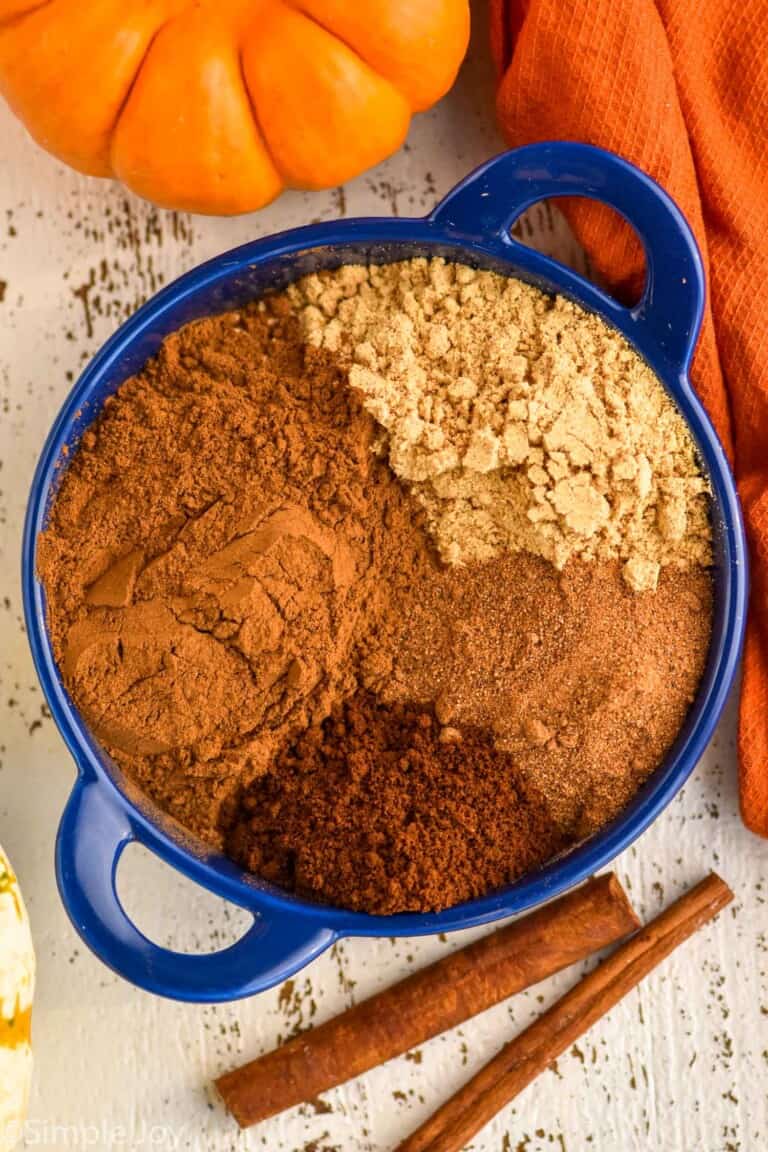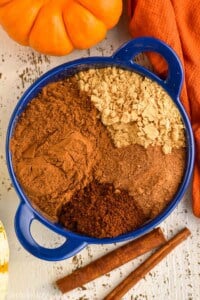 Pumpkin Spice
Pumpkin Spice is the perfect blend of four spices you probably already have in your cabinet! Skip buying the bottled pumpkin pie spice and just make your own.
Instructions
Whisk together all the ingredients and store in an airtight container.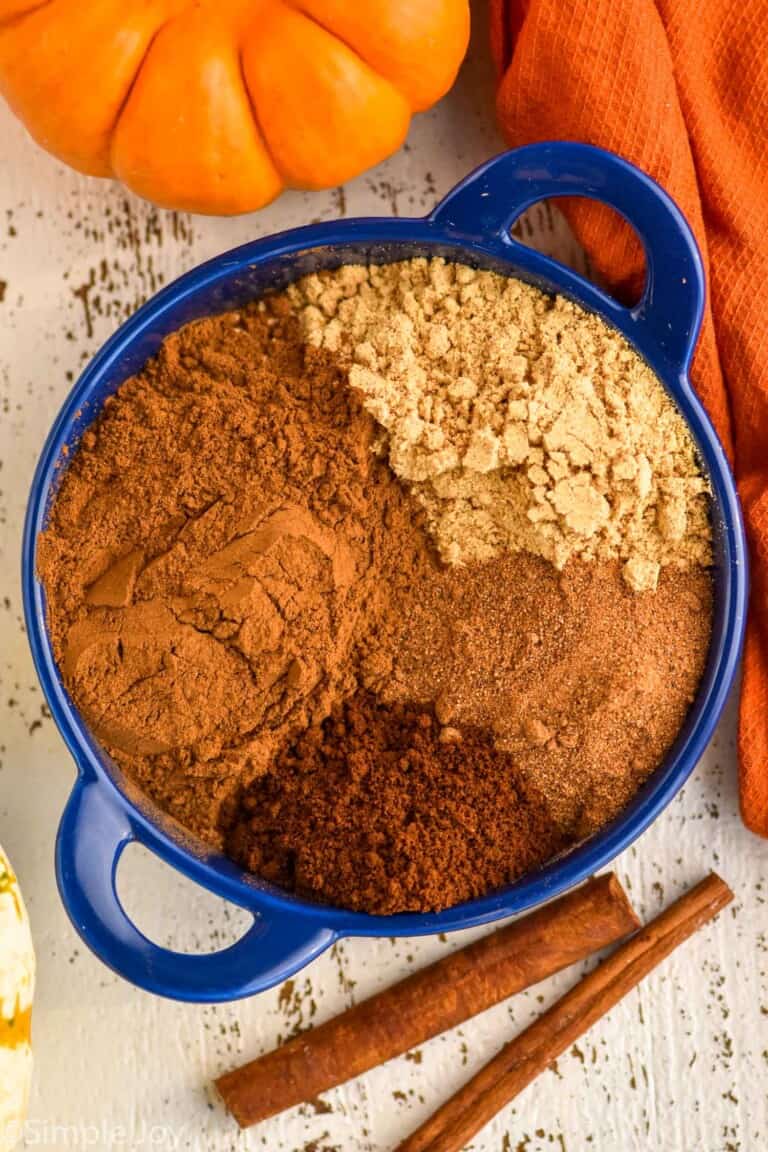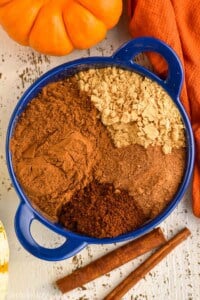 did you make this
Pumpkin Spice
you might also like . . .