Rum Chata Fudge is such an easy fudge recipe that is perfect for all your favorite grown ups. Creamy and full of delicious cinnamon flavor, this fast treat will be a favorite!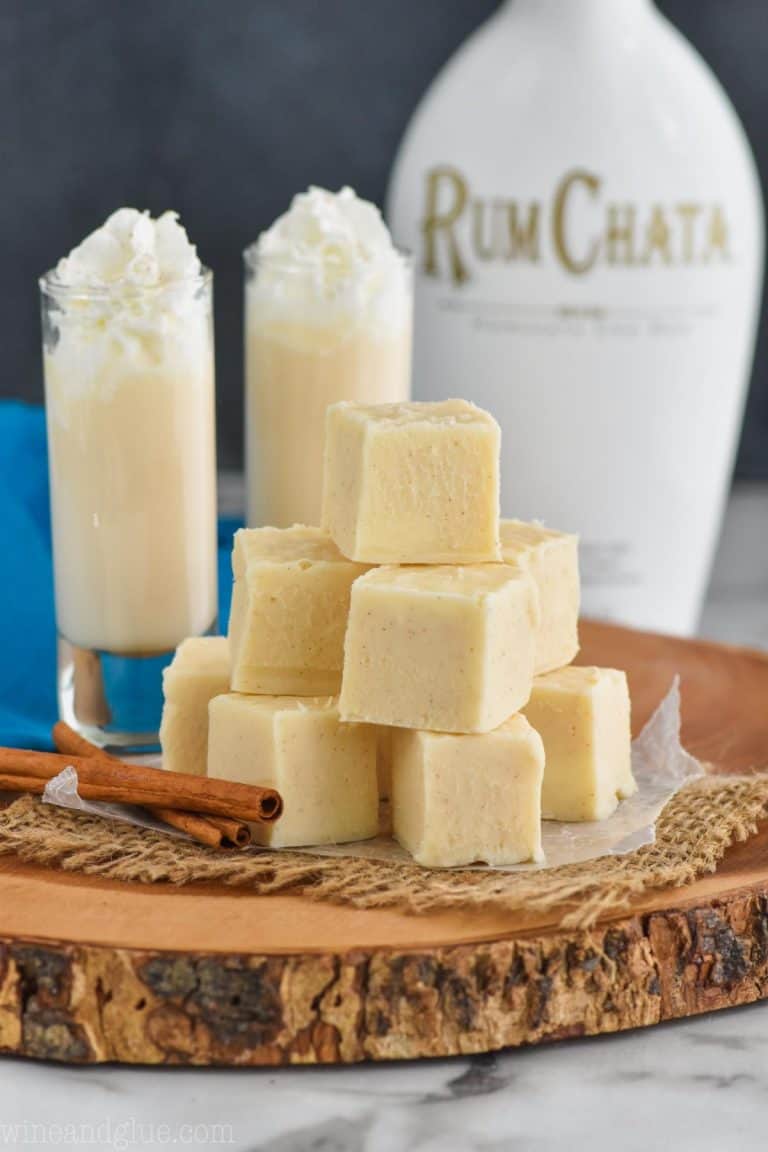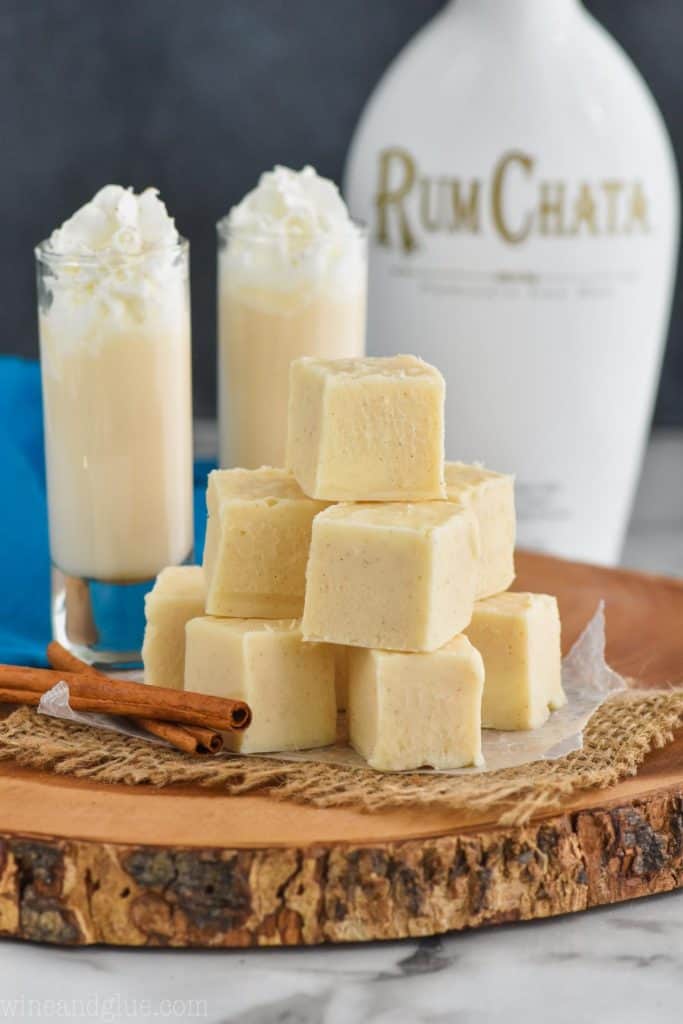 Every year around this time I give you a boozy fudge recipe. And every year, you guys go NUTS for it. Like crazy bananas. In 2016, I gave you Baileys Fudge, in 2017 I gave you Jack Daniels Fudge, and in 2018 I gave you Fireball Fudge.
Crazy Bananas.
But I get it guys. Because what is better than an easy fudge recipe? An easy fudge recipe with booze in it.
How Do You Make Easy Fudge?
I have a ton of easy fudge recipes and they come together with two simple ingredients melted together:
chocolate chips
sweetened condensed milk
If you are being generous, you can add some vanilla. If you are looking for one such recipe, try my Peanut Butter Fudge.
How do you Make Easy Fudge with Alcohol?
To add alcohol to any fudge recipe, you need to cut out some of sweetened condensed milk and add more chocolate chips to account for the added liquid.
So we add an extra 1/2 cup chocolate chips and cut the sweetened condensed milk to 1 cup or 8 liquid ounces.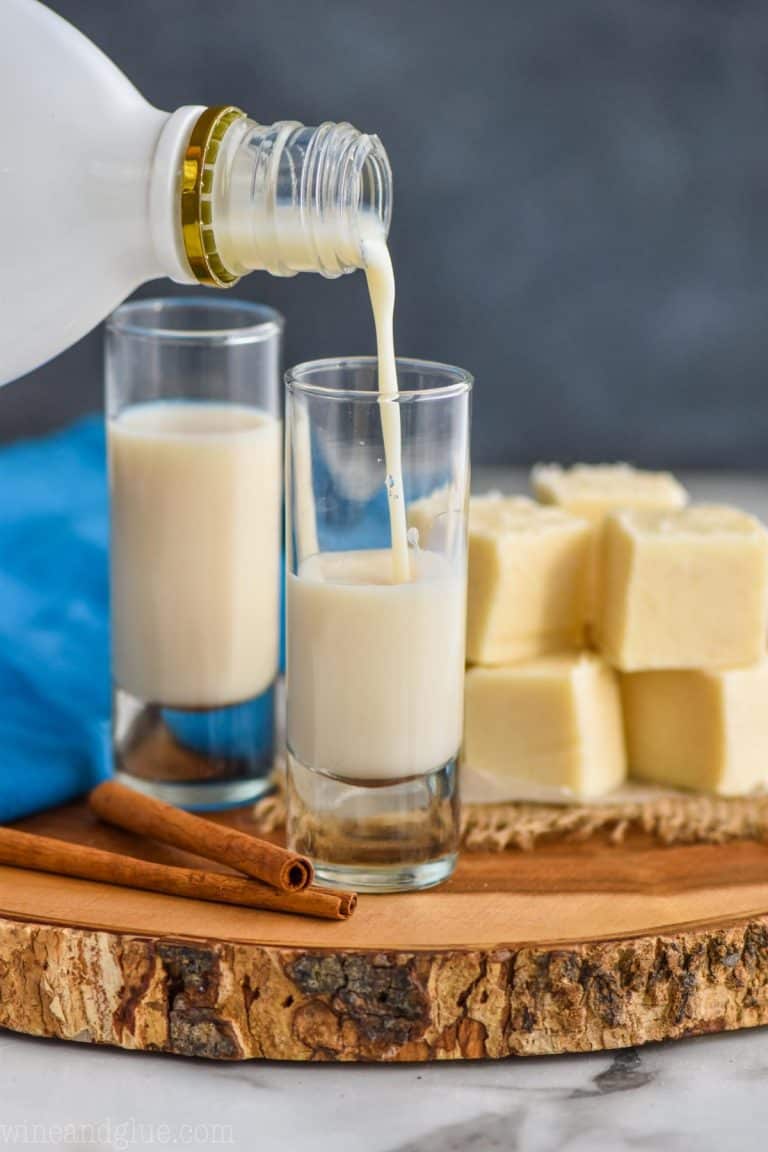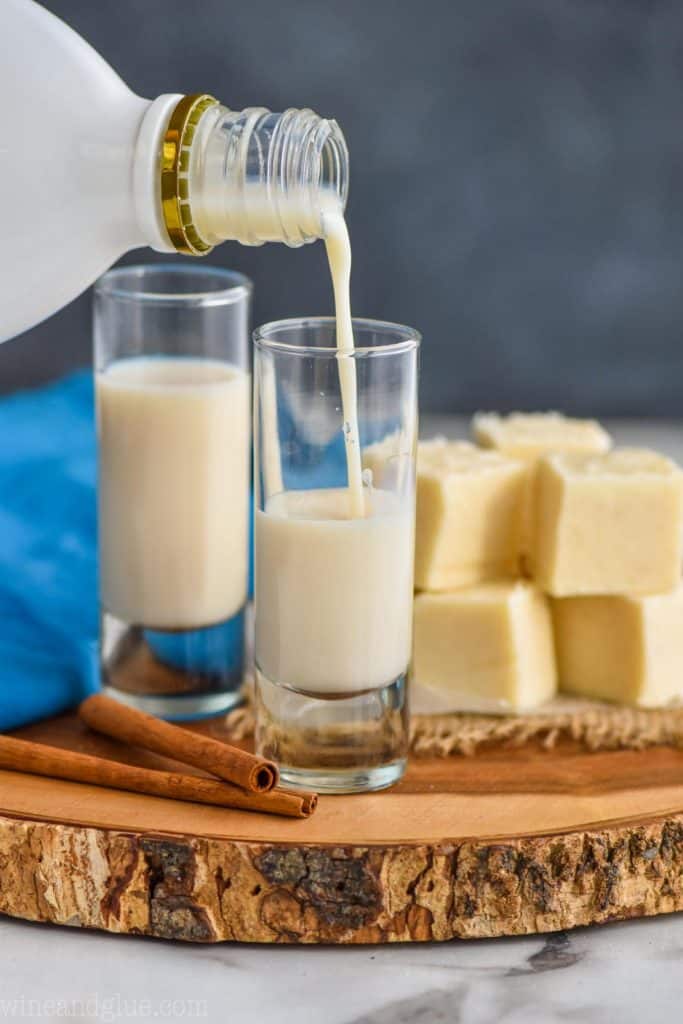 What does Rum Chata Taste Like?
Rum Chata was the easy next choice for a boozy fudge. Rum Chata tastes like cinnamon sugar creamy goodness. A little like what the milk at the end of a bowl of Cinnamon Toast Crunch tastes like.
It is perfect for fudge!
A Note On Sweetened Condensed Milk
If your Rum Chata Fudge did not set, you need to come back and read this section.
First, we are using one cup of sweetened condensed milk, which is 8 liquid ounces. (We are talking liquid ounces, not weight.)
I've had people tell me this is an "unhelpful" tip because 8 ounces is the same as what is in the can. Guys, this isn't true. The can has 14 liquid ounces. You need to measure it out.
Another reason your fudge could have not set is because you bought evaporated milk, and not sweetened condensed milk. They are right next to each other in the store. It's an honest mistake. But one that will ruin this recipe. BUY SWEETENED CONDENSED MILK.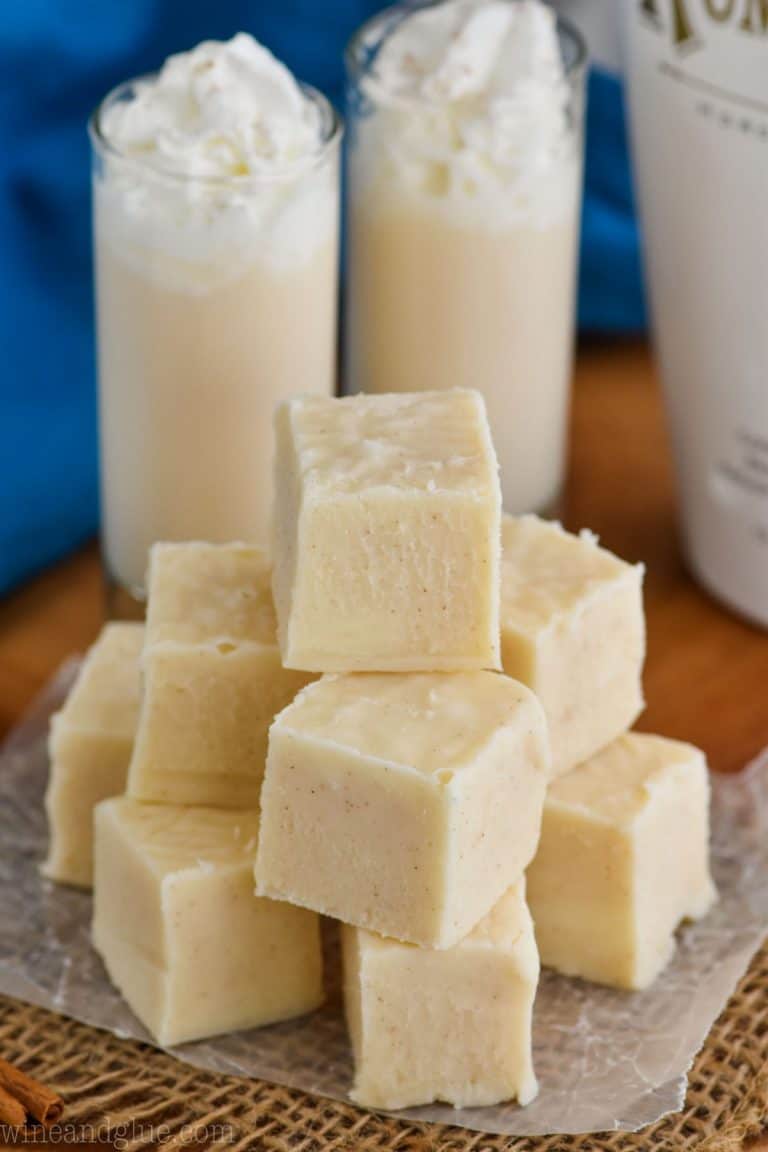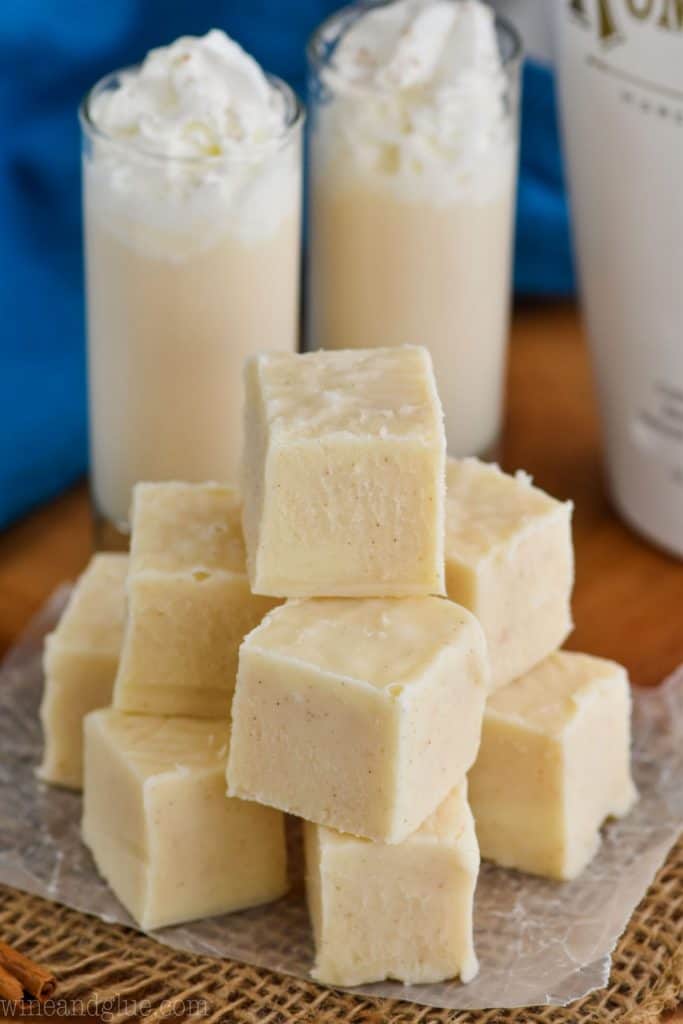 How Much Rum Chata to Use
I've made fudge with alcohol using different amounts. This time I went all in with 1/2 a cup. It worked! It resulted in a full on Rum Chata flavor that can't be beat.
This fudge sets up perfectly and has a delicious creamy texture to it.
Update: Others have not had as good of results as me with 1/2 cup Rum Chata. I suspect that this has to do with variations in brands of white chocolate chips and Sweetened Condensed Milk. To play it safe, I have changed the amount of Rum Chata used to 1/4 cup.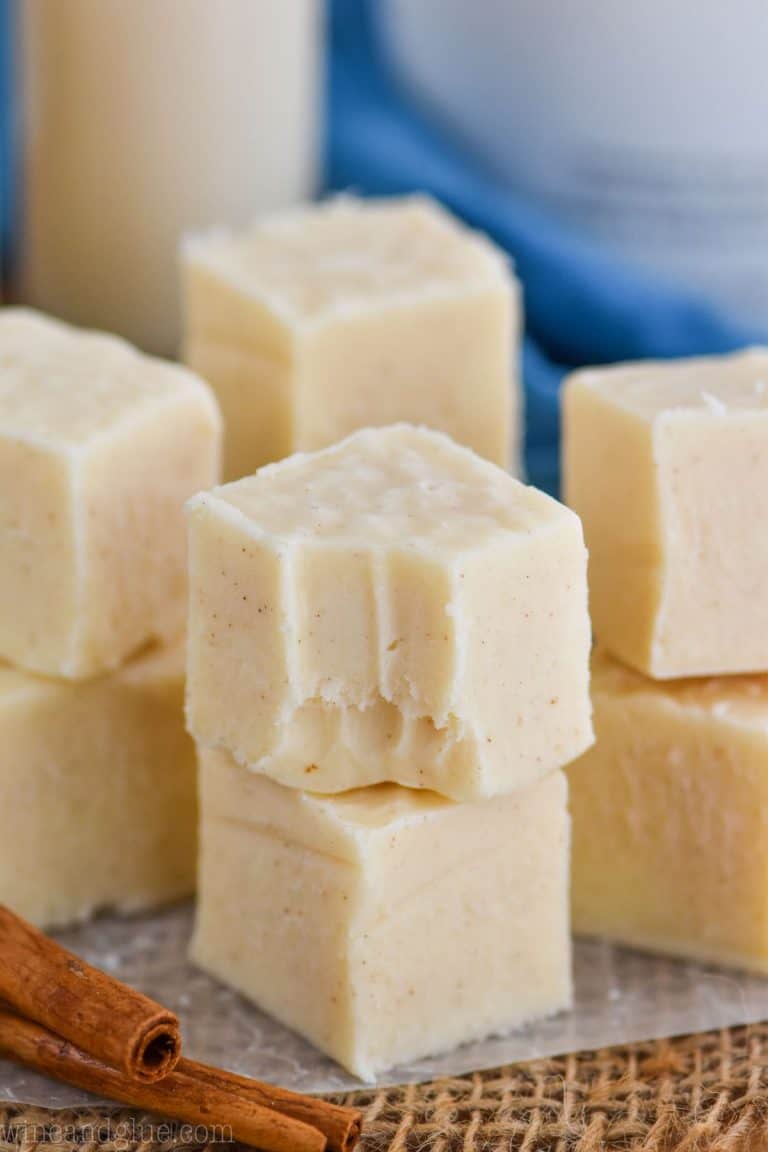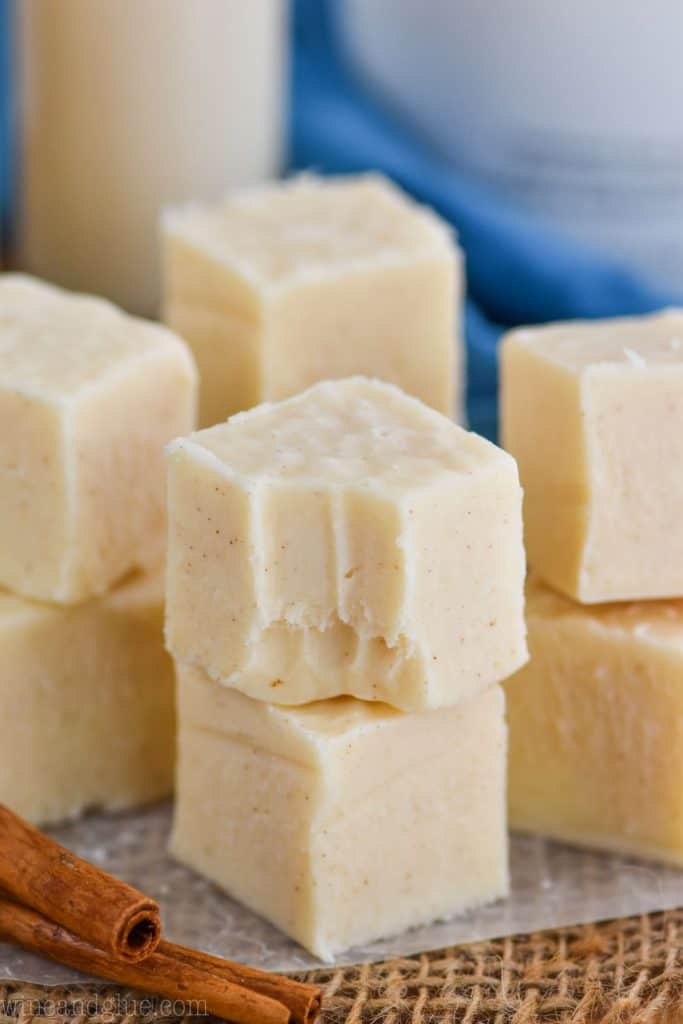 Other Easy Fudge Recipes
As mentioned, I have a million other fudge recipes you can try.
If you make this amazing Rum Chata Fudge recipe or any of my other fudges, let me know how it goes for you!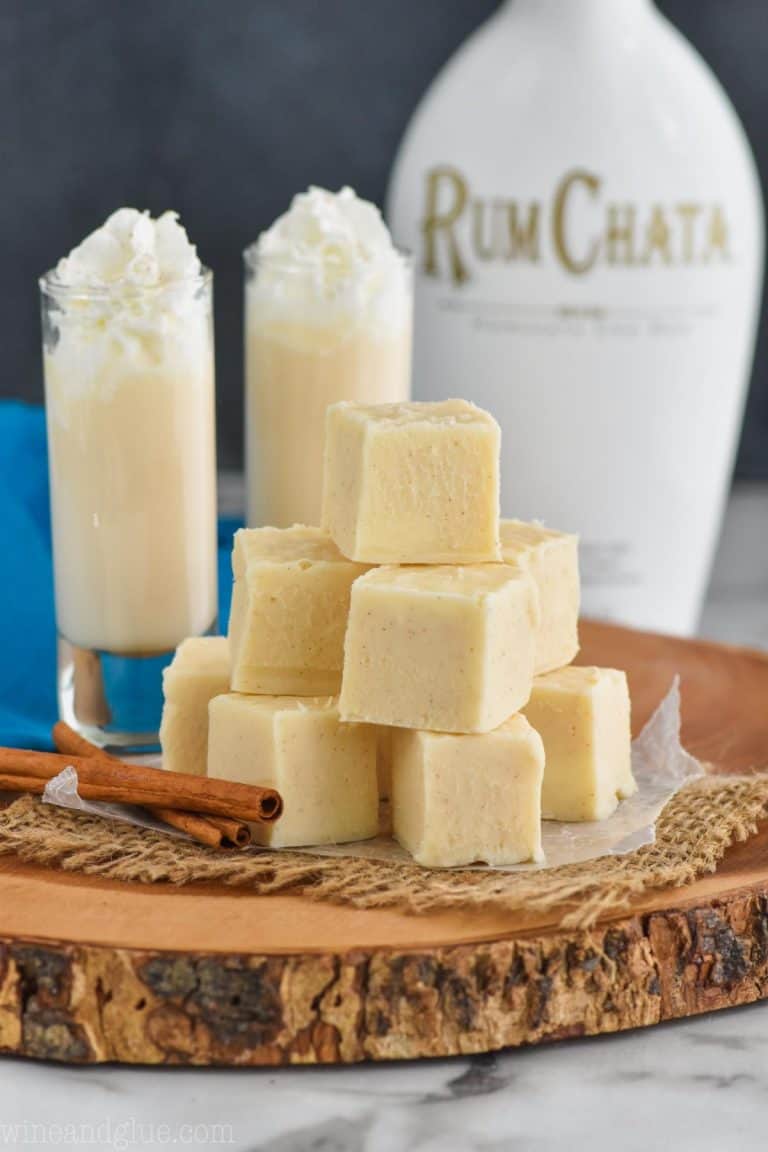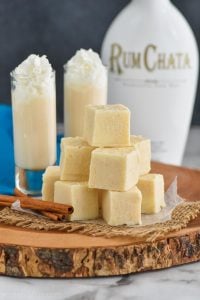 Rum Chata Fudge
Rum Chata Fudge is such an easy fudge recipe that is perfect for all your favorite grown ups. Creamy and full of delicious cinnamon flavor, this fast treat will be a favorite!
Ingredients
3.5

cups

white chocolate chips

(21 ounces)

1

cup

sweetened condensed milk

8 liquid ounces (see note 2)

1/4

cup

Rum Chata

please see note 1

1

teaspoon

vanilla extract

1/4

teaspoon

cinnamon
Instructions
Line an 8 by 8 inch square baking dish with aluminum foil and set aside.

In a large microwave safe bowl, combine the white chocolate chips and the sweetened condensed milk. Cook at half power for one minute. Stir very well. Continue cooking in 30 second intervals, stirring well between each one, until smooth. Be careful not to overcook. (You will likely only need 2 minutes total – at most.)

Add in the Rum Chata and whisk until smooth. It will be chunky at first, but will smooth out as you whisk swiftly.

Whisk in the vanilla extract and cinnamon.

Pour into the prepared pan. Allow to cool compltely and set for at least four hours. This recipe is easier to cut if you let it chill in the refrigerator.

To cut, remove aluminum foil from hardened fudge. Trim off the edges. Cut in half, then in half again to have four equal squares. Cut each quarter into thirds, one way and then the other. Each quarter will give you 9 pieces, for a total of 36 squares.

Store in an air tight container at room temperature for up to 2 weeks.
Notes
I have had good results with this fudge using 1/2 cup of Rum Chata and I know others have as well. Given that many people have had difficulty with it setting at that amount, I'm changing it to 1/4 cup. I want this recipe to work great for everyone.
Please make sure you purchase sweetened condensed milk and not evaporated milk. I have had the best luck with Eagle brand (all brands are not all created equal). After you open the can, stir it really well before you measure out 1 cup.
Serving:
1
piece
Calories:
154
kcal
(8%)
Carbohydrates:
21
g
(7%)
Protein:
1
g
(2%)
Fat:
7
g
(11%)
Saturated Fat:
6
g
(38%)
Cholesterol:
3
mg
(1%)
Sodium:
26
mg
(1%)
Potassium:
30
mg
(1%)
Sugar:
6
g
(7%)
Vitamin A:
1
IU
Calcium:
2
mg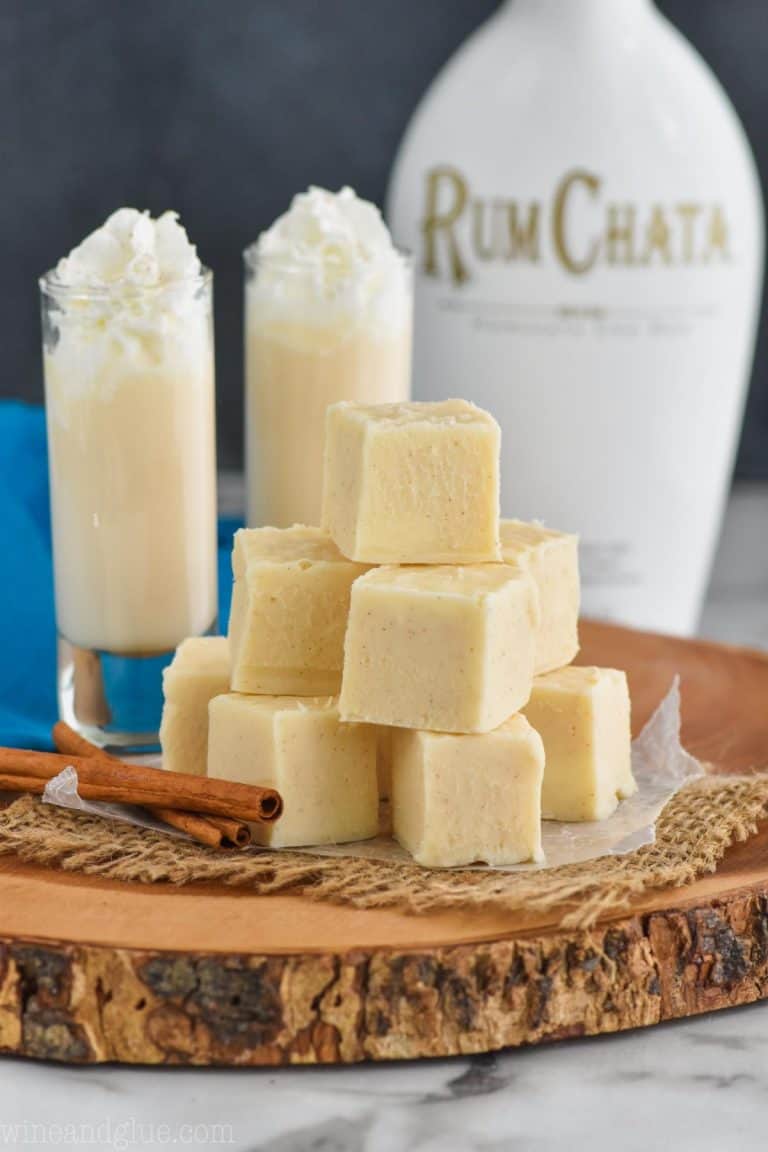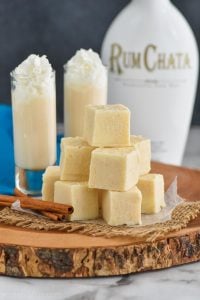 did you make this
Rum Chata Fudge