This creamy Pumpkin Nutella Dip is only five ingredients and SO delicious! This recipe is made with cool whip and is so easy it's perfect for a party!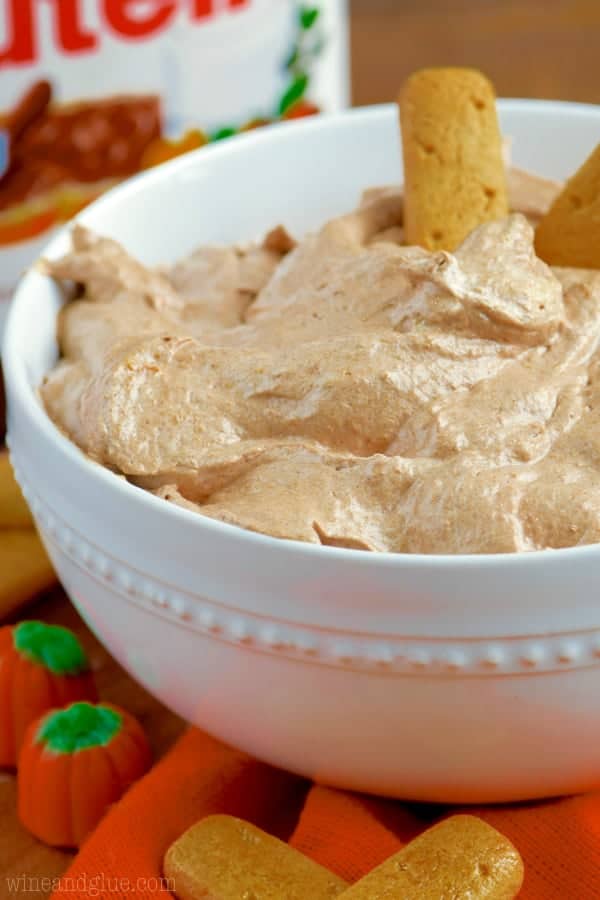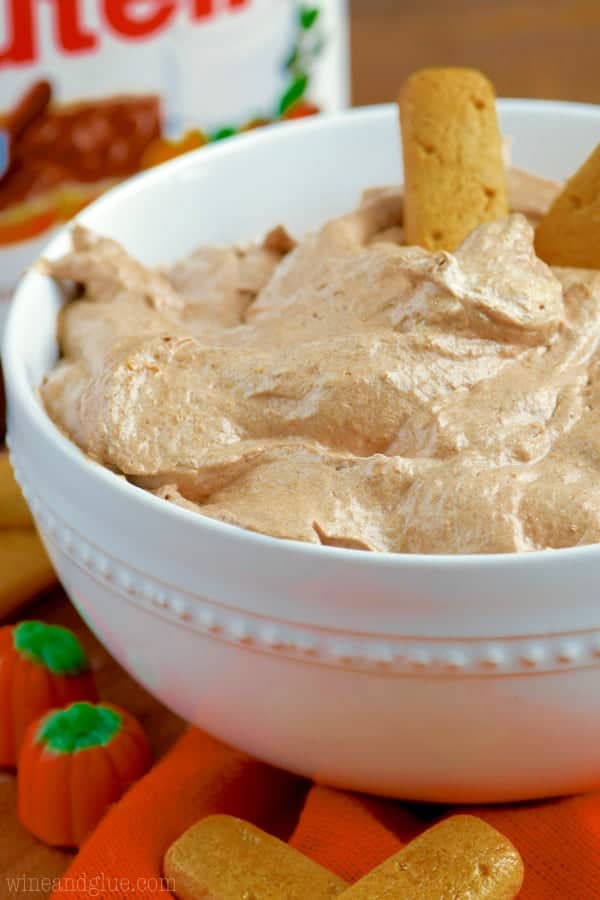 Over the weekend we did Al's Run for Children's Hospital. A huge charity run/walk that raises money for the hospital where Elliot was born and spent the one week of his life.
Even that first year, just after he had died, we did that walk in his honor, making this the fourth year that we have done it.
I've written before about doing Al's Run and how hard it is. There are thousands and thousands of people walking for kids. Some living and some not. Names on shirts. Little tiny hand prints that are next to names and dates on people's backs. It's hard. And the fact that it typically falls the week after the anniversary of Elliot's death doesn't really help.
But it feels important to do. It's hard to explain, but it really feels important to do this for Elliot.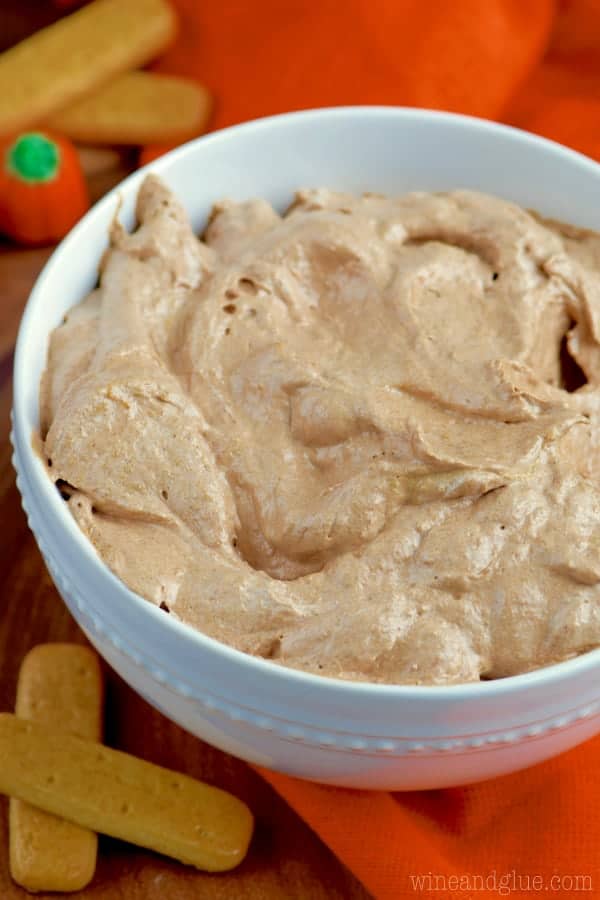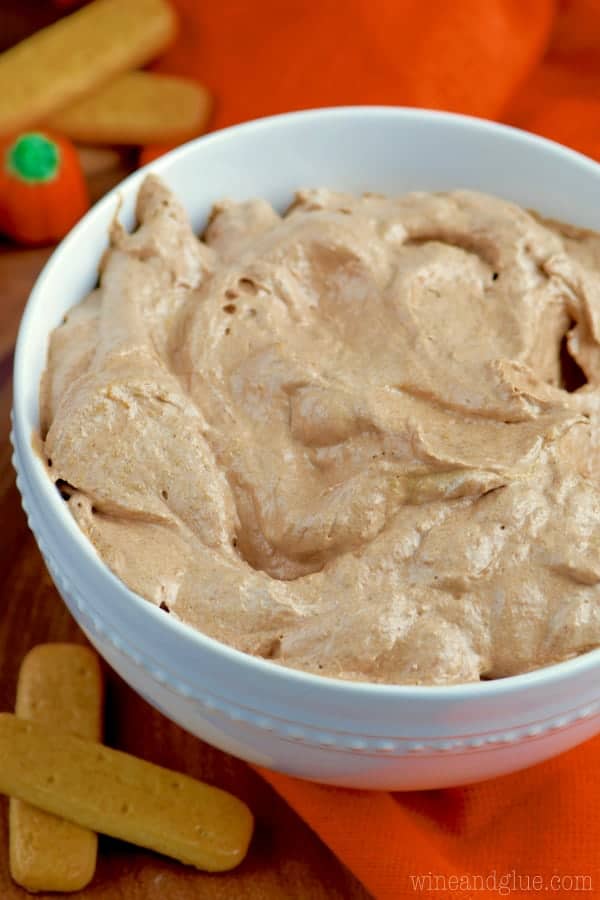 The great thing about the walk? We have so many amazing friends and family who come out and do it with us each year. A big pack of us with Elliot's name across our backs. Little backs, who belong to Elliot's siblings and cousins and dear sweet friends, walking in his memory.
So even though it's so hard and each year days before Al's Run I yell at Nathan, "THIS IS THE LAST YEAR WE ARE DOING THIS!!" After the run, I always feel ready to plan next year's because of how much love and support we feel from those in our lives. This wonderful people who will always remember Elliot, and maybe more important to me, will always remember what we went through and are continuing to go through in losing him.
Each year after the run, we have everyone over to our house for a lunch. This year, I served this Skinny Pumpkin Nutella Dip! It was a big hit! Such a big hit in fact, that my sister in law told my brother that he probably wouldn't like it because she wanted more for her :)
This comes together super easily, and is totally perfect for fall get togethers! The other great part is that it is easy on the waistline! The base is a low calorie Cool Whip, and the mix in of pumpkin is pretty healthy too! The Nutella . . . let's just not think too hard about the Nutella.
Added 2016: This was originally made with just Cool Whip, Nutella, and Pumpkin. But I decided right before making the video for this post that it would be awesome with some spices! So I added some cinnamon and nutmeg, but you could totally enjoy it without!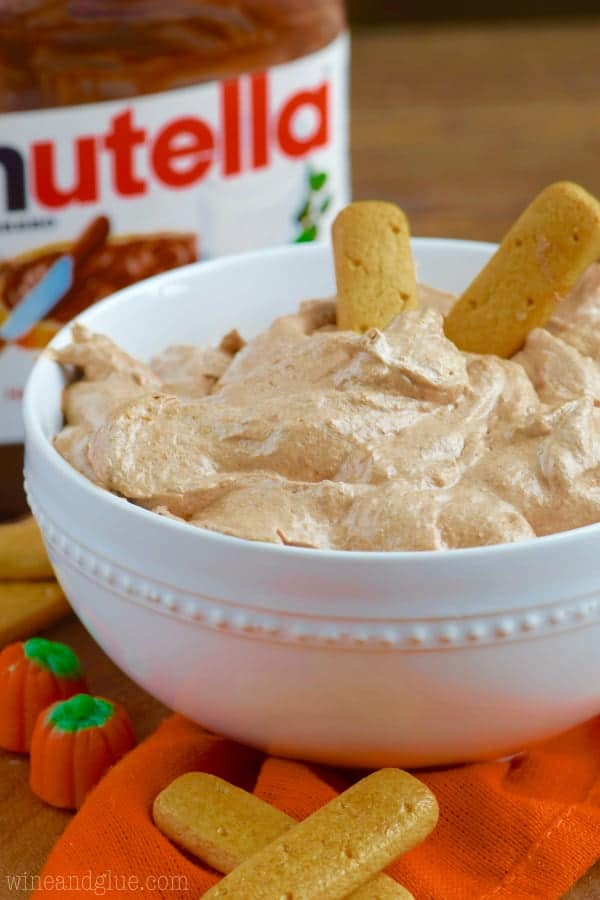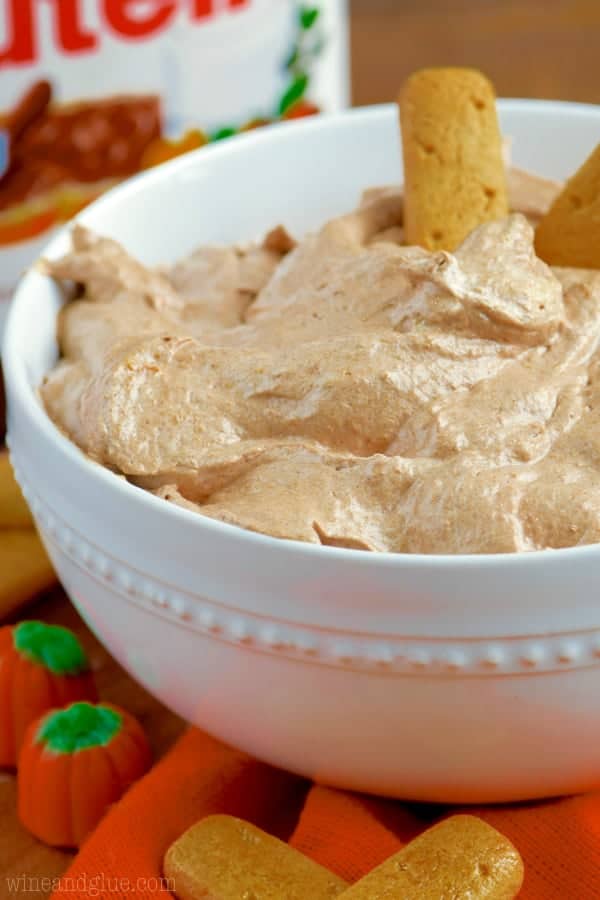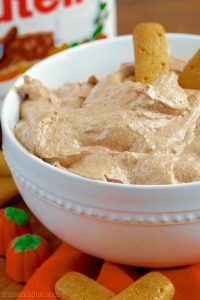 Skinny Pumpkin Nutella Dip
Ingredients
1/2

cup

Nutella

softened just a little in the microwave

1/2

cup

of pumpkin

100% pure pumpkin puree

1 8

oz

container of Lite Cool Whip

1

tsp

ground cinnamon

1/4

tsp

nutmeg
Instructions
Combine the

Nutella

, cool whip, pumpkin, and spices until fully combined, and serve with crackers or apple slices.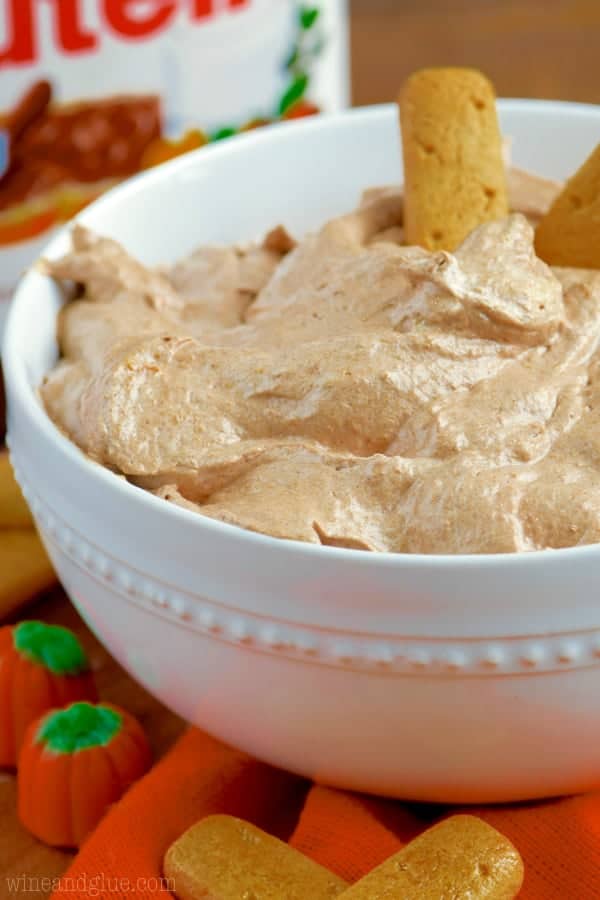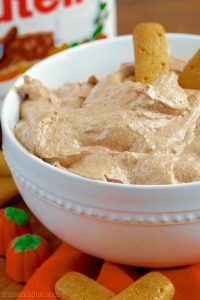 did you make this
Skinny Pumpkin Nutella Dip
Looking for more Pumpkin??
I adore this Pumpkin Pie Crunch!
I love that I can have this Pumpkin Pie Smoothie for breakfast!
I absolutely need this Pumpkin Spice Coffee Creamer!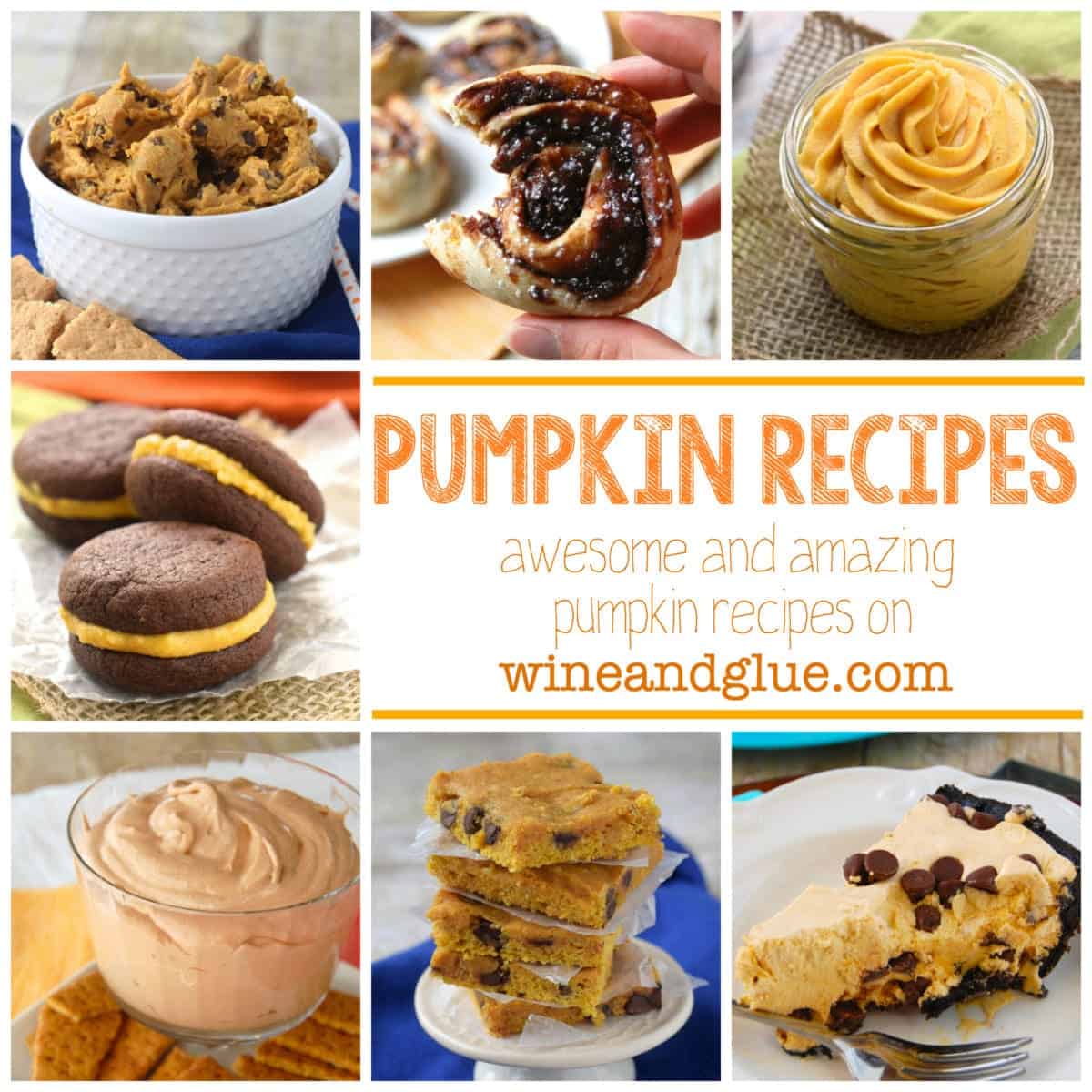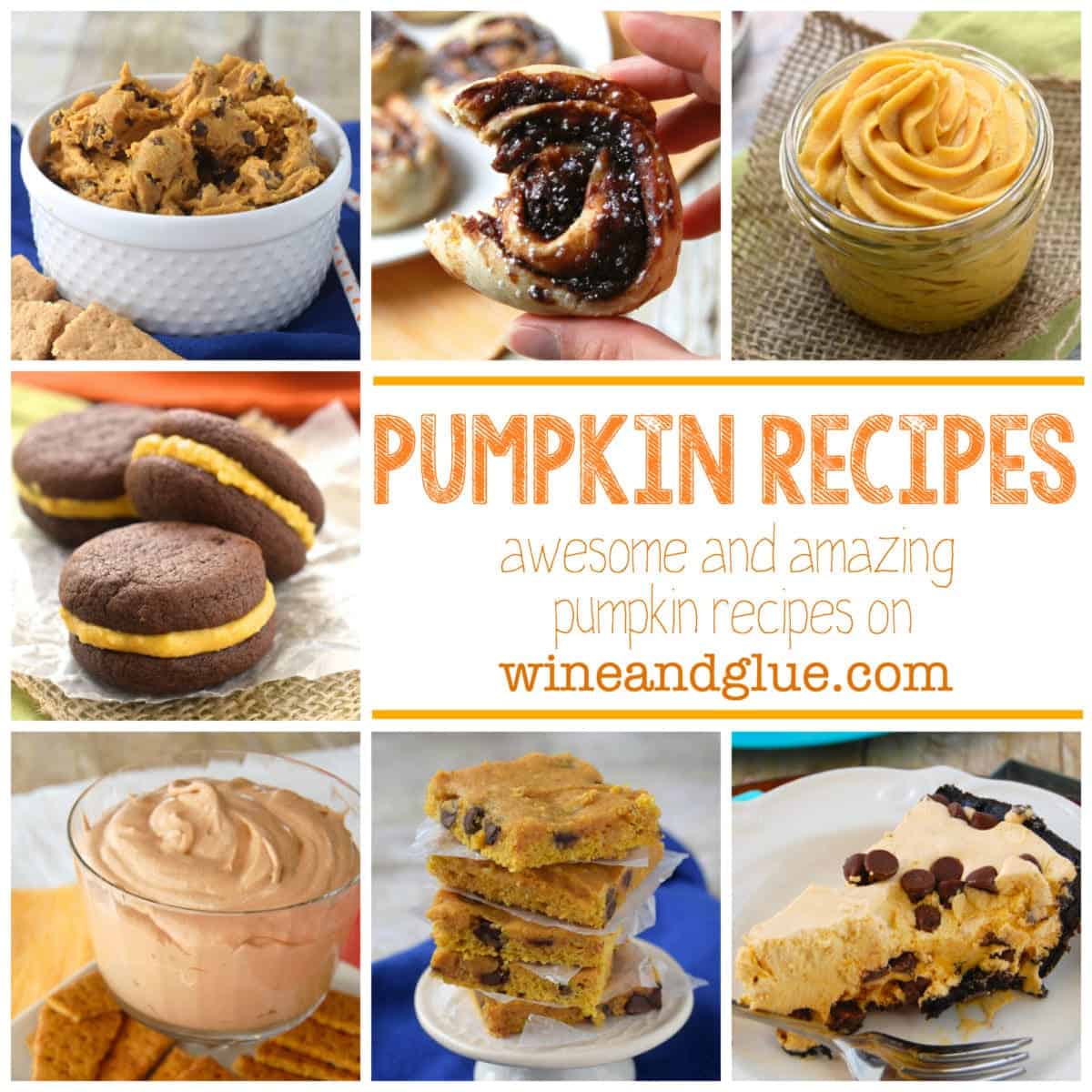 Pumpkin Chocolate Chip Cookies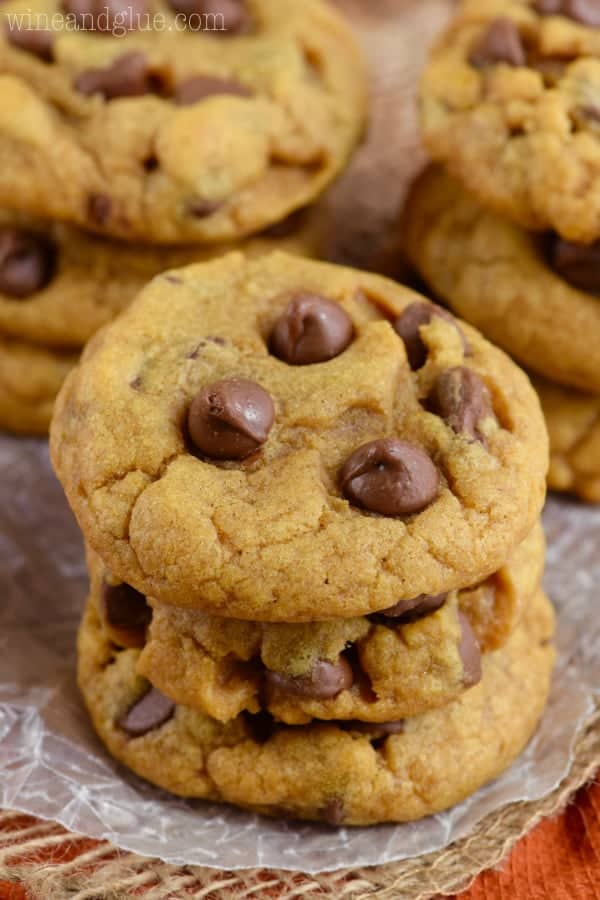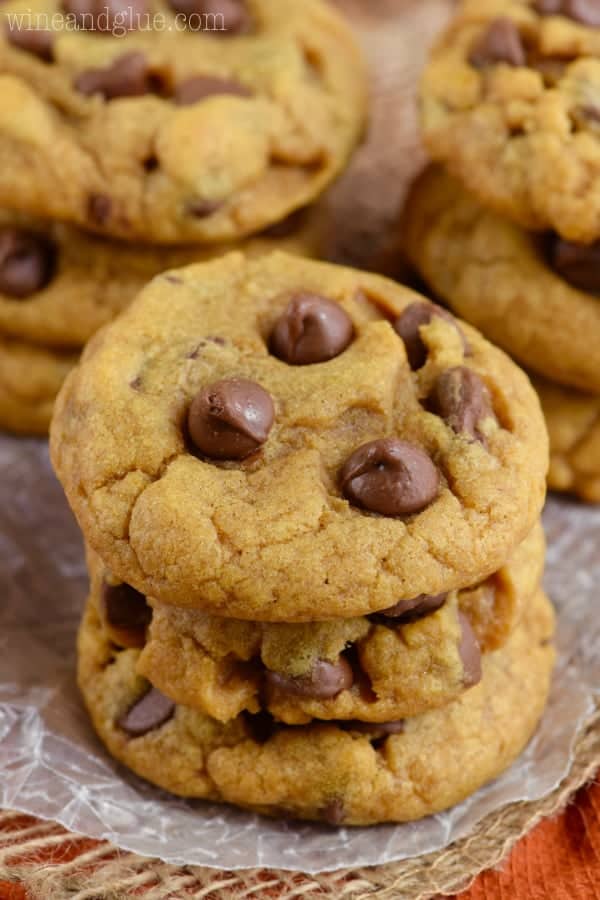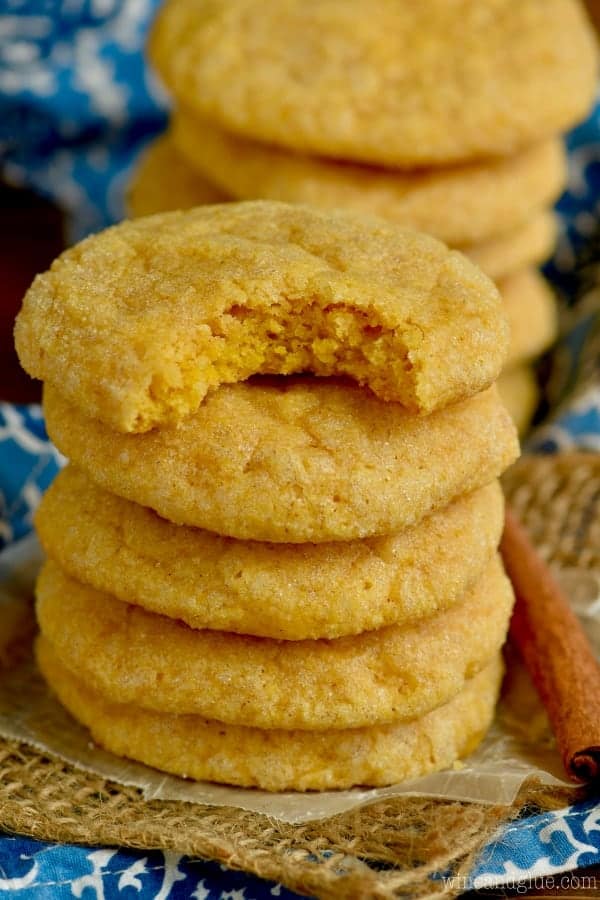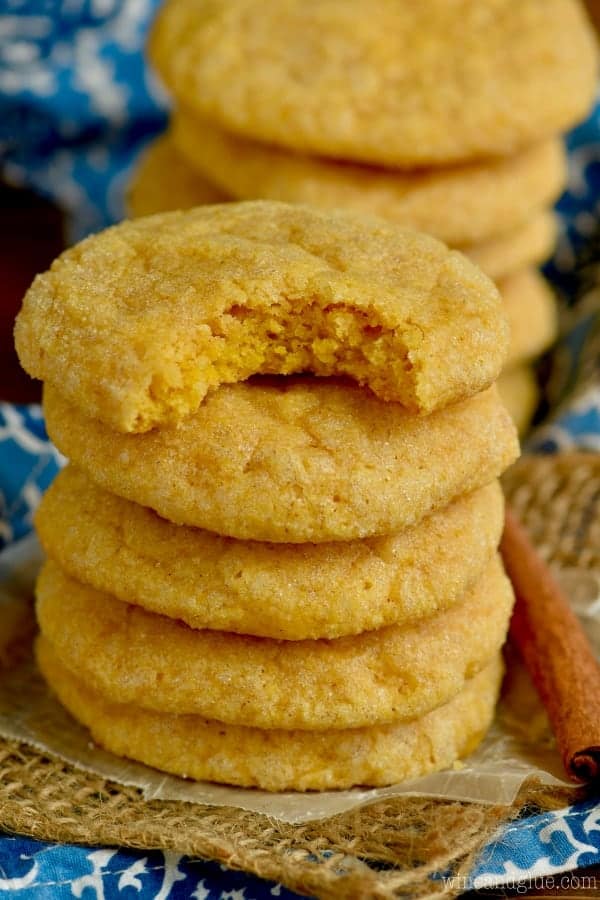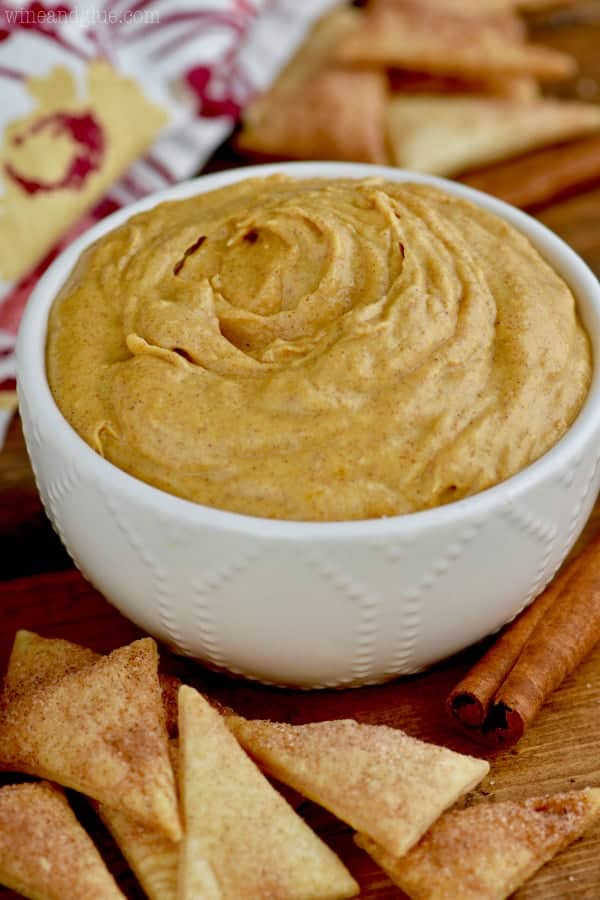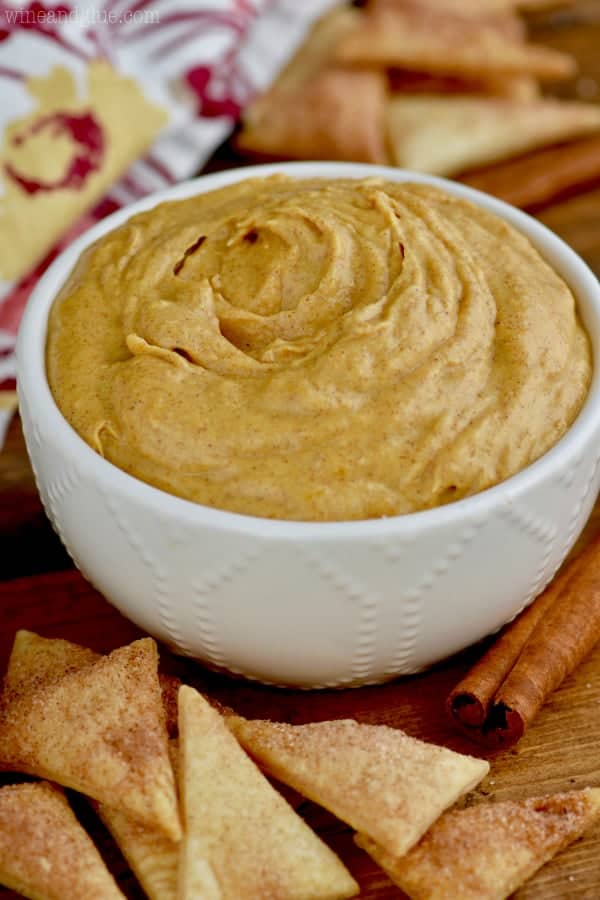 Skinny Banana Nutella Dip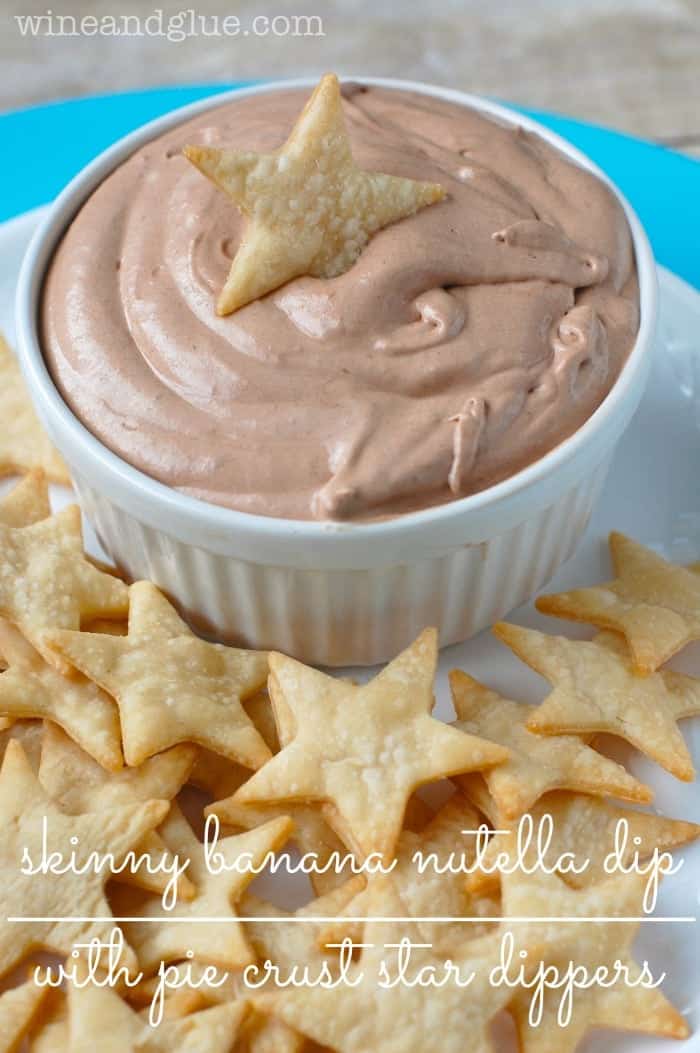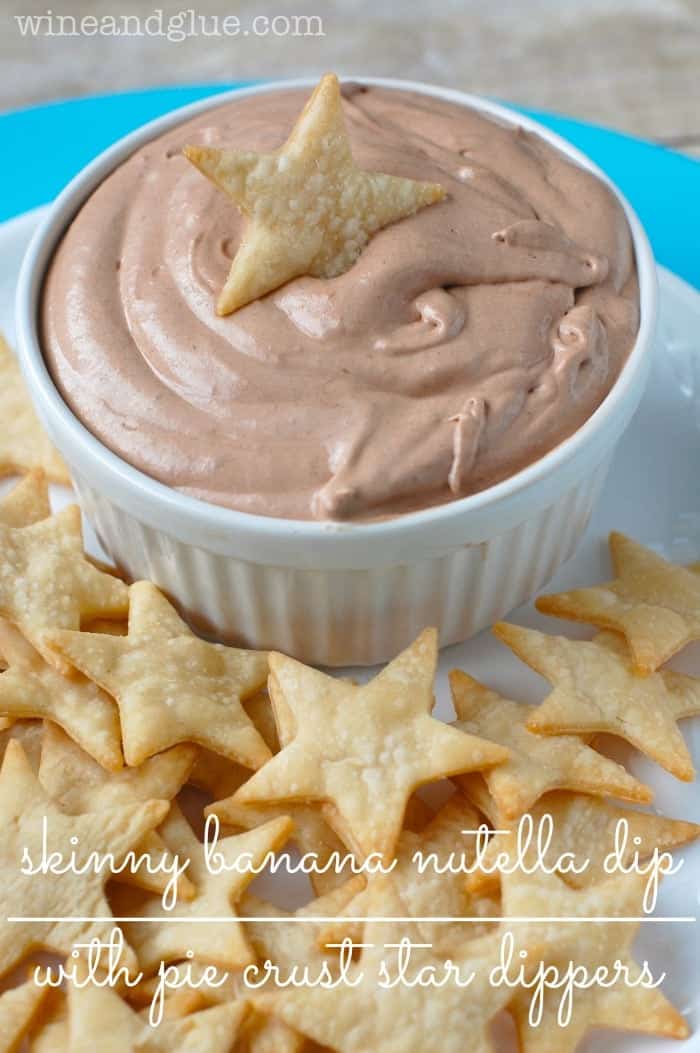 This post may contain affiliate links which won't change your price but will share some commission.
SaveSave
SaveSaveSaveSaveSaveSaveSaveSaveSaveSave