These S'mores Peanut Butter Cup Mini Pies are the deliciousness of a s'mores, smacked with a peanut butter cup, and stuffed inside a pie. I dare you to only eat one!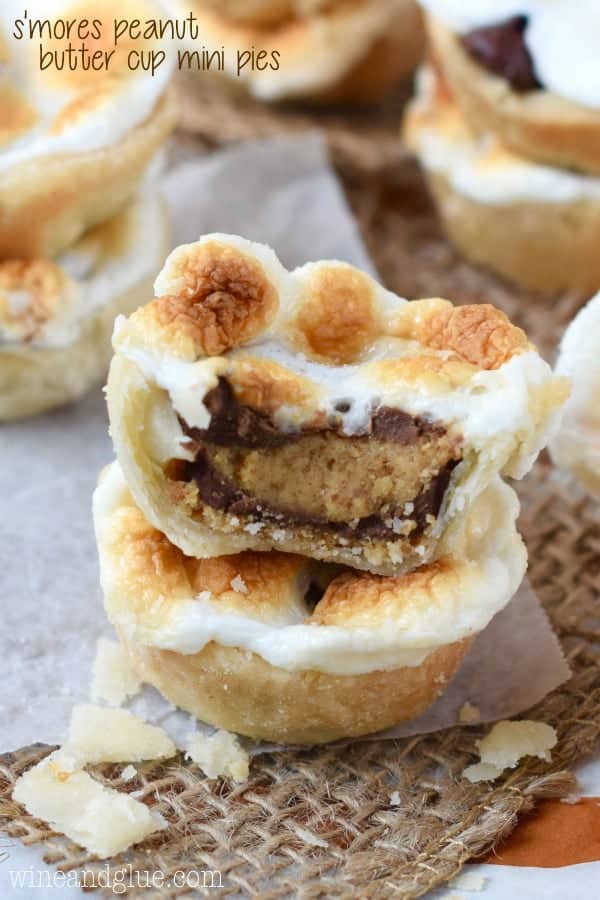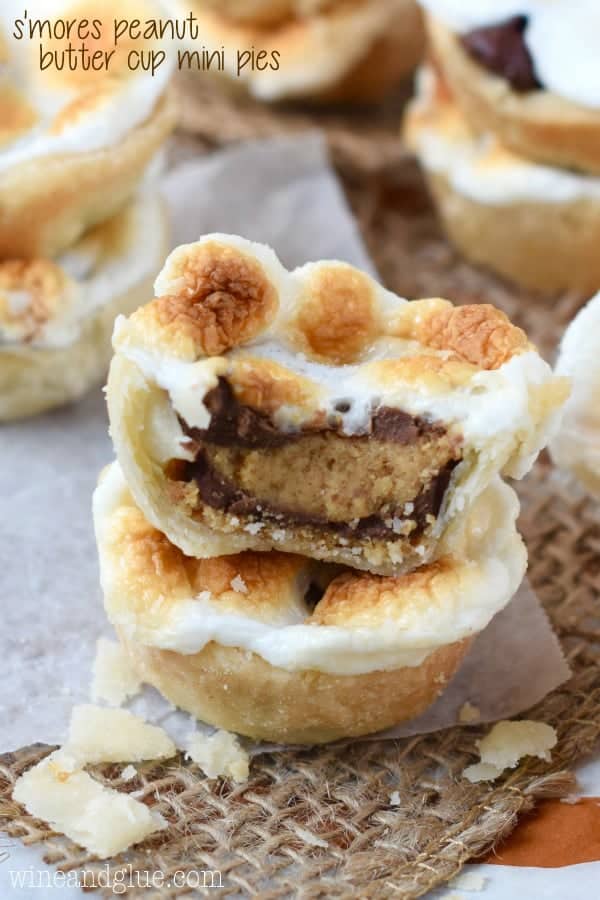 Please tell me I'm not the only parent that this happens to.
So you're sitting there contemplating trading your child for a goat and all the sudden they do something that makes your heart grow by 8 sizes, all Grinch style!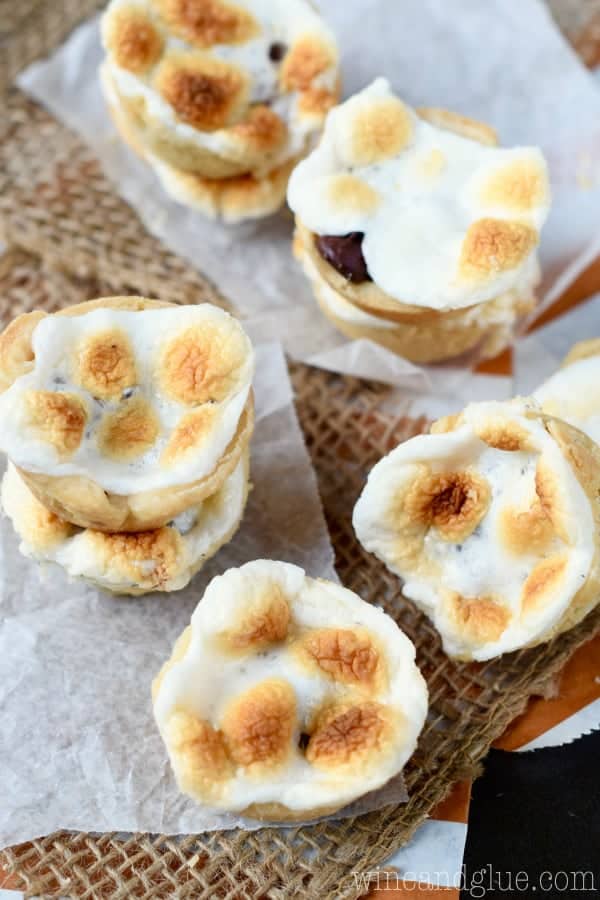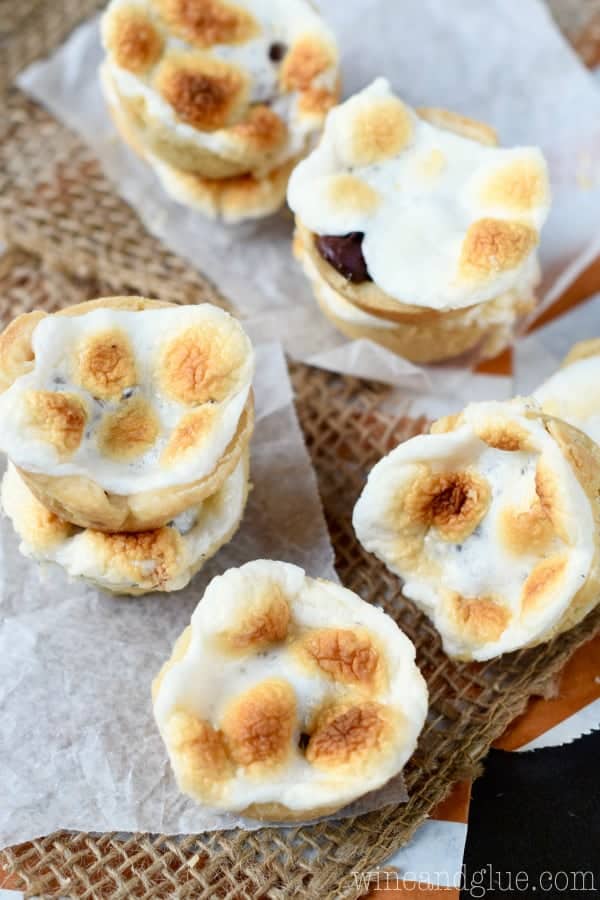 Like the other day.
Quinn had dumped sand all over our deck, kicked her baby sister, made her brother cry, and set fire to the house (<—— that's a lie . . . and the words of a desperate over run by summer mother). It was late in the day. I let out an involuntary groan because raising three small children speeds your aging by three times #fact. And Quinn asked me what was wrong. I told her that I was just tired and she said,
"Well you can go take a nap! I'll take care of Piper!"
And just like that I didn't want to sell her anymore!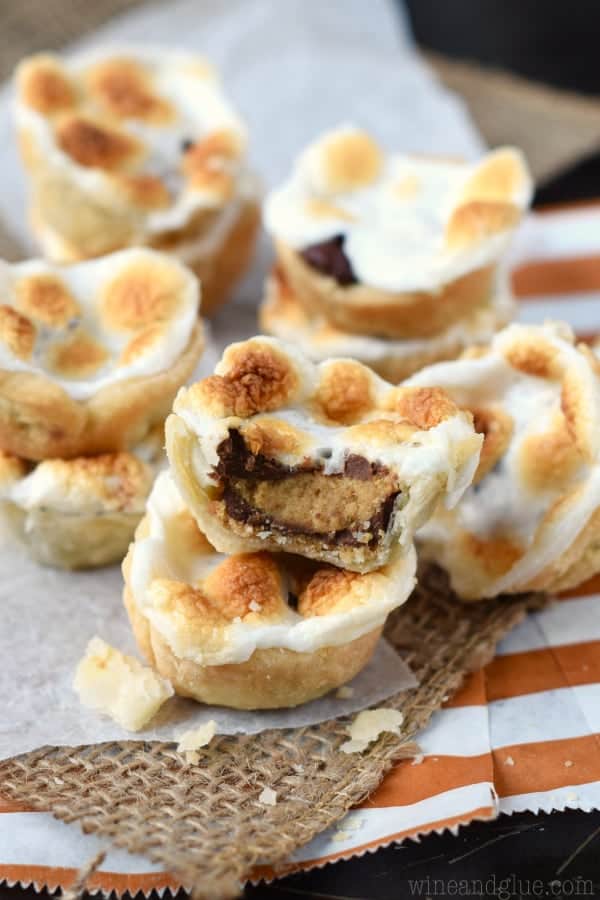 Or yesterday.
Piper was being a BEAST.
She bit me. Like bit me hard enough to make my eyes water and make me scream and leave a mark. I'm pretty sure that it was because she was super frustrated with her sister and had no idea where to go with that. But. She bit me.
And then later in the afternoon when I laid down on the couch for a minute, she came over to me and I picked her up and she put her head on my chest and laid on top of me. For like five minutes. And it was the sweetest thing that has ever happened in the history of the world.
And I no longer wanted a goat instead of her.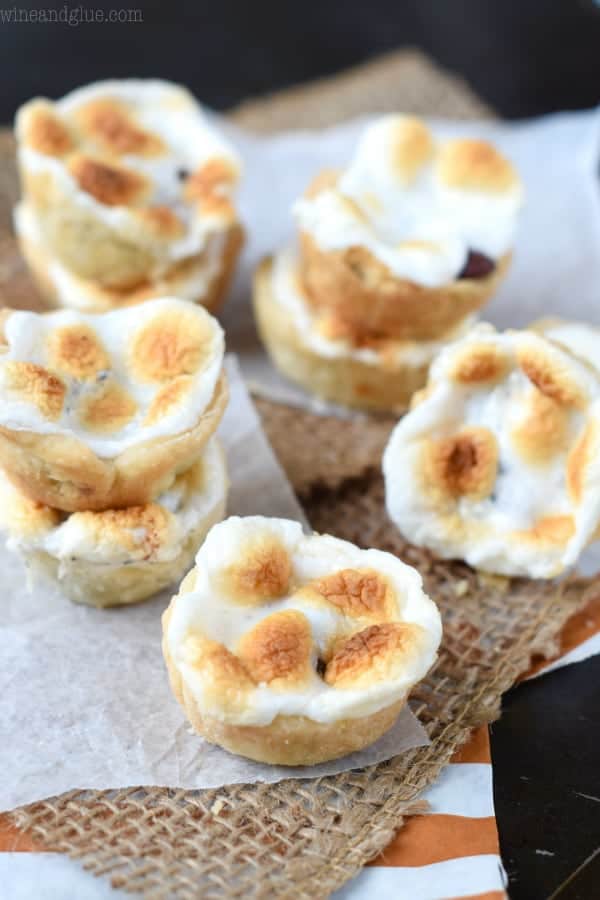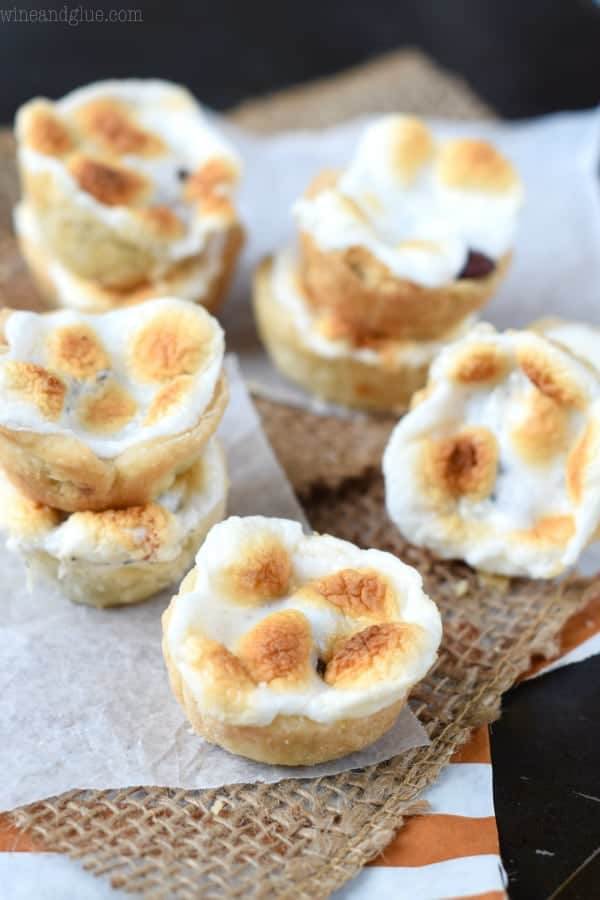 And I get that you are think that is super sweet.
(I suppose it is.)
But more importantly . . . I'm raising master manipulators!!!
Okay, should we talk about these mini pies instead? Fantastic!
They are made from my Fool Proof Pie Crust, there's a little graham cracker crust thrown in there, because, you know s'mores. #Duh. Then there is a peanut butter cup and in the final minutes of baking you jack up your oven to broil and throw on some marshmallows. YUMMY!
And if you have a leprechaun living in your house who leaves you short a few peanut butter cups, and I mean, who doesn't? You can just throw some chocolate chips in there instead. Done and done!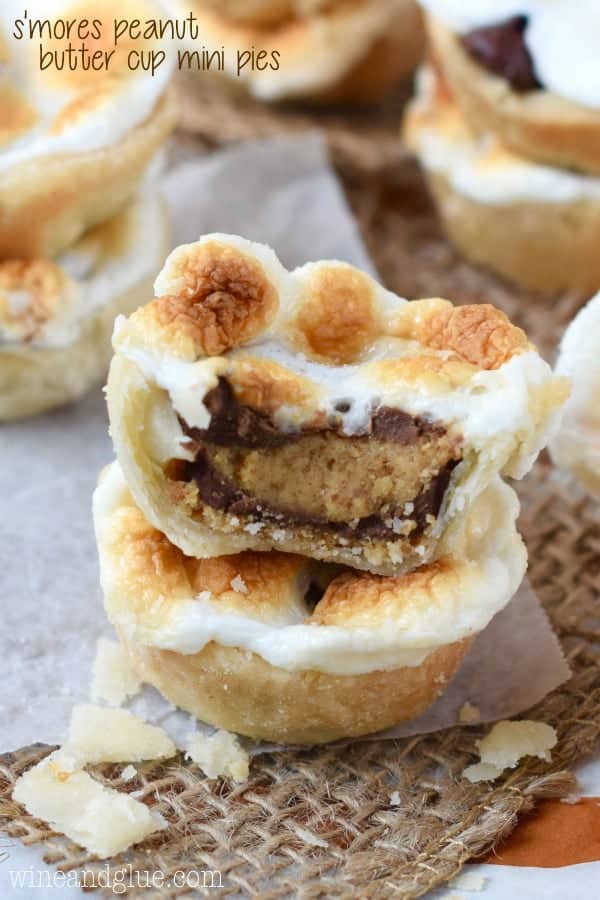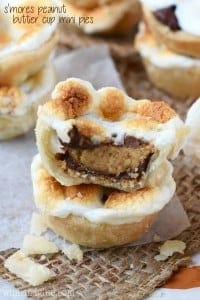 S'mores Peanut Butter Cup Mini Pies
Ingredients
2

graham cracker sheets

crushed

1

TBSP

melted butter

24

mini peanut butter cups

unwrapped.

1

cup

mini marshmallows

approximately
Instructions
Preheat your oven to 350 degrees.

Heavily grease a mini muffin tin and set aside.

Using a 2 1/2 inch circle cookie cutter, cut out 24 pie crust circles. Put the pie crusts inside the muffin tin.

Combine the crushed graham crackers and the melted butter. Add approximately 1/2 tsp of crumbs to each hole. Top each one with a mini peanut butter cup.

Bake them for 16 minutes.

Remove the pan from the oven and top the mini pies with a few mini marshmallows each, enough to cover the mini pie. Turn the oven to broil and cook for 2 minutes or until the marshmallows are lightly toasted.

Allow the mini pies to cool for about a minute or two and then remove them from the pan, using a sharp knife if necessary.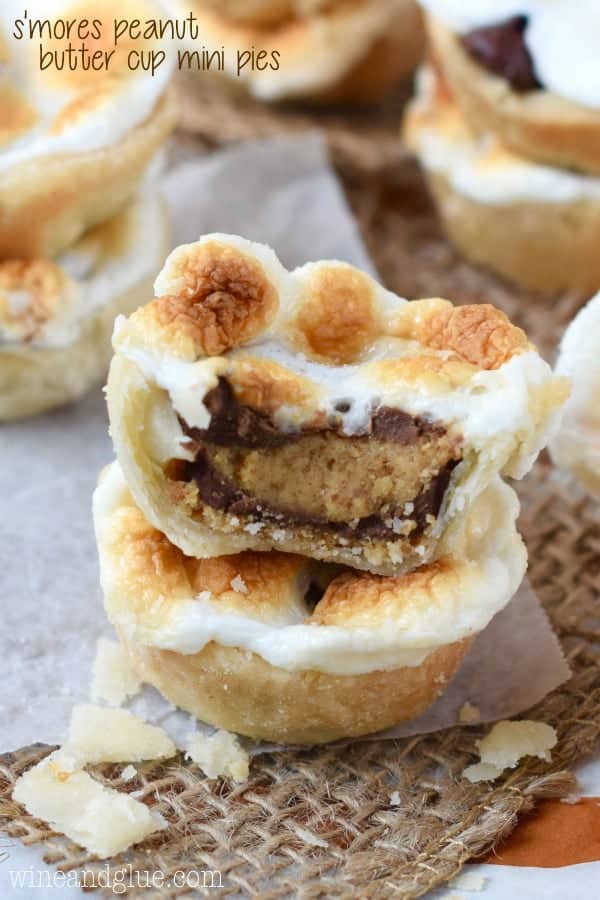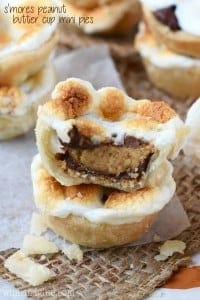 did you make this
S'mores Peanut Butter Cup Mini Pies