This Spanish Fish is a delicious easy dinner that comes together in 30 minutes!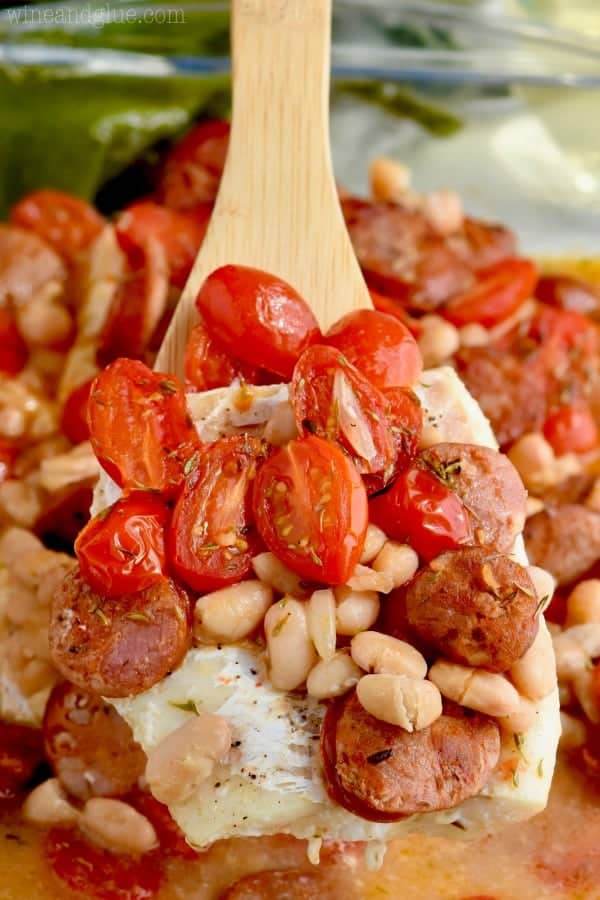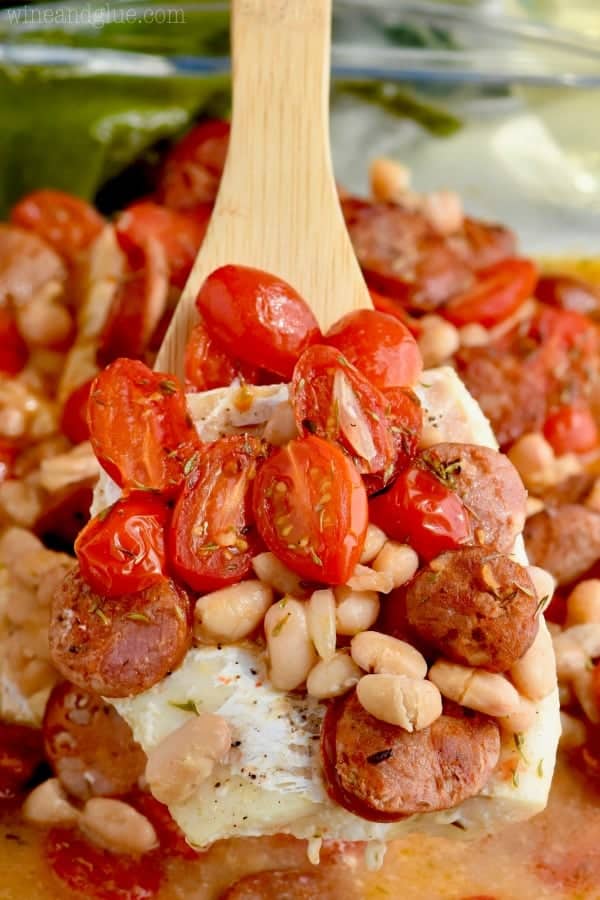 I'm raising a Threenager. You've heard of this yes?
It's that horrific age where you are between 2 1/2 and 3 1/2 and your child is possessed by deamons. That's the actual definition cited in parenting books in case you were wondering.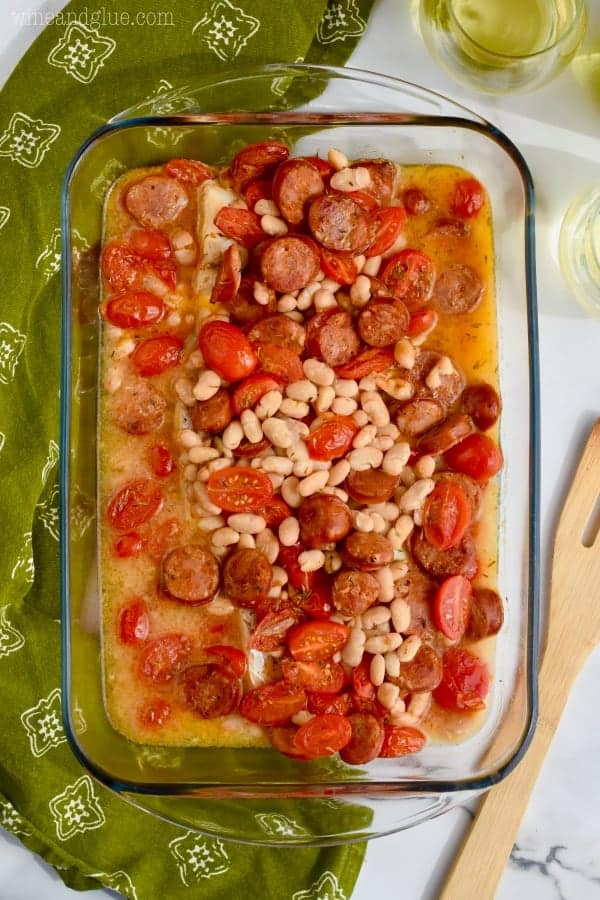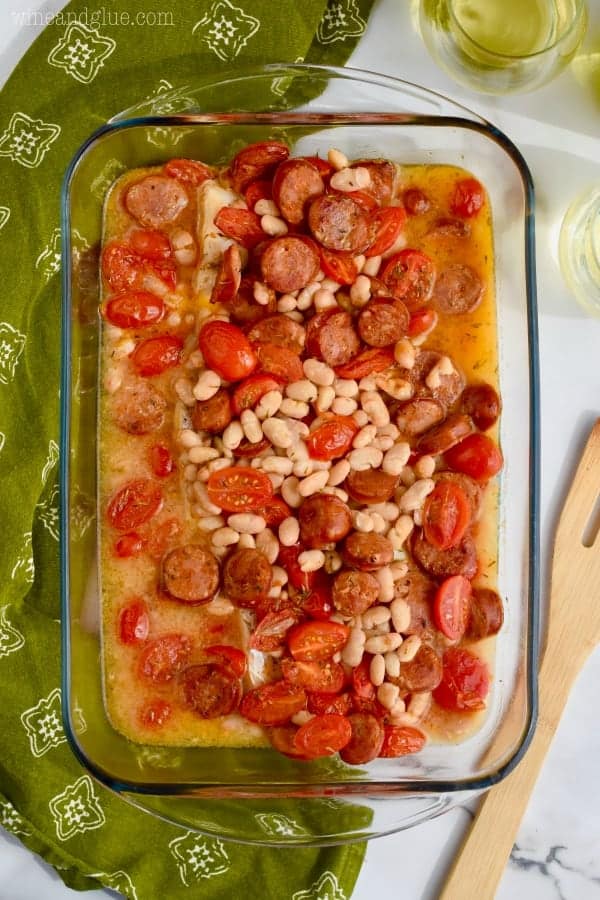 Piper is one of those little humans who totally charms strangers. Since she was a baby, she could just bat her eyes at strangers in the store and people fawn over her and talk about how delightful she is and how surely I must fall on my knees in utter gratitude each day that I get to raise this little angel.
Guys.
Piper is an amazing human being and I do in fact feel incredibly lucky to be her mother.
But holy hell. This kid is also giving us a run for our money.
She gets time outs on the reg these days. She likes to poke *everyone's* buttons and just yesterday she was heard yelling,
"Yes! My head is a weapon!!"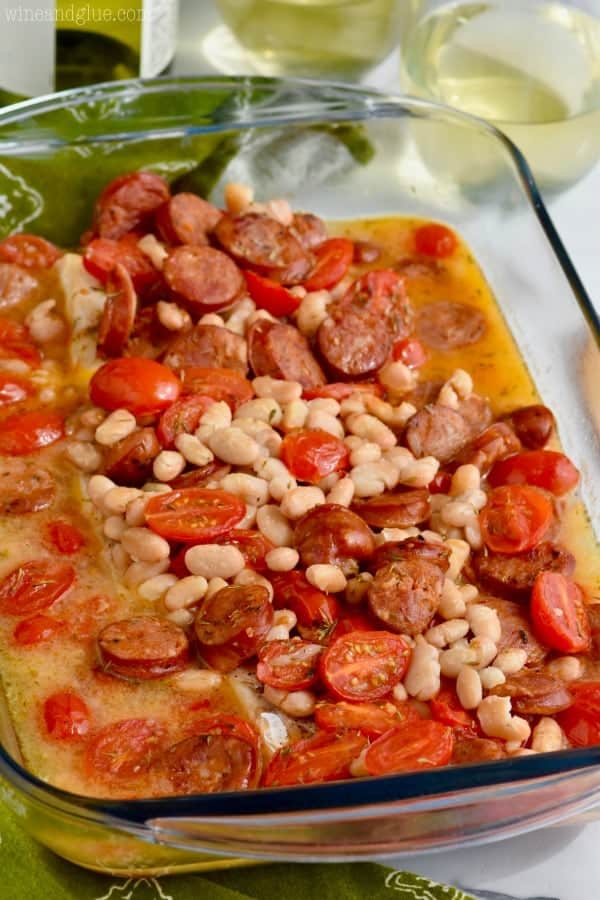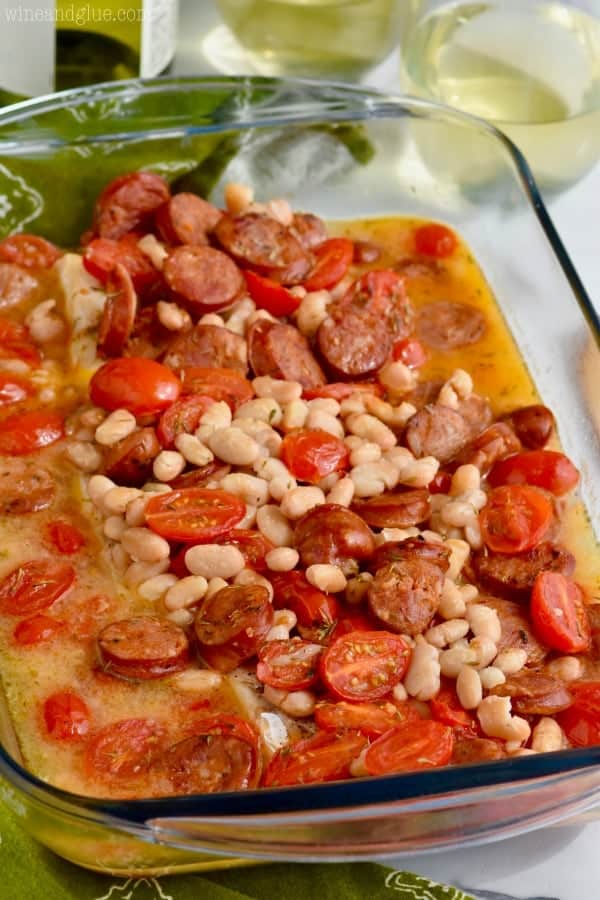 So, once upon a time I heard that when you give a kid a time out, when they come out of time out, you have them explain why they got a time out and then you give them a hug and tell them that you love them. Somewhere along the way in my expert style of parenting it turned into "I still love you," which now, typing it out, I realize that I am most certainly deeply psychologically scaring my kids.
Anyway.
Piper has been getting her fair share of time outs lately and has been hearing an awful lot of "I still love yous."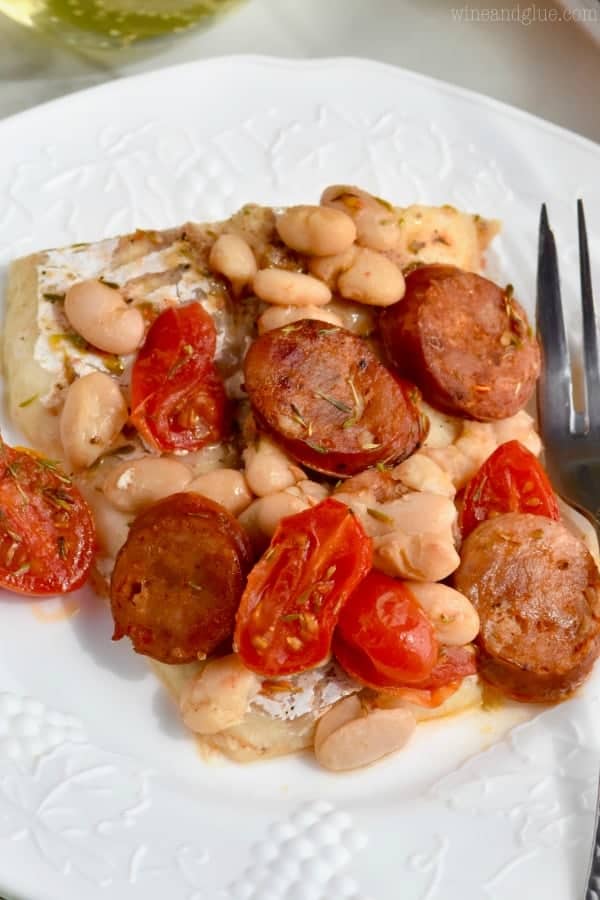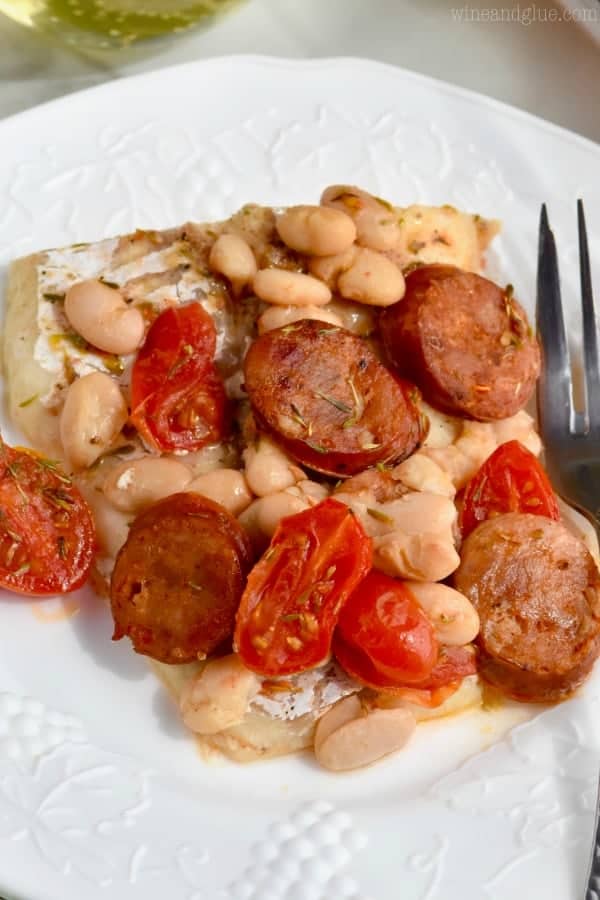 Recently she walked up to me and said, "I still love you."
I looked at her and motherly intuition hit me and I said, "What did you do?"
She took me into her sister's room where she had destroyed a lego set up.
It has become her tell ????
She walks up to me, tells me she still loves me and then takes me to the scene of the crime.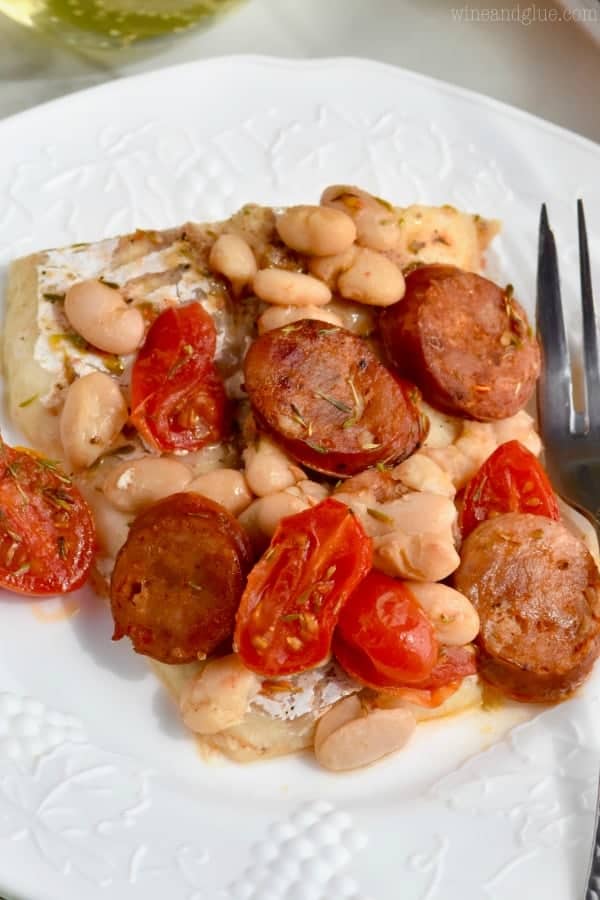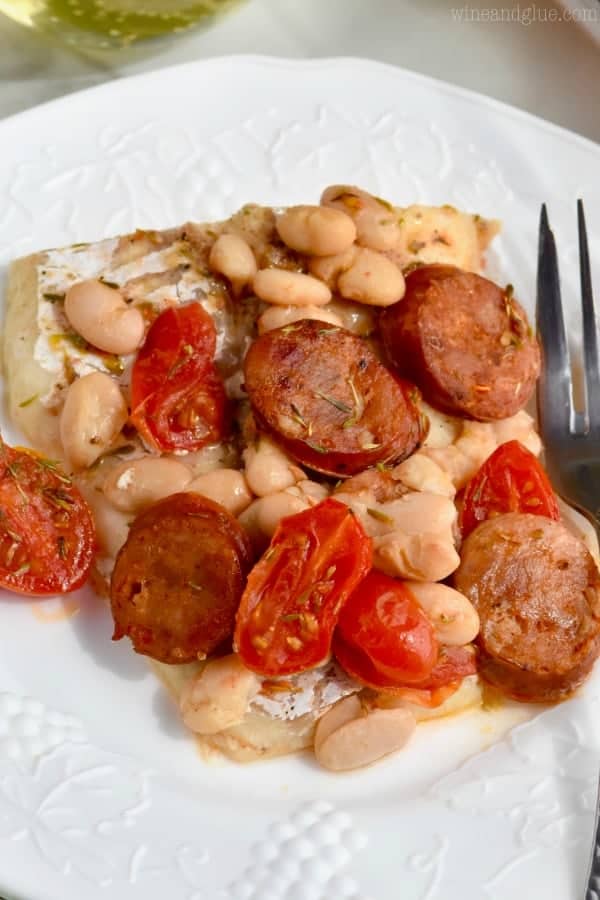 This Spanish Fish recipe is an old recipe from the blog that I updated the photos on. It is a recipe just barely adapted from Eating Well. It is such a great recipe because there is so little hands on time. Honestly, if you wanted to, you could make this a one pot meal by just prepping the ingredients in an oven safe skillet and adding the fish and last bit of wine to the skillet before tossing it all in the oven.
It's so easy and such a delicious filling healthy meal!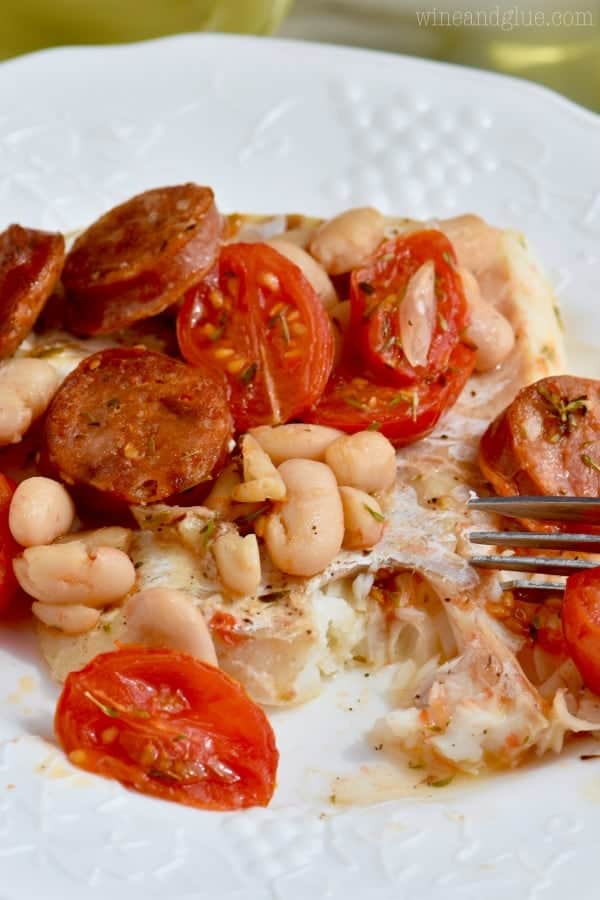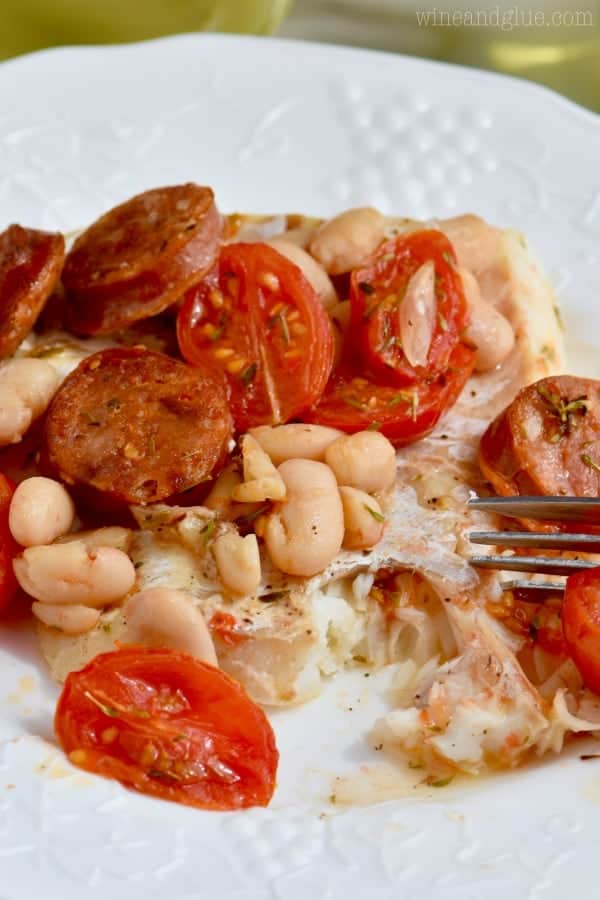 If you are nervous about cooking with fish, don't worry! It's super simple and it turns out perfectly in this dish. Things to keep in mind: If you are starting with frozen cod (as it is often sold) make sure you thaw it in the fridge overnight before hand. Second, if you aren't quite sure when your fish is done, keep in mind that you want it to no longer be translucent, but you don't want to cook i too long that starts to flake apart. You want your fish to be opaque and still juicy.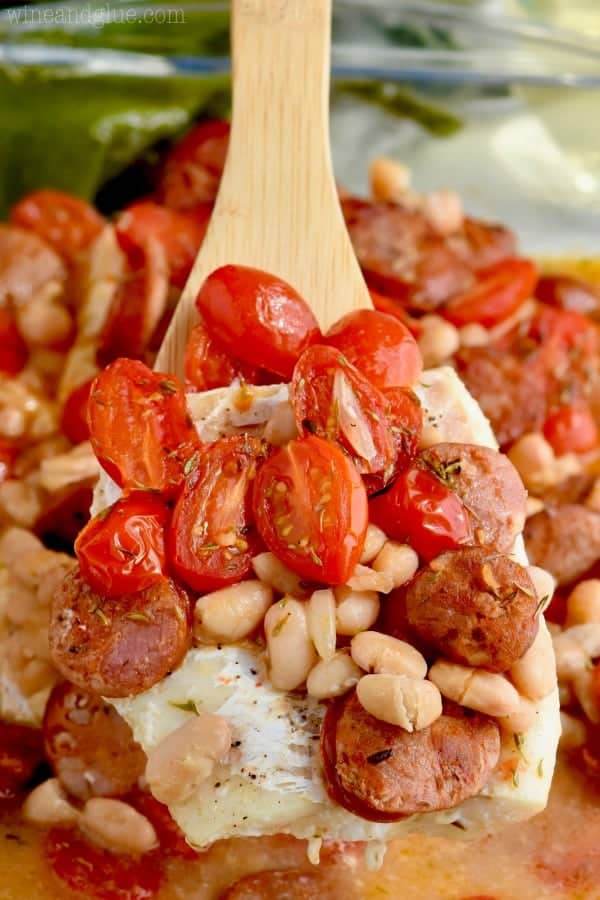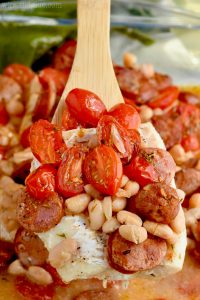 Spanish Fish
Ingredients
12

oz

package of cajun chicken sausage

sliced

1

tsp

dried thyme

1

pint

grape tomatos halved

1/2

cup

dry white wine

divided

15

oz

can great Northern Beans

1

lb

cod
Instructions
Preheat the oven to 425 and prep a 9 by 13 inch glass baking pan by spraying it with cooking spray.

Set a skillet over medium heat on the stove top and spray it with cooking spray. Add the sausage, and cook until it is glistening, about two minutes (if you start with a fully cooked sausage, you don't have to worry about doneness, just getting it crisp). Add the thyme and cook for another minute. Add the tomatoes and 1/4 cup of the wine. Cook, stirring occasionally until about half of the wine has evaporated, between two and four minutes.

Stir in the beans, season lightly with salt, and remove from the heat.

Place the fish in your prepared baking dish, and sprinkle with a little salt and pepper. Top it with your tomato, sausage, bean mixture, making sure that the fish is covered evenly.

Pour the remaining 1/4 cup of wine into the dish and cover with foil. Bake for 15 to 20 minutes, until the fish is no longer translucent, but before it starts to flake apart.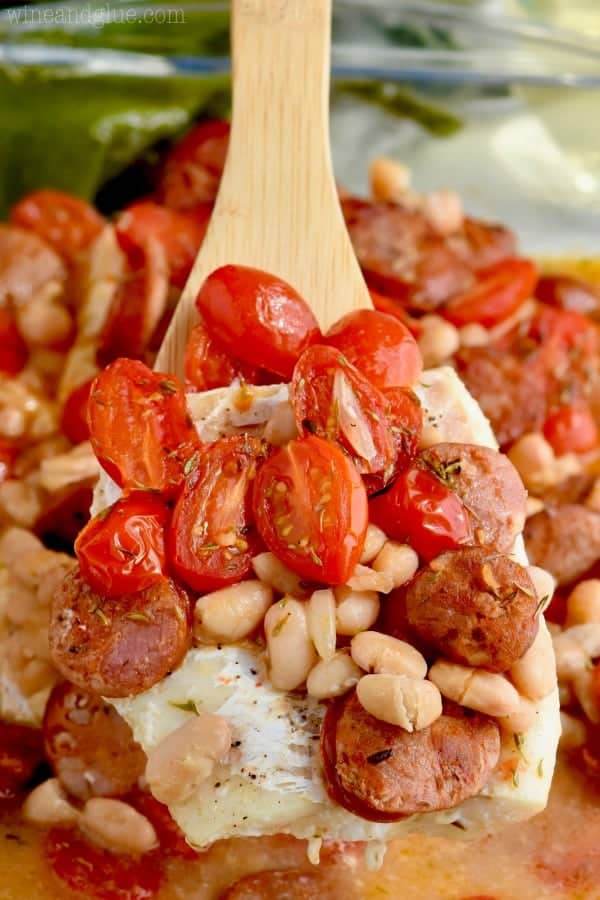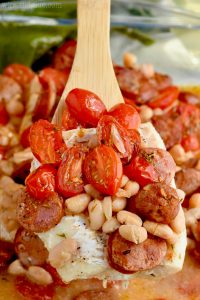 did you make this
Spanish Fish
You might also like:
Pan Fried Cod in a Citrus Basil Butter Sauce
Sheet Pan Lemon Pepper Baked Cod