This Tagalong Cookie Dough Dip is that amazing chocolate and peanut butter Girl Scout cookie, broken down into cookie dough dip form! Grab a spoon and join me, will you?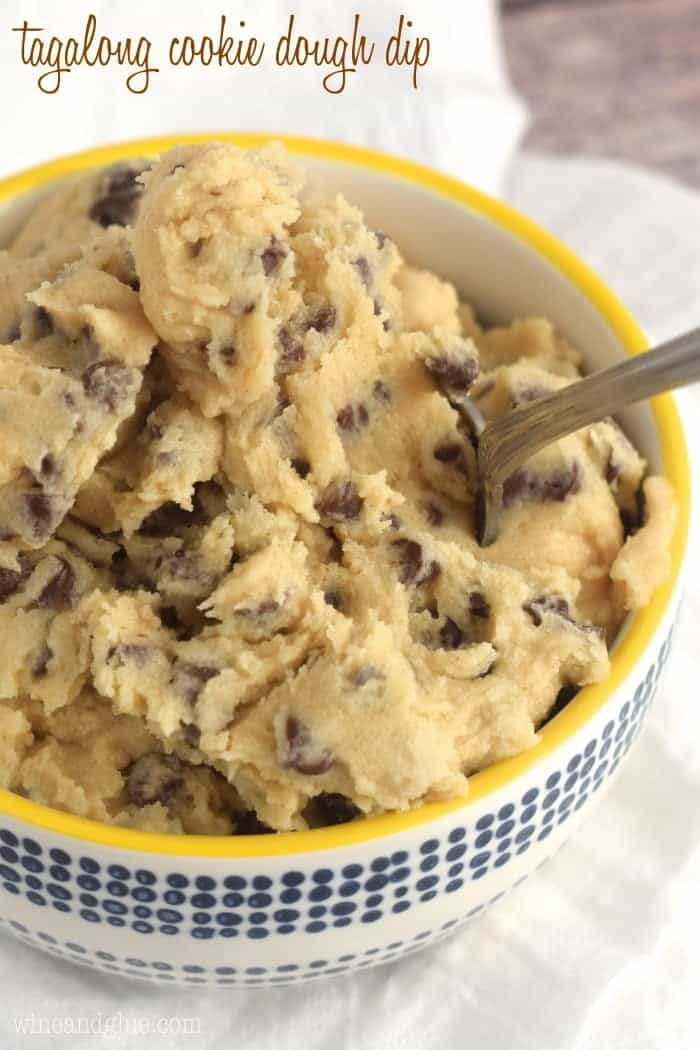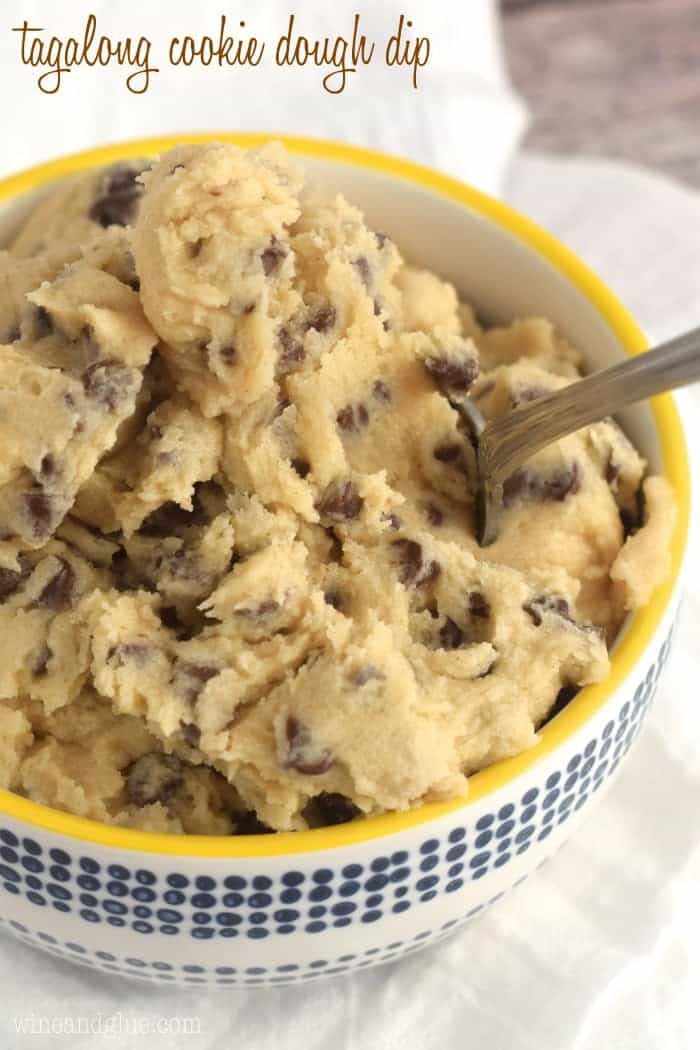 We have a running joke in our house that Quinn is a better mom than I am.
It's been going on for a reeeeeeeally long time. Quinn just seems to instinctively know what Piper needs before I do. I'm going to go with it being a weird sister bond thing and not that my three year old is actually a better mother than me thing.
A few weeks ago, Piper was acting really fussy and crying. I was crabby because it was late afternoon, I had three kids with varying needs ranging from help with homework, "Nurse me, jerk," and "I need a snack I need a snack No not that, I said not that!!" #wineatfourpmisokayright?
Quinn: Mom, I think Piper needs a nap.
Me: No she doesn't. She's just crabby, Quinn. (said with lots of snark)
I took her upstairs and nursed her and she fell asleep . . . .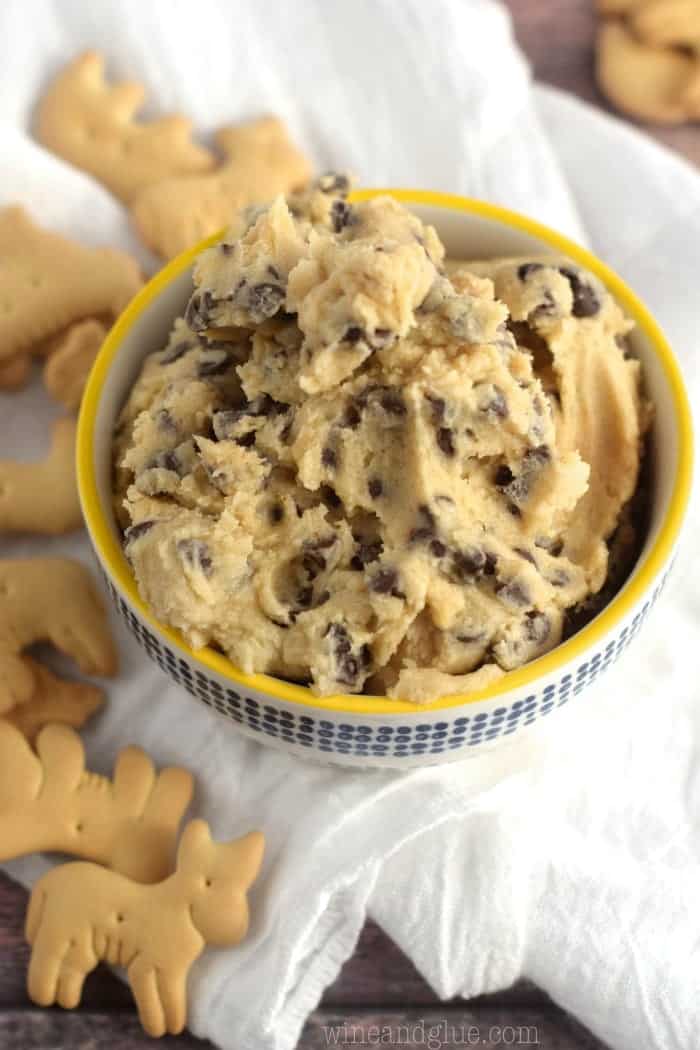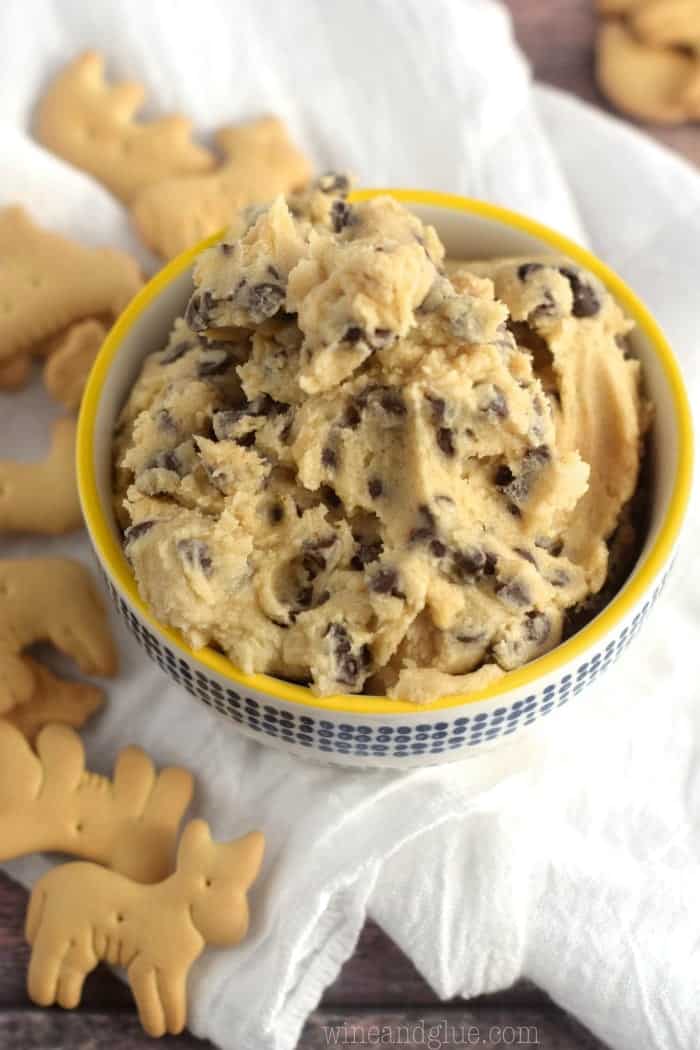 I come downstairs and I am fixing the 432nd snack of the afternoon while Quinn glances at the video monitor and says, "Ummm . . . is Piper sleeping???"
"Yes. I guess she did need a nap . . . . sorry."
To her credit, Quinn is a graceful and humble mother and didn't lay any "I told you so's" on me.
The stories of this go on and on. She tells me when Piper needs to eat, doesn't want to eat, and needs to hold her own spoon so that she will eat. She knows what toys she wants and when she wants them. Sometimes there are some ulterior motives at play (Pippy doesn't like this song, skip it!!) but for the most part, she's dead on.
The other day Nathan said to me as he was leaving the house, "Don't forget to give Quinn her medicine . . . never mind, I'm sure she'll remember." #WTH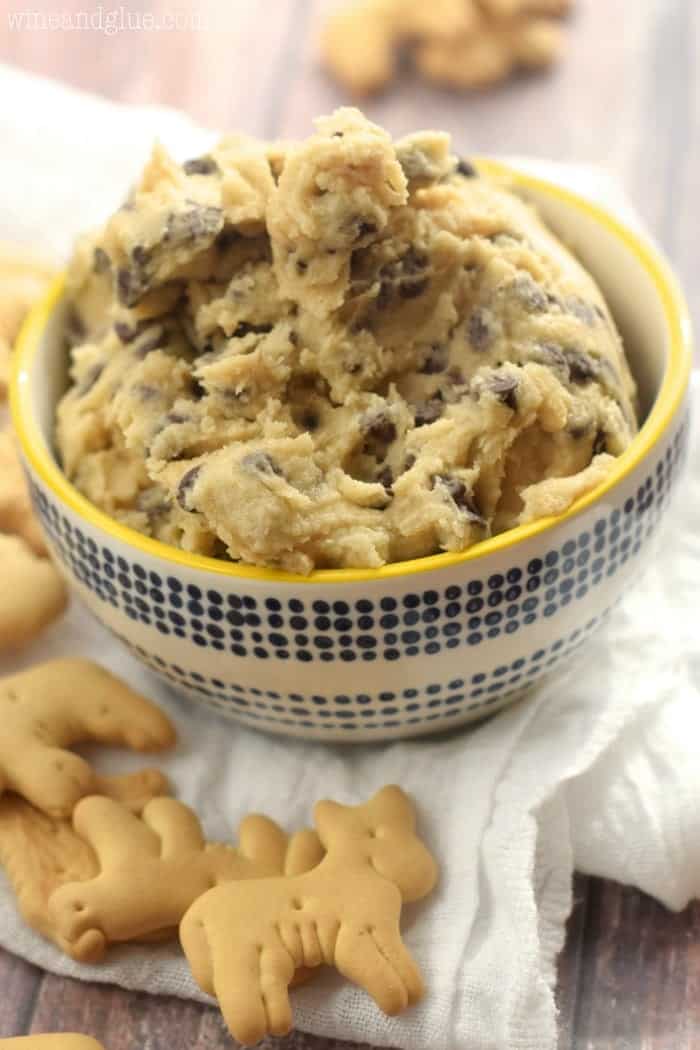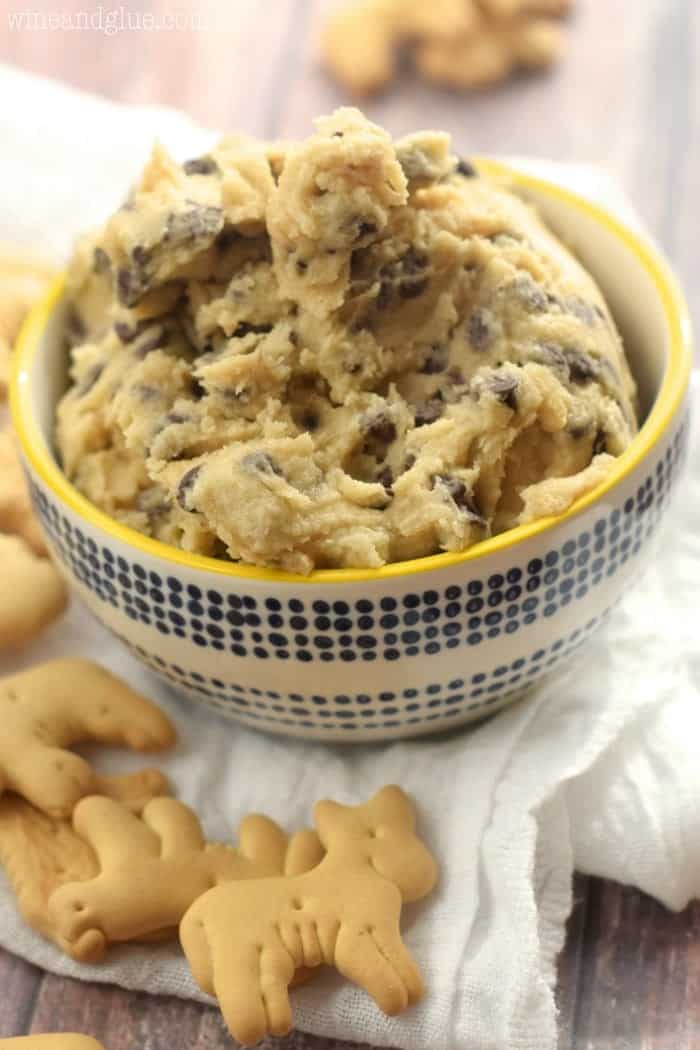 It's cool. I'm still needed. They'd all starve without me.
Okay, let's talk Tagalong Cookie Dough Dip. I have no clue where the idea for this came from. I was thinking about the components of Tagalong Girl Scout Cookies, peanut butter, vanilla cookie, and chocolate . . . and then suddenly I landed on this. All those components with the added bonus of cookie dough flavor! Ummm, yummy!!
I'm not going to lie. I didn't bother with dipping things into this, I just went with the spoon. But if you feel weird about this, I suppose you could grab some animal crackers ;)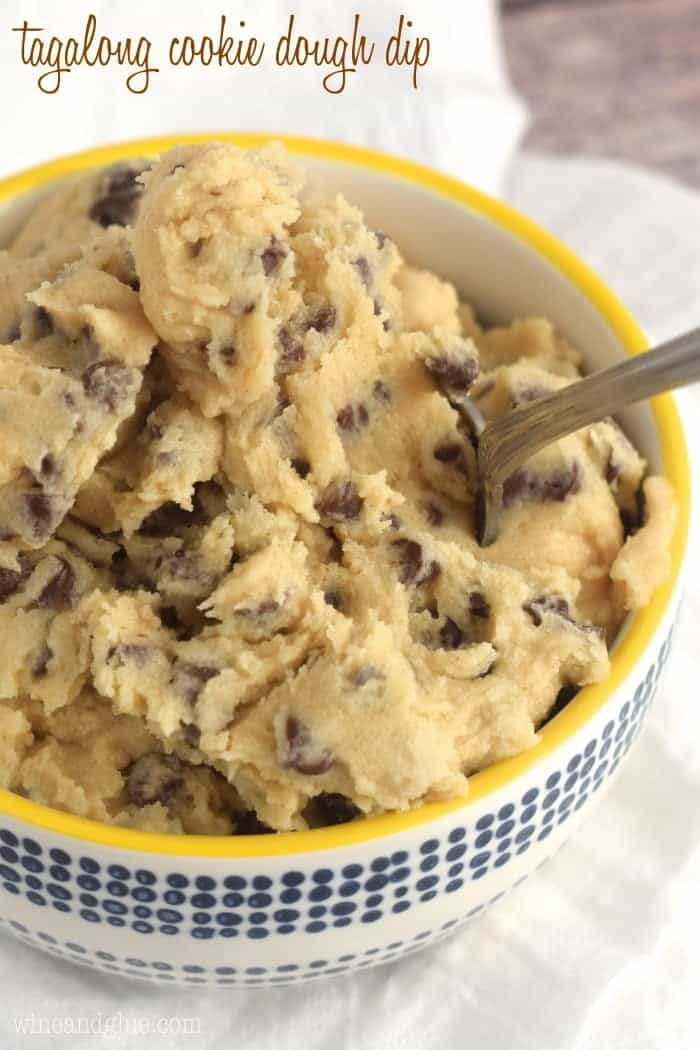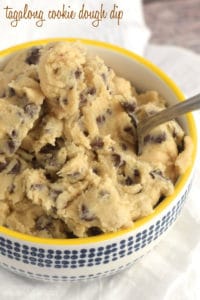 Tagalong Cookie Dough Dip
Ingredients
1/2

cup

unsalted butter

room temperature

1/2

cup

granulated sugar

1/2

cup

all purpose flour

1

tsp

vanilla extract

1/4

cup

creamy peanut butter

1

cup

mini chocolate chips
Instructions
Cream together the butter and the sugar until smooth.

Mix in the flour until smooth. Then cream in the peanut butter and vanilla.

Gently stir in the chocolate chips.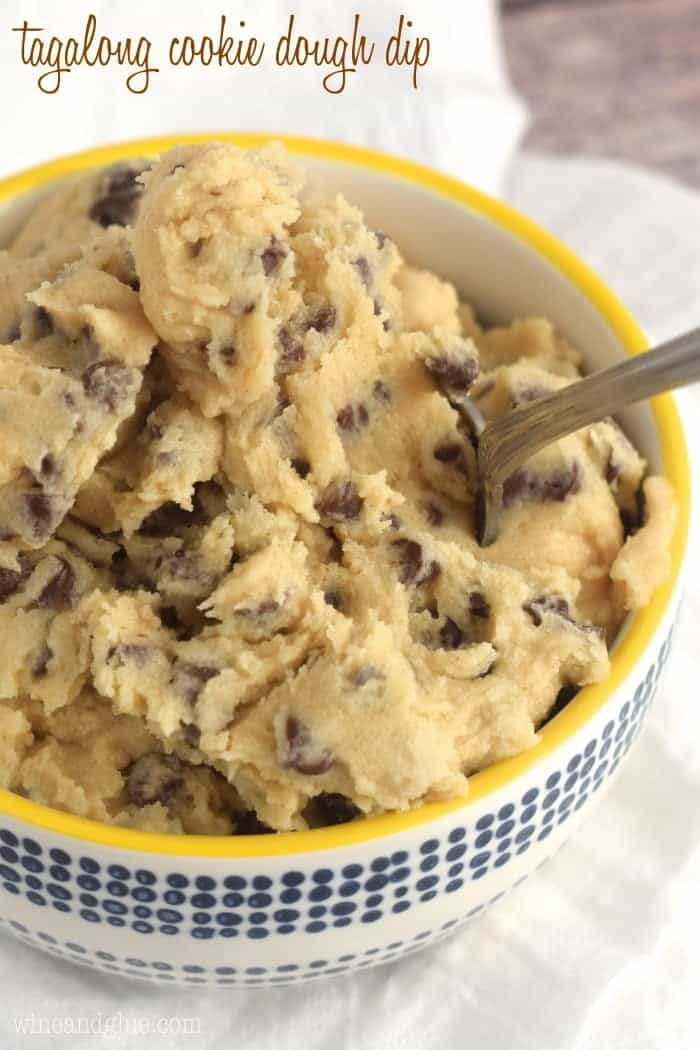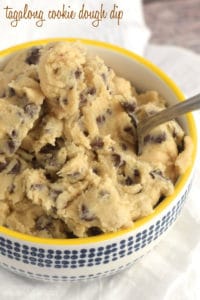 did you make this
Tagalong Cookie Dough Dip
You might also like