A delicious and super easy Cherry Vanilla Breakfast Smoothie to make your morning simple and tasty! Thank you Yulu for sponsoring today's post! As always all opinions are 100% my own.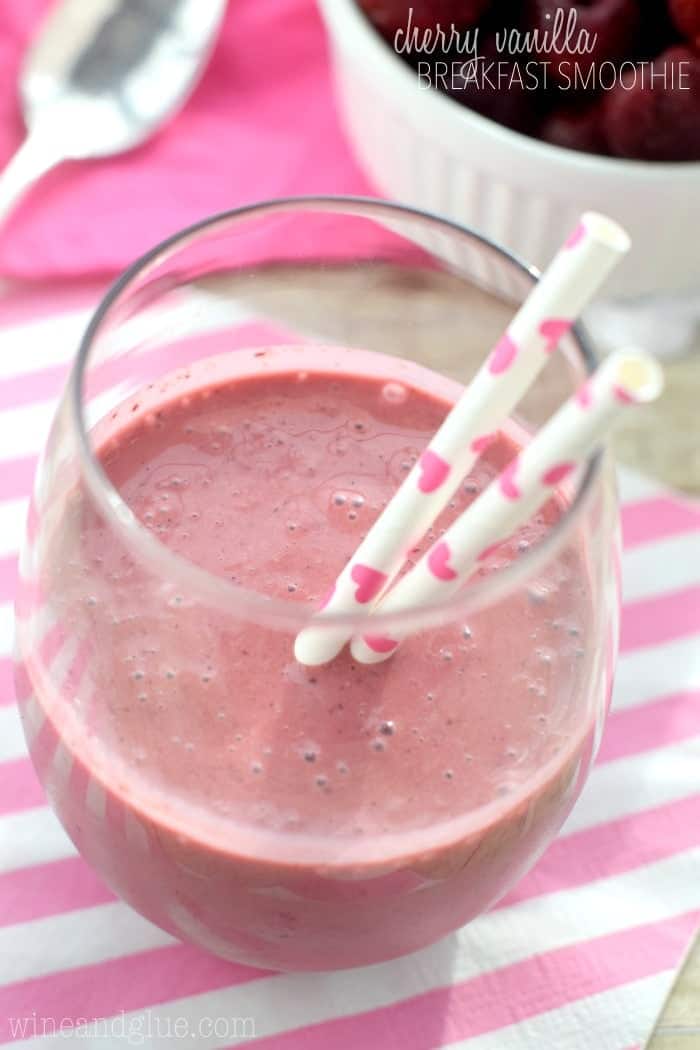 You guys are going to be so annoyed with me by the end of this week. But you aren't yet, right? Okay, good.
So in my past life (aka my working life pre-kid) I was a social worker. And someday, if I have to come back to reality (SOB!) I might have to go back to social work, so every two years, weeks before my license is up for renewal, I scramble to cram in 30 hours of continuing education.
Long story short, I went to a conference on Friday and now its ALL I want to talk about. Nathan is ready to lose it because I won't shut up about it. It was all about working with kids with ADHD, but the focus of it was applicable to everyone. It was all about the things you can do to strengthen your brain.
And now I might need to rename my blog Water & Kale.
Just kidding.
Sort of.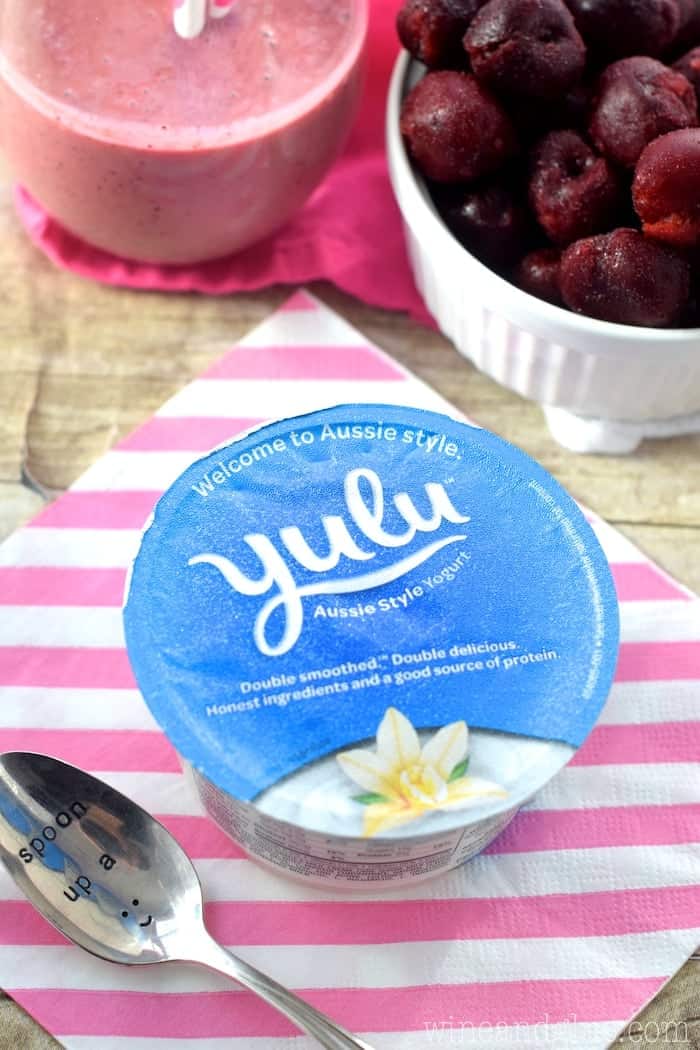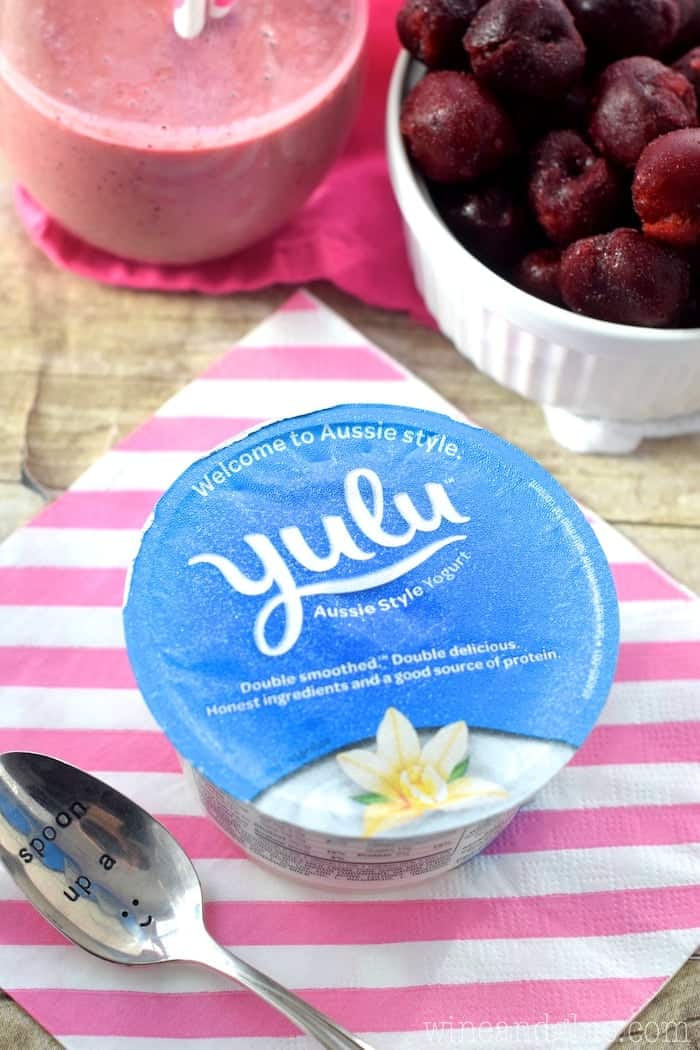 Okay, but for real, the role that quality food, food that isn't processed plays in your ability to do all sorts of things, like think, concentrate, be active, etc. It's kind of astounding. One of my goals after Friday is to start feeding my kids better breakfasts. Breakfast that is packed with protein and not over run with sugar. Which is why the timing of this post with Yulu could not be more perfect!
I won't share with you what Gavin is eating for breakfast now, because honestly, it's totally shameful. But I will tell you that I am making a renewed commitment to feeding him real foods. Foods that aren't overly processed and full of gobbly gook. Foods that are packed with protein so that he can have lots of good brain power and energy to get him through the school day.
Yulu is perfect for all of these things! It's a new Aussie style yogurt that is double smoothed, so it doesn't have the sour taste that some people complain about with Greek yogurt, but it does have all the protein. The ingredient list on it is so simple and so basic, that Gavin could read it off to me. (Honestly, that should be the new test for whether he gets to eat something or not.)
But the taste is absolutely delicious! I had their vanilla, and you could see all the little spots from the vanilla bean. Yum! And my yogurt connoisseur husband liked it too! Yulu is perfectly delicious on it's own, but I thought I would throw it into a breakfast smoothie with some cherries. It turned out so good, that it almost tasted like a milkshake. See, feeding him a real food honest to goodness breakfast packed with protein won't be so hard!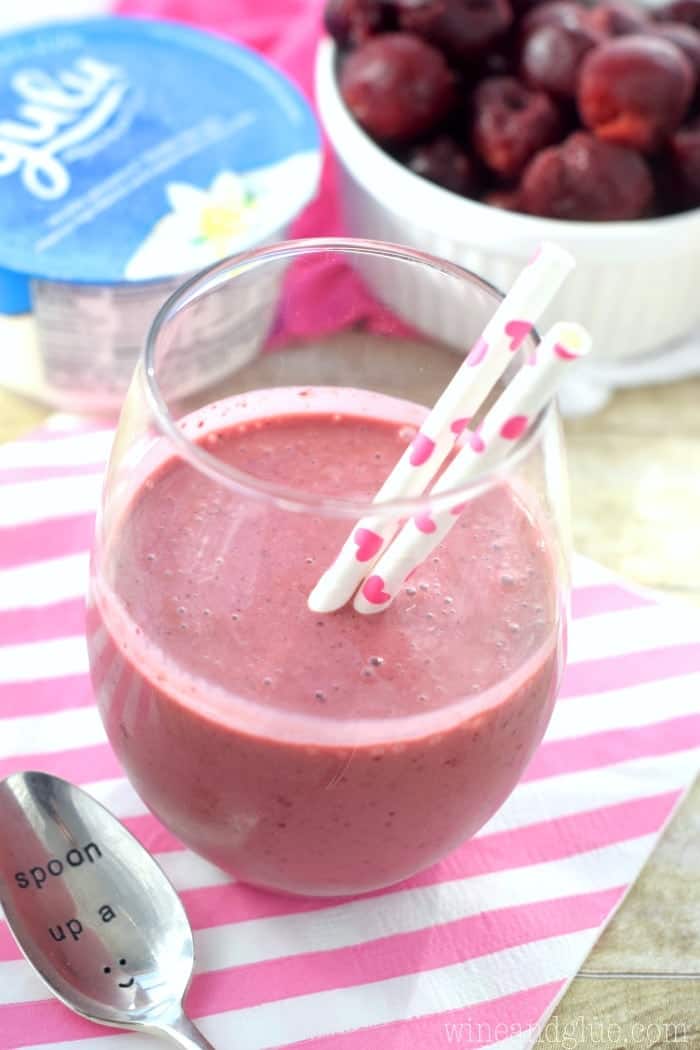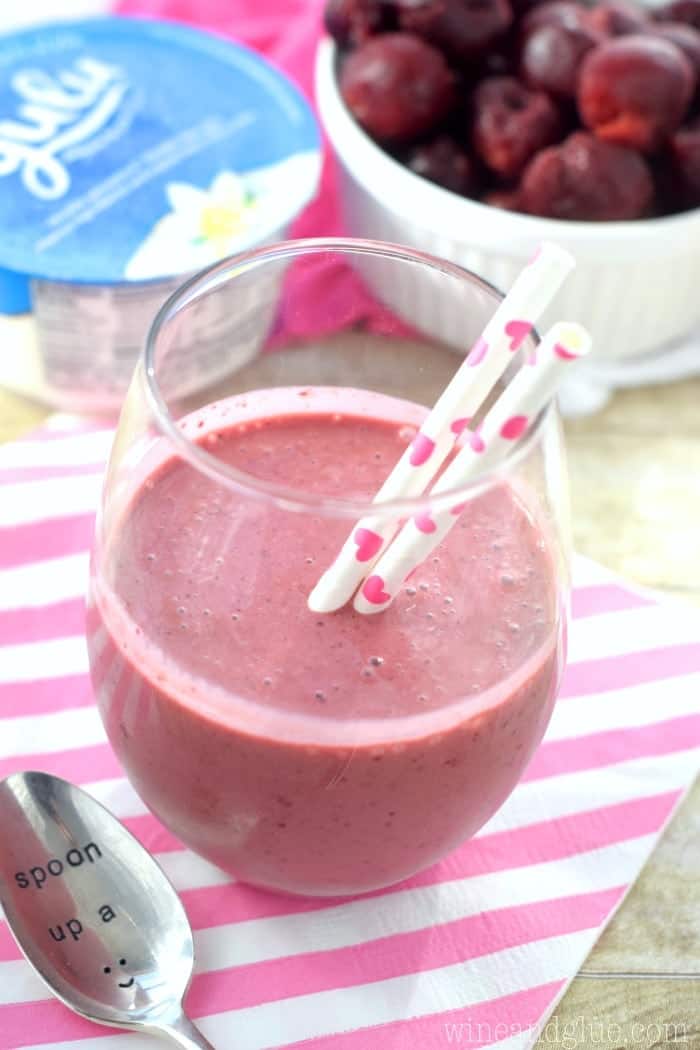 Be sure to check out Yulu for more ideas and recipes!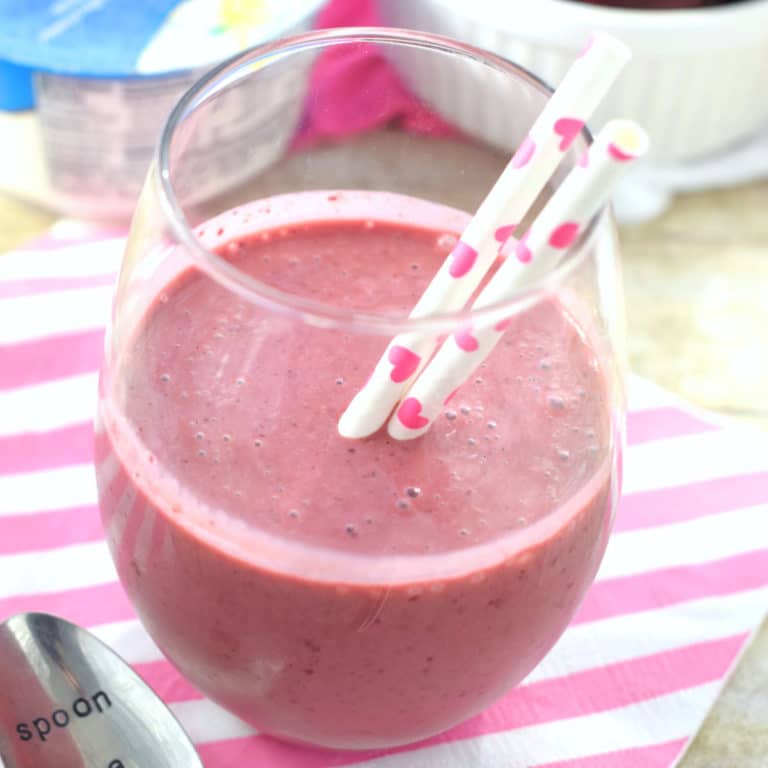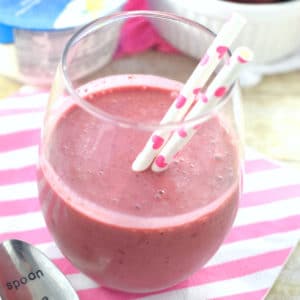 Cherry Vanilla Breakfast Smoothie
Ingredients
1

container Vanilla Bean Yogurt

5.3 oz

1

cup

frozen cherries

1/2

tsp

vanilla extract

1/8

tsp

almond extract
Instructions
Blend all ingredients together and enjoy!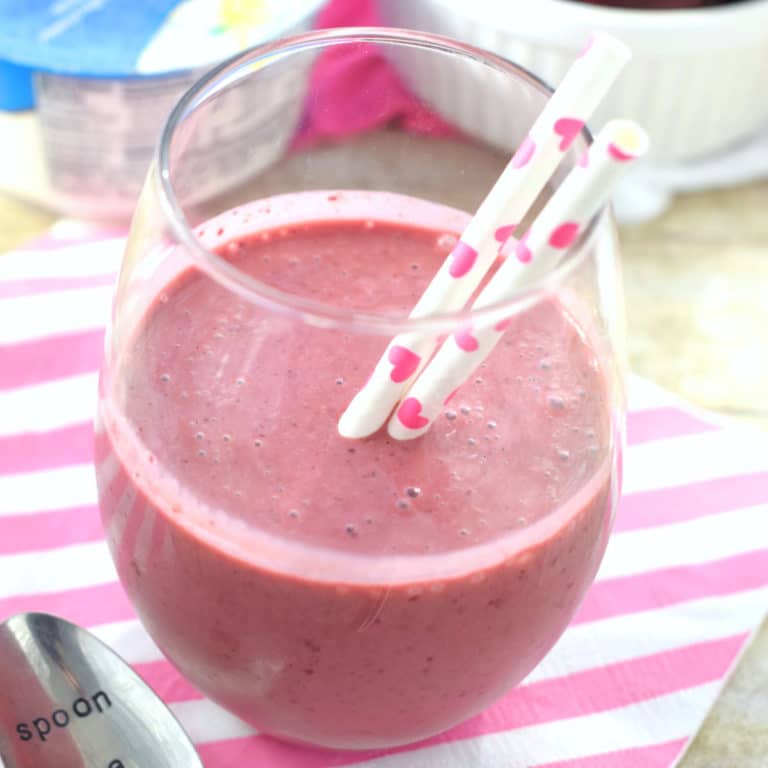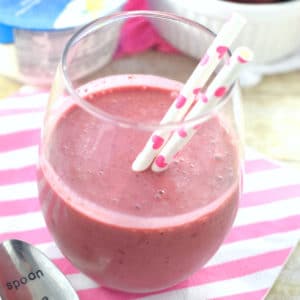 did you make this
Cherry Vanilla Breakfast Smoothie
This is a sponsored conversation written by me on behalf of Yulu. The opinions and text are all mine.