This Crab Dip Cheeseball is so easy to throw together ahead of time, and is absolutely delicious! It's going to be the first thing gone on the appetizer table!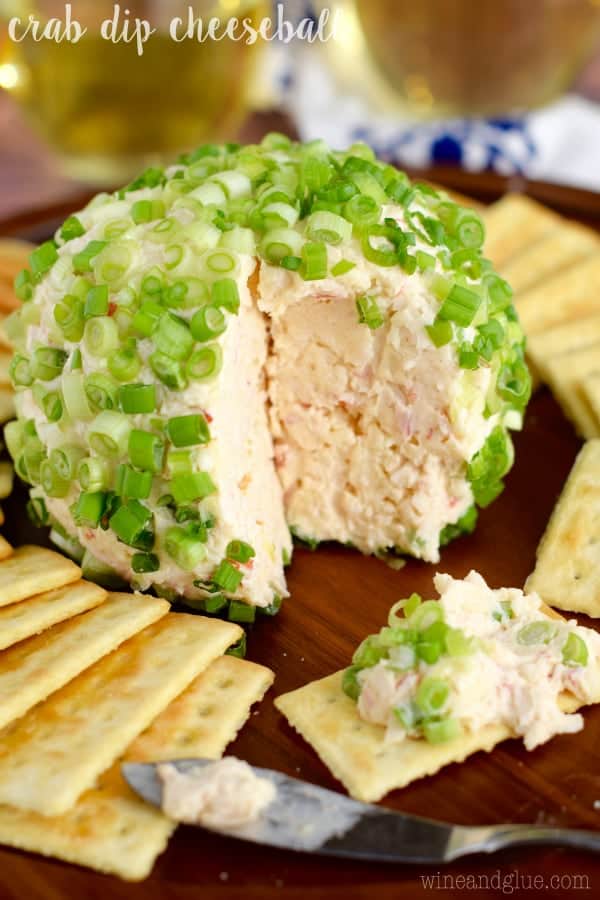 Don't mind me while I get super emotional and mushy with you. Is it just me or do the holidays make you cry at like everything?? That Christmas carol about the shoes for the kid's mom . . . I don't even like that song and it had me in tears the other day.
Anyway.
Over the weekend we celebrated Christmas with my side of the family, and it was seriously the best. In addition to my three crazy monsters, my brothers each have two kids, and they are all really close in age. So of the oldest six kids, they all have at least one cousin who is within 8 months of them in age. It makes for some crazy fun.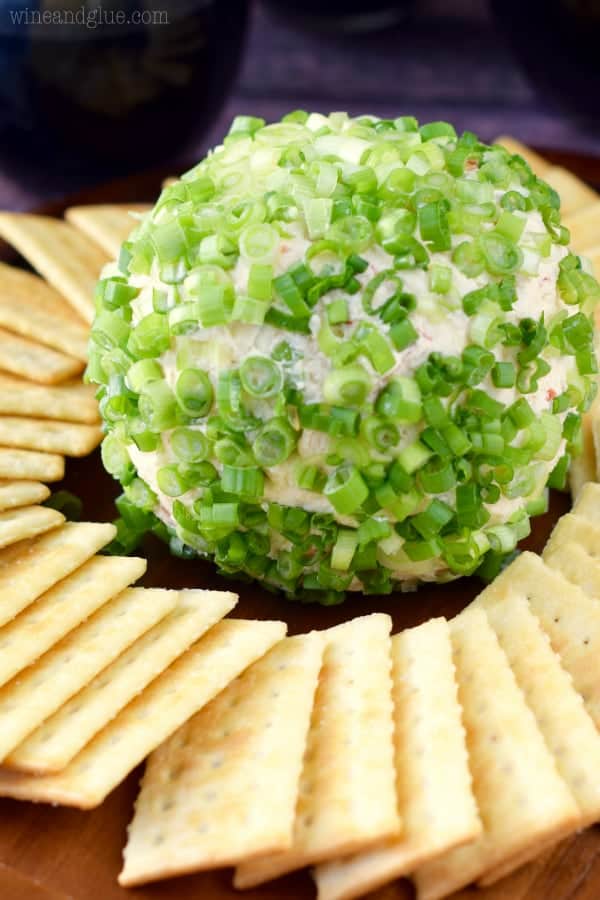 One of the best parts of the day for me was watching my family love on my kids. Seeing my brothers throw Quinn up in the air. Teasing her when she mixes up their names. Tickling Piper and trying to convince her that she would rather be held by them than me. Watching both my dad and Gavin get super emotional while we sang happy birthday to him. (He turned 8 yesterday!) And then watching my kids basically tackle my dad and his wife to thank them for the gifts they got.
It warmed my cold cold heart. You know, Grinch growing three sizes style.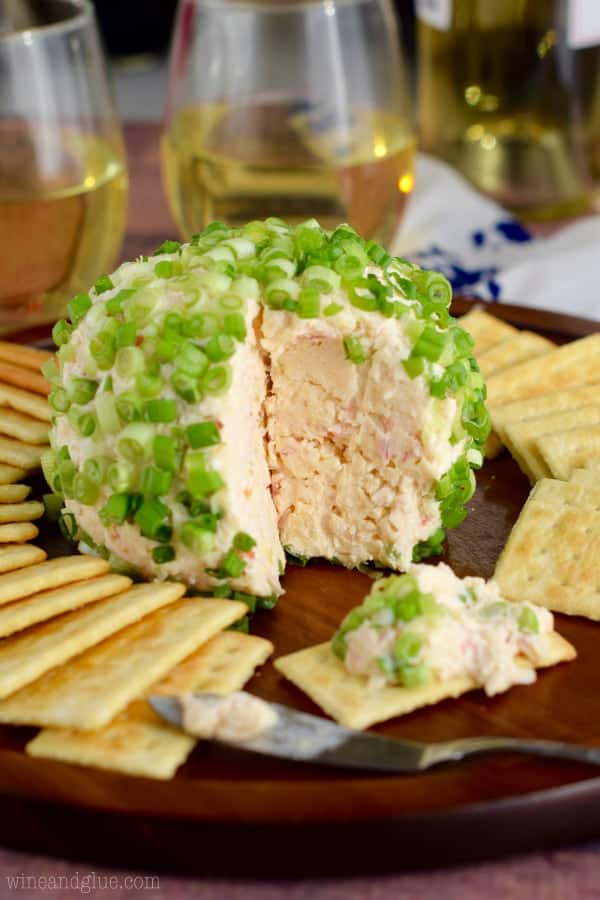 In the midst of all of that, we had so much great food! My dad and brother made some traditional Italian dishes and my dad's wife made this amazing salad. We had my Cranberry Orange Sangria and we had THIS! This Crab Dip Cheeseball was a big hit!
It was originally going to be baked into wonton cups, but I couldn't get the wonton cups to be as crispy as I wanted. And then I thought of my friend Trish and how she makes so many things into awesome cheeseballs. It was even her suggestion to cover it in scallions, which make it absolutely gorgeous.
It all turned out way better than I could have hoped for. You definitely have to make it for your family. I can't say for sure that it's what made the day so perfect, but it certainly didn't hurt. Here's hoping your holidays with your family are just as wonderful!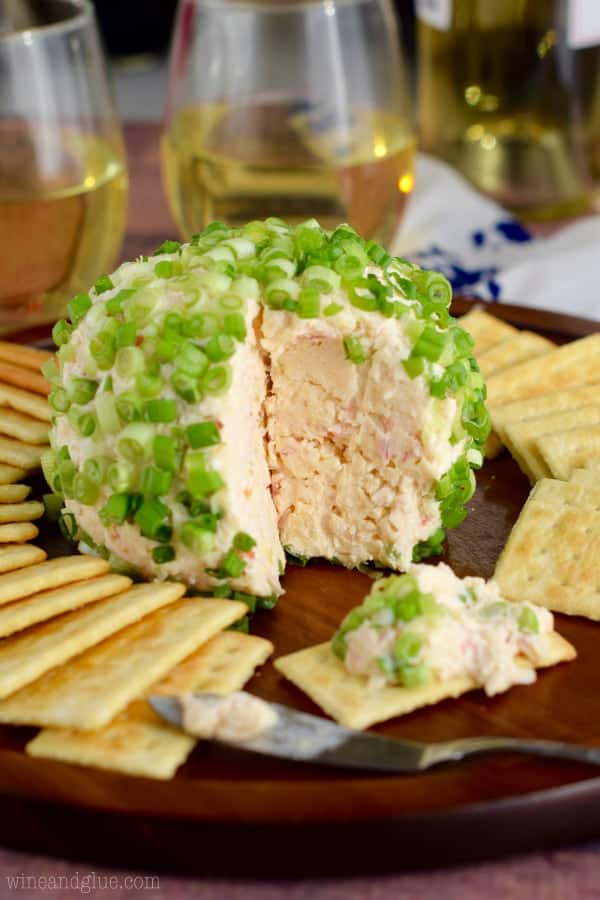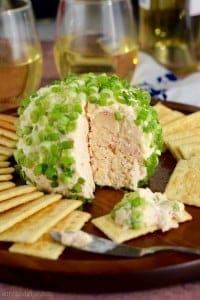 Crab Dip Cheeseball
Ingredients
8

oz

cream cheese

room temperature (I used Philadelphia)

1/4

cup

mayonnaise

1

tsp

worcestershire sauce

2

tsp

hot sauce

1/4

tsp

garlic salt

1

bunch scallions

diced small and divided

1

cup

mozzarella cheese

shredded

1

cup

imitation crab

shredded
Instructions
Using a hand mixer, mix together the cream cheese, mayonnaise, worcestershire sauce, hot sauce, garlic salt.

Then mix in 1 TBSP of the diced scallions (reserving the rest), the mozzarella, and the crab. Refrigerate for at least one hour or until it is firm enough to handle.

Once firm, roll into a ball and coat with the remaining scallions. Serve with crackers.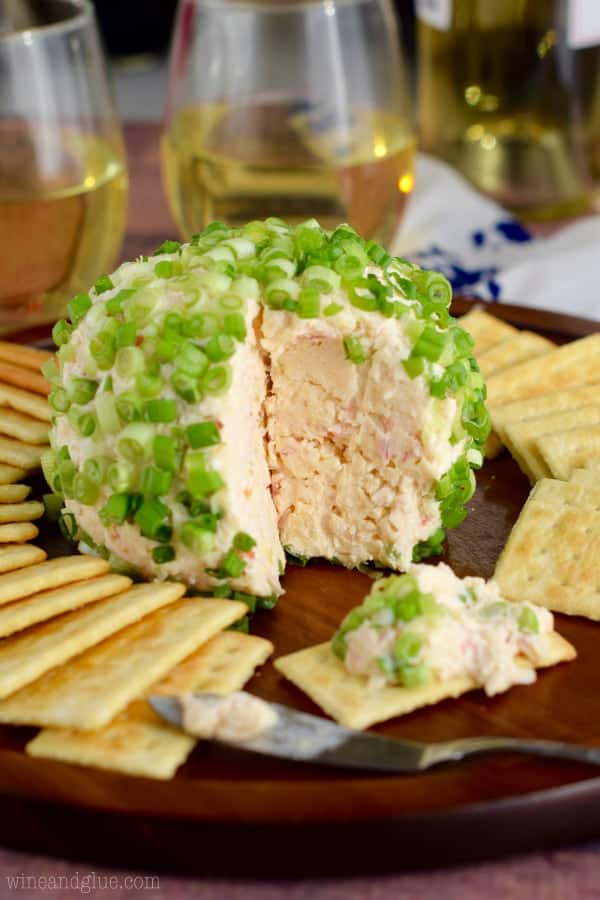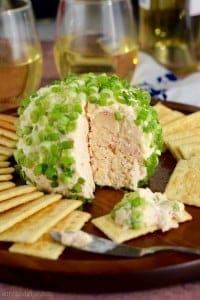 did you make this
Crab Dip Cheeseball