DIY Thanksgiving Centerpiece | An easy and inexpensive floral arrangement that is the perfect hostess gift!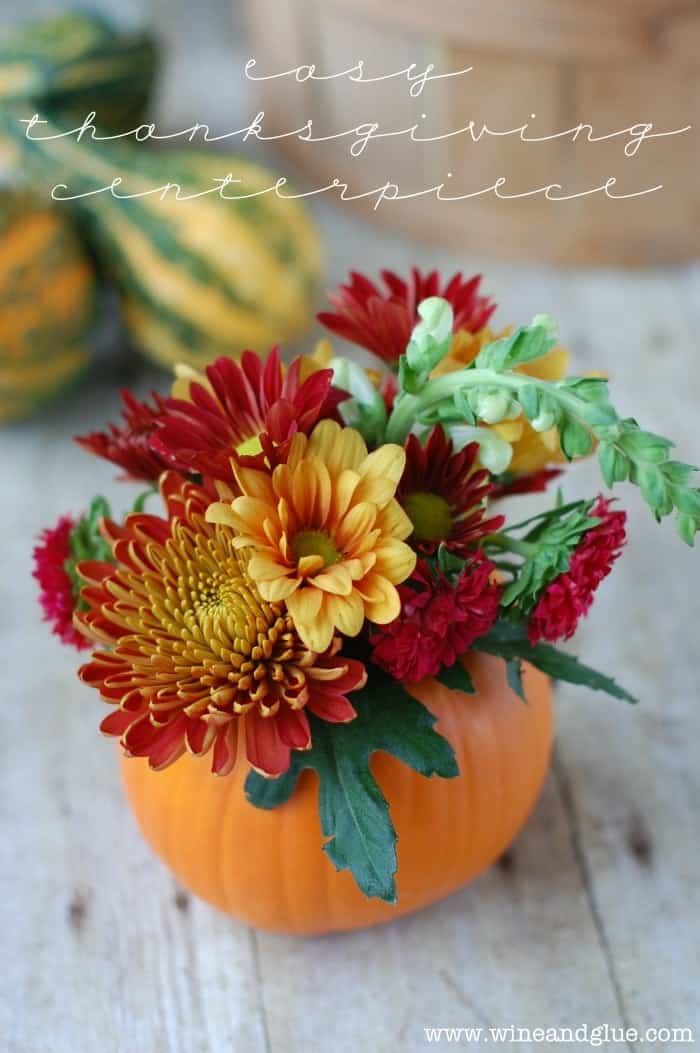 My mom was a really classy lady. And I don't mean classy in the way you would normally think of it. Picturing her, I can still see her in mom shorts, Birkenstocks, an ill fitting t-shirt, and an old lady zip up. And she wasn't an old lady.
No, my mom was classy in the amazing human being sort of way.
She didn't hold grudges. She didn't gossip. She rarely said things about people that she wouldn't feel comfortable saying right to them. And even when there were people in her life that treated her  . . . roughly . . . . she continued to treat them with respect and kindness.
My mom didn't have a million friends, but the friends that she did have were kind and admirable people. She was an amazing role model for how to treat other people, especially women, in a world where I feel like women are continuously degrading and berating each other.
There have been so many times since my mom has died that I have thought to myself, how would my mom want me to act in this situation. What could I do that would make her proud of the person I've become, of the woman that she raised?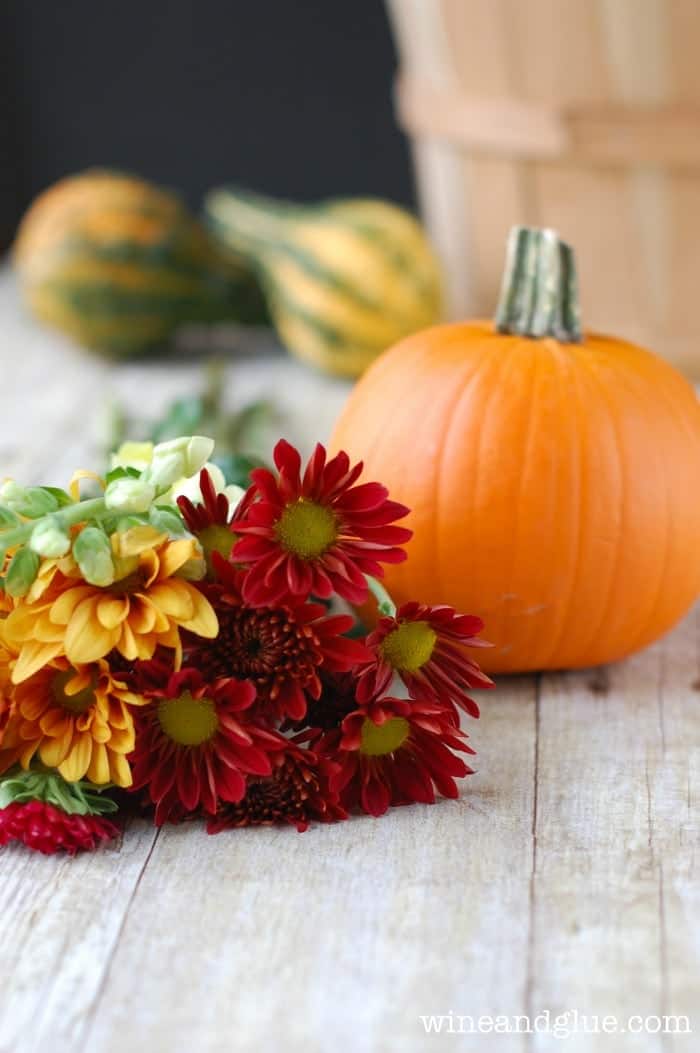 All this brings me to flowers. My mom was always bringing people flowers, whether it was for holidays, because they weren't feeling well, or just because she wanted to share a small piece of her amazing flower garden with them. It was one of the many ways that she showered others with kindness.
So let me share with you an easy flower arrangement that even my mom would have been proud to give. I saw this years ago, and I wish I could tell you where. All I can tell you is that it's a genius idea, but definitely not mine.
You start with a small pumpkin and a small flower arrangement (mine was a baking pumpkin and small bunch of flowers from Trader Joe's – both together were about $6). Cut open your pumpkin, and carve out the guts. (My mom would never have said 'guts' in a post about a floral arrangement.)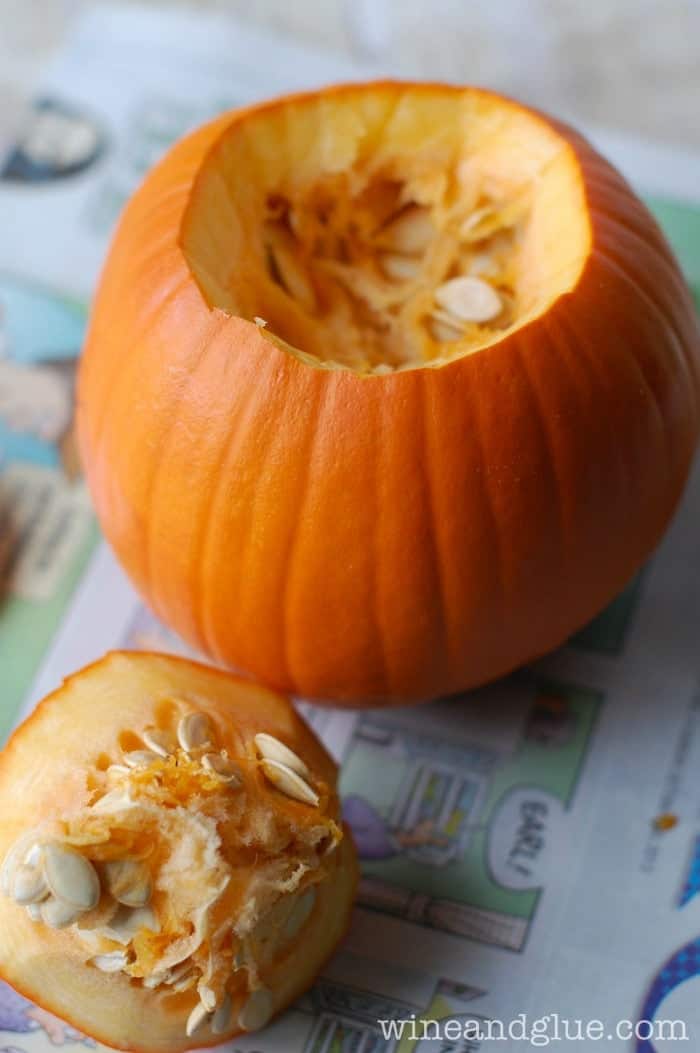 Grab some pre-soaked floral foam and cut it to fit through the hole in the top of the pumpkin. Use the floral foam scraps to fit between the main piece of floral foam and edge of the pumpkin, securing it in place.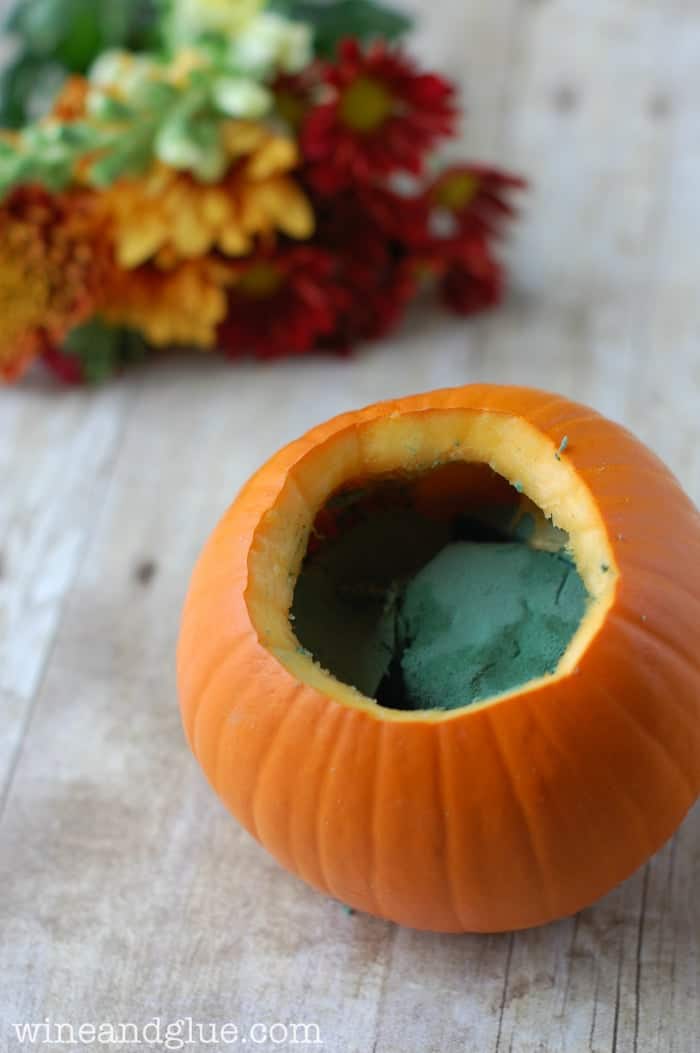 Then add your flowers, one at a time. Remember when cutting your flowers that you can always cut them shorter, but you can't make them longer again :) Save some of the leaves to tuck in around the edges at the end.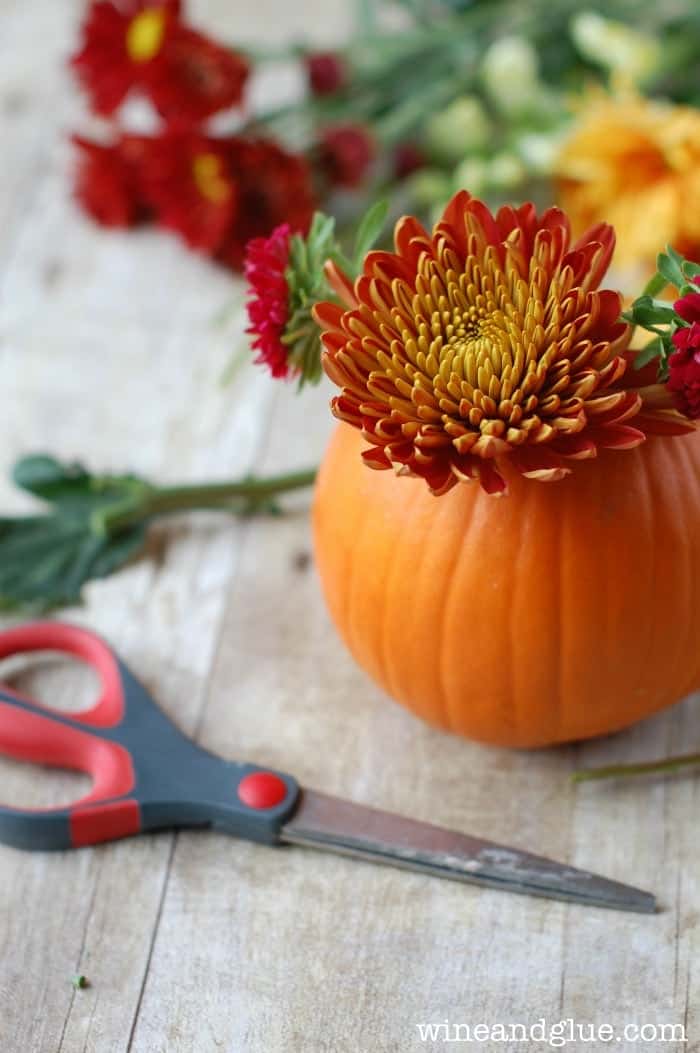 Carefully fill the pumpkin with water, and admire.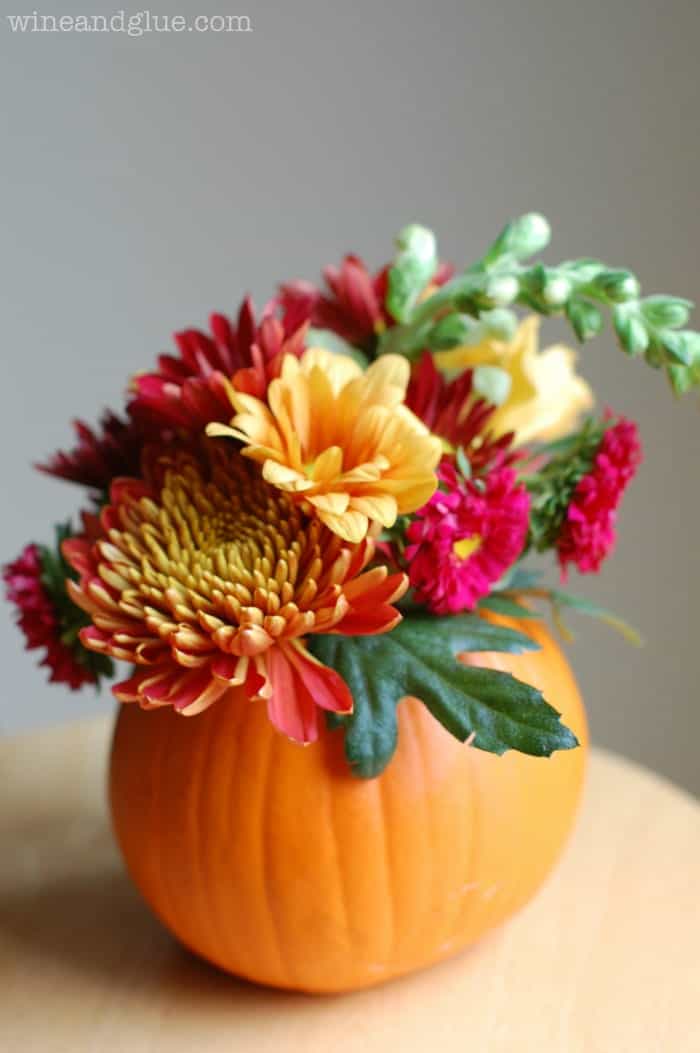 I love this idea as a hostess gift, or a slightly bigger version as a Thanksgiving centerpiece. Or an easier version where you just pop a potted plant in there.
But I especially love it as the centerpiece for a fall wedding! Can you imagine? Maybe with some small mason jars around the pumpkins with little tea lights?