These Easy Pumpkin Spice Bars come together in under 20 minutes start to finish and are so soft and full of flavor!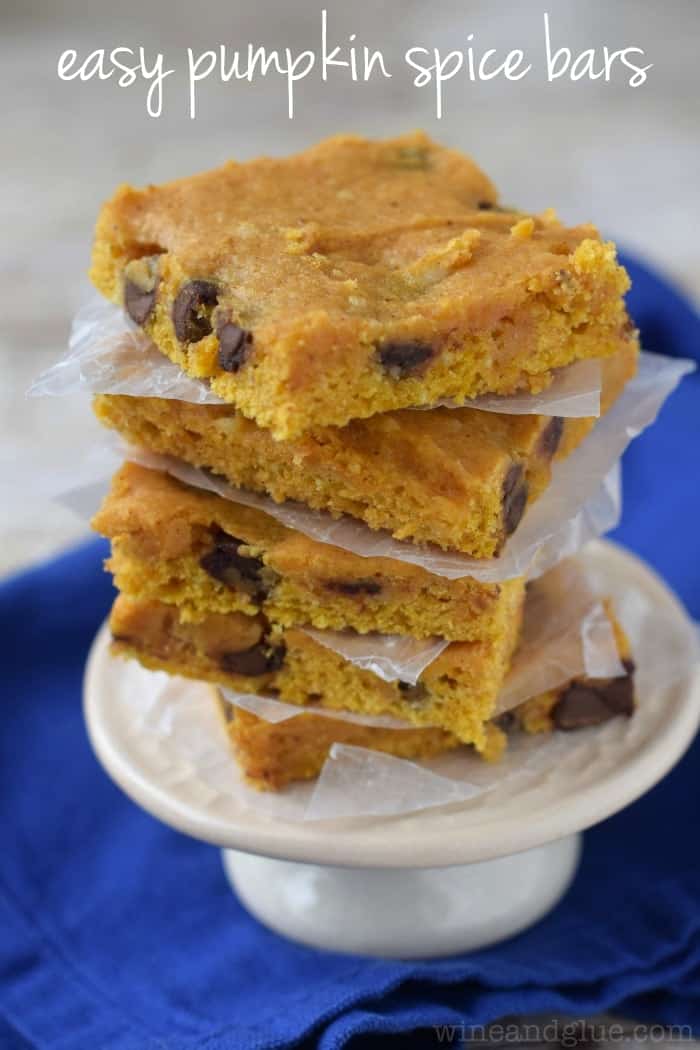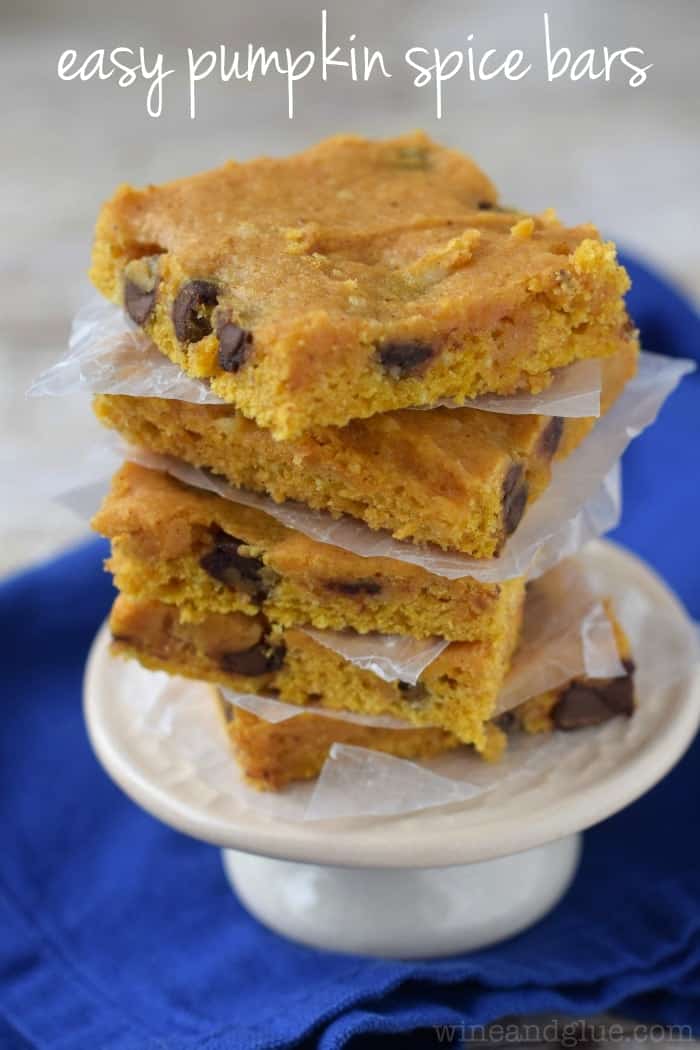 This past weekend we walked Al's Run, which benefits Children's Hospital, the place where Elliot spent his short life, in memory of Elliot for the fifth year in a row. (This is a crazy good recipe, so feel free to skip the post and just jump down to the recipe, I don't judge ;) )  I have a love hate relationship with Al's Run. It's stressful getting our team organized, I always feel crappy that I haven't raised as much money as I want to, and there is nothing quite like doing a run with people who love you solely for the purpose of honoring the memory of your child.
To say it's a tough day, is such an understatement. And then, of course, it comes at such a rough time of year, right around the anniversary of Elliot's short life.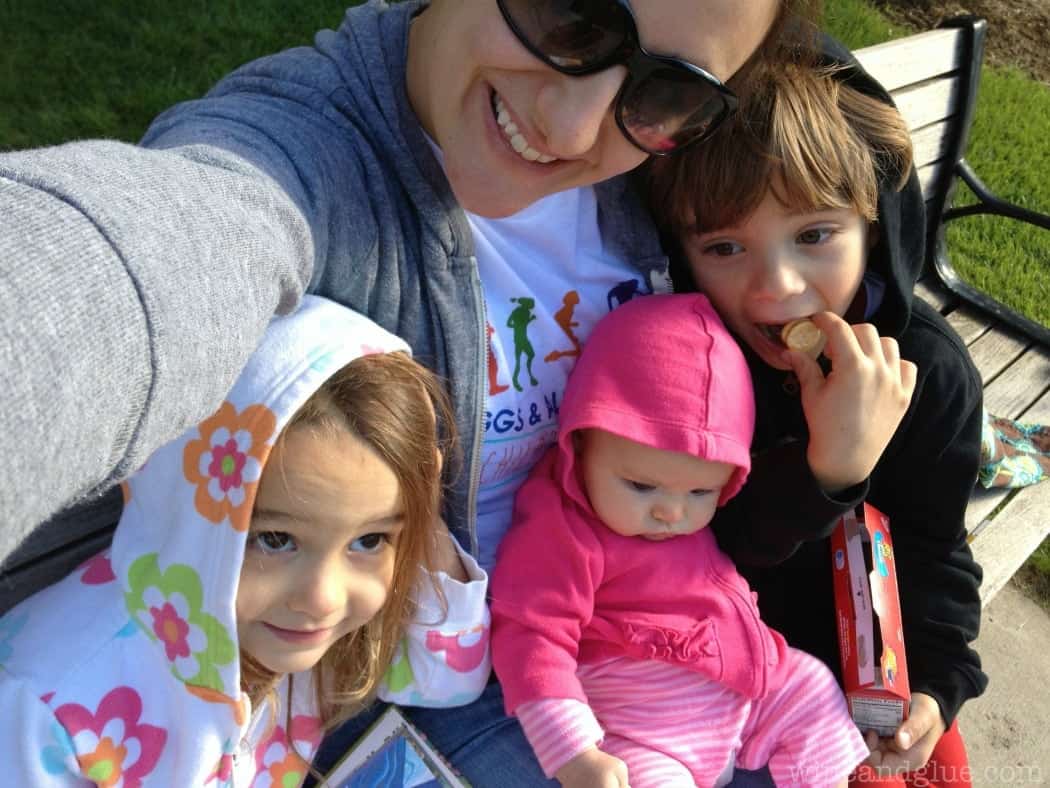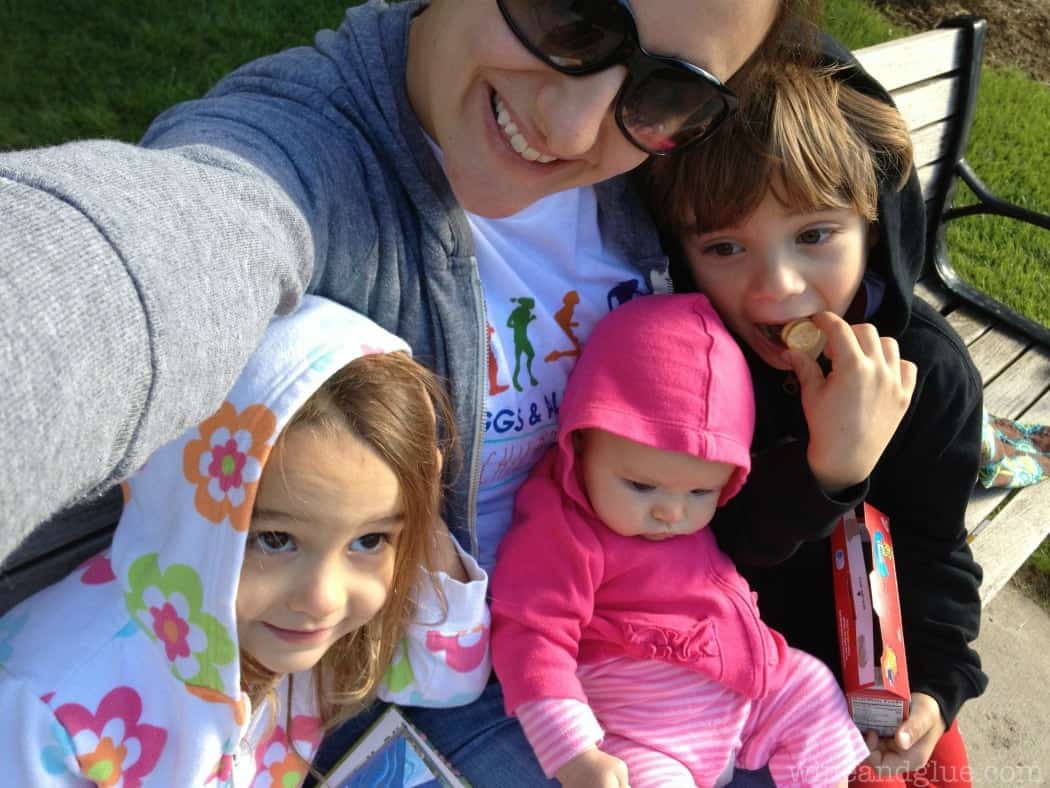 I'm not going to lie, this year was just as hard as any other year has been. But like I said, it's a love hate relationship. The love part of it is so many things. Seeing my kids walk for the memory of their brother.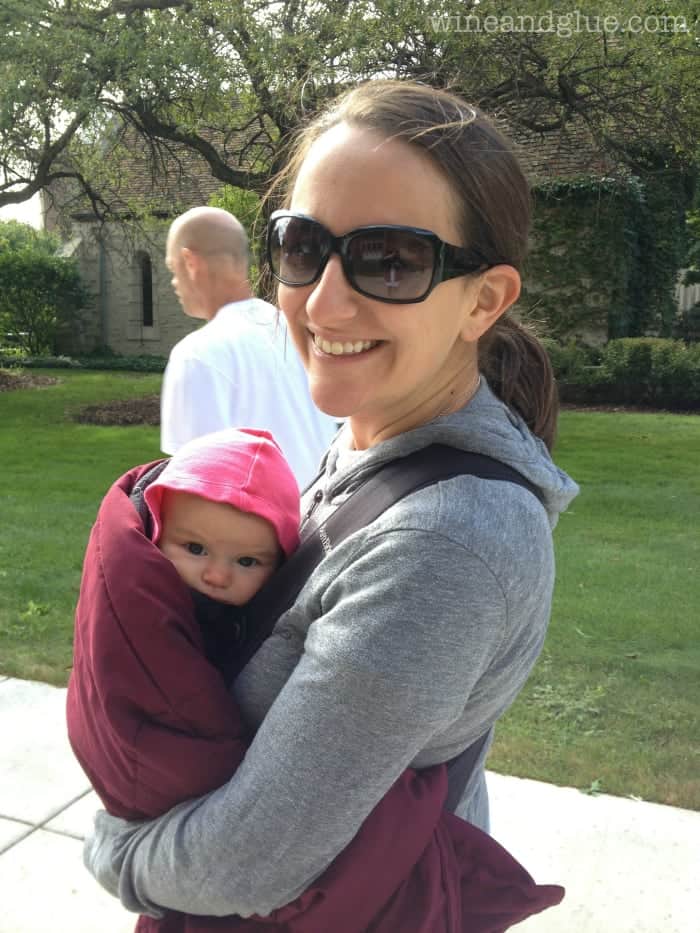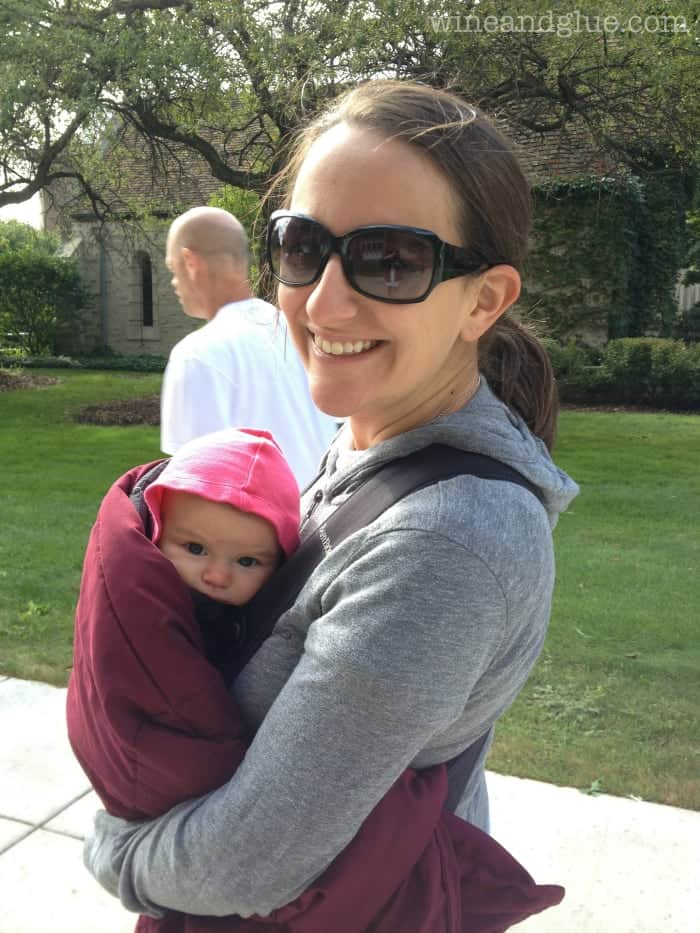 Having friends and family take time out of their very busy lives to support us. And even more than that, having them understand that it's a hard day. They'll look at me and say, "You okay?" And if I just nod, they don't ask more questions. They just let me be. They're just there for me.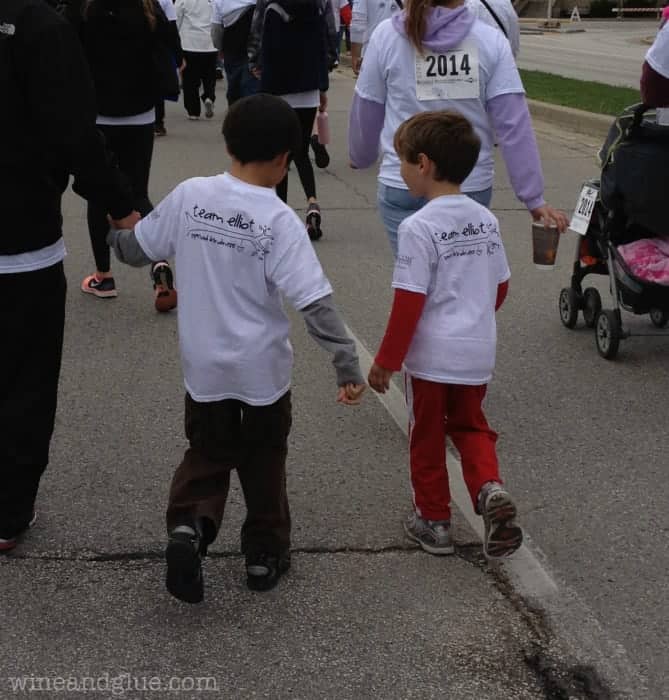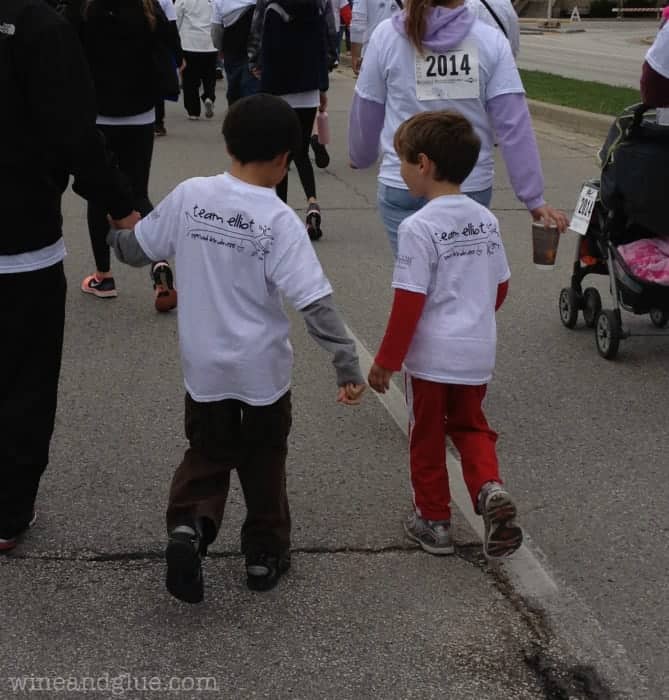 Seeing my kids and my nieces and nephews walk with Elliot's name on their backs . . . it's both agonizing and so lovely. I love seeing it. The picture above is my nephew and Gavin walking together talking about video games :)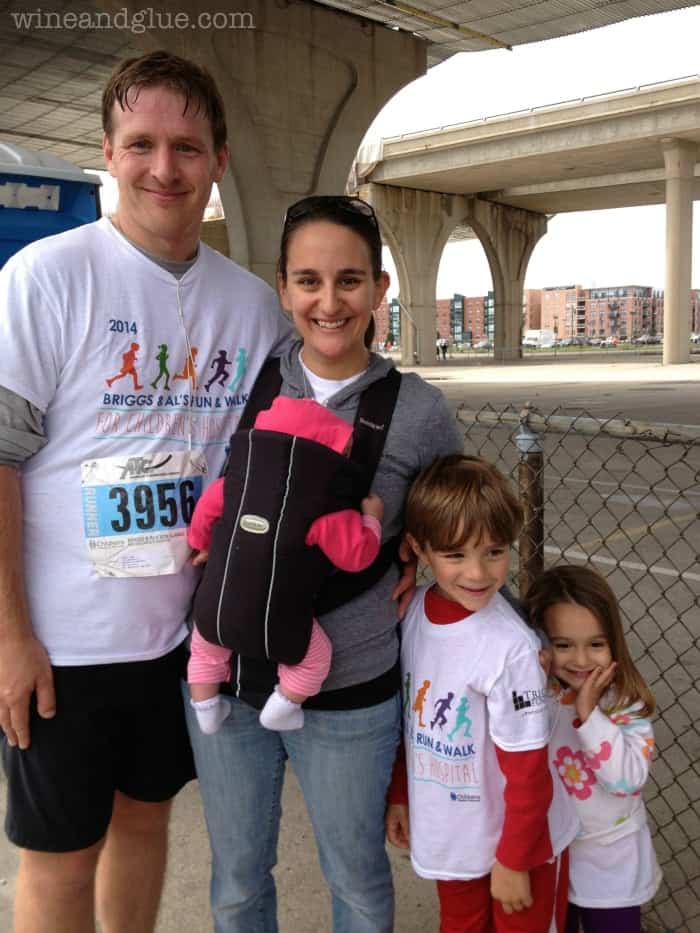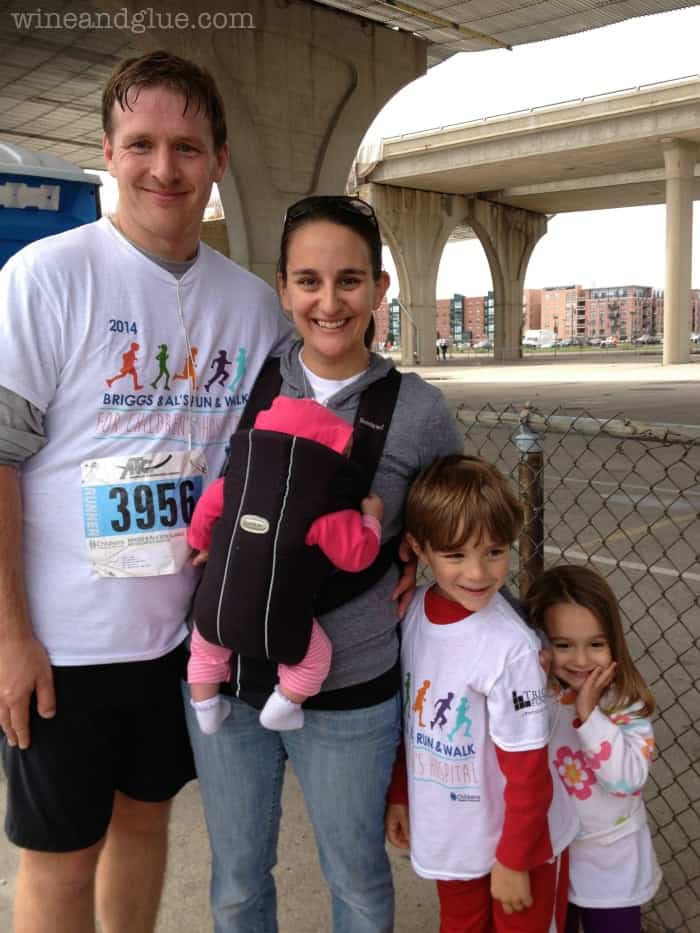 So every year after Al's Run we have the friends and family back to our house to thank them for supporting us. And this year I decided to keep things pretty simple and make some super Easy Pumpkin Spice Bars for dessert.
These literally come together in less than five minutes and then bake for 15. They are delicious straight out of the oven! So you can have a seriously yummy pumpkin treat in less than 20 minutes. Winner!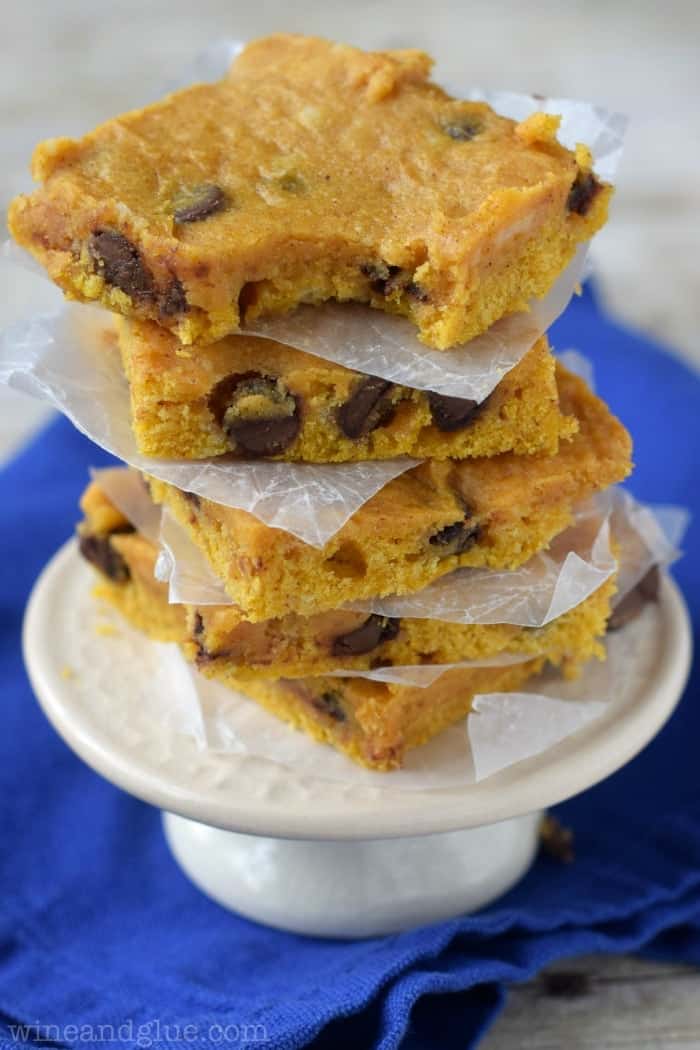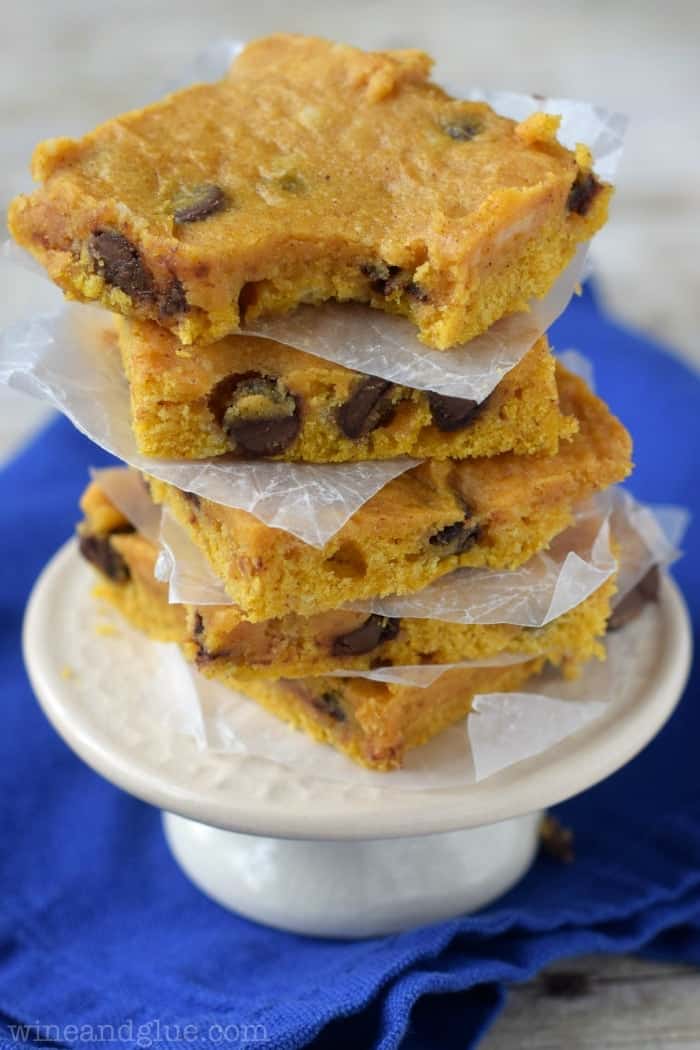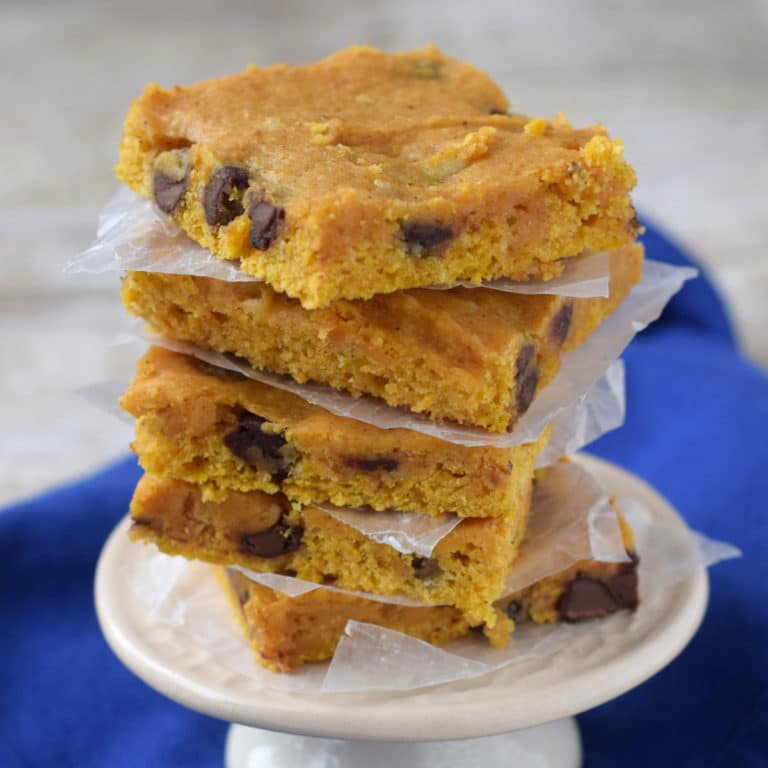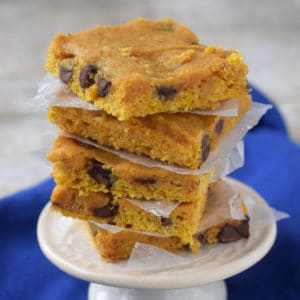 Easy Pumpkin Spice Bars
Ingredients
17.5

oz

sugar cookie mix

1

tsp

cinnamon

1/4

tsp

nutmeg

1/8

tsp

cloves

1

cup

100% pumpkin puree

4

TBSPs

butter

softened

1

tsp

vanilla

1/2

cup

chocolate chips
Instructions
Preheat your oven to 350 degrees. Grease a 9 by 13 inch pan.

In a large bowl mix together the sugar cookie mix, cinnamon, nutmeg, and cloves.

Stir in the pumpkin puree, butter, and vanilla until fully combined. Then stir in the chocolate chips.

Spread the batter into a thin, but even layer, in the pan.

Bake for 15 minutes.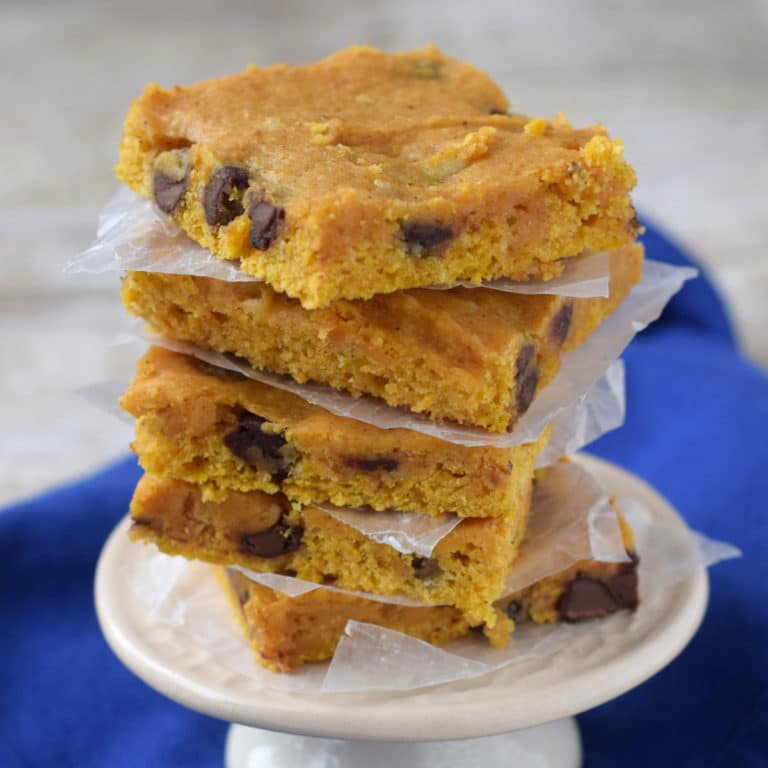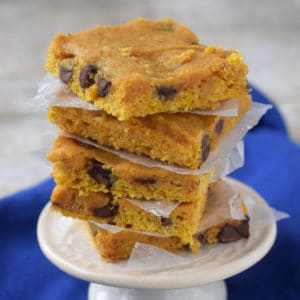 did you make this
Easy Pumpkin Spice Bars
You might also like
Pumpkin Buttercream Frosting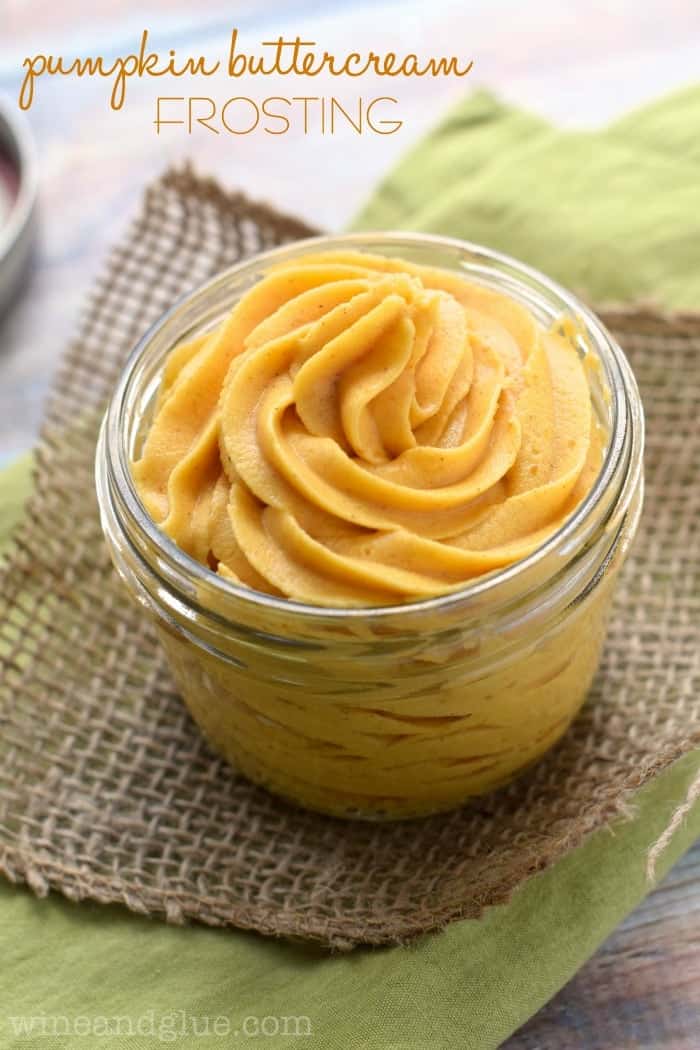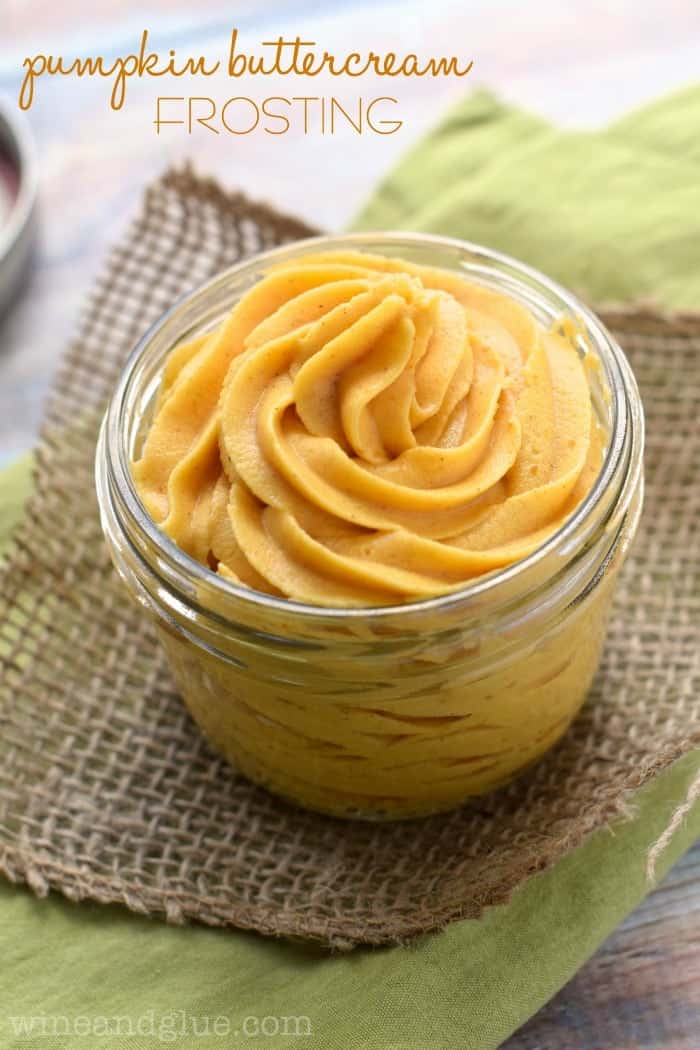 This post contains affiliate links, thank you in advance for supporting Wine & Glue.