This Gingerbread House Template Printable is exactly what you need to make a cute gingerbread house recipe. Print it off, and make gingerbread houses year after year.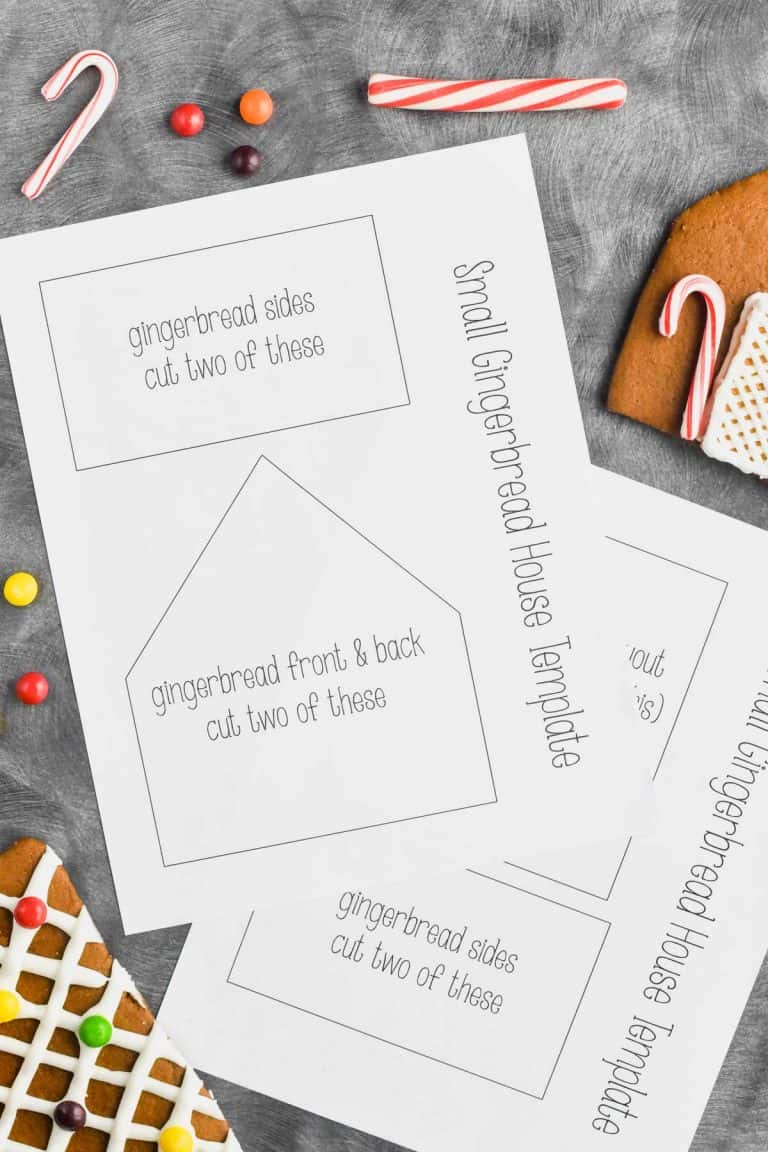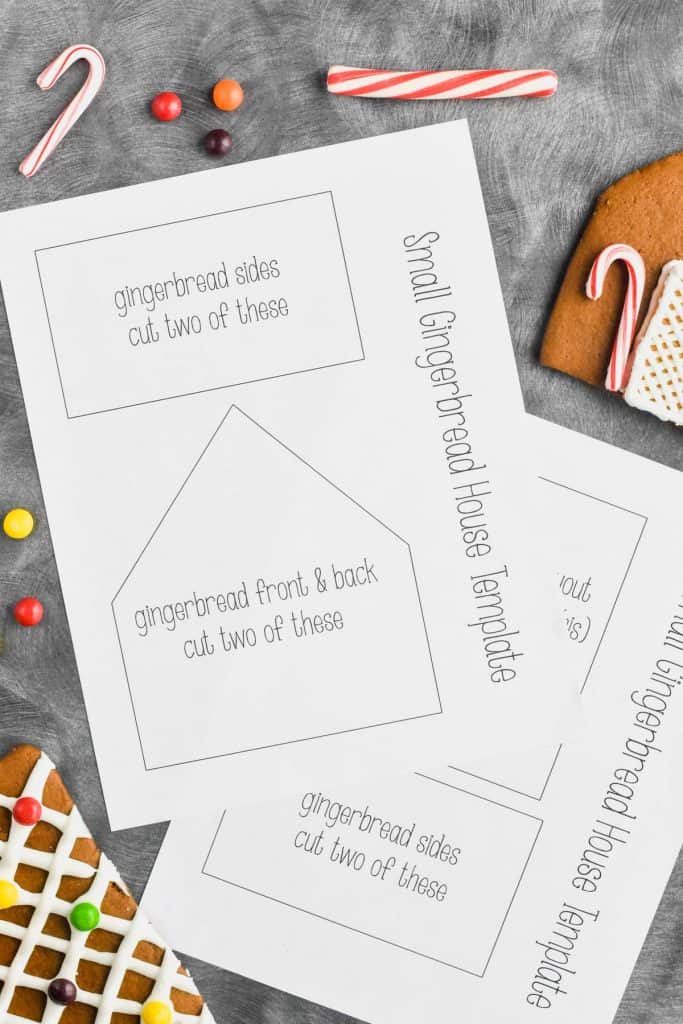 GET THE GINGERBREAD HOUSE RECIPE HERE
GET THE GINGERBREAD HOUSE ICING RECIPE HERE
HOW TO USE THIS GINGERBREAD HOUSE TEMPLATE PRINTABLE
Click here to go to the pdf of the front/back and the sides and click print.
Click here to go to the pdf of the floor and roof and click print.
Cut out all of the pieces and make your gingerbread house recipe dough.
After rolling out your dough, cut two side pieces, two front/back pieces, and two roof pieces.
The paper may stick to the dough, so you could use the template to cut out pieces of parchment paper, you could uses some flour/powdered sugar, or you could do like I did and just deal with a little pock marking on your pieces.
Use the floor piece as a guide when you build your house, or don't and just go for it!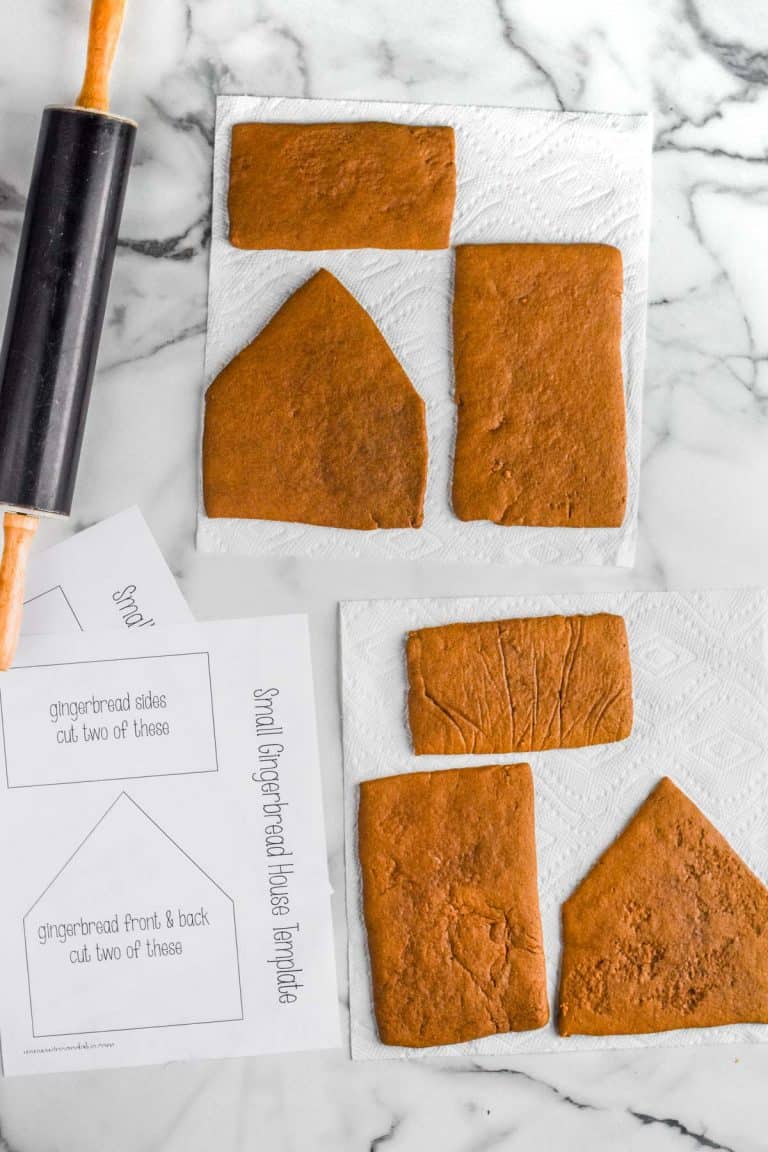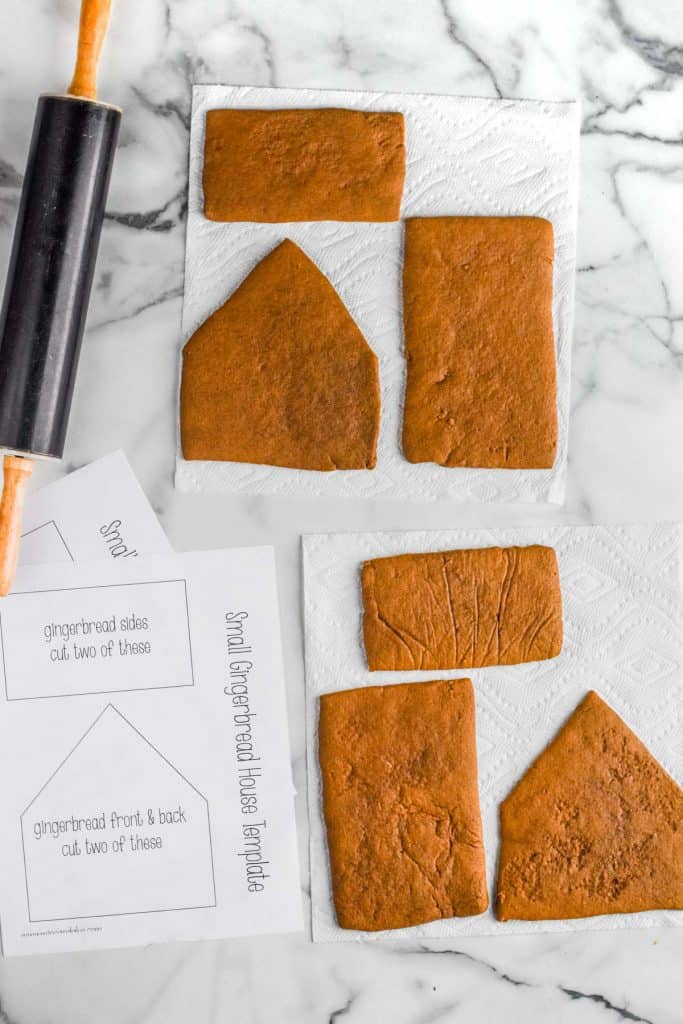 With this gingerbread house template printable you can make such a cute little gingerbread house. I like decorating mine before I put it all together.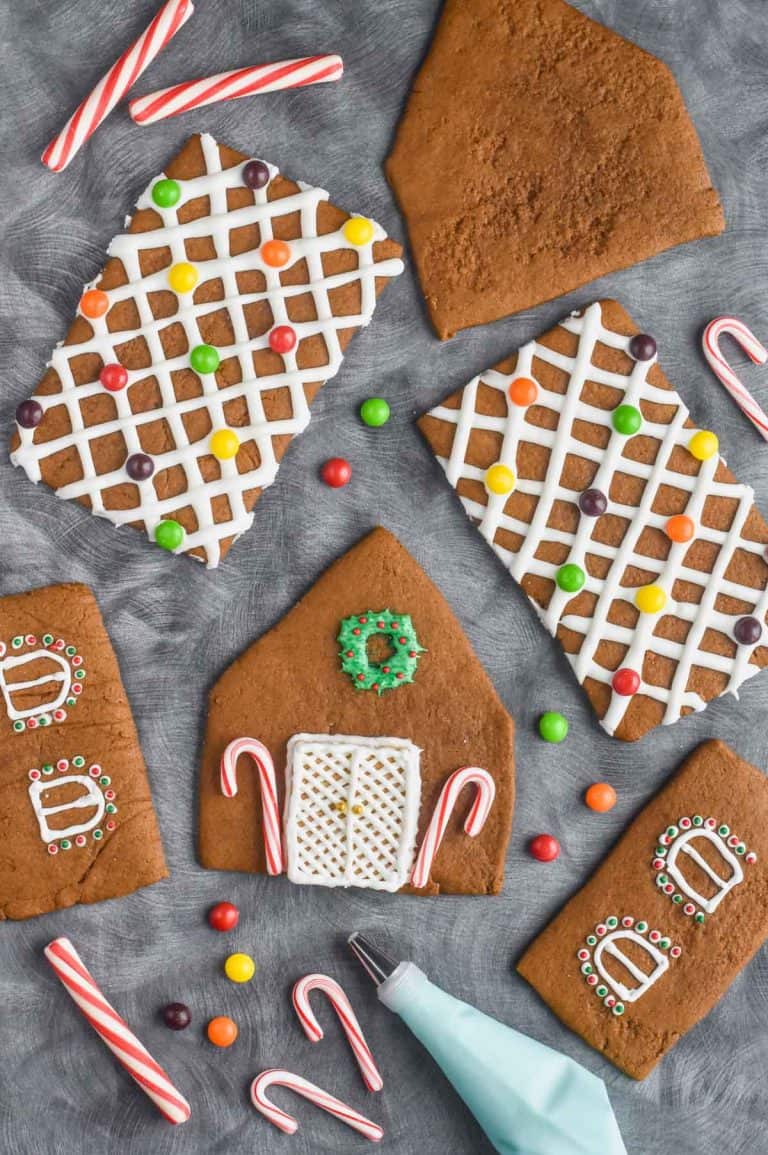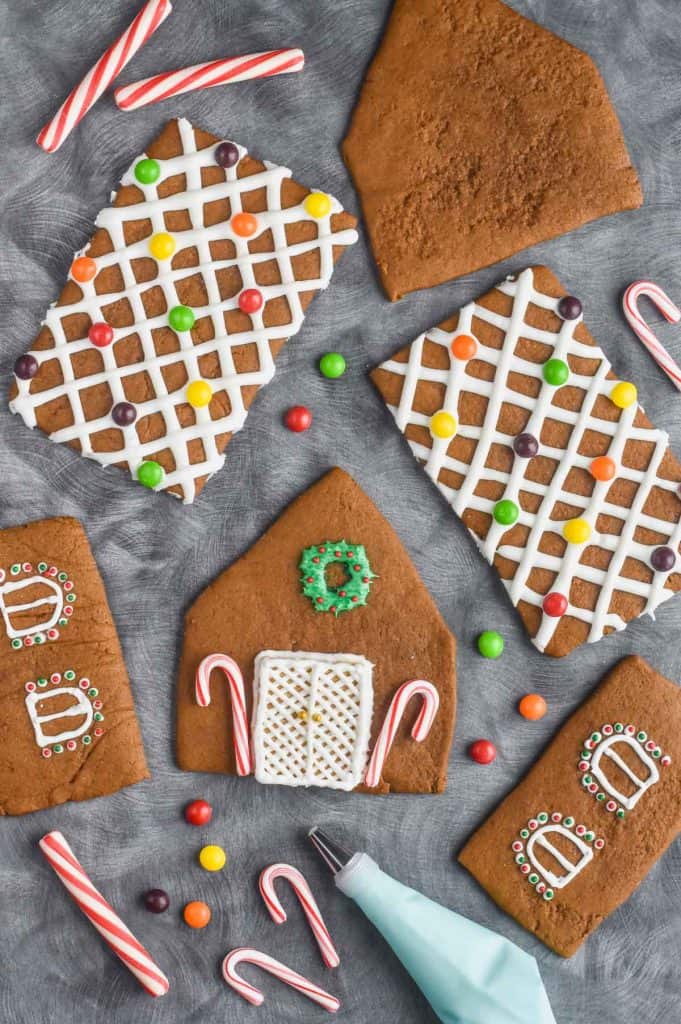 It makes it so that the gingerbread house icing doesn't drip as you do the decorations and you don't have to worry about candy sliding off. And if you are a type a control freak like me, that makes for pretty satisfying gingerbread house decorating.