This THREE ingredient Gingerbread House icing will hold everything together perfectly! So easy to make!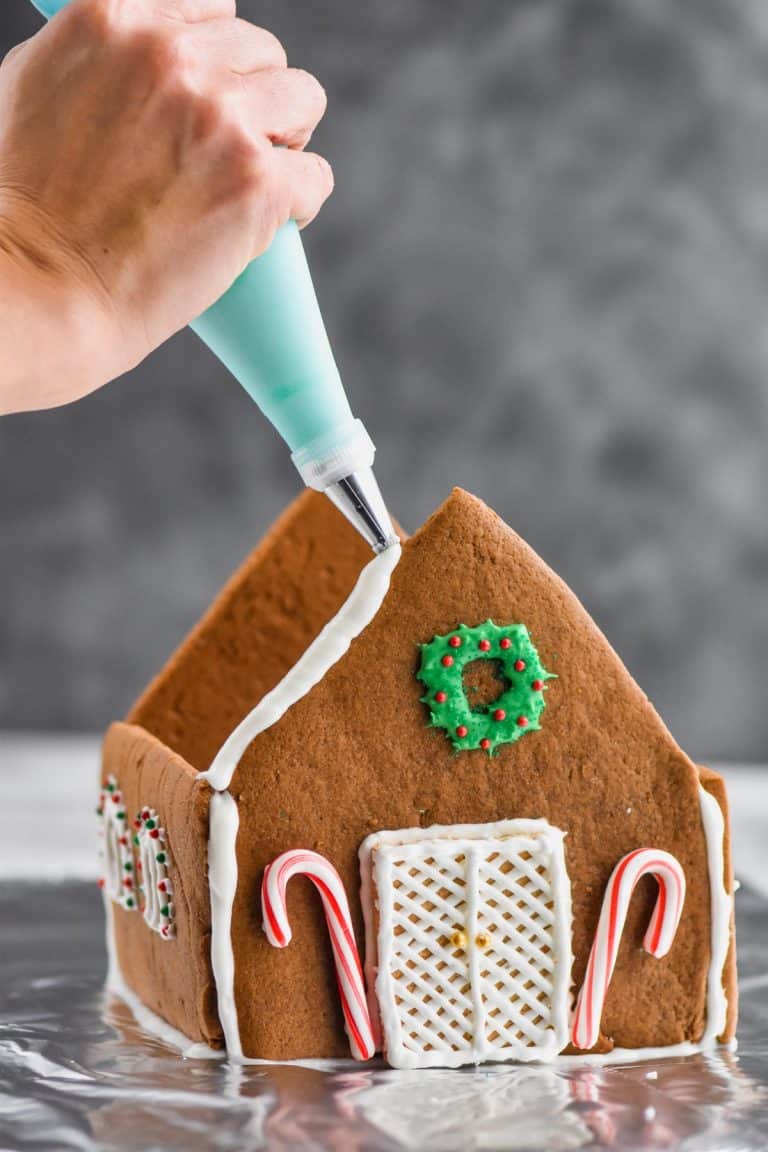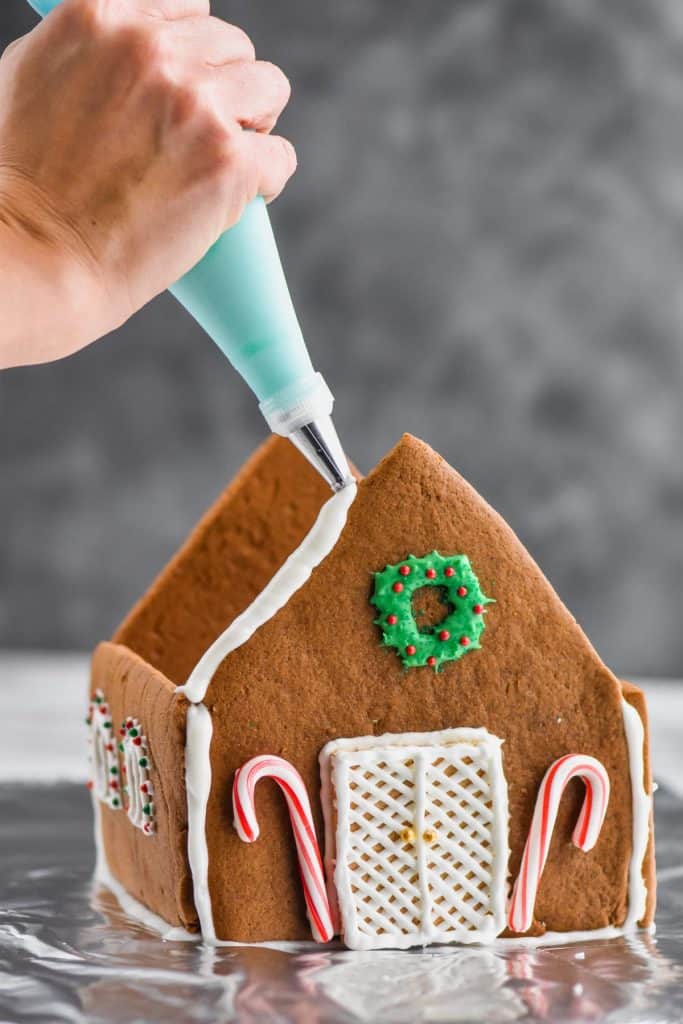 Okay! So you have your gingerbread house recipe and gingerbread house template, and now you need the best icing for gingerbread houses. You have come to the right place!
WHY I LOVE THIS GINGERBREAD HOUSE ICING
It's only three simple ingredients.
You can make a batch of this gingerbread icing fast!
It tastes delicious if you want to use it on soft gingerbread men for eating.
This gingerbread house icing dries quickly, making it perfect for construction and decoration.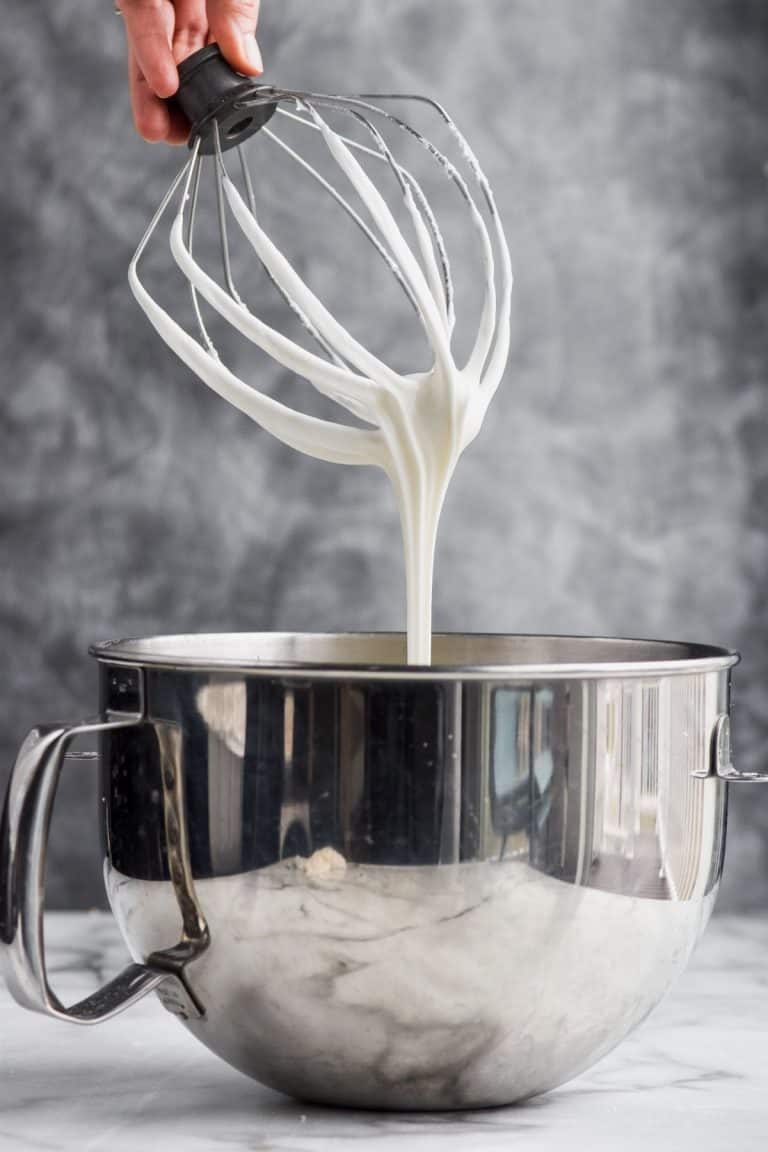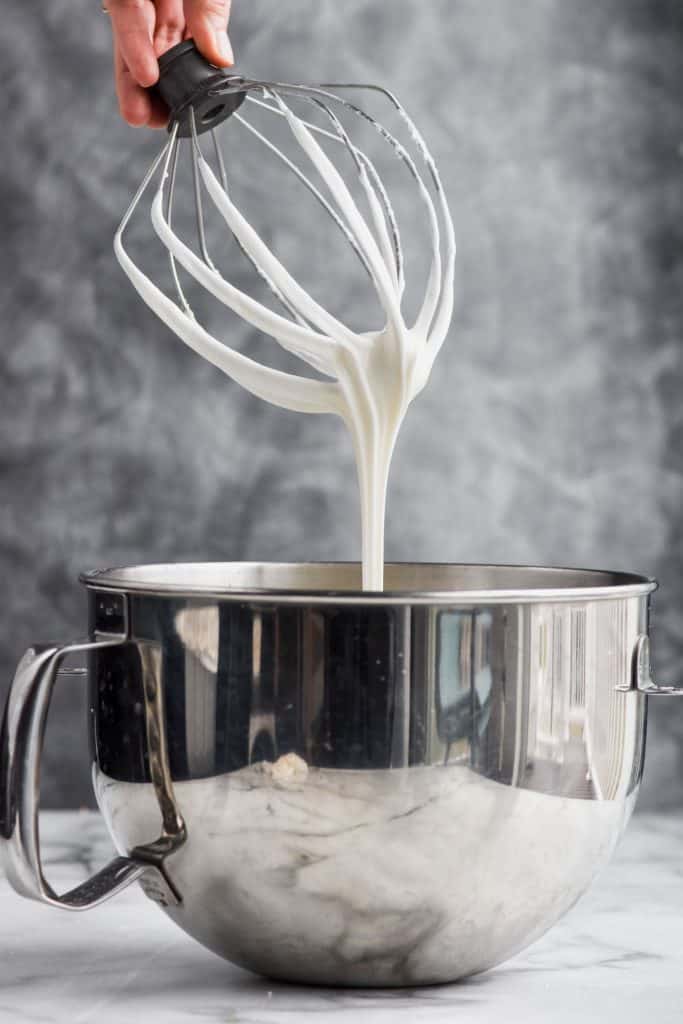 TIPS FOR USING THIS GINGERBREAD HOUSE ICING
I made a double batch when I made my little house. I liked having enough that I could really go nuts with my decorating and not worry about running out, though I still had some left over.
One of the upsides of this recipe is that it does harden pretty fast, making it perfect for construction. However, because of that you are going to want to keep the bowl covered when you aren't using it so that you don't get a crusty layer on top.
I love doing all my decorating first and then constructing so that I don't get drips. But if I'm doing this with my kids I construct and then let them decorate.
I have a really inexpensive piping kit that comes with couplers (so you can switch out tips without using a new bag of frosting), three reusable bags, and multiple different sized tips. It came in really handy while using this royal icing for gingerbread houses. You can buy it here.
It is easy to color this icing, but keep in mind that it does make it a bit more runny when you do that. It will dry just fine but it might not make as ornate details.
If the tip of your piping bag gets crusty, use a wet paper towel to clear it off. Don't run it under water because it will make your icing that is still in the bag watery.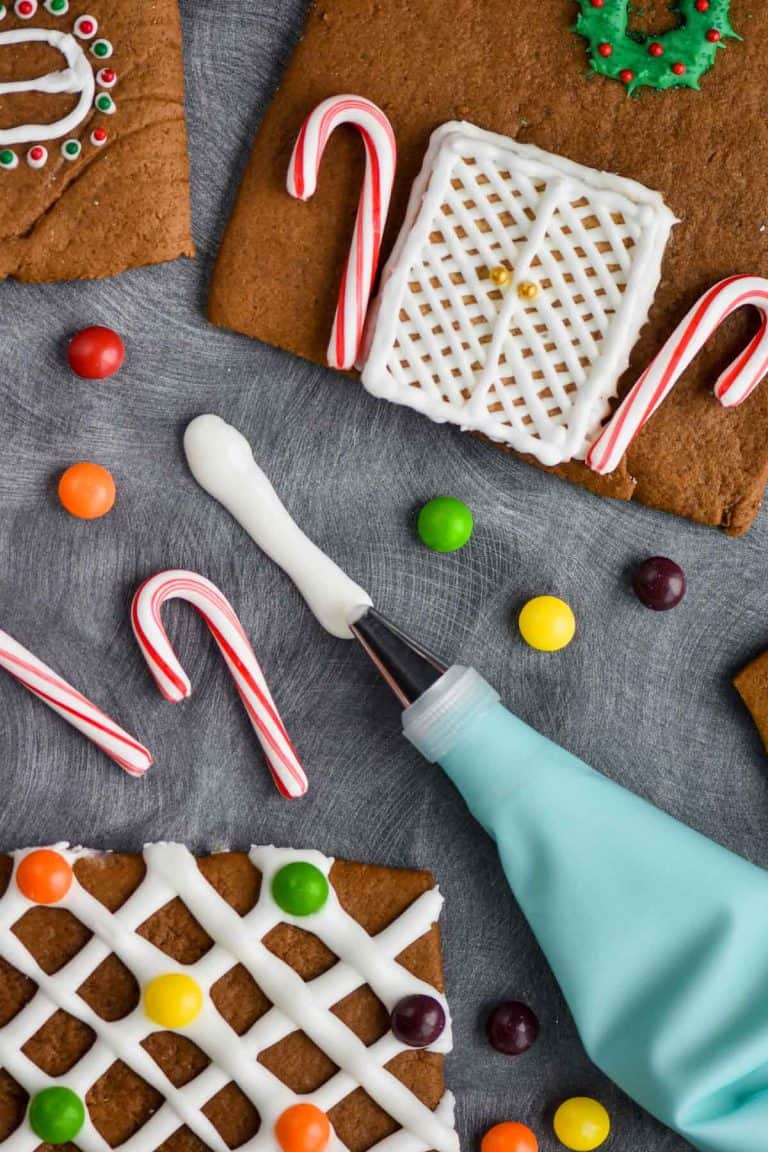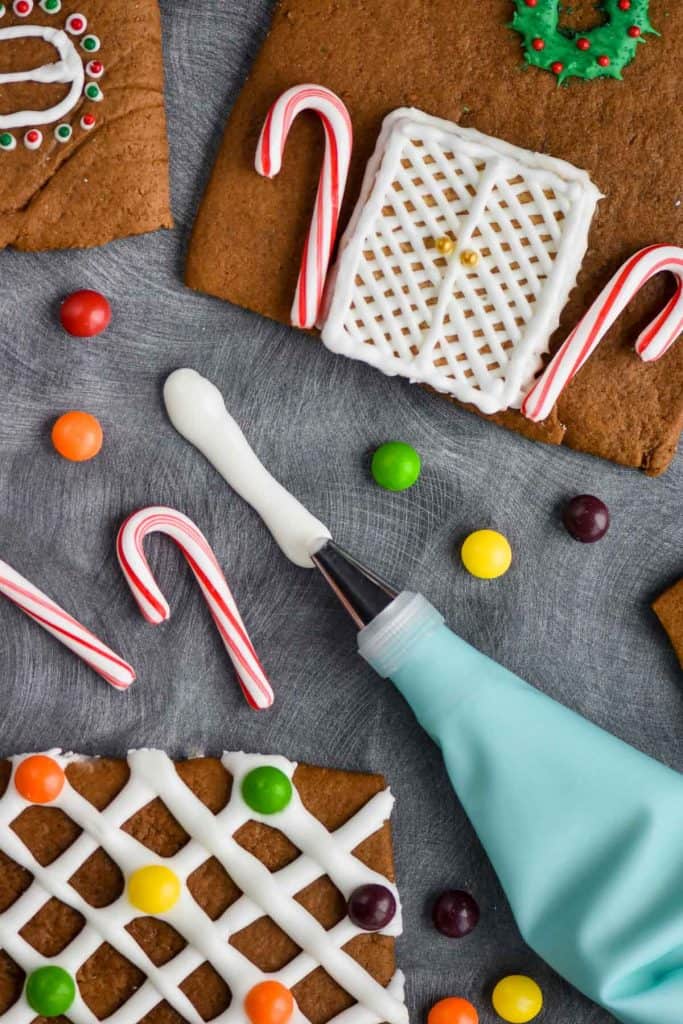 GET THE GINGERBREAD HOUSE RECIPE HERE
GET THE GINGERBREAD TEMPLATE PRINTABLE HERE
You can get all the details for making the gingerbread dough and all my tips and tricks for constructing and decorating in my gingerbread house recipe post. It's such a fun project to make around the holidays and such an easy recipe to double or triple to make multiple houses!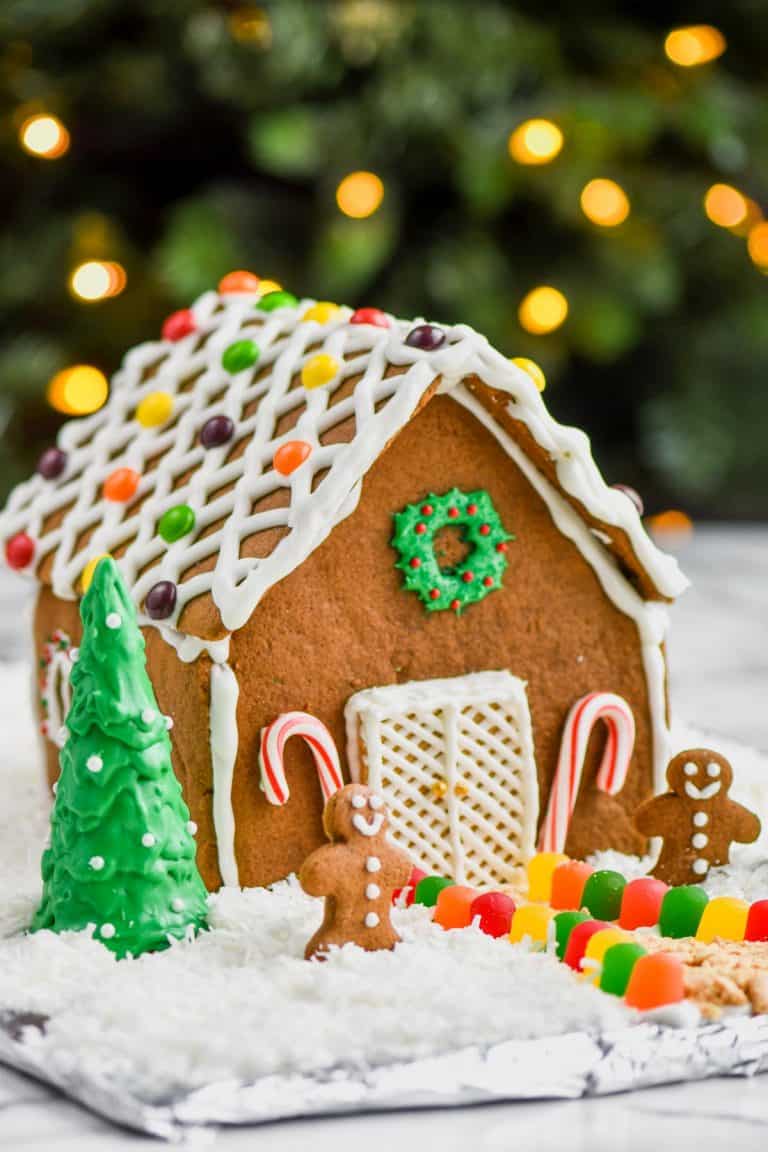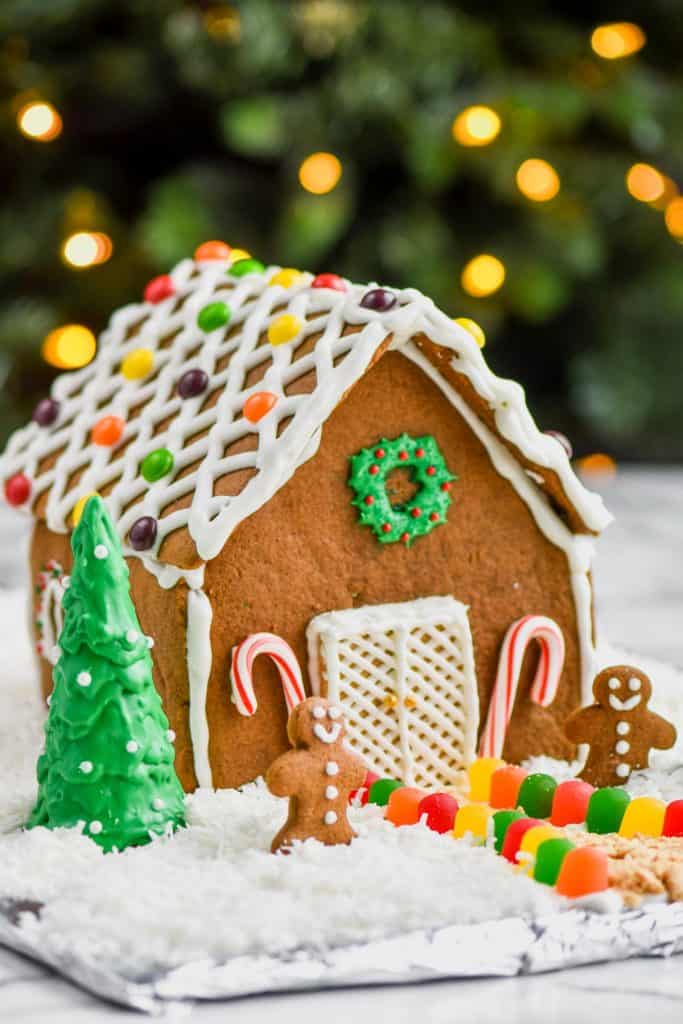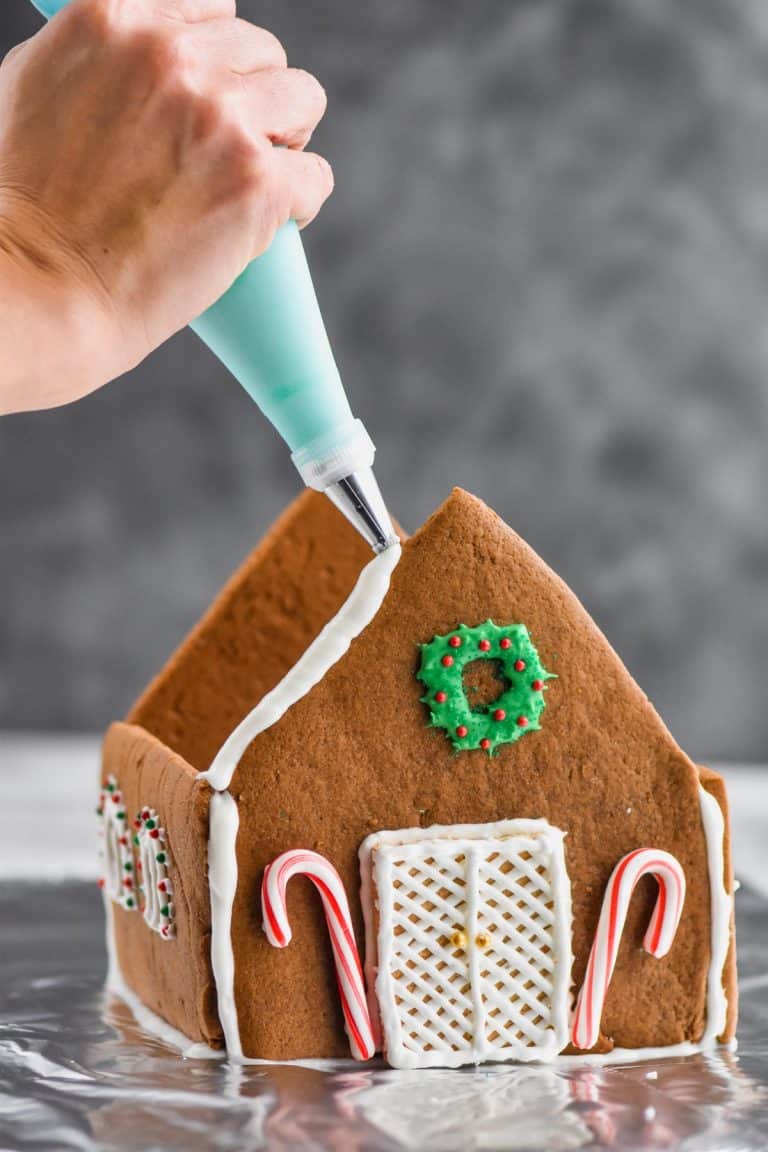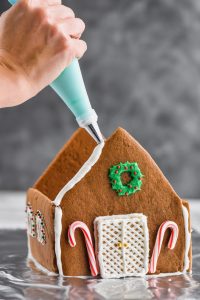 Gingerbread House Icing
Serves:
1
gingerbread house worth
(tap # to scale)
This Gingerbread House Icing is exactly what you need to make the perfect gingerbread house recipe. Grab the gingerbread house template printable make up a batch of this gingerbread icing and you will be all set to go!
Ingredients
1

pound

powdered sugar

3

pasteurized egg whites

1/2

teaspoon

cream of tartar
Instructions
In a large bowl mix the ingredients together until it forms soft peaks.

Keep covered when not using to prevent it from hardening.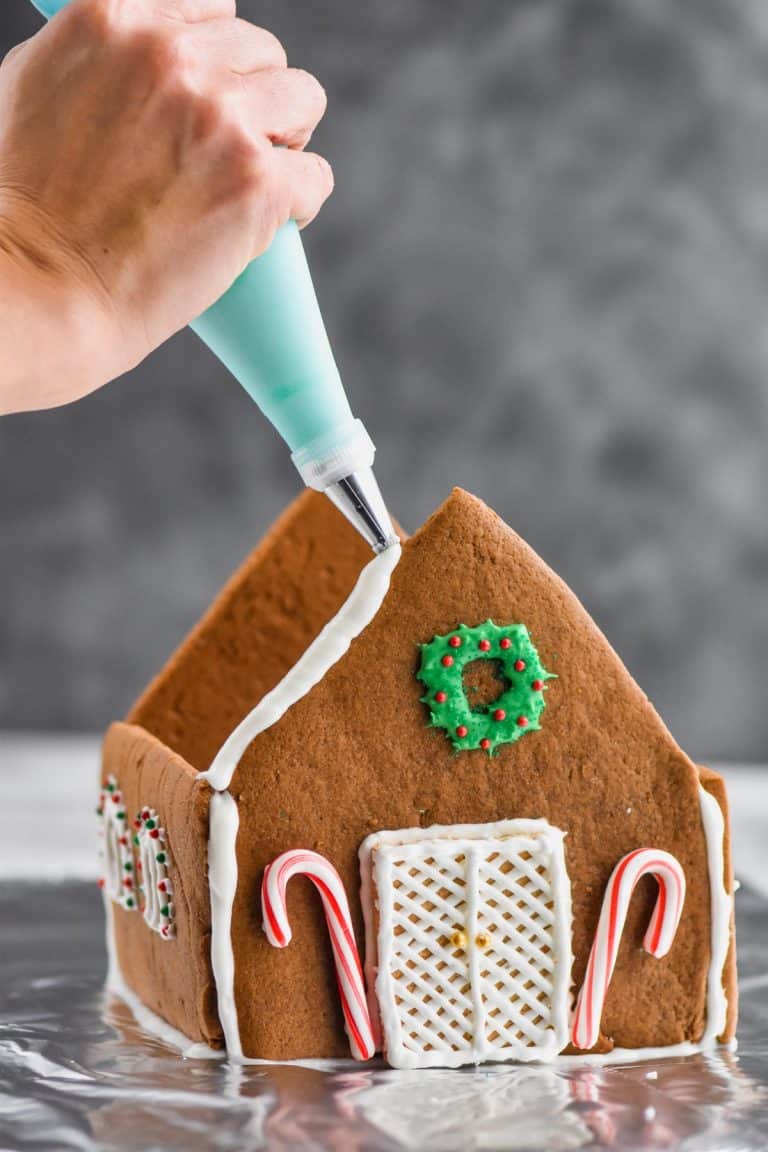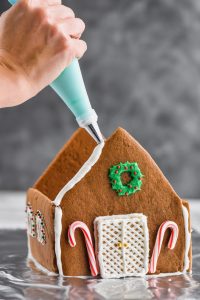 did you make this
Gingerbread House Icing