This Grapefruit Spread is like a mixture of jelly and butter. It is AMAZING and should go on everything from muffins to in cakes!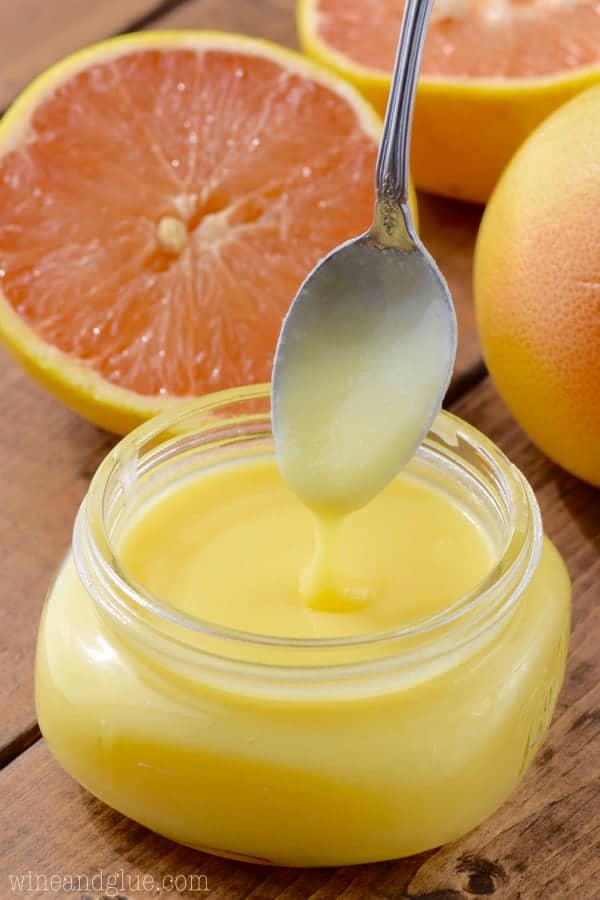 I've made a lot of stupid decisions in my life, but trying to redo my bathroom on my own while home with all the kids on spring break is probably way up there. No, I take that back. Trying to make my own faux wall paper out of contact paper and paint might top it. Or should we just lump it all together?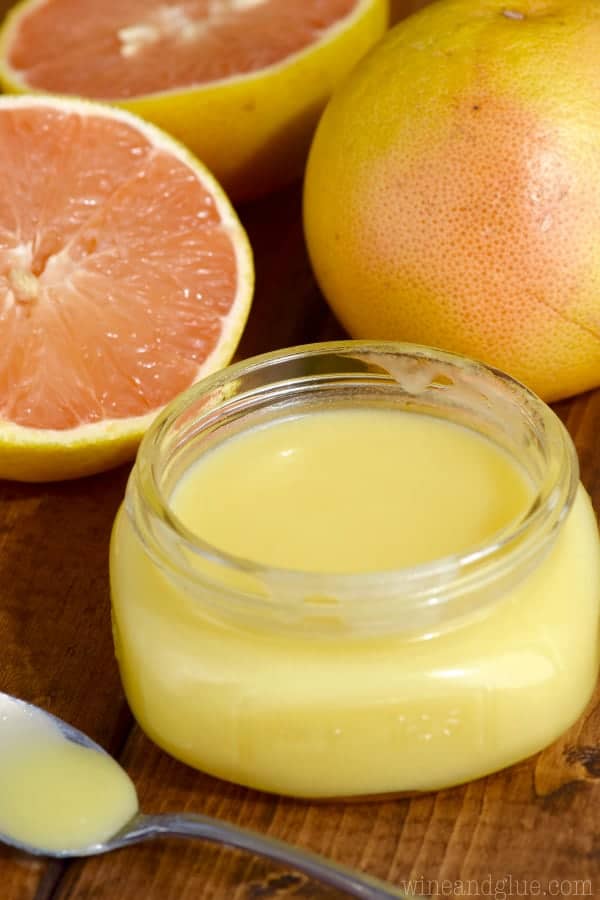 If you are wondering whether kids would prefer to go to the park/zoo/or Disney World OR be carted to the hardware store for the 800th time in a week, wonder no more. I'm pretty sure that during that last trip to look at paint chips the two year old flipped me off.
To make matters worse, though I'm not sure that's even possible at this point, spring break is over, the chauffeuring is about to begin again, and the bathroom is still not done. You guys, we still have wires sticking out of the wall and a floor lamp in there. If I wasn't too horrified by it I'd show you a picture of the current state.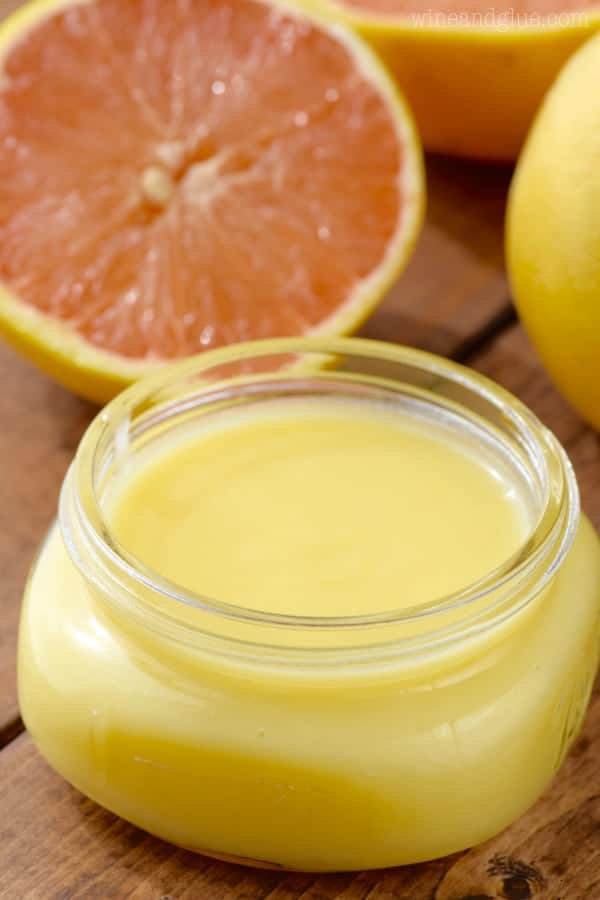 When it's all over if it looks okay maybe I will do a blog post about it.
And by blog post, what I really mean is a cautionary tale.
Far simpler than paint by number diy wallpaper deamon from hell home improvement projects is this Grapefruit Spread!
Hooray!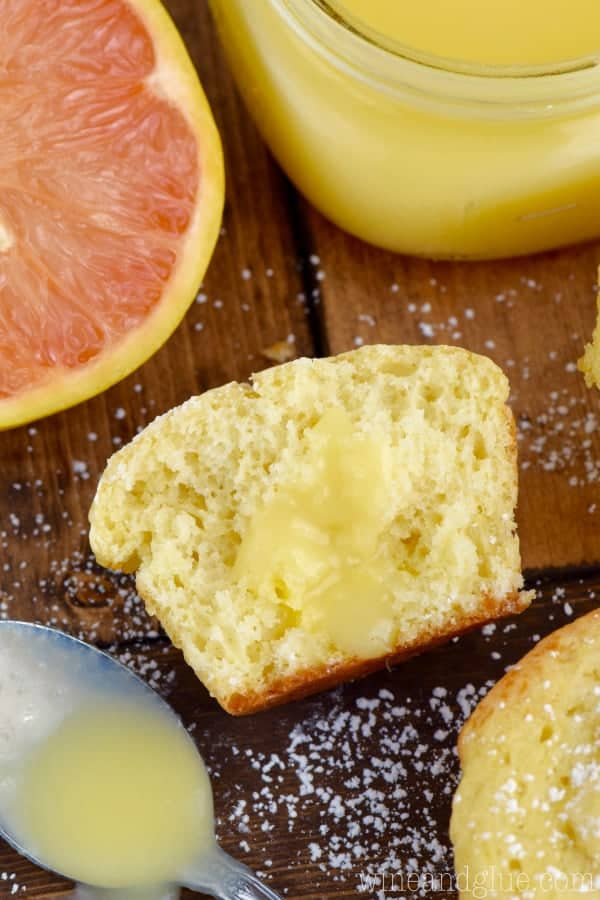 Okay, you are going to read the recipe and you are going to say, "Grapefruit Spread? This is curd and she knows it. Who is she trying to fool??" And you, my friends, you would be right. This is in fact Grapefruit Curd. The slightly less tart cousin of Lemon Curd. Made exactly the same way and totally delicious.
But the issue was that I didn't really think the vast majority would look at the words Grapefruit Curd and know what that meant, so it became Grapefruit Spread. And if you are one of those people who don't know what a citrus curd is, think of it like jelly and butter coming together and making sweet sweet love and giving you this. You can bake it into something, which I totally did and will share with you later, or you can just lather it on some muffins or bread.
And if you close your eyes tight enough all you will see is grapefruit splendor and not images of DIY hell fire spinning in your brain.
This recipe was just barely adapted from my super talented friend, Trish.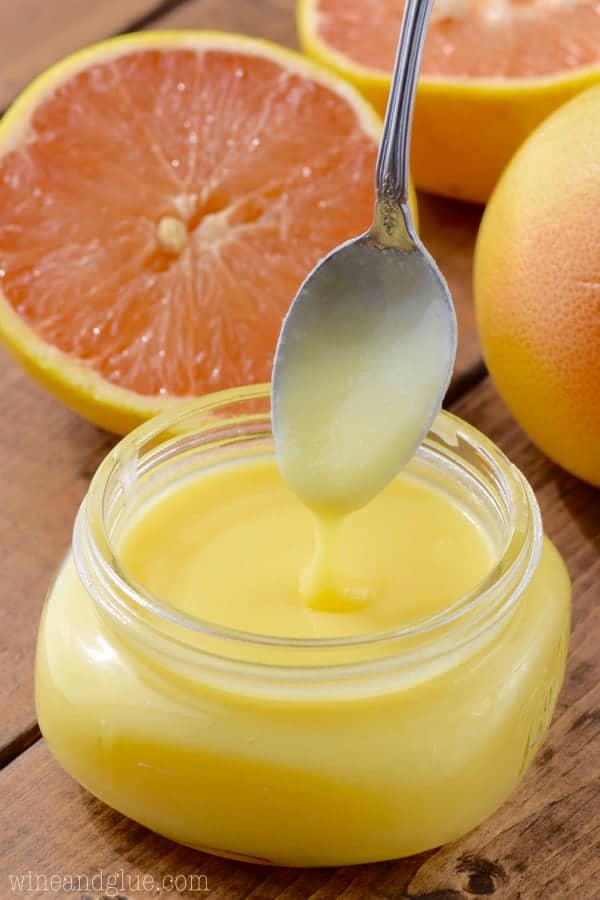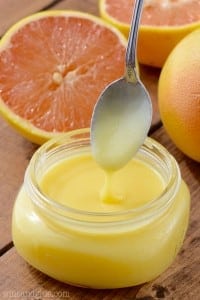 Grapefruit Spread
Ingredients
1 1/2

cups

sugar

3

eggs

1

egg yolk

1

cup

fresh grapefruit juice

approximately two grapefruits

2

tsps

grapefruit zest

8

TBSPs

unsalted butter

melted and cooled
Instructions
Whisk together the sugar, three eggs, and egg yolk in a medium sized microwave proof bowl. Then whisk in the grapefruit juice and zest. Finally whisk in the butter.

Microwave at 50% power for about a minute. Stir, and put back in the microwave for another minute. Stir again and continue microwaving for one minute intervals until when you dip a spoon in, it forms a thick layer on the back of the spoon.

Strain it through a mesh metal strainer to remove the zest and refrigerate to cool. It will thicken up more as it cools. Store in the refrigerator for up to two weeks.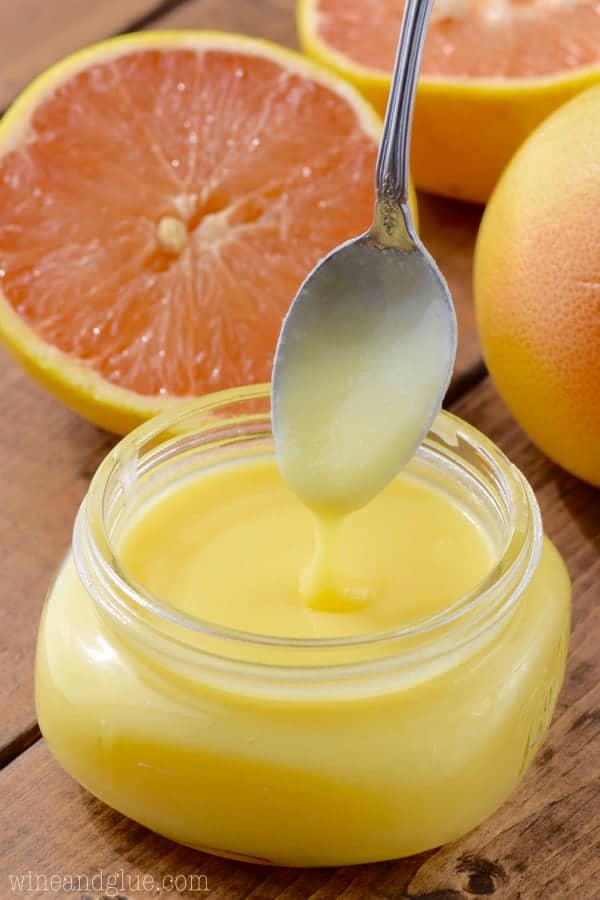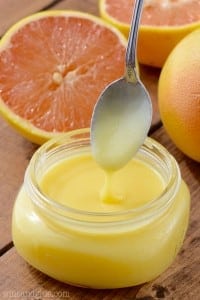 did you make this
Grapefruit Spread