This Grapefruit Curd is like a mixture of jelly and butter. It is amazing and should go on everything from muffins to in cakes!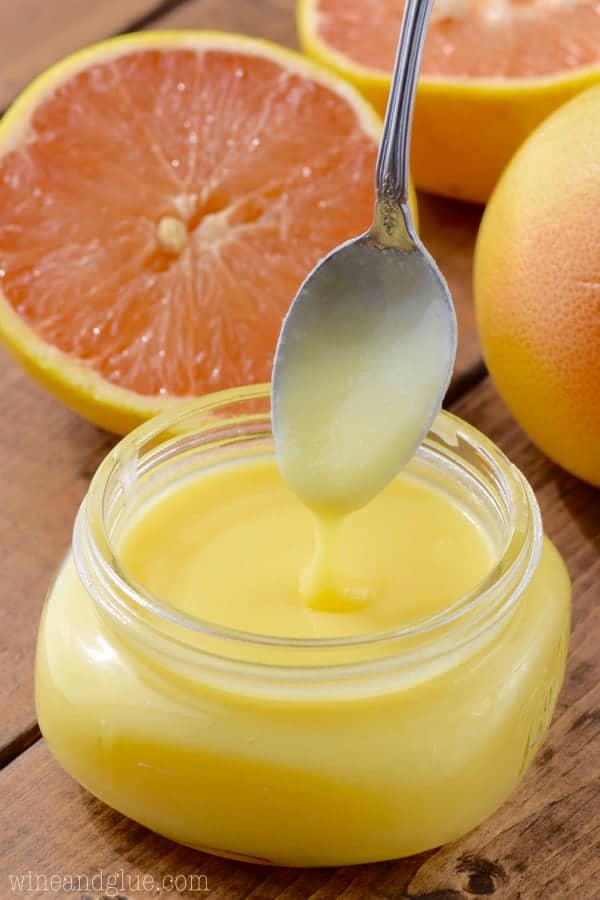 Making spreads out of citrus fruit is so easy and delicious. It takes just a few minutes in the microwave and then you can use the spread in so many different recipes or just use it on toast. If you like this recipe, you will love my Lemon Curd.
How to Make Grapefruit Curd
This is a brief overview of how to make this delicious recipe. For the full recipe with all of the measurements, see the recipe card in the bottom of the post.
Combine the sugar and eggs. Whisk them together until just smooth.
Whisk in the grapefruit juice and zest. See my tips below for juicing and zesting a grapefruit.
Whisk in the melted butter. Be sure that the butter is cooled before whisking it in so that the heat from the butter doesn't begin cooking the eggs.
Microwave it all. You will want to do this intervals, stirring vigorously in between.
Strain it. It is key to strain any curd recipe. This will keep it smooth and will strain out the zest.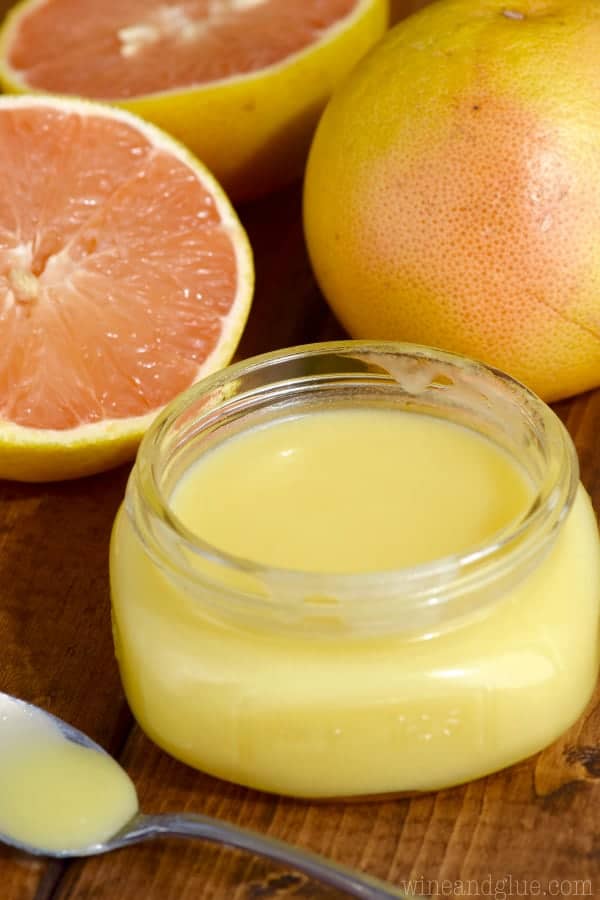 Juicing and Zesting Grapefruit
A key to this recipe is juicing and zesting fresh grapefruit.
A tip for juicing: Before juicing any citrus fruit it helps to microwave it for 10 seconds. Alternatively, you can roll the fruit between your palm and a countertop. Either method will result in getting more juice out of it.
A tip for zesting: You want to make sure you use a good zester (see my recommendation below). Zest just the outer layer of the fruit, moving to a different part of the fruit before you hit the white rind.
TOP PICK
Zester
This is the perfect simple tool for when you need to add some zest to a recipe.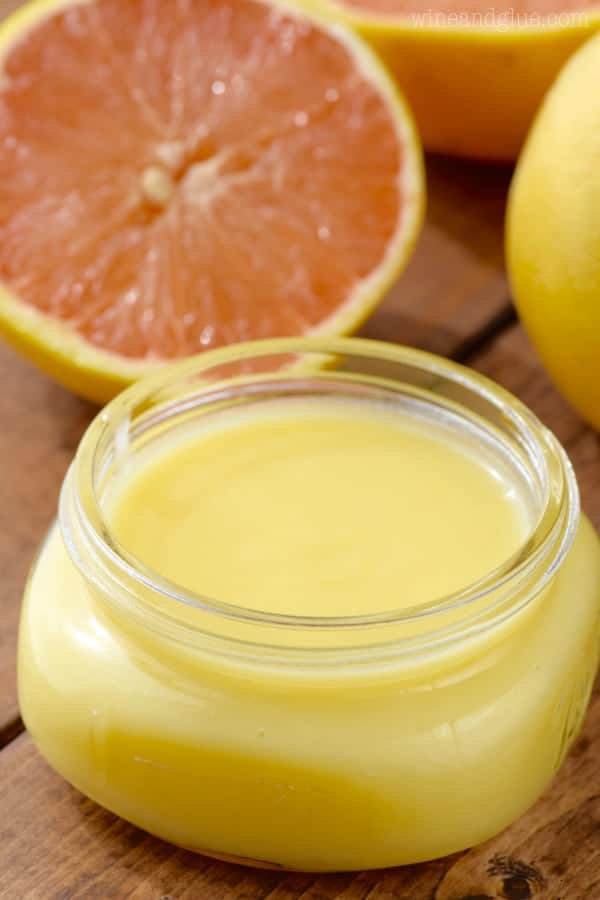 How to Use Grapefruit Curd
This is amazing just spread over a warm piece of toast. You could add a spoonful to a smoothie for a deliciously sweet citrus burst. Or you could use it to make these amazing Grapefruit Muffins.
Grapefruit Muffins
These Grapefruit Muffins are an out of the box flavor but absolutely amazing. So moist! Perfect for breakfast or a snack for the kids!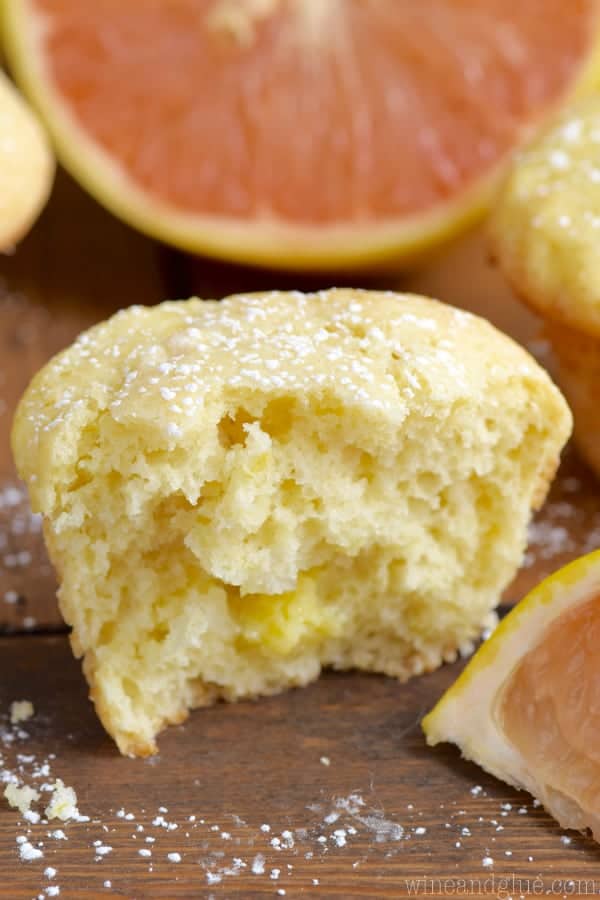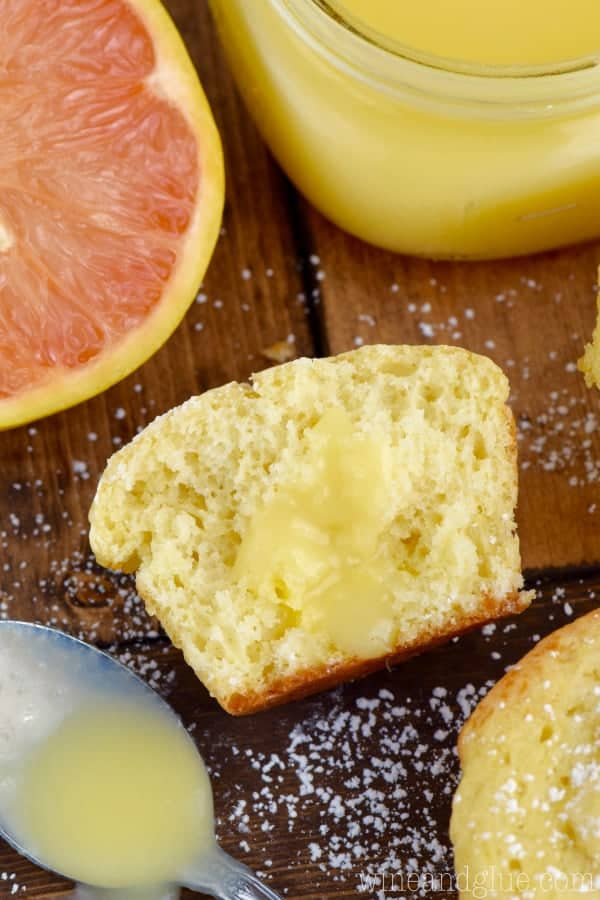 If you make this Grapefruit Curd or any of my other recipes, please leave me a comment and let me know what you think!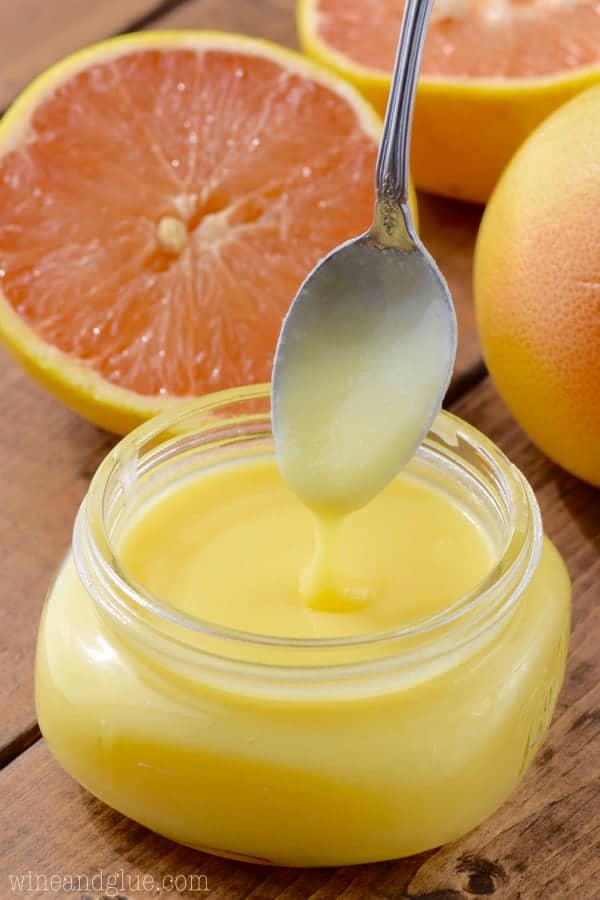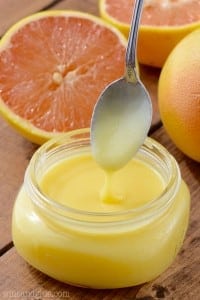 Grapefruit Curd
This Grapefruit Curd is like a mixture of jelly and butter. It is amazing and should go on everything from muffins to in cakes!
Ingredients
1 1/2

cups

sugar

3

eggs

1

egg yolk

1

cup

fresh grapefruit juice

approximately two grapefruits

2

teaspoons

grapefruit zest

8

tablespoons

unsalted butter

melted and cooled
Instructions
Whisk together the sugar, three eggs, and egg yolk in a medium sized microwave proof bowl. Then whisk in the grapefruit juice and zest. Finally whisk in the butter.

Microwave at 50% power for about a minute. Stir, and put back in the microwave for another minute. Stir again and continue microwaving for one minute intervals until when you dip a spoon in, it forms a thick layer on the back of the spoon.

Strain it through a mesh metal strainer to remove the zest and refrigerate to cool. It will thicken up more as it cools. Store in the refrigerator for up to two weeks.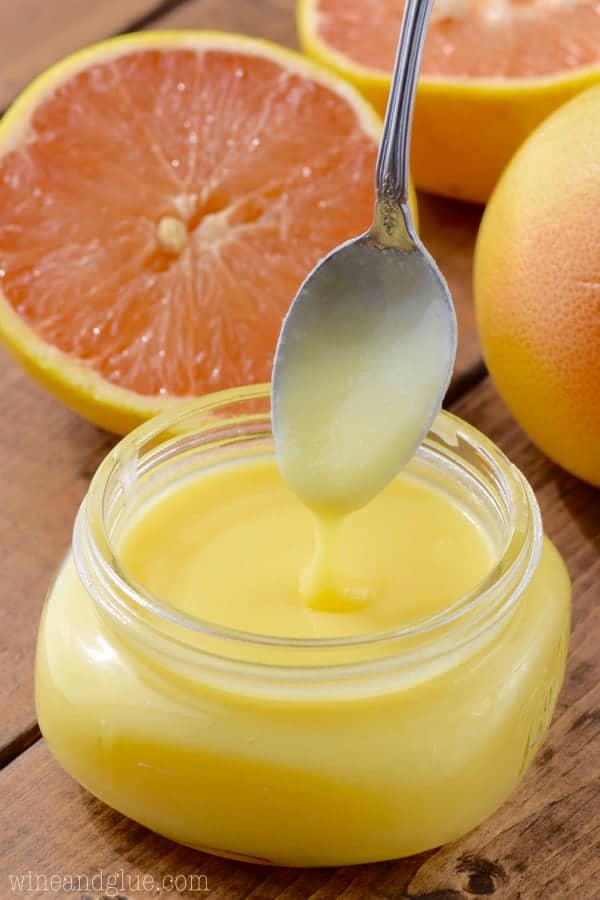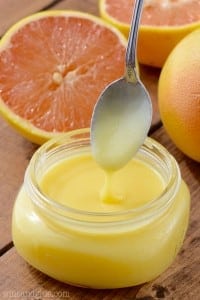 did you make this
Grapefruit Curd