These Grapefruit Muffins are an out of the box flavor but ABSOLUTELY amazing. So moist! Perfect for breakfast or a snack for the kids!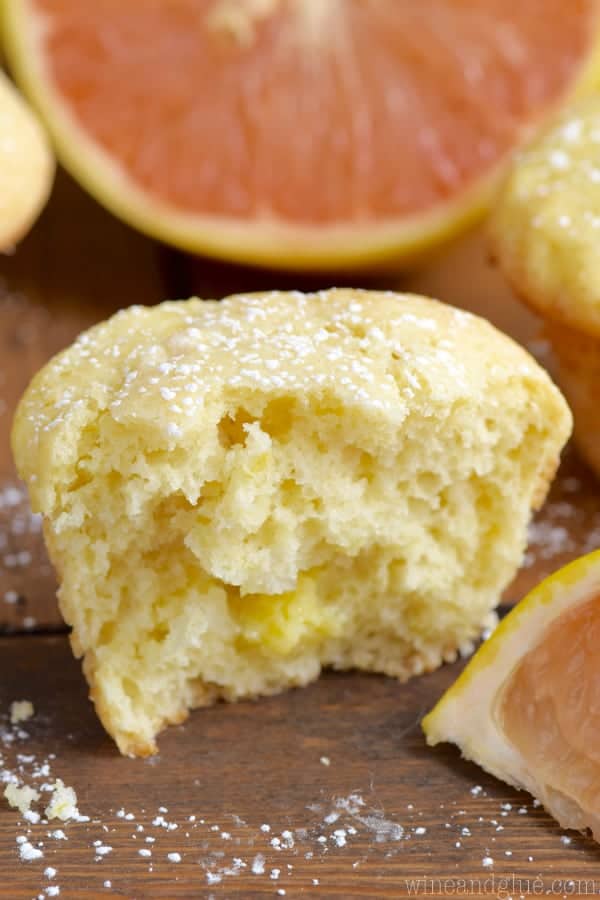 You guys, we've reached that point with Piper where her preferred method of communication is screaming at us. And by us, I mean me. And by screaming, I mean SCREAMING.
Guys. I seriously can't deal. She's the third kid I've transitioned from adorable chubby cheeked baby into blood curdling screaming toddler with and I just can't. Grab your forks, put 'em in, because MAMA'S DONE.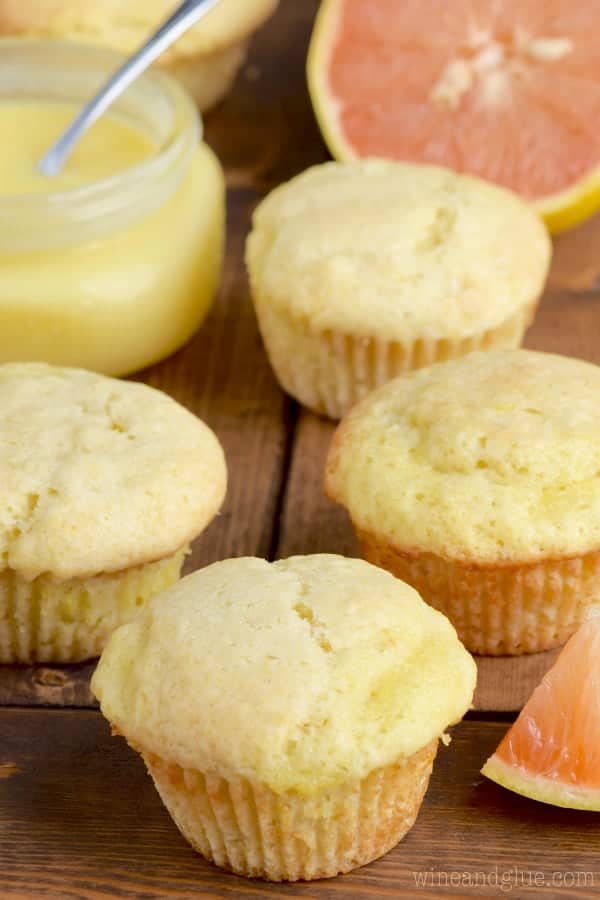 You'd think that at this point in the game I would know what to do to MAKE THE SCREAMING STOP (do you see what it's done to me?? Now I'M SCREAMING AT YOU!!), but I really have no clue. If I'm being 100% honest . . . it's all the fault of the big kids. They take a toy, she screams at them, they give it back. They take a book, she screams at them, they give it back. They shut their doors in her face because they are sick of the screaming . . . she screams louder. Do you see?? It's all them!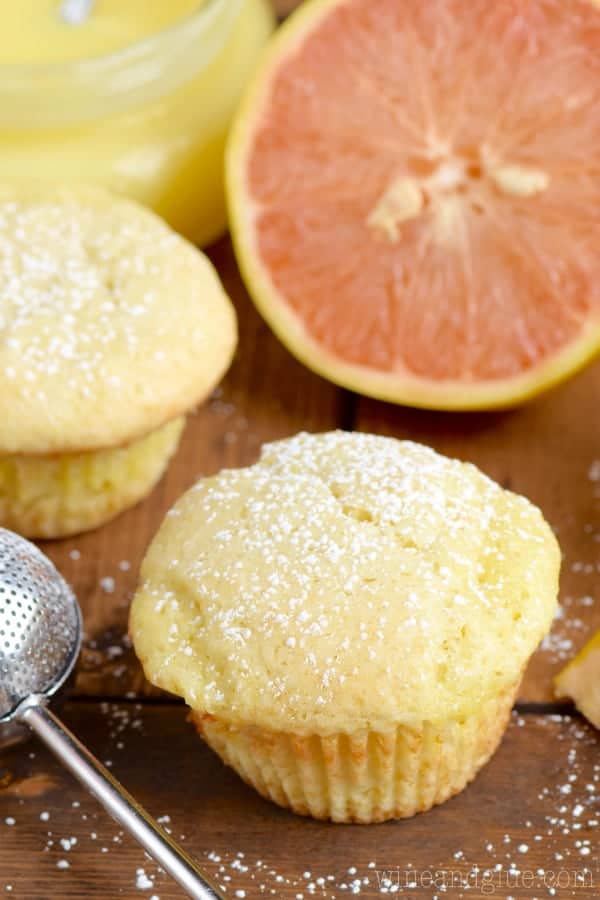 In all seriousness, I totally have empathy for Piper. I'm sure it is so frustrating to feel like no one in your life understands you or what you want. I totally remember going through this with Quinn. And I know that in a few months this will all be a distant memory.
And if I'm being really honest, the thought of moving on from this wretched stage actually makes me a little sad, because I'm never going to go through it again. You guys? How do you do this to me? How do you talk me out of my maternal anger and resentment?
Okay, I will enjoy the last of the howler monkey phase and in all the moments I don't enjoy it, I will eat these muffins and drink wine. WINE.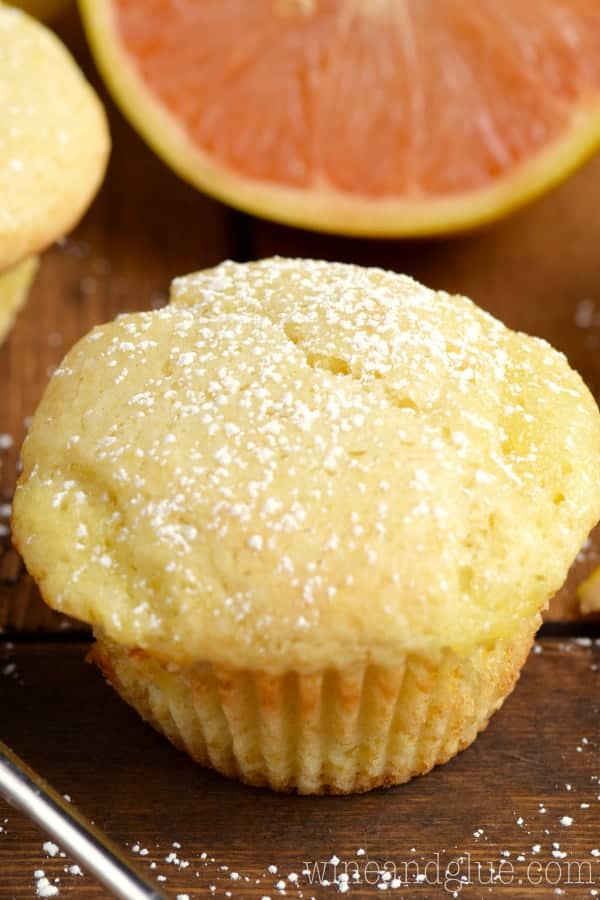 These muffins are seriously amazing. My kids kind of flipped out over them and ate two batches of them before I could blink. They are moist, and they have the best little drop of Grapefruit Spread in them. If you are skeptical of a Grapefruit Muffin, just think of a lemon poppyseed muffin. It's like that, but BETTER!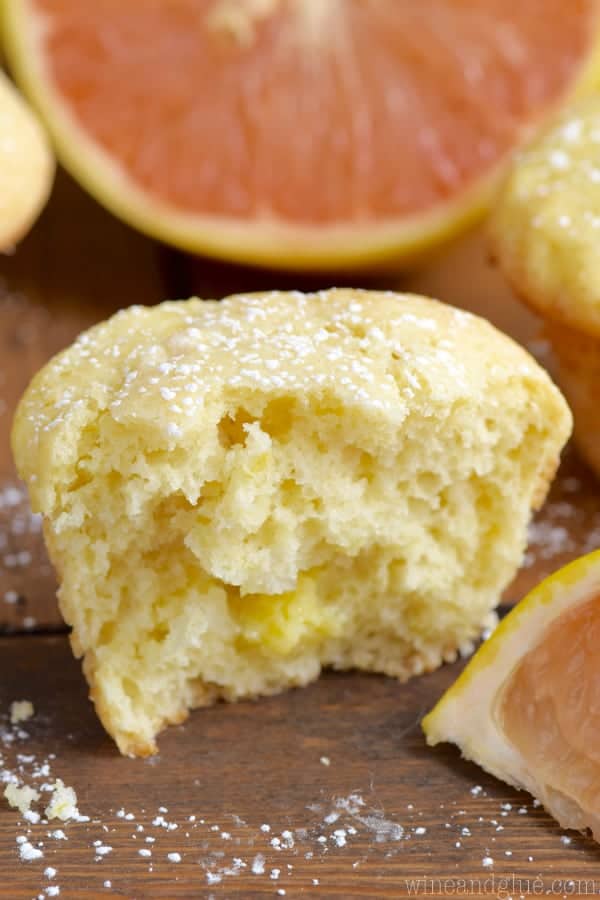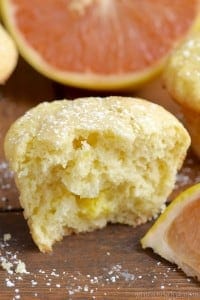 Grapefruit Muffins
Ingredients
2 1/2

cups

all-purpose flour

1 3/4

tsps

baking powder

1/4

tsp

baking soda

1

tsp

salt

1

cup

sugar

2

large eggs

room temperature

1 1/2

tsps

grapefruit zest plus 1/4 cup grapefruit juice

1/4

cup

whole milk

room temperature

8

TBSPs

unsalted butter

melted and cooled

1/4

cup

Grapefruit Spread
Instructions
Preheat your oven to 350 degrees. Line a 12 cup muffin tin with cupcake liners or

parchment baking cups

.

In a large bowl whisk together the flour, baking powder, baking soda, and salt. Set aside.

In a medium bowl wish together the sugar, eggs, zest, juice, and milk. Whisk in the butter.

Gently fold the wet ingredients into the dry ingredients until just combined.

Fill each muffin cup with two tablespoons of muffin batter. Then add two teaspoons of

Grapefruit Spread

and top with another tablespoon of batter. Evenly distribute any left over batter amongst the muffin cups.

Bake for 20 minutes or until the edges appear golden brown.

Allow to cool and top with powdered sugar. Store in an airtight container for up to a week.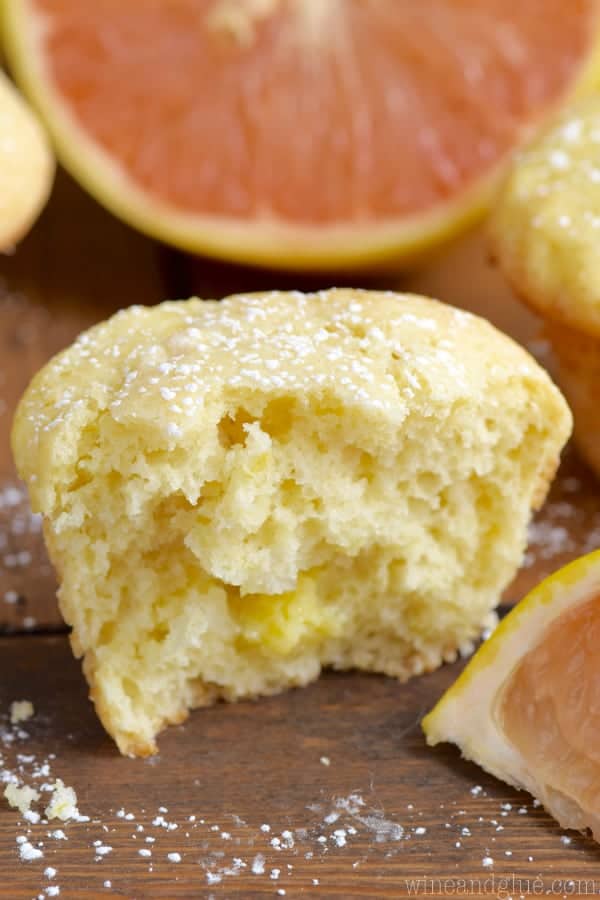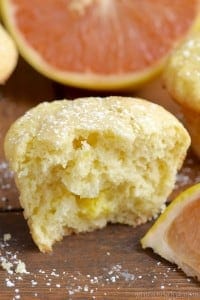 did you make this
Grapefruit Muffins
You might also like:
One Bowl Chocolate Chip Muffins

This post contains affiliate links, if you click on them and then make a purchase, I make a small amount of money at no additional cost to you. Thank you in advance for supporting Wine & Glue.