Homemade Cookie Butter! Now you can make all the great Cookie Butter recipes even if you can't find it!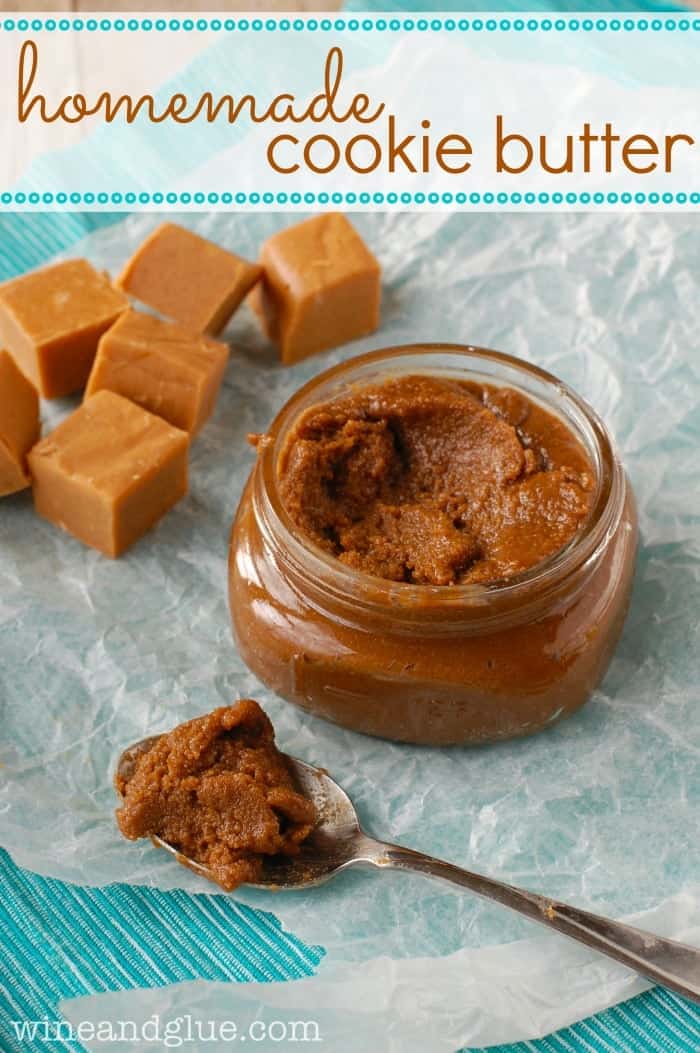 What is Cookie Butter?
Every time I post a recipe using this beloved, delicious, ridiculously good jar of amazing, I get this question. At least once, very often more than once.
What is Cookie Butter? Where can I get it? Why haven't you entered a 12 step program yet?
Okay, maybe not that last one.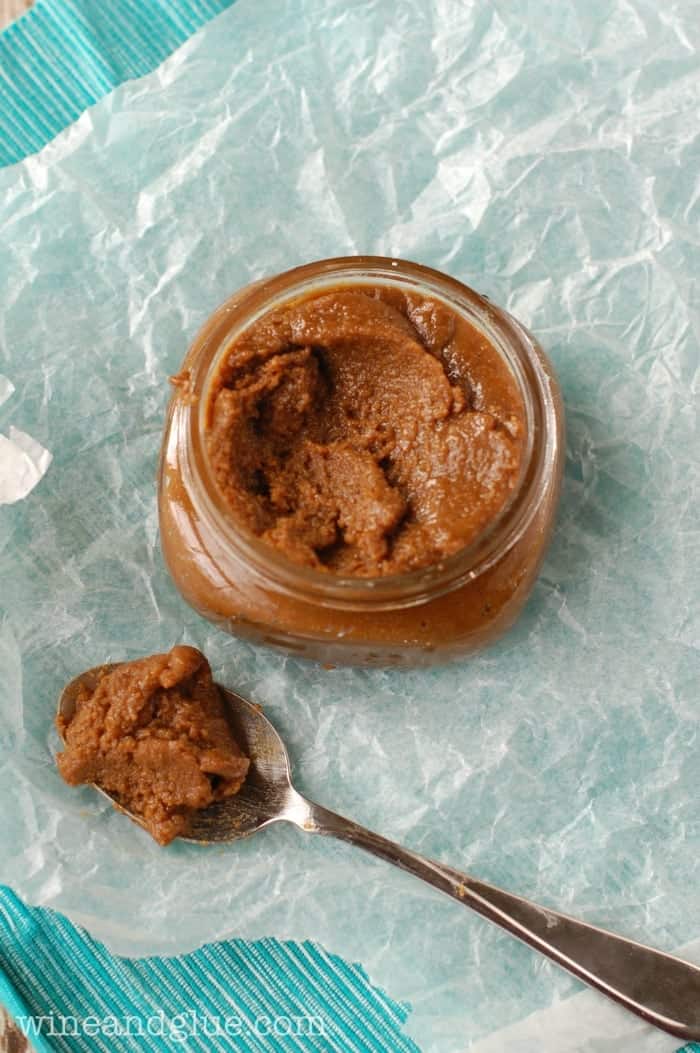 Here's what I always tell people. Think about peanut butter. Now take out the peanuts, and put delicious ginger snapish type cookies in it's place. There. Cookie Butter!
You can find it at Trader Joe's labeled Cookie Butter. You can find it at WalMart, Target, Walgreens, and anywhere that has a decent international section of food (like say World Market) as Biscoff Spread. I should note that I haven't actually used the Biscoff Spread before, but I hear that it is pretty much the same deal as Cookie Butter.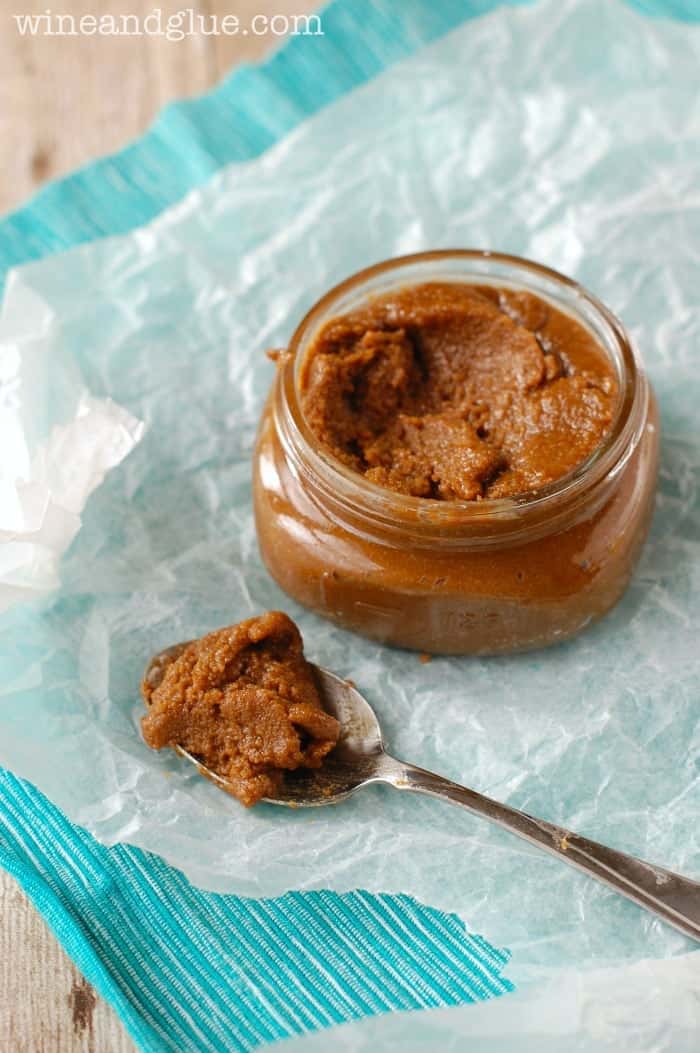 On my most recent recipe using Cookie Butter, I had a reader from Canada ask if there was anyway that she could make it at home. I thought about two of my favorite dessert bloggers, Ashton and Dorothy and their recipes using home made butters made from cookies, (here and here) . . . and I decided to give it a whirl!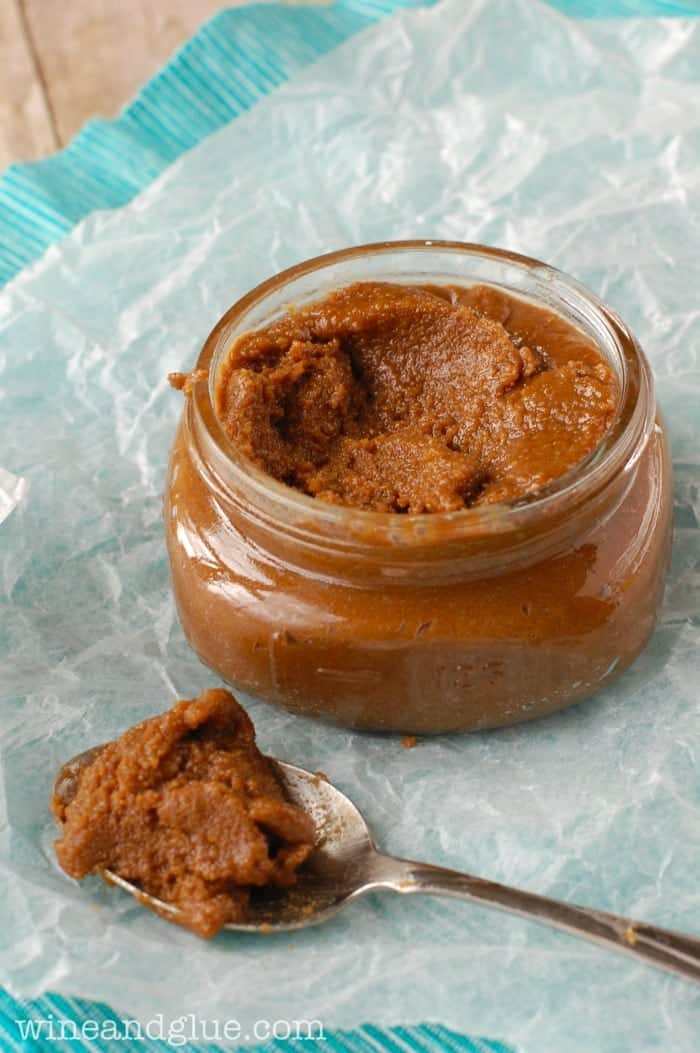 A couple things about this Homemade Cookie Butter.
1. The consistency does not even come close to the original. Like night and day different. I could sit and eat the store bought stuff with a spoon (and I have), but this, while very tasty is a little too grainy for that. As Ashton mentions in her recipe, letting it sit overnight helps that, but it's not going to change it completely.
2. I used ginger snaps that are very much like biscuits. Very hard and dry little cookies. I was going for a cookie that is similar to the Biscoff cookies that you get on Delta flights, the ones that Biscoff Spread is made from. (The reason I used Ginger Snaps and not Biscoff Cookies is because I figured if you can find those, you can find the spread.)  So if you were to make this with a homemade ginger snap, the results could be very very different. You want a very dry cookie.
3. Though grainy on it it's own, the flavor is right! I made a batch of my Cookie Butter Butterscotch Fudge with this (pictured below), and it tasted almost exactly like the original, and the grainy texture of the Homemade Cookie Butter wasn't an issue at all.
4. This makes a decent sized batch! Like enough to fill two of the containers you see below. So make one for yourself, and one for a friend to give as a holiday gift. Then give them a load of Cookie Butter recipes to try and let them fall in love with you. :)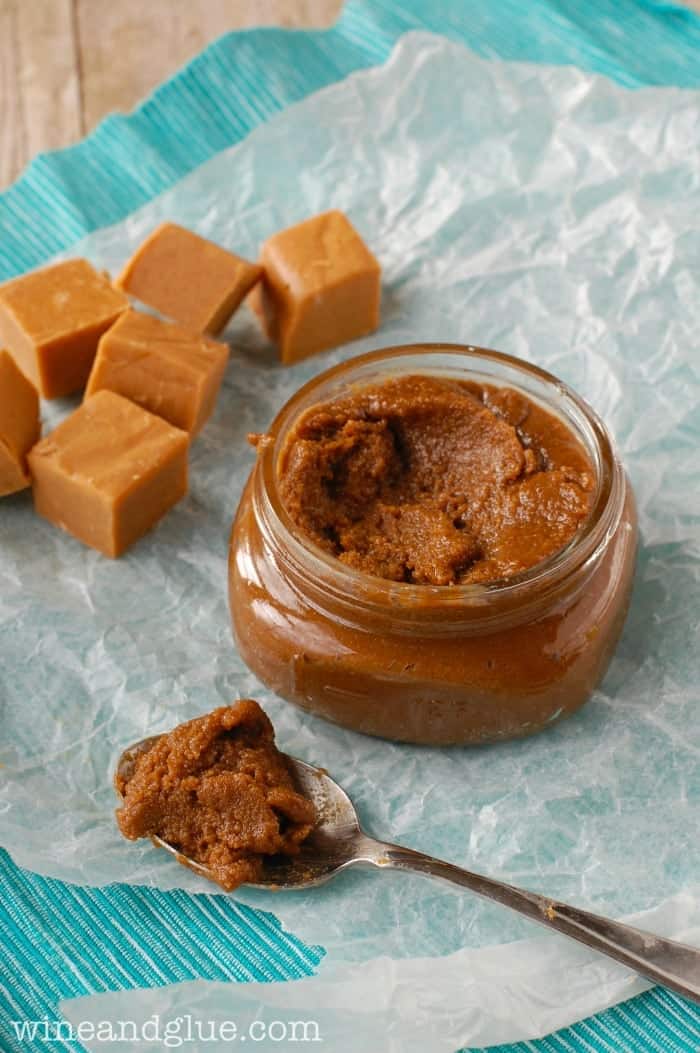 Homemade Cookie Butter
16 oz box ginger snaps  (extra dry store bought variety)
1/2 cup vegetable oil
2 TBSPS sugar
Grind the ginger snaps in a food processor until they are very fine.
Add the vegetable oil slowly and let it fully combine with the crumbs, scraping down the sides of the food processor as needed.
Add the sugar.
Put in a mason jar or other container and let sit for several hours (or over night) before using in a recipe.
Made with the help of this Oreo Butter Recipe and this Graham Cracker Butter.
Looking for ways to use your Homemade Cookie Butter?