Orange Honey Baked Brie Recipe that is only four ingredients and so easy to put together. Your party guests will want this simple appetizer every time they come over.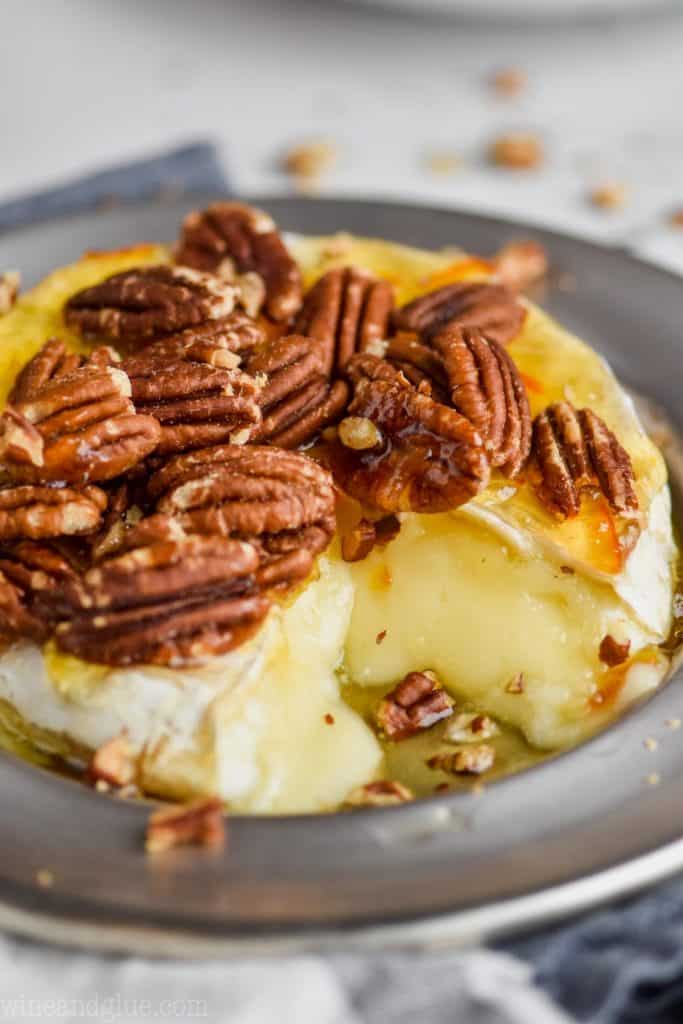 I'm so excited to be working with World Market to bring you this amazing and easy appetizer!
Raise your hands wildly in the air if you THRILLED that there is a Downton Abbey moving coming out September 20th. You can't see me right now, but if you could, you would see that both hands are flying around in the air, and I'm bouncing up and down on my office chair. THAT excited. I get it.
Nathan and I watched all of Downton Abbey when it was first released. And by all of Downton Abbey, I mean that we were absolutely hooked, felt like we were one of the Crawleys, and watched every single episode . . . . except for the series finale. I'm not kidding. We couldn't come to terms with parting with the show . . . so we never did. When I first saw that panning scene of Downton Abbey in a movie preview, I literally got goosebumps. And now it's almost here! So obviously we are going to have to watch that series finale now.
As if we couldn't get more excited the new movie is about the Crawleys and their staff getting ready for a visit from the King and Queen of England. And as you can see from the picture below the original cast is back!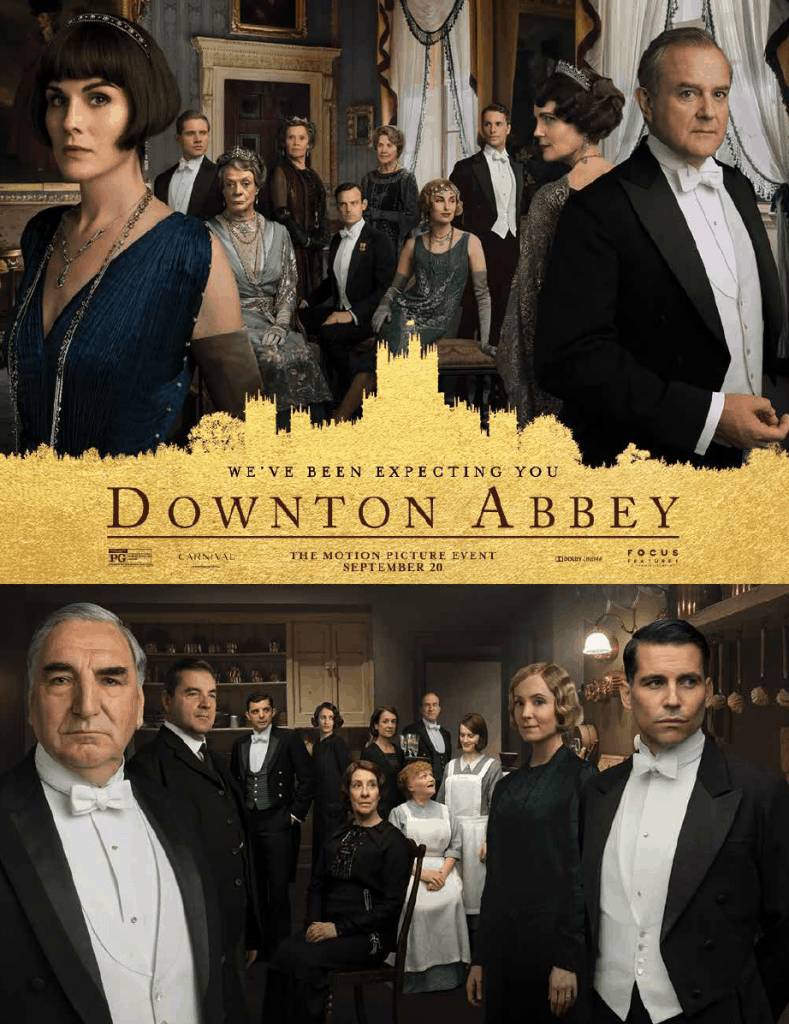 The Perfect Tea Party
Just when I thought I couldn't get more excited, I found out that World Market is caring a whole line of Downton Abbey gourmet food products to accompany the release of the movie. (Squeeeeeeel!) They have literally thought of everything from the most wonderful earl gray tea with a hint of a vanilla to scones inspired by Mrs. Patmore's kitchen. See the whole collection here.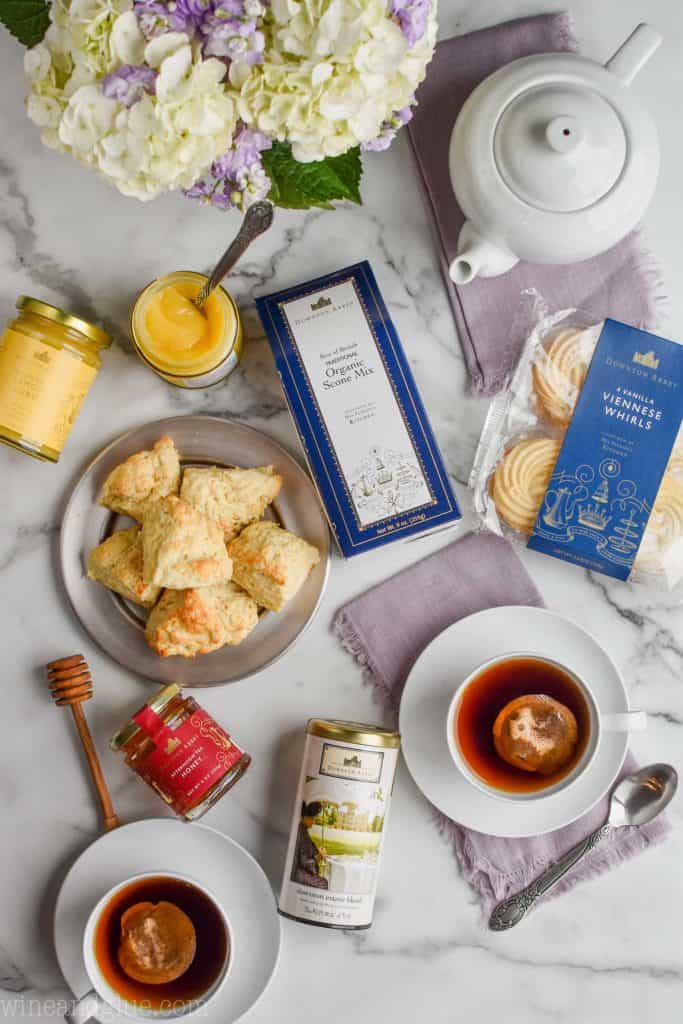 The tea is absolutely amazing and made even better with some Downton Abbey Afternoon Tea Honey.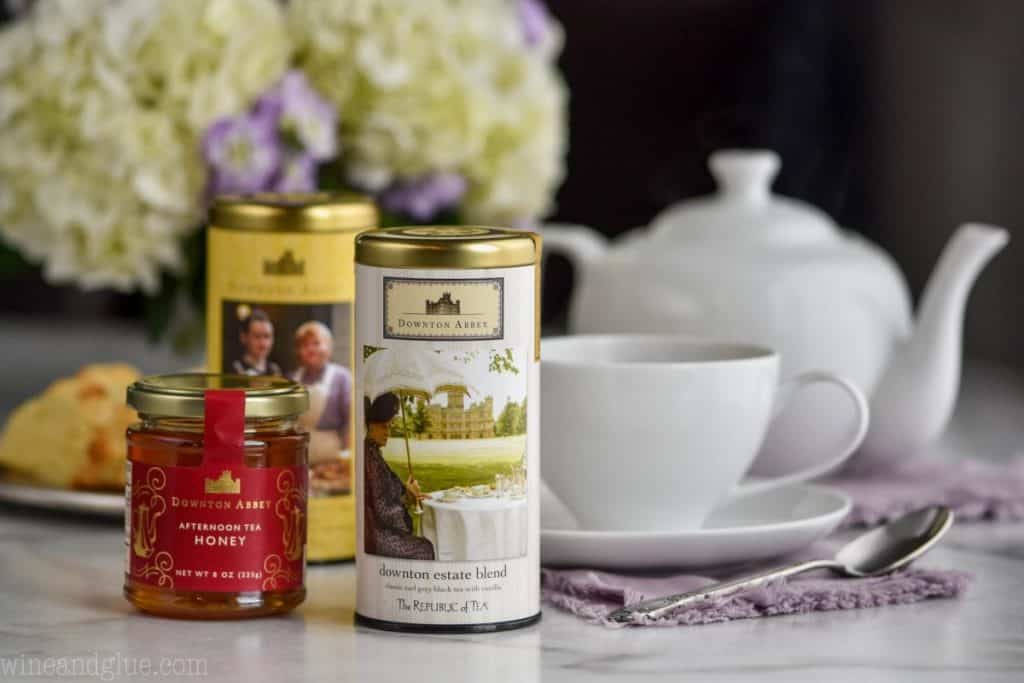 Join the Tea Party
If you are as excited as I am, join the tea party!
Join Cost Plus World Market ALL DAY on Saturday, September 14th for their #DoTheDownton Virtual Tea Party!
They'll be giving away World Market gift cards and movie tickets all day on Facebook, Instagram and Twitter.
Plus, upload a photo on Facebook, Instagram or Twitter of your Do The Downton Tea Party pose (pinky up) for a chance to win a $150 World Market gift card and more. Learn more on the World Market Facebook Page!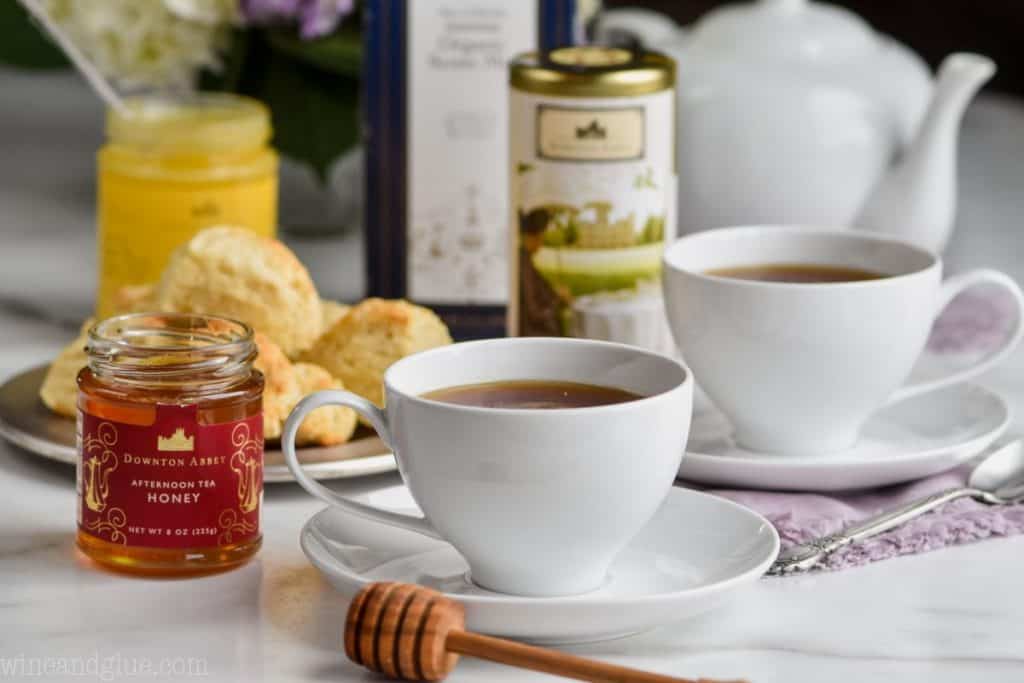 A Simple Baked Brie Recipe
I decided that I would use the Downton Abbey Honey and Marmalade to create an amazing and simple appetizer that was perfect for any afternoon tea . . . or really any party that you are throwing. The honey and marmalade are so delicious, they steal the show in this amazing and simple recipe.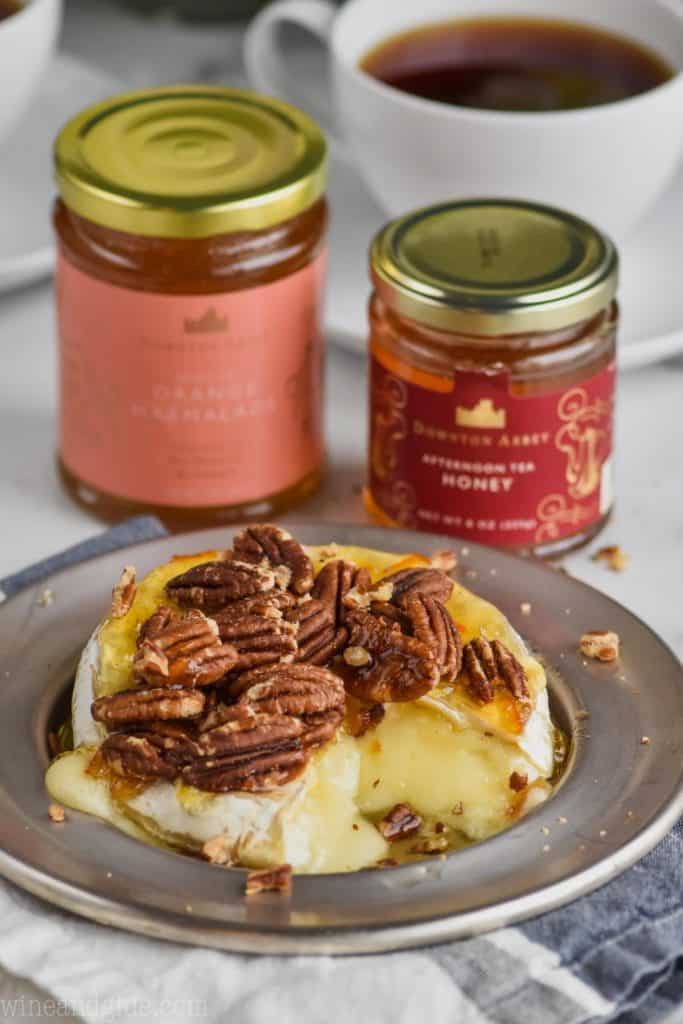 How to Make a Baked Brie Recipe
I'm not sure if there is a more simple appetizer to make, but here are a few tips to keep in mind:
I don't take the rind off my brie. It is completely edible, and I think holds the brie together nicely while being served.
Bake this on a parchment lined baking sheet. While the brie most likely won't ooze all over during baking, this makes it a lot easier to move to a serving platter.
You want to bake your brie long enough that it gets nice and melty. That is about 12 to 15 minutes.
Let your brie sit. If you let it sit when you take it out of the oven, let it sit for 5 minutes. If you don't do this you run the risk of it being too runny when you slice into it.
Shop My Tea Party
If you are itching to get your hands on everything from the baked brie recipe ingredients to the plate it is served on, then you can use the links below to shop the party!
Downton Abbey Products
Other World Market Products
I found everything I needed at my local store, but to find the closest store to you, click here.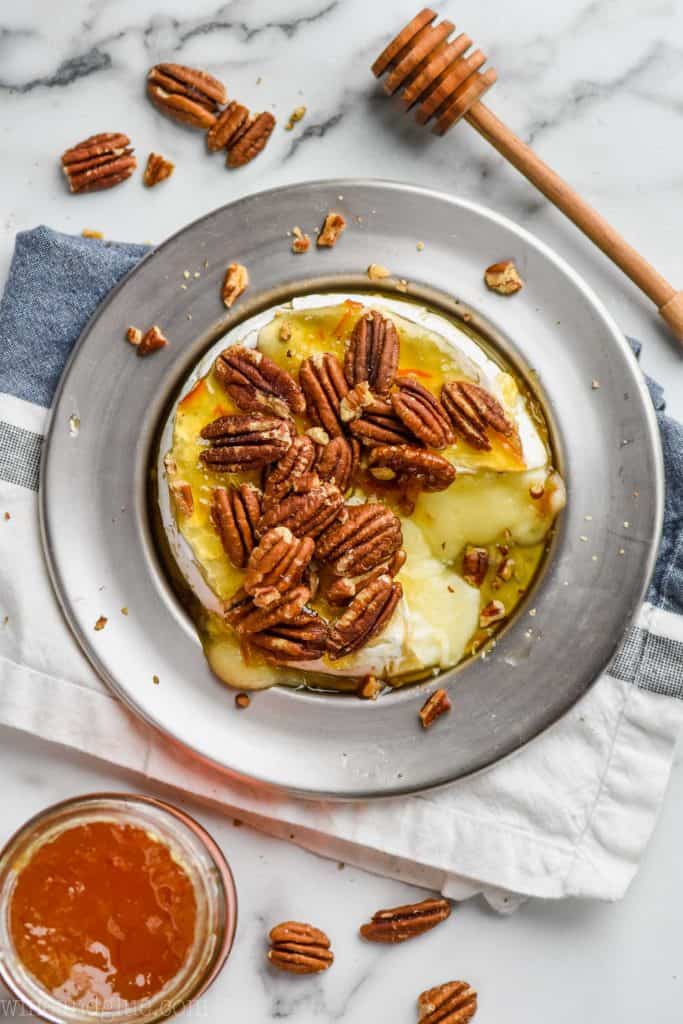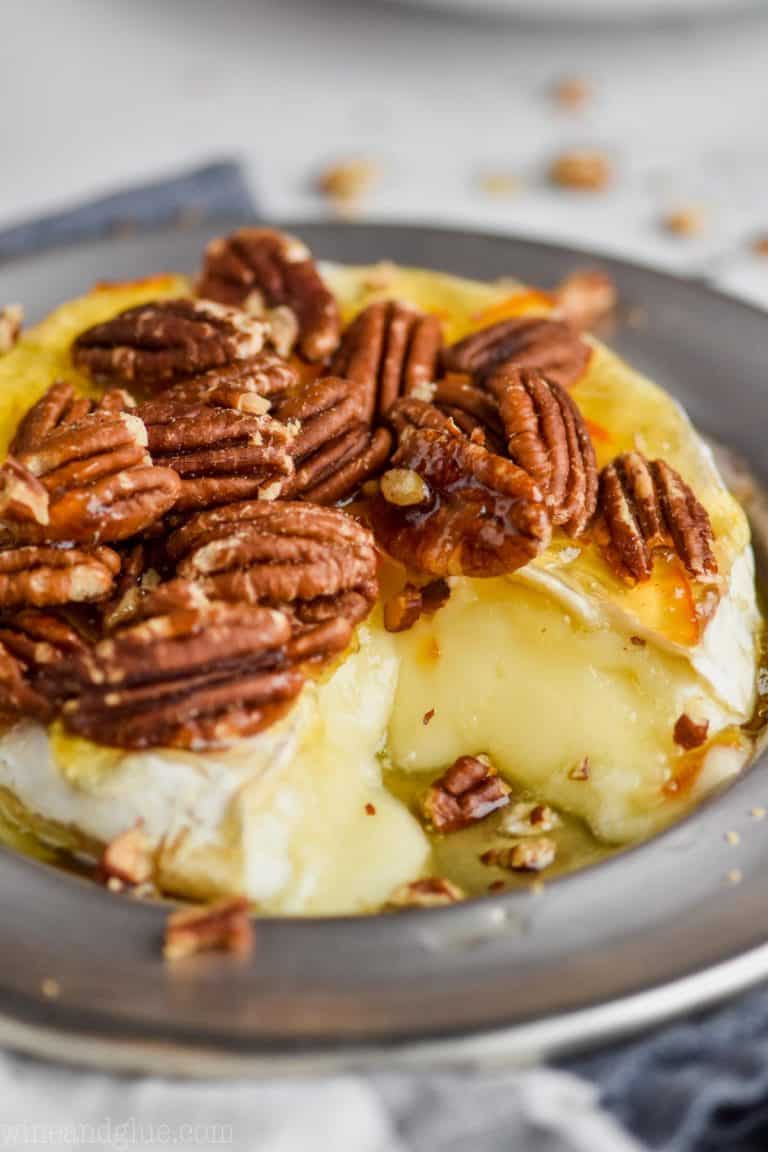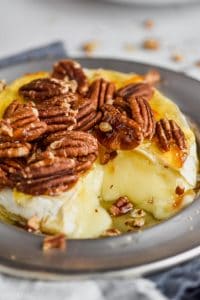 Baked Brie with Honey
This Baked Brie with Honey Recipe is made with only four ingredients and is so easy to put together. Your party guests will want this simple appetizer every time they come over.
Ingredients
8

ounce

wheel of brie

1 -2

tablespoons

orange marmalade

1

tablespoon

honey

1/4

cup

lightly salted pecans, toasted

(optional)
Instructions
Preheat oven to 350 degrees.

On a parchment-lined baking sheet, spread the lightly salted pecans. Bake for 10 minutes. Remove and set aside.

On a different parchment-lined baking sheet, remove the brie from its wrapper, leaving the rind intact. Spread the marmalade on top and then drizzle with honey.

Bake the brie for 12 to 15 minutes. Let the brie sit for 5 minutes before topping with toasted pecans and serving.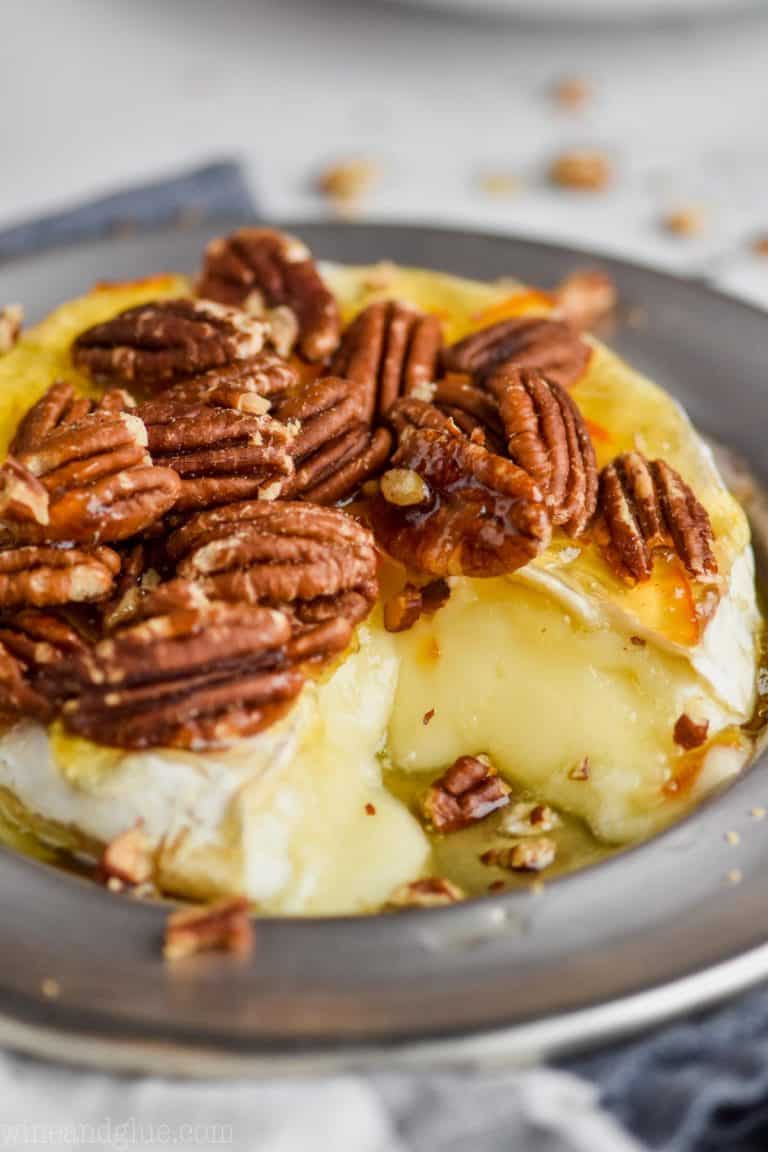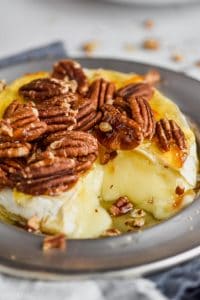 did you make this
Baked Brie with Honey