This Peanut Butter Nutella Swirled Fudge is the perfect combo of your favorites!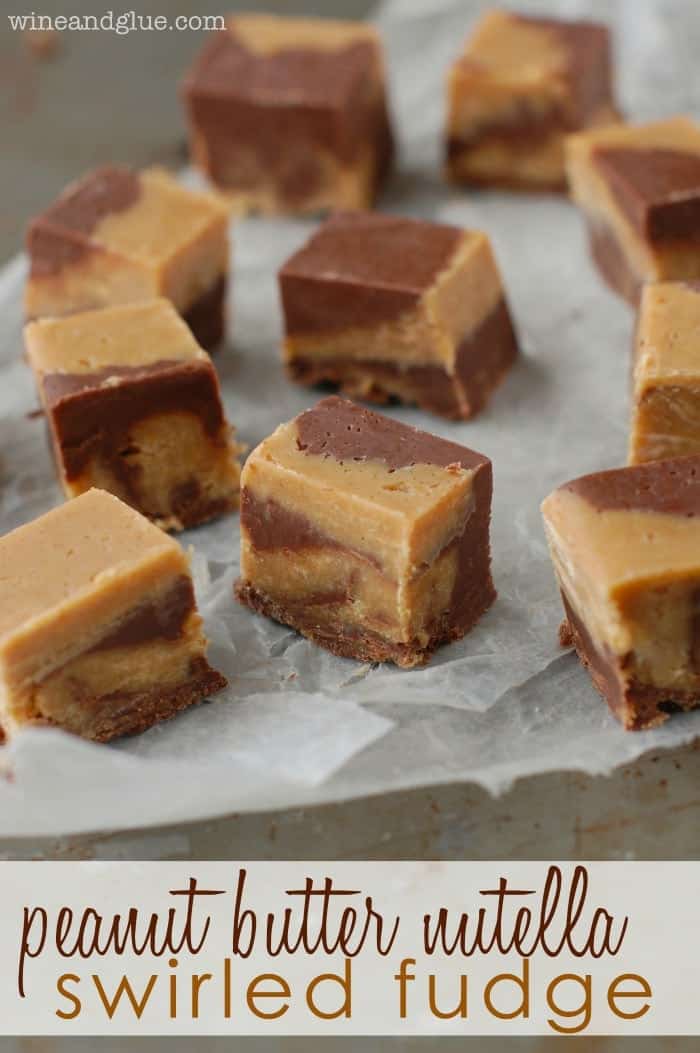 Recently I asked the question on my Facebook page of whether you would pick Nutella or peanut butter if you could only have one for the rest of your life.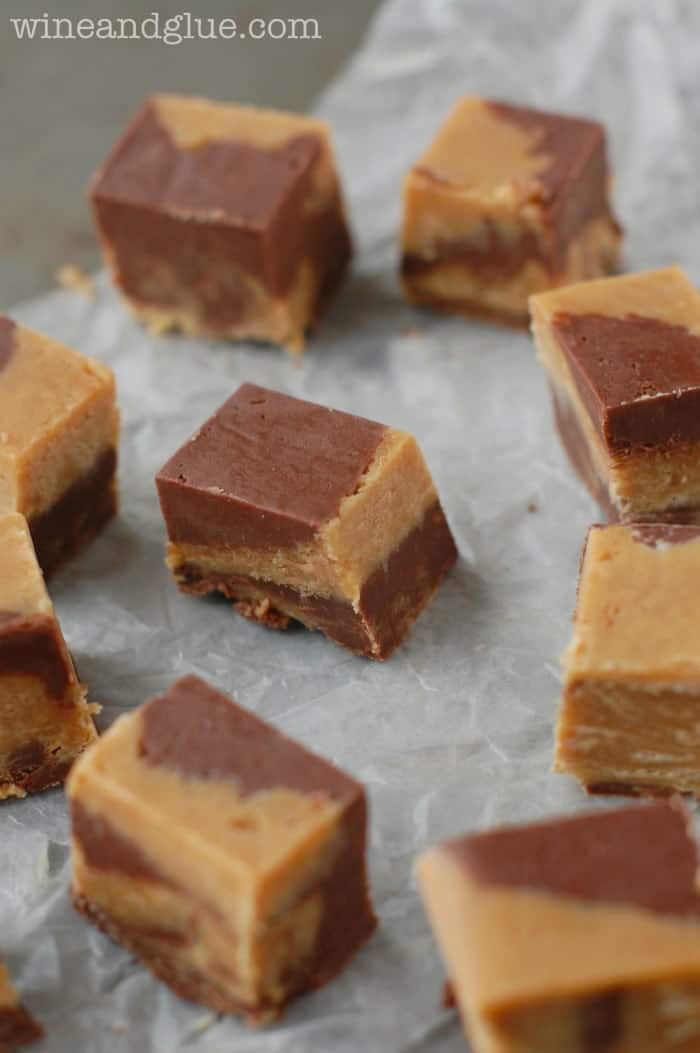 I couldn't believe how many people answered! Many people questioned my kindness in even making them make a choice. People who did answer, seemed very firm in their beliefs. Like I asked them if they were Democrat or Republican (a question I wouldn't dare ask). Who knew people felt so strongly about their nut butter addictions.
Peanut Butter won in the end, and I'm guessing that is mainly because I have some pretty practical Facebook friends who couldn't imagine making a spicy thai noodle dish with Nutella or sending their kids off to school with Nutella and jelly sandwiches.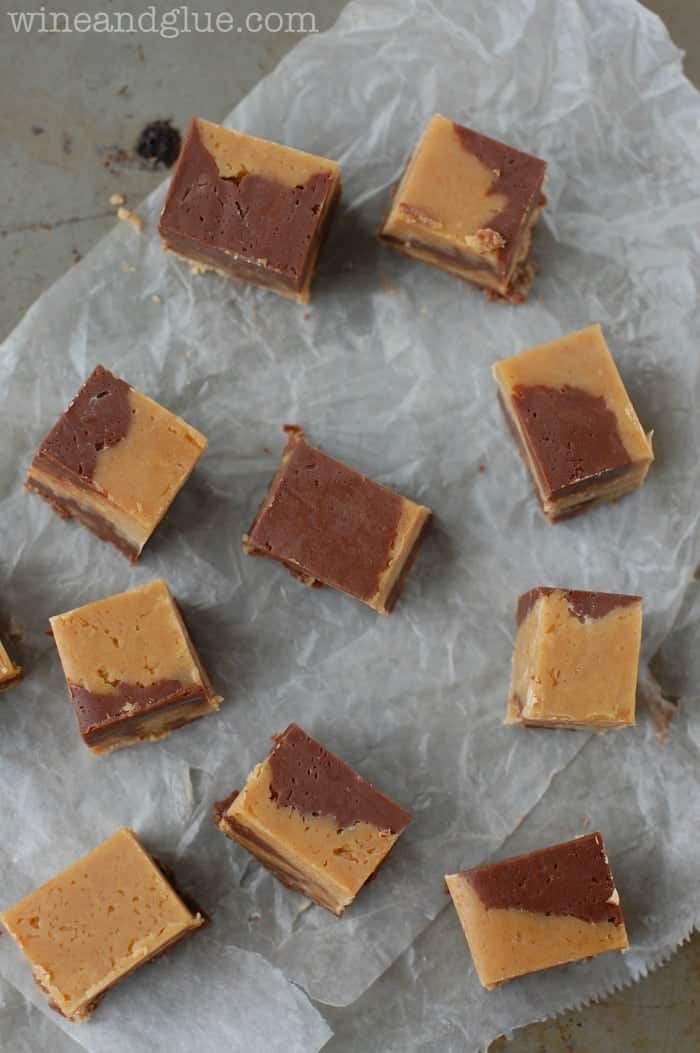 Well with this fudge you don't have to choose!
It's like the delicious peanut butter chocolate combo on crack. It's soft and delicious and smooth and exactly what you want in a fudge, except you know, it incorporates Nutella and peanut butter, so I totally understand if you want some time alone with the fudge to tell it how much you love it.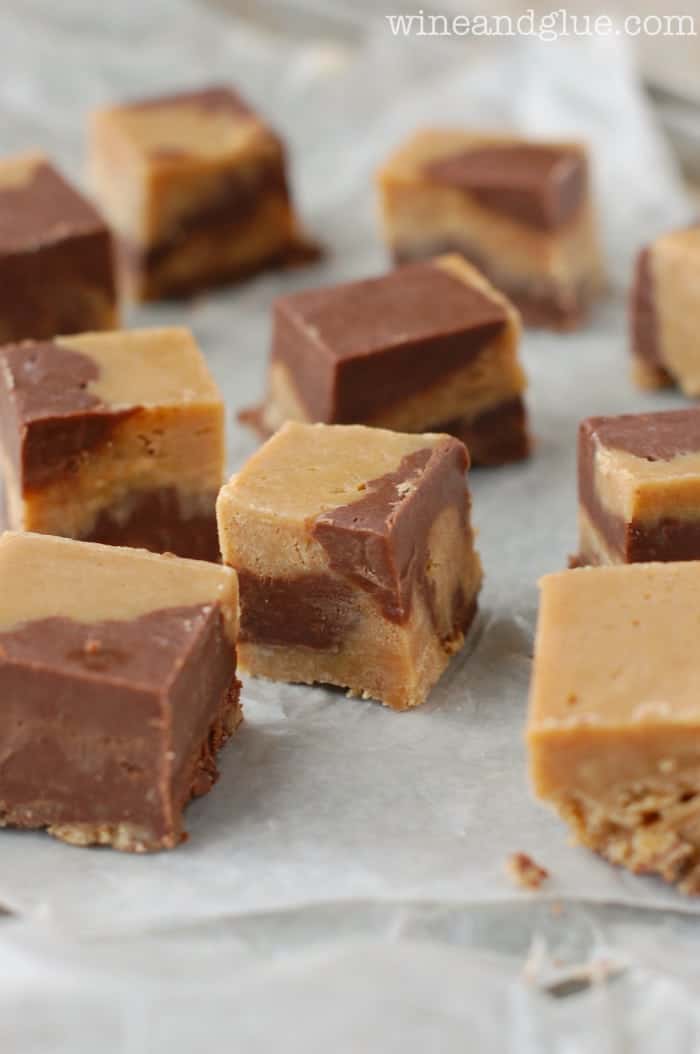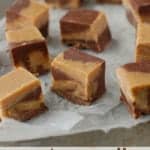 Print Recipe
Peanut Butter Nutella Swirled Fudge
Ingredients
1

cup

peanut butter chips

1/2

cup

peanut butter

14

oz

can of sweetened condensed milk

divided

1

cup

chocolate chips

1/2

cup

Nutella
Instructions
Line an 8 by 8 square pan with aluminum foil.

You want to make your two different fudges at the same time. So put two medium sauce pans over medium low heat. Add the peanut butter chips, peanut butter and half the sweetened condensed milk to one. Add the chocolate chips, Nutella, and the rest of the sweetened condensed milk to the other.

With two sepearate spoons, stir each saucepan, until the ingredients in each are melted and smooth.

Remove them from the heat, and working small scoops at a time, alternate between adding the Nutella and the peanut butter fudge to the pan.

Once finsihed, for a more marbled look, you can run a knife through the fudge, though mine set pretty quickly and saw very little knife action but still had a nice marbled look once cut.

Let set at least four hours, I let mine set overnight. Remove from the pan, cut and serve.
Looking for more fudge?
Cookie Butter Butterscotch Fudge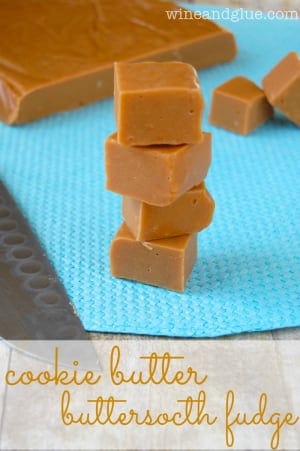 Spicy Mexican Chocolate Fudge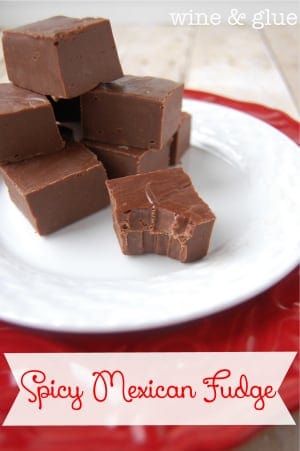 Chocolate Amaretto Fudge