These Top 10 Bacon recipes are sure to be huge crowd pleasers!


Bacon is one of those versatile foods that pairs perfectly with savory or sweet recipes equally. From appetizers all the way to desserts, you an incorporate bacon into just about anything! Read on for my Top 10 Bacon Recipes. Enjoy!
Breakfast
Bacon and Eggs Biscuit Breakfast Panini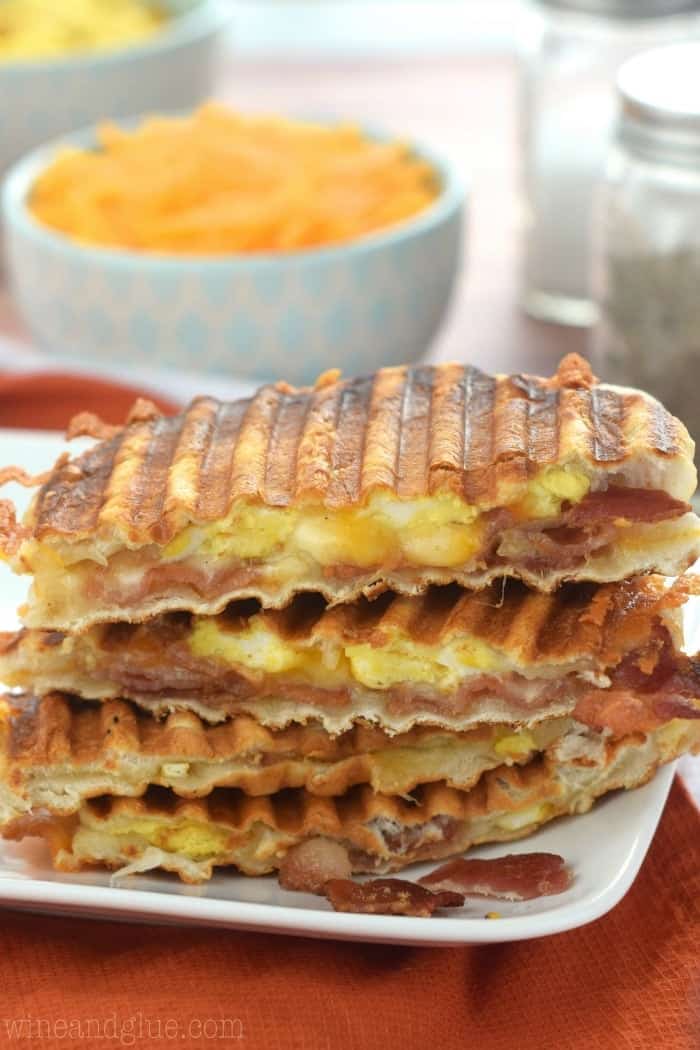 Bacon is right at home on the breakfast table. Combine the savory meat with eggs and biscuit dough and turn the whole thing into a crispy panini!
Bacon Cheddar Sour Cream Waffles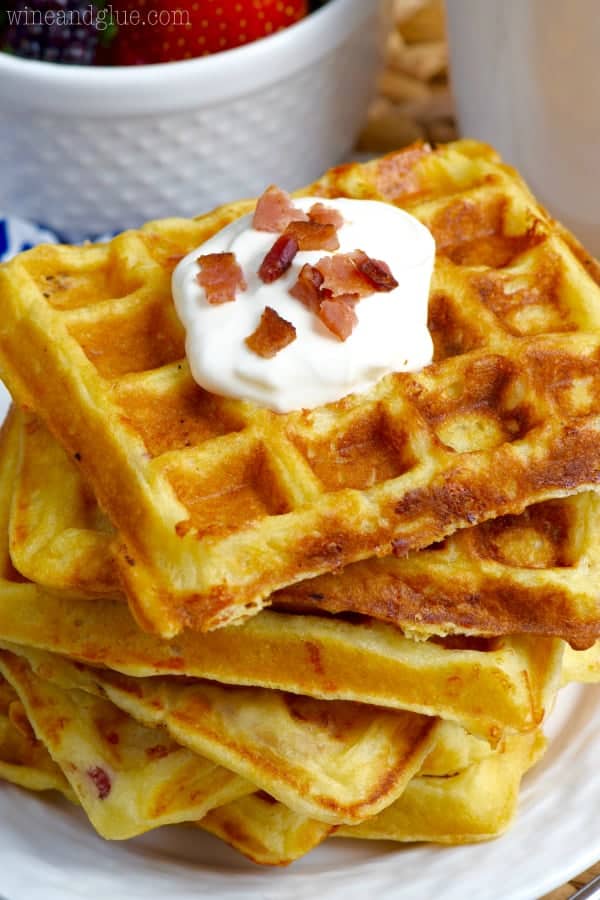 Fluffy sour cream waffle batter pairs up with bacon and cheddar cheese for the perfect blend of sweet and savory!
Appetizers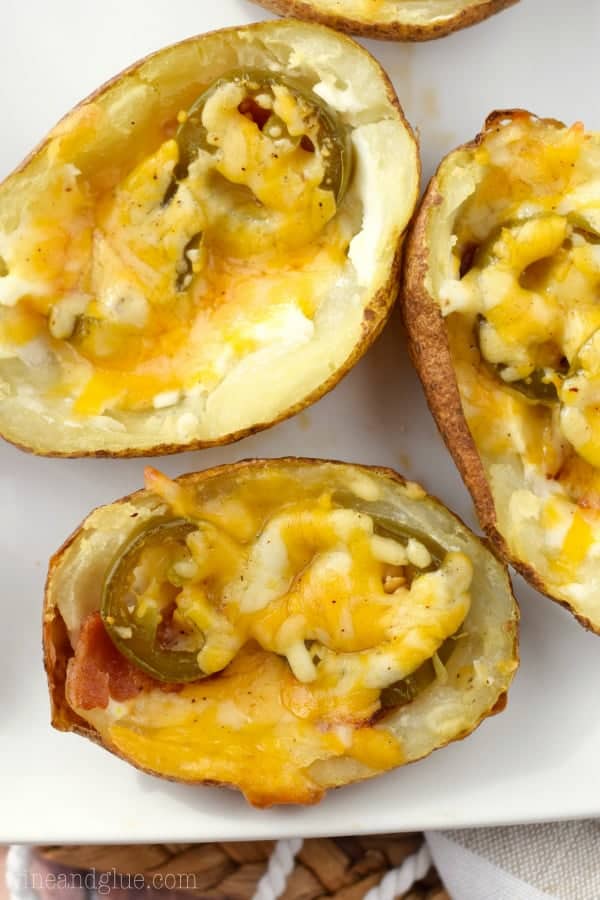 Potato skins stuffed with crisp bacon, spicy jalapenos and lots of cheese? YUM! The perfect appetizer for game day, New Year's Eve party or just a random Tuesday night.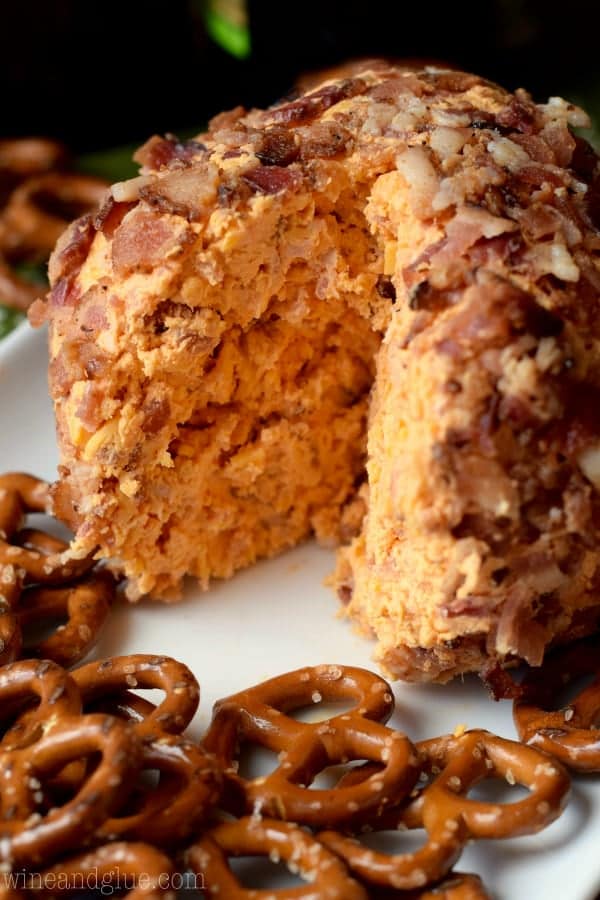 Bacon pairs gloriously with spicy buffalo sauce and cool cream cheese to make this incredibly addicting cheeseball recipe. Pass the crackers!
Soups, Salads and Main Dishes
Wisconsin Beer Cheese Sauce Bacon Pizza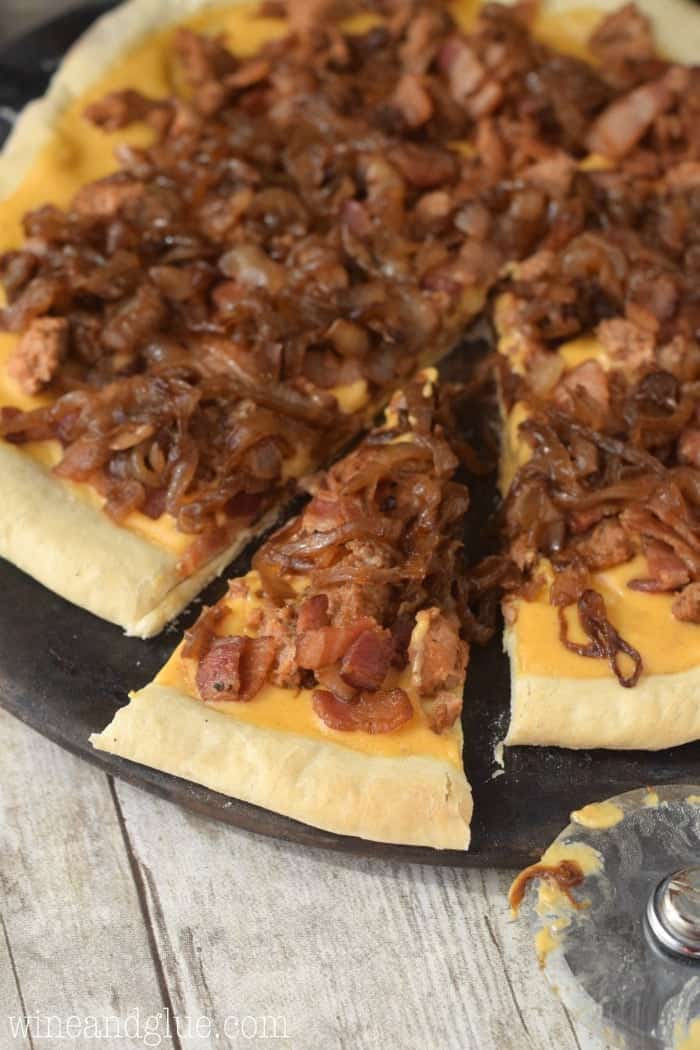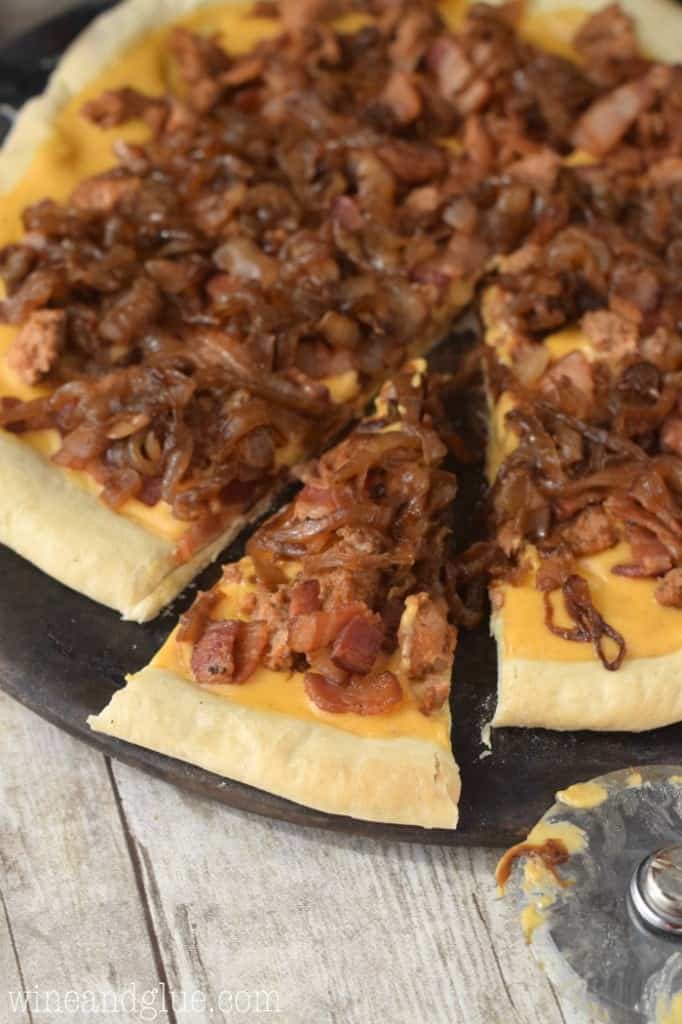 Bacon takes center stage on this rich pizza with famous Wisconsin beer cheese and a simple crust made from Rhodes rolls! So easy and delicious.
Crock Pot Chicken Bacon Ranch Soup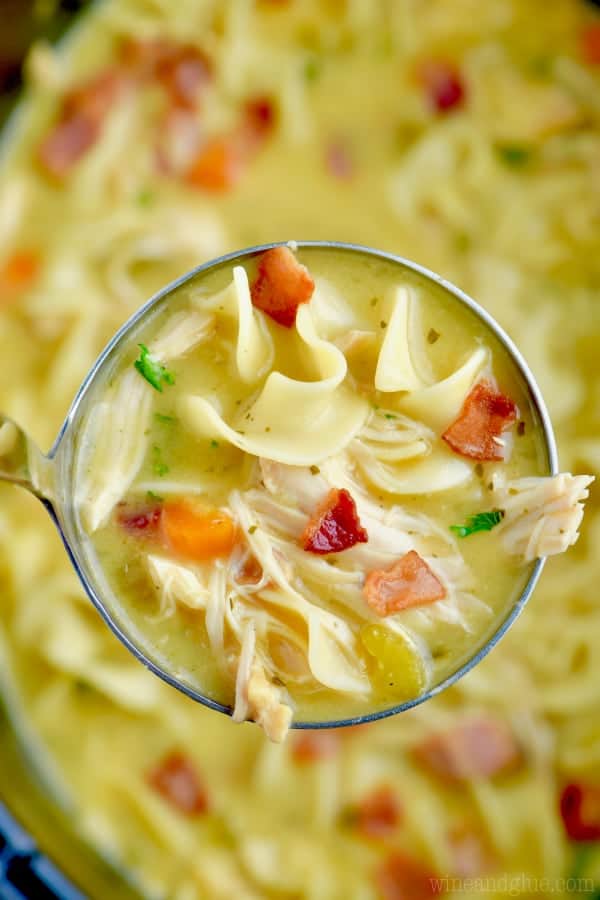 Crock pot dinners give me life, you guys, and this chicken bacon ranch soup is on constant rotation around my house. The bacon gives it such a savory flavor. You'll love it!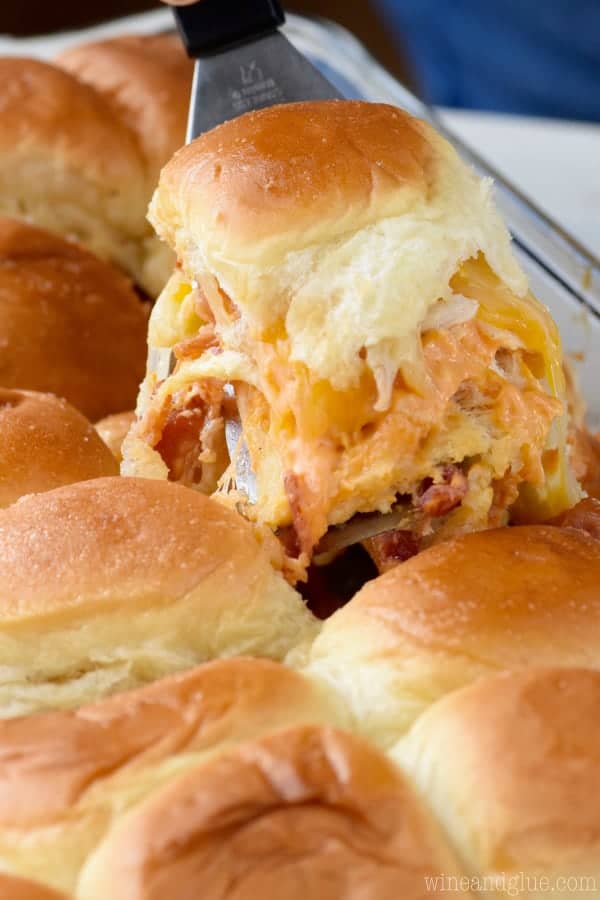 These sliders have such a spicy kick, cooled down by lots of cheese and fluffy bread. And bacon of course. Lots of bacon!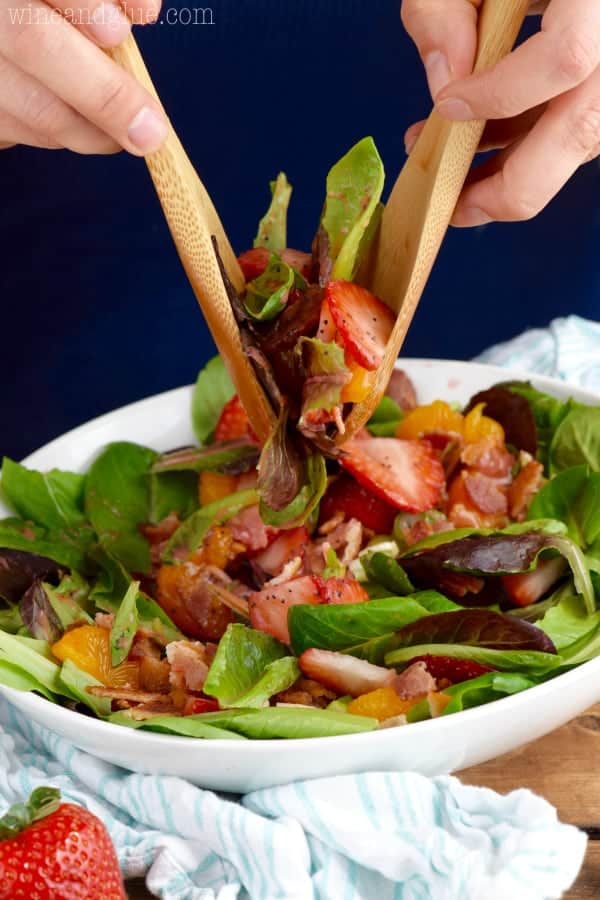 Crisp bacon, crunchy lettuce and fruity berries blend together perfectly with the sweetest dressing. It's so yummy, this salad could even be a dessert. Which leads us to…
Save Room for Dessert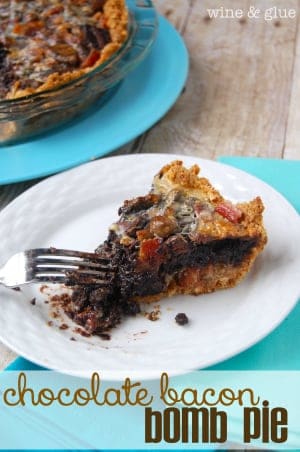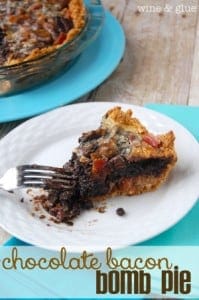 Oh yes! Bacon tastes absolutely scrumptious in dessert! This Chocolate Bacon Bomb Pie is to die for. Chocolate and bacon make an unlikely pairing that will have you swooning.
Chocolate Covered Bacon Toffee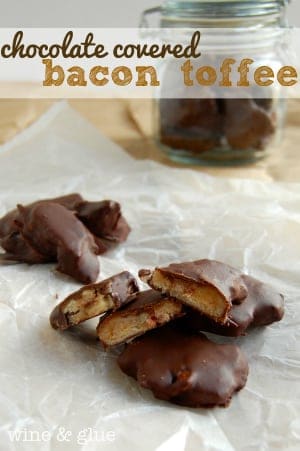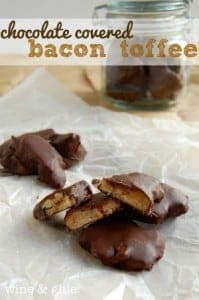 Make a batch of this Chocolate Covered Bacon Toffee for your family and friends and you will be the most popular person in the room! The sweet and salty flavors marry beautifully together. There's a reason we call this stuff "bacon crack"!