These Zucchini Muffins are moist, delicious, and perfect in just about every way. Adding shredded zucchini to muffins is simple! This recipe is a keeper that you will use all summer long.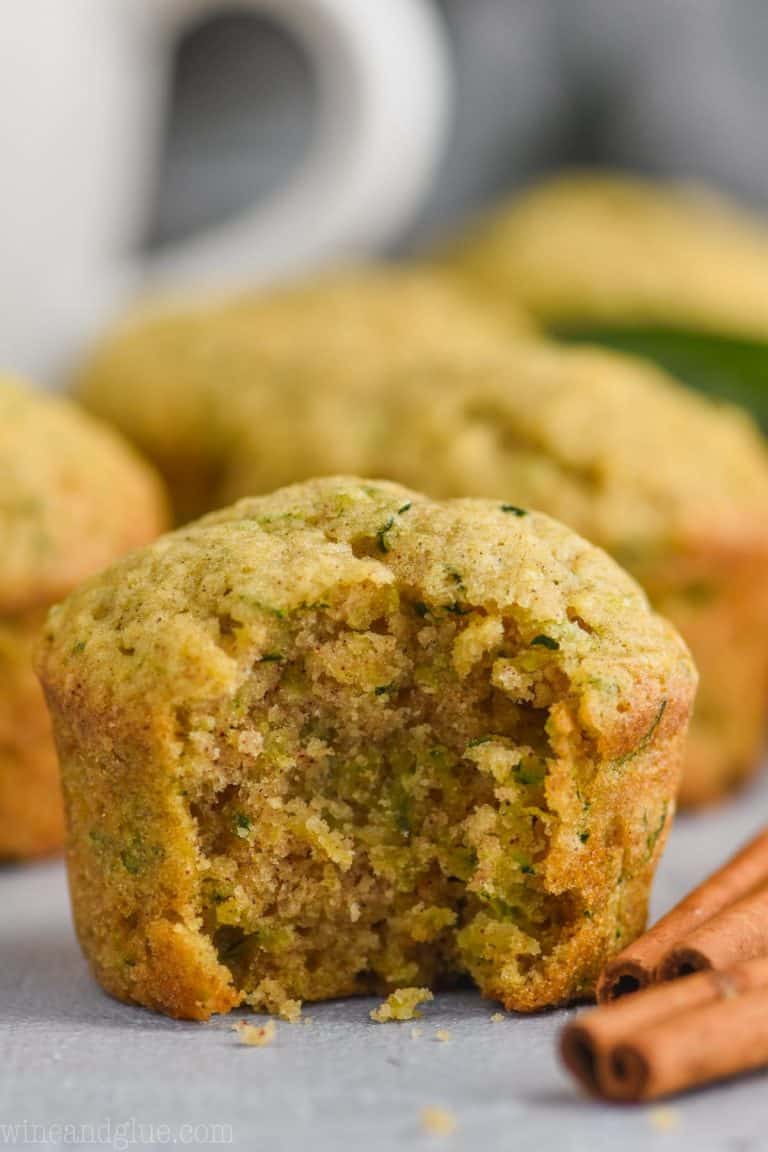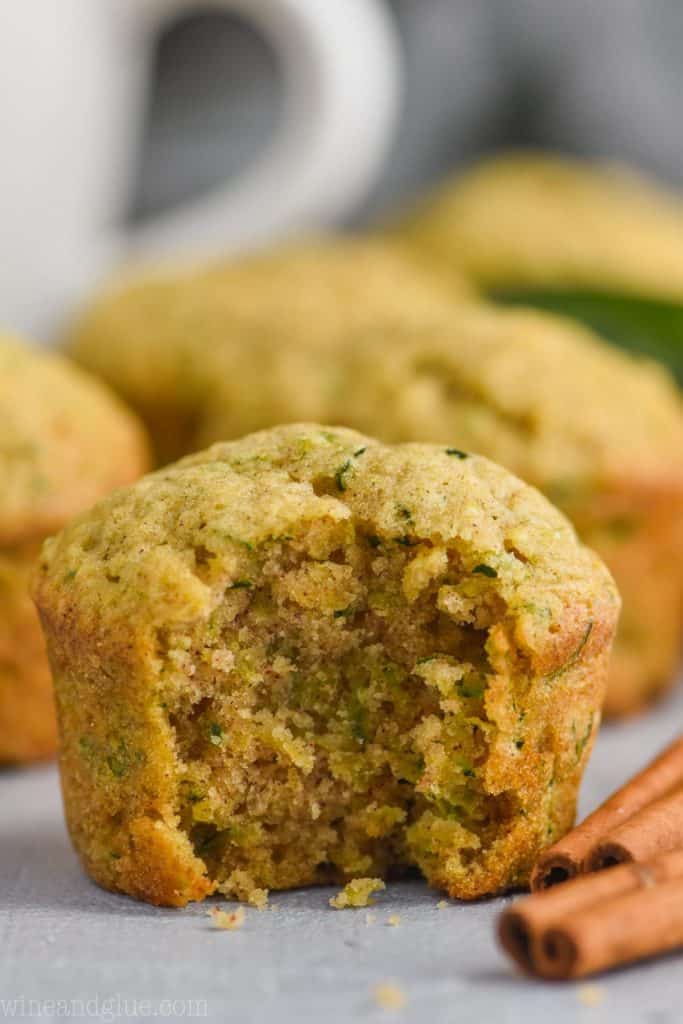 We are just about to start our vegetable garden. Biggest mom win ever: I put the tweenager in charge of it! How smart am I?! Plus, I think it genuinely gets kids more interested in vegetables and eating them when they grow them themselves. At the top of my list of what to plant is zucchini! They are easy to grow and there are a million different delicious ways to enjoy them. One of my favorites is my dad's Zucchini Fritters and the other newest favorite is this Zucchini Muffin recipe!
How to Add Zucchini to Muffins
Adding zucchini to your muffins to use up some of that bountiful crop is easy!
The key to making this recipe work perfectly is: Use enough flour and baking soda! When you do that, you account for the extra moisture that you are getting by adding zucchini. You get a nice fluffed up muffin every single time.
A medium zucchini is about 12 inches long. One medium zucchini yields 1 cup of shredded zucchini. So you will need three medium zucchini for this recipe.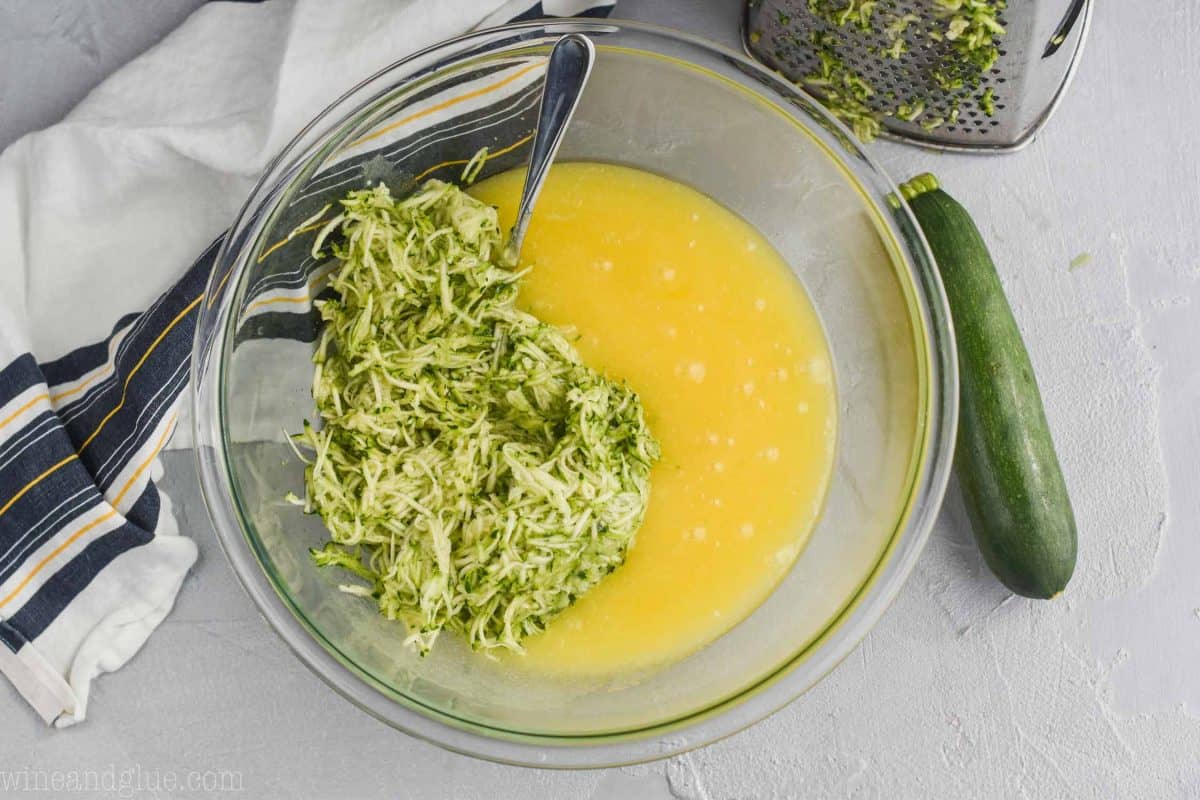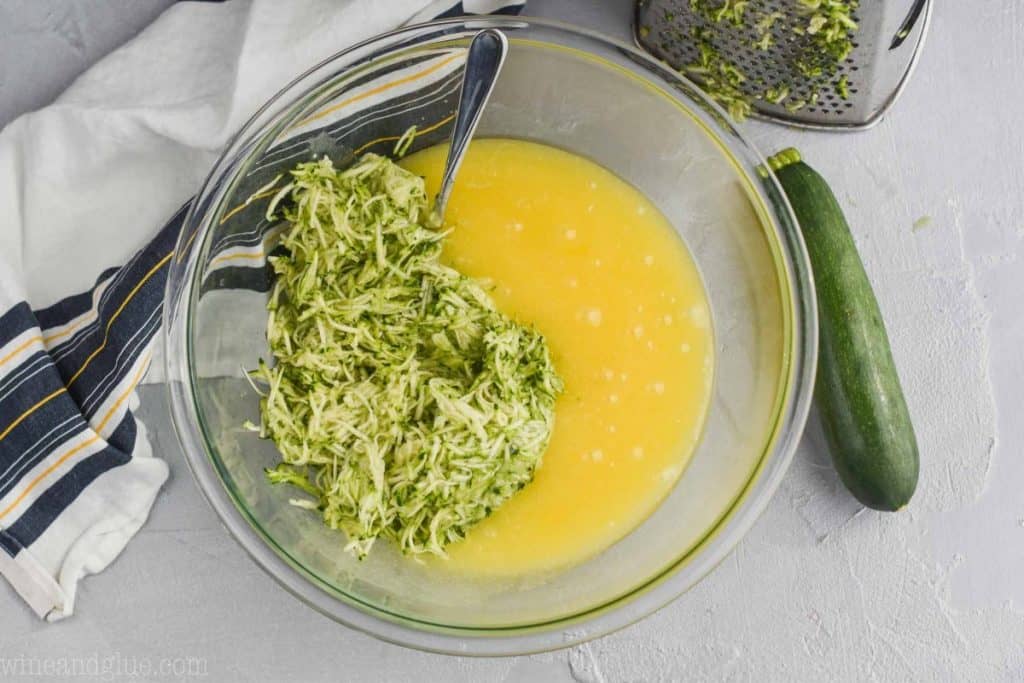 While you could make this recipe in one bowl, it is better to do the flour, salt, cinnamon, and baking soda in a separate bowl so that they get fully incorporated with each other before being mixed into the wet ingredients.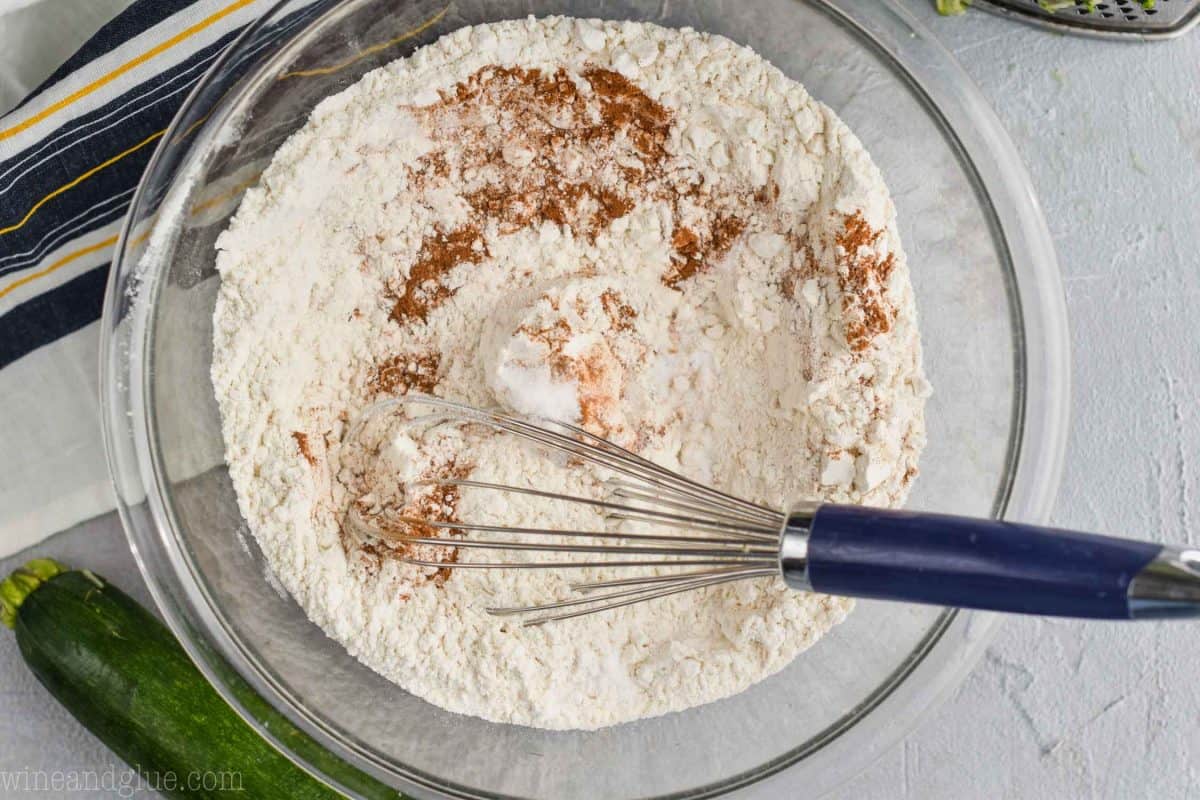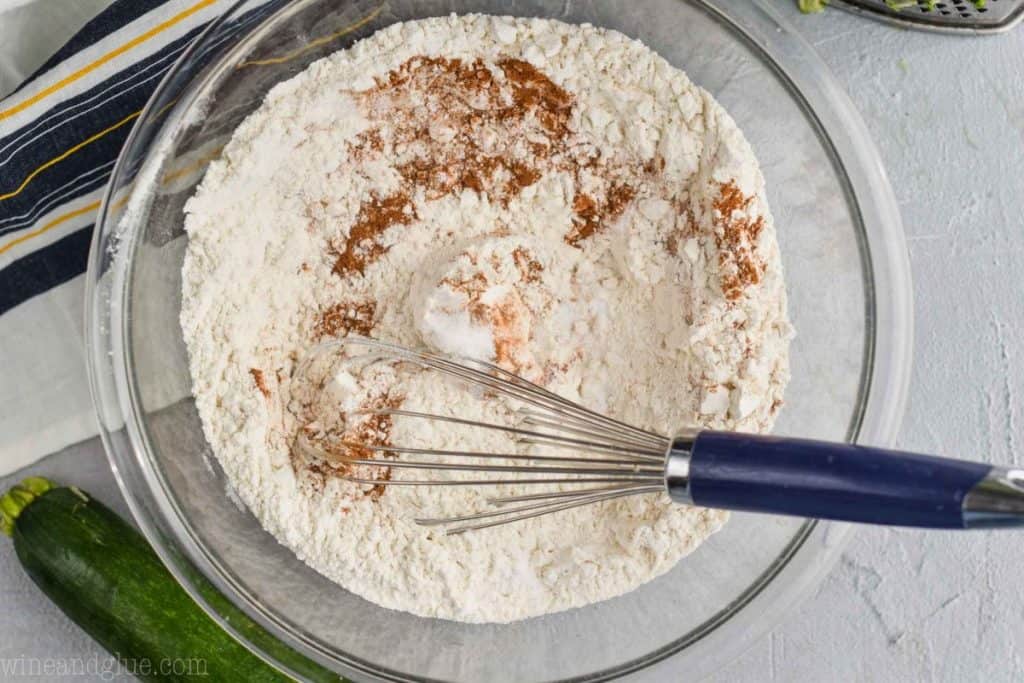 When you fold all the ingredients together, you want to fully incorporate them together but you want to be careful not to over mix it.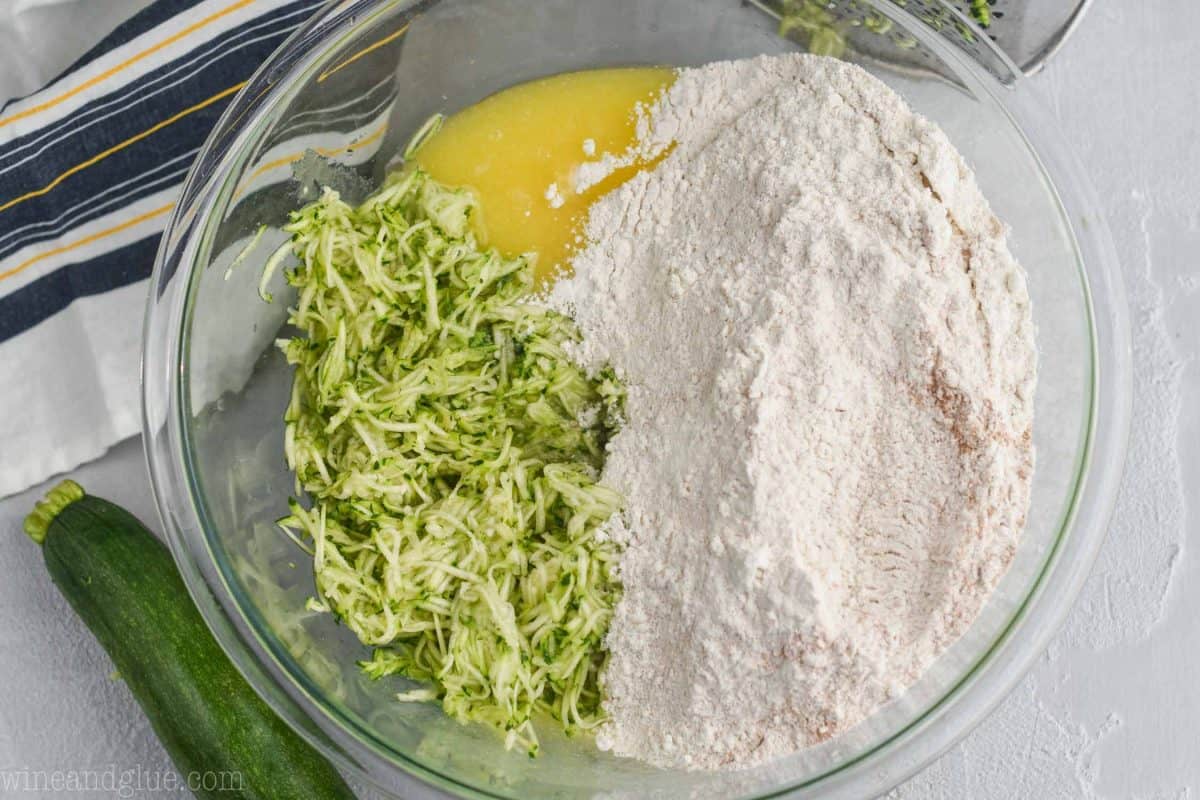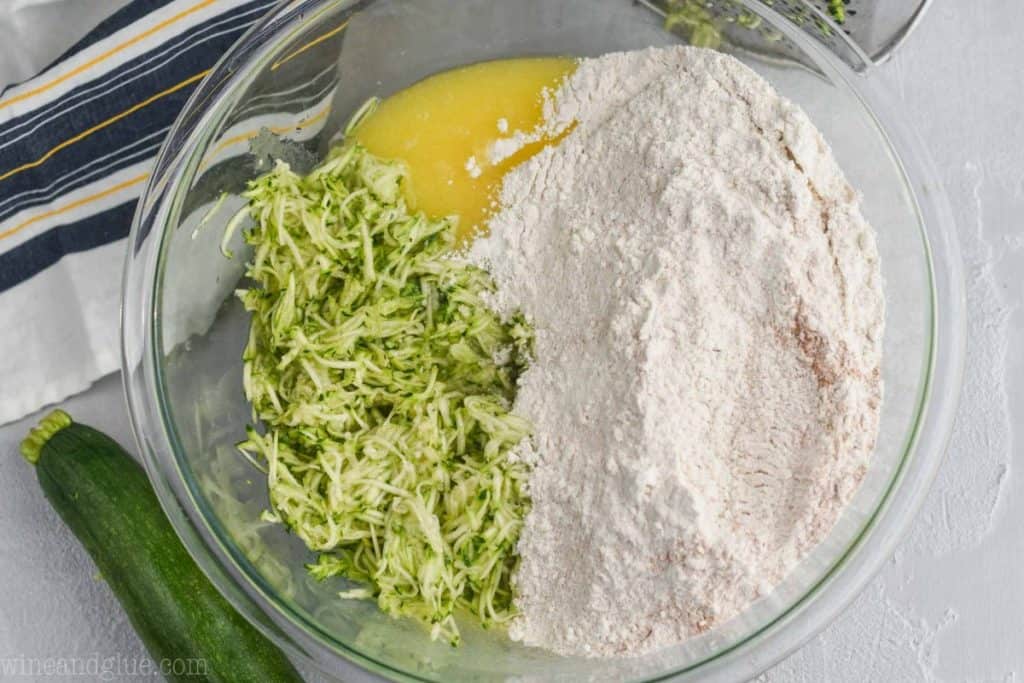 How to Shred Zucchini for Muffins
Shredding zucchini to add it to your muffin recipe is easy! Just grab a cheese grader and grate it with the small holes. If you have a box grater, don't use the super fine holes on the side. Those are for zesting and we don't want to zest our zucchini.
Tip
You don't need to squeeze the moisture out of the zucchini because we accounted for that extra liquid.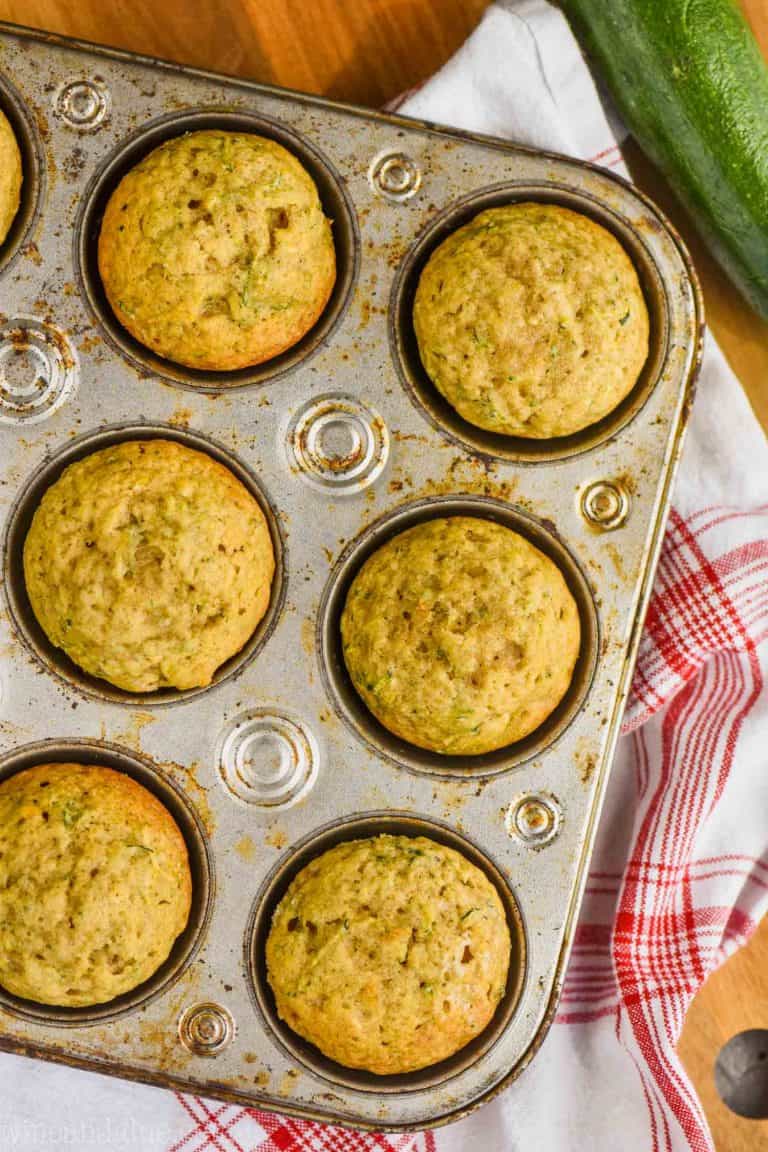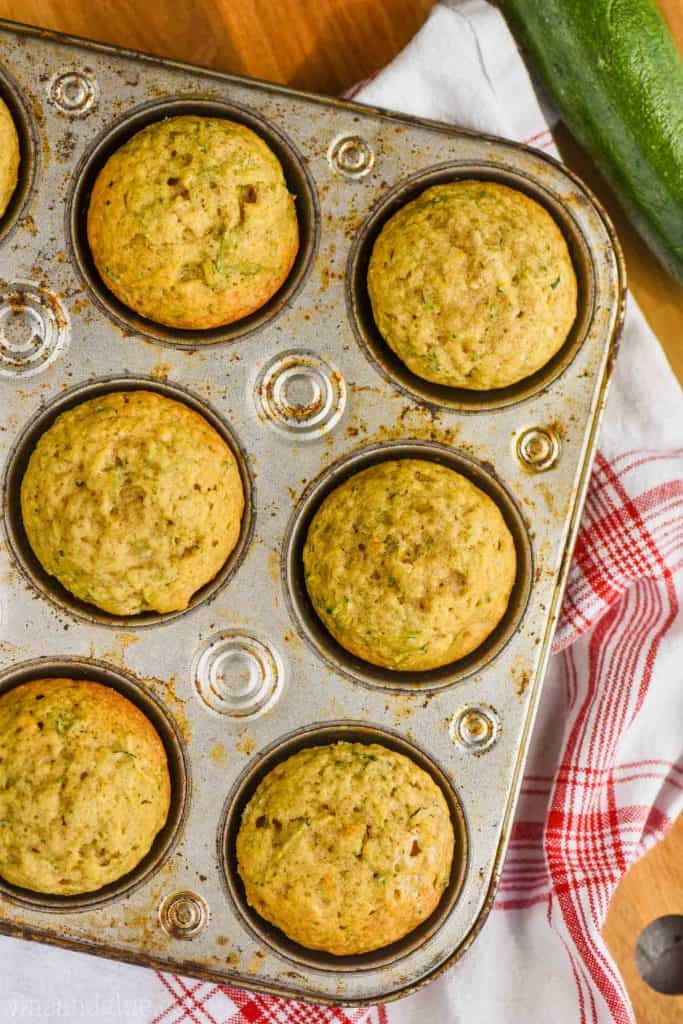 How Long to Cook Zucchini Muffins
My muffins took about 26 minutes to bake, but I really encourage you to start checking on your muffins around 20 minutes for a few reasons:
Ovens vary greatly in temperature, which will impact how long your muffins need to bake.
The way muffins cook in different pans also greatly impacts how long they will take to bake.
Rather than relying on your timer, go by how your muffins look.
They should have a nice rise to them.
They shouldn't look wet in the middle.
You know they are done when you stick in a toothpick to a muffin in the middle of the pan and it comes out clean with just a few crumbs sticking to it.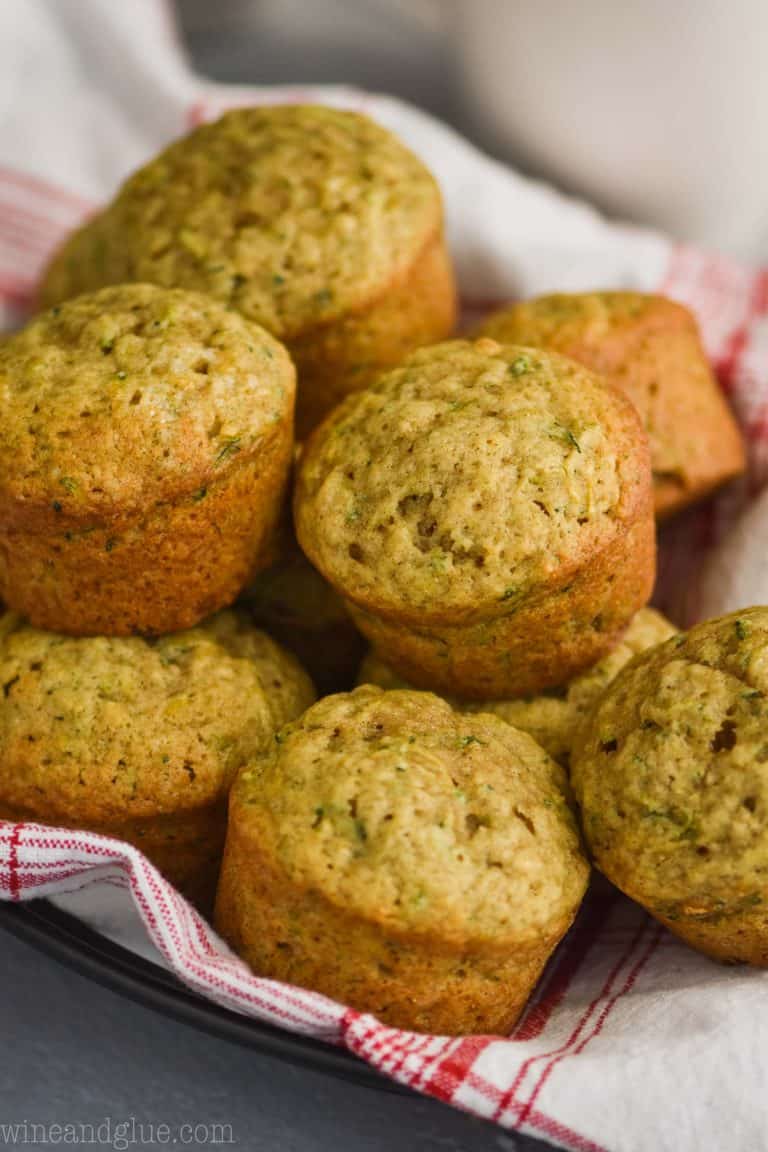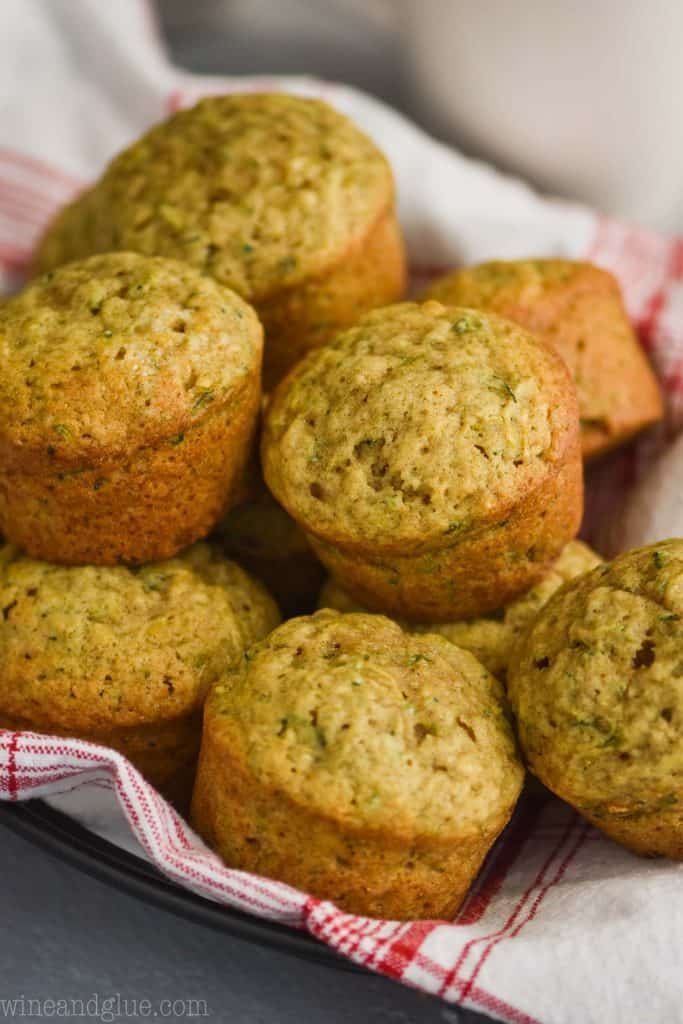 Tips to Make Zucchini Muffins Turn Out Perfect
Measure the flour with a spoon
As mentioned in the recipe notes, scoop your all purpose flour into the measuring cup with a spoon and then level it off. This will ensure the proper amount of flour and prevent packing and excess flour in your recipe.
Keep Baking Soda Fresh
Make sure your baking soda is still playing at the top of it's game. Test it by adding a little to some vinegar and making sure it reacts immediately with bubbles.
Rotate those muffins!
Rotate your muffins half way through baking. This way if you have hot spots in your oven or it gets a little hotter in the back than the front, your muffins have a better chance at cooking evenly.
Grab the right pan
This will be controversial, but I really like using a silicon muffin tin. It allows the muffins to pop right out without cooking spray or a paper liner. You can see me using it in the video for these Ham and Cheese Egg Muffins.
If you don't use a silicon pan, make sure that you are familiar with the one you are using and know how it cooks things. I have one muffin tin that works with most recipes, and another that likes to heat up a little too much and burn the bottom of muffins.
Freezing these Muffins
This recipe freezes so well. Piper loves them for snacks. I thaw a muffin the night before and send it to school with her the next day.
Once the muffins have baked and cooled, put them on a wax lined plate in the freezer for an hour.
After this flash freezing, move the muffins to an airtight container and return to the freezer.
Freeze for up to three months.
This is a great recipe to double! Eat one batch and freeze the other!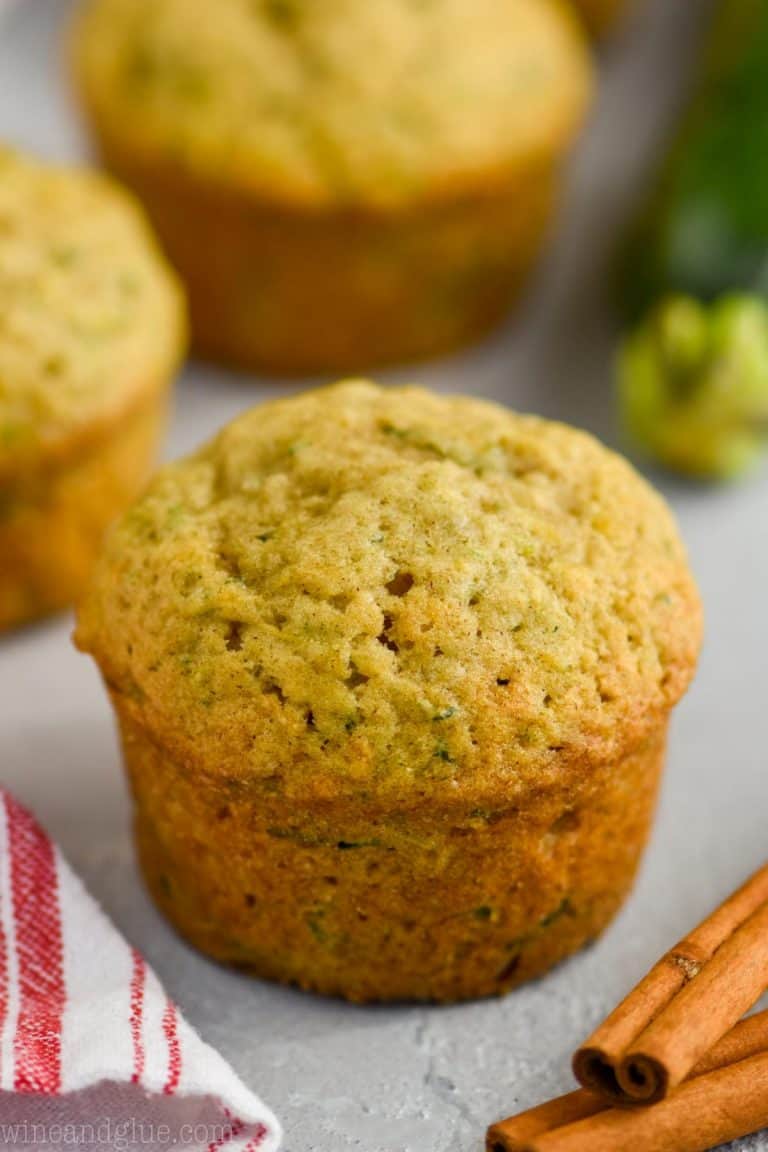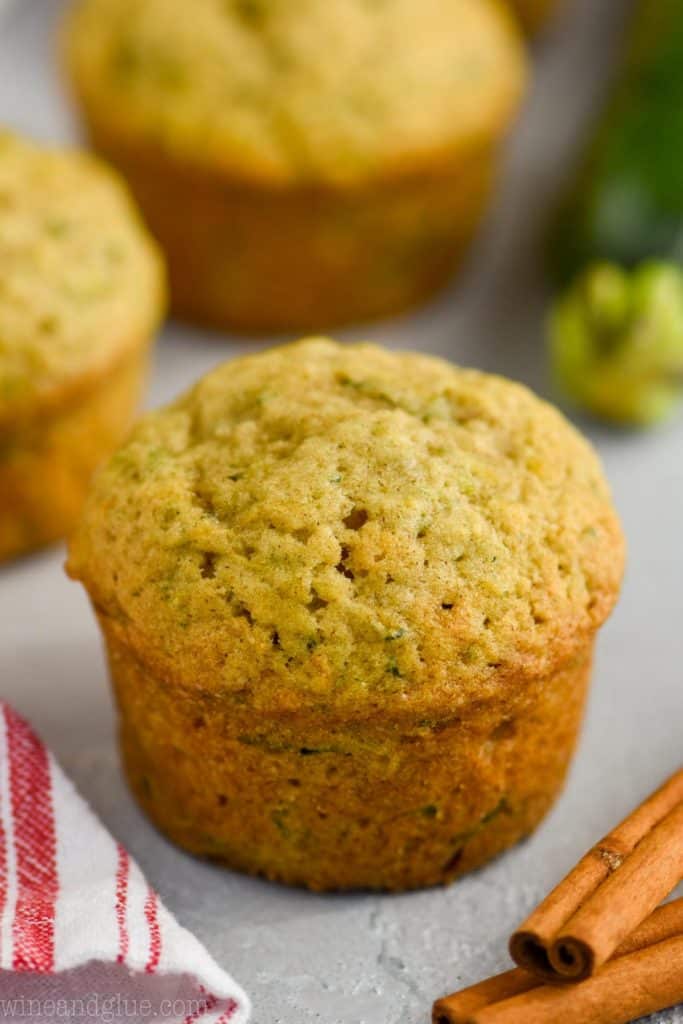 Please let me know in the comments if you make these muffins and what you think! I hope your whole family loves them!
More Great Zucchini Recipes
If you are looking for more great zucchini recipes, try these!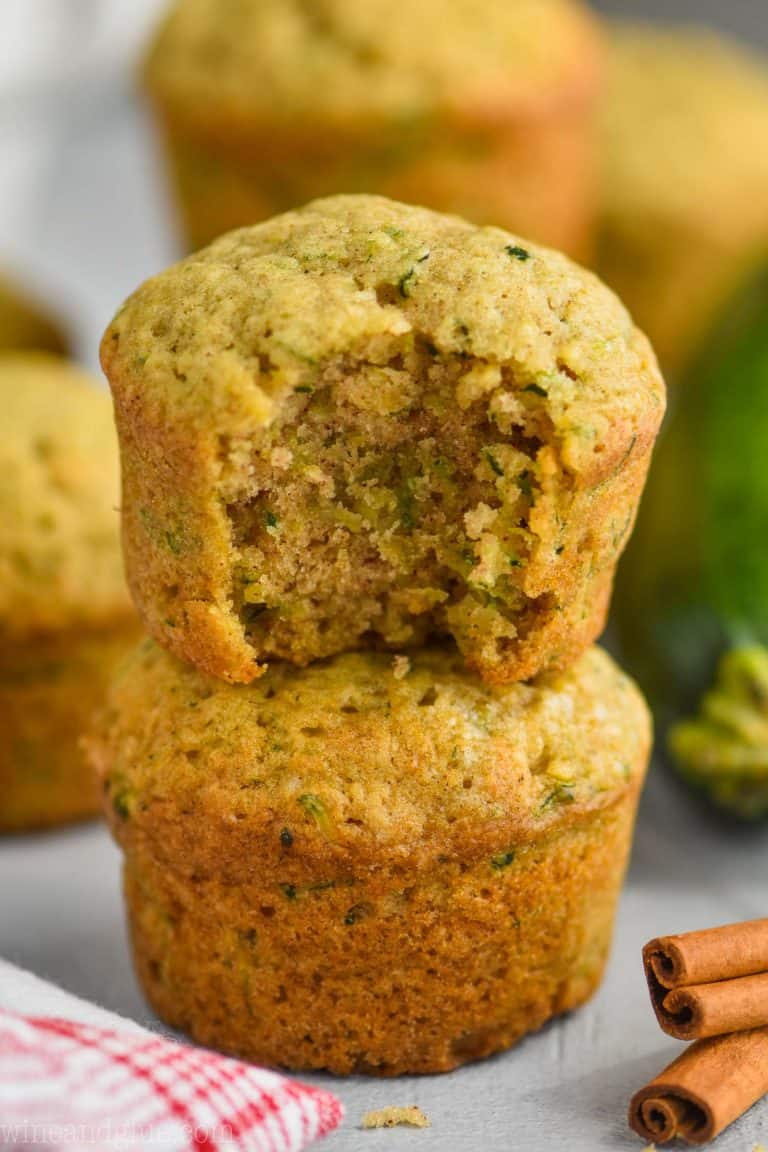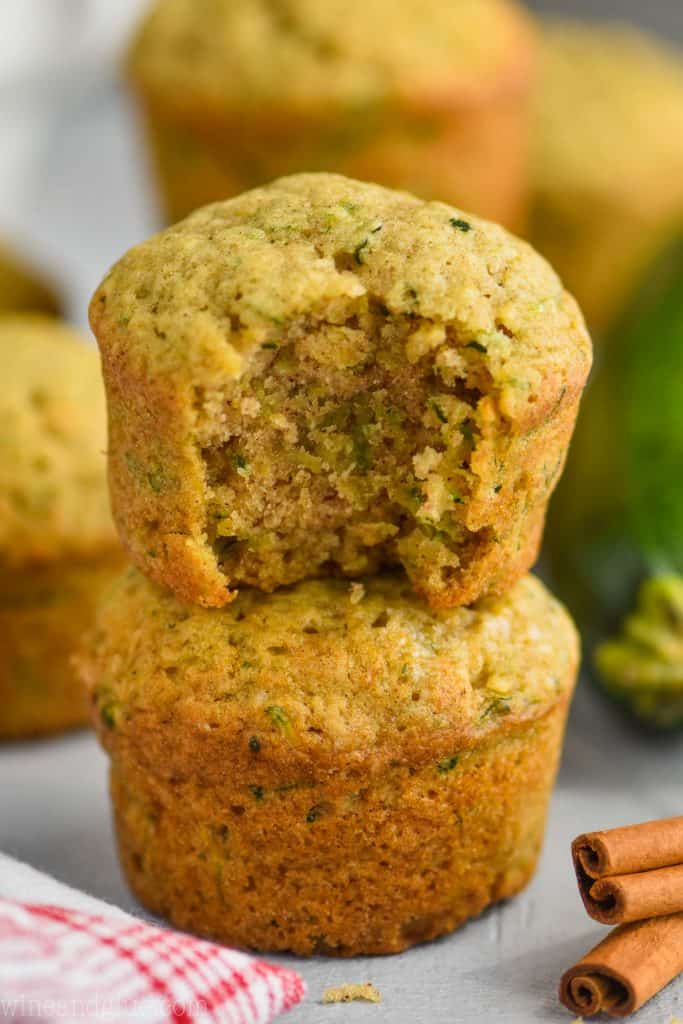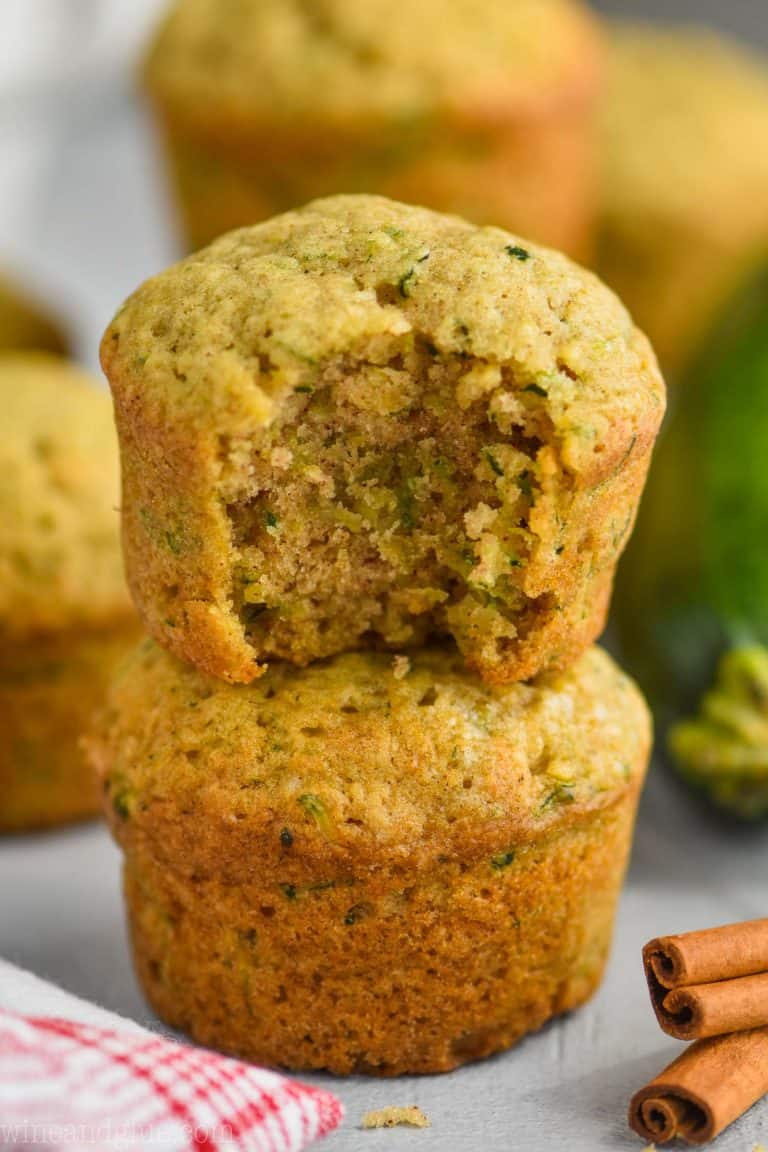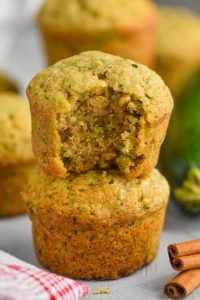 Zucchini Muffins
These Zucchini Muffins are moist, delicious, and perfect in just about every way.  Adding shredded zucchini to muffins is simple!  This recipe is a keeper that you will use all summer long.
Ingredients
1 1/2

cups

granulated sugar

(300 grams)

2

eggs

1

cup

vegetable oil

3

cups

shredded zucchini

about three medium zucchinis (see note 2)

3

cups

all purpose flour

see note 1 (360 grams)

1

teaspoon

salt

1

teaspoon

baking soda

1

teaspoon

cinnamon
Instructions
Preheat your oven to 350 degrees. Line two muffin tins with 16 muffin liners (12 in one and 4 in the other). Set aside.

In a large bowl whisk together the sugar, eggs, vegetable oil, and shredded zucchini.

In another large bowl whisk together the flour, salt, baking soda, and cinnamon.

Mix the flour mixture into the zucchini mixture, mixing until just combined. Make sure not to overmix.

Add the batter to the lined muffin tins, putting a heaping 1/4 cup of batter in each one.

Bake for 22 to 28 minutes, rotating the muffin tins half way through. Remove when the edges of the muffins are golden brown and when you can stick a toothpick into a muffin in the center of the muffin tin and it comes out clean.

After a few minutes, remove them from the muffin tin and allow them to cool completely before storing. Or enjoy once cool enough to touch.

Store in an airtight container for up to 4 days.
Notes
It's important that you scoop your all purpose flour with a spoon into a measuring cup and then level it off. That way you don't pack your flour, making too much flour and dry crumbly muffins.
Generally speaking, a medium zucchini, when shredded equals one cup.  You are looking to have about 15 ounces (by weight) of shredded zucchini. Do not remove the moisture.
Serving:
1
muffin
Calories:
288
kcal
(14%)
Carbohydrates:
36
g
(12%)
Protein:
3
g
(6%)
Fat:
15
g
(23%)
Saturated Fat:
2
g
(13%)
Polyunsaturated Fat:
9
g
Monounsaturated Fat:
3
g
Cholesterol:
23
mg
(8%)
Sodium:
235
mg
(10%)
Potassium:
70
mg
(2%)
Fiber:
1
g
(4%)
Sugar:
19
g
(21%)
Vitamin A:
150
IU
(3%)
Vitamin C:
3.3
mg
(4%)
Calcium:
60
mg
(6%)
Iron:
0.2
mg
(1%)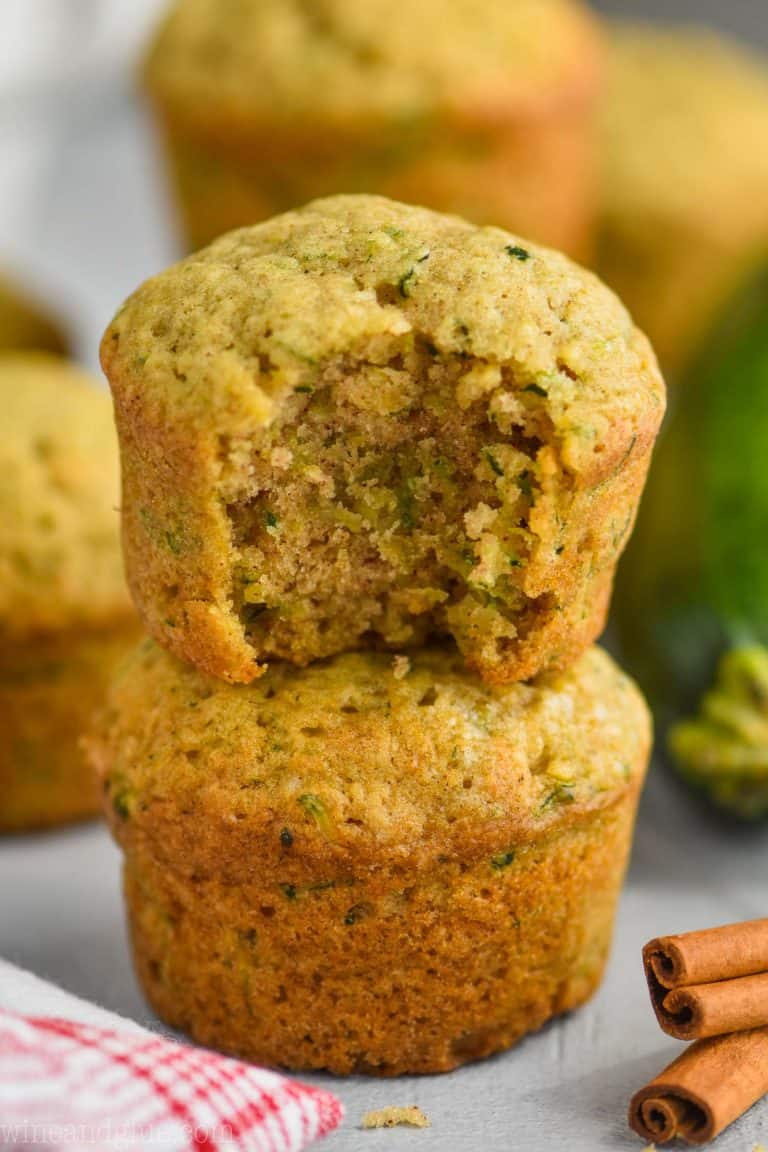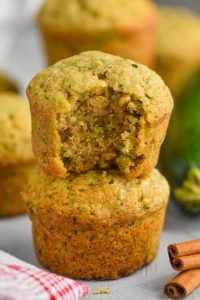 did you make this
Zucchini Muffins