This Iced Coffee Cocktail is a the perfect easy summer afternoon treat! Made with just a few ingredients, you will want to sip on it always.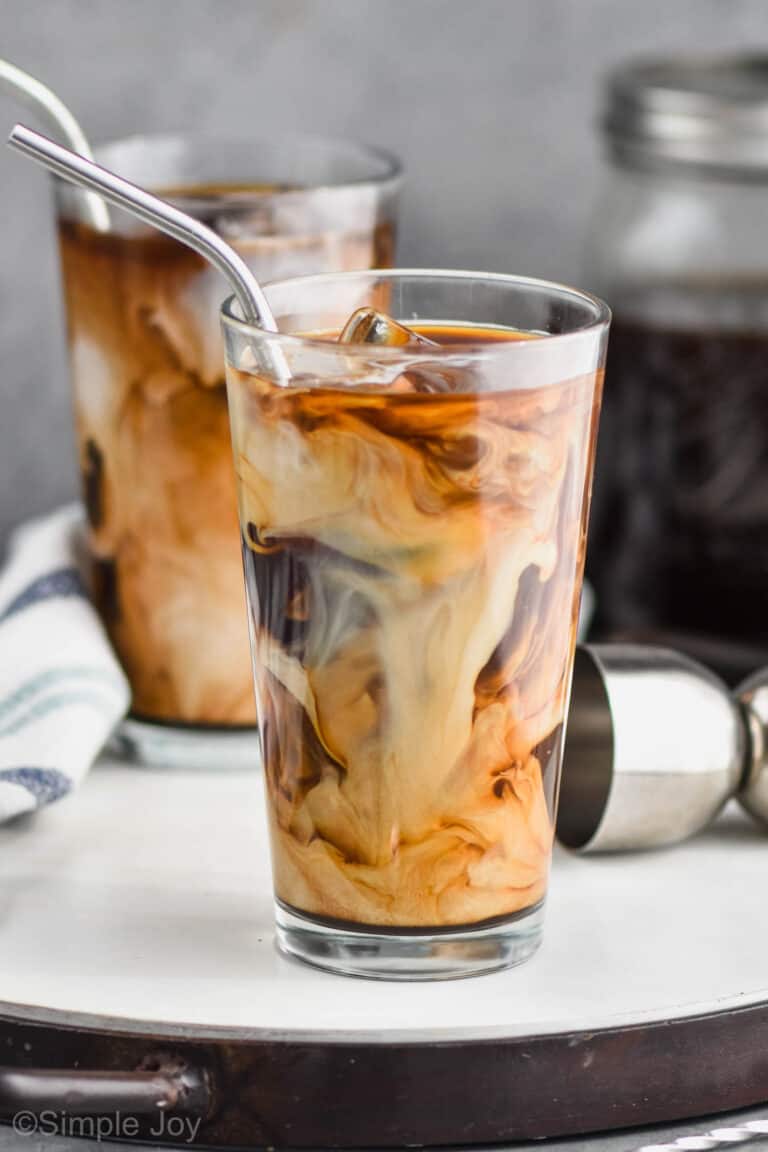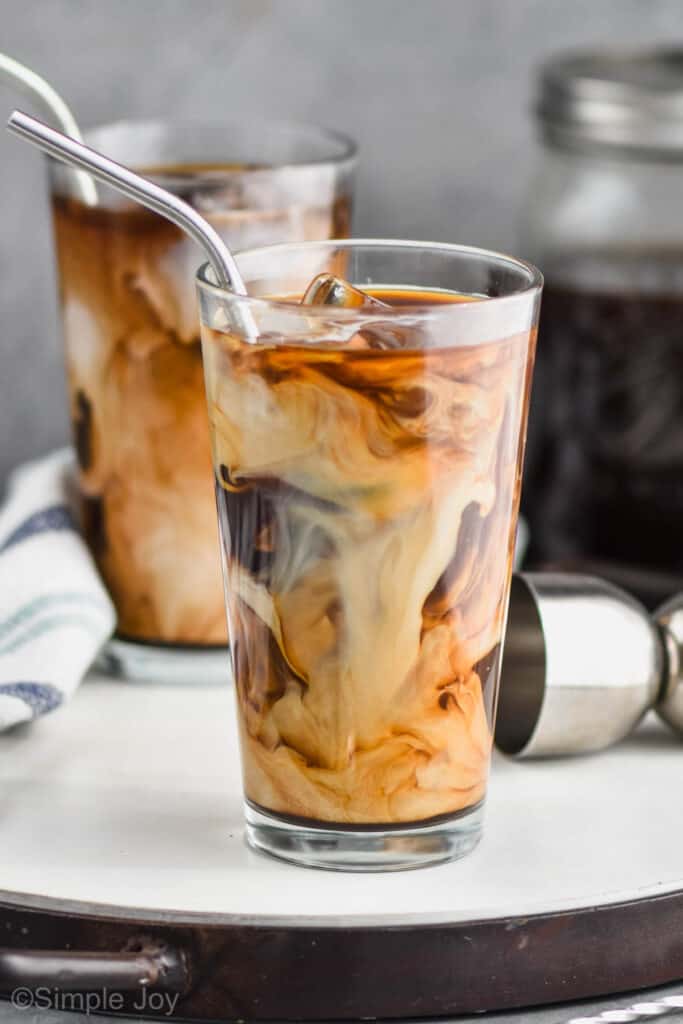 Welp. My kids officially aren't going back to school this spring. I may need a minute to process that.
I keep telling myself to take this one day at a time. To be patient, both with myself and with others. To look find the positive moments in each day. To make healthy choices that will end up making me feel better.
Some days I'm really good at that.
And other days I make myself a giant tumbler full of Iced Coffee and vodka for a glorious afternoon Iced Coffee Cocktail.
Today might be an Iced Coffee Cocktail day.
HOW TO MAKE ICED COFFEE
I've had this Adult Iced Coffee on my site for YEARS. Like the original post talked about being happy Quinn was down for a nap . . . she's 8 now.
Iced Coffee is simple to make, and it's even easier to turn it into an adult beverage.
Brew a big pot of coffee. Allow it to cool. See more about this below.
Add coffee, ice, half and half, simple syrup, and flavored vodka to a large tumbler filled with ice.
Sip it in the sun and forget your worries.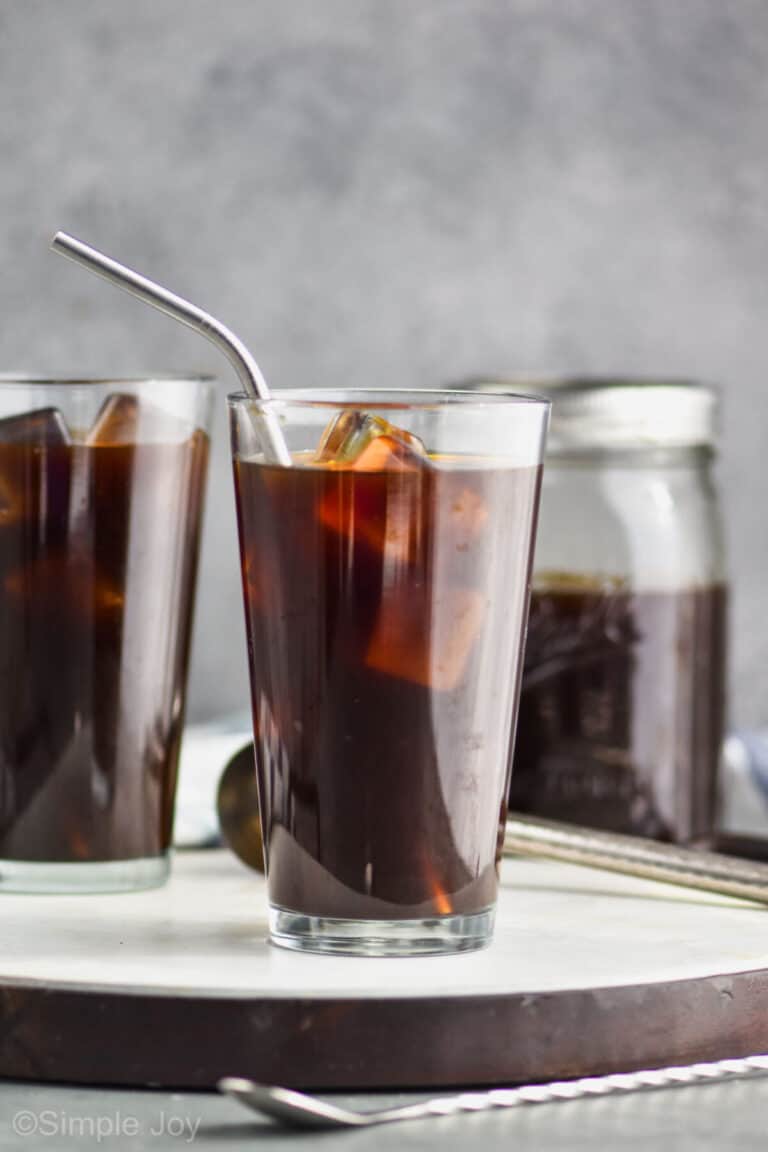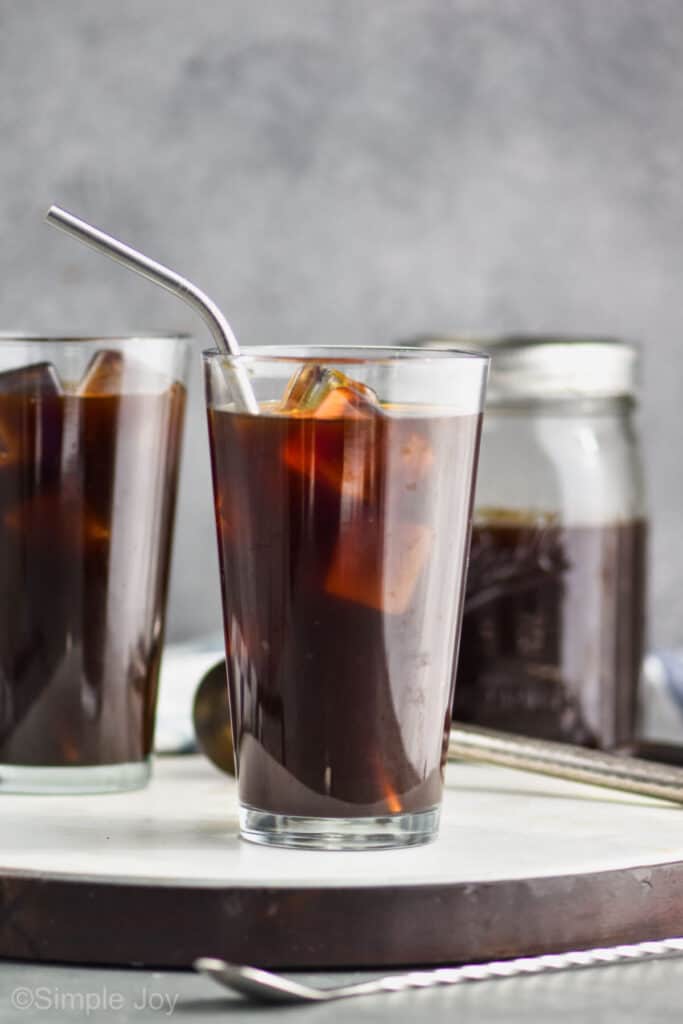 COOLING COFFEE
Having your coffee cold is really important to this recipe. I like brewing a pot, allowing it to cool off a little bit, and then storing it in a mason jar in the refrigerator.
Making this the night before is a great way to skip the waiting game. Otherwise give your coffee a solid three to four hours in the refrigerator before you go to drink it.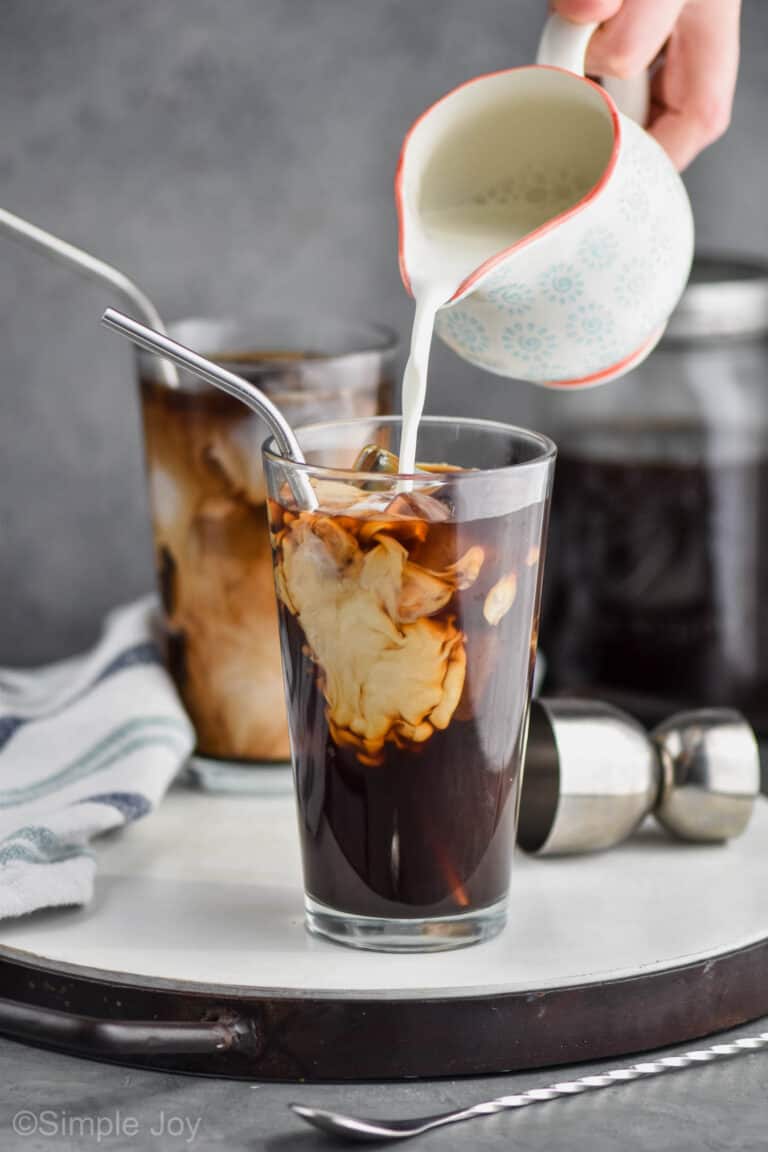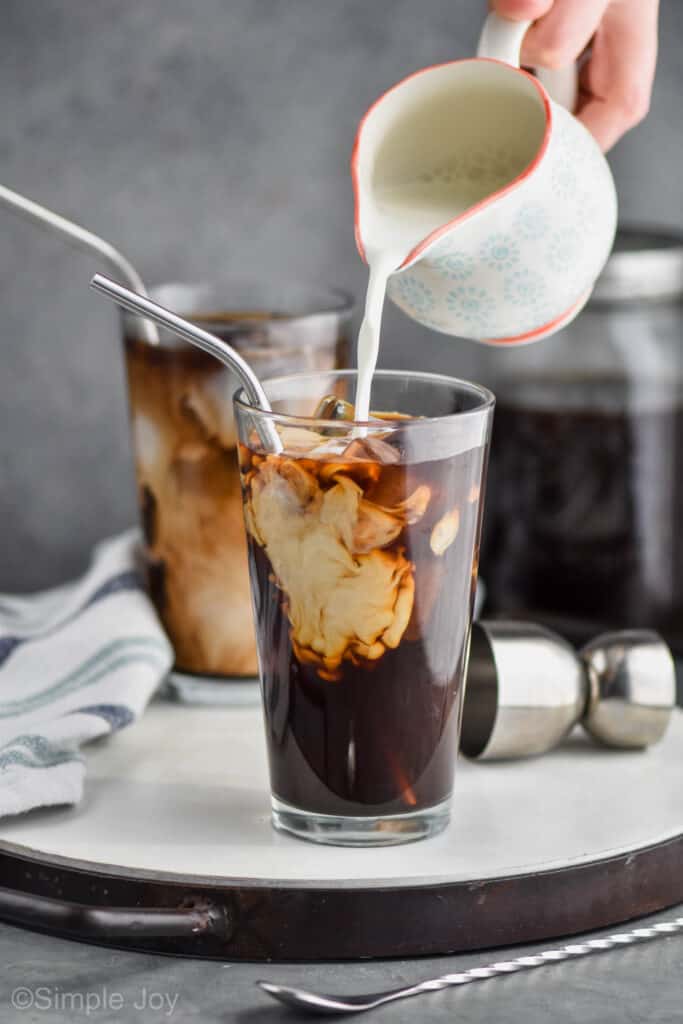 ADDING SWEETENER
If you like your coffee sweet, pay attention here!
When we add sugar to hot coffee, the heat in the coffee, helps the granulated sugar disintegrate. With coffee that has been cooled, we don't really have that luxury.
So you have two choices:
Add sweetener while the coffee is still hot. A great option if you are only making one for you and know how you like your coffee.
Add simple syrup once the coffee is cold.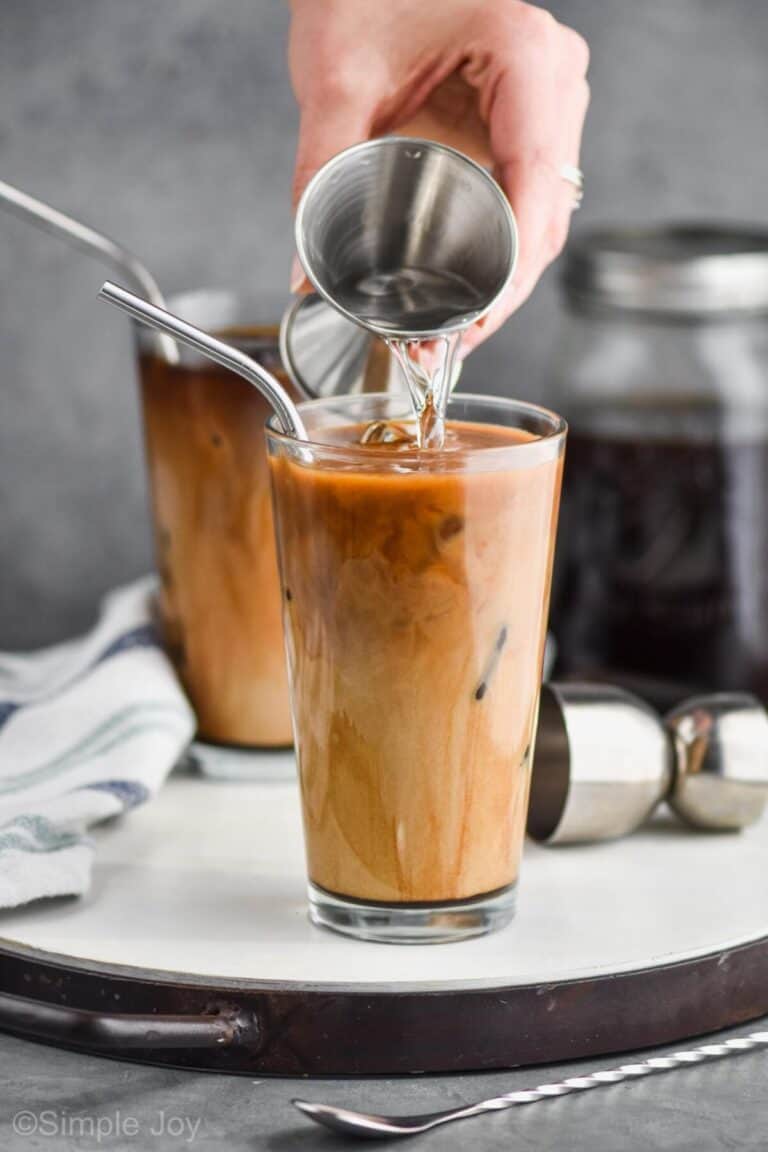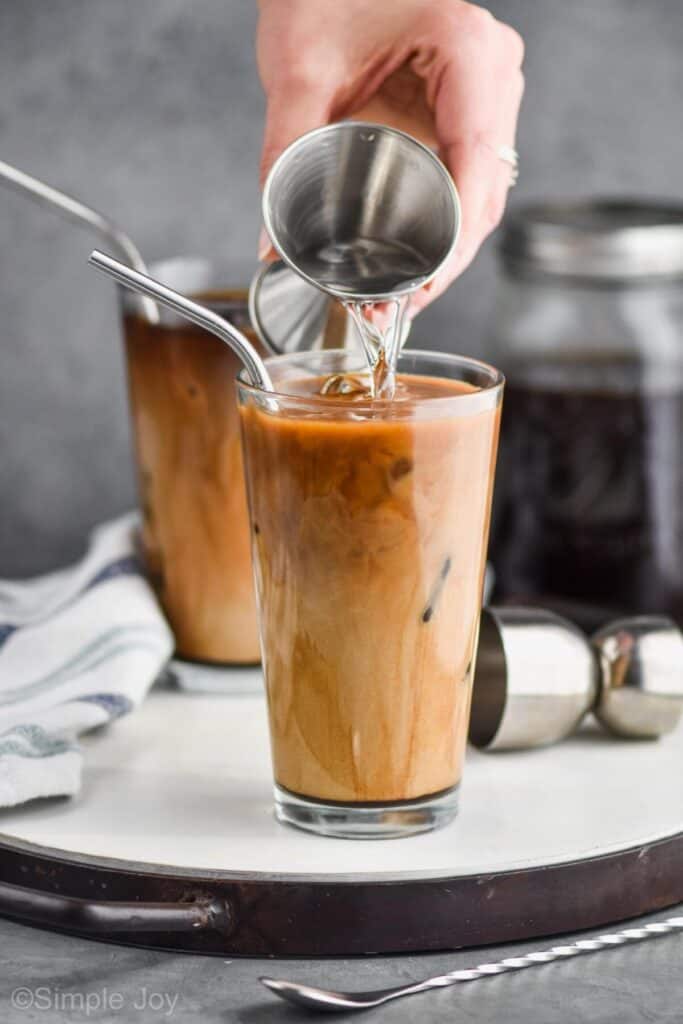 FLAVORED VODKA
You know all those different flavored syrups in coffee shops? Well, that's kind of what we are going after with our flavored vodka. It adds a little something special to this, making it feel like the afternoon treat it was meant to be.
Here are some flavored vodkas that I think are great in this.
Cherry
Cake
Amaretto
Whipped Cream
If you don't have any on hand, I would also recommend regular vodka and Amaretto – about an ounce of each.
And finally, you can top it off with a little homemade chocolate whipped cream.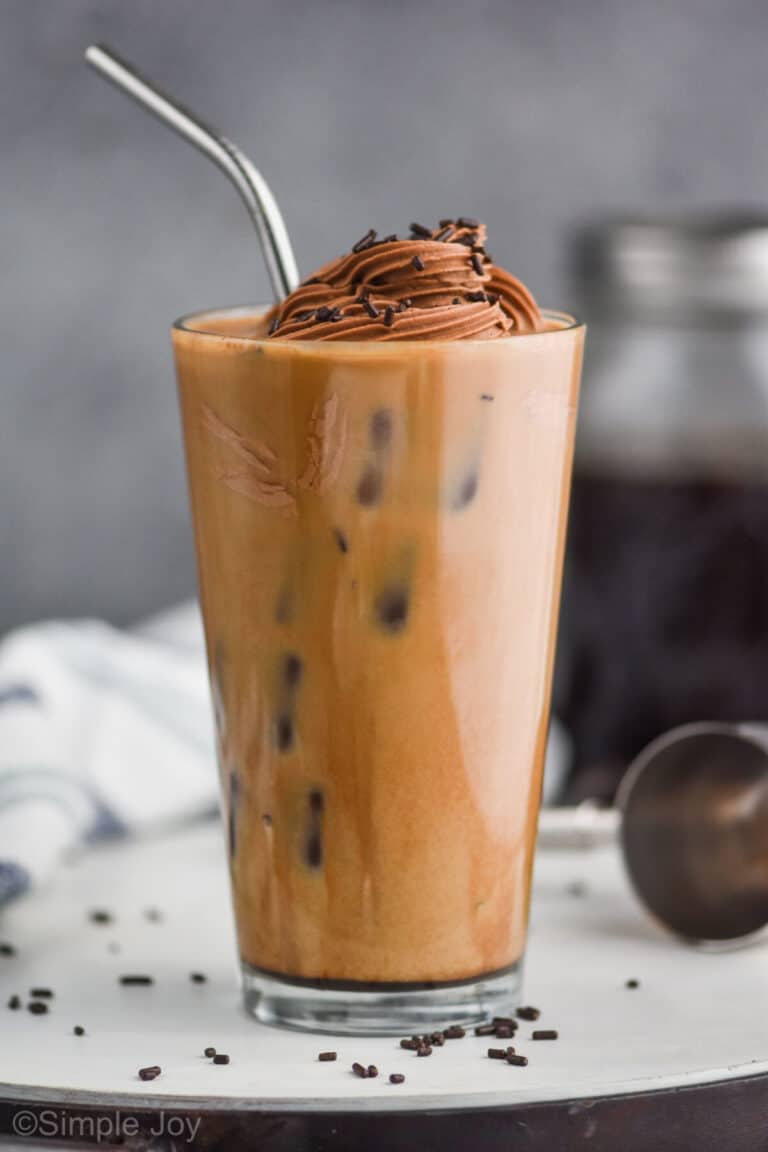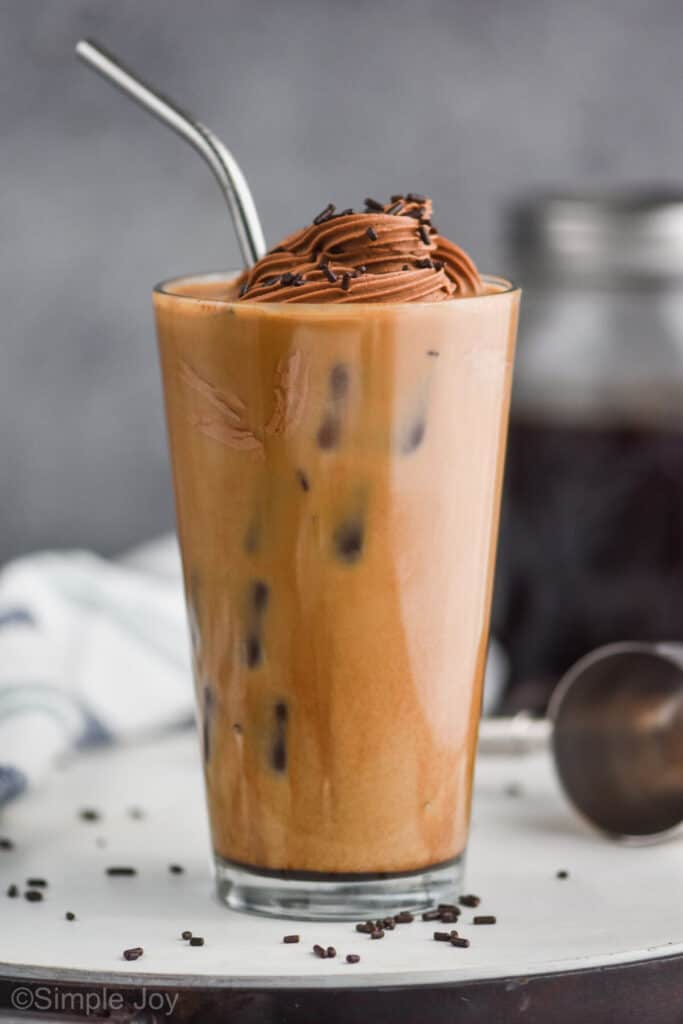 OTHER GREAT COCKTAILS
If you are looking for some other great summer cocktail ideas, you have come to the right place.
If you make these or any of my other recipes, leave me a comment and let me know what you think!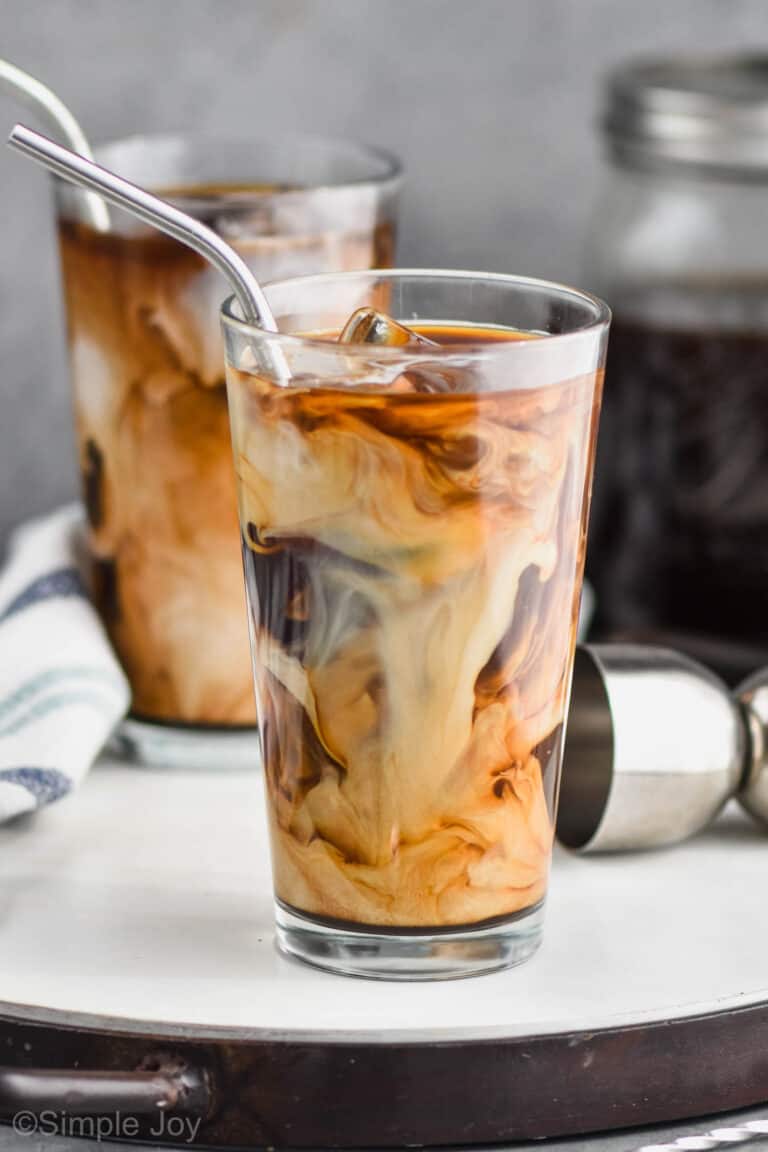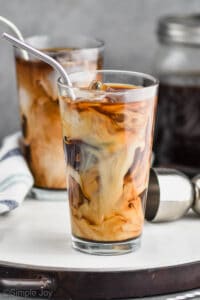 Iced Coffee Cocktail
This Iced Coffee Cocktail is a the perfect easy summer afternoon treat! Made with just a few ingredients, you will want to sip on it always.
Instructions
Fill a large tumbler with ice.

Add in the coffee, simple syrup, half and half, and vodka.
Notes
Please note that the nutritional information does not include the chocolate whipped cream.
Calories:
246
kcal
(12%)
Carbohydrates:
22
g
(7%)
Protein:
1
g
(2%)
Fat:
3
g
(5%)
Saturated Fat:
2
g
(13%)
Cholesterol:
10
mg
(3%)
Sodium:
33
mg
(1%)
Potassium:
148
mg
(4%)
Sugar:
21
g
(23%)
Vitamin A:
100
IU
(2%)
Calcium:
30
mg
(3%)
Iron:
1
mg
(6%)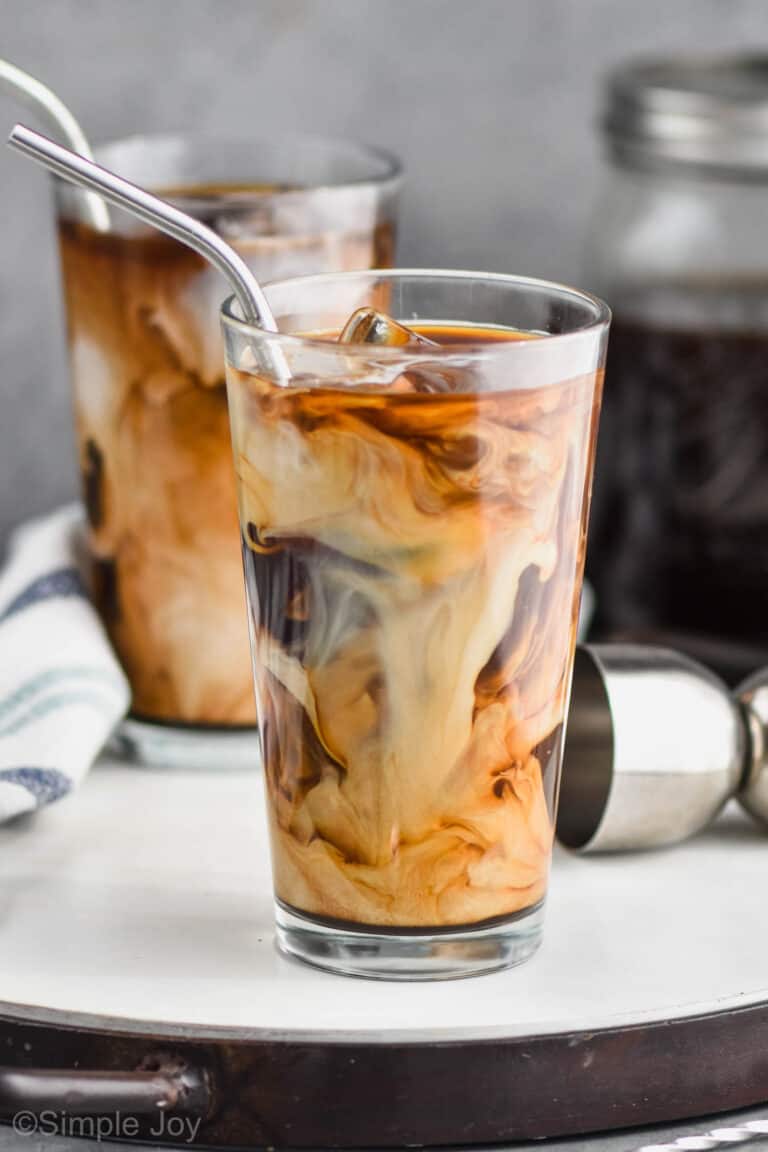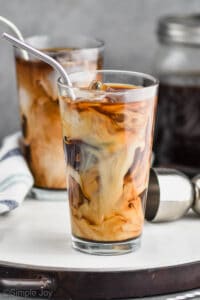 did you make this
Iced Coffee Cocktail