Just FOUR ingredients for this simple but irresistible Cherry Sangria!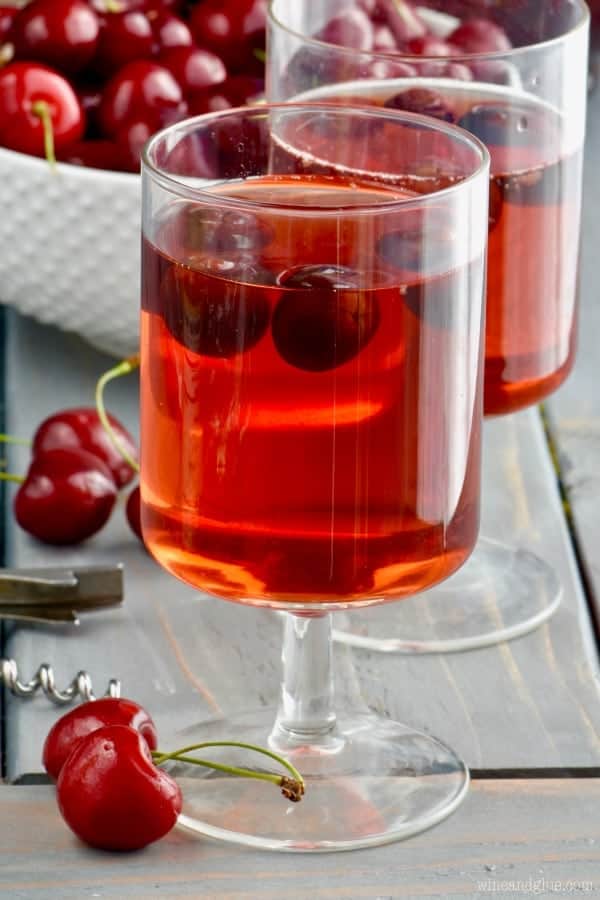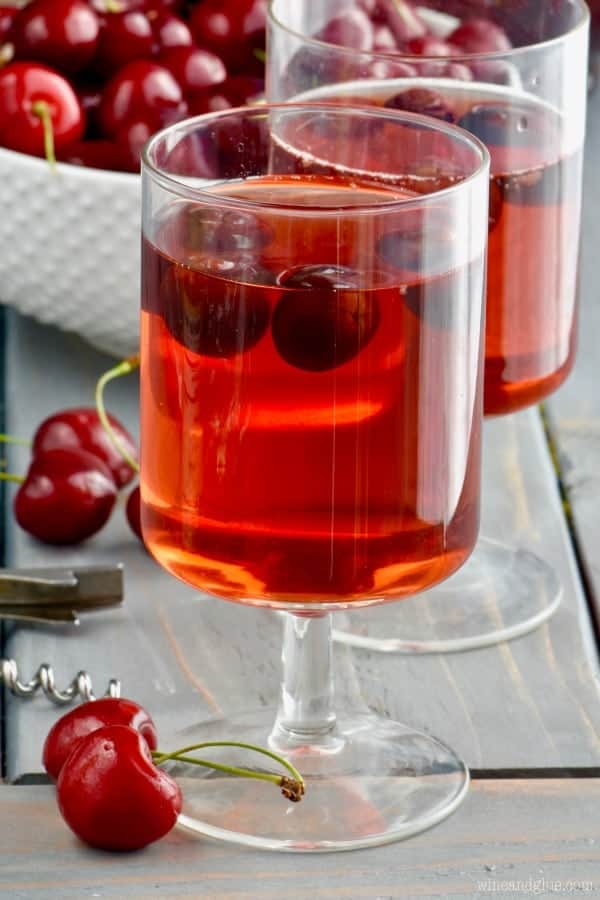 This post was originally published in June of 2013. The photos and text have been updated in May of 2017!
This is a post that I wrote years and years ago as part of a birthday celebration for a good blogging buddy of mine. She has moved on to bigger and better things, like being the mom of a super sweet little baby boy, and I thought that the photos of this Cherry Sangria could use a good face lift. So here we are!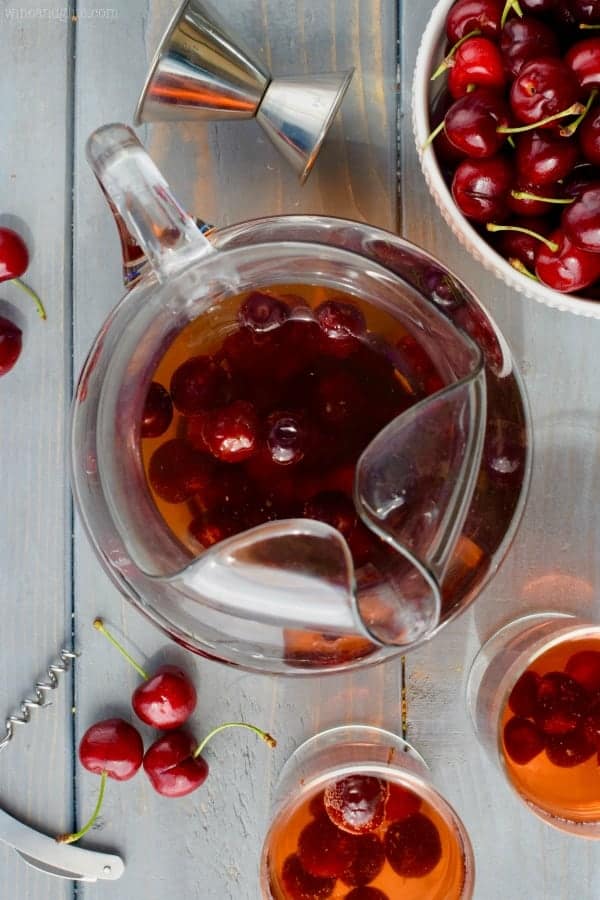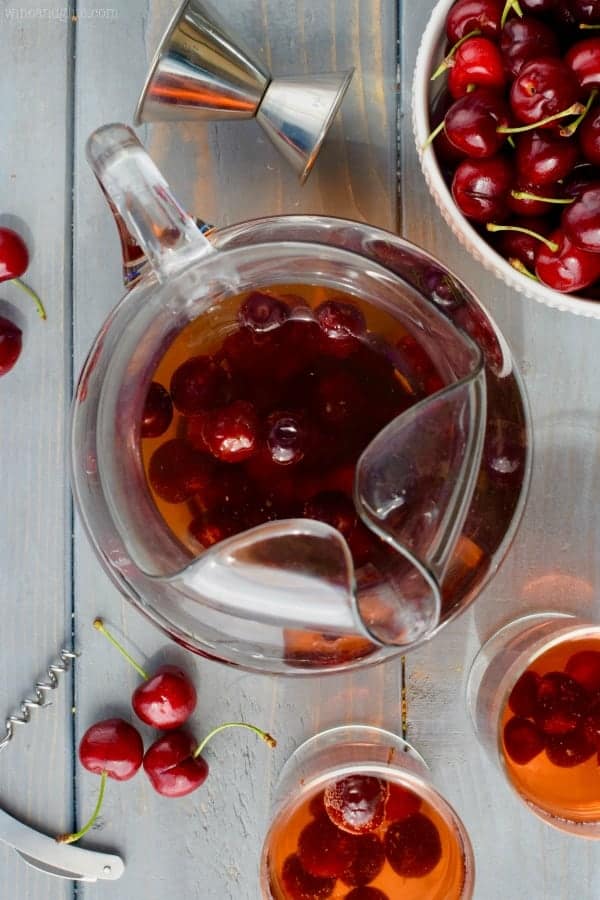 Even though the original photos of this sangria are sort of sad and depressing, this post took off and because super popular! I think its because it is such a crazy easy sangria to make, and it is absolutely delicious. You just start with some sweet white wine, I like using moscato, but if you are worried it will be too sweet for you pick a different white that you love. Then you just add some frozen cherries and some amaretto! Done!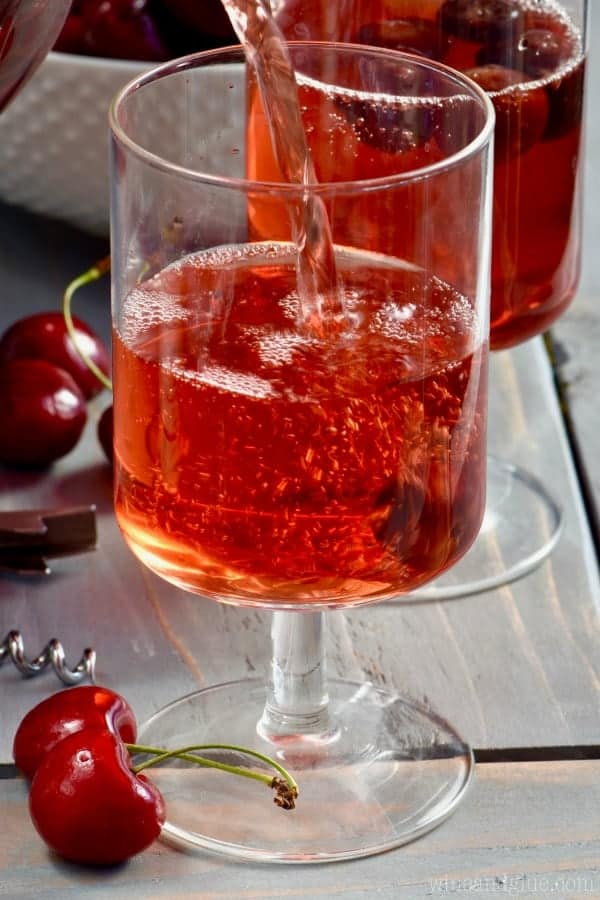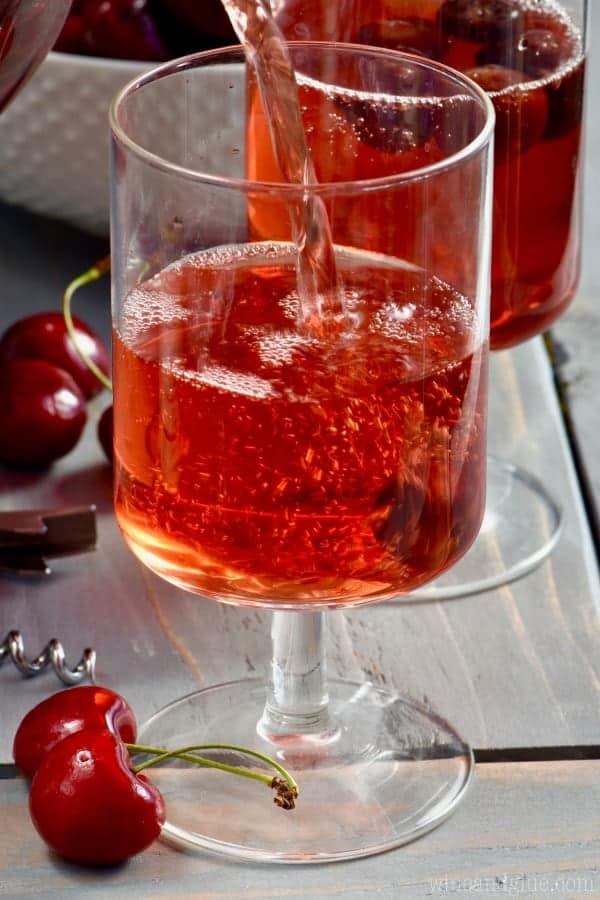 A pitcher of this goes FAST, so I definitely suggest you double it, but don't feel like you need to double the frozen cherries. One bag is definitely enough. Either way, make sure that you let it sit overnight (the overhead shot was taken before they soaked and you can see it's not the pretty red color yet). The cherries will thaw into the cocktail and give it the beautiful red color that you see and their sweet cherry flavor. I like to add some white soda (like 7 UP or Sierra Mist) to top off the glasses, but it's definitely not a must. If you don't like your drinks too sweet, you can swap out the white soda for club soda. Either way, I'm sure you will find your way to the bottom of the pitcher quickly!
Click here for more sangria recipes.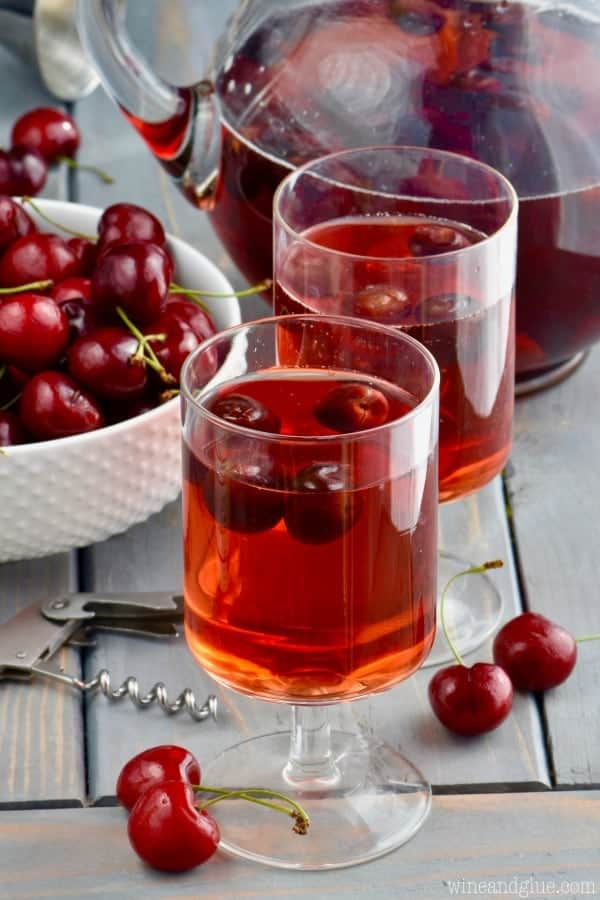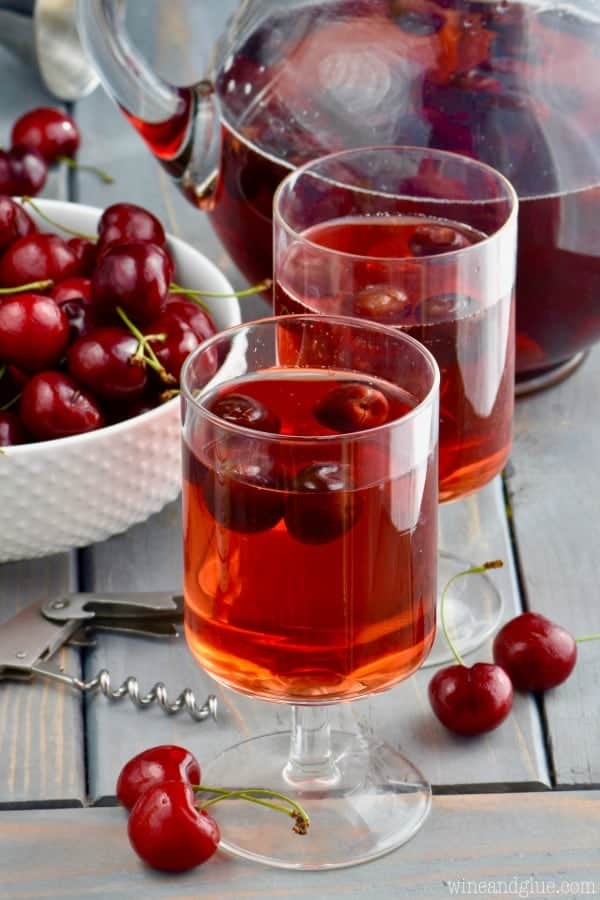 Follow me on social for more recipe ideas & inspiration!

Cherry Sangria
Ingredients
750

ml

bottle of Moscato

I use Barefoot

1/3

cup

of Amaretto Liqueur

1

12 oz bag of frozen cherries (I got mine at Target)

white soda

I use Diet Sierra Mist (optional)
Instructions
Mix together the wine, the amaretto, and the cherries and let sit overnight. Note that this recipe actually tastes best two days past making it, though it is delicious after one night in the fridge.

Serve the sangria topped with the white soda (or club soda for a less sweet drink). I did about two parts sangria to every one part soda.

did you make this
Cherry Sangria
You might also like: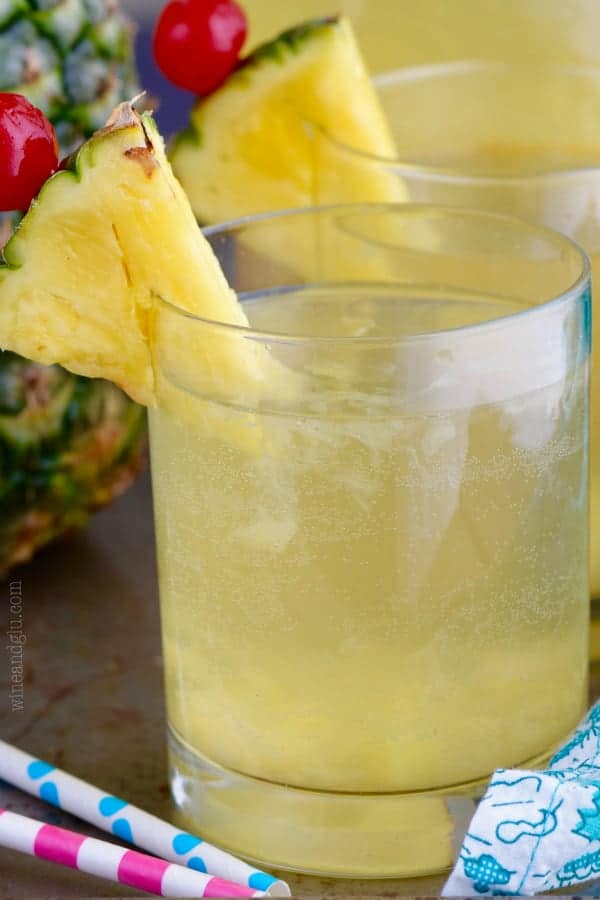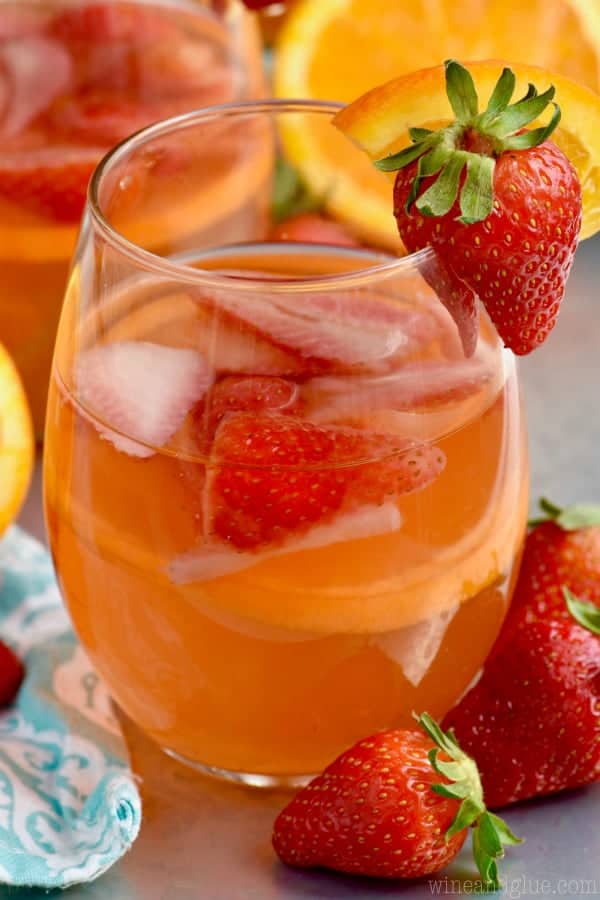 SaveSave
SaveSave