I'm proud to be partnering with Meijer to bring you this amazing recipe and easy party ideas!
These delicious Crockpot Chicken Wings are so incredibly simple to make and can be done in any flavor you want! Make them for a party, a backyard BBQ, or game day! They are sure to steal the show.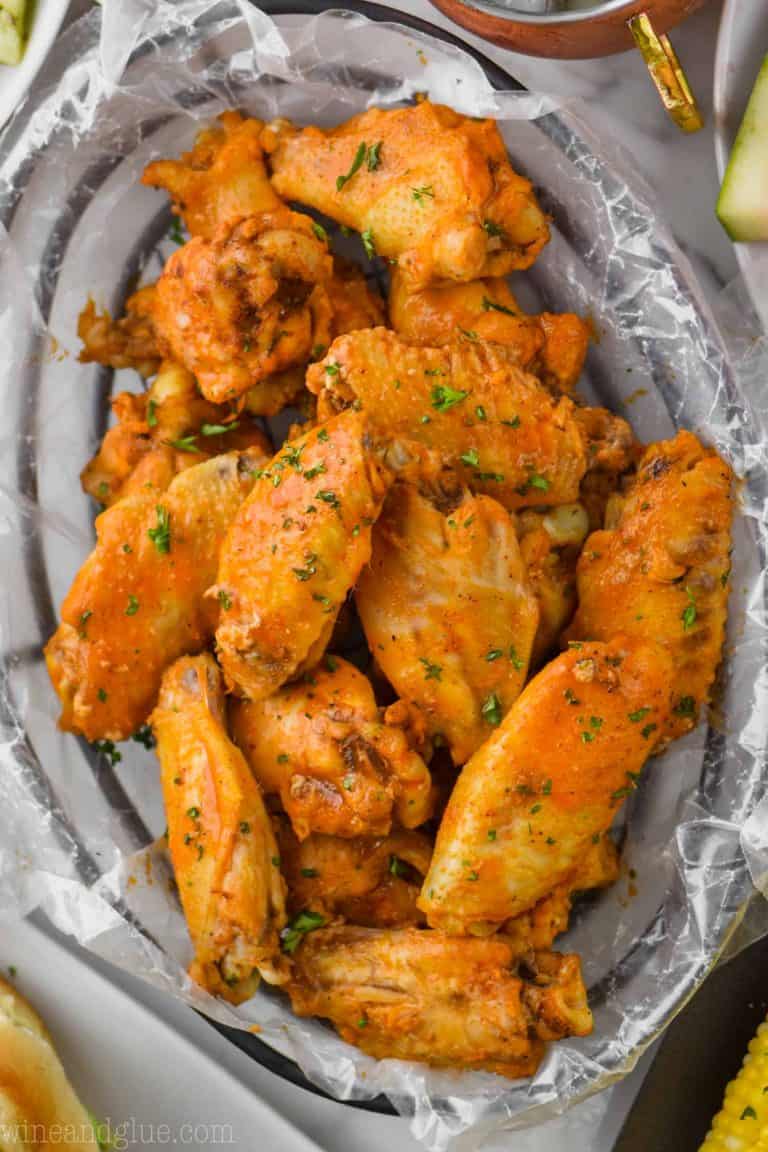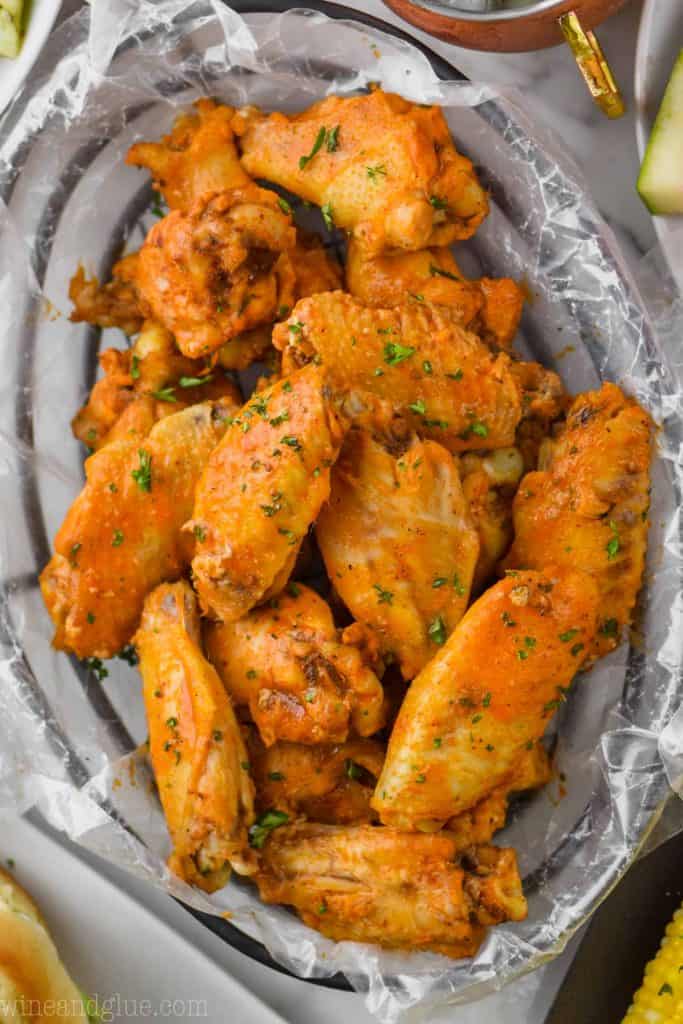 With summer wrapping up and Labor Day right around the corner, we are doing our best to enjoy every last second of summer. For us, that means family time on the patio with friends, fun lawn games, and all the amazing and delicious recipes you can make – both on and off the grill!
If you are taking advantage of the last few days of summer, you are going to love all these great ideas that make for the perfect Labor Day party, including these amazing Crockpot Chicken Wings. It starts with some amazing wing sauce from Meijer (the have so many great flavors!!), I like to throw my Chicken Rub in there, and then you just sit back and let your slow cooker do the work!
How to Make Wings in the Crock Pot
The biggest thing I like about this recipe is how easy it is to make. You can use fresh or frozen wings, and start by rubbing them down with my Chicken Rub. It's a nice addition to this recipe without overpowering the sauce.
I will be honest with you, this step is optional. However, I think it adds so much great flavor to the chicken.
After that, you cover them in your favorite wing sauce and let them cook away. I chose Meijer's Buffalo Wing Sauce, because it is so delicious! I love all things buffalo.
Finally, if you want to crisp the skins (this is optional), place the chicken wings on a wire rack. Put the wire rack on a foil lined baking sheet and throw them in a hot oven for 10 minutes. Works like a charm. Then pour sauce from the crock pot back over them or just throw them back in the slow cooker to keep warm.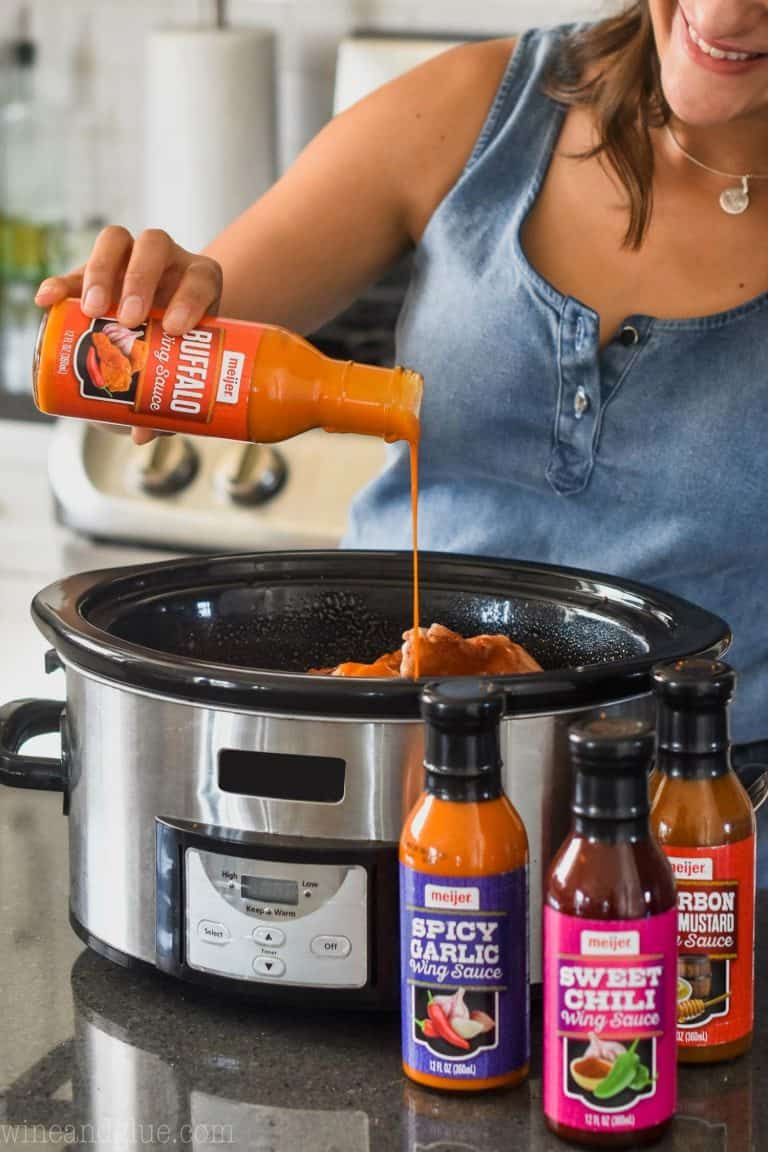 Different Sauces for Crock Pot Chicken Wings
Besides how quick these are to make, my other favorite thing about them is how versatile they are. If you don't like Buffalo sauce, Meijer has so many great wing sauces and all of them would be perfect in this recipe! Their Spicy Garlic Sauce is one of our other favorites!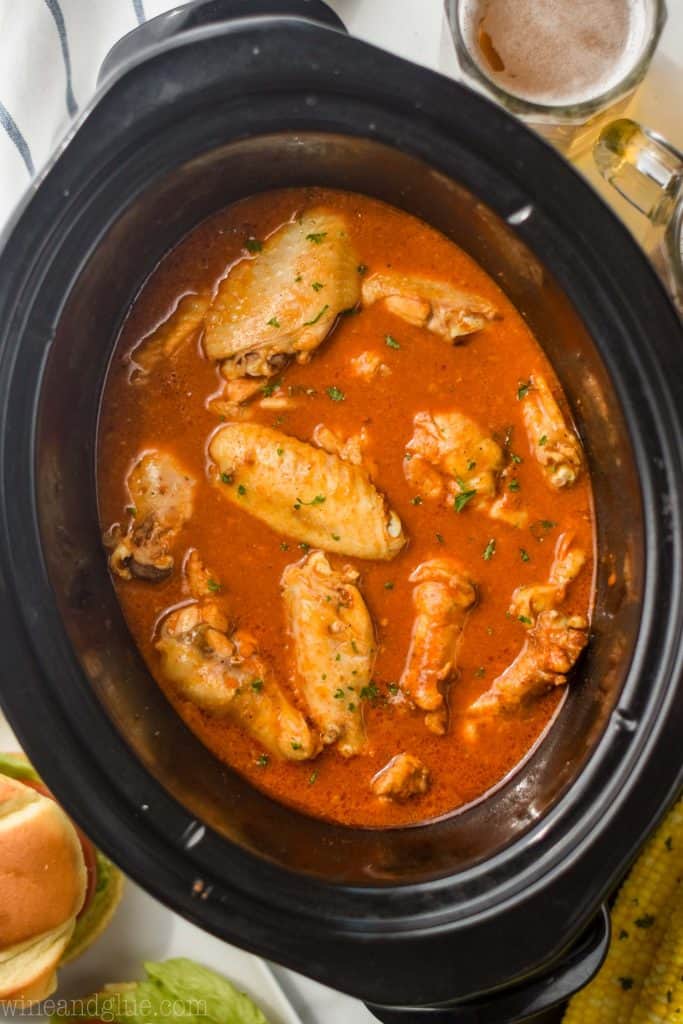 FRESH OR FROZEN
Using frozen chicken wings for this crock pot recipe makes it even more convenient and something you could do for a last minute dinner. Meijer has a great selection of fresh antibiotic free chicken wings. They also carry an antibiotic free frozen line that comes in a convenient three pound bag.
Cook the fresh wings for three hours on low.
Cook frozen wings for 2 and a half hours on high.

What to Serve with Slow Cooker Chicken Wings
These Crockpot Chicken Wings are absolutely perfect for Labor Day. When I'm making a lot of recipes to feed a crowd, I love to have at least one that I can make ahead or that I can set and forget. These come together so fast, and then cook on their own, they are great for parties.
Along with these chicken wings our Labor Day spread is going to include delicious grilled hamburgers. You all know how much I love Certified Angus Beef, and I'm so happy that I can always find the best cuts, and fresh ground chuck at Meijer. Their fresh ground chuck is perfect for grilling hamburgers.
Additionally, I'm in love with all the produce at Meijer. I love that they buy local produce as much as possible. The corn there is delicious; we have been grilling it all summer long. We also love their fresh watermelon.
I used their vine ripened tomatoes to make my Cucumber Tomato Salad. And I bought some amazing looking zucchini to make my Zucchini Salad. Both are perfect party sides and can be made ahead of time.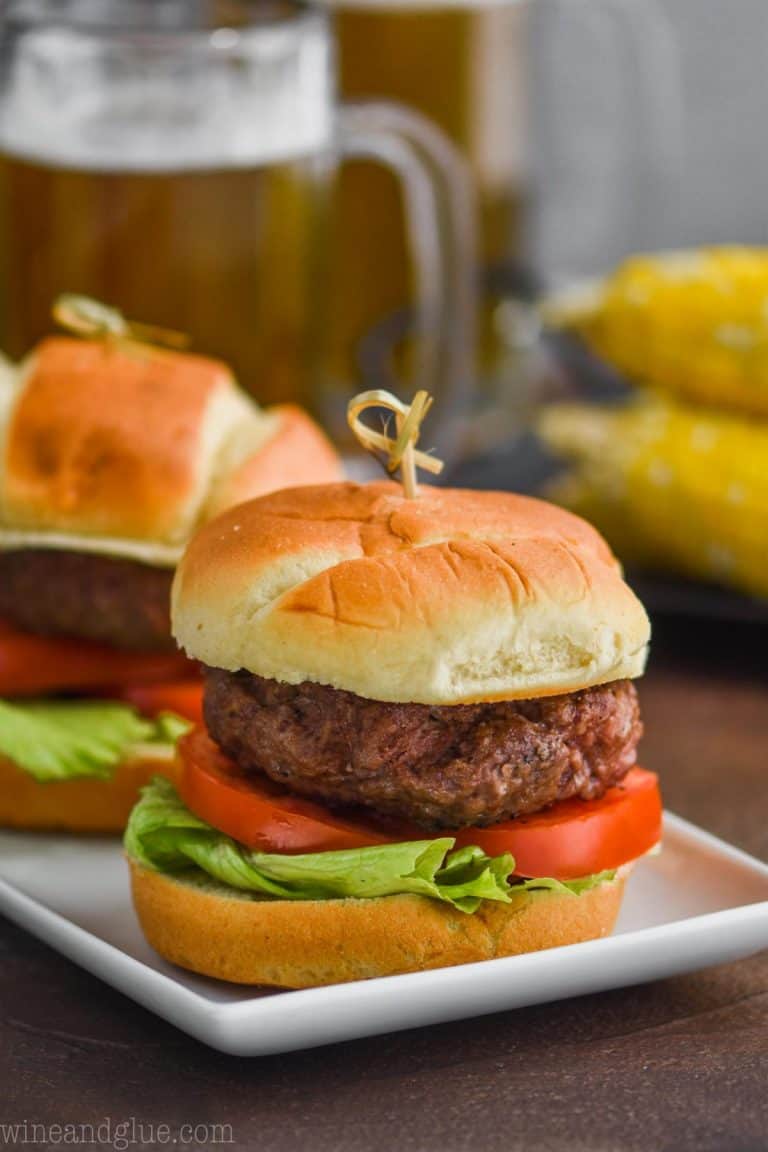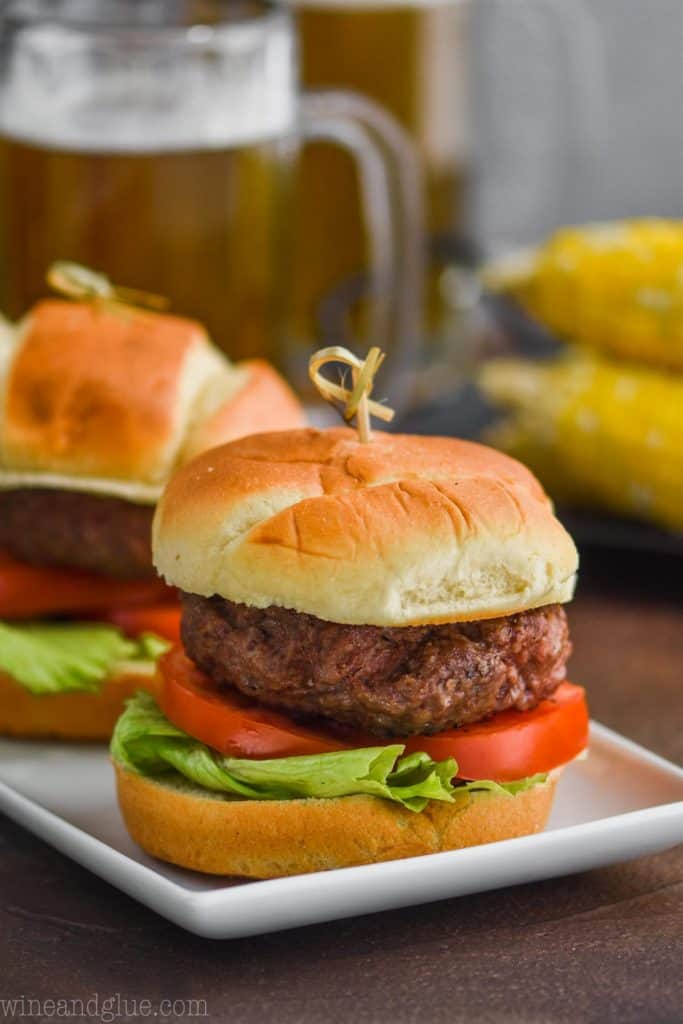 Other Perfect Party Goods
I love that while I am at Meijer I can grab all sorts of other goodies for our party – making it a one stop shop. Since I am always craving a great Moscow Mule, I grabbed some of their copper mugs. The handles on them are gorgeous. They also have some great tall beer mugs that are so classy for a party.
And I got some Tiki torches that I am now obsessing over! They sell fuel that has a bug repellent in it! We have gotten so much use out of these torches, because I refuse to be outside if I'm going to get bug bites.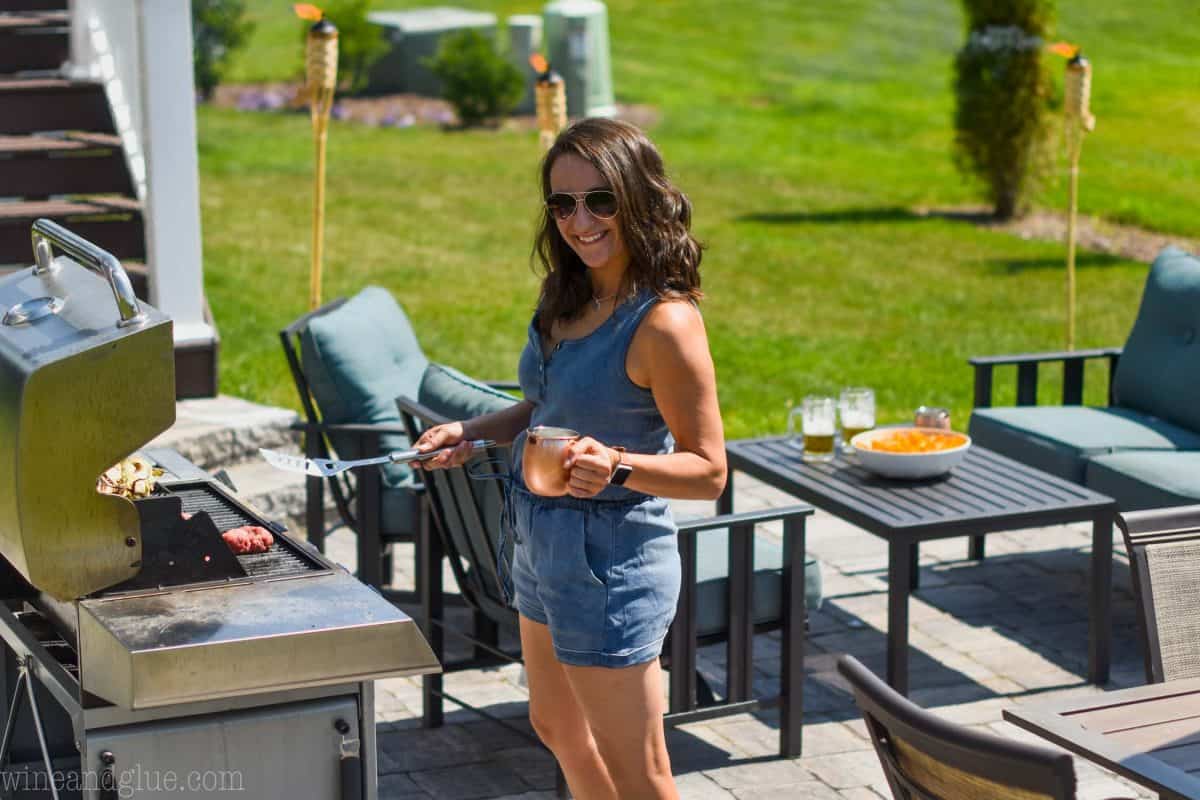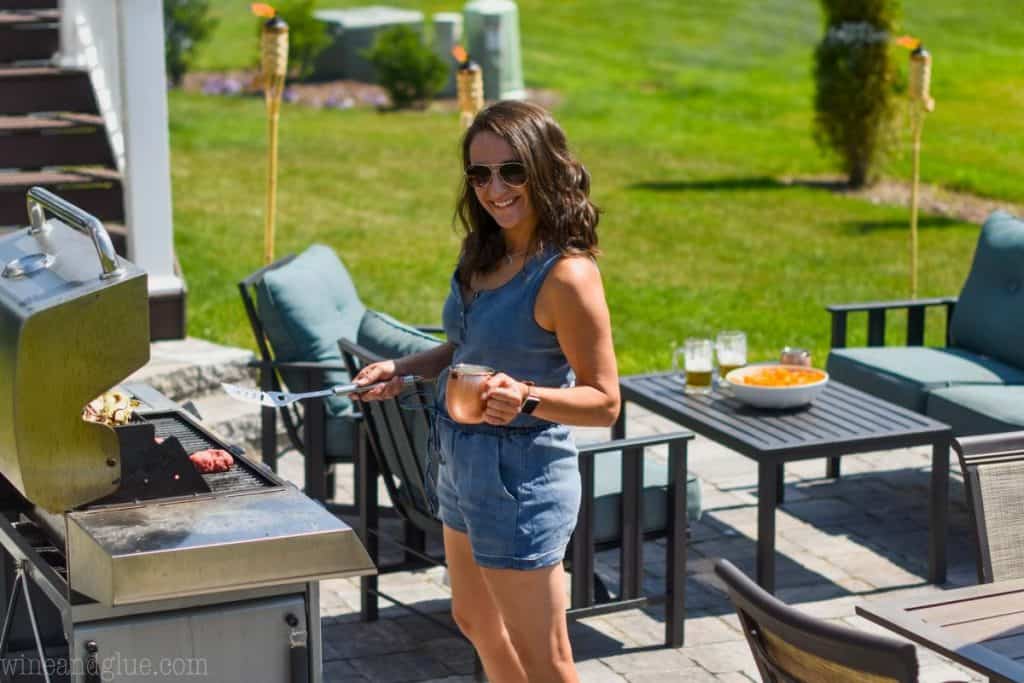 While we were grabbing our groceries at Meijer, we picked up these bean bag toss boards! They are the perfect addition to our Ladder Golf that we bought for a Labor Day party last year. We have gotten so much use out of both of them. The kiddos are constantly pulling them out of the garage to play with the neighborhood kids. I'm in love with how easy these boards are to pack up, carry together, and take along on picnics and beach days. The boards, the bags, and everything you need to set it up, fits inside the area of the two boards folded together. A super smart parent designed these!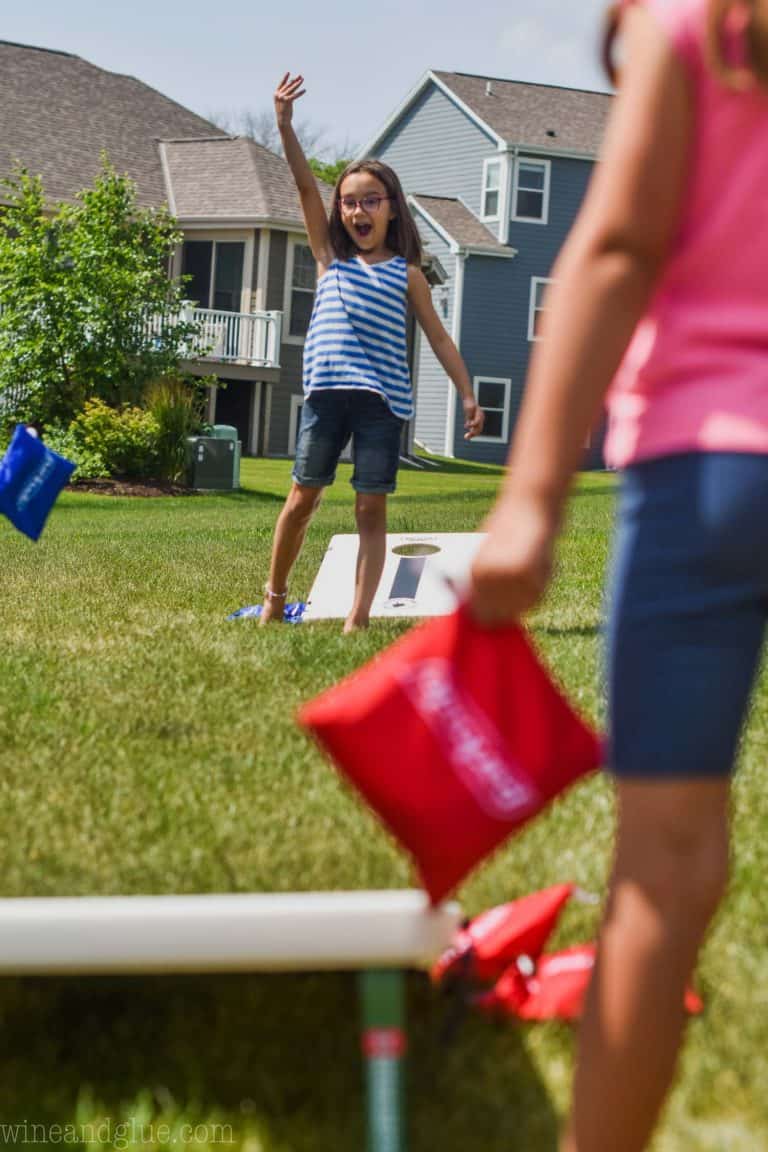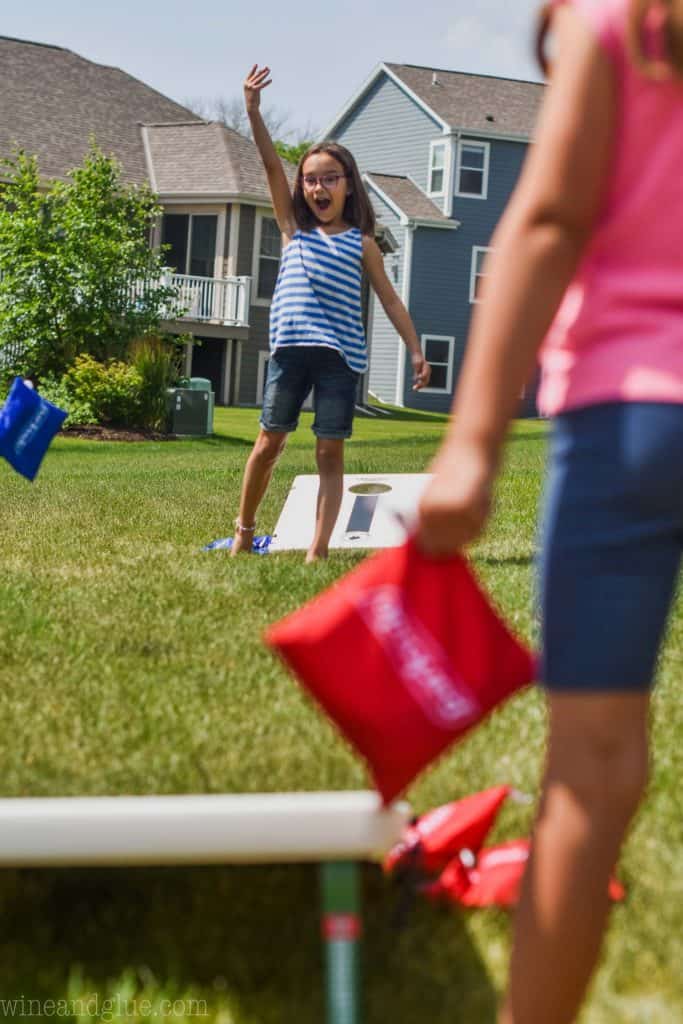 If you decide to make these amazing Crockpot Wings (or any of the other recipes I linked to in this post) or you have another great Meijer find for Labor Day, leave me a comment and let me know!
For more great recipes using everything Meijer has to offer, follow them on Facebook, Instagram, Twitter, Pinterest, and YouTube.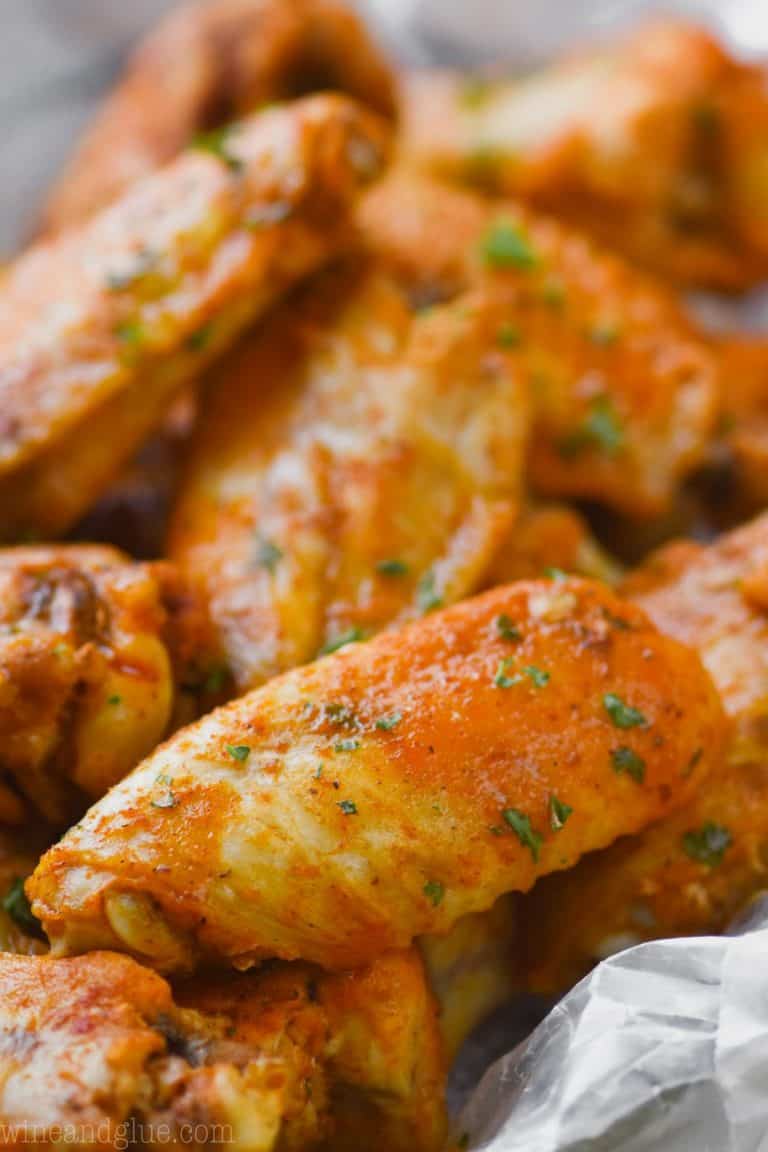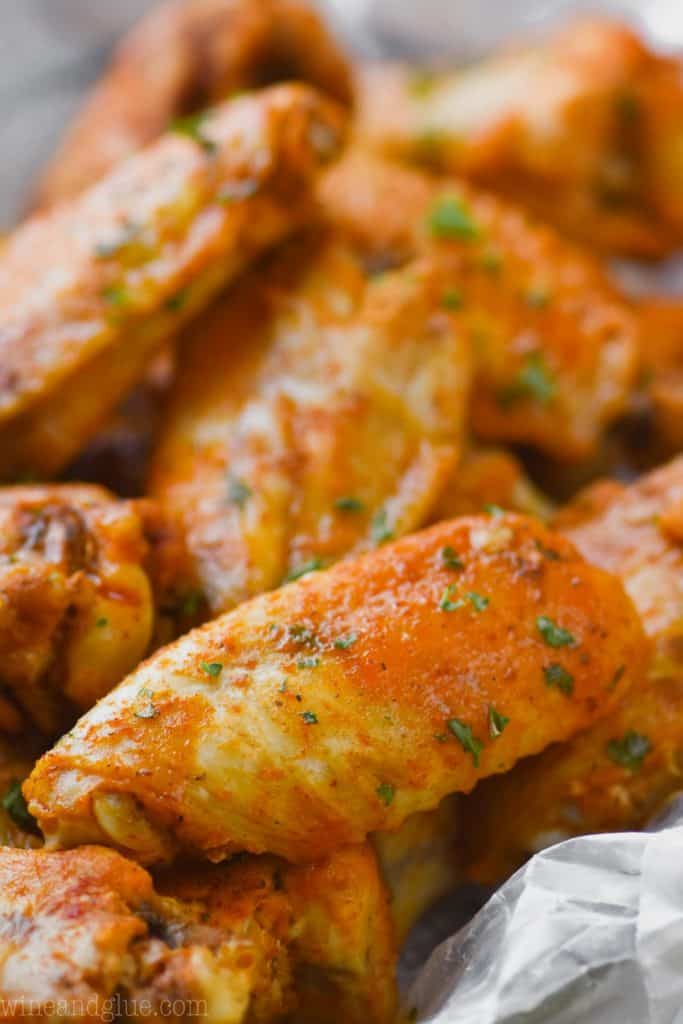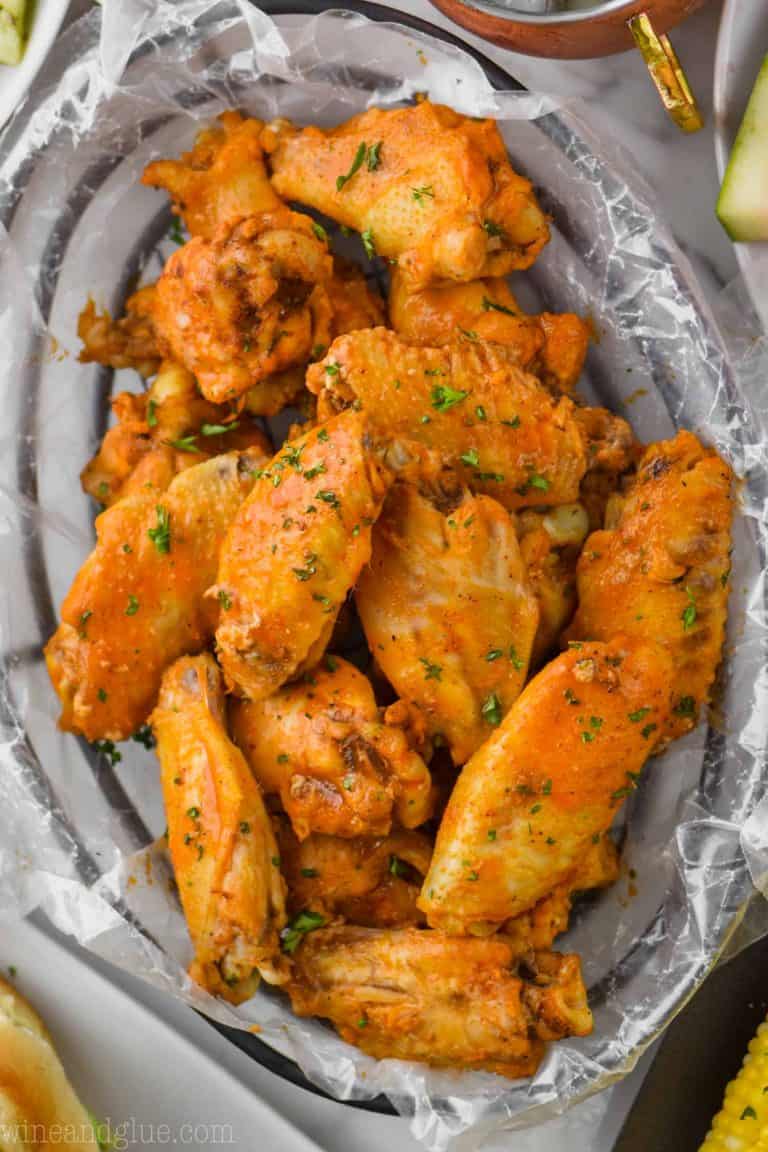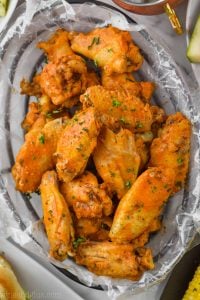 Crockpot Chicken Wings
Total:
3
hours
10
minutes
These delicious Crockpot Chicken Wings are so incredibly simple to make and can be done in any flavor you want! Make them for a party, a backyard BBQ, or game day! They are sure to steal the show.
Ingredients
3

pounds

chicken wings

(fresh or frozen)

2

tablespoons

brown sugar

packed

2

tablespoons

kosher salt

2

tablespoons

paprika

1/2

tablespoon

ground cumin

1

teaspoon

black pepper

pinch of cayenne pepper

12

ounces

Meijer Wing Sauce
Instructions
In a small bowl combine the brown sugar, kosher salt, paprika, ground cumin, black pepper, and cayenne pepper. Rub the chicken (even if frozen) liberally with the spices.

Spray the inside of the slow cooker with cooking spray.

Add the chicken that has been well rubbed with seasoning. Pour desired flavor of wing sauce over it.

For fresh chicken cook on LOW for three hours.

For frozen chicken cook on HIGH for two and a half hours.

Once done cooking, remove chicken with tongs. Transfer to a wire rack that is placed on a baking sheet lined with foil. Bake chicken at 400 degrees for 10 minutes (optional).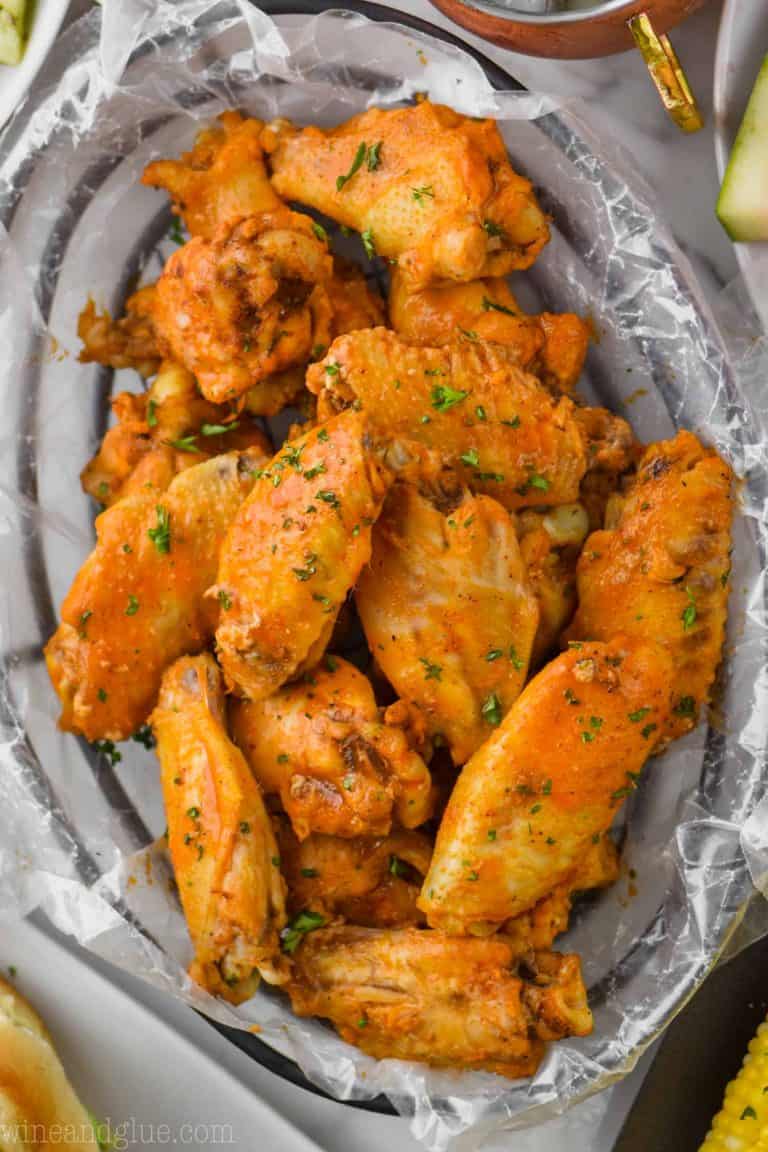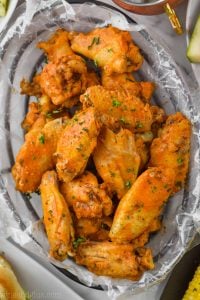 did you make this
Crockpot Chicken Wings