Days of the Week Hair Clips that are super cute and easy to change up and create all sorts of cuteness.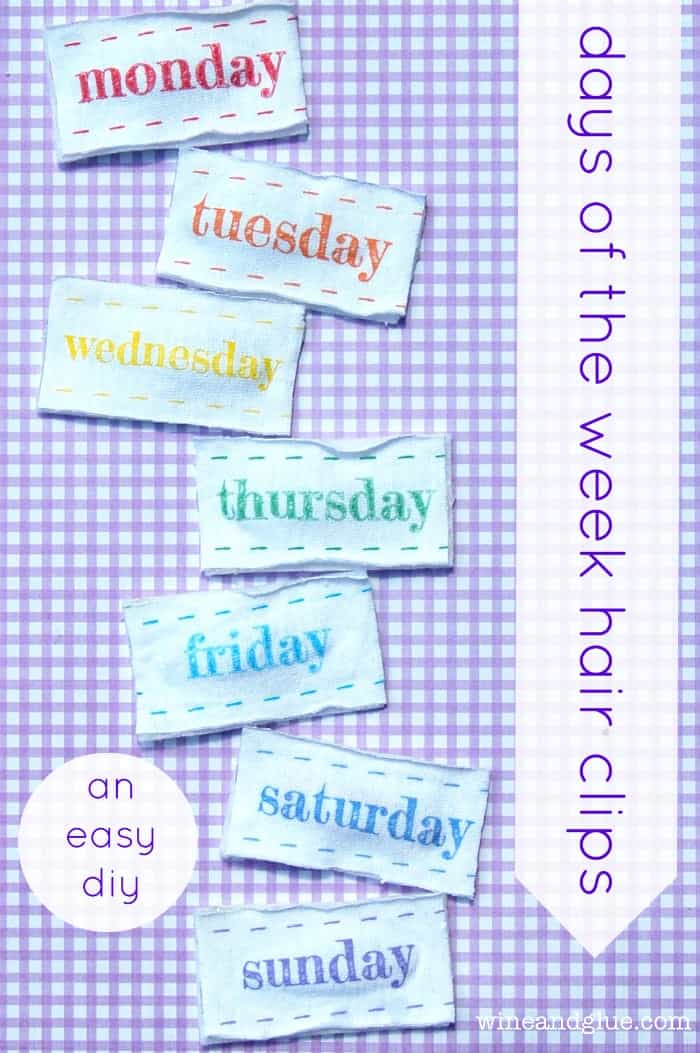 Remember the cute days of the week underwear? Yeah, my mom never let me get any, probably because she wondered, rightfully so, why my butt needed to know what day it was.
Either way, they were so cute!! So I decided to make those as hair clips! Because, you know, when you are two, you need a regular reminder of what day we are on.
The best part about these are that you can easily change the design and write whatever you want on them.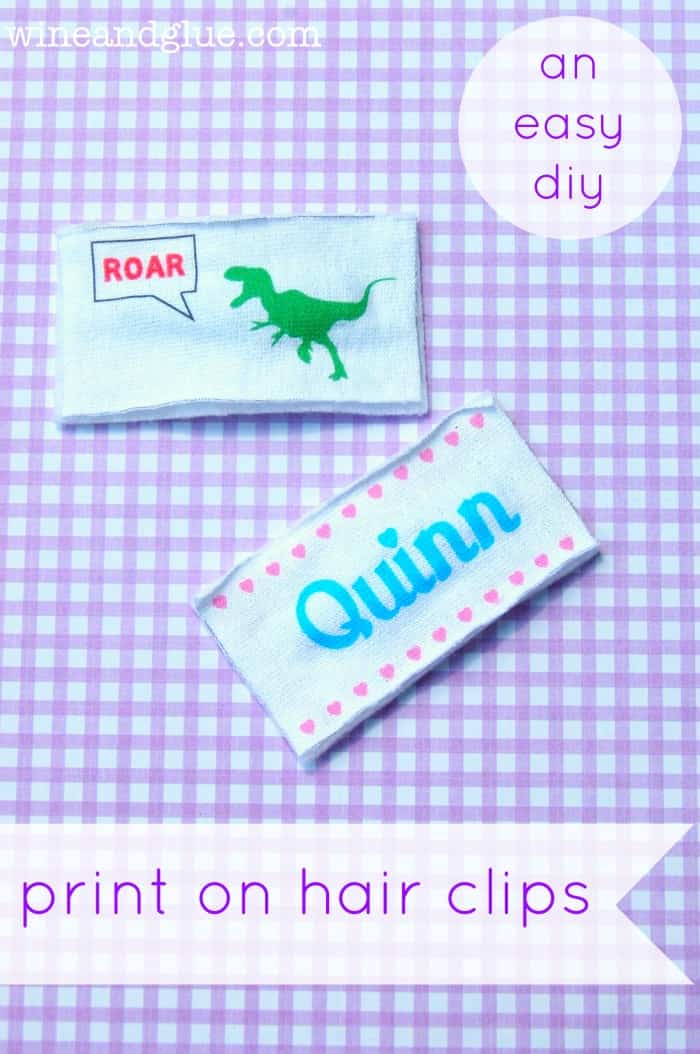 These aren't at all hard to make. The first thing you want to do is grab an old t-shirt (or do like me, and head to the dollar store for one). Then use an 8.5 by 11 inch piece of paper to trace that size freezer paper and iron it on to the t-shirt. Then cut the t-shirt out around it.
Was that confusing? Head over to my Tired Mama Sleep Mask Tutorial and get the step by step.
Basically you want to print out cute rectangular shapes. Mine were roughly 1.5 in by 2.8 in and I designed them with my Silhouette Software. Once you print them off, cut them out with the freezer paper still connected, because it will make it easier.

1. Cut out the rectangles with the freezer paper still on.
2. Use one of the rectangles as a guide.
3. Cut out the same sized rectangle out of a white felt.
4. Pull off the freezer paper.
5. Put the hair clip on the felt and line up where you need to cut a hole to slip the hair clip through.
6. Cut the hole.
7. Slip the small part of the hair clip through the hole.
8. Add a dab of hot glue to the back of the big end of the hair clip to hold it down to the felt.
9. Put hot glue around the perimeter of the rectangle and a little more on the top of the hair clip.
10. Add on your rectangle that was printed on.
11. Wish that you would have picked a color other than yellow for the example.
Stick it in your little cuties hair and and never forget what day it is or your kid's name ever again!