An awesome Dollar Store Candy Corn Treat Bag that is such an easy diy for Halloween that it can be done in under 30 minutes!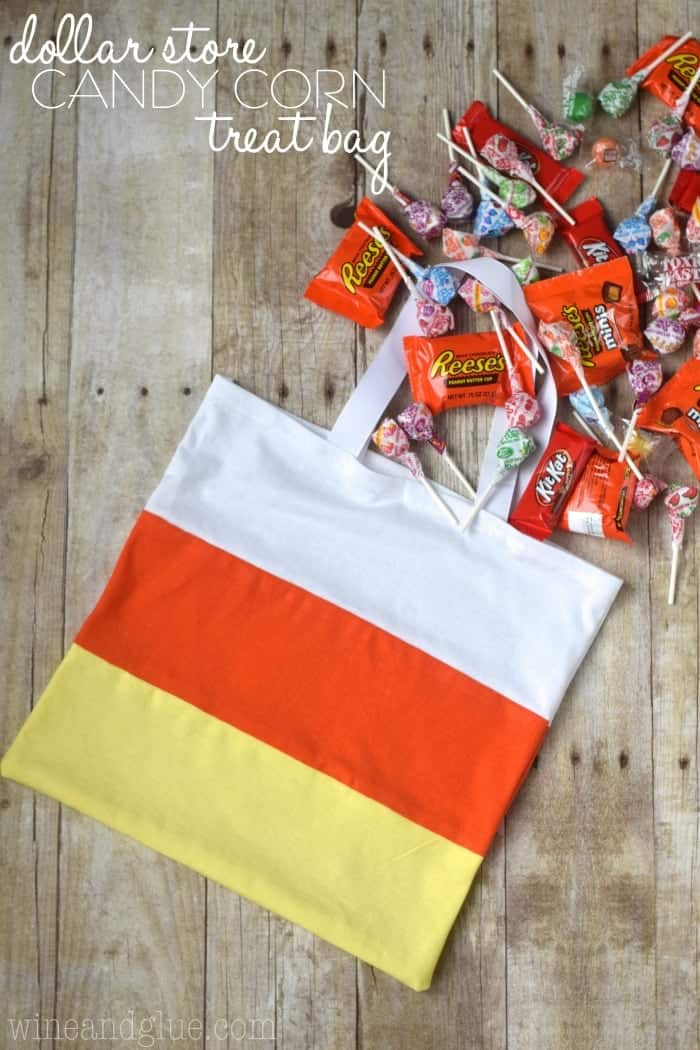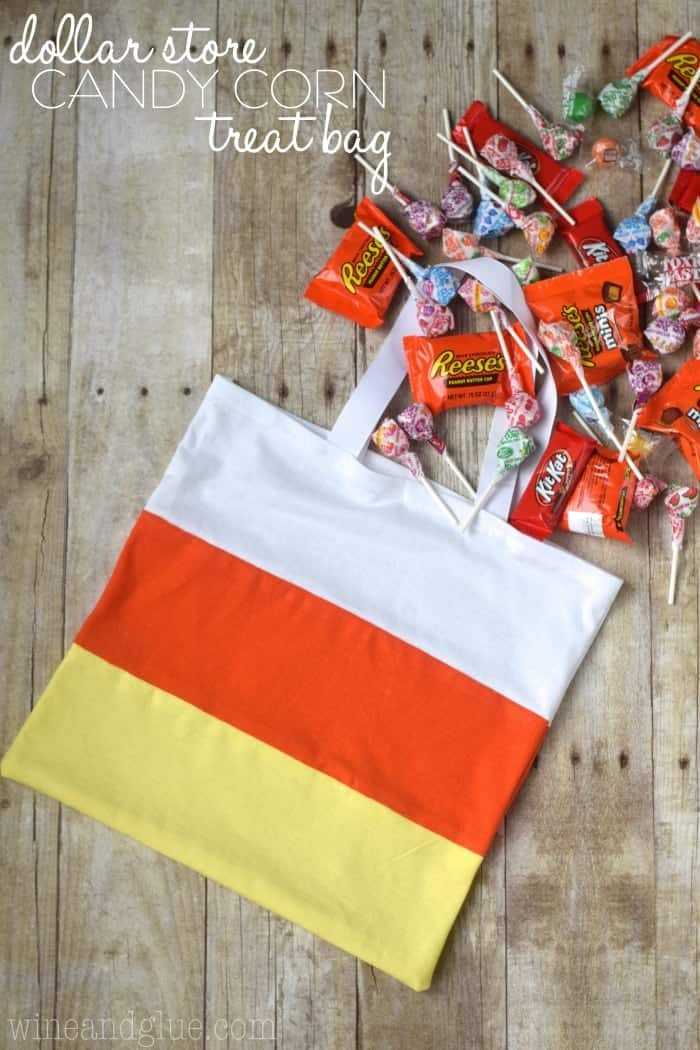 Guys! I have such a fun and easy diy for you today! Best of all?? It's made with three Dollar Store t-shirts!
Assuming of course that you know the right order of candy corn (seriously, who thought up this non-rainbow order?!?!?!?!), you can finish this baby in less than 30 minutes! I kind of hate measuring, so this is perfect. You don't really have to measure that much. Seriously. You can pretty much cut these any size you want and it will turn out perfect.
Shall we start?
Awesome!
Okay, pick up three dollar store t-shirts in white, orange, and yellow. Now listen to me. If you pick up shirts that are the exact same size, these directions will be super tedious, so ignore them and still make the bag! You will have to sew like a total of three seams. It will be awesome. If you don't pick up the same sizes because it's the Dollar Store and it would be against nature for you to be able to find the same sizes in all three shirts, well, I have the perfect tutorial for you!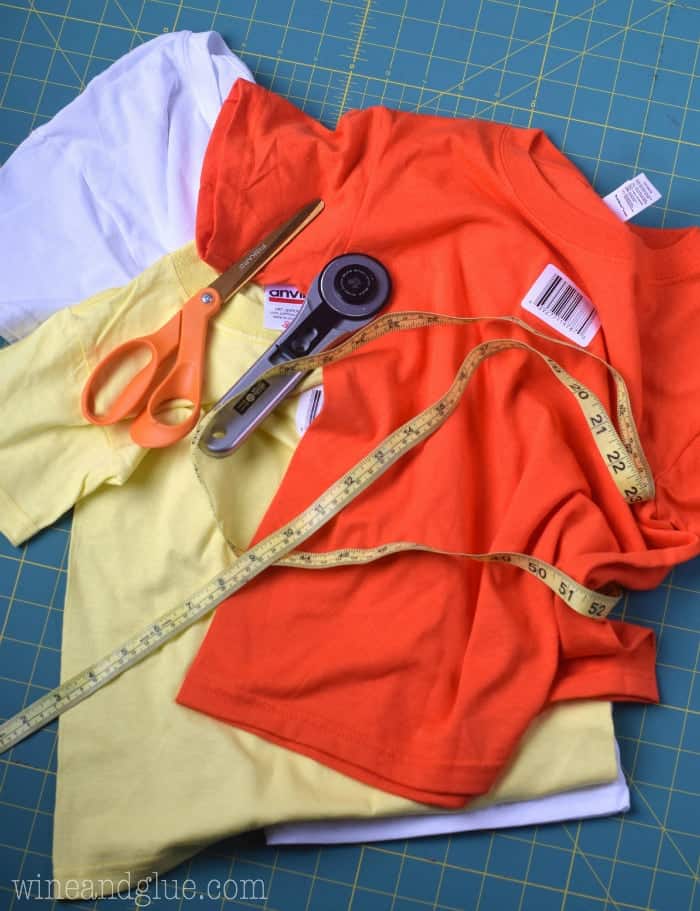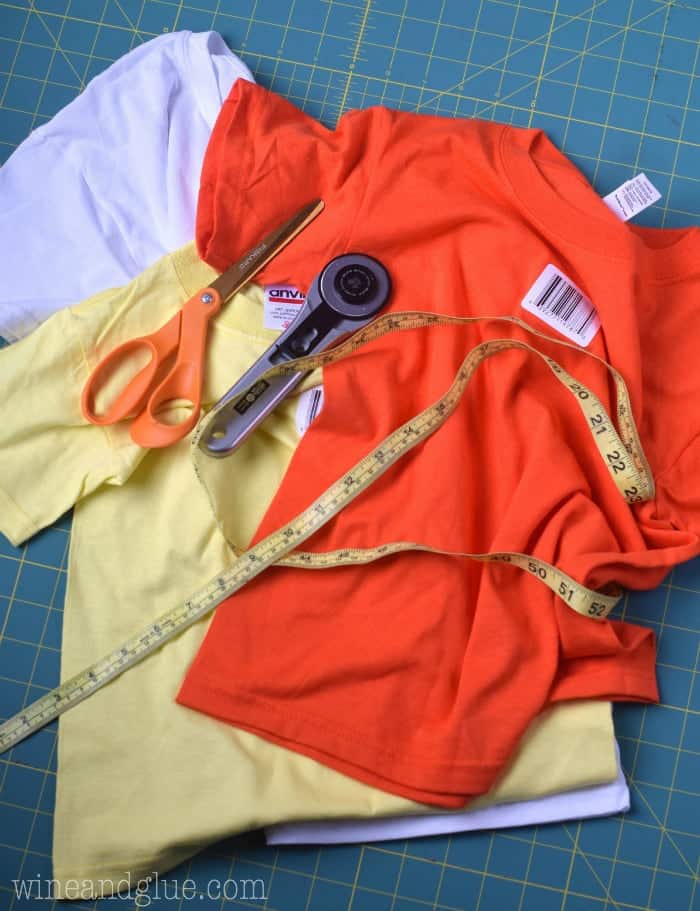 Note below how not the same size my t-shirts were.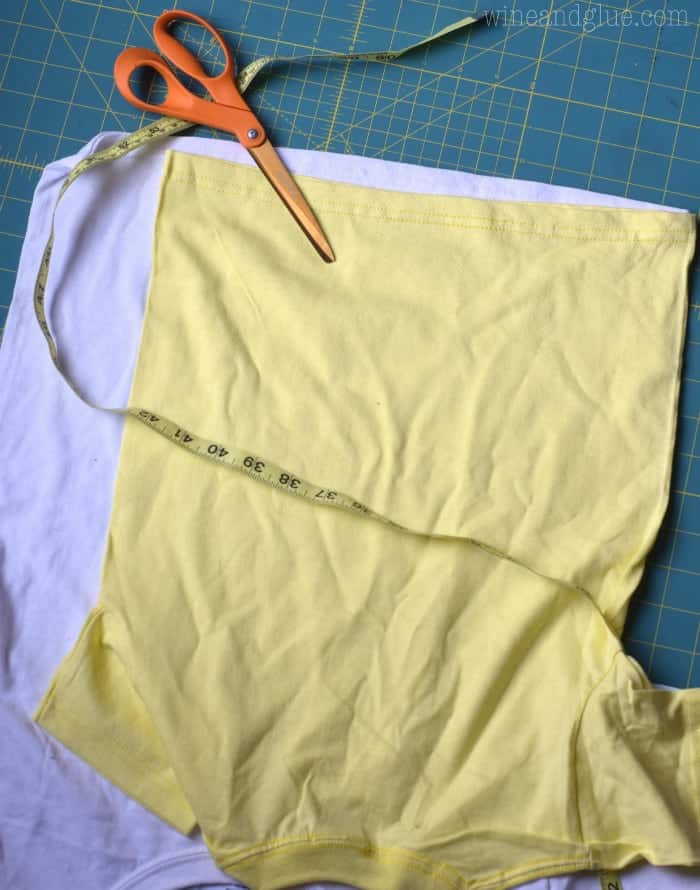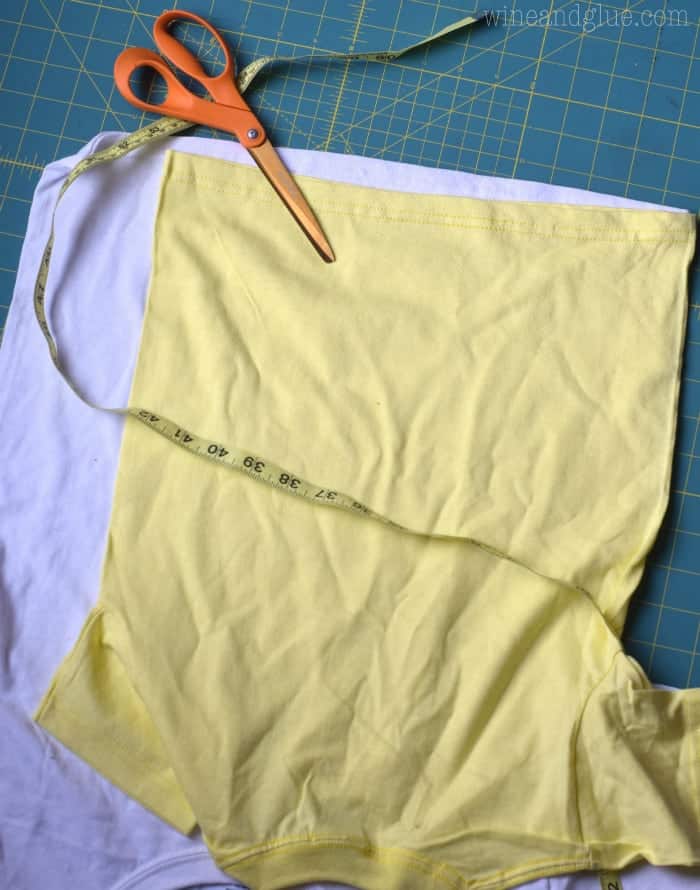 Cut the bottom off of the white t-shirt saving the bottom hem, you need it. Then cut the same width of the yellow and orange. I did 5 inches for each one.
Note all the different size t-shirts #dollarstorefail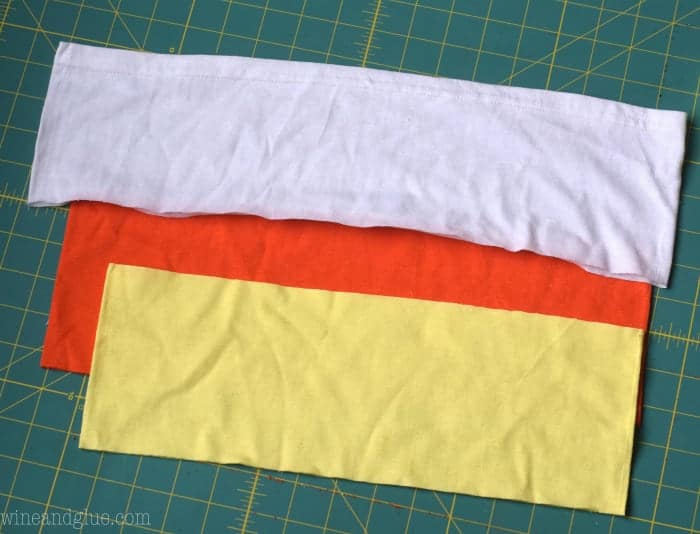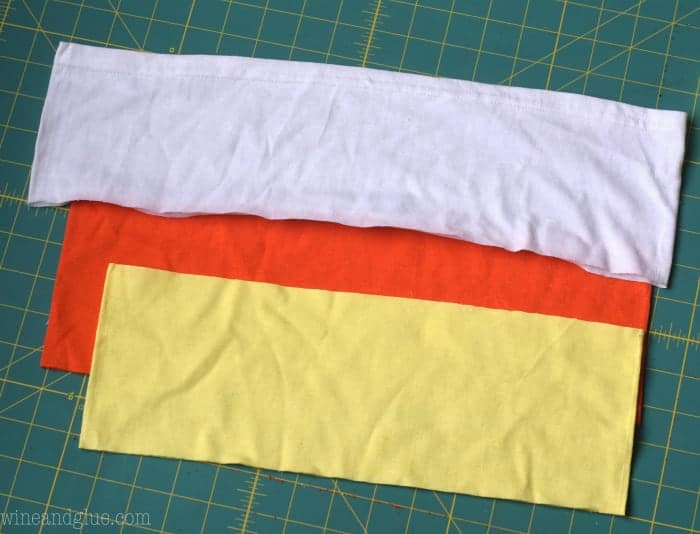 Line them up and cut them so they are all the same width.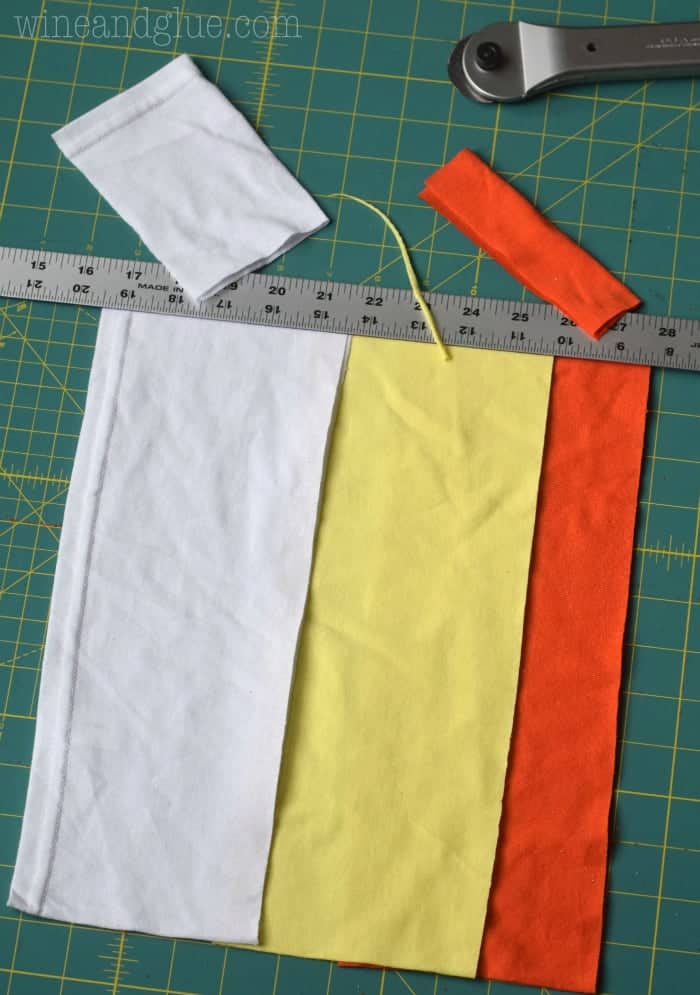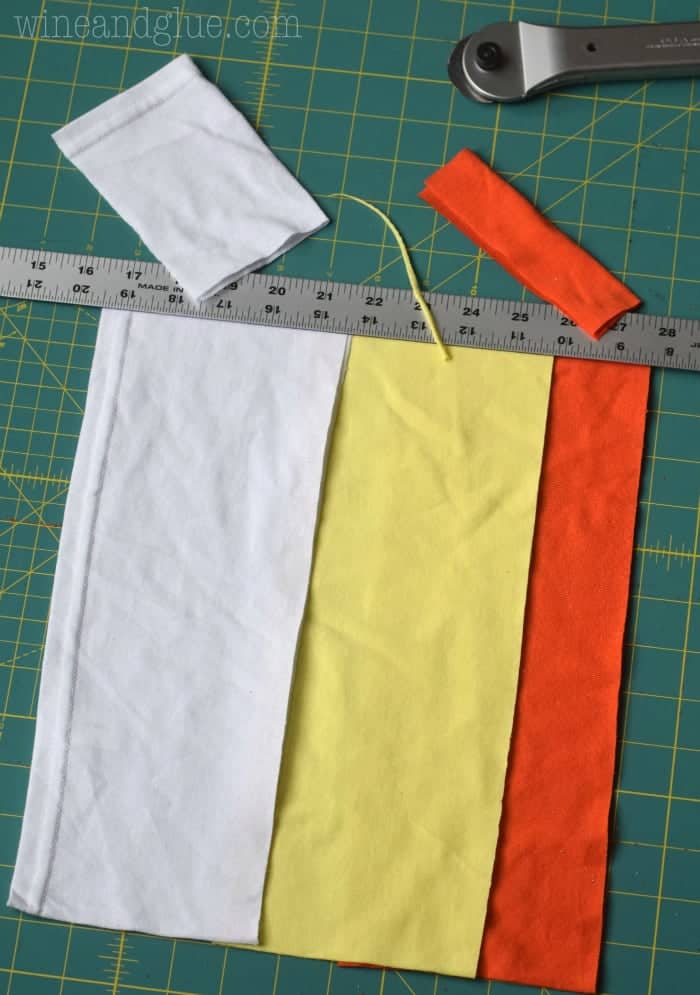 Then cut them so you have six pieces. (Are you seeing why t-shirts all the same size would be so much easier??)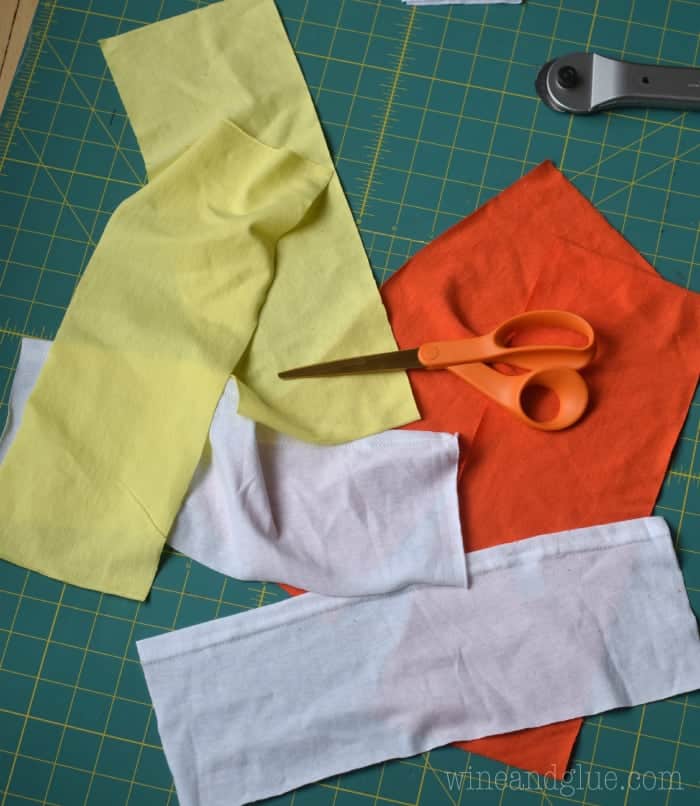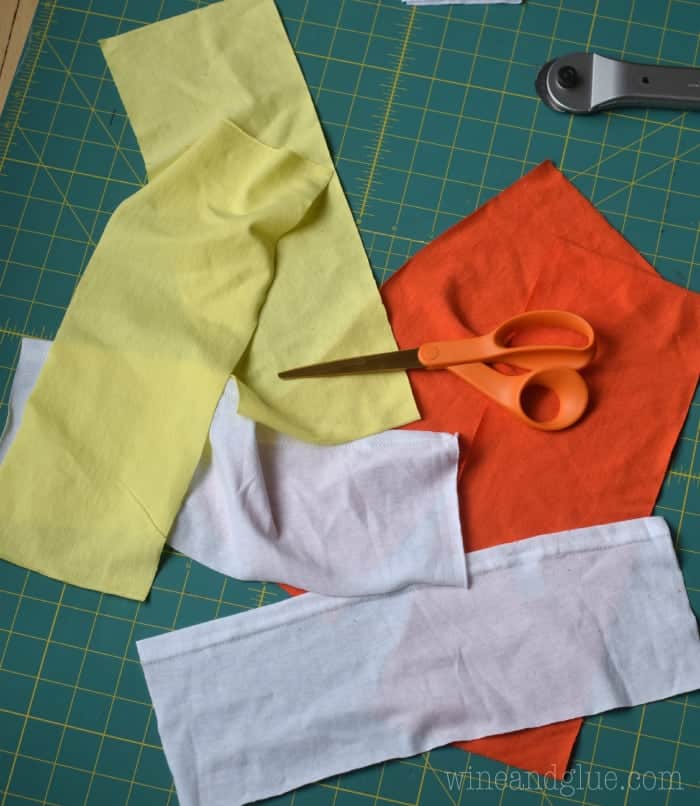 Now grab your white piece and an orange piece and sew them together, making sure not to sew the orange onto the finished edge of the white (the bottom hem of the t-shirt).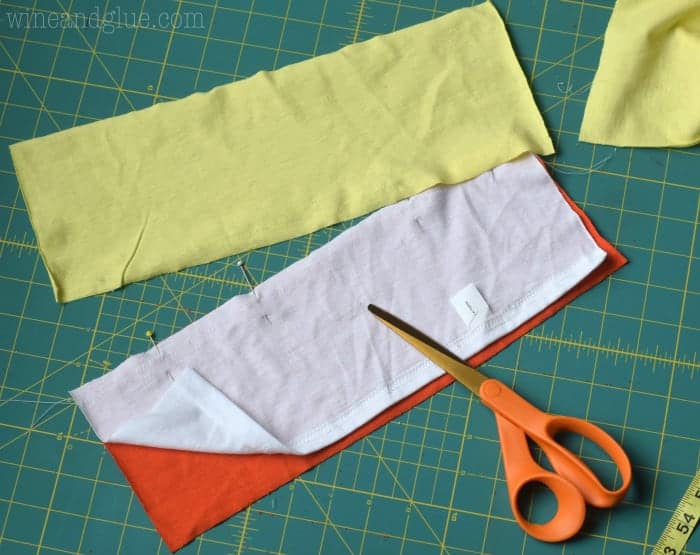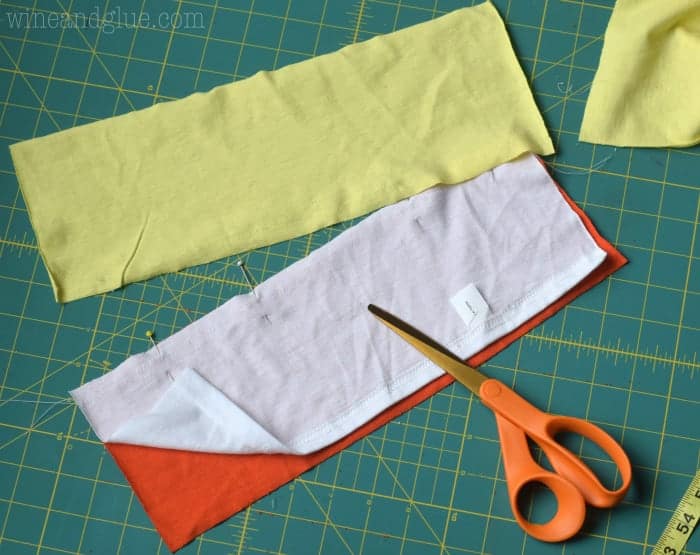 Then sew on the yellow and repeat with the other three pieces.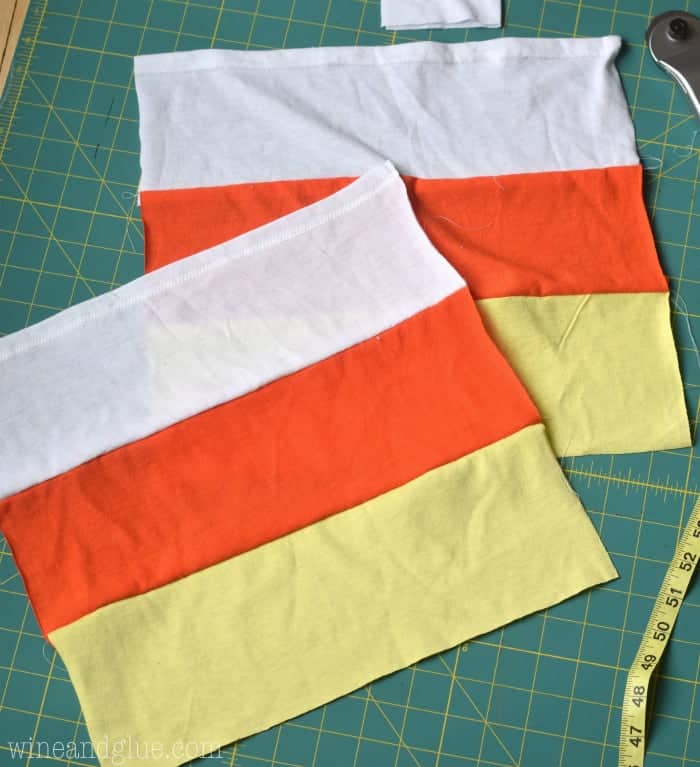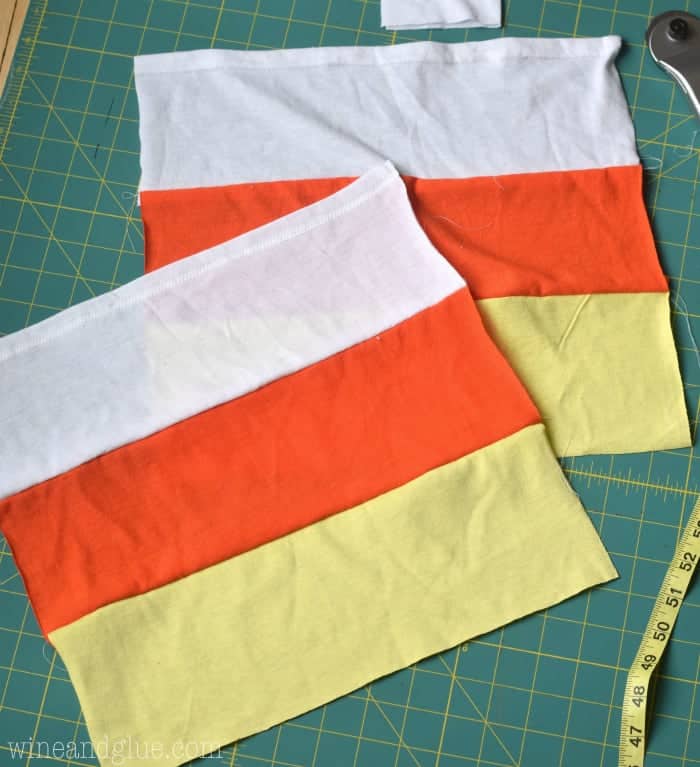 Perfect! Now you have the two sides of the bag. Pin them together. And pin open all of the seams as pictured below.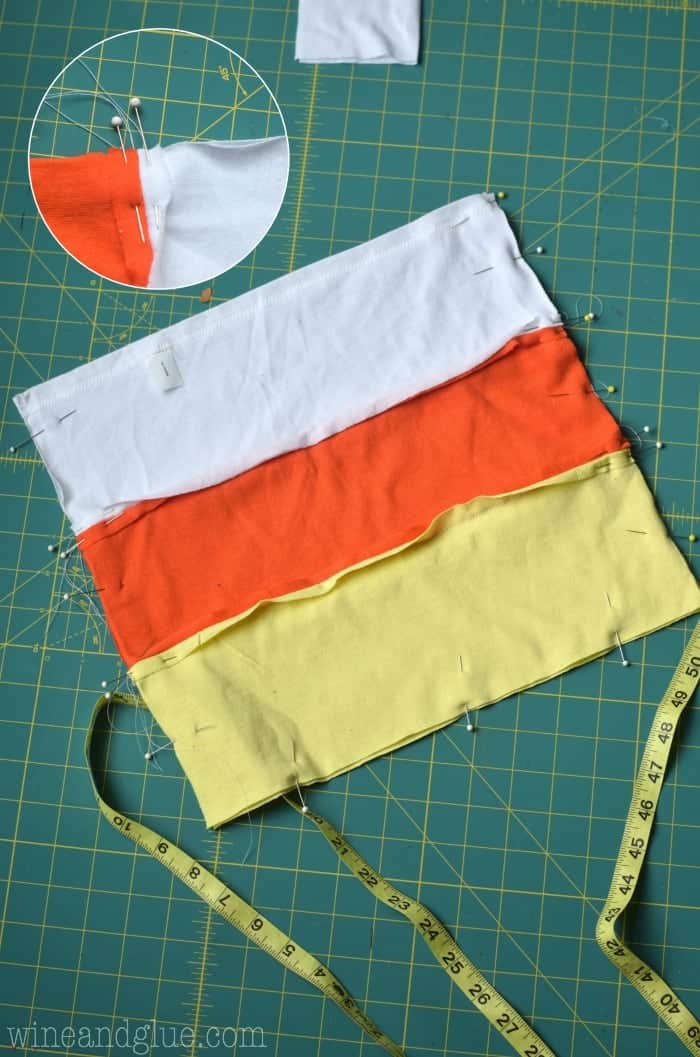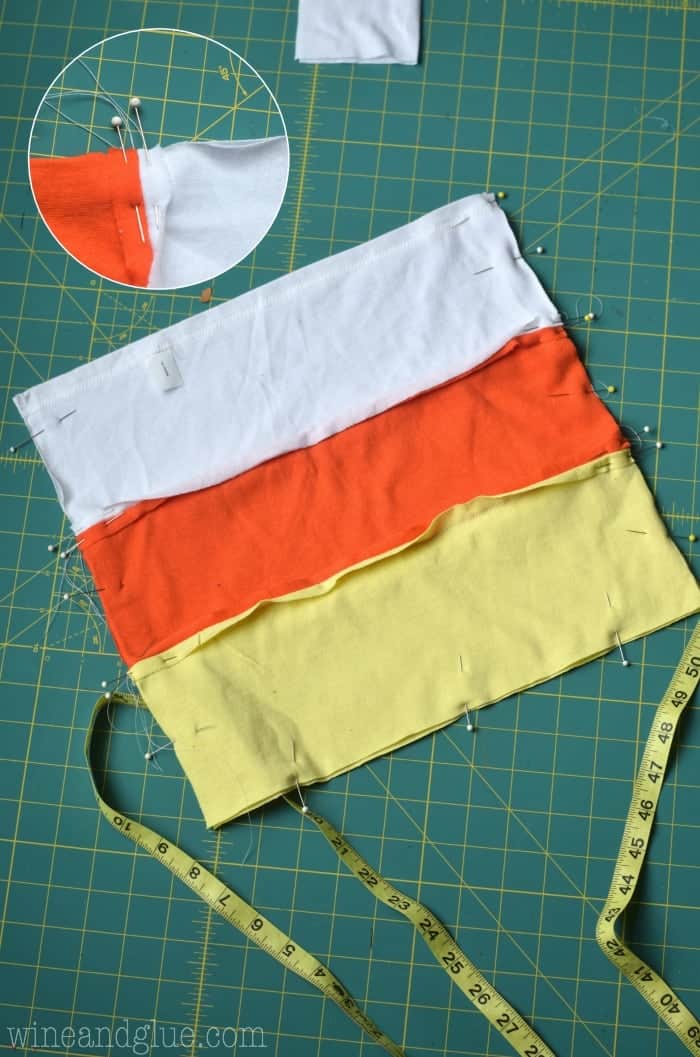 Then just sew around, add some white ribbon for handles, and you are good to go!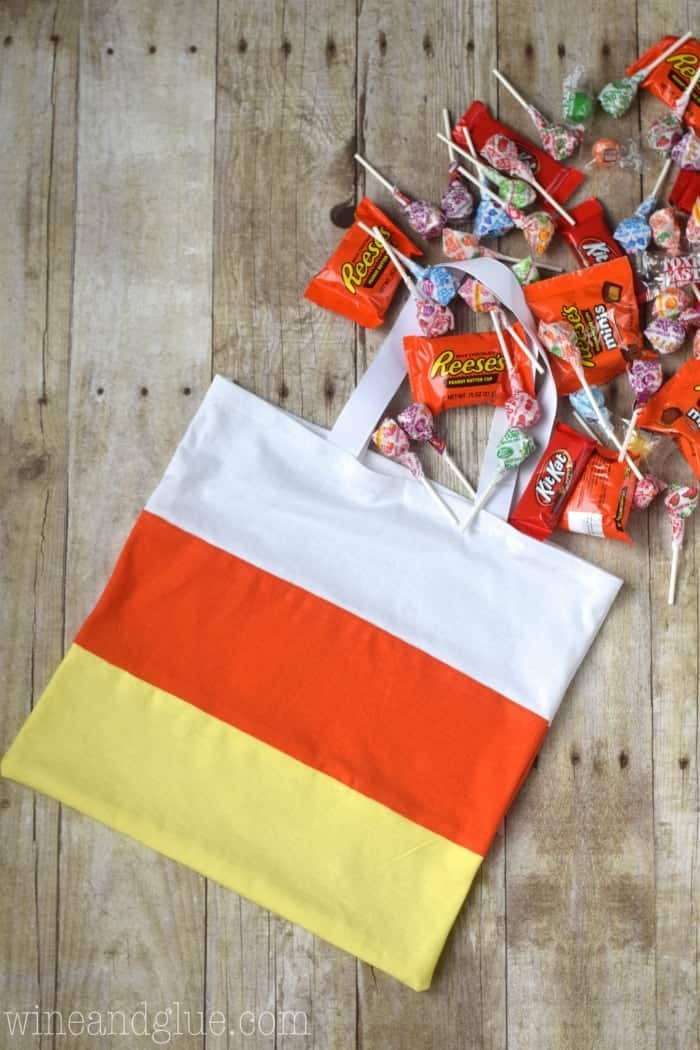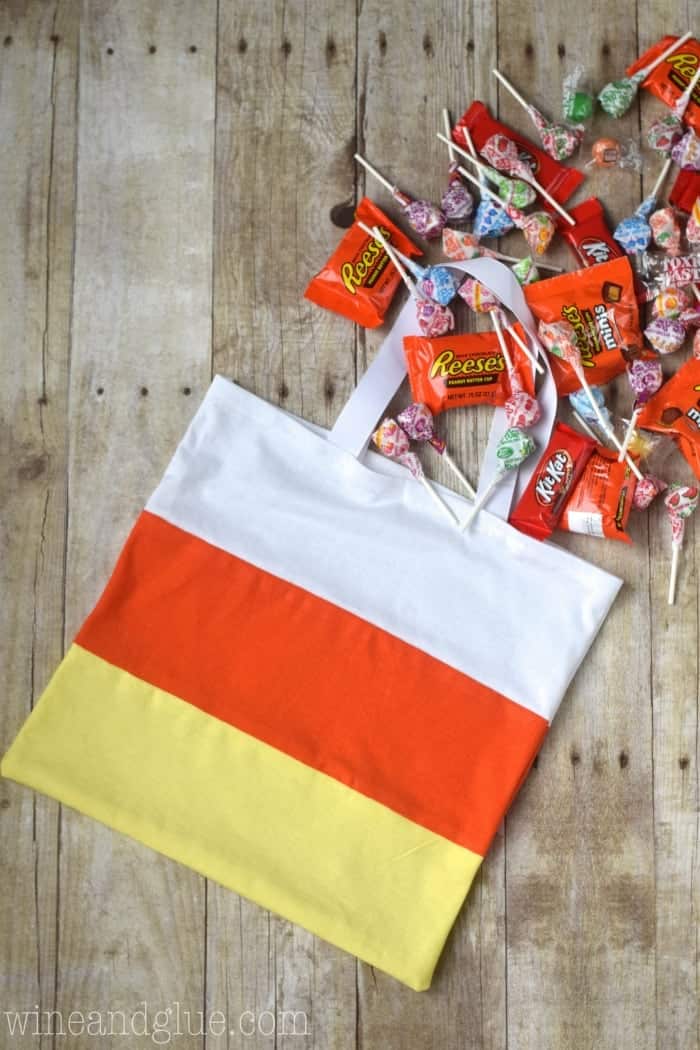 Looking for more easy Halloween crafts?
Easy Candy Corn Candles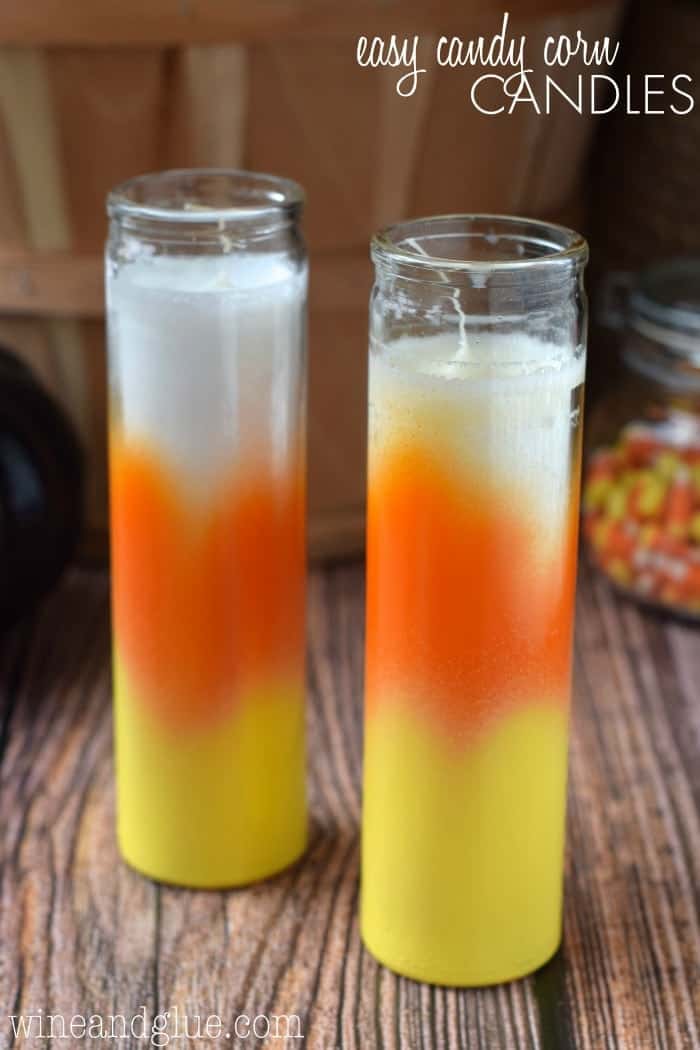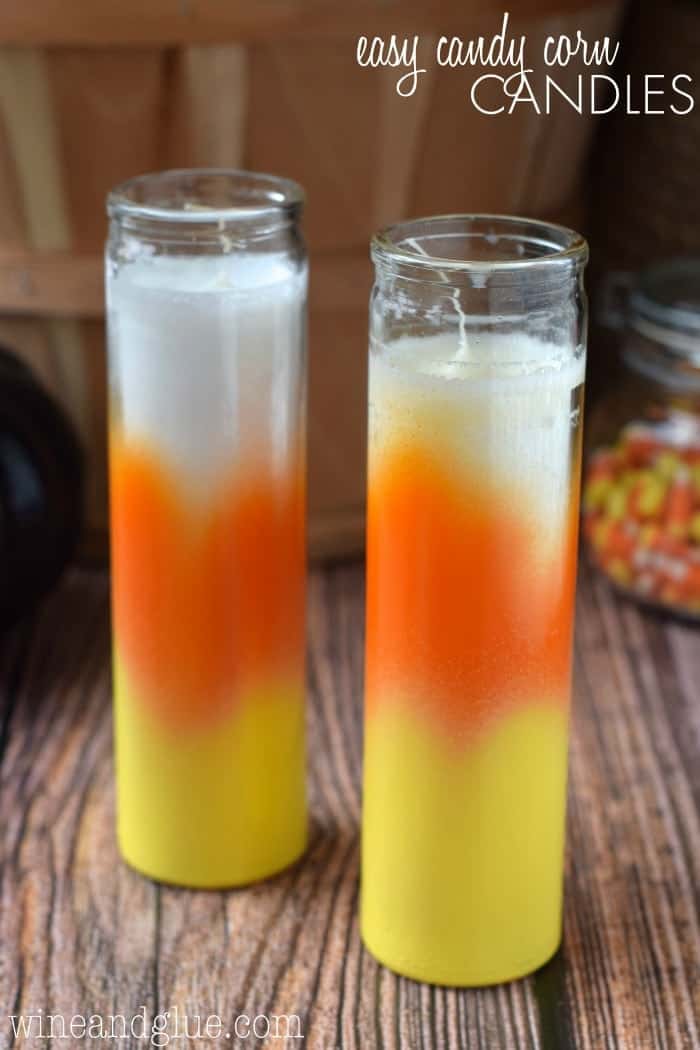 Easy Witch Hat Headband