Your eyes are not playing tricks on you. That does in fact say Fudge Stuffed Oreos. Like Oreos on steroids. These amazingly delicious little cookies are so crazy good you won't ever want to eat Oreos without that layer of fudge!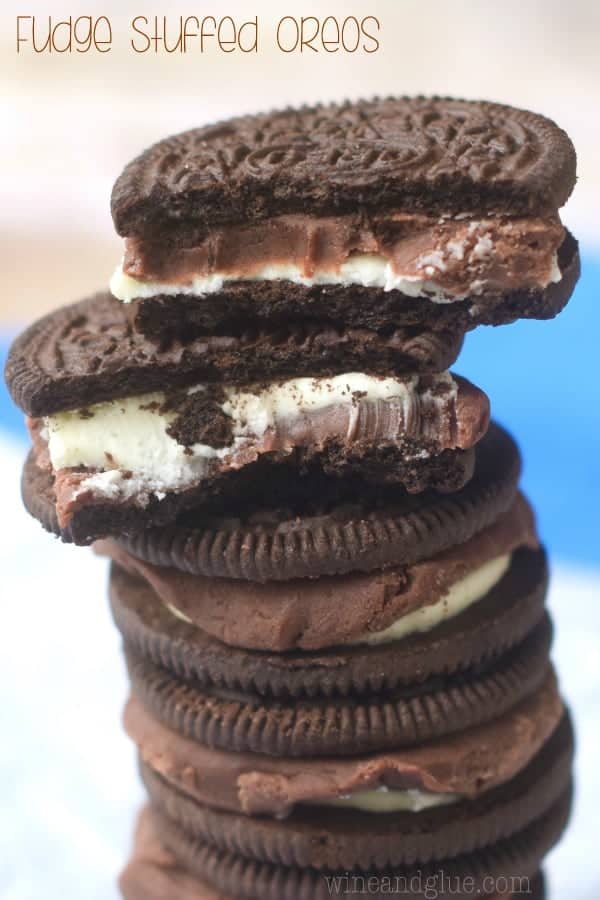 The other day I asked my FaceBook friends what their favorite type of Oreos is. You know, like a friendly ice breaker question so I can get to know the depths of your soul. Important stuff, people.
(Mine, by the by, is Golden Birthday Cake. YUM.)
Well, one of my FaceBook friend chimes in that her favorite type of Oreo is the kind that she takes apart and STUFFS fudge in!
I screech to a stop just like the road runner and literally feel the world stop spinning on it's axis. Of all the amazing chocolatey genius ideas, holy hell, why did I not think of this sooner???
And because the odds were in my favor on this gloriously fudgey day, I just happened to have a fresh batch of fudge laying around for no real purpose other than to have their photographs updated and be stuffed between two cookies in what can only be called an Oreo Cookie Glory Sandwich.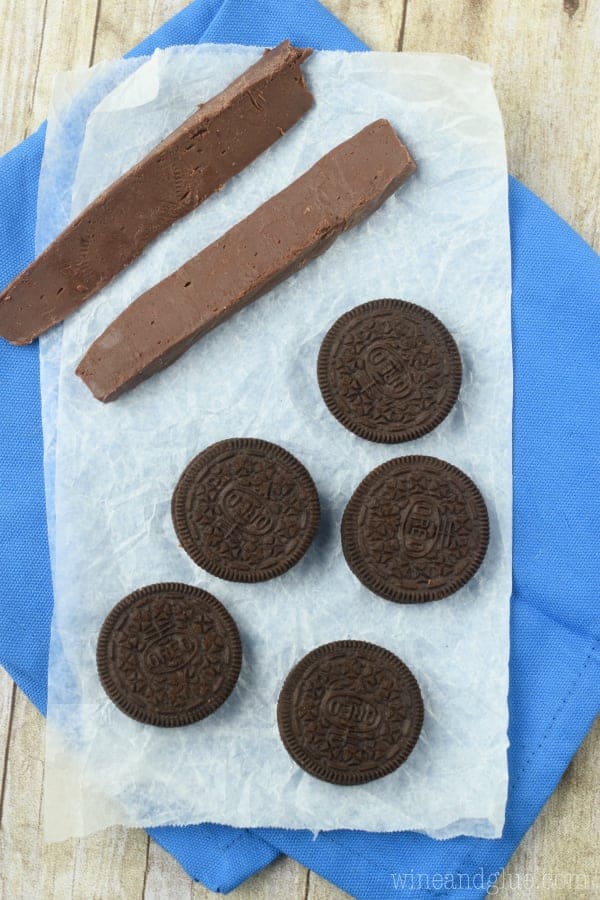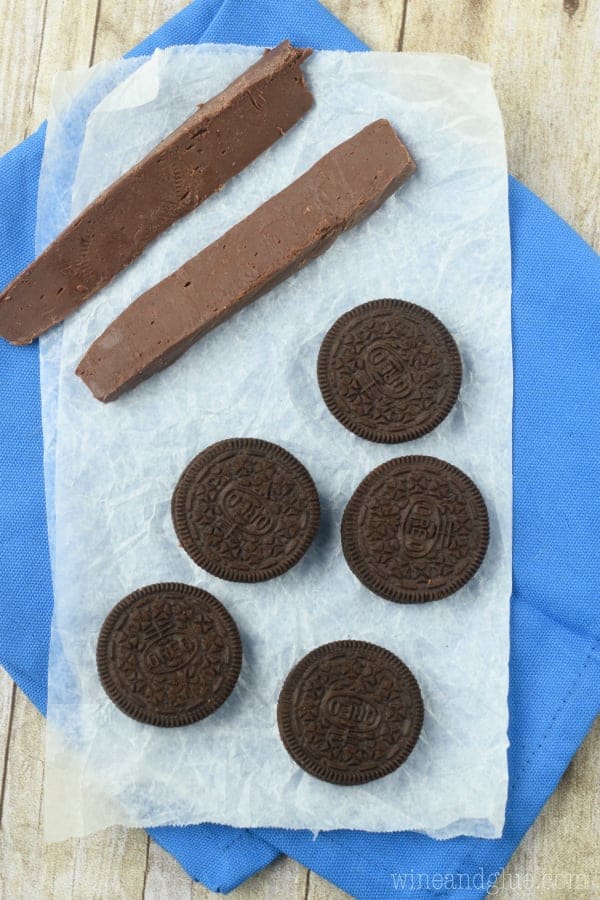 So you start with some fudge that has been sitting out of the fridge. Now. Typically after I make fudge, I cool it in the refrigerator because it makes it really easy to cut into nice perfect pieces and then I store it out of the fridge in an airtight container. But on this perfectly fudgey day, I just happened to have non-refrigerated fudge that was soft, malleable, and begging to be stuffed in cookies.
You take the edge pieces that are kind of curved from the pan and you use those to break into little pieces and make them into thin patties with your hands and stick them in your Oreos.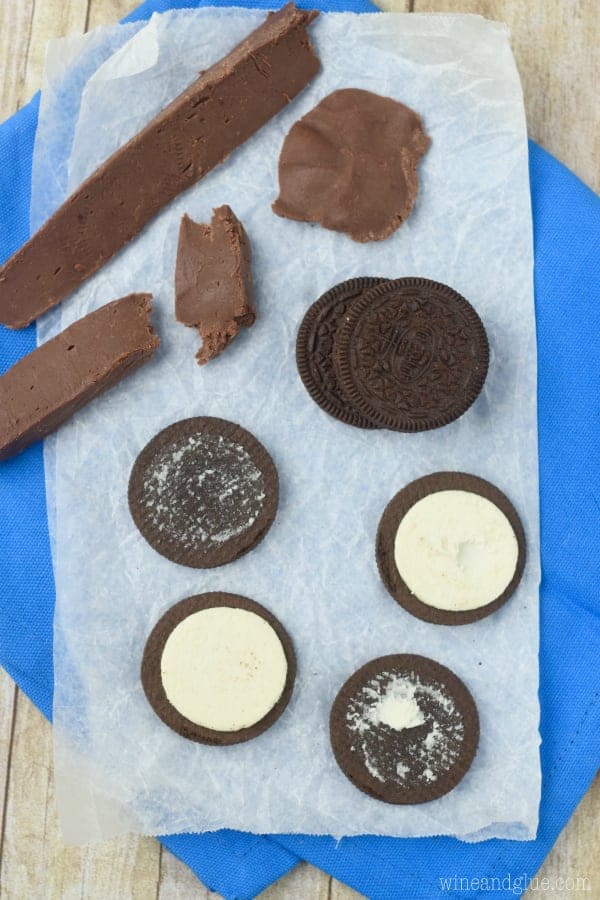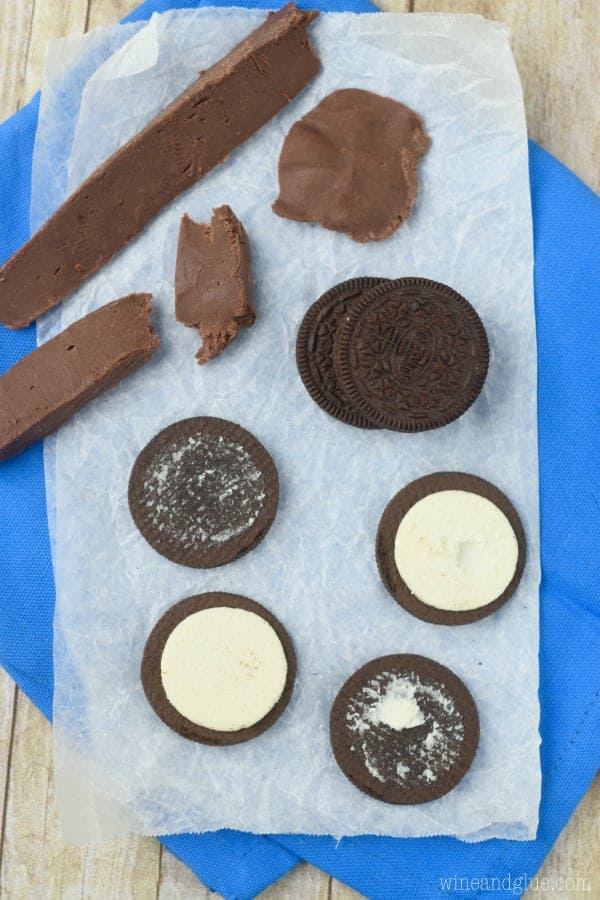 Done and done.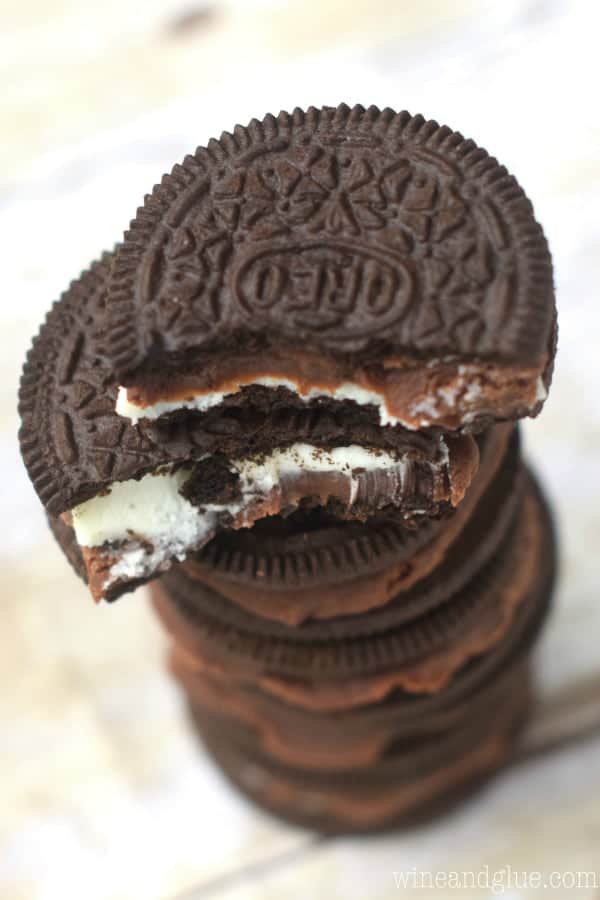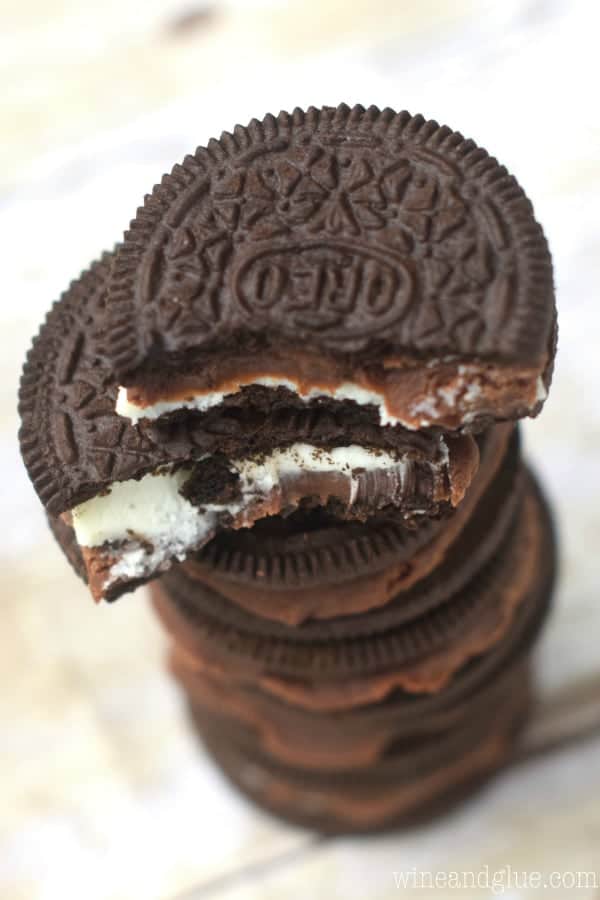 Cookie perfection.
Ooooooor, you can go ahead and dip them in chocolate to seal all that fudgey goodness inside and then drizzle it with white chocolate to make it fancy enough to give as a gift or remind yourself that they are a decadent treat and shouldn't be popped in your mouth like tic tacs.
You know, whatever.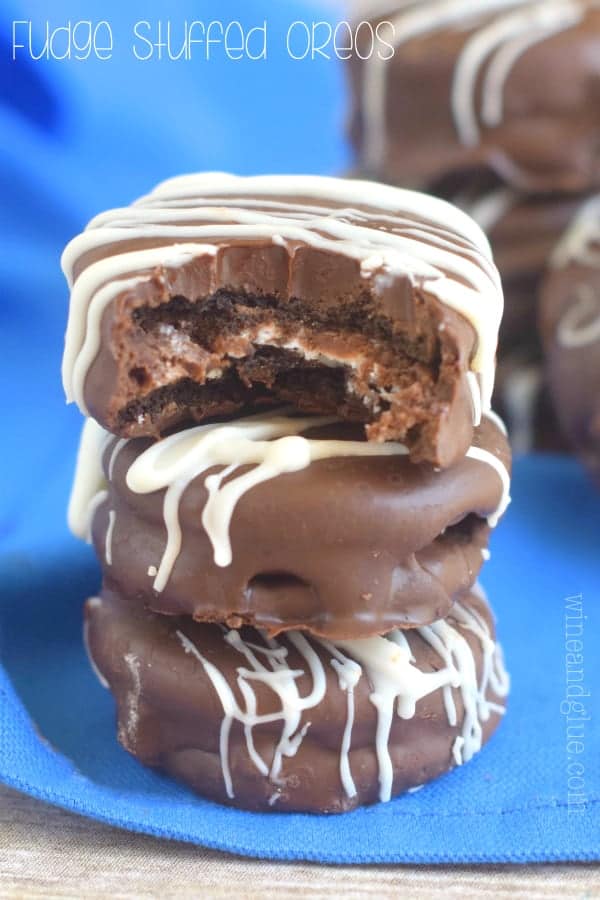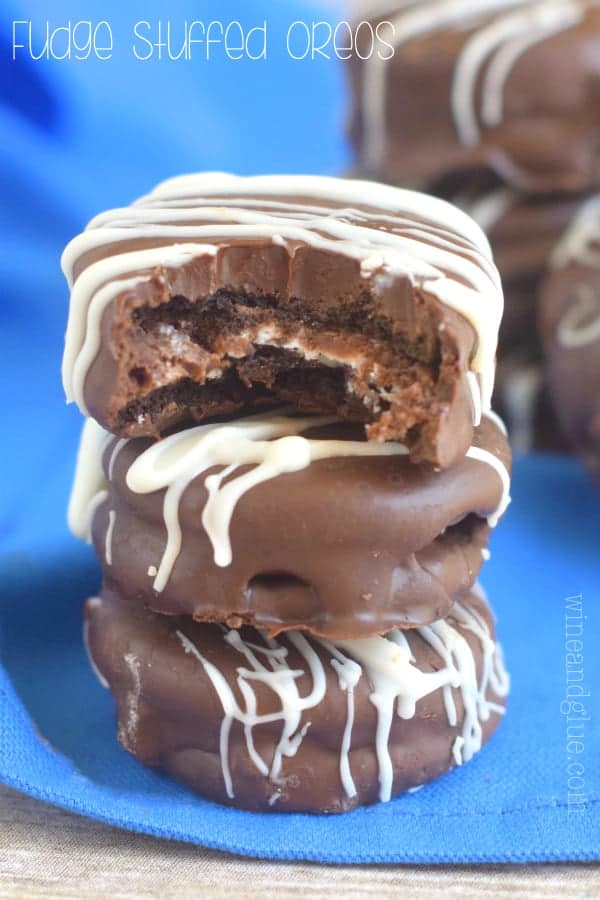 I'm pretty sure I owe that FaceBook friend a commission on this post . . .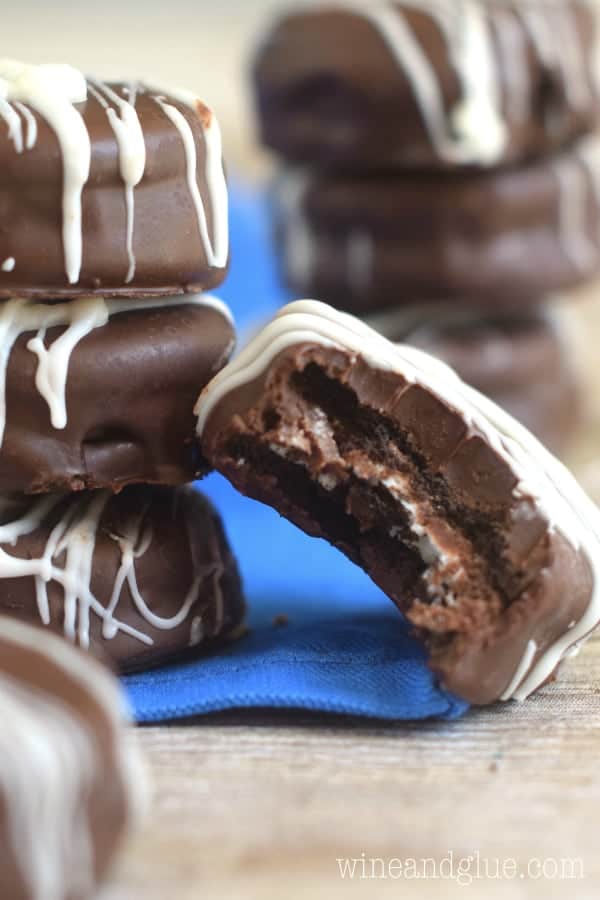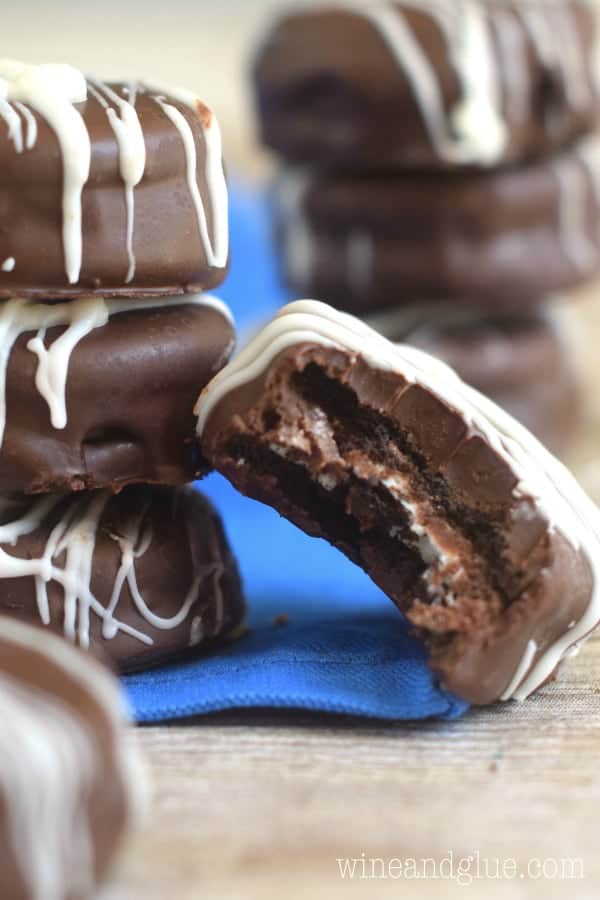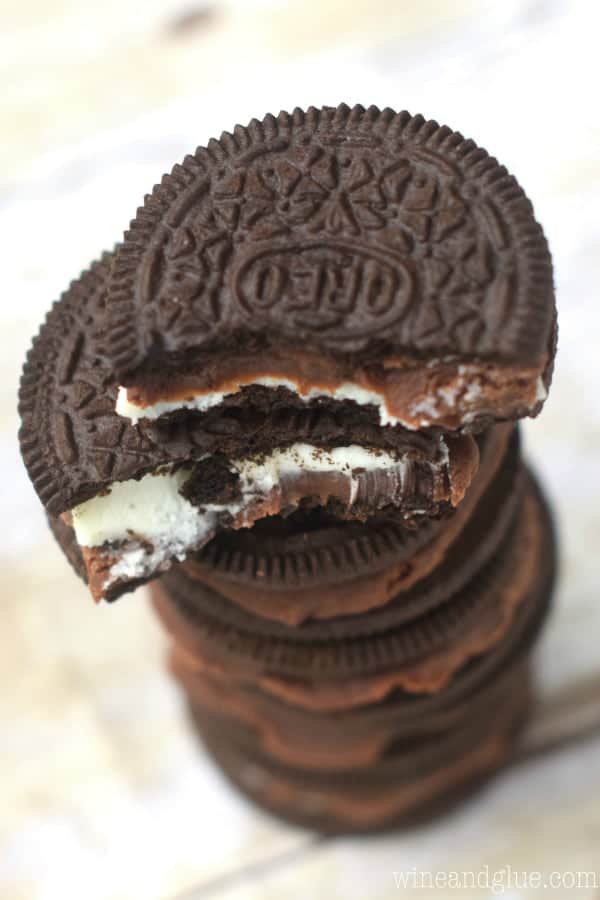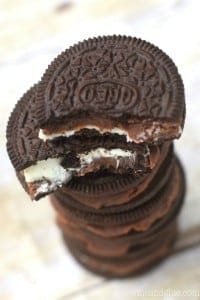 Fudge Stuffed Oreos
Ingredients
Fudge

room temperature

6

Oreos

1

cup

of semi sweet chocolate chips

1/4

cup

white chocolate chips
Instructions
Open up the Oreos and add pieces of fudge to it. Put them back into sandwiches.

Melt the semi sweet chocolate chips according to the package instructions. Using a fork, dip the Oreos into the chocolate and tap off the excess chocolate. Transfer to wax paper and allow them to dry completely.

Melt the white chocolate according to package instructions and drizzle it over the Oreos. Let dry completely, store in an air tight container.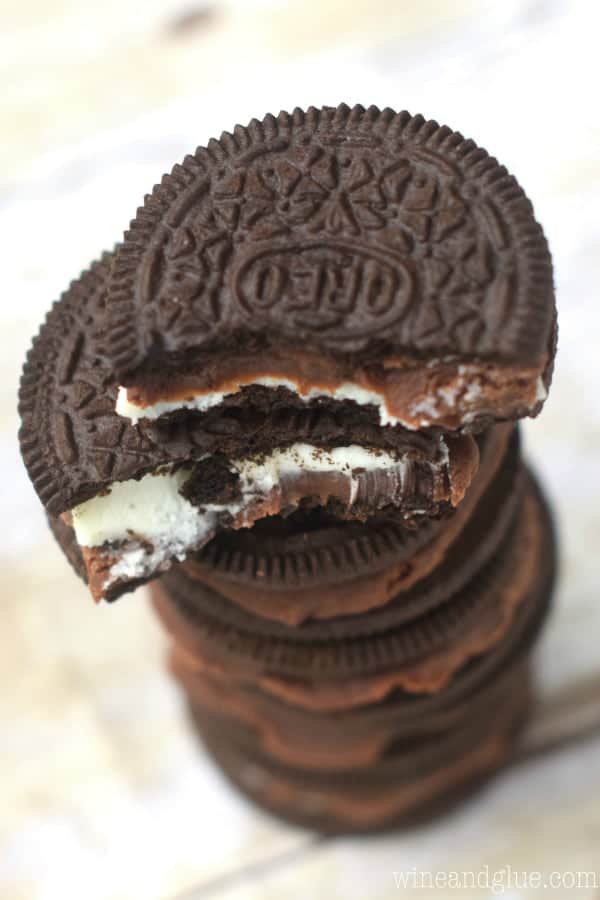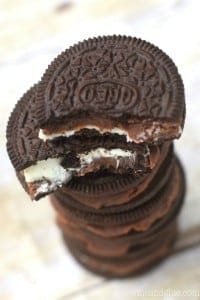 did you make this
Fudge Stuffed Oreos