These Baileys Brownies have a deep chocolate fudge flavor with the perfect amount of Baileys Irish Cream in the brownie and the decadent frosting. This is the perfect treat to settle in with someone you love and enjoy watching the new film, Wild Mountain Thyme.
I'm so happy to be working with Bleecker Street to bring you this delicious dessert.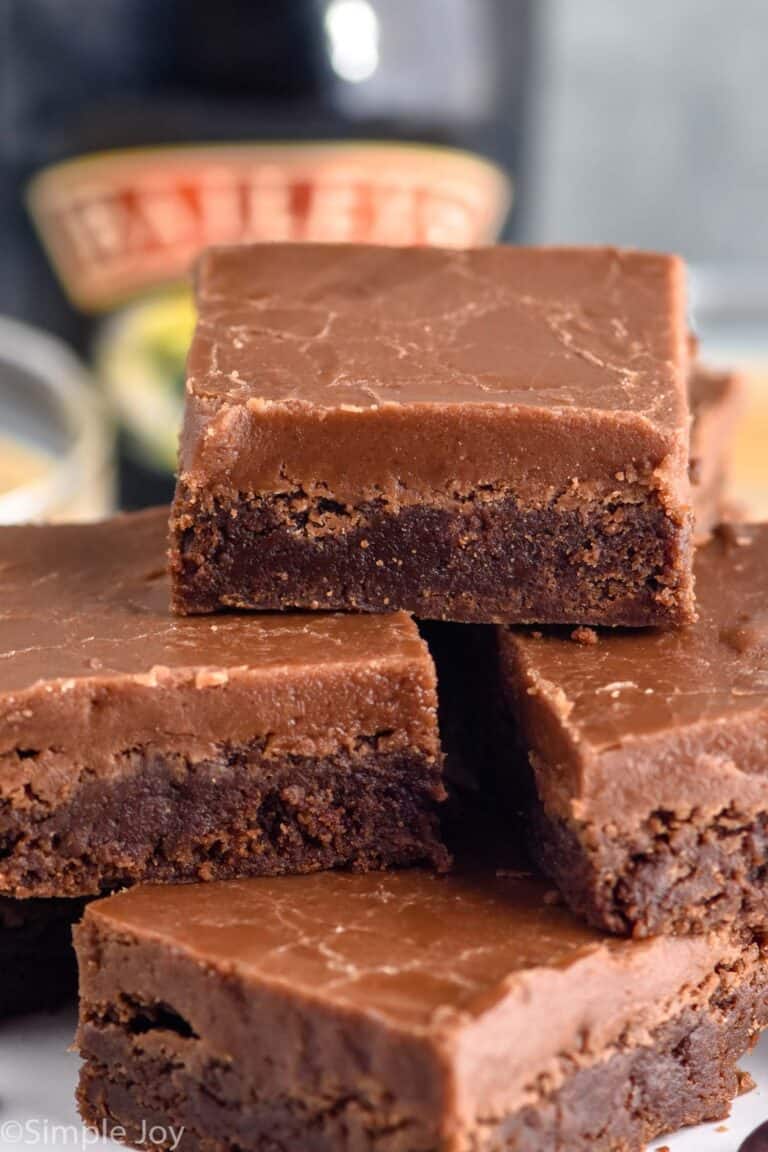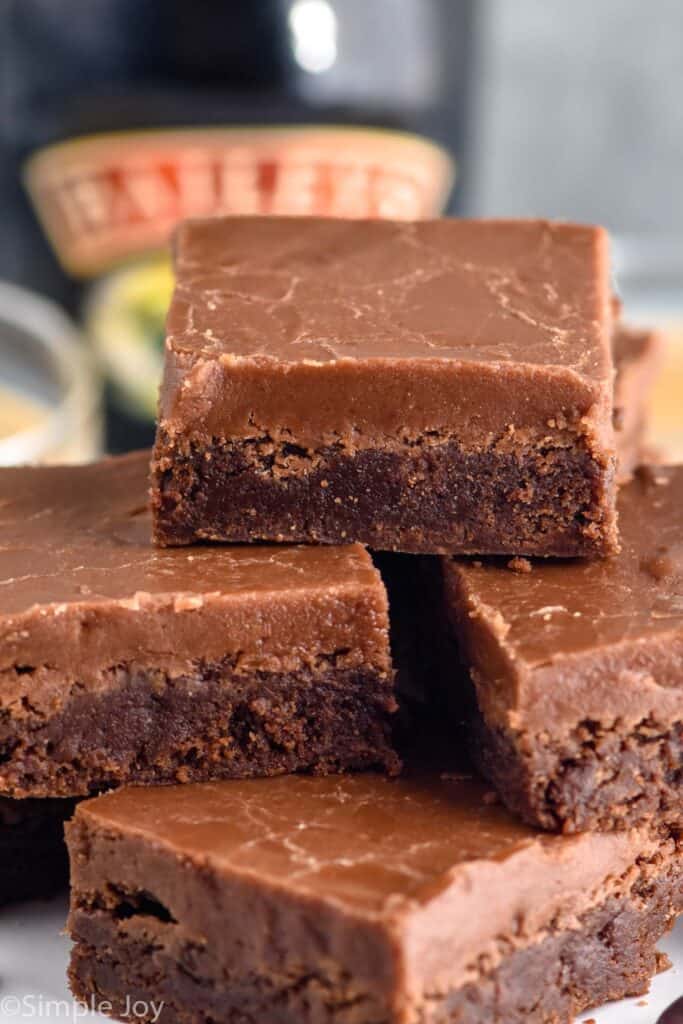 There have been so many things I have missed this year. High up on that list is seeing movies in the theater and travel. Never someone who was full of wanderlust, I'm so surprised at how much I miss it. But I truly do.
Which is why I could not be more excited for the premier of Wild Mountain Thyme now in theaters and available on demand. A romantic comedy with an all star cast (Emily Blunt, Jamie Dornan, Jon Hamm, and Christopher Walken to name a few) set in beautiful Ireland. This movie is the perfect escape for the holiday season. It is full of beautiful images of Ireland and layered with a story that will suck you in from the beginning. Exactly what my 2020 heart needs.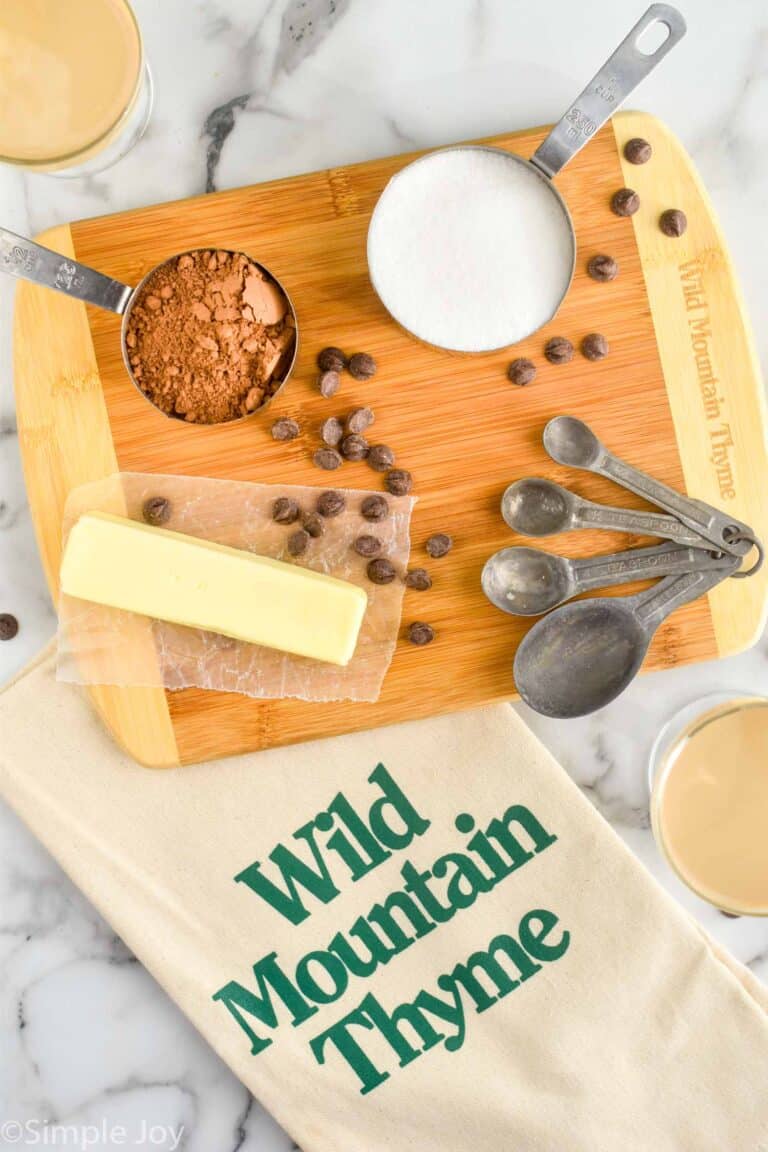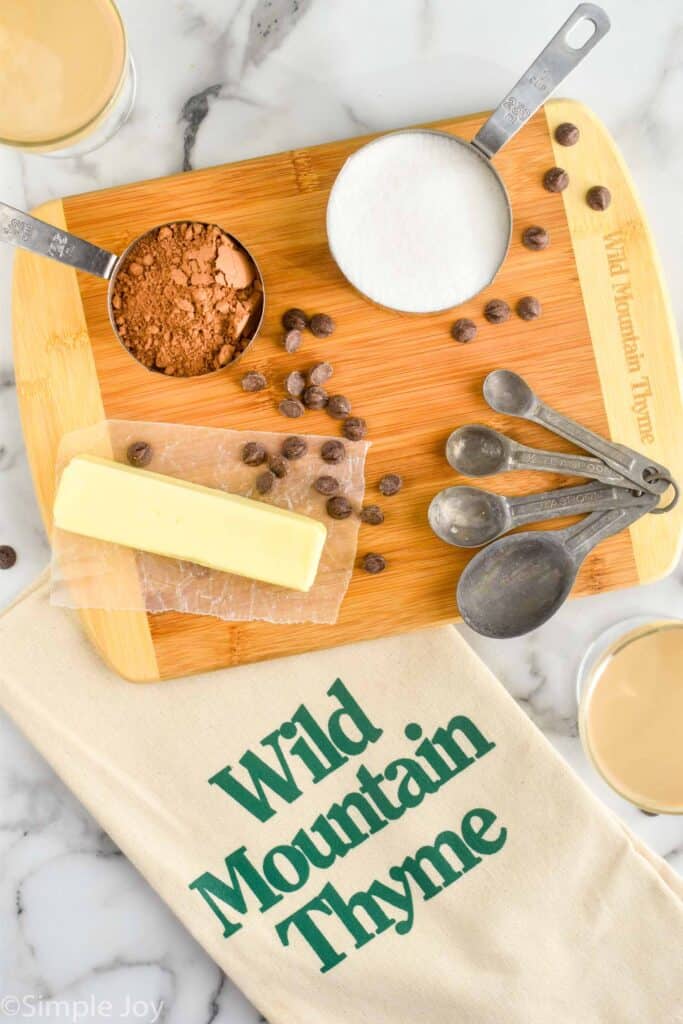 How to Make Baileys Brownies
In order to make this the movie night of our dreams, I'm making us some Baileys Brownies – deep chocolate brownies with Irish cream liqueur.
Here is a brief overview of what you'll need to do before movie night. Get the full measurements and instructions below.
Combine the dry ingredients: In a large bowl whisk together flour, cocoa powder, and salt.
Melt chocolate and butter: Combine chocolate chips and butter in a microwave safe bowl and heat at short intervals until melted. Mix in sugar.
Combine all the ingredients: Combine the wet ingredients into the dry ingredients. Add in the remaining ingredients including the Baileys. And bake.
Make the frosting: Melt butter, sugar, and Baileys together and boil. Stir in chocolate chip chips and pour frosting over cooled brownies.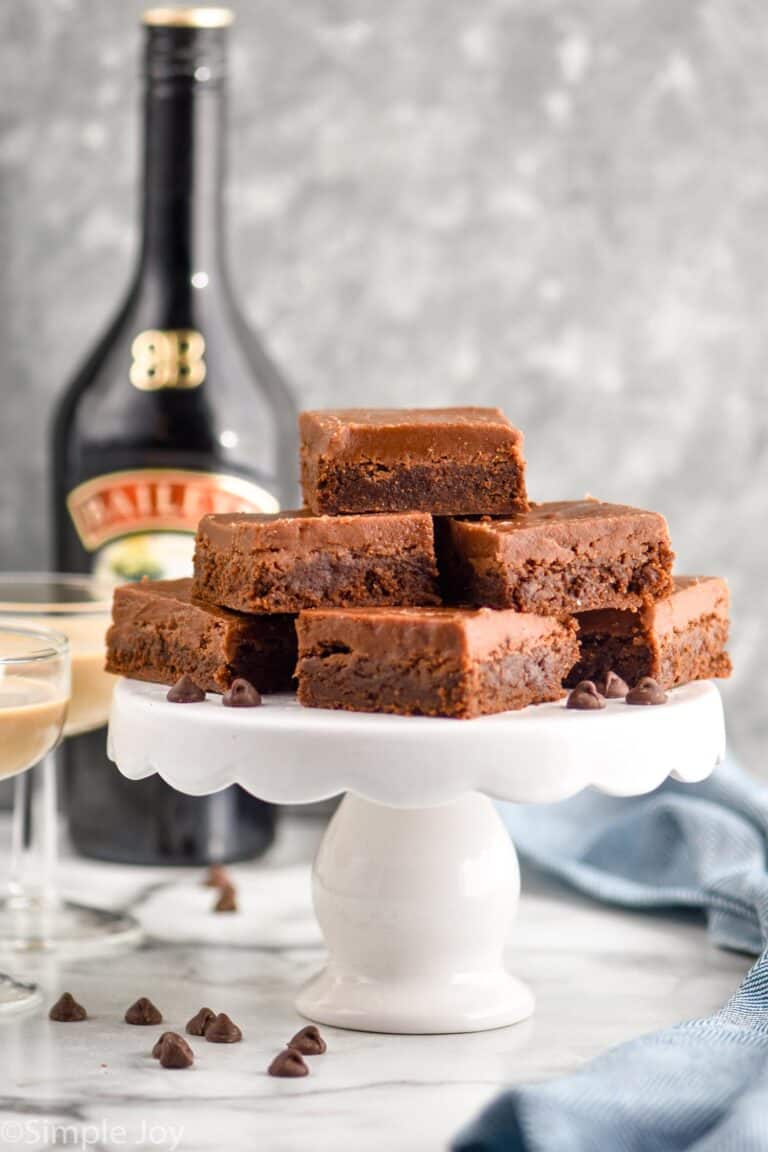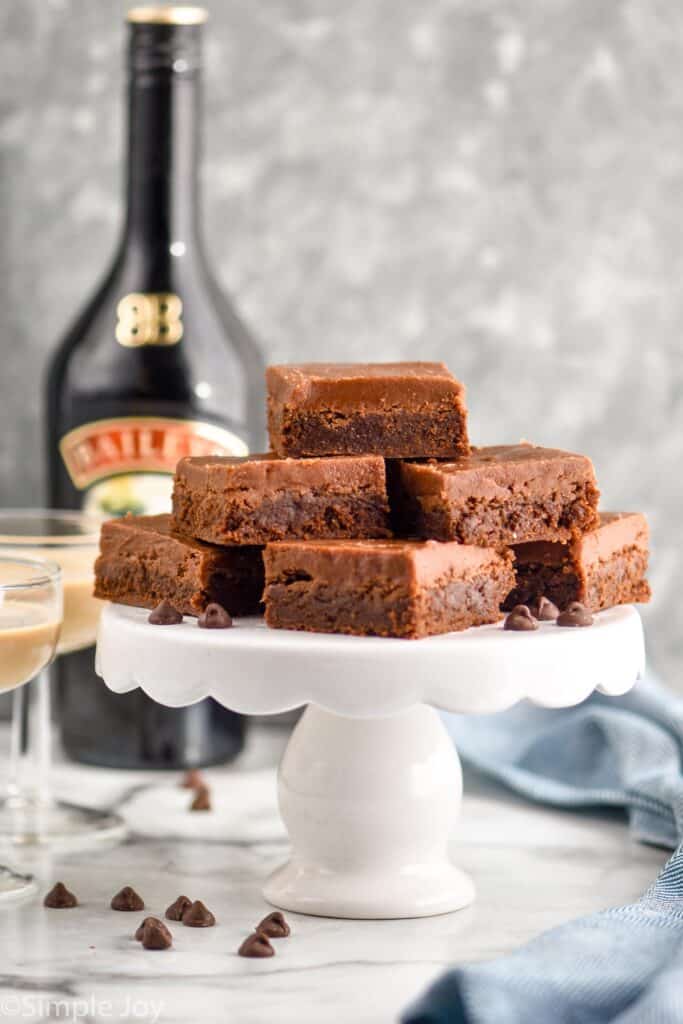 Baileys Brownies Tips & Tricks
Here are a few things that will help this recipe turn out perfect.
Scoop and level your flour. Use a dry measuring cup (the plastic kind) and use a spoon to scoop the flour out of the container into the measuring cup, then level it off.
Microwave on intervals. When melting the chocolate and butter, you really do need to do 30 second intervals so it melts into the smooth mixture you are looking for.
The batter is thick. Do not stress when your batter is really thick. That's how this one is. It will be delicious I promise.
Pour frosting immediately. For best results you need to pour the frosting all over the brownies right away and tilt the pan to spread it out.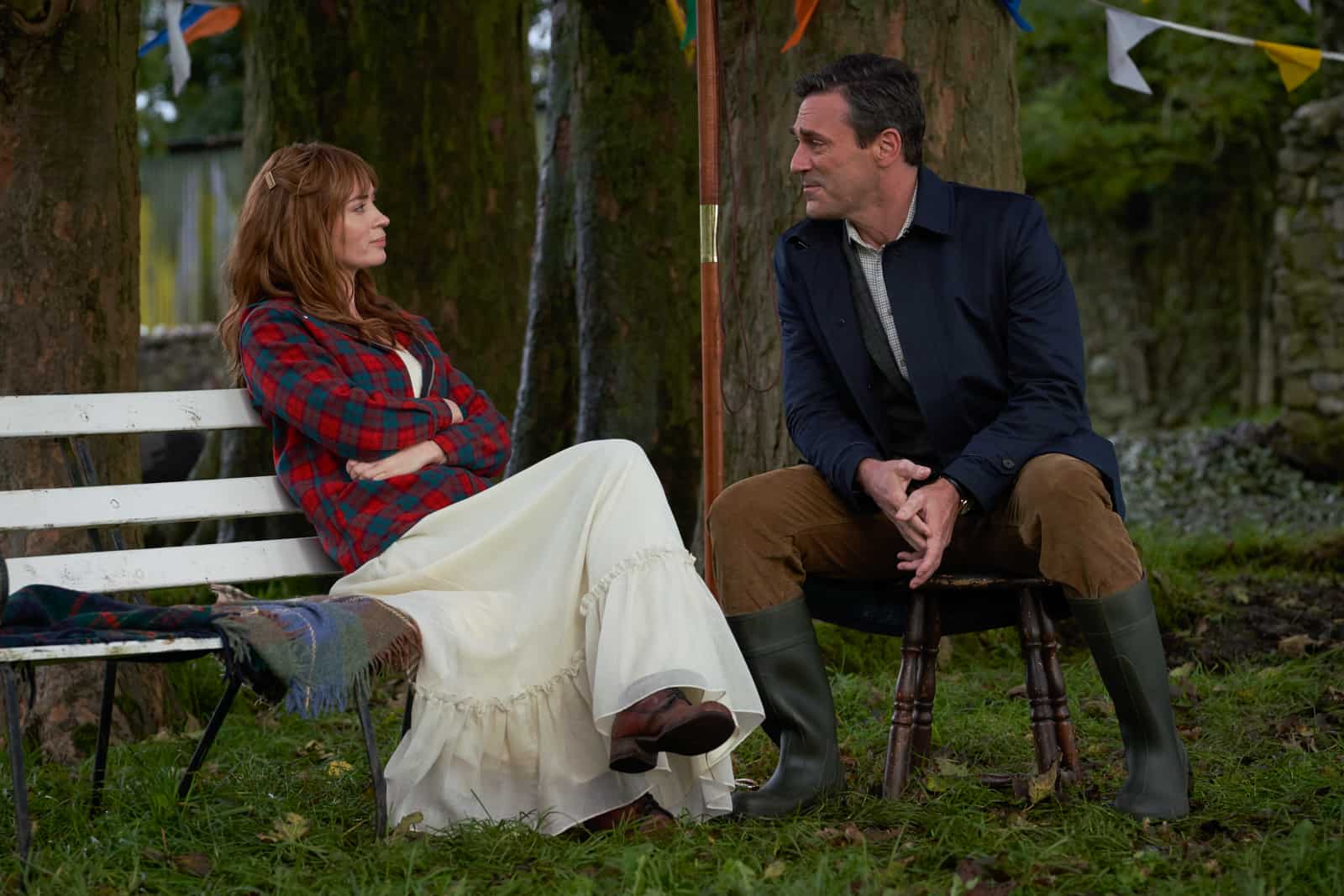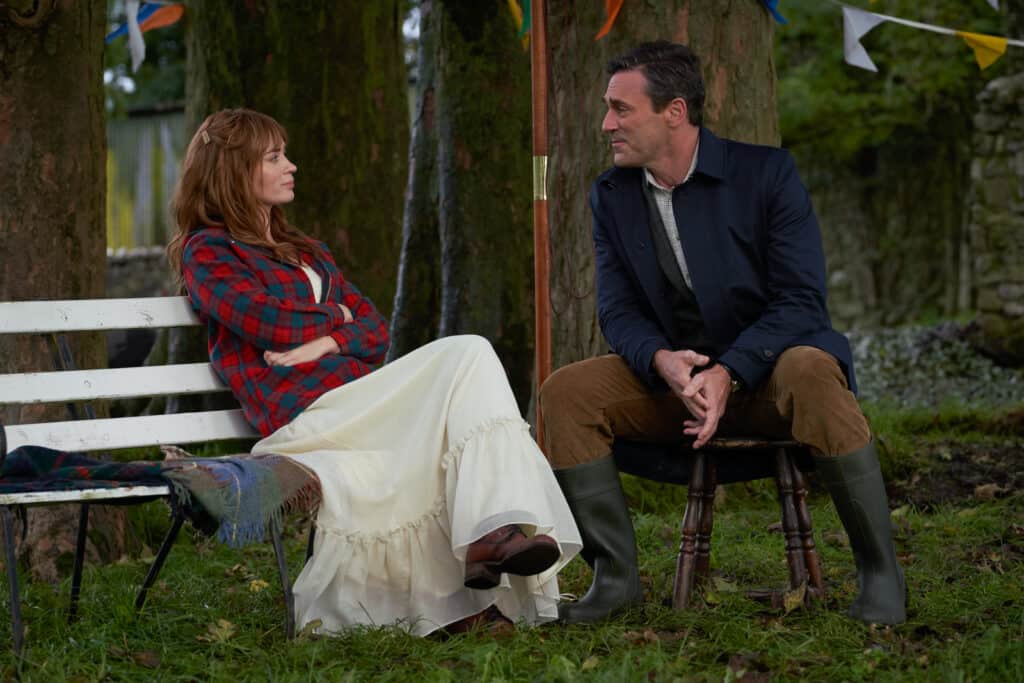 Making Movie Night Special at Home
If there is anything we have learned this year, it's that we are creative and can come up with new ways to make things special. Here are some ideas to make watching Wild Mountain Thyme a special date night.
Make sure the kids are occupied. Whether that is a movie night for them in a separate room, free rein on video games, or waiting until after bedtime, make sure they are busy.
Get cozy. Pull out all the stops with the coziest blankets, pillows, and jammies.
Make Baileys Brownies. This went without saying, right?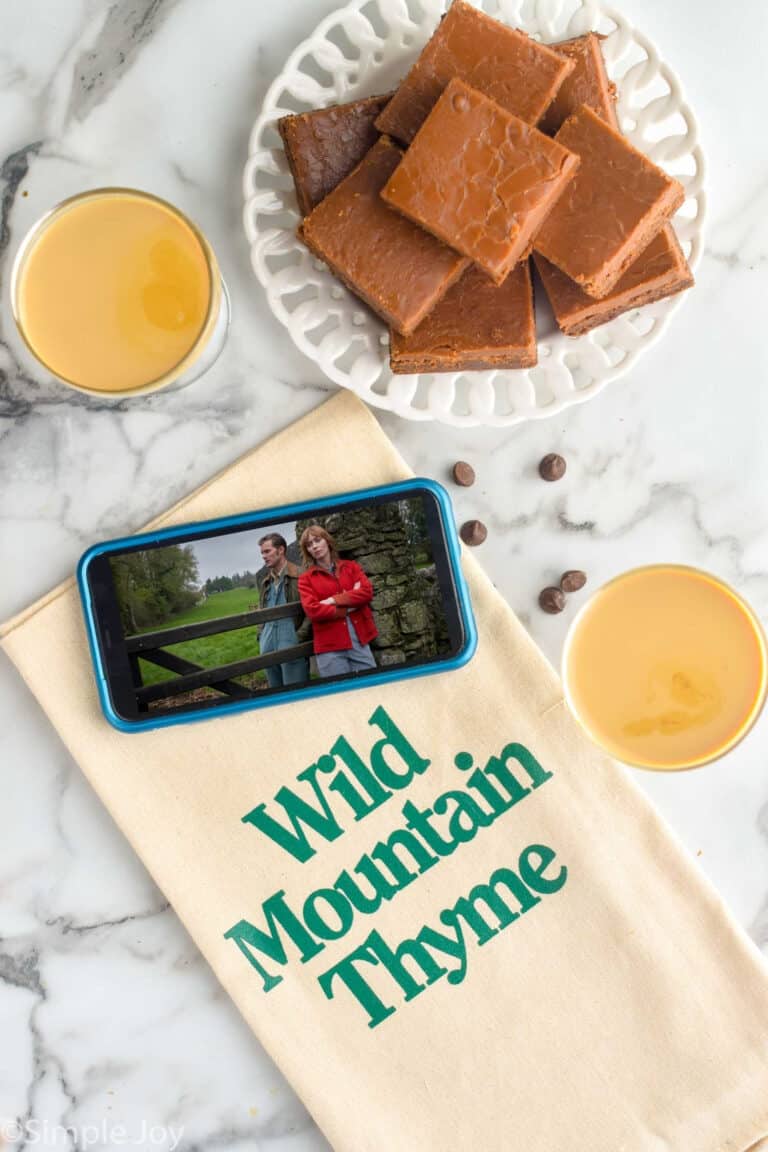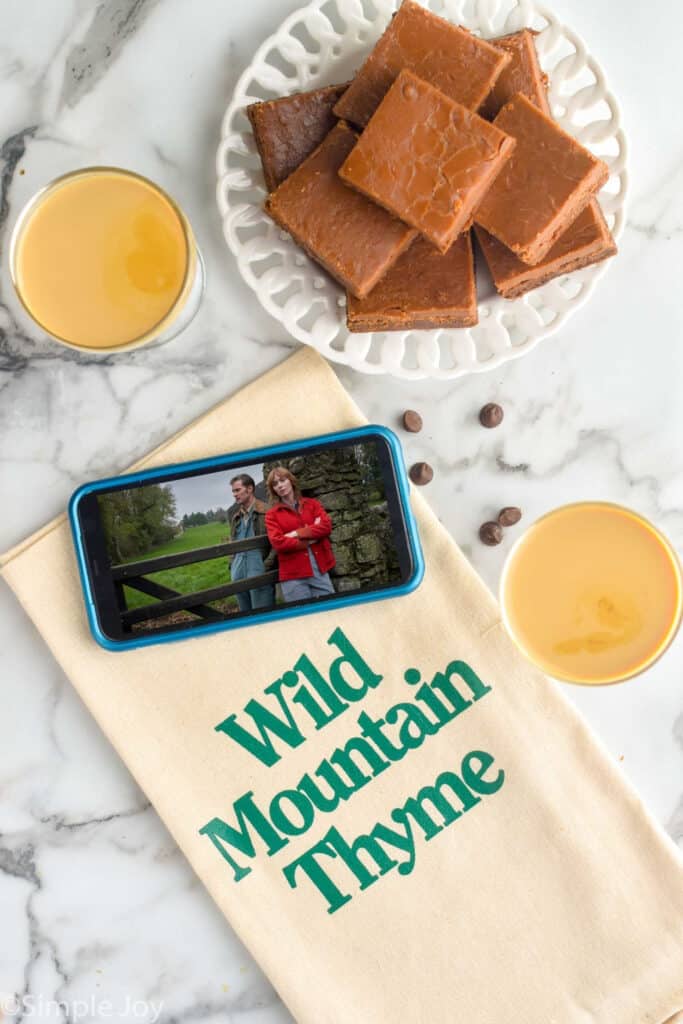 Other Great Baileys Treats
If you are itching to make a whole platter of desserts to go with the movie, here are some other great Baileys treats:
If you love these Baileys Brownies or any of my other recipes, please leave me a comment and let me know.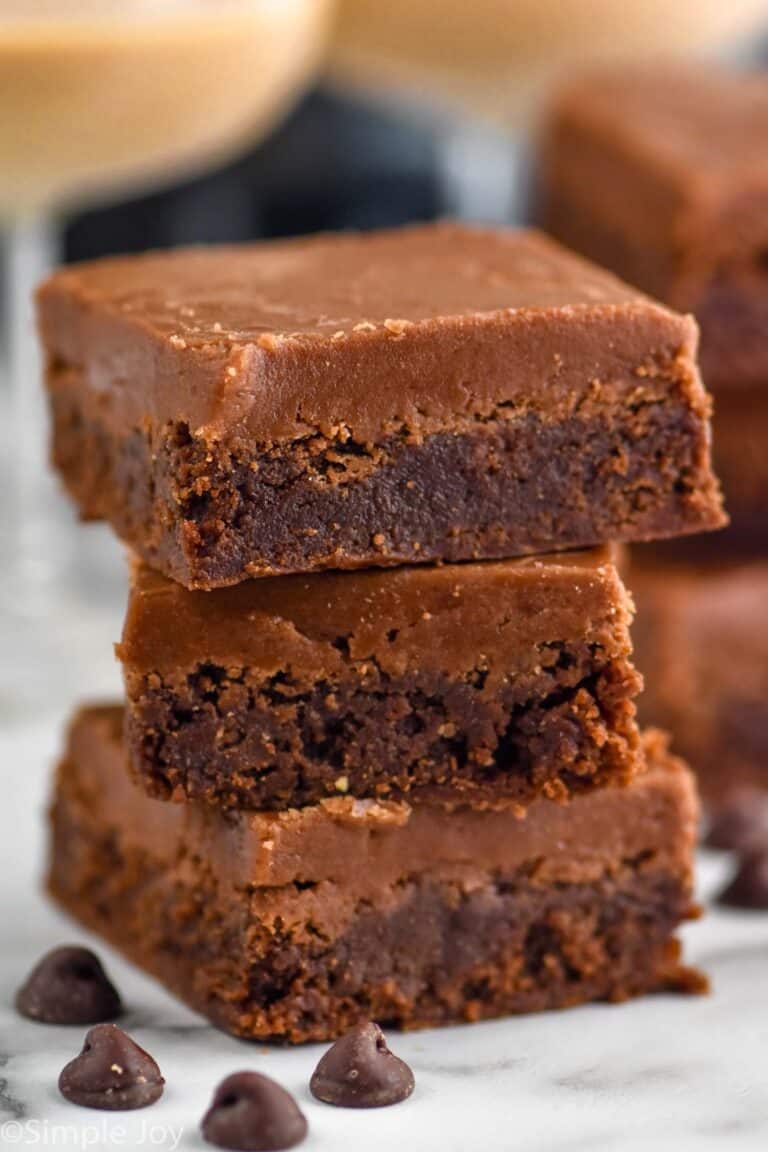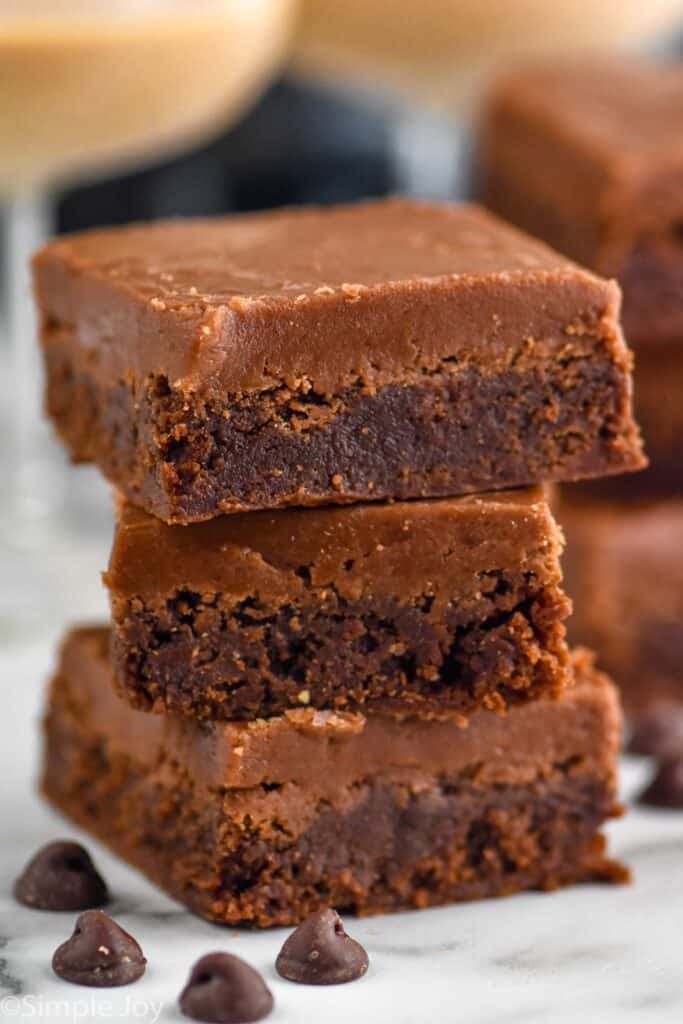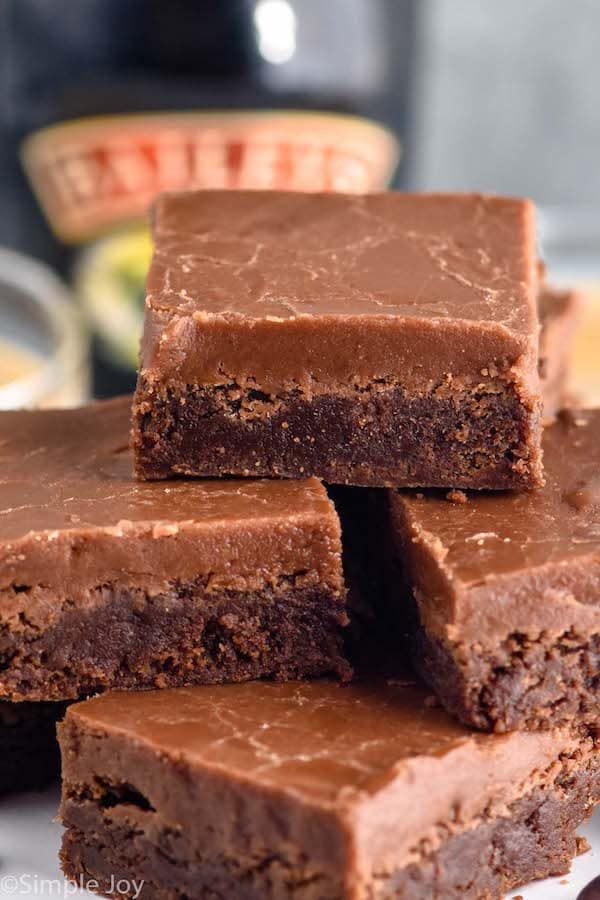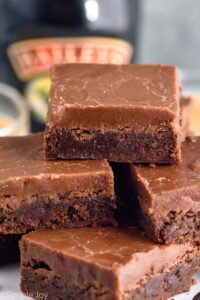 Baileys Brownies
These Baileys Brownies are fudgey, chocolatey, and with the perfect amount of Baileys Irish Cream in the brownie and the decadant frosting.
Ingredients
For Brownies
2

cups

all purposed flour

read how to measure flour here

2

cups

granulated sugar

1/2

teaspoon

salt

1/2

cup

cocoa powder

16

tablespoons

unsalted butter

1/2

cup

chocolate chips

(I used semi sweet)

2

teaspoons

vanilla

3

eggs

1/3

cup

Baileys Irish Cream
For Frosting
1 1/2

cups

granulated sugar

8

tablespoons

butter

1/3

cup

Baileys Irish Cream

1/2

cup

chocolate chips

(I used semi sweet)
Instructions
Preheat your oven to 350 degrees. Spray a 9 by 13 inch baking dish with cooking spray. Set aside.

In a large bowl, mix together the flour, cocoa powder, and salt. Set aside.

In a medium microwave safe bowl combine the butter and chocolate chips. Microwave at 30 second intervals, stirring in between, until the butter and chocolate are fully melted and smooth.

Whisk the sugar into the butter and chocolate mixture. The mixture will be a little grainy, but should be consistent throughout.

Pour the chocolate mixture into the flour mixture. Stir to combine. The batter will be very thick. Stir in the eggs, vanilla, and finally the baileys..

Spread the batter into the prepared pan. Bake for 30.
For the Frosting
Once the brownies have cooled, make the frosting. Combine the sugar, butter, and baileys in a heavy bottomed saucepan, stirring until the butter is fully melted and the sugar is incorporated.

Bring to a boil and let boil for 1 minute. Remove from the heat and stir in the chocolate chips. Continue stirring until it is smooth. Pour immediately over the brownies.

Cut the brownies and enjoy. Store in an airtight container for up to 1 week.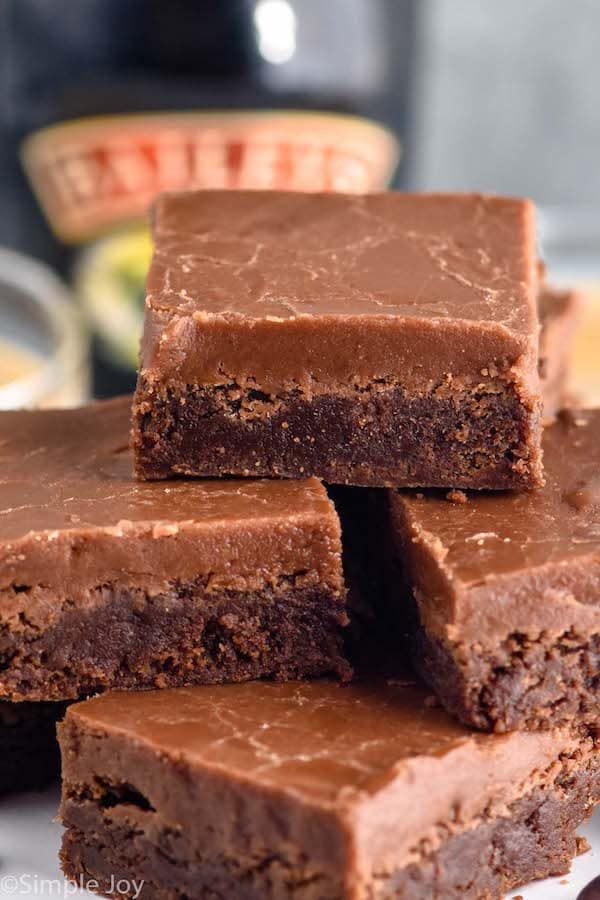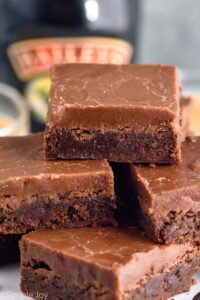 did you make this
Baileys Brownies