These Grilled Chicken Legs are the perfect summer recipe! When you combine my easy Chicken Rub and my perfect BBQ Sauce with these great tips for grilling chicken legs, you get the perfect easy dinner recipe.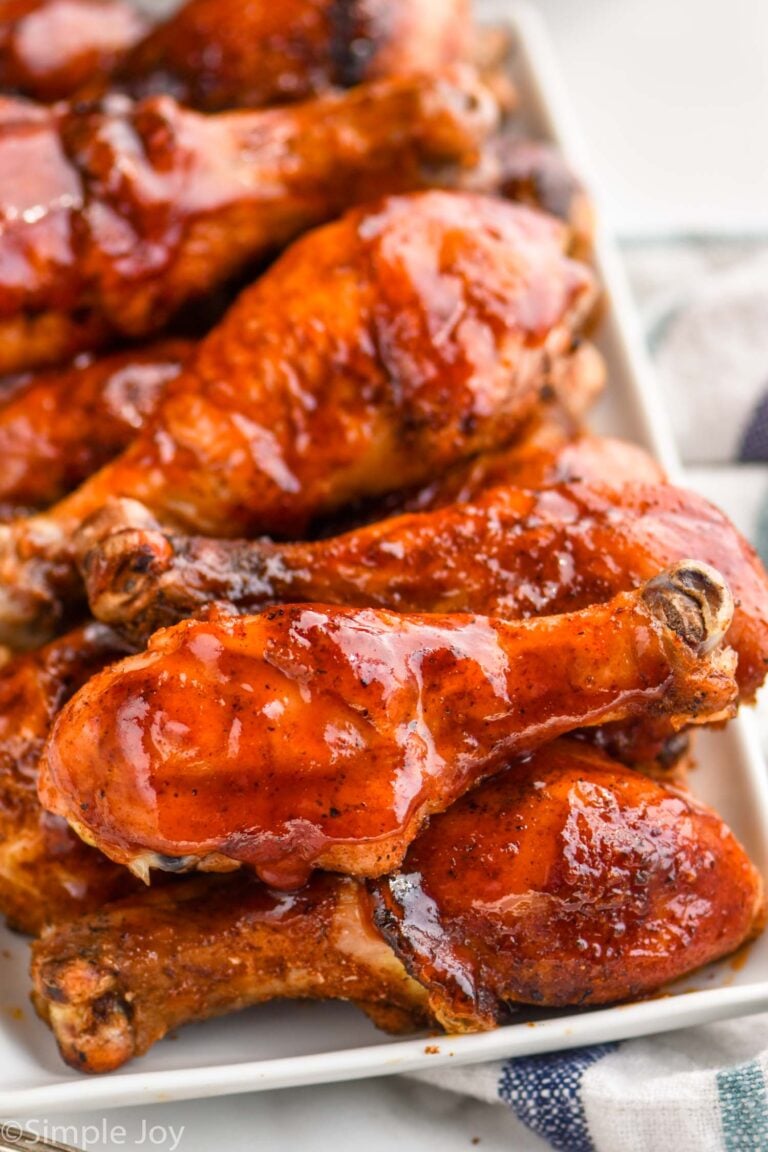 If you are looking for an easy recipe to throw on the grill this summer, you will love these Grilled Chicken Legs. They would make a great easy dinner recipe during the week but they are also perfect for entertaining. Made with my homemade chicken rub and homemade BBQ sauce, the flavors in this recipe are just perfect.
How to Grill Chicken Legs
This is just a brief overview of how to make this delicious grilling recipe. For the full recipe with all of the measurements, see the recipe card at the bottom of the post.
Make the chicken rub. Combine the brown sugar, salt, paprika, ground cumin, black pepper, and cayenne pepper.
Grill the chicken. We are using a method here where we use both direct and indirect heat. Place the chicken over burners that are very low, and then turn the other burners high. Grill the chicken for 20 minutes on each side.
Make the BBQ Sauce. While the chicken is grilling, combine the ingredients for the BBQ sauce and let it simmer for 15 minutes.
Finish off the chicken. Once the chicken has reached 165 degrees Fahrenheit, remove it from the grill and brush with the BBQ sauce. Serve and enjoy!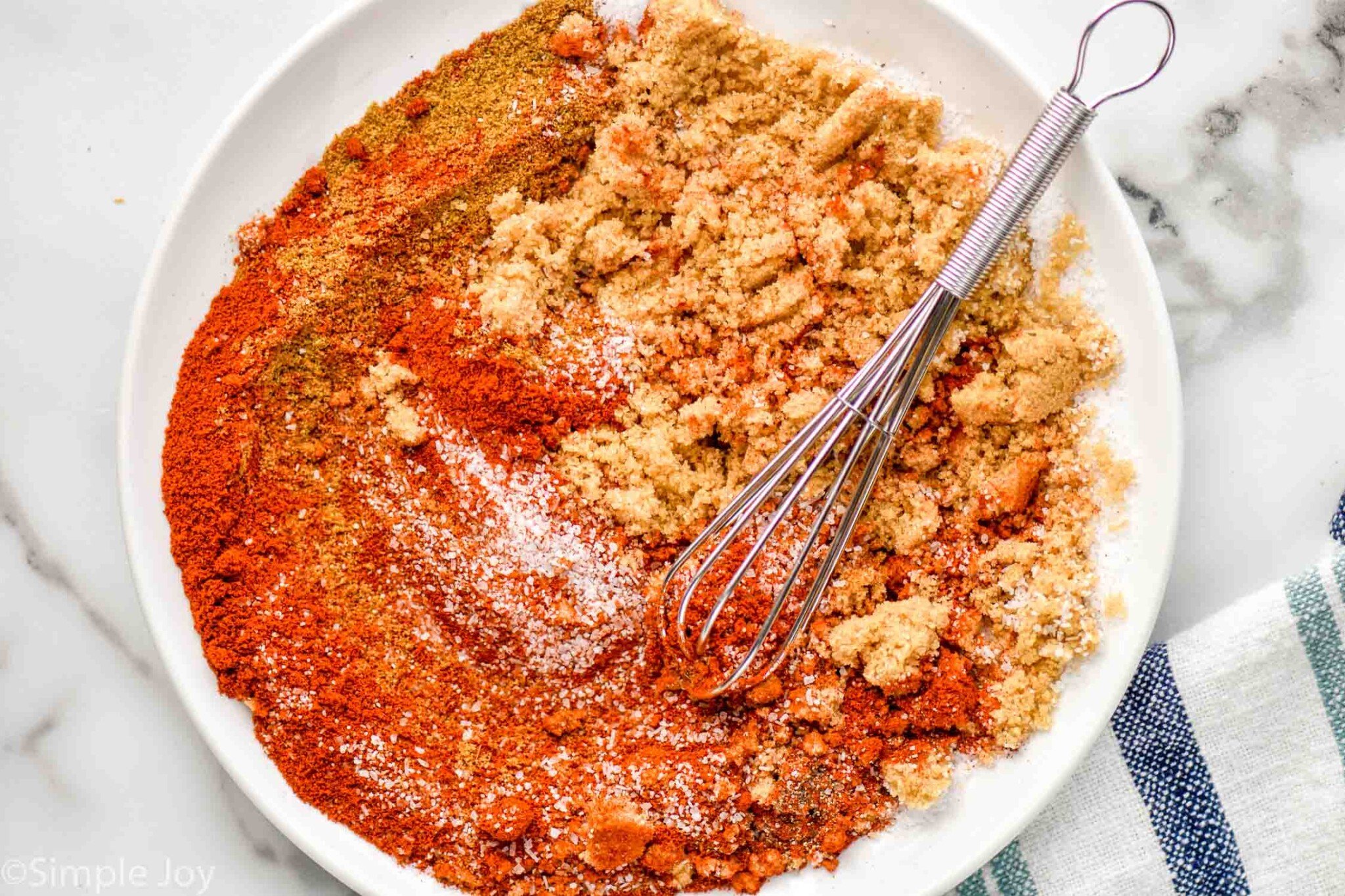 Chicken Rub for Grilled Chicken Legs
If you are new to grilling chicken, you might think that you just throw some BBQ sauce on them and pop them on the grill. But that's not the best route to take. Not only will it make your grill a total mess, it won't create the maximum flavor in these bbq chicken legs.
Start grilled chicken legs with a great chicken rub. Rub that all over your chicken legs, and then throw them on the grill. Making your own chicken rub is simple, takes only five minutes, and adds so much flavor to this recipe. If you want to take this recipe up a notch, you could leave the rub on the chicken for an hour before grilling it – or even overnight.
My homemade chicken rub is perfect in this recipe. I love making my own homemade seasonings because they are so easy to adjust. If you are on a low sodium diet, you can cut back on the salt. If you are diabetic, you could replace the brown sugar with Monk Fruit. The customization for your needs is endless.
Chicken Rub
This Chicken Rub is very easy to throw together and is perfect for making delicious and flavorful chicken. Add this dry rub for chicken every time before you throw it on the grill.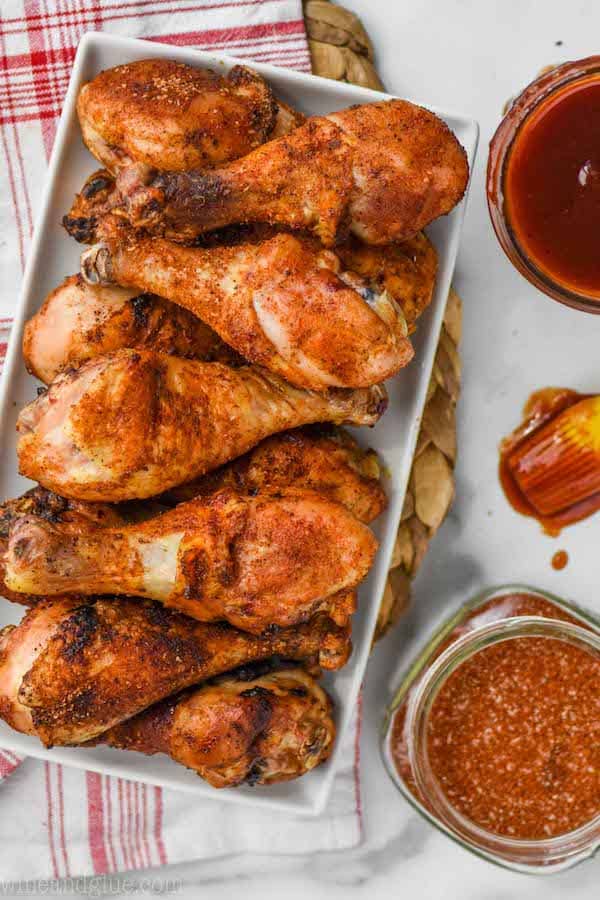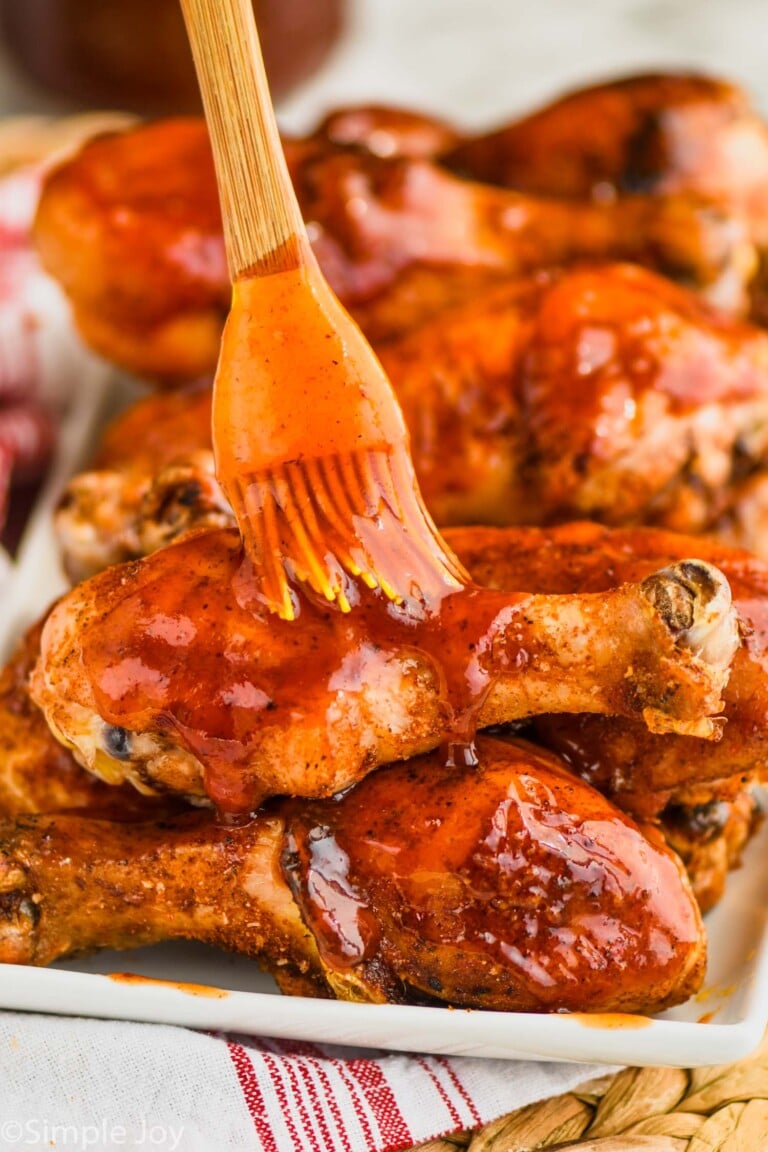 Indirect Heat for Grilling Chicken Legs
As mentioned above, one of the keys to this recipe is using indirect heat. Because chicken legs are dark meat, they render more fat than a chicken breast during grilling. That is great because it makes for a more tender and moist piece of chicken, but it can lead to flare ups from the fat coming off the chicken while you are grilling.
After some testing, this is what I found that works best to get tender chicken without getting burnt skin from flare ups. The high heat from one side of the grill helps to cook the chicken which is over the low burners which won't flare up.
Preheat the grill. Turn all the burners on your gas grill to high. Preheat it to about 400 degrees.
Turn down half the burners. Reduce the heat on half the burners so they are as low as they go. You should barely be able to see the flame.
Add the chicken legs to the grill. Put the chicken legs over the turned down burners.
Leave the burners on the opposite side on high and cover your grill.
Cook for 40 minutes total. Flip the chicken legs half way through cooking, and remove the chicken from the grill when they reach an internal temperature of 165 degrees. I find it most helpful to use an instant read thermometer that can be left inside the chicken while cooking. My favorite one is linked below.
TOP PICK
Instant Read Thermometer
This great instant read thermometer can be left inside of meat while it is in the oven, making it one of my favorite kitchen essentials!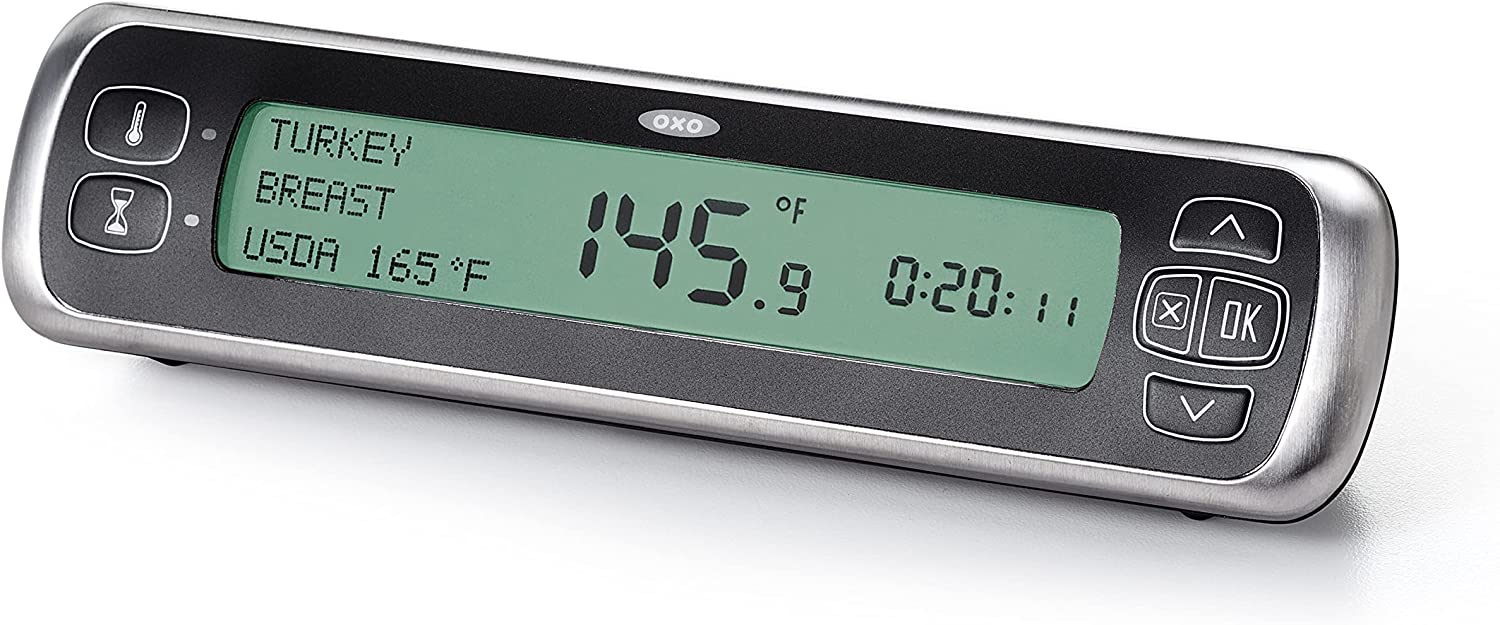 BBQ Sauce for Chicken Legs
After you pull take these chicken legs off the grill you can top them with my amazing BBQ Sauce. This homemade BBQ sauce comes together very easily while your chicken is on the grill and is perfect to top this chicken leg recipe. With just a few simple ingredients and 15 minutes of simmering, you have the best bbq sauce.
This BBQ Sauce is legit. It is one of my most popular recipes and for good reason. It comes together with simple ingredients that you likely already have on hand and is so easy to make. If you need more convincing, check out the reviews!
BBQ Sauce Recipe
This BBQ Sauce Recipe is easy to throw together and absolutely delicious! Fast to make and with ingredients you already have on hand, you are going to make this homemade bbq sauce all the time.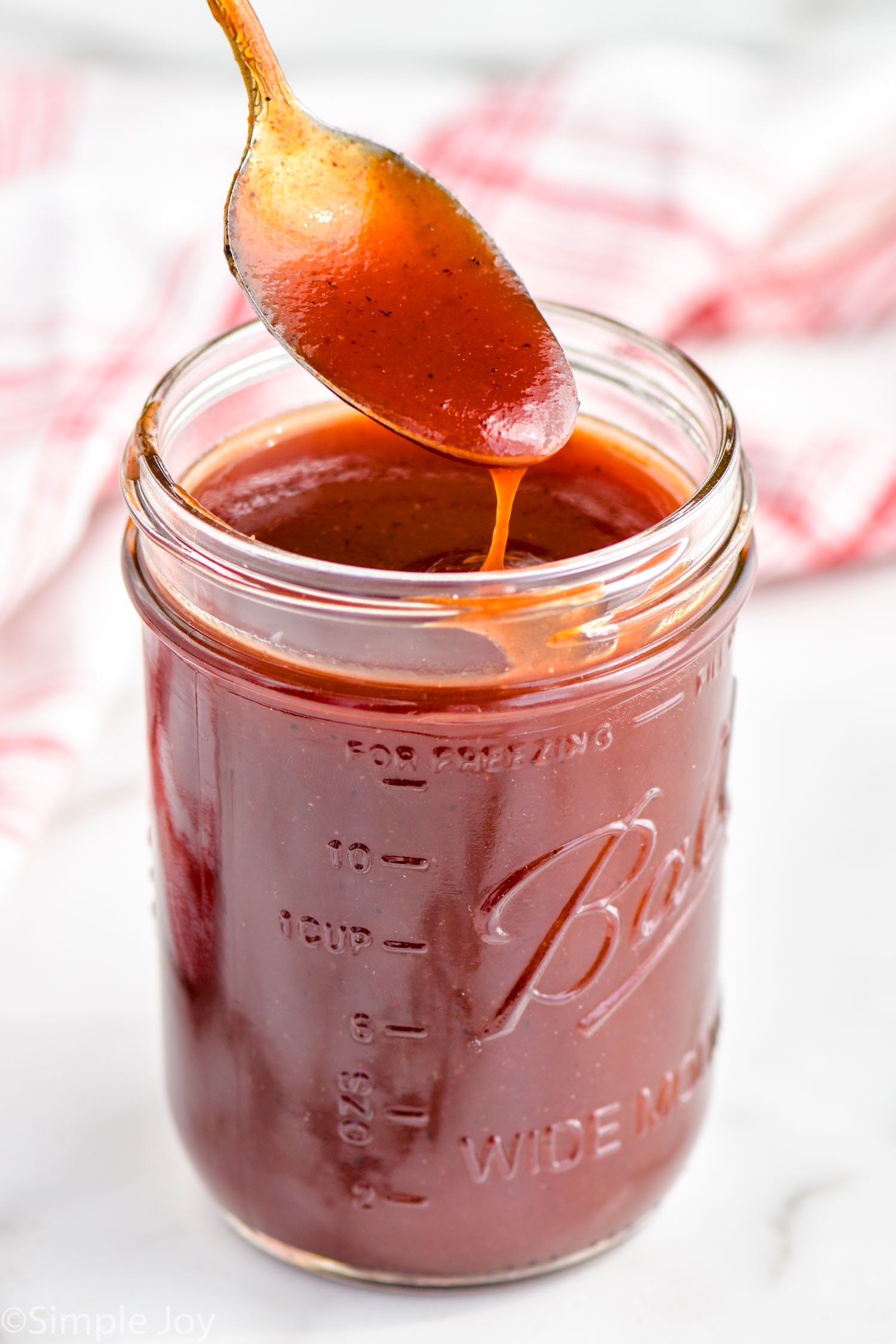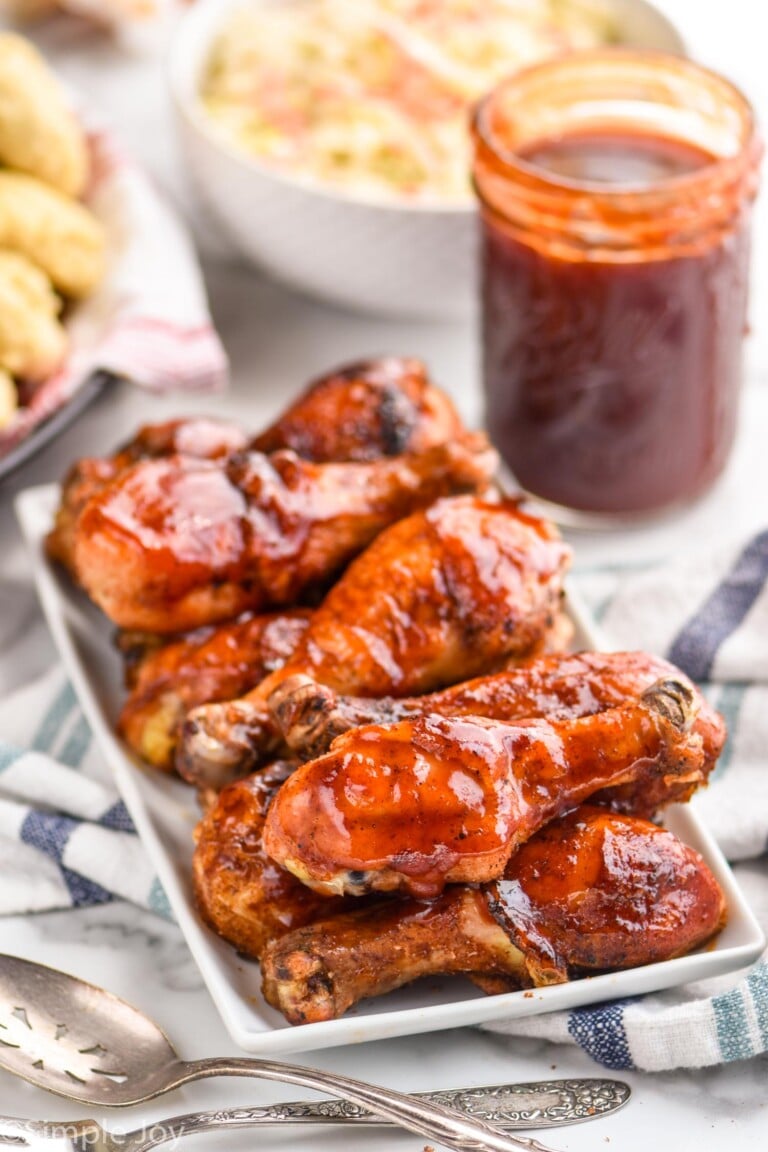 Baked Chicken Legs
This chicken legs recipe is easy to make in the oven too!
Preheat your oven to 425 degrees Fahrenheit. Line a rimmed baking sheet with aluminum foil.
Prep the chicken with the chicken rub.
Place the chicken on the prepared baking sheets.
Bake the chicken for 35 minutes, flipping the chicken half way through baking or until they reach an internal temperature of 165 degrees Fahrenheit.
Brush the chicken legs with the BBQ sauce, and enjoy!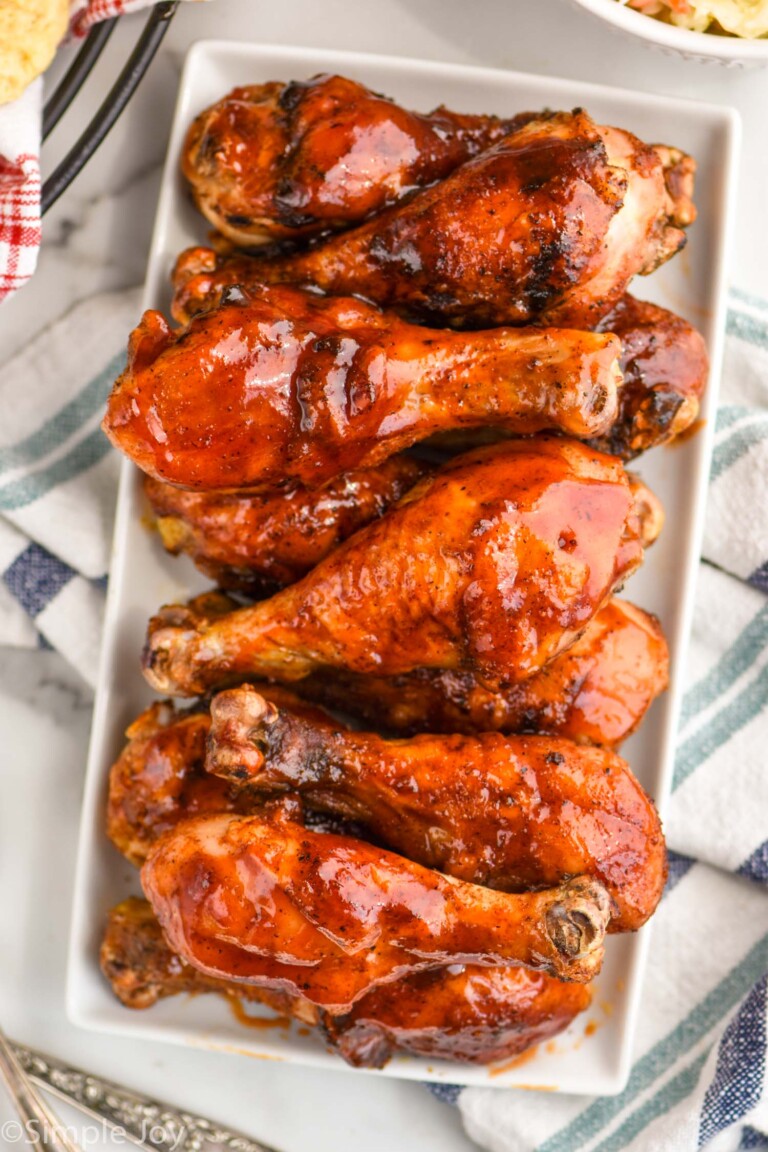 What to Serve with Grilled Chicken Drumsticks
These recipes will go perfectly with these grilled chicken drumsticks.
Fast Easy Biscuits: These are perfect to serve with any BBQ recipe, and they are so quick to make!
Fruit Salad: This is perfect summer food and could even serve as a dessert to go with this meal.
Coleslaw: My homemade coleslaw is always a good idea when you are grilling.
If you make this recipe for grilled chicken legs or any of the above recipes, leave me a comment and let me know what you think!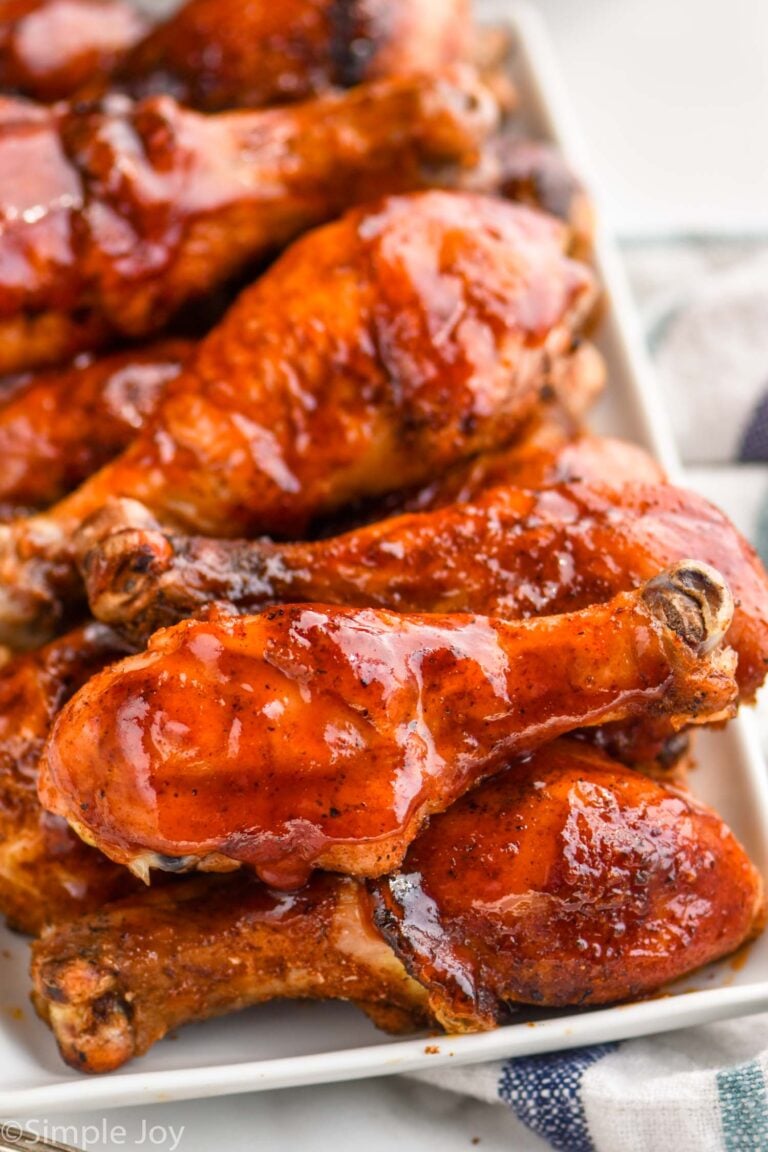 Grilled Chicken Legs
These Grilled Chicken Legs are the perfect summer recipe! When you combine my easy Chicken Rub and my perfect BBQ Sauce with these great tips for grilling chicken legs, you get the perfect easy dinner recipe.
Ingredients
4 – 5

pounds

chicken legs

patted dry
For Chicken Rub
2

tablespoons

brown sugar

packed

2

tablespoons

kosher salt

2

tablespoons

paprika

1/2

tablespoon

ground cumin

1

teaspoon

black pepper

1/8

teaspoon

cayenne pepper
BBQ Sauce
3/4

cup

brown sugar

packed

3/4

cup

ketchup

1/4

cup

apple cider vinegar

1/2

tablespoon

Worcestershire sauce

1

teaspoon

paprika

1

teaspoon

onion powder

1/2

teaspoon

black pepper

1

teaspoon

kosher salt
Instructions
Preheat your gas grill by turning all four burners on high and closing the lid. Allow the grill to come to an internal temperature of 400 degrees.

(NOTE: If you do not have a grill, there are instructions in the post for how to make these in the oven.)

Whisk together the ingredients for the chicken rub. Generously rub the chicken rub on the chicken legs.

2 tablespoons brown sugar,

2 tablespoons kosher salt,

2 tablespoons paprika,

1/2 tablespoon ground cumin,

1 teaspoon black pepper,

1/8 teaspoon cayenne pepper,

4 – 5 pounds chicken legs

Turn two of the burners down as low as they go. Place all of the chicken over those two burners, being careful that none of the chicken is over the other two burners that are still on high. Cover the grill and grill for 20 minutes.

While the chicken is grilling, combine all of the ingredients for the bbq sauce in a small saucepan. Bring to a boil and then turn down to a very low simmer and simmer for 15 minutes, stirring occasionally.

3/4 cup brown sugar,

3/4 cup ketchup,

1/4 cup apple cider vinegar,

1/2 tablespoon Worcestershire sauce,

1 teaspoon paprika,

1 teaspoon onion powder,

1/2 teaspoon black pepper,

1 teaspoon kosher salt

After 20 minutes, flip the chicken on the grill and recover. The chicken will need approximately 20 more minutes. Remove when multiple pieces that are tested in the middle of the meat and away from bone register 165 on an instant read thermometer.

Serve while warm and enjoy brushed with bbq sauce.
Calories:
756
kcal
(38%)
Carbohydrates:
36
g
(12%)
Protein:
90
g
(180%)
Fat:
30
g
(46%)
Saturated Fat:
8
g
(50%)
Monounsaturated Fat:
1
g
Cholesterol:
300
mg
(100%)
Sodium:
2538
mg
(110%)
Potassium:
293
mg
(8%)
Fiber:
1
g
(4%)
Sugar:
29
g
(32%)
Vitamin A:
750
IU
(15%)
Vitamin C:
2.5
mg
(3%)
Calcium:
320
mg
(32%)
Iron:
10.6
mg
(59%)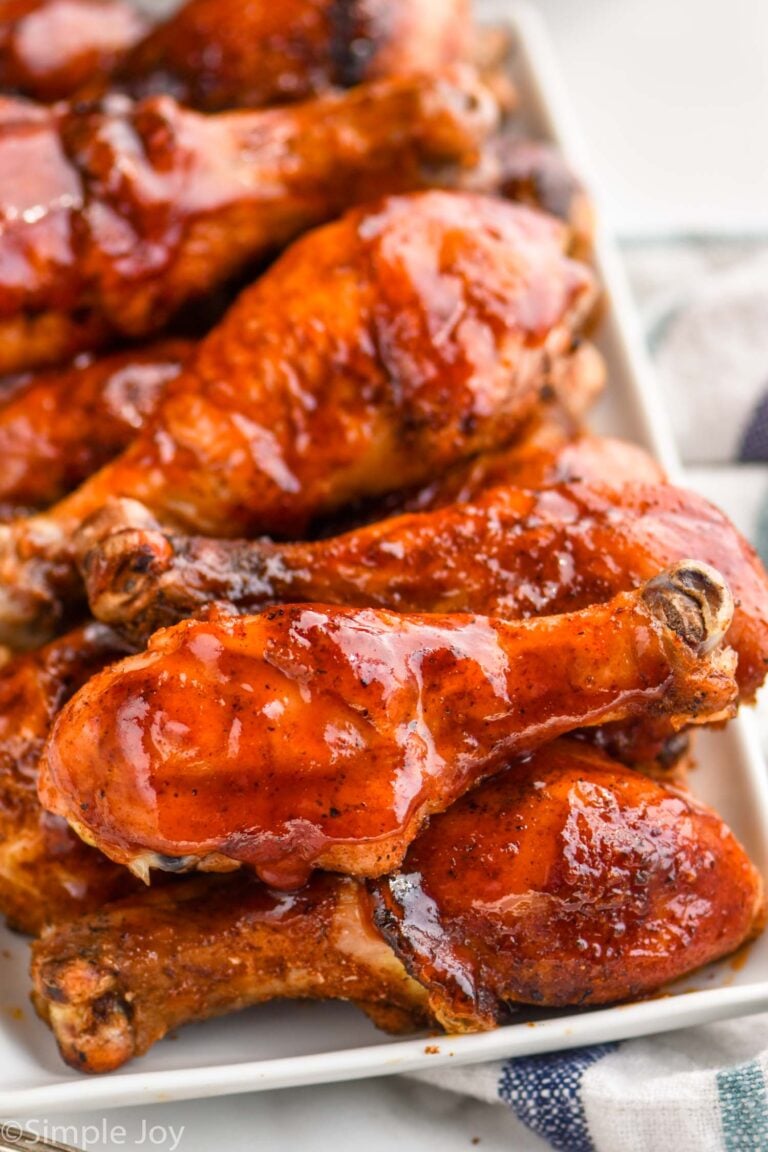 did you make this
Grilled Chicken Legs