These Fast Easy Biscuits are buttery soft and so delicious. Drop biscuits that come together in about 20 minutes and are perfect on the side of so many different recipes!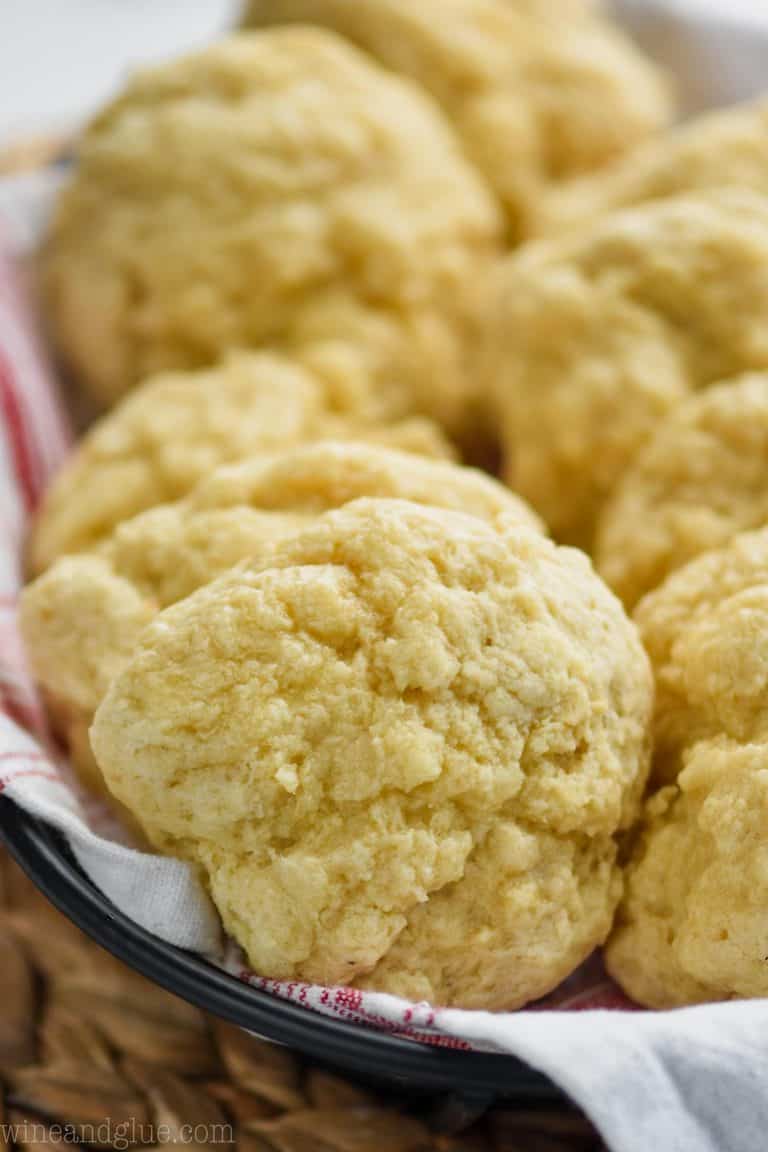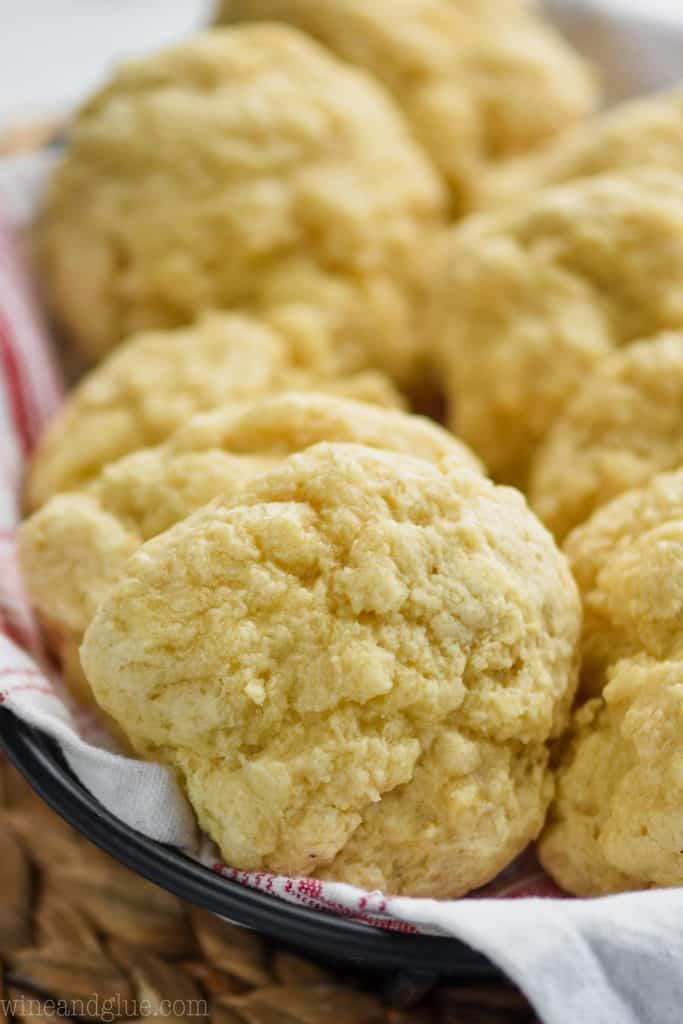 This easy biscuit recipe is an old one here on Simple Joy, but it is getting a photo face lift so that I could include some of the step by step photos. I haven't made them in a while, and it's like my kids forgot that they existed and suddenly I am the hero. They are definitely my children if carbs make them fall more deeply in love with someone. And if making a drop biscuit recipe that takes me about 20 minutes makes me their new favorite parent, I will take it every time.
Why This is the Best Drop Biscuit Recipe
Love this recipe for so many reasons, but besides being so fast, these are the top ones:
These biscuits rise perfectly.
They are soft, moist, and don't crumble.
The balance of baking soda and baking powder is perfect so they don't taste bitter.
Key Ingredients for Easy Drop Biscuits
There isn't a lot to this very easy homemade biscuit recipe. To call it simple is an understatement. But here are the three key ingredients:
Cold Buttermilk
Hot Melted Butter
Flour that isn't packed
Tips to Make These Drop Biscuits Turn Out Perfect
Let's talk about each key ingredient before we get started.
Cold Buttermilk: When you pour the cold buttermilk into the hot butter, it will cause the butter to clump up. Those clumps of butter in the final biscuit, create pockets of steam in the batter that leads to fluffier biscuits. Please note: I've made theses using low fat buttermilk, and did not get the same results. I recommend using full fat buttermilk.
Hot Melted Butter: As with the cold buttermilk, you need the butter to be hot in order to get that clumping.
The flour in this recipe needs to be scooped into the measuring cup and then leveled off. If you scoop from your container, you will end up with too much flour and a denser biscuit recipe.
How to Make Easy Homemade Biscuits
Start by whisking together the dry ingredients in a large bowl.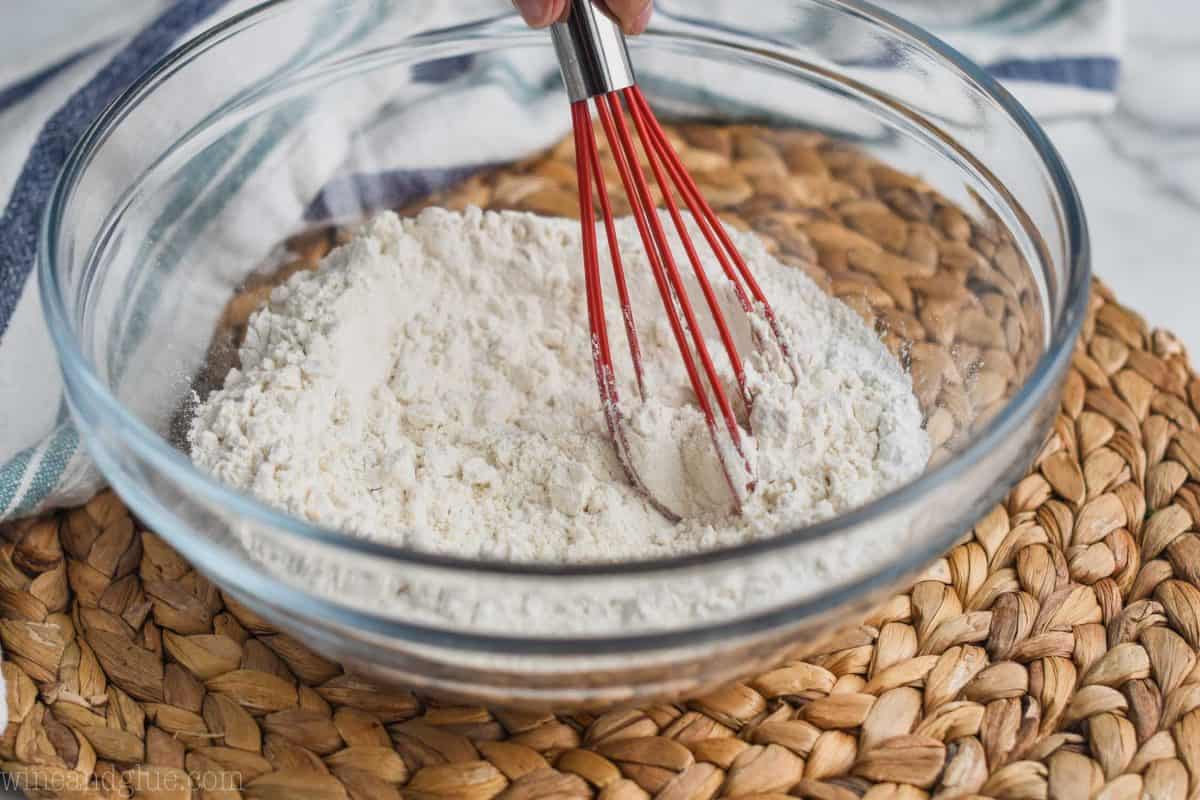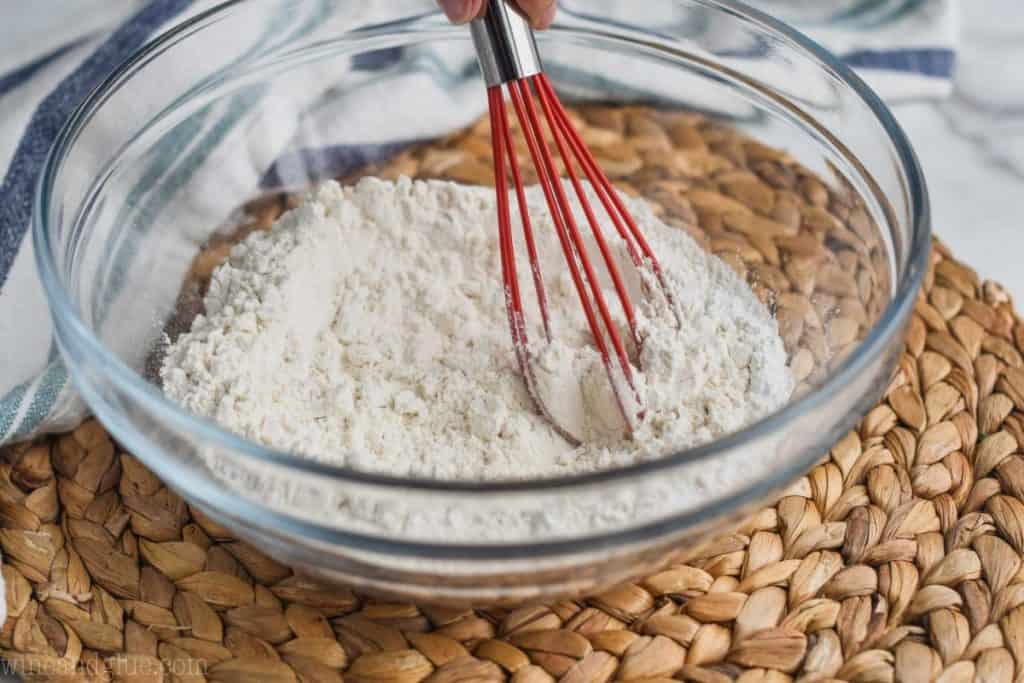 Next, combine the hot melted butter with the cold buttermilk. You want to leave your buttermilk in the refrigerator until you are ready to combine them.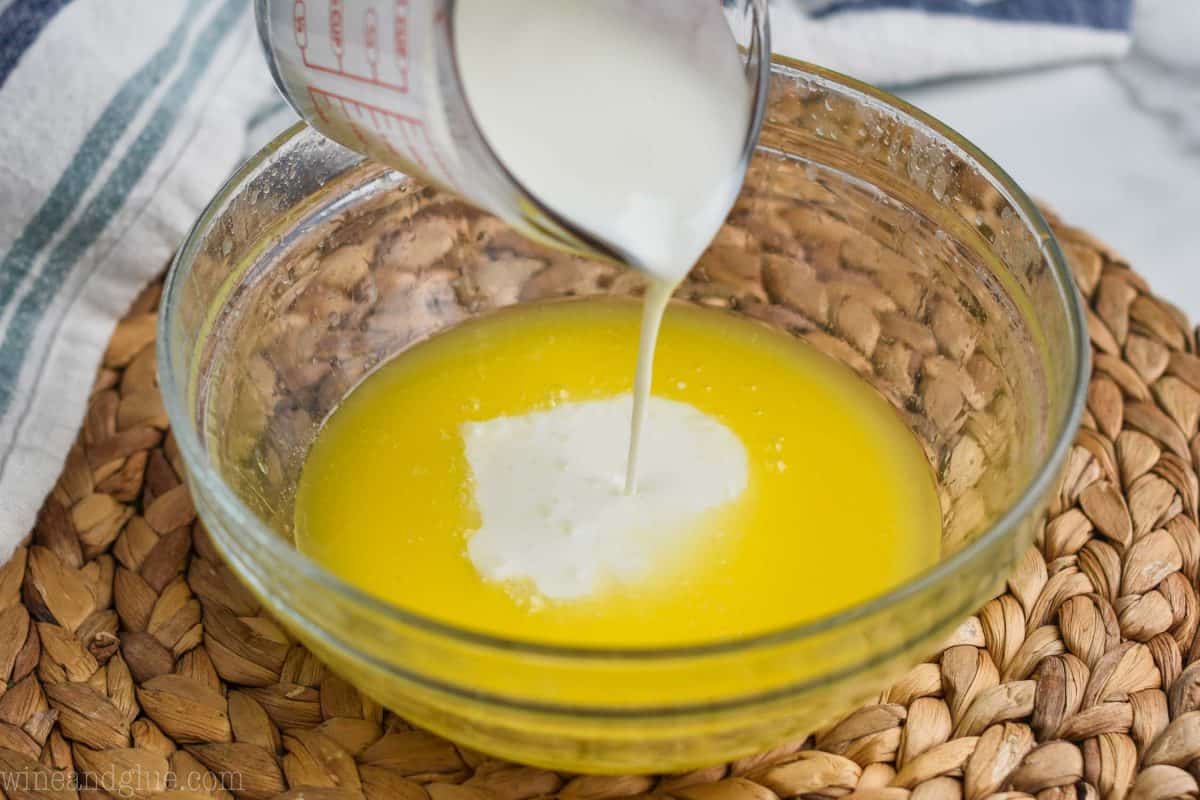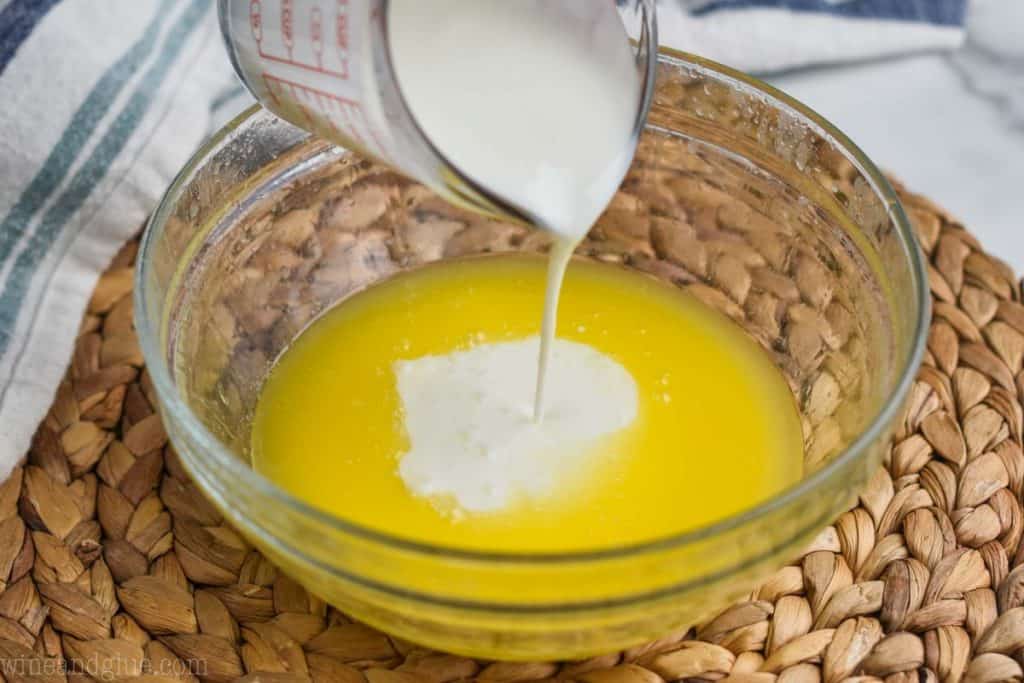 The butter should clump up when you add int the cold buttermilk. If it doesn't, your biscuits will still be great, they just won't be as fluffy.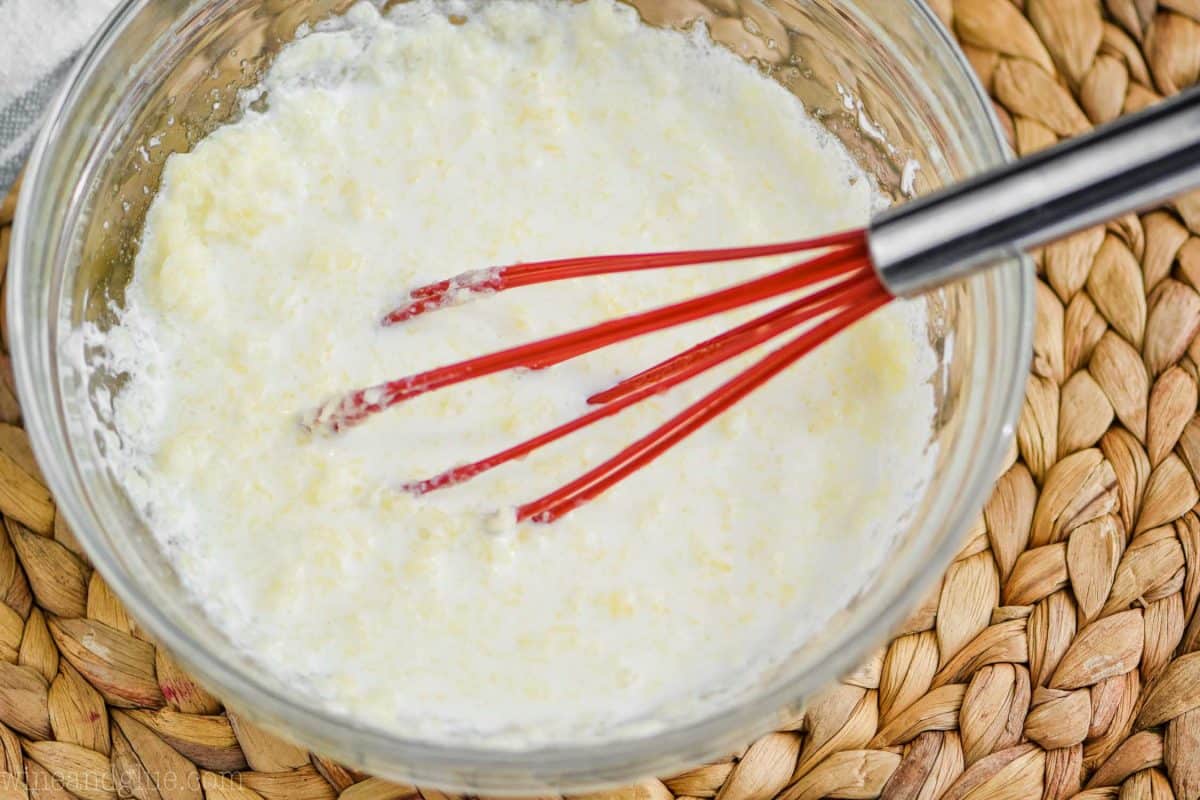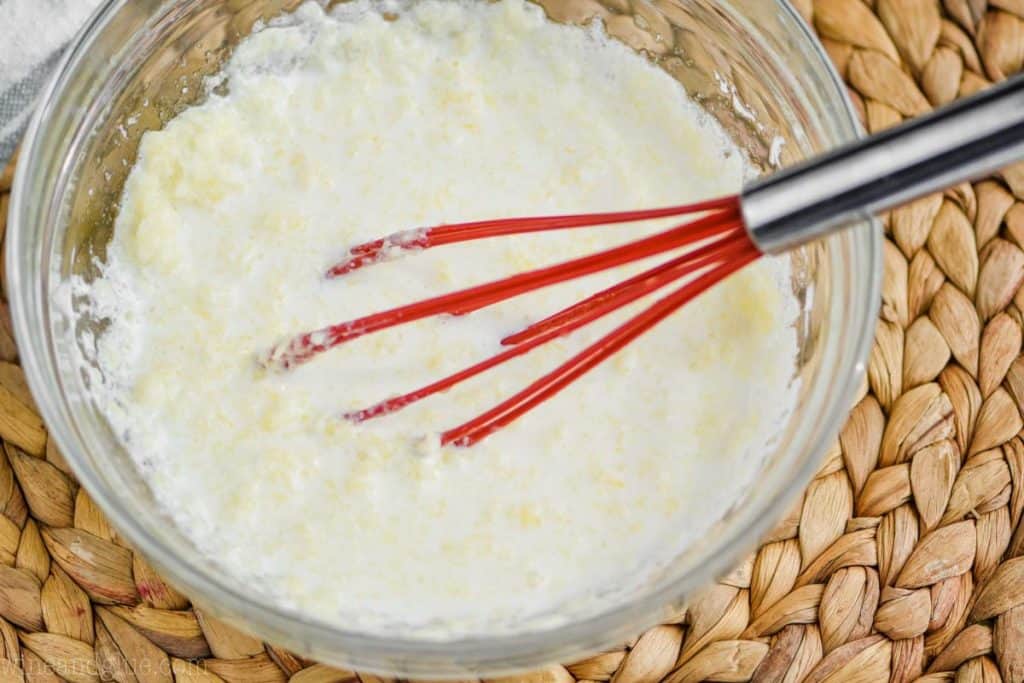 Pour the buttermilk mixture into the flour. Look at those beautiful steam causing lumps!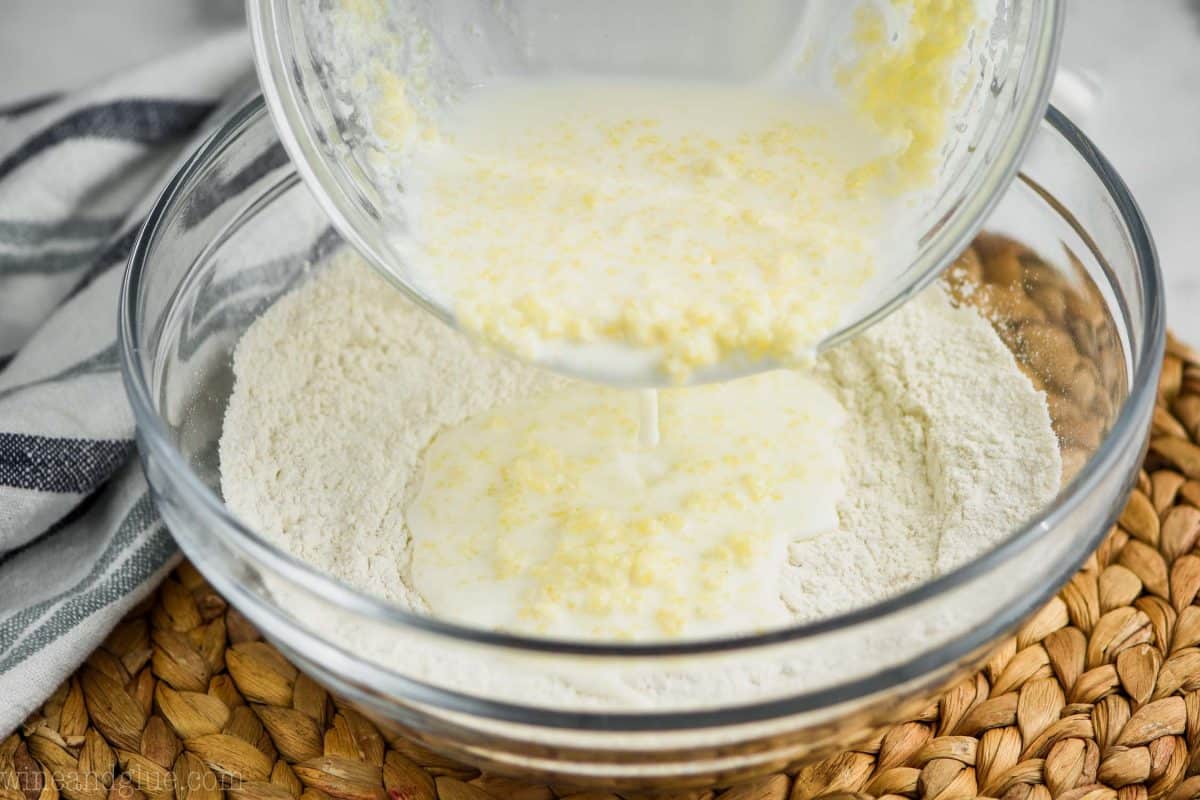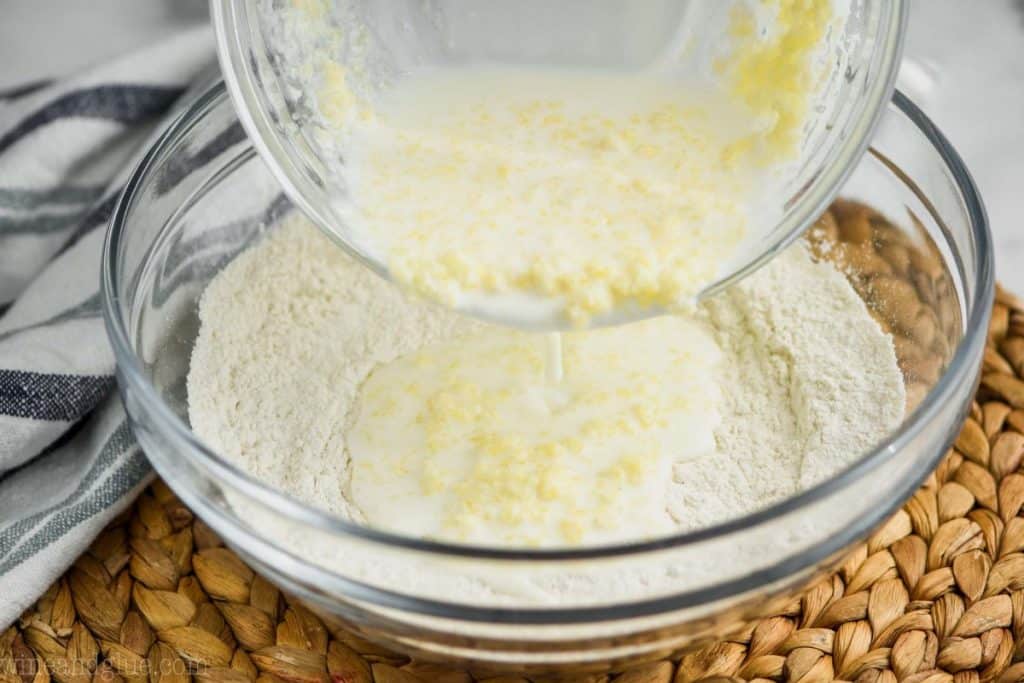 Stir the buttermilk mixture into the flour mixture.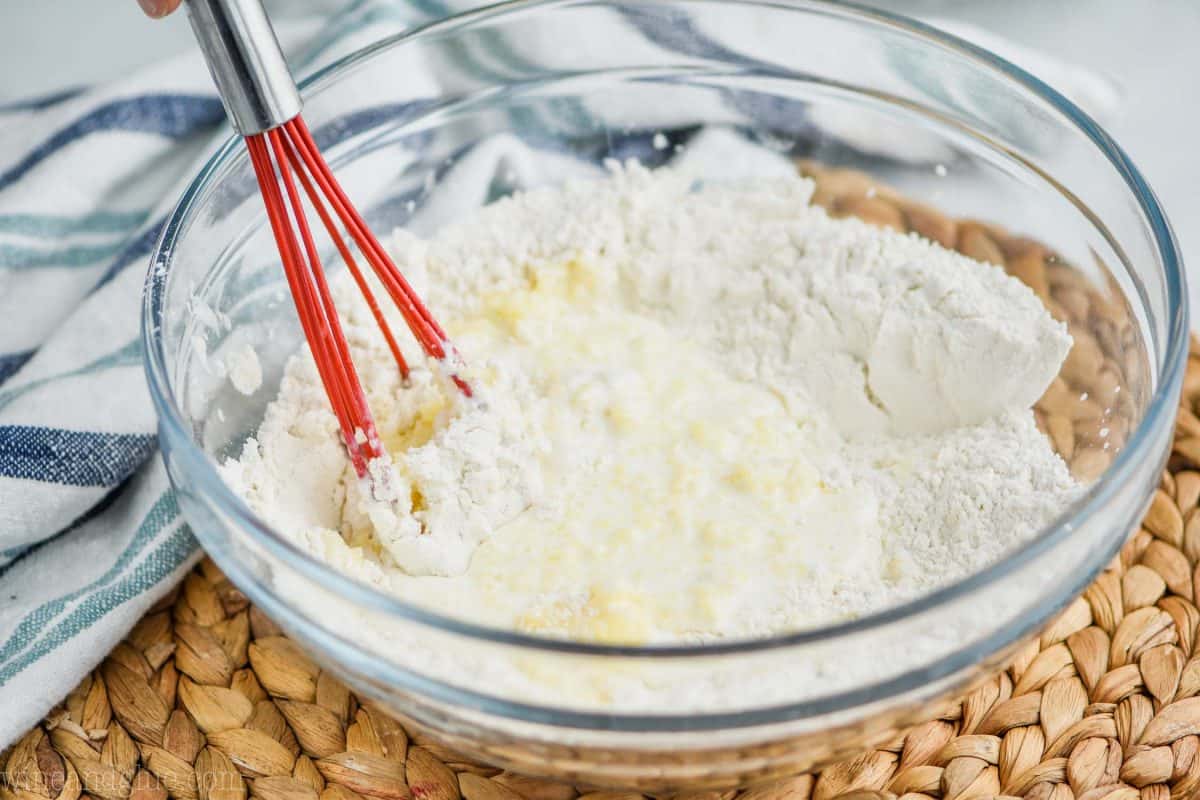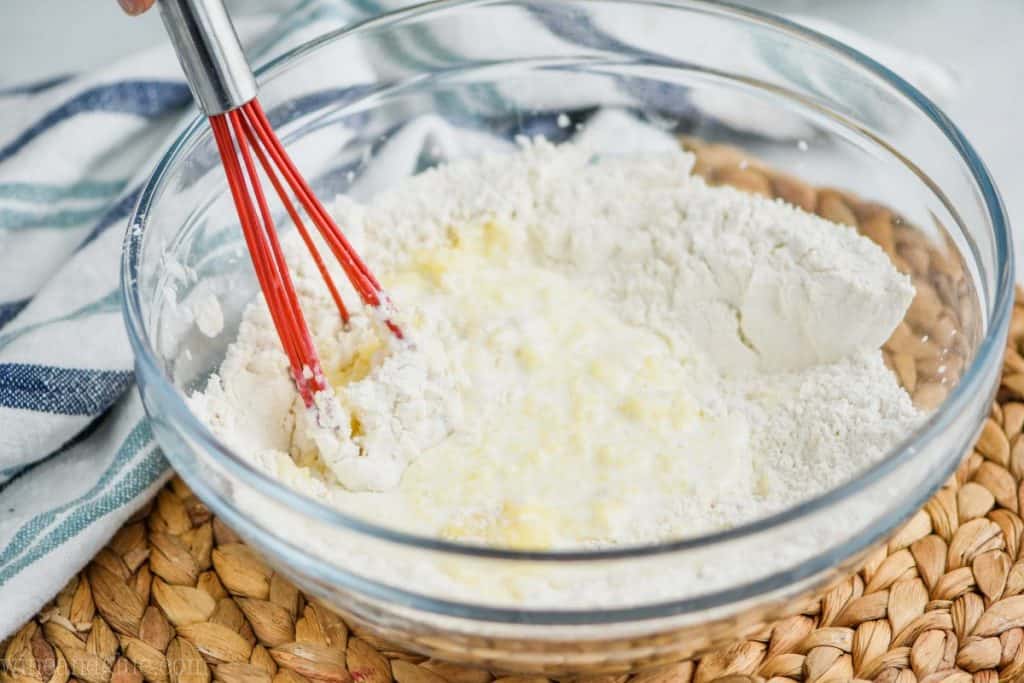 After you have it all mixed together (Be careful not to over mix!!), spray a 1/4 cup measuring cup with cooking spray and use it to make 12 similar sized drop biscuits. (See the video in the recipe card.) Place them on a parchment lined baking sheet.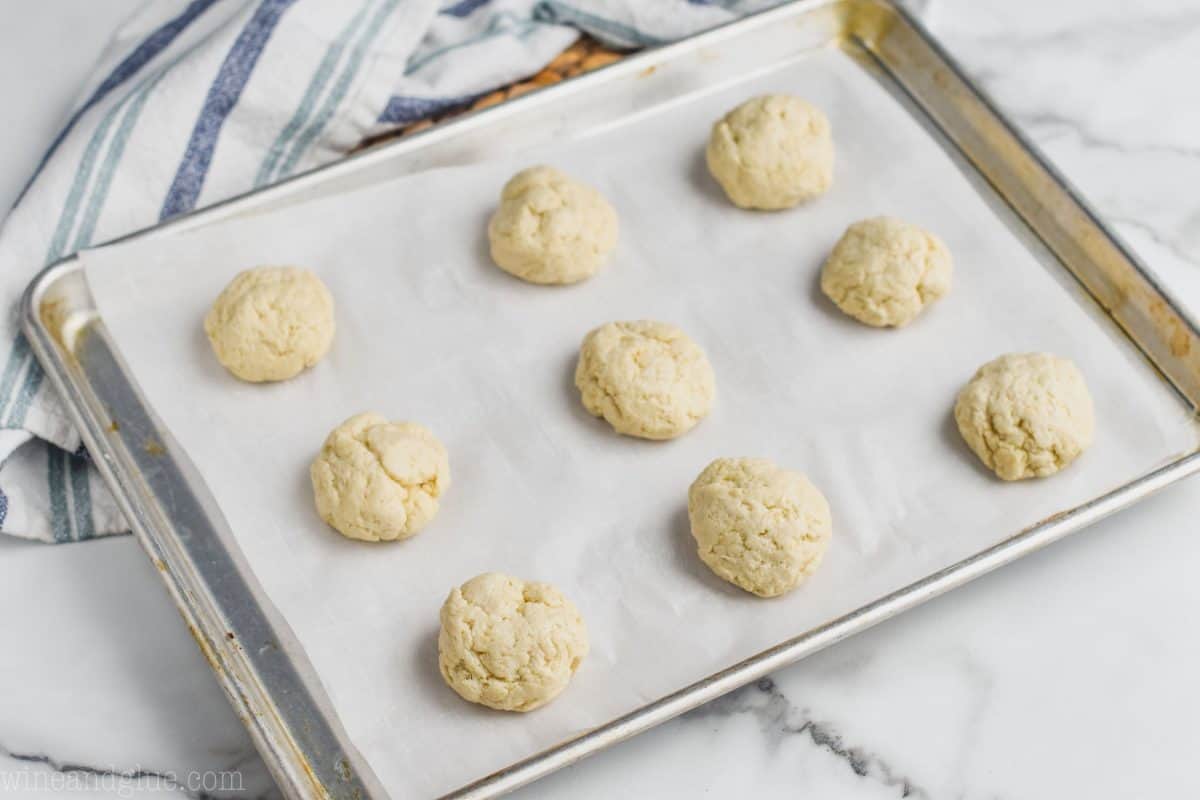 After they come out of the oven, you can eat them right away. But . . . . why not smother those easy biscuits with some melted butter??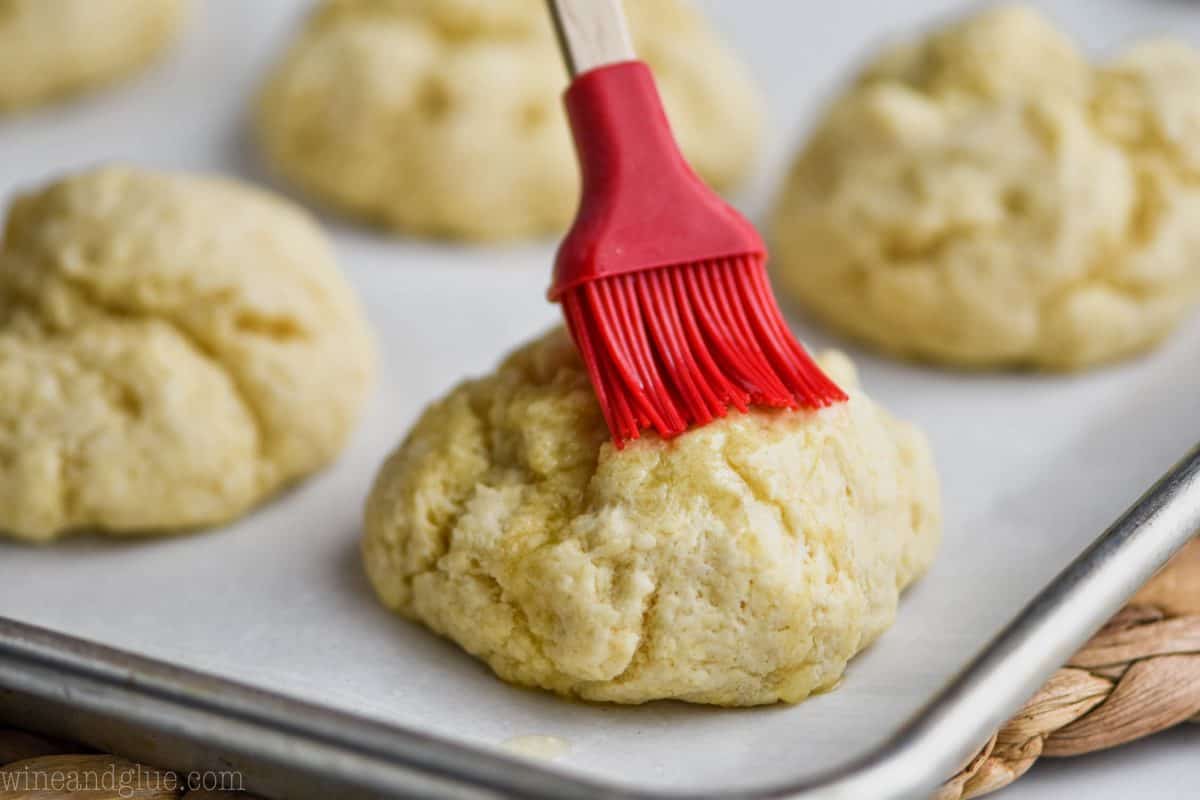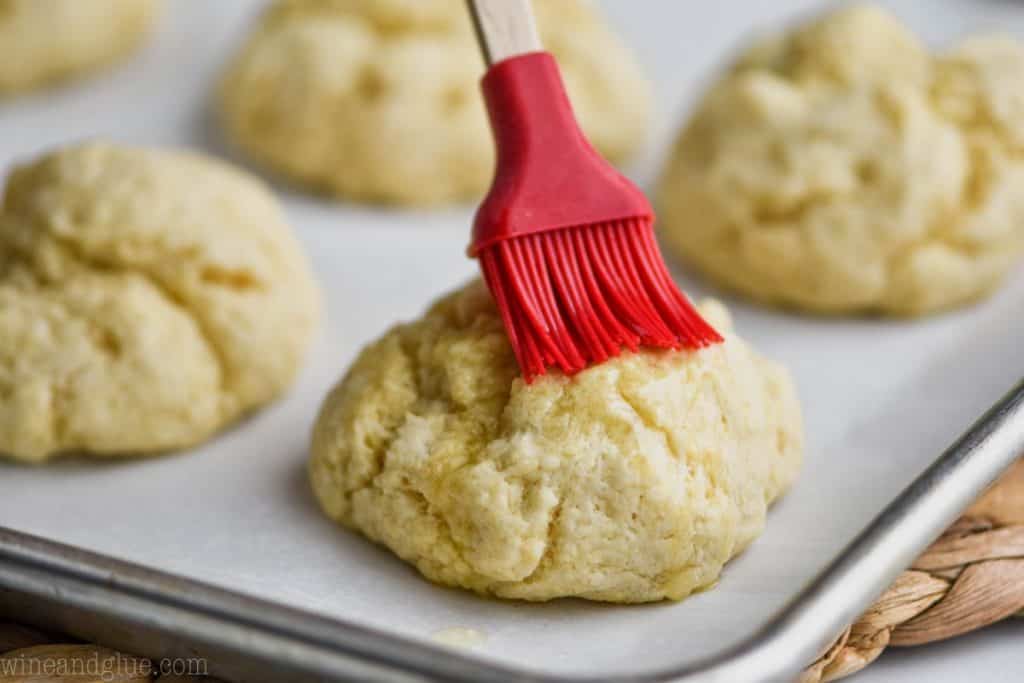 How Long Will These Biscuits Keep
If you add melted butter to the top of these, you will want to eat them the same day. If you don't, they will keep in a sealed container for a day or two. Though they are so good, I wouldn't doubt that they will disappear quickly.
If you want to freeze them:
don't brush them with melted butter.
flash freeze them by placing them on wax paper in a single layer for an hour and then put them in an airtight container in the freezer.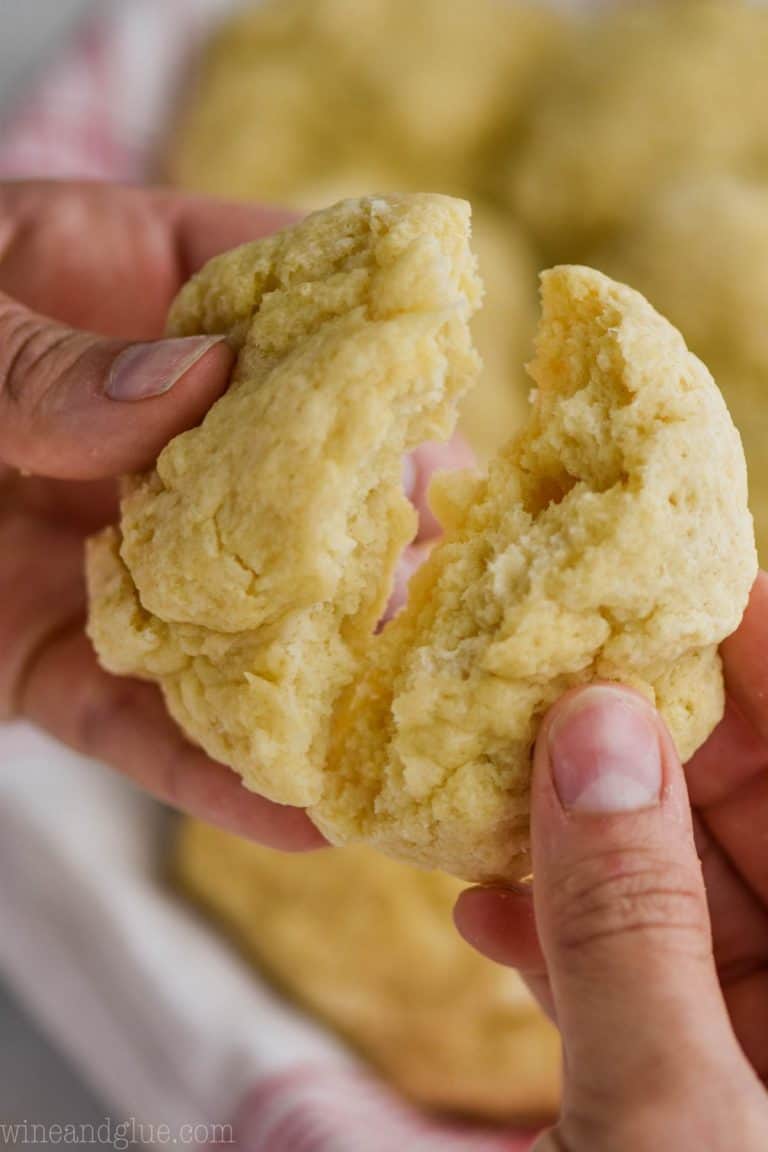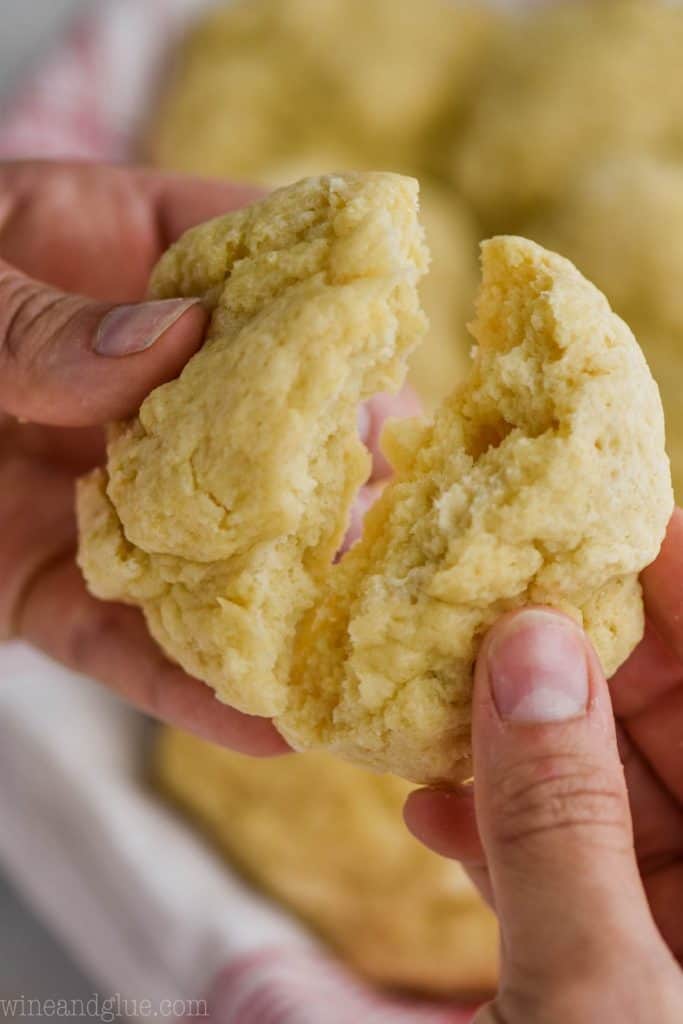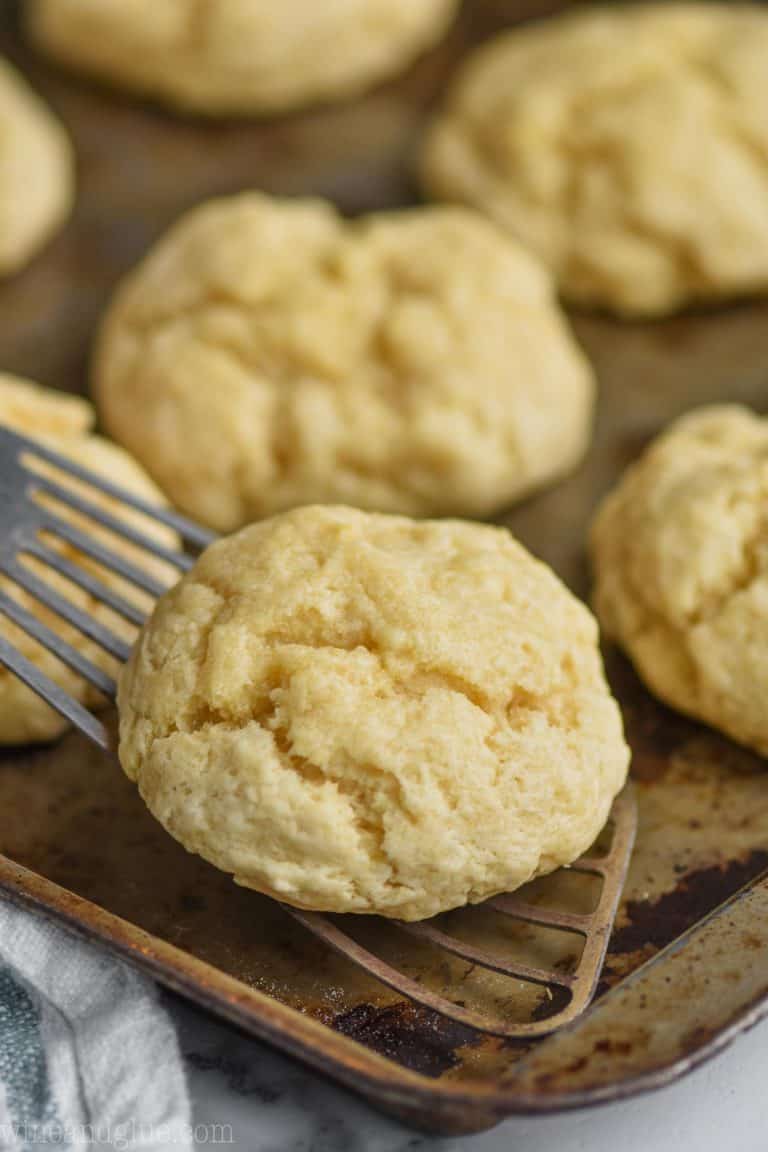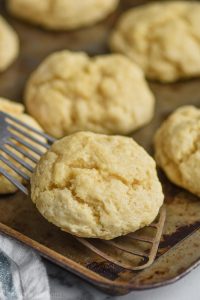 Fast Easy Biscuits
These Fast Easy Biscuits are buttery soft and so delicious. Drop biscuits that come together in about 20 minutes and are perfect on the side of so many different recipes!
Ingredients
2

cups

all purpose flour

2

tsps

baking powder

1/2

tsp

baking soda

1

tsp

sugar

3/4

tsp

salt

1

cup

buttermilk

cold

8

TBSPS

melted butter

cooled slightly (plus 2 more TBSPs for brushing)
Instructions
Preheat your oven to 375 degrees and line a baking sheet with parchment paper or a silicion mat.

In a large bowl, whisk together the flour, baking powder, baking soda, sugar, and salt.

In a smaller bowl whisk the buttermilk and melted butter. It will start to clump together, as the cold buttermilk drops the temperature of the butter.

Stir the liquid into the dry ingredients just until it starts to pull away from the side.

Using a well greased 1/4 cup measure, drop just less than a quarter cup of batter onto the baking mat keeping an inch and a half between biscuits. You may have to bake in two batches.

Bake 12 to 14 minutes until they are golden brown

Once you finish baking, brush with melted butter, transfer to a cooling rack and serve warm.
Calories:
172
kcal
(9%)
Carbohydrates:
21
g
(7%)
Protein:
3
g
(6%)
Fat:
8
g
(12%)
Saturated Fat:
5
g
(31%)
Monounsaturated Fat:
2
g
Cholesterol:
20
mg
(7%)
Sodium:
351
mg
(15%)
Potassium:
3
mg
Fiber:
1
g
(4%)
Sugar:
2
g
(2%)
Vitamin A:
250
IU
(5%)
Calcium:
10
mg
(1%)
Iron:
0.4
mg
(2%)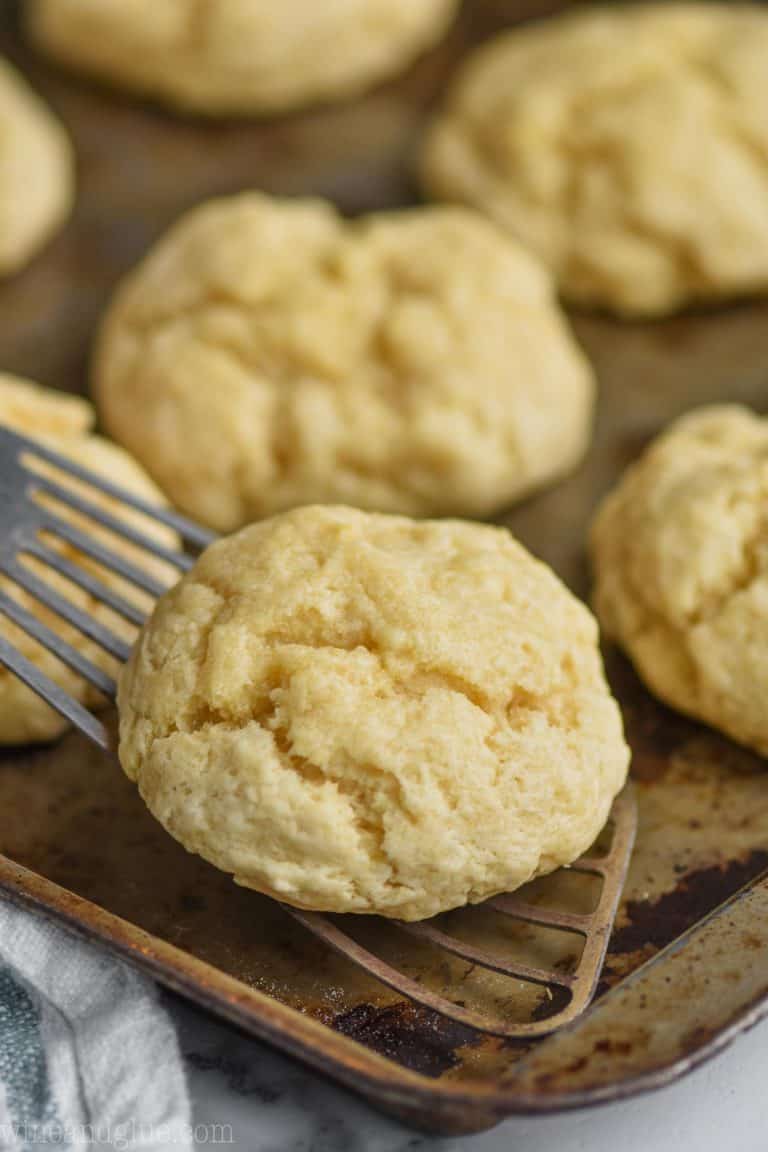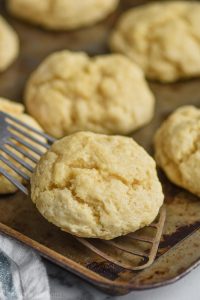 did you make this
Fast Easy Biscuits
you might also like . . .
Recipe from America's Test Kitchen
SaveSave