This Hot Cocoa Fudge is delicious, easy, and FIVE ingredients! This fudge actually tastes like hot chocolate! It would be the perfect recipe to gift around the holidays. If you were making a delicious care package for someone you could include it with some perfect cut sugar cookies decorated for Christmas, these amazing chocolate covered cherry brownie bombs, and this chocolate peppermint bark!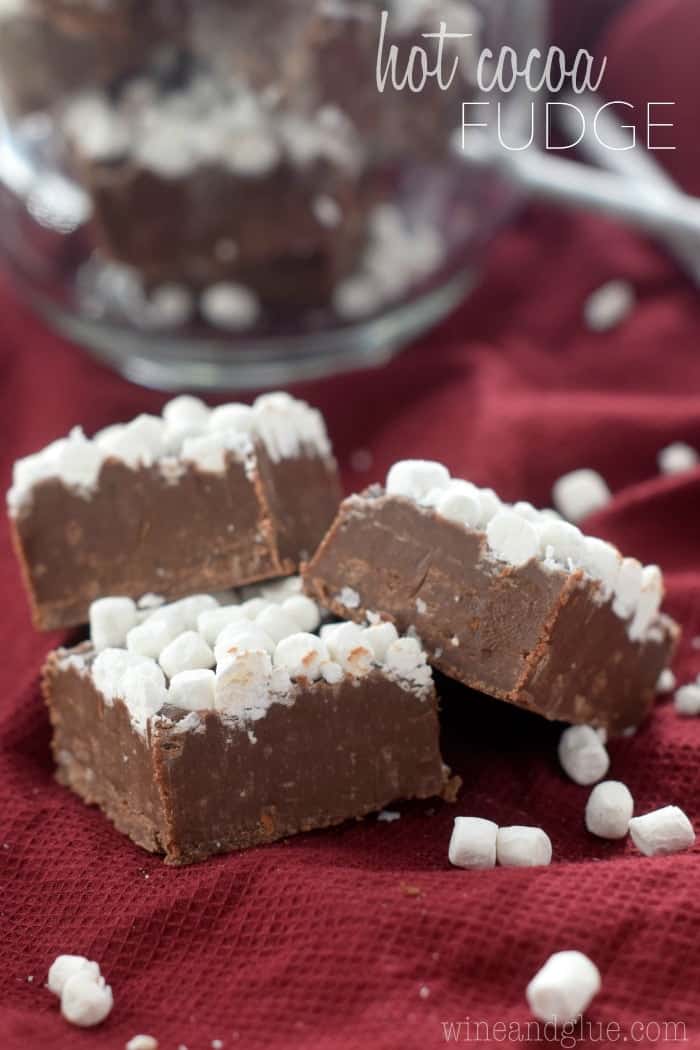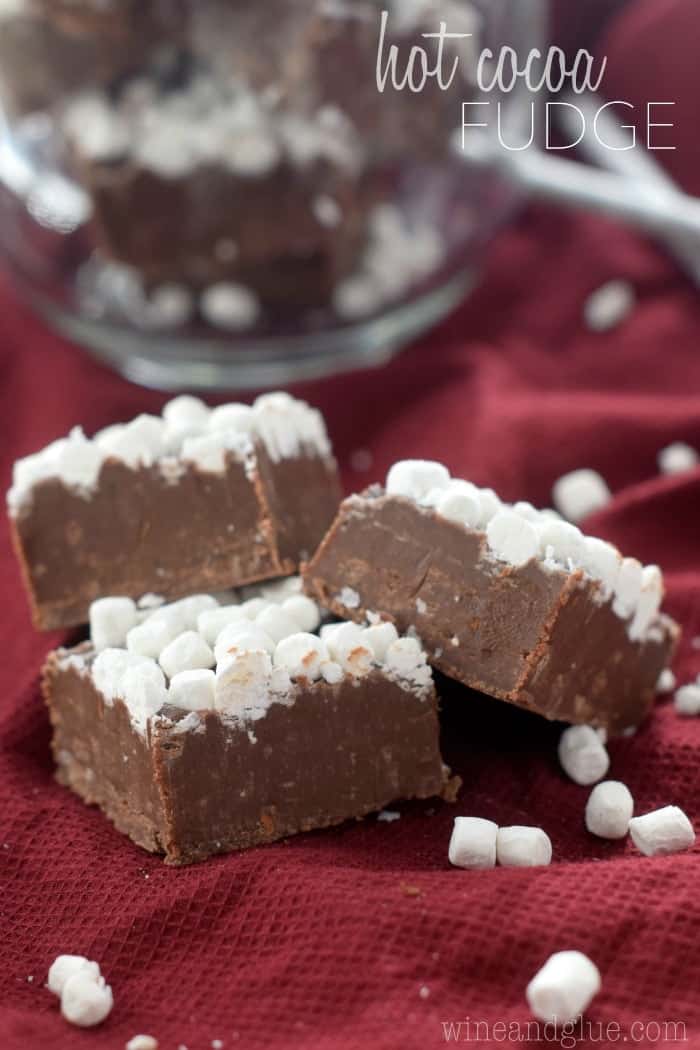 Have you guys been watching Scandal??
Okay. It's pretty much like the greatest show ever. It's so great, in fact, that I decided at the beginning of this season that I wanted to celebrate the premier and I got sushi and wine. Sushi + wine + Scandal = The Greatest Thursday Night Ever.
It's sooooooo good, that I asked my dear sweet loving husband who has never watched an episode of Scandal before to watch the premiere with me. It's sooooo good, that I had him watch the season finale of last season, pausing like every two minutes so that I could give him the back stories on all the characters so that he would be pumped for the season premire.
And he was!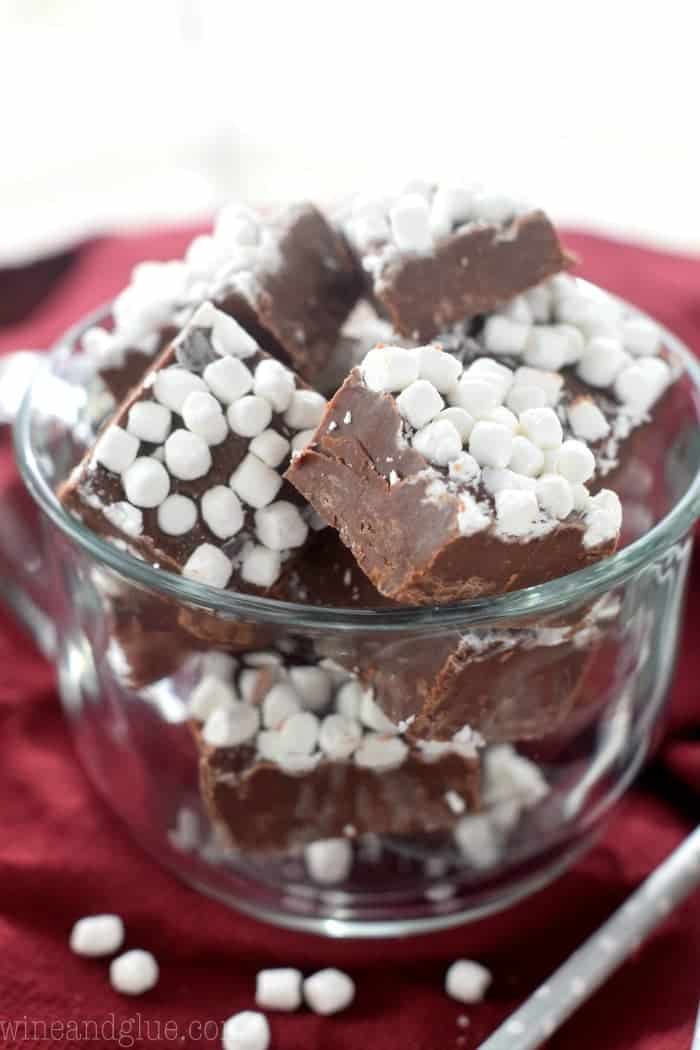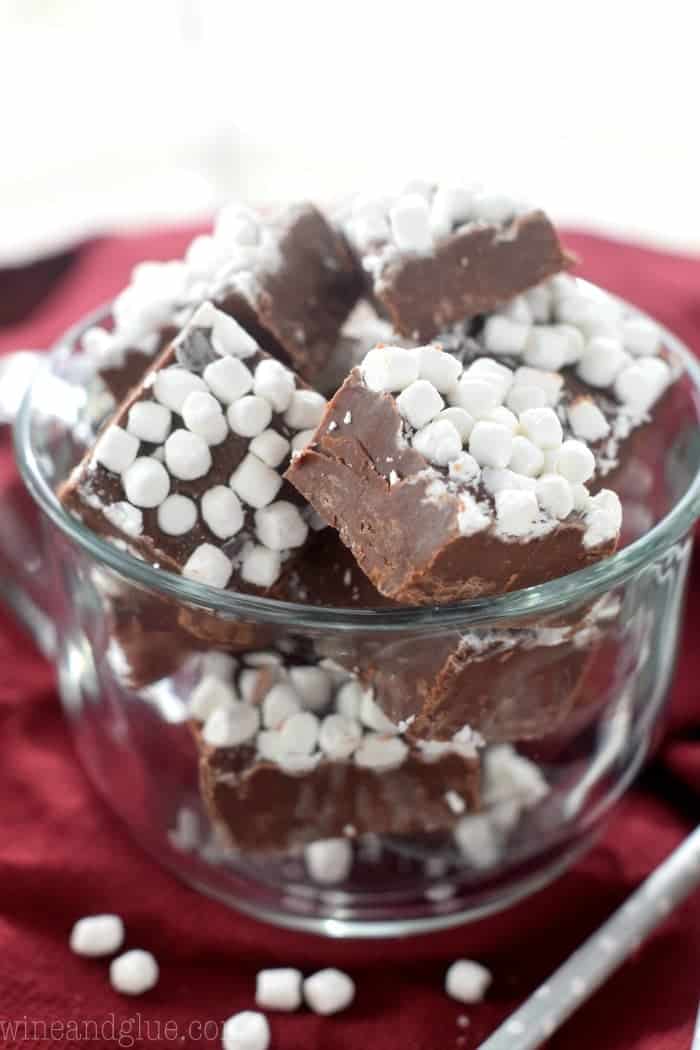 But!! Now I have to wait for him to watch it all the time! #firstworldproblems right?
So literally each Friday morning when I go to work out and want to watch the brand spanking new Scandal while I do it (because seriously, work outs watching my shows while Quinn watches something educational and Piper naps is my HAPPY time), I get slapped in the face with the reality that I can't watch it without Nathan.
Damn you, Scandal and your totally addictive ways!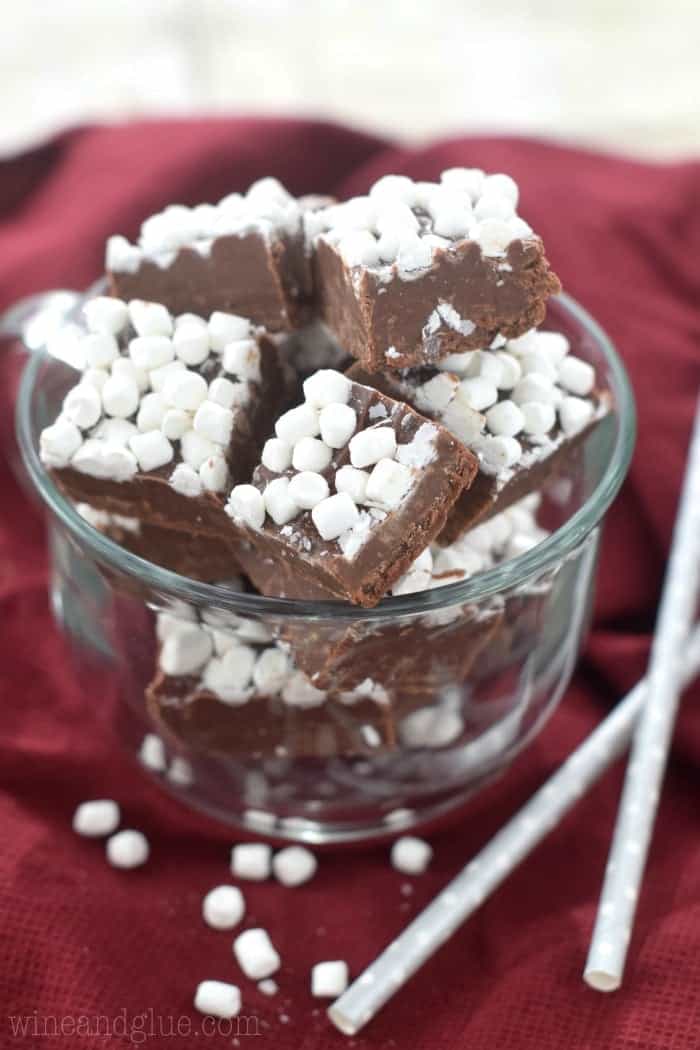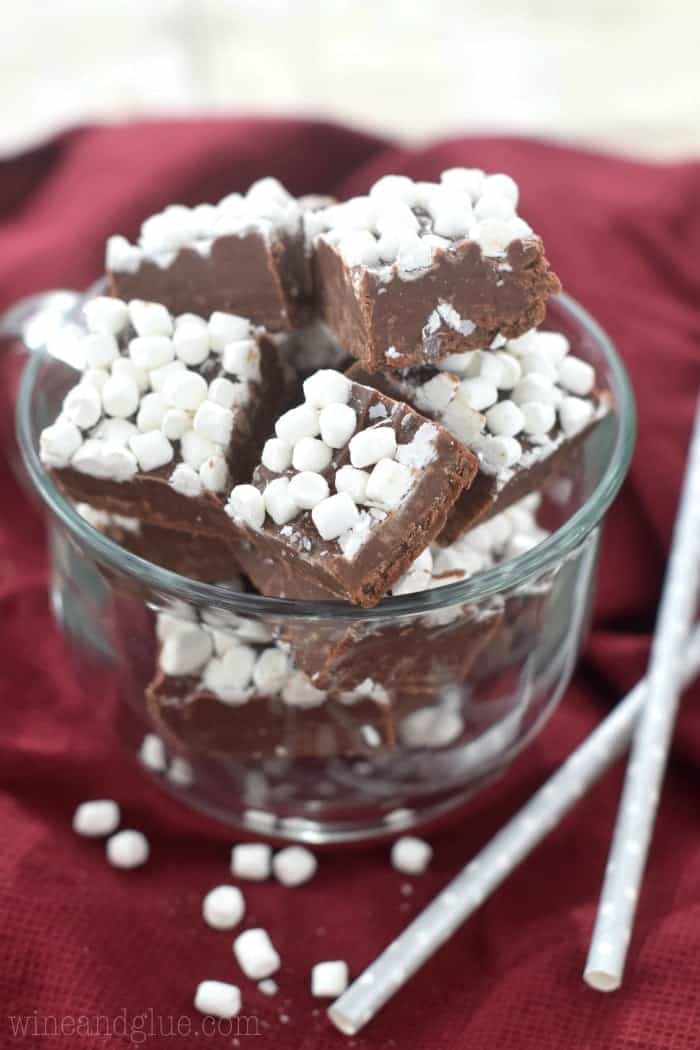 Anyway.
The perfect way to get over the fact that you need to wait 8 hours to watch Scandal is by making some easy fudge. And when I say easy, I mean, seriously easy. Like fool proof.
I was going for a fun hot cocoa fudge with this, and this totally tastes like a nice hot cup of hot cocoa. There is some cocoa powder mixed in, which deepens the chocolate flavor and gives it that characteristic hot cocoa taste. Then you throw the marshmallow bits on top, and it really seals the deal.
Almost enough to make me forget how many more hours 'til Scandal.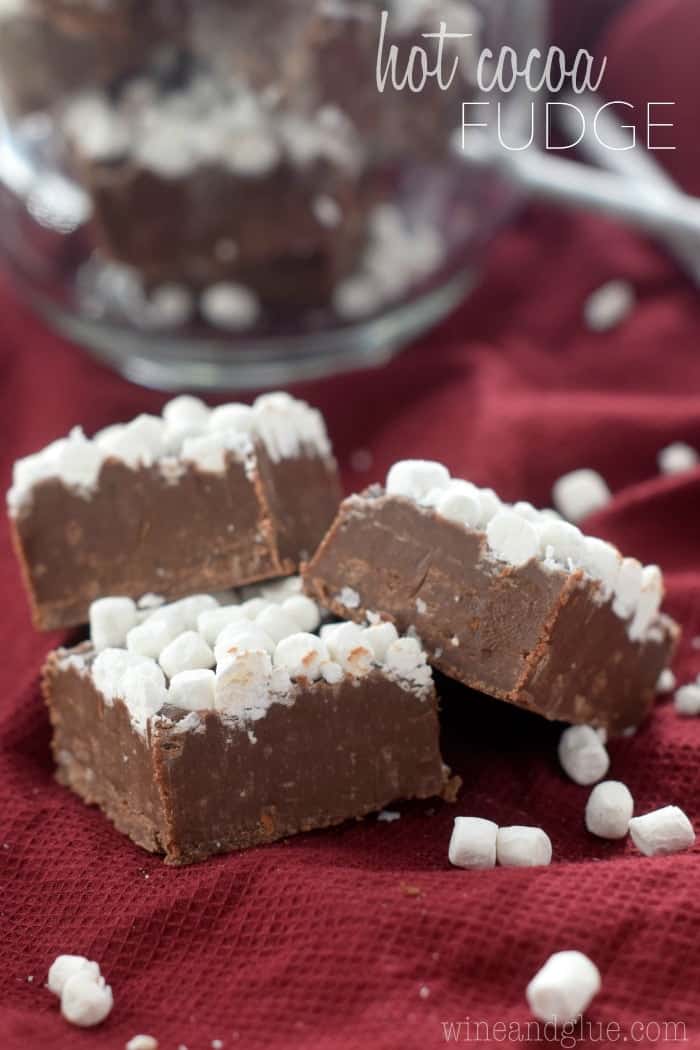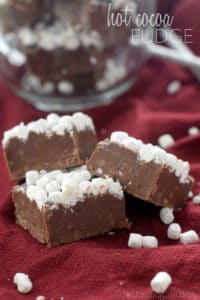 Hot Cocoa Fudge
Ingredients
3

cups

milk chocolate chips

14

oz

sweetened condensed milk

1

TBSP

unsweetened cocoa powder

2

tsps

vanilla extract

1

cup

marshmallow bits
Instructions
Line a 9 by 9 inch pan with aluminum foil.

Over medium low heat, add the sweetened condensed milk to a small saucepan. Whisk in the cocoa powder.

Stir in the chocolate chips and stir consistently until well combined. Stir in the vanilla extract.

Pour into the pan, and add the marshmallow bits, gently pressing them into the fudge. (You may not need all of them.)

Refrigerate for at least four hours, covered, before removing the fudge from the pan by lifting the aluminum foil, peeling it off the fudge, and cutting the fudge to serve.

Store in an airtight container at room temperature for up to two weeks.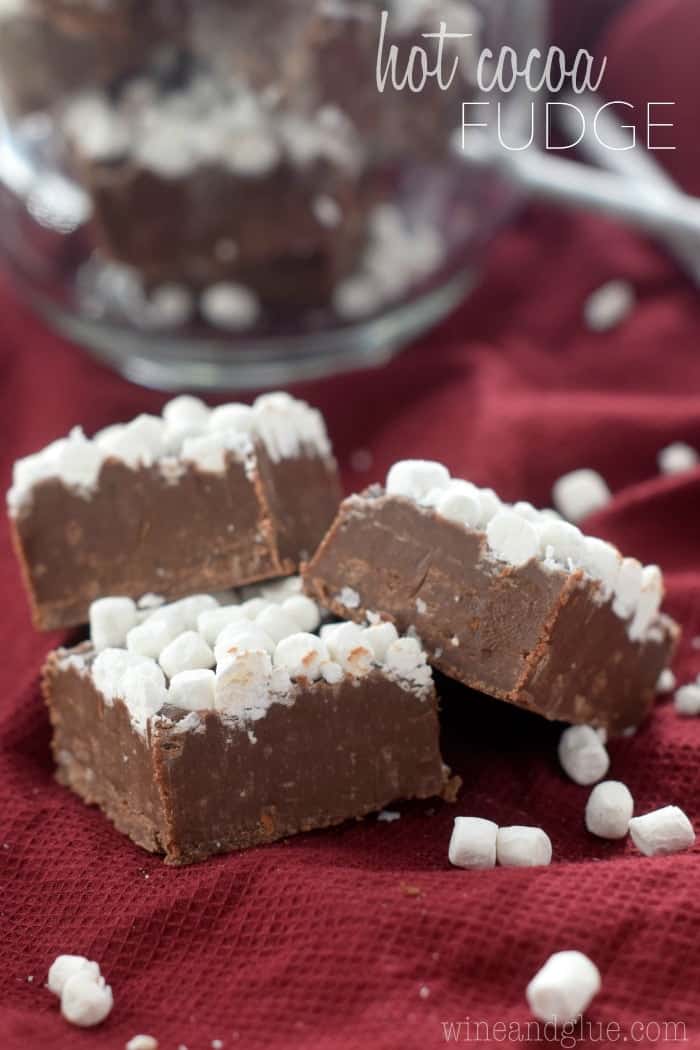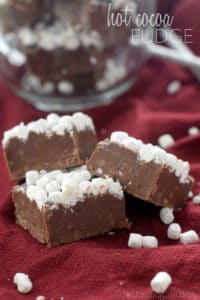 did you make this
Hot Cocoa Fudge
You might also like
Hot Cocoa Pancakes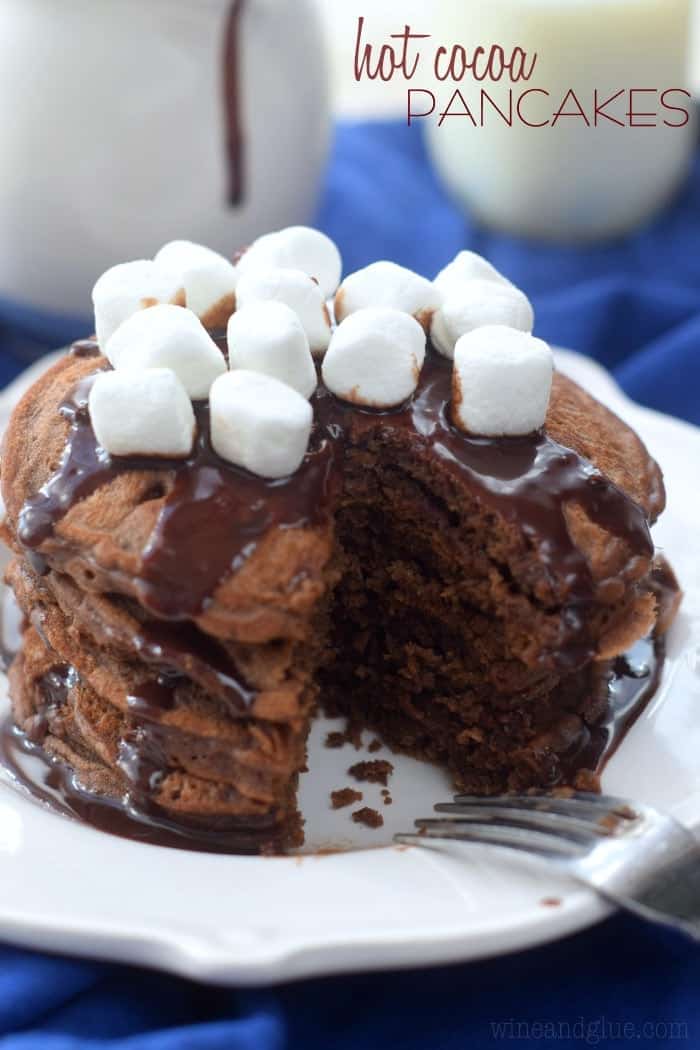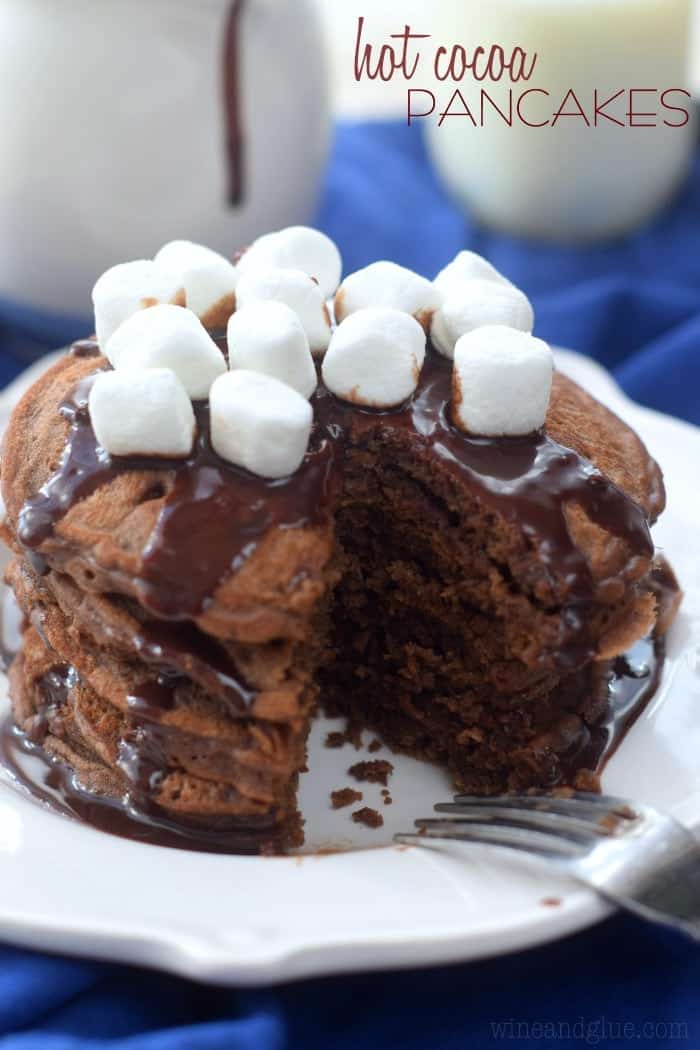 Cookie Butter Butterscotch Fudge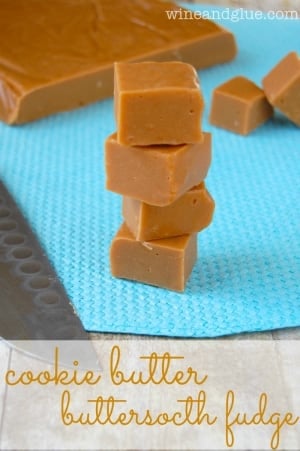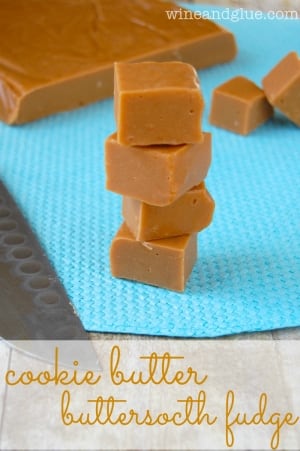 Chocolate Amaretto Fudge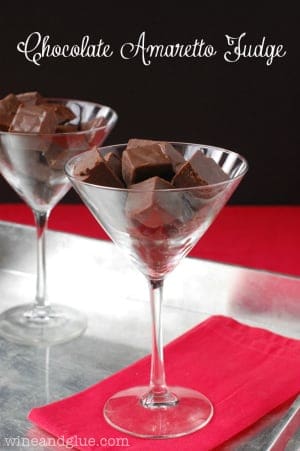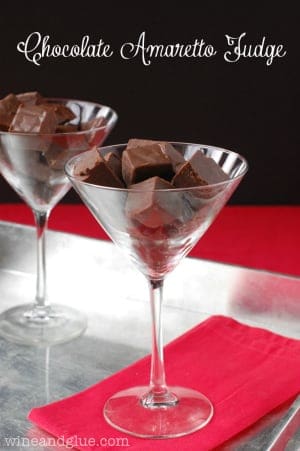 Mint Chocolate Fudge