Ever wonder how to teach your kids about money? With so many adults in money trouble, it seems more important than ever to start talking to kids early about money.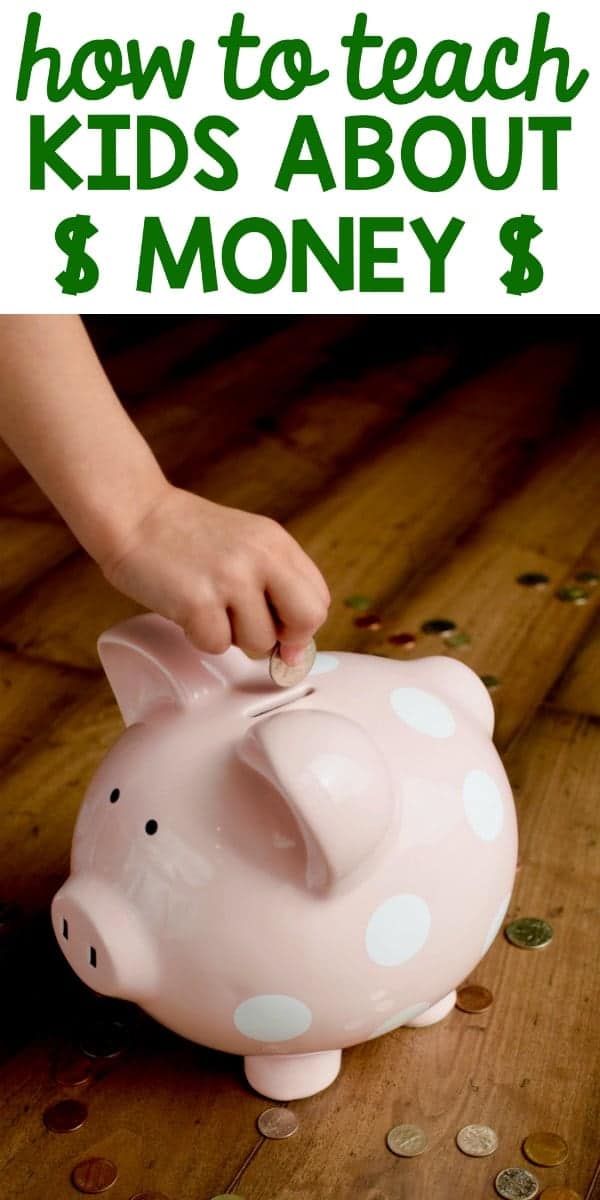 I'm proud to be partnering with SunTrust Bank to bring you this post. By becoming financially confident adults, we can raise financially confident kiddos!
Full disclosure before we start:  These aren't my tips. These tips come from my parents. I mean, in the world of parenting, I am only 9 years in. I'm a baby parent. My parents are literally grandparents. And since they are three for three on raising kids who ended up having great credit as adults, I would say they did a really good job.
My second thing before we start:  These are really tips for tweens and younger kids. Once kids are teenagers, they have jobs, they are using gas, they need car insurance . . . . it's more complicated. I can't cover that yet, folks. But this will set the ground work to raising financially confident kiddos.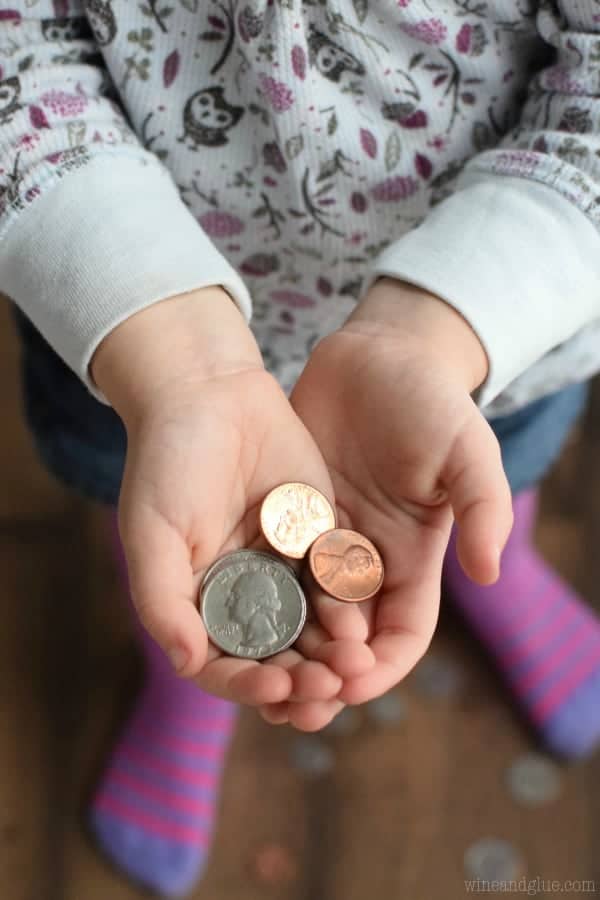 Give Your Kids an Allowance
In order to teach kids about money . . . it helps for them to have some. If they don't have money to save, it will be really hard to do some of the other steps. So step one: give your kids an allowance. It doesn't have to be big. Our kids get just one or two dollars a week. It really is just so that they start to get the concept of money, not so they can save for a Play Station . . . though they have scrimped and saved to buy really big ticket items.
The second piece to this that I know I'm going to get feedback on . . . don't have it be attached to work. I know! I know! As grown ups they will never have money just handed to them. They will have to work hard. But my parents always had them separate. The allowance was just to teach us how to manage our money. Chores are because you are a member of a family and you have to do your part. Because what if they decide that unloading the dishwasher isn't worth $2. They would rather just sit on the couch. Umm, uh oh! Chores do not equal cash.
Don't Give Your Kids Money Outside of an Allowance
One of my favorite parts about giving my kids allowance is when they ask for a treat at the store, I say, "Did you bring your money?" Or I say, "Do you think you have enough for that at home?"
You can literally see the wheels turning in their head. Suddenly a rubbery pony toy doesn't seem worth $2 when it is their $2. When it was my $2 it seemed dreamy.
We really don't buy things for our kids outside of birthdays and holidays. So if they want something extra, something special, they need to save their allowance and birthday money. It's not happening if they don't. And they have done really great jobs at really young ages at figuring out how much more money they need to save for something and then there is such satisfaction when they get it!
Do you see what we've done?? With just those first two steps we are already teaching our kids about saving for things! Without even trying!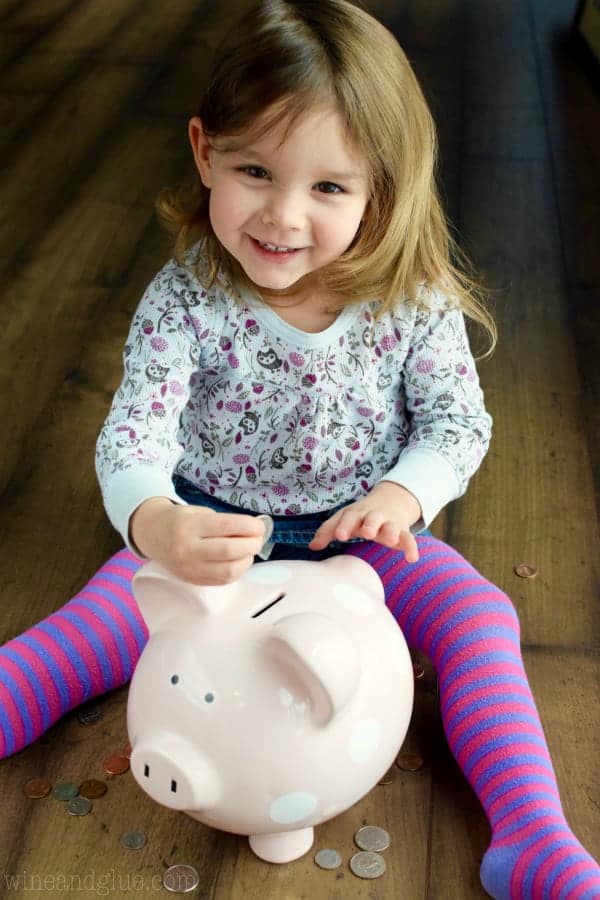 Talk to Your Kids About Money
If you are reading this post, I don't think I need to tell you to talk to your kids about money, but it still is worth saying. If you grew up in a home where talk of money was taboo, drop it. Let it go. When Gavin was super little, he would ask why Nathan was leaving for work every day and he was being left home with just me all day. We told him even before he could really get it that he had to go to work to make money, because everything costs money. The house we live in, the clothes we wear, the food we eat. Honestly, it wasn't long before he was saying thank you to Nathan for going to work. And now with me working from home, it is very easy for my kids to just think I am playing with food and chatting on my computer all day ( . . . . some of that might be true . . . .) but Nathan is very quick to point out to them that I work really hard to earn money for our family and he will get super specific about the things we wouldn't have if I wasn't working so hard. (Thanks honey!)
Talk to Your Kids About Things You Are Saving For
When I was growing up, taking trips in the summer was really important to my family. My parents were raising a family of five (very well) on the salary of a psychotherapist. So if we wanted to take trips in the summer that meant that lots of other things didn't happen. There were very few out to eats, no cable, and new fancy clothes were not a thing. And if there were complaints, we were reminded what their priorities were. Honestly, as a kid, it was annoying. But it made sense. And when I stepped back and thought about it, it was what I wanted too.
Obviously you don't want to go so far as to stress your kids out about money, but a conversation about needs and wants can be really helpful! Gavin is going to get glasses and a kid in his class told him they were really expensive. He was stressed! We had a great conversation about how glasses are a need and we are happy to buy them for him. At the same time, they are in fact expensive and we should be really careful with them.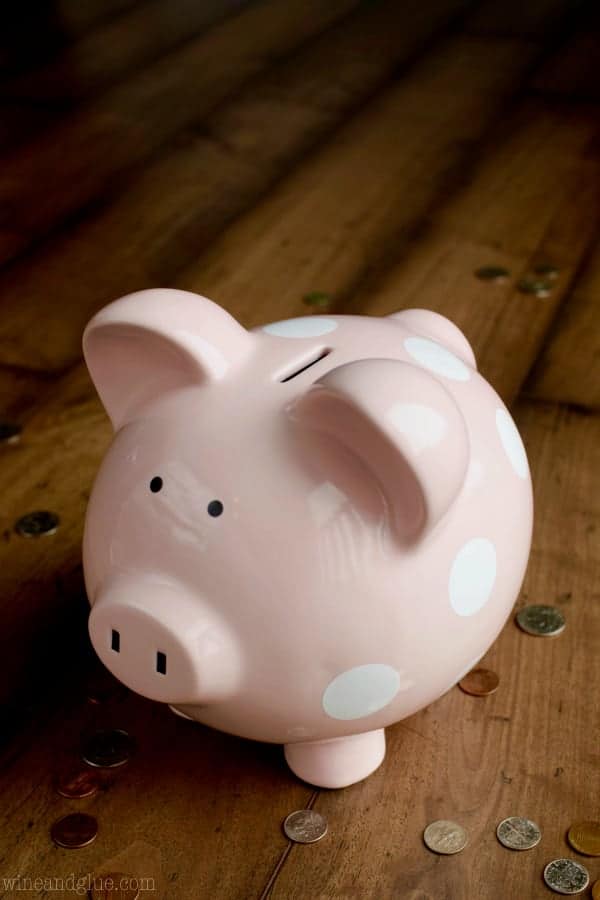 As you can kind of see, it's really hard to teach your kids about money if you don't feel confident about money yourself. I think in general if we don't feel confident with something it can feel impossible to teach it to someone else. Can you imagine teaching a cooking class if you felt nervous in the kitchen?
SunTrust has launched the onUp Movement, to help people feel more confident about their finances, one step at a time. It feels great to move past your worries about finances and towards financial confidence. Take a step towards your own financial confidence here.


At SunTrust Bank their purpose is lighting the way to financial well-being. When you feel confident about your money, you can save for your goals and spend knowingly on what matters most to you.
The onUp Movement is 1 million strong…and growing. onUp is about having the confidence to move forward one smart step at a time.
Join now and start building your financial confidence today.
This is a sponsored conversation written by me on behalf of SunTrust. The opinions and text are all mine.