This Lighter Potato Salad cuts down on the calories but still tastes amazingly perfect! A great summer side dish!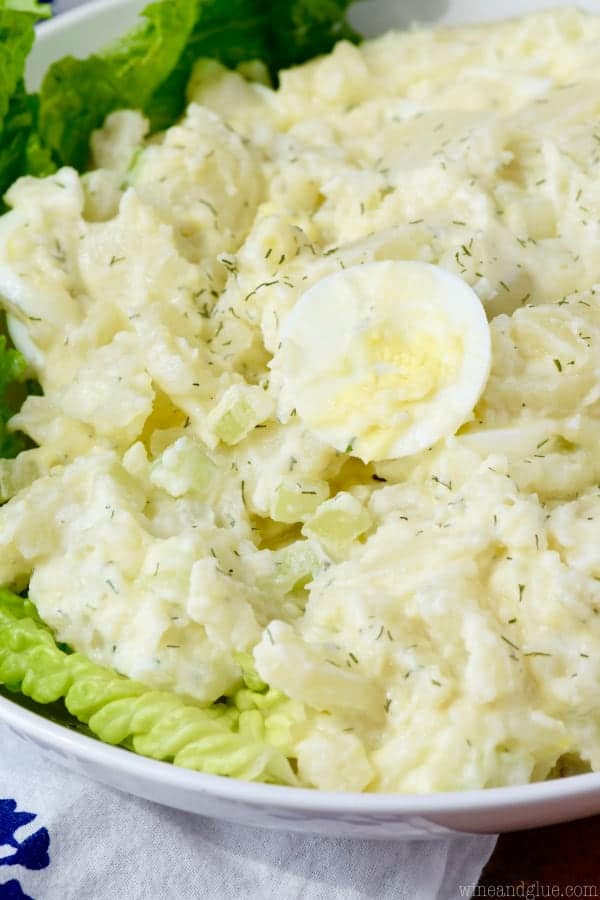 You guys. There are seven and a half days of school left . . . and I don't think I'm going to make it.
Yesterday when I picked Gavin up from school he handed me a paper saying that he had this big project due today . . . that he got TWO WEEKS AGO. Naturally, I grabbed another parent in the parking lot and paid them handsomely to be his parents from here on out.
I kid.
But seriously, how does this happen? And of course because the deamons of hell were shining their flames down upon me, Piper also has a stomach bug, Quinn has a horrible two pack a day hacking cough, and obviously today I have to bring dessert for her entire grade because she has a summer birthday.
#whatTHEHELLlife?!?!?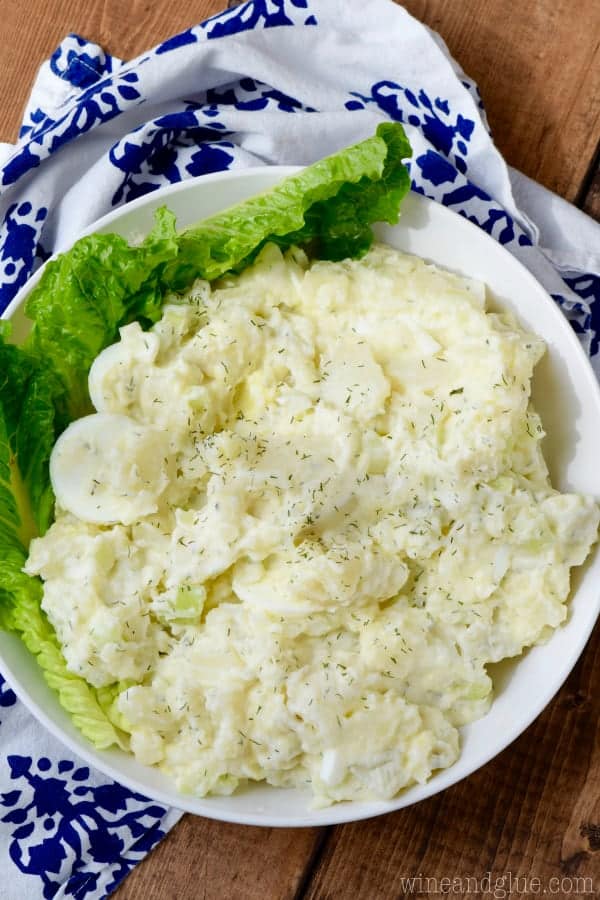 So that's about it for this post, friends. Because there is a fire somewhere that I need to put out, treats to make, and CRAZY diapers to change.
Anyone want some Lighter Potato Salad instead of my sad story?
Good! Me too! You guys, this Lighter Potato Salad is totally genius. It is made with yogurt and light mayonnaise instead of all.the.mayo. It is totally simple to throw together and perfect for all those summer parties that you are going to instead of dealing with last minute projects/treats/laundry/etc.
Here's to a good summer, friends!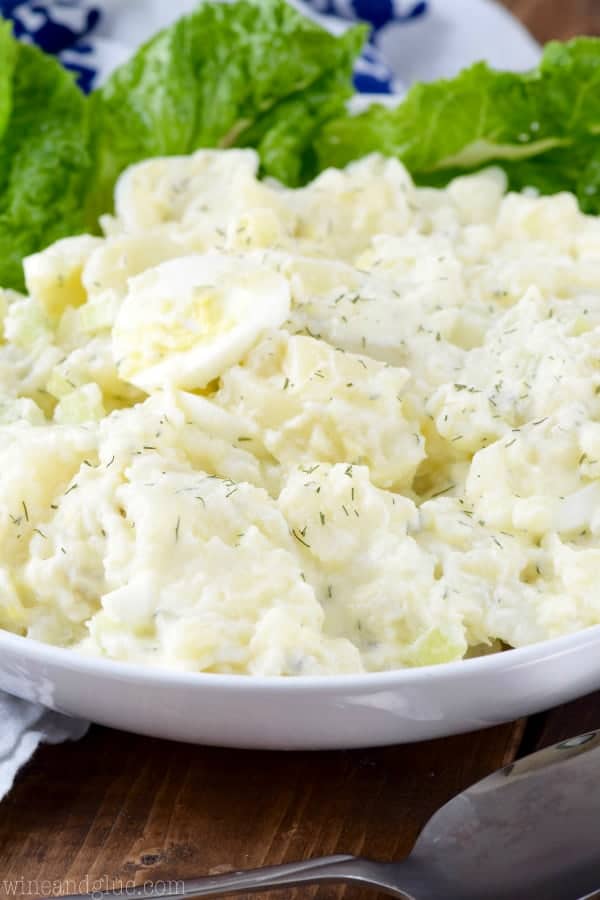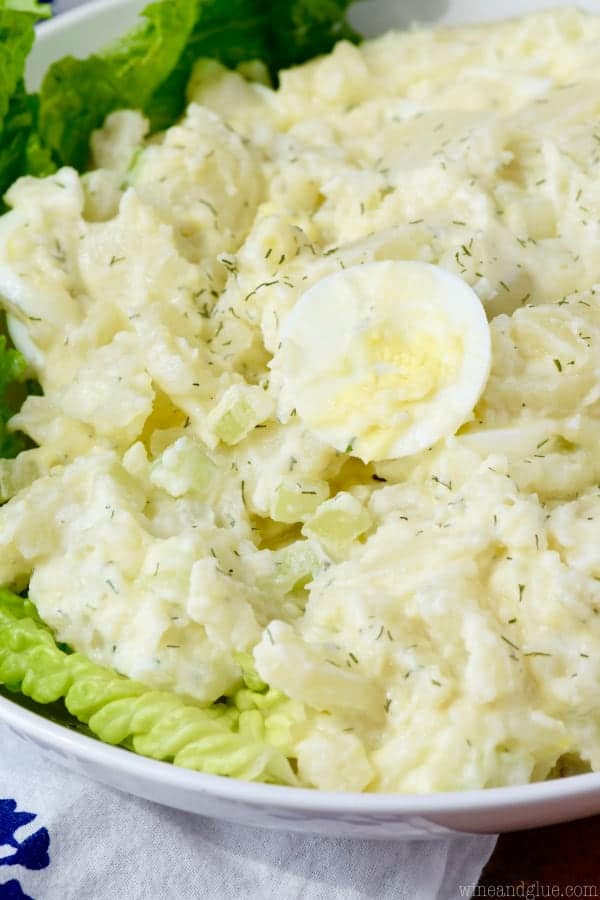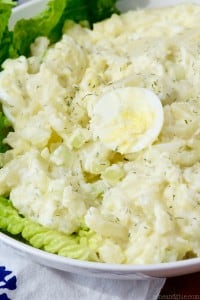 Lighter Potato Salad
Ingredients
4

large potatoes

pealed and cut into bite sized pieces

2

scallions

diced

2

celery stalks

diced

1/2

cup

light mayo

1

cup

non fat plain yogurt

I like Yoplait

1

tsp

dried dill

1

TBSP

white vinegar

1/2

tsp

salt

dash of pepper
Instructions
Cook potatoes by boiling them in a large pot of water until fork tender, about 15 minutes. Make sure not to over cook them and give them a good stir halfway through. When they are finished, rinse them with cool water.

Combine the mayonnaise, yogurt, dill, vinegar, salt, and pepper.

Add the dressing to the cooked potatoes, egg, celery, and scallions. Chill for at least two hours before serving.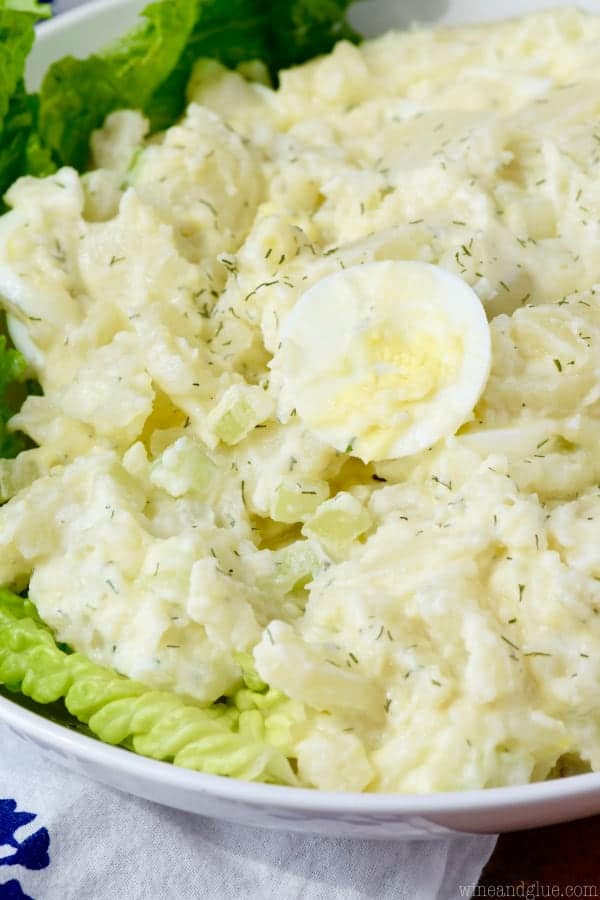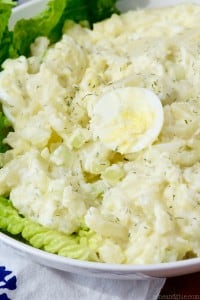 did you make this
Lighter Potato Salad