The classic Sidecar cocktail is a simple drink you will fall in love with. Like a margarita with Cognac, this is a home bartender's dream.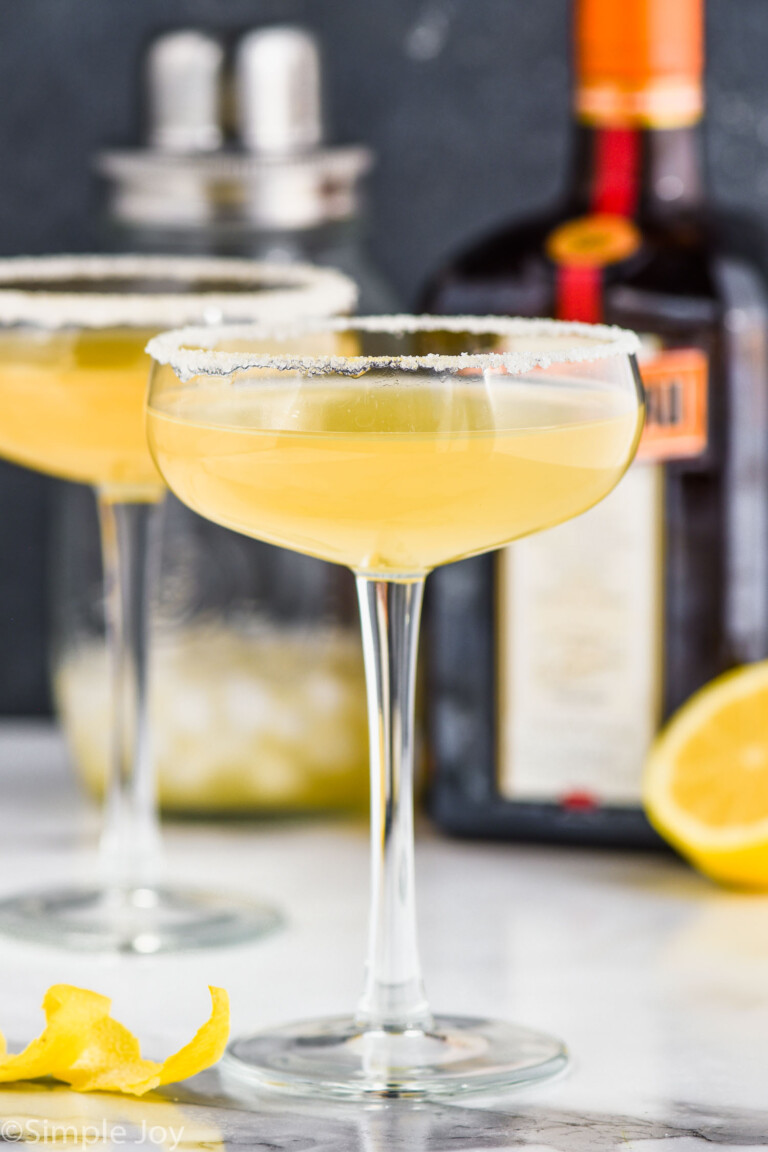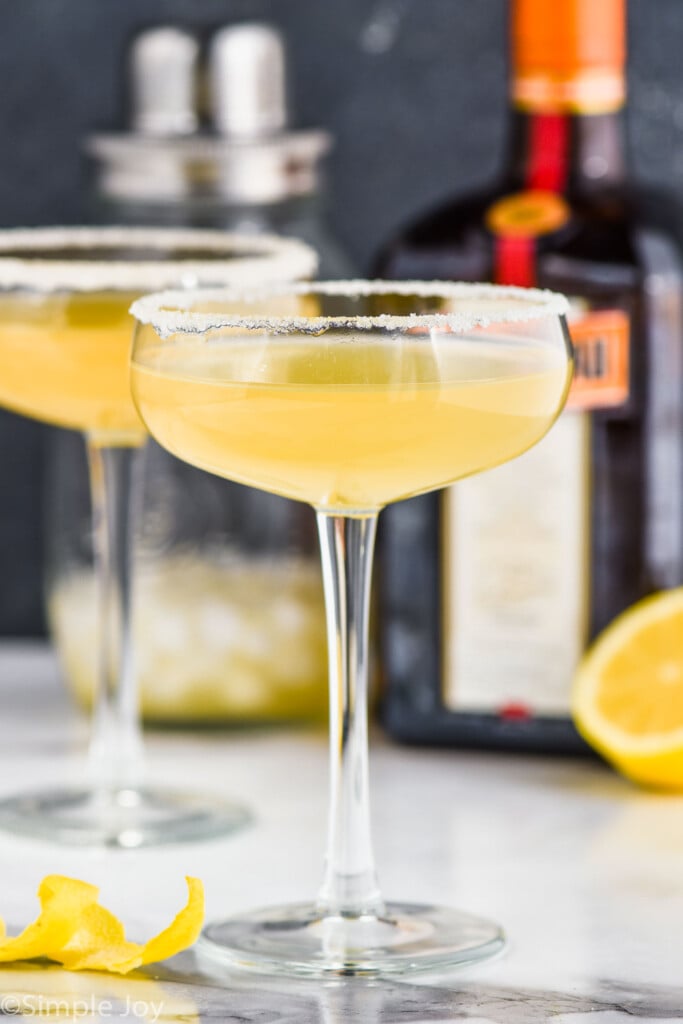 Like so many traditional cocktails, the sidecar is simple. It has the perfect balance of sweet from the Cointreau, sour from the lemon juice, and the smooth taste of Cognac. In many ways, it tastes like a very sophisticated margarita. I have no doubt you will love this cocktail.
Sidecar Cocktail Ingredients
This sidecar cocktail recipe is made with just three ingredients. Here is a little bit about what makes up the classic drink and why the quality of ingredients is important.
Cognac: A type of brandy, read more on this below.
Cointreau: This orange-flavored liqueur is a popular ingredient in many cocktails (like many Margarita Recipes) so is great to have in your bar. You could also use triple sec, a more budget-friendly option. Cointreau does the same job as triple sec with a higher alcohol content and better flavor. Grand Mariner is another top-shelf option.
Lemon juice: I highly recommend juicing your own lemons for this drink recipe. It will give the sidecar a better flavor. This will also give you a twist to garnish your drink with.
TOP PICK
Lemon Juicer
This juicer is easy to use and clean. It is great for getting the most juice out of your lemons!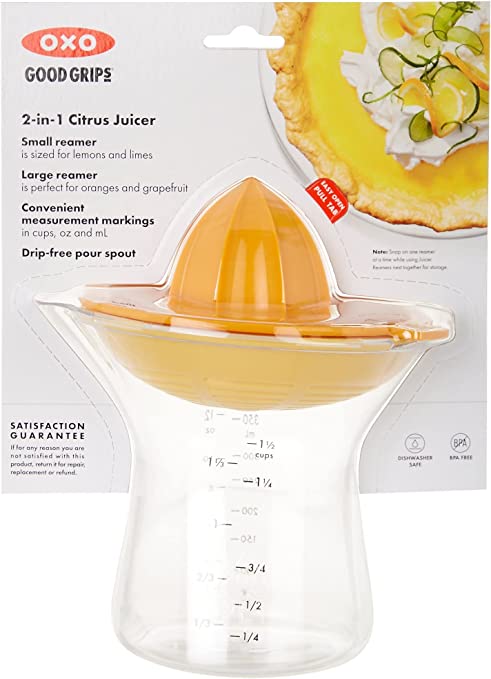 Brandy vs Cognac
To put it simply, all Cognac is brandy, but not all brandy is Cognac. Cognac is a type of brandy made in a particular region in France. Additionally, it is distilled twice and is considered a higher level of alcohol than brandy.
The good news is that this is a delicious drink even if made with brandy and not Cognac.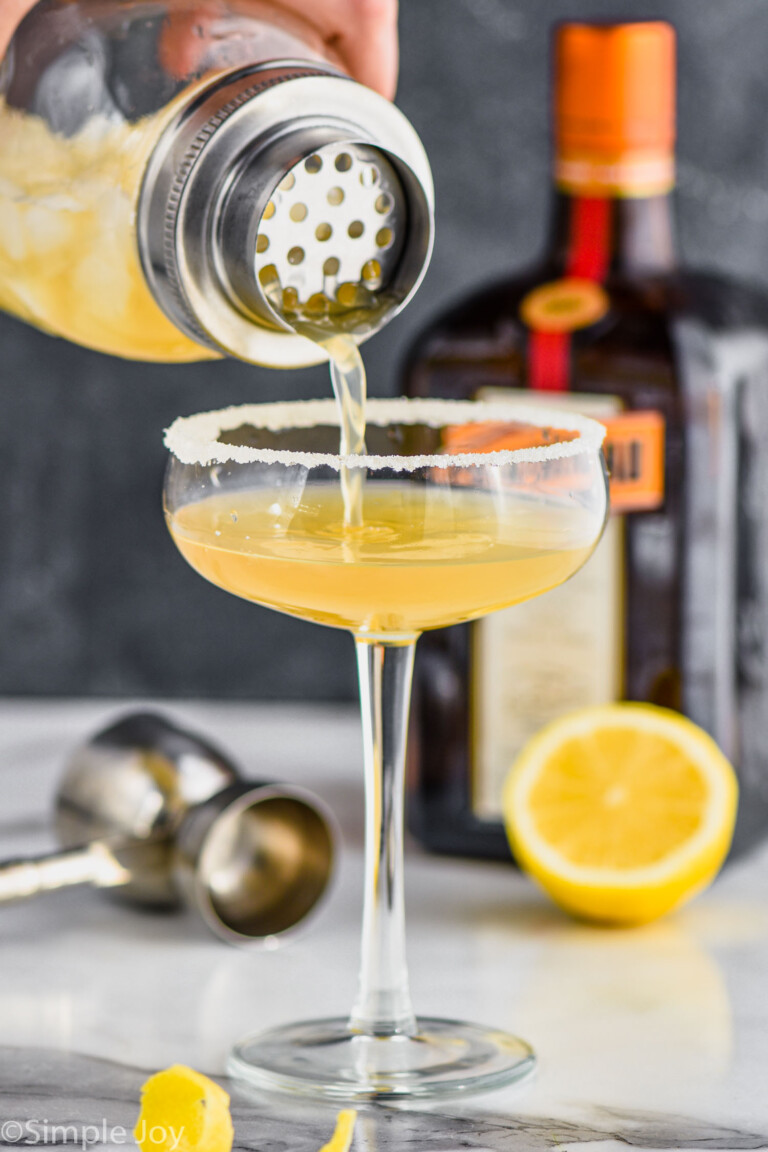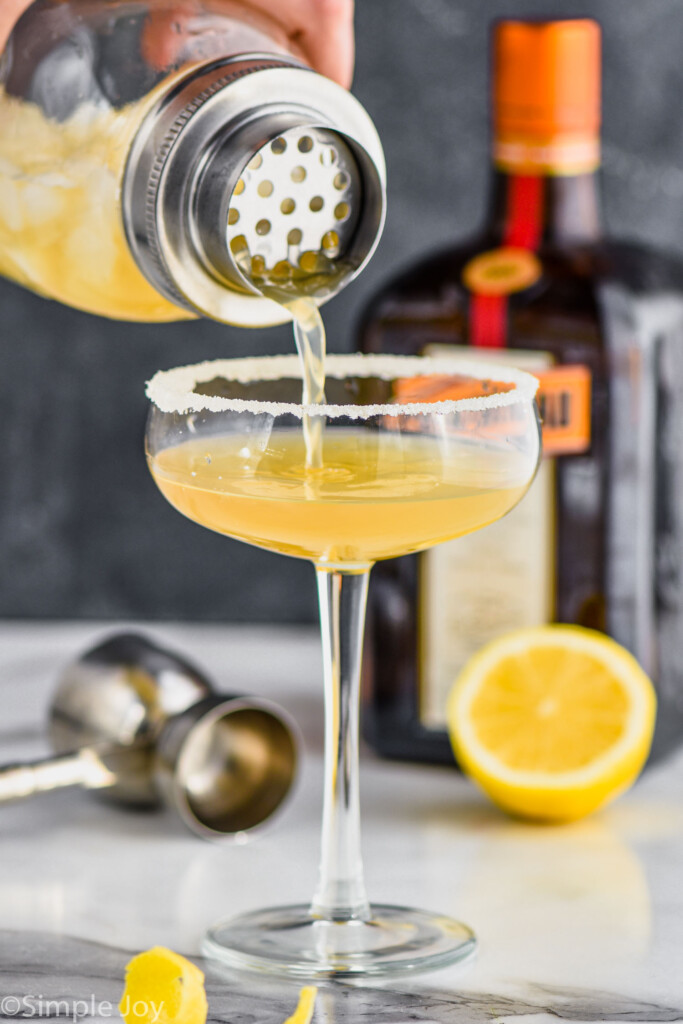 How to Make a Sidecar
One of the things I love most about this sidecar recipe is how simple it is to make. Just three ingredients and a toss of your cocktail shaker will have you sipping one in no time. For the ingredient measurements, see the recipe card at the bottom of the page.
Prepare your glasses. See below for how to chill your glass quickly and add sugar to the rim.
Add ingredients to a cocktail shaker. Pour in Cognac, Cointreau, and lemon juice into a cocktail shaker with ice.
Shake to combine. Strain into a sugar-rimmed chilled glass.
How to Rim Your Glass With Sugar
Traditionally the sidecar cocktail is served in a chilled glass with a sugar rim. To chill your glass quickly, fill it with ice and water and put it in the refrigerator while you gather and mix your ingredients. When you are ready to pour the drink into the glass, take it out of the fridge and dump out the ice and water.
To add a sugar rim, use a lemon twist to wet the rim of the glass and dip it in a shallow plate with fine sugar. You can then toss the lemon into the glass for an extra tinge of sour in your cocktail.
Otherwise, much like the French 75, this cocktail is great with a lemon twist on the side of the glass.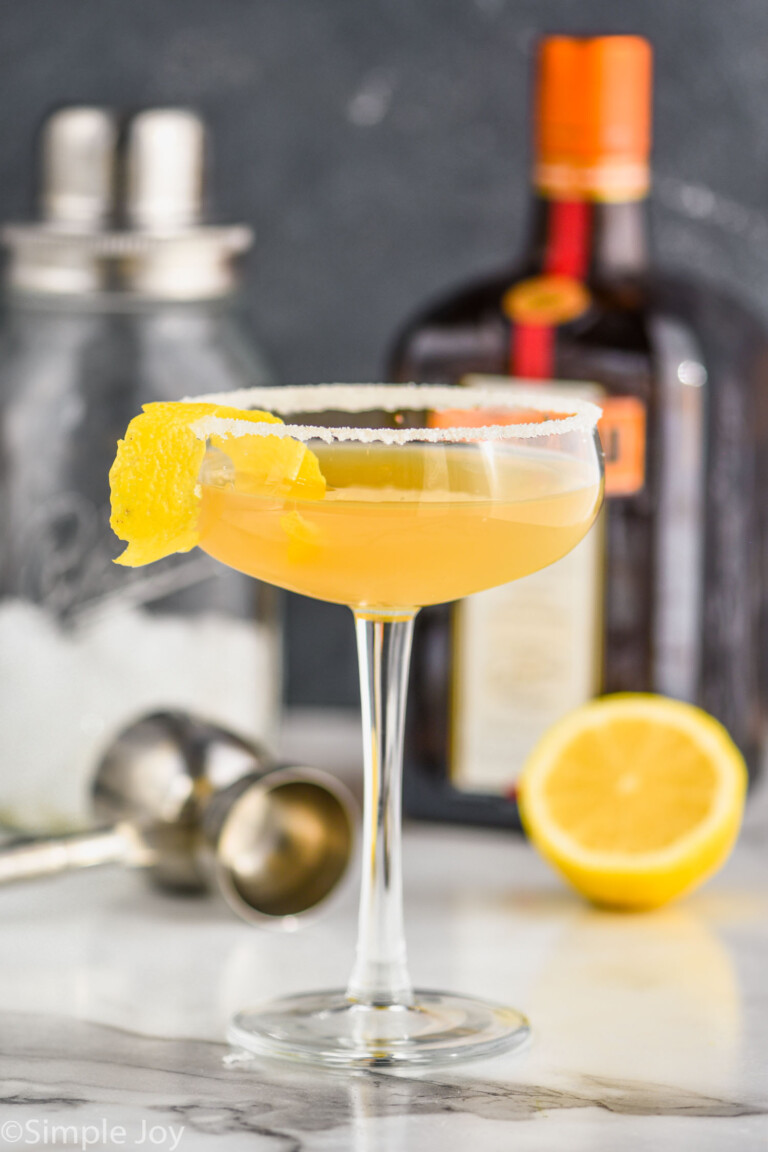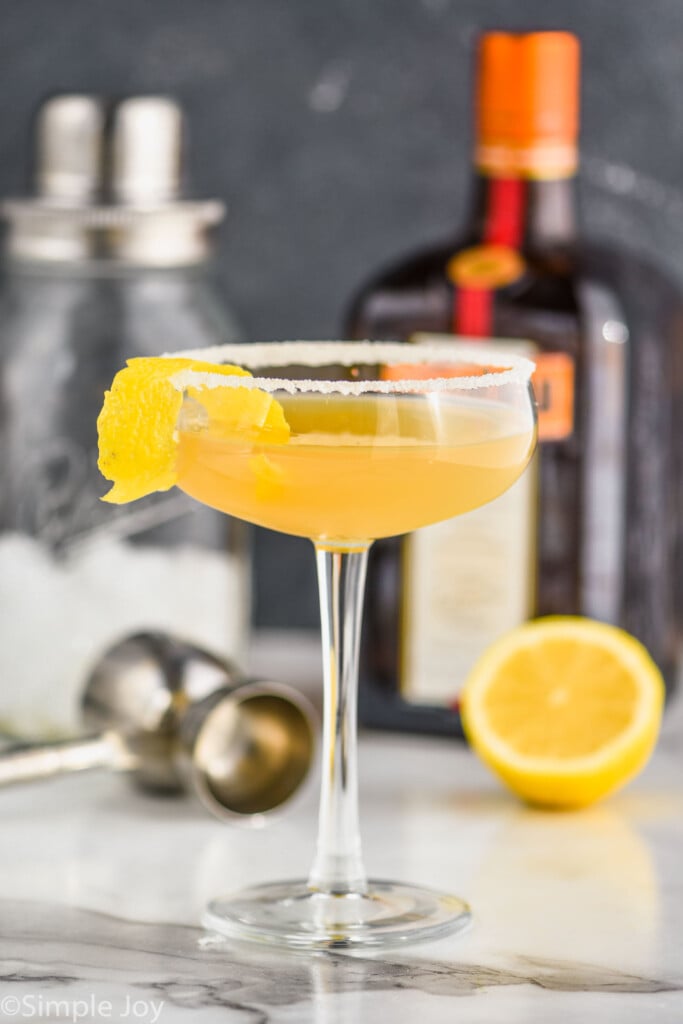 How to Serve
Most often a sidecar recipe is served in a chilled coupe glass or a smaller martini glass. While the sugar rim is optional, I love the sweetness it adds to each sip.
You guys remember how much I love photographing cocktails in my coupe glasses from when I shared my Manhattan. The coupe glasses you see here are from IKEA, but I also love the ones linked below.
TOP PICK
Coupe Glasses
These gorgeous coupe glasses are perfect for champagne or so many old school cocktails.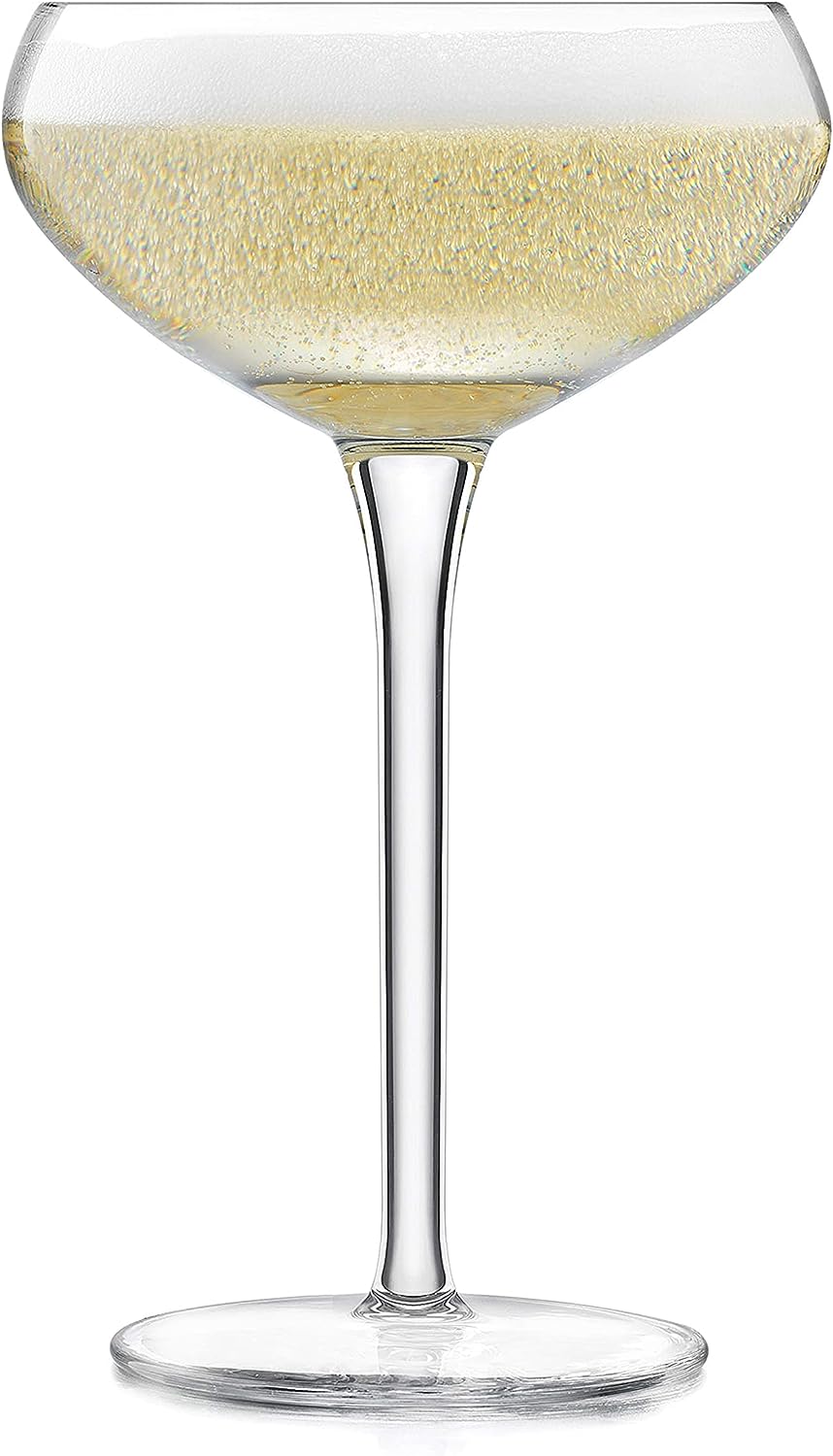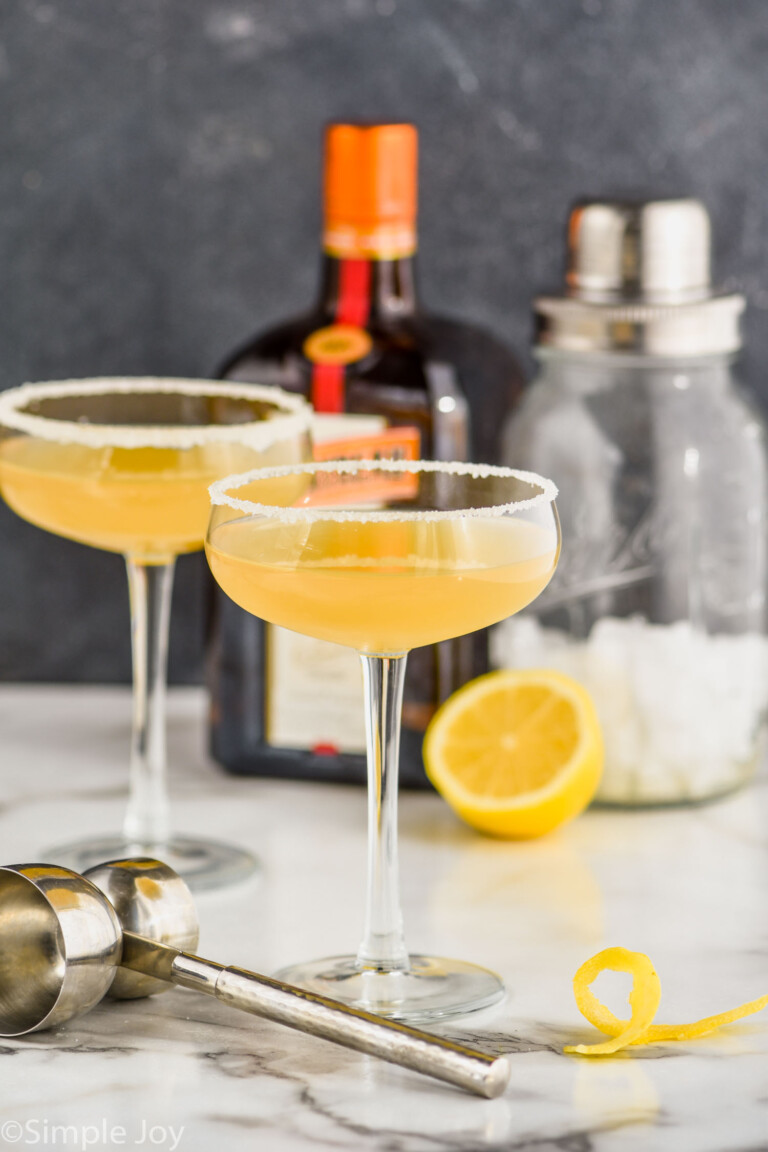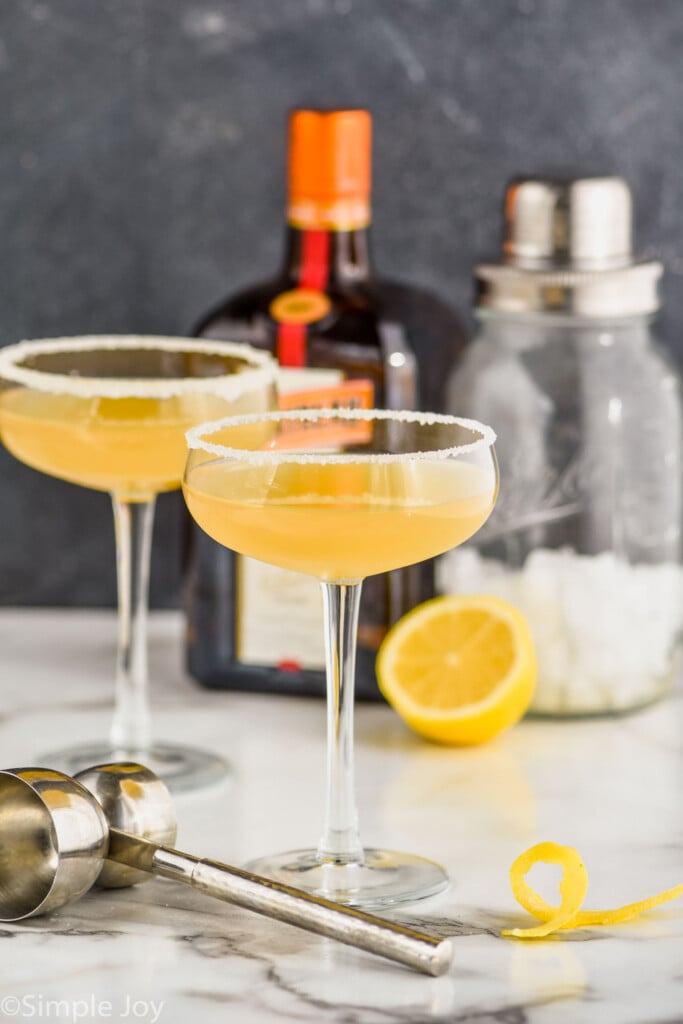 Other Classic Cocktails
These other classic cocktails are sure to impress. Classics for a reason, they are simple to make and filled with unique flavors that have withstood the test of time.
If you make any of my cocktails, including this sidecar drink recipe, leave me a comment and let me know what you think. I love hearing from you!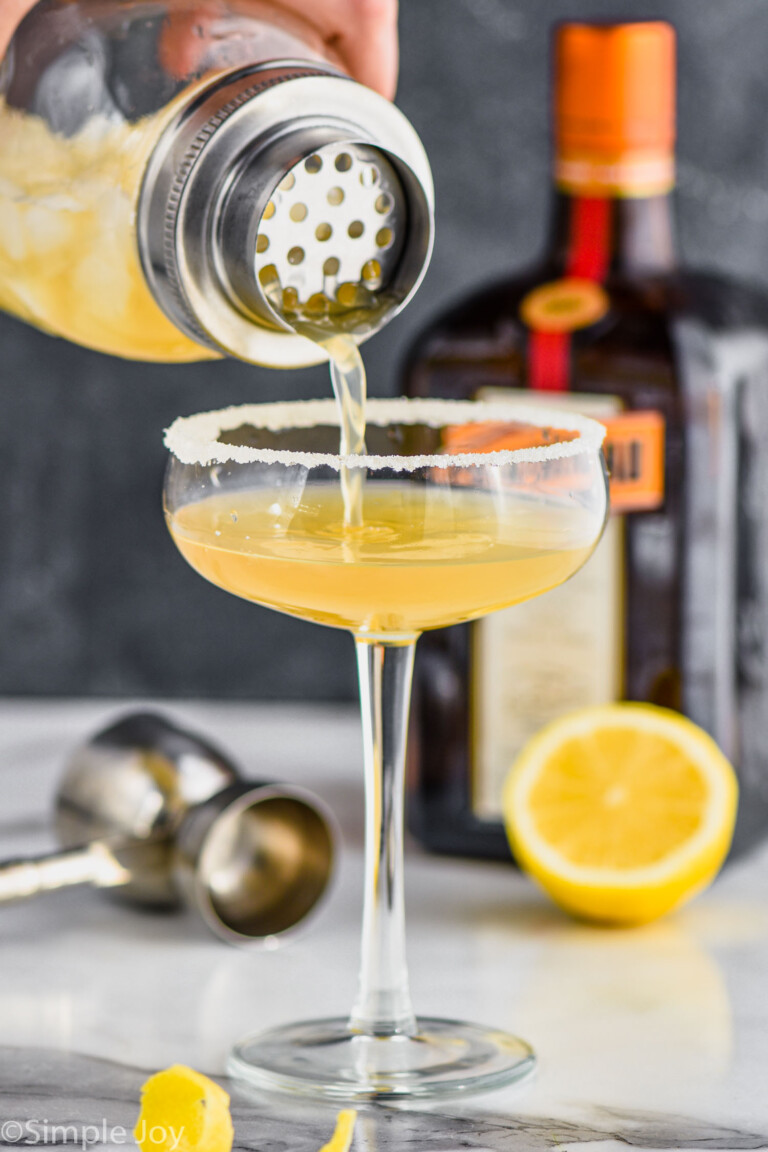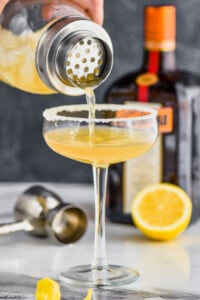 Sidecar
The classic Sidecar cocktail is a simple easy drink you will fall in love with. Like a margarita with Cognac, this is a home bartender's dream.
Ingredients
1 1/2

ounces

Cognac or brandy

Equal to 3 tablespoons

3/4

ounce

Cointreau

Equal to 1 1/2 tablespoons

1/2

ounce

fresh lemon juice

Equal to 1 tablespoon

sugar for rimming the glass
Instructions
Chill a coupe glass by filling it with ice and water and putting it in the refrigerator while you mix your ingredients.

Add ice to a cocktail shaker. Pour in the Cognac, Cointreau, and lemon juice. Shake to combine.

Remove the glass from the refrigerator, dumping out the water and ice. Rim the glass with lemon juice and dip into sugar.

Strain the ingredients into the prepared glass and enjoy!
Serving:
1
cocktail
Calories:
173
kcal
(9%)
Carbohydrates:
9
g
(3%)
Vitamin C:
6
mg
(7%)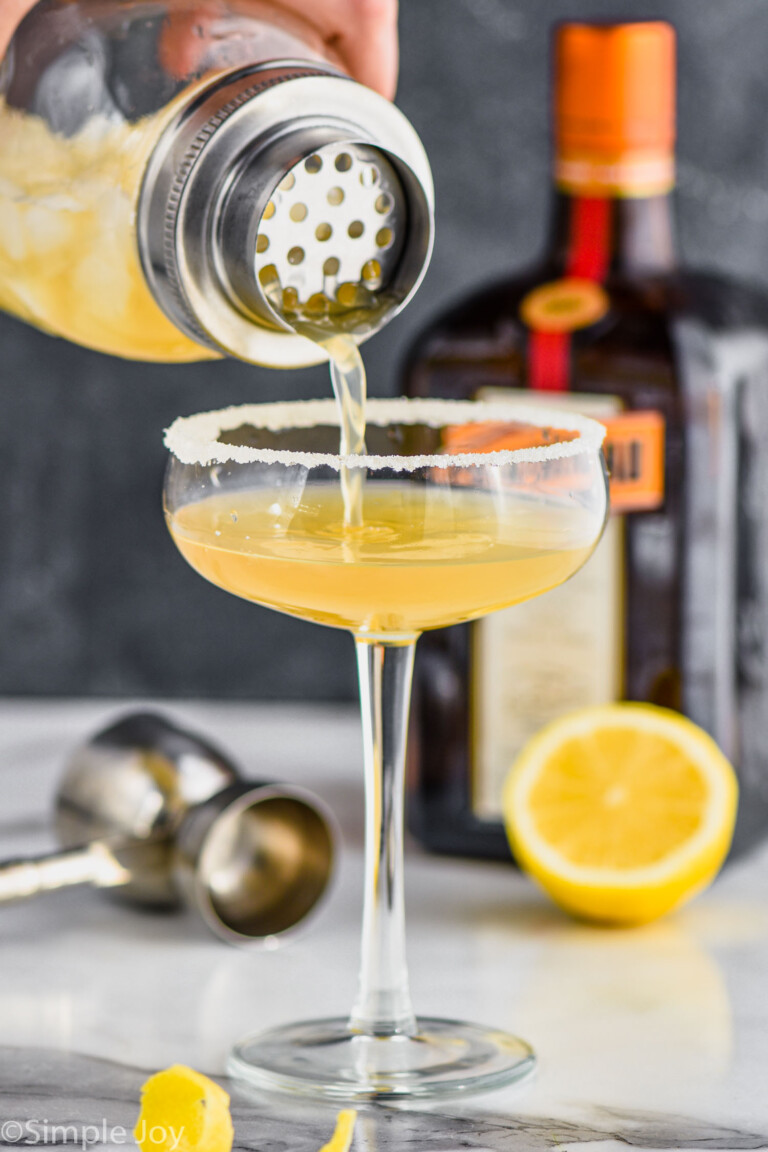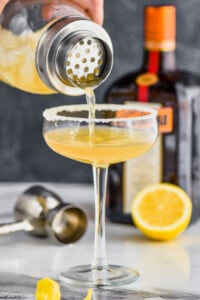 did you make this
Sidecar