This Slow Cooker Meatball Gnocchi Soup is easy to throw together and so delicious and warm!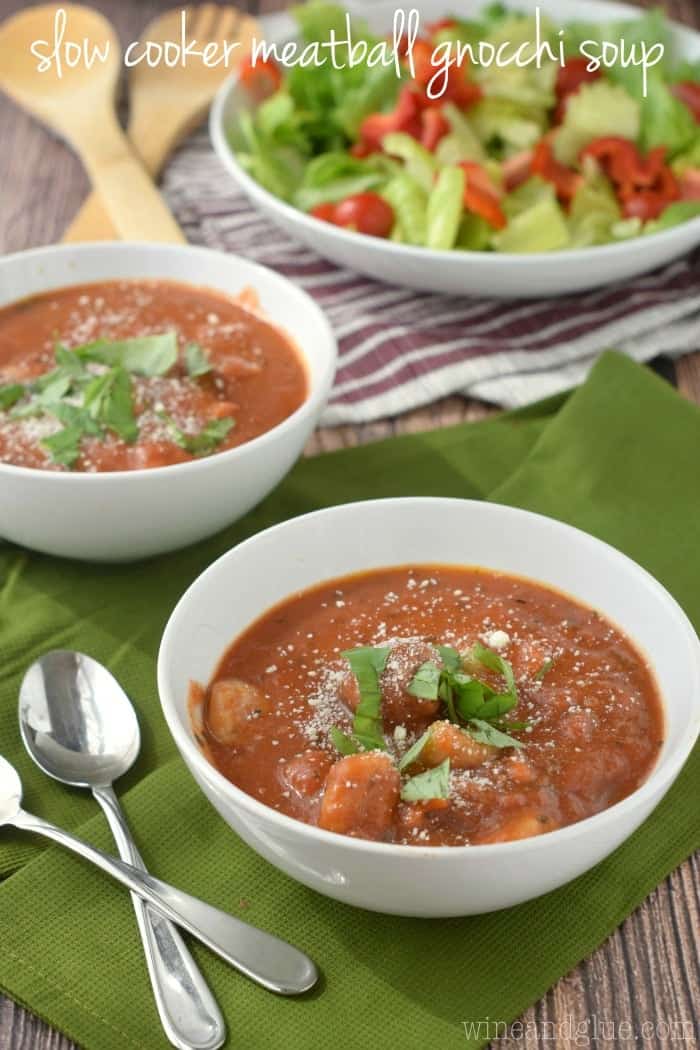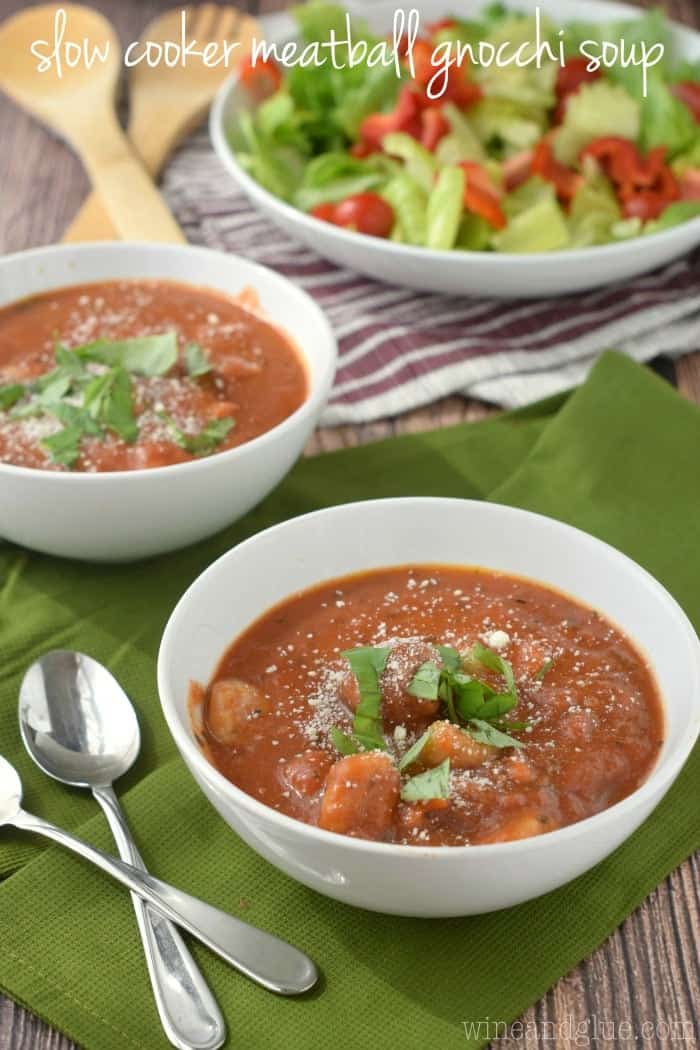 I think I underestimated how much it took to mother three kids. I mean, I think I always understood that it's a lot of work. Like triple the laundry, the meals, the bedtimes, the baths to give, the butts to wipe, and so on and so on.
I guess what I underestimated was this overwhelming feeling that you aren't giving enough to everyone all the time. I always feel like someone is getting short changed. Like Piper is getting woken up from a nap to pick up Gavin from school. Or Gavin isn't being taken on fun weekend outings because his sisters need naps.
I feel like someone is always losing at the expense of one of the other kids.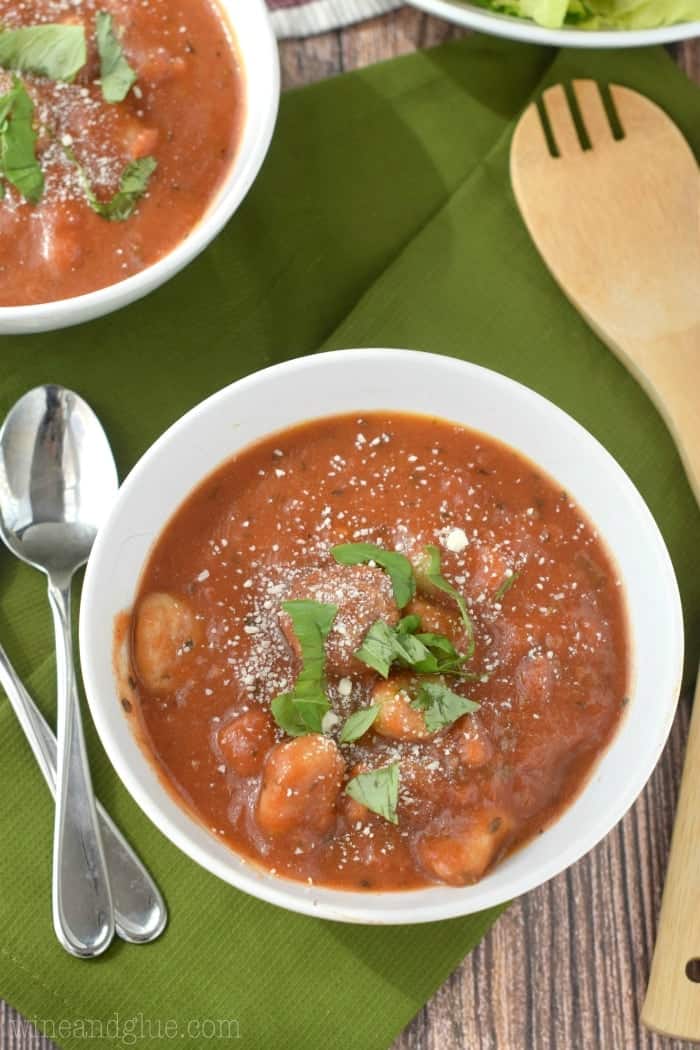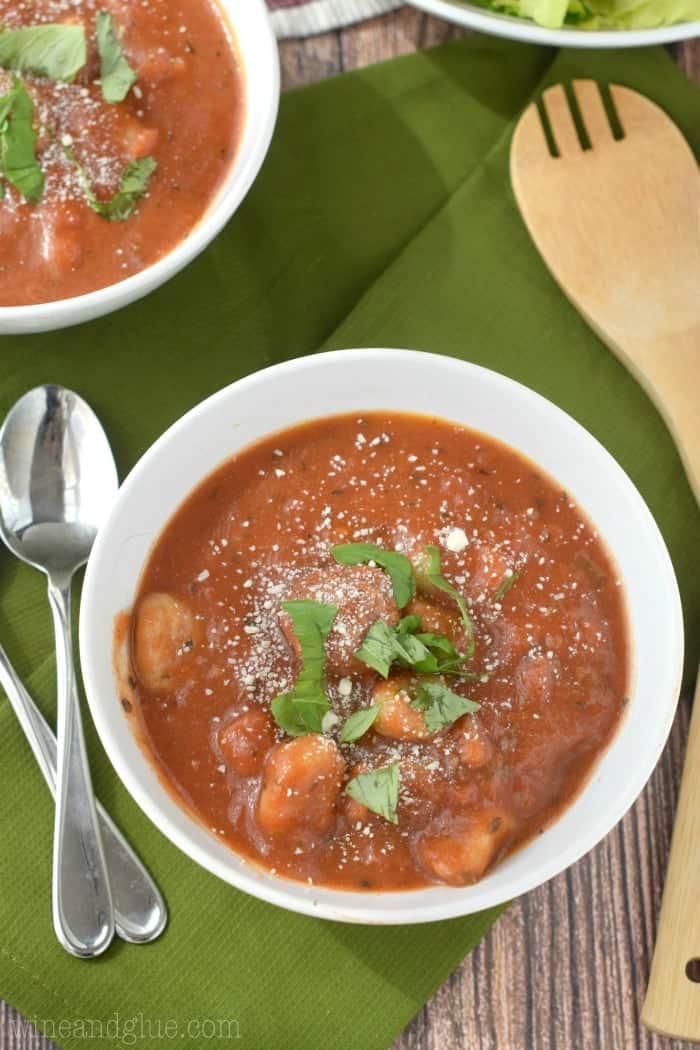 I said this to Nathan the other night, and he very wisely said to me, "But maybe that's how it should be." He went on to say that in life you can't always get everything you want all the time, you have to accommodate other people, so at least our kids are learning that early. (He's a smart cookie.) And while I agree with him (Did you hear that? It was him cheering and writing down this moment in history.), it's still so hard. And exhausting.
So in the middle of our crazy lives, and trying to get them all what they all need all. the. time. . . . apparently I need to feed them also.
Like daily.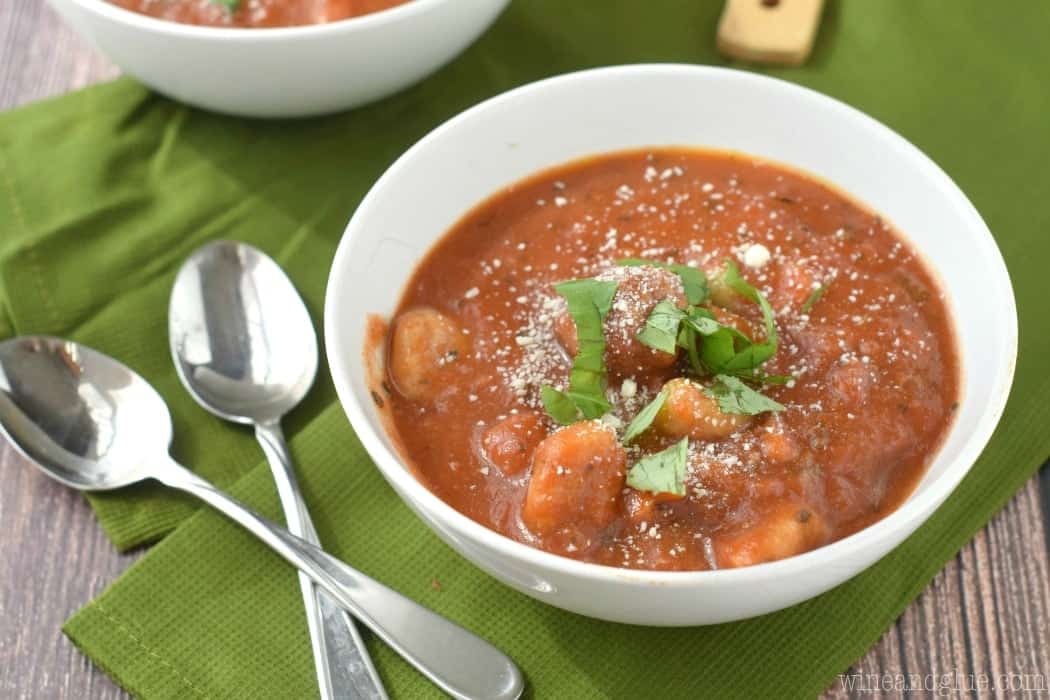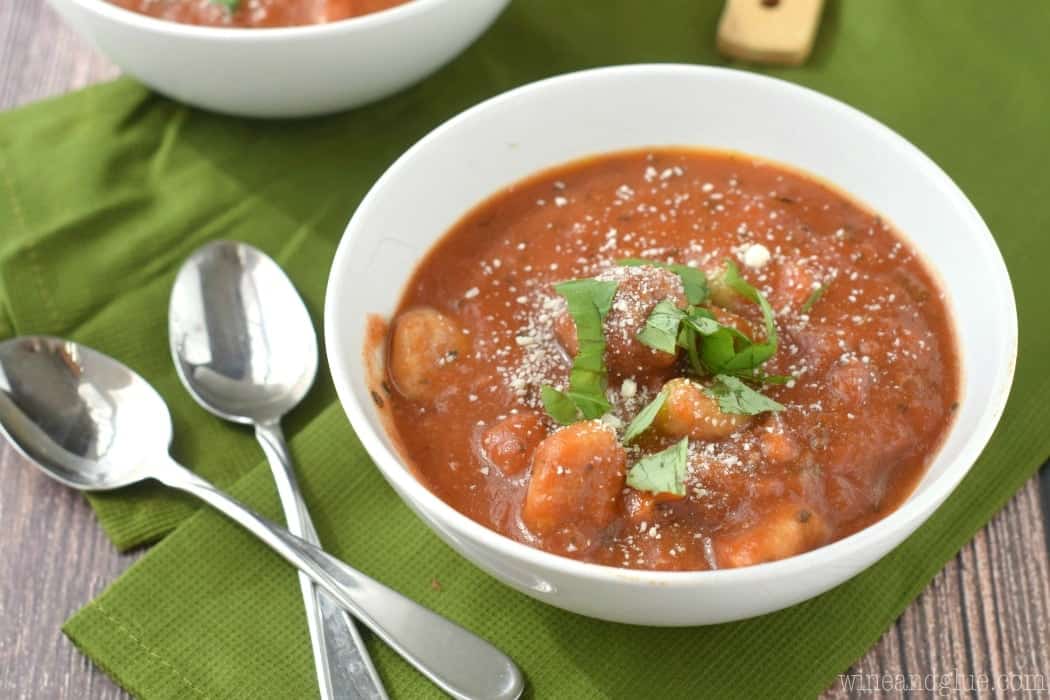 I would say that I'm sort of a Slow Cooker newbie. I mean, I get how it works, and I get how to follow a recipe for it, but I feel like the only recipe I know how to develop for it involves chicken. And more chicken. And then maybe more chicken? So this is totally a win for me! I experimented and though this isn't like some crazy off the wall original recipe or anything, it totally worked! And it was easy to throw together, and above all else, it was tasty!
And better than all those things, it made life 10 times easier on a day that was SUPER crazy with cranky babies, sick moms, potty training toddlers, and over booked six year old. #handmeacocktail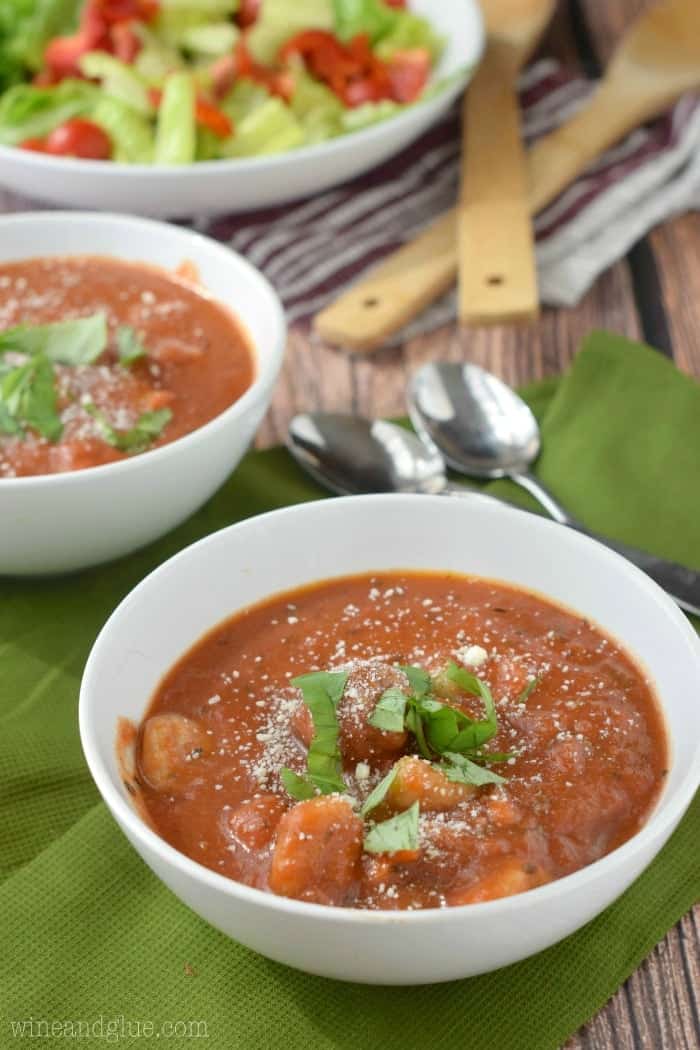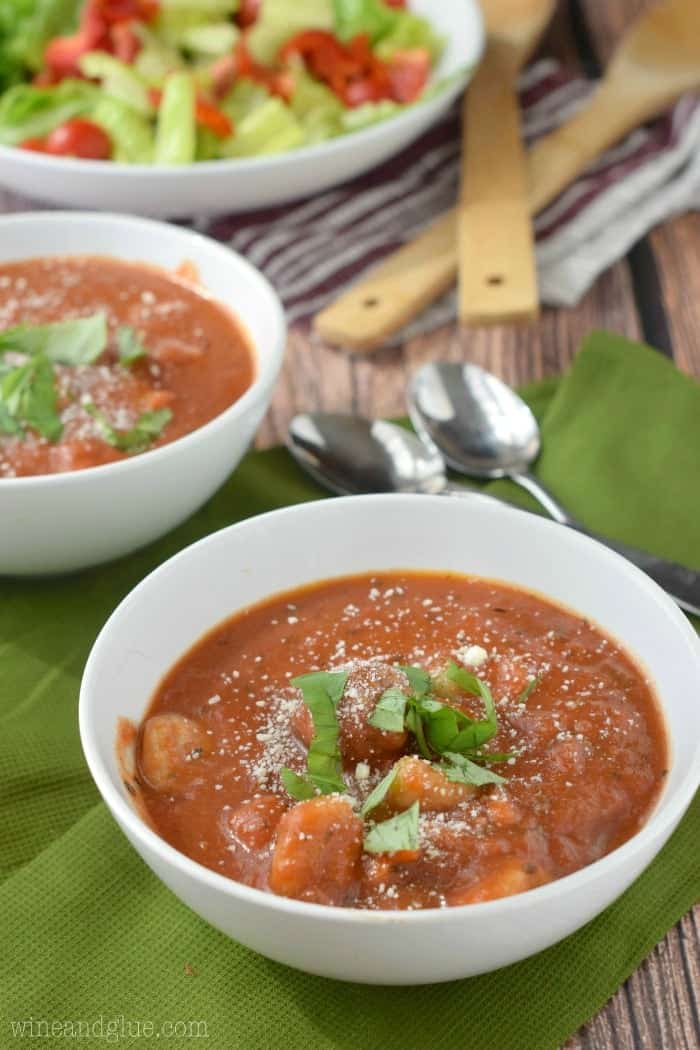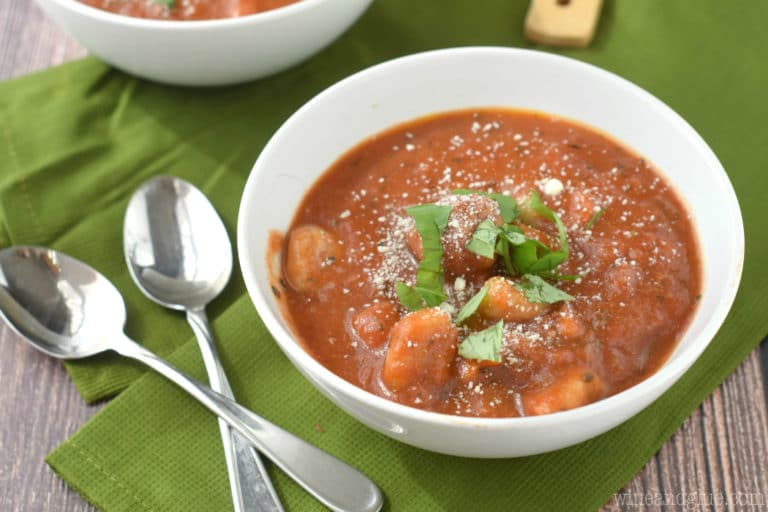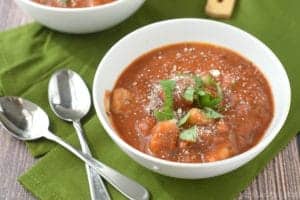 Slow Cooker Meatball Gnocchi Soup
Ingredients
12

oz

mild Italian sausage

I used Jennie-O

1/4

cup

Italian seasoned bread crumbs

1/4

cup

grated parmesan cheese

plus more for topping

28

oz

crushed tomatos

4

cups

chicken broth

1/2

tsp

garlic powder

1/2

TBSP

dried oregano

1

TBSP

dried basil

1

cup

diced carrots

1

celery stalk

diced

16

oz

gnocchi

fresh basil

optional
Instructions
Combine the sausage, cheese, and bread crumbs in a medium bowl until fully mixed.

Pour the crushed tomatoes and chicken broth into the slow cooker. Form the meat/cheese mixture into one inch balls and drop them into the liquid.

Add the spices, carrots and celery and cook on low for 8 hours.

With a half hour left in the cooking (so at 7 hours and 30 minutes in), turn the heat up to high and add the gnocchi. Continue cooking for a half hour.

Serve with grated parmesan and fresh basil.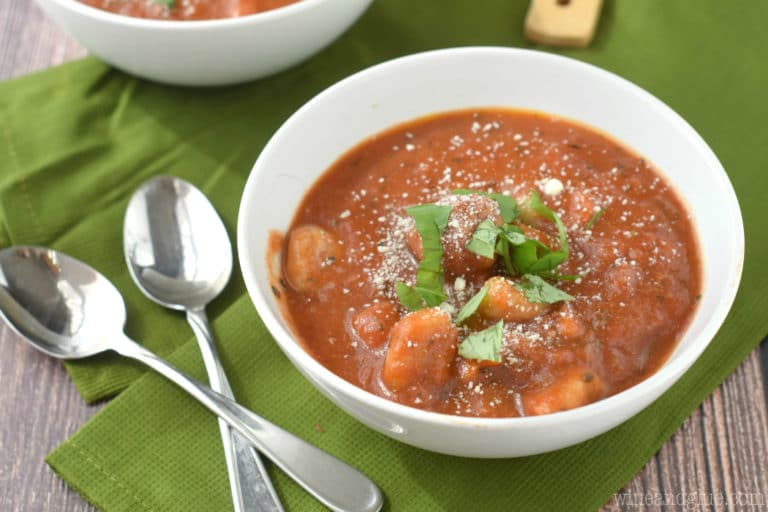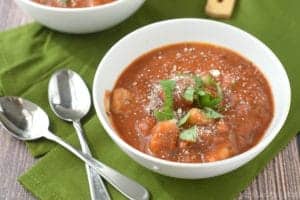 did you make this
Slow Cooker Meatball Gnocchi Soup
You might also like
Spicy Sausage and Tortellini Soup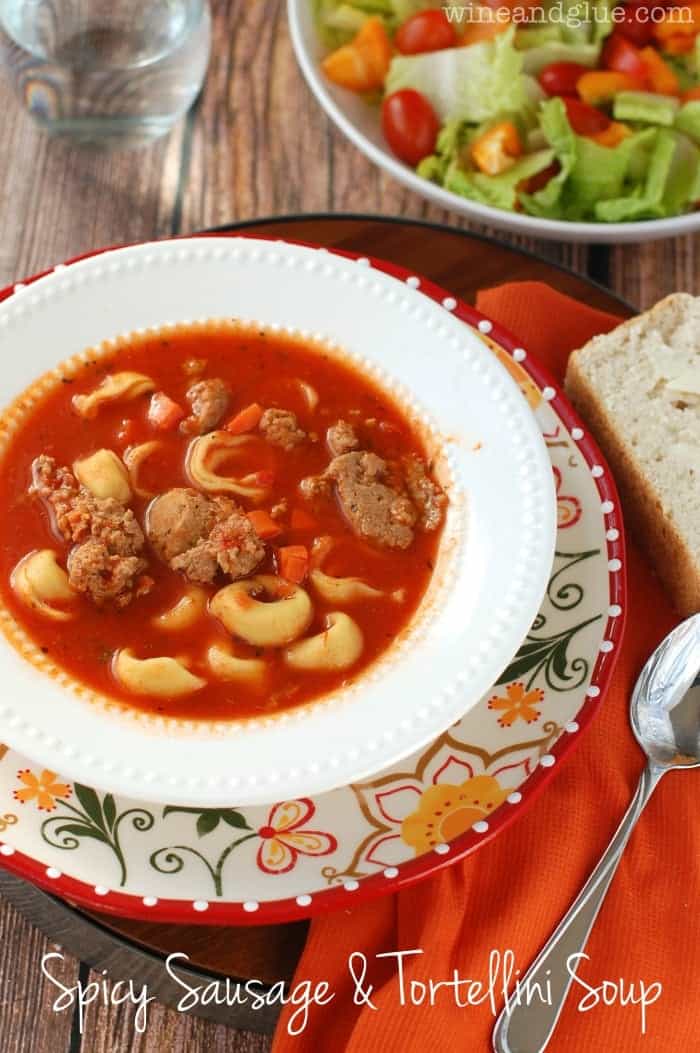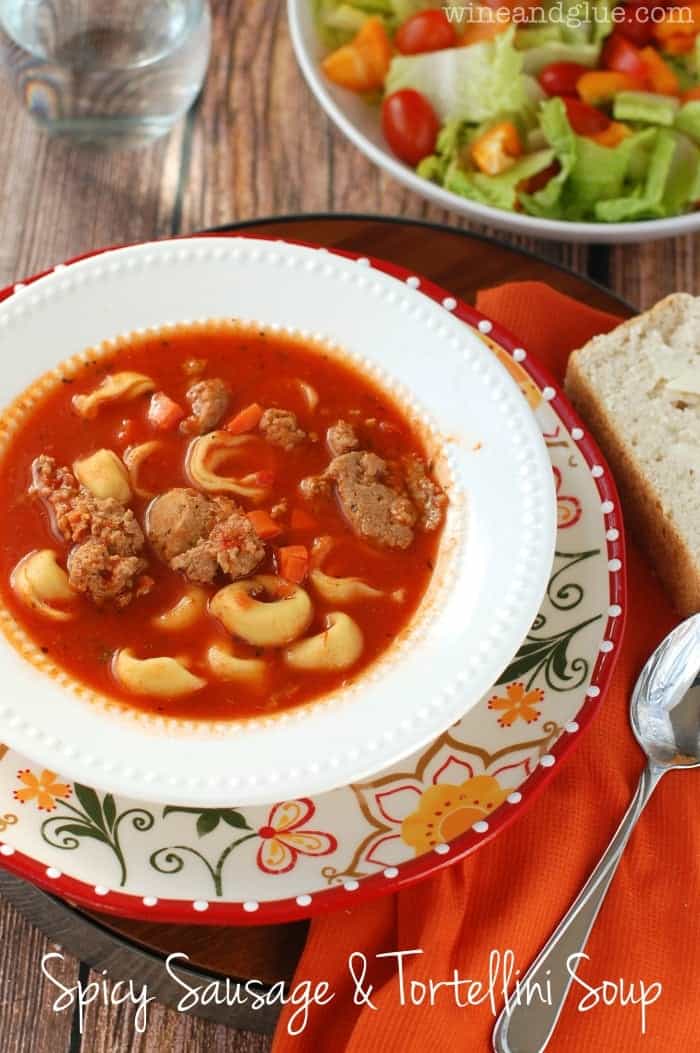 Slow Cooker BBQ Chicken Sandwiches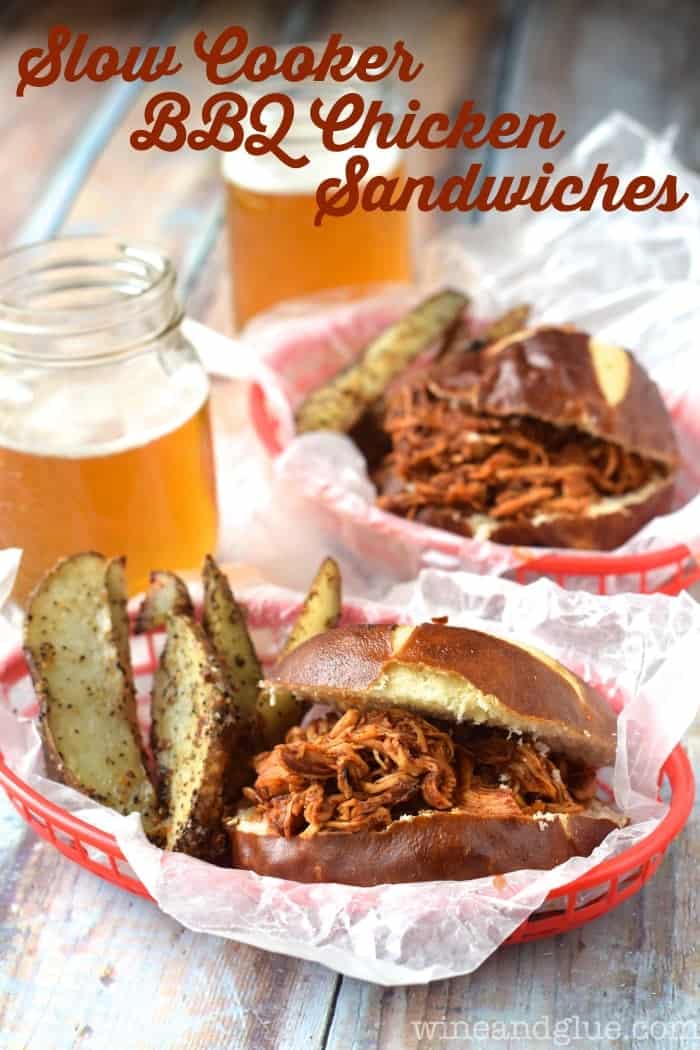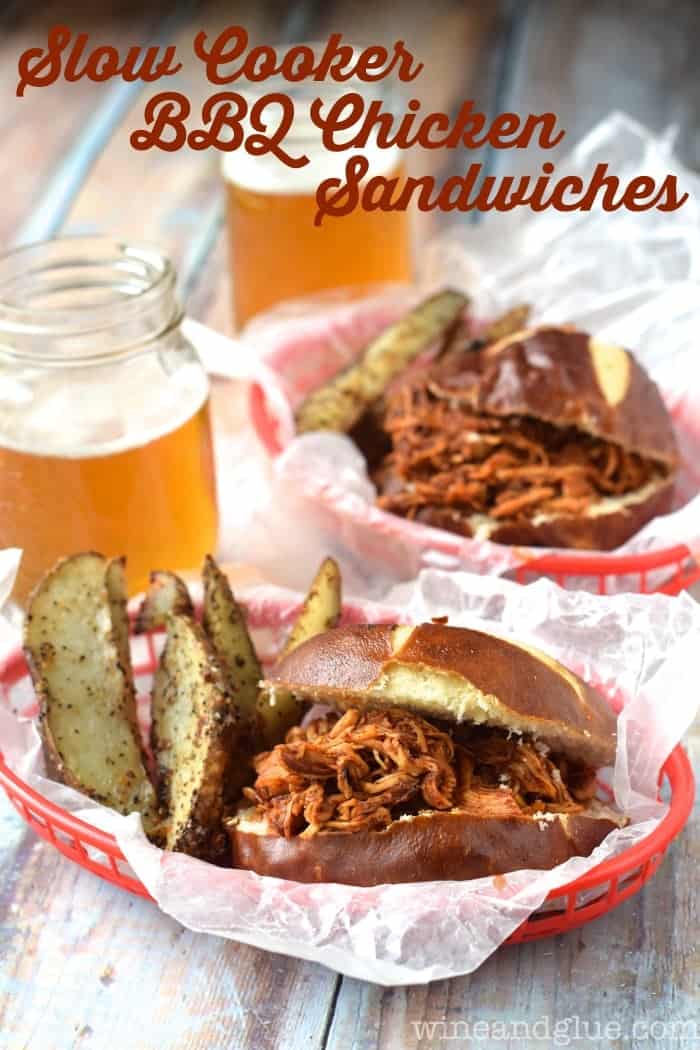 Root Beer Crock Pot Pulled Chicken Sammies