Sour Cream Cookies are soft, delicious, and easy to make – the perfect cookie. Make this great cookie recipe for the holidays or for a special birthday treat!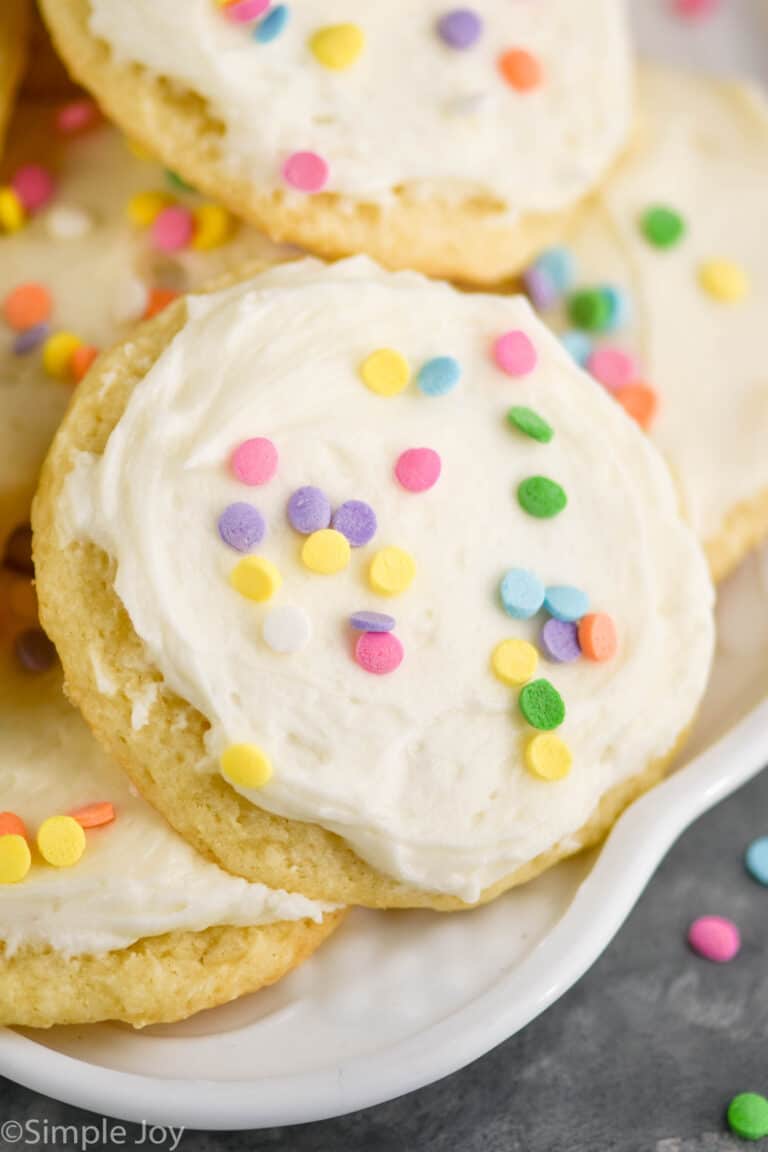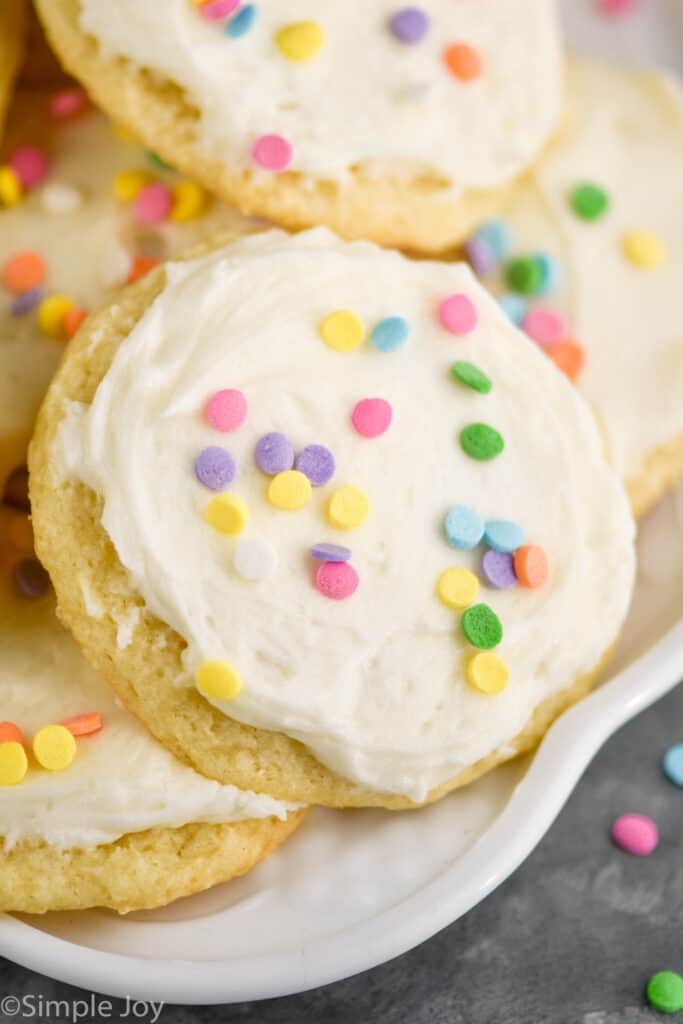 This Sour Cream Cookie recipe comes to you courtesy of an old cook book that belonged to a relative of mine. It was a collection of recipes from the community. Recipes where the instructions are three sentences long and you do your best.
Vintage cookie recipes are such a treasure. And this Sour Cream Cookie recipe is no exception. This recipe comes together so easily, but is absolutely delicious. I took them over the top by frosting them with my Vanilla Buttercream Recipe. My family fell head over heals for them.
How to Make Sour Cream Cookies
These little drops of heaven couldn't be easier to make! Just a few simple ingredients and you're good to go. Make sure to check out the recipe card below for exact measurements. Here's what you need to do:
Combine dry ingredients: Stir the flour, salt and baking soda together in a bowl.
Beat together butter and sugar: In a separate bowl, use a hand mixer or stand mixer to beat together the butter and sugar until fluffy.
Next, add wet ingredients: Slowly mix in the egg, sour cream and then vanilla.
Now, the dry ingredients: Then add the flour mixture and mix well.
Bake: Drop by spoonfuls onto a parchment paper lined cookie sheet and bake until they're slightly golden.
Frost the cookies: Mix up a simple buttercream (details below) and frost the cookies when cooled.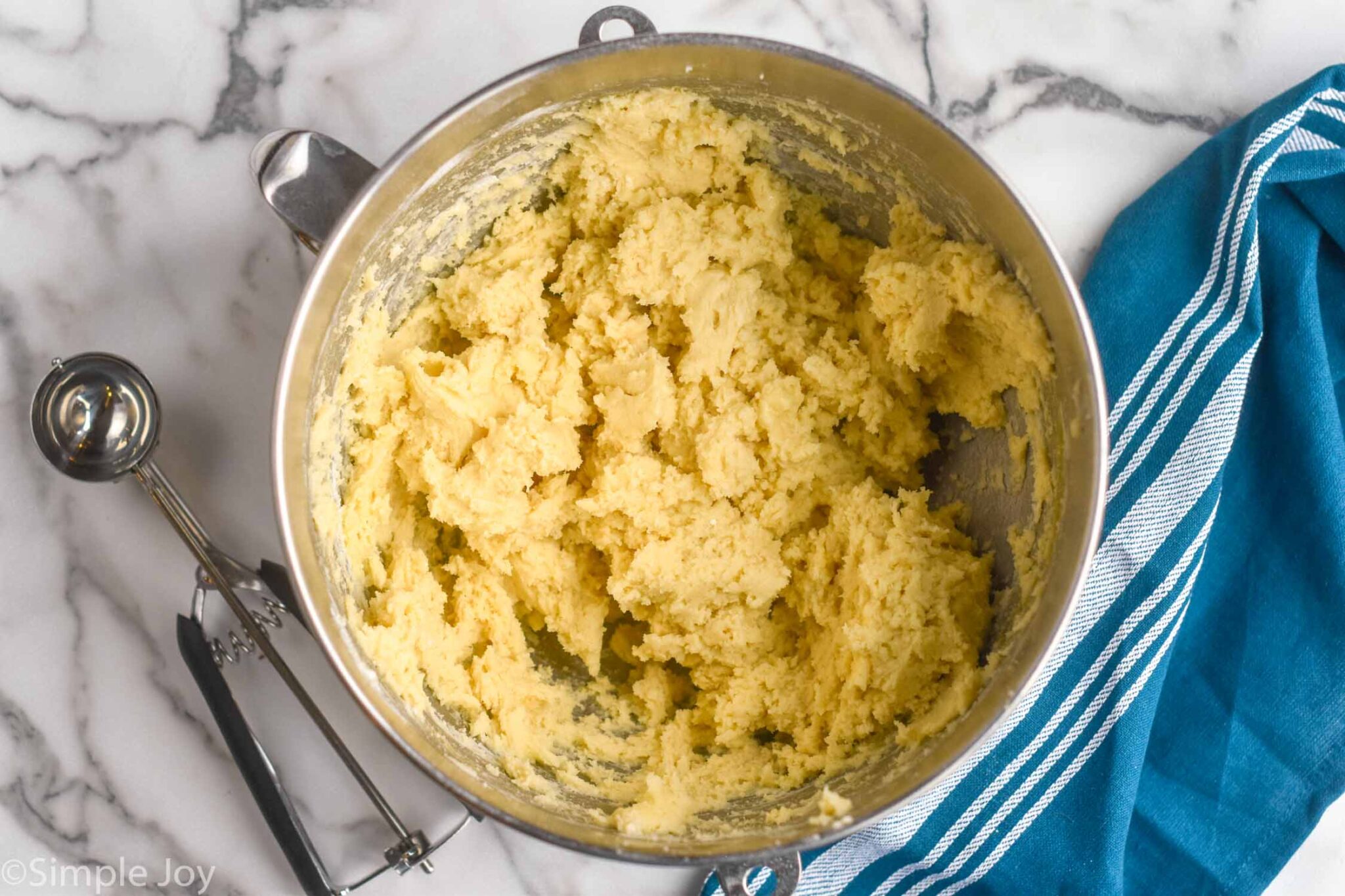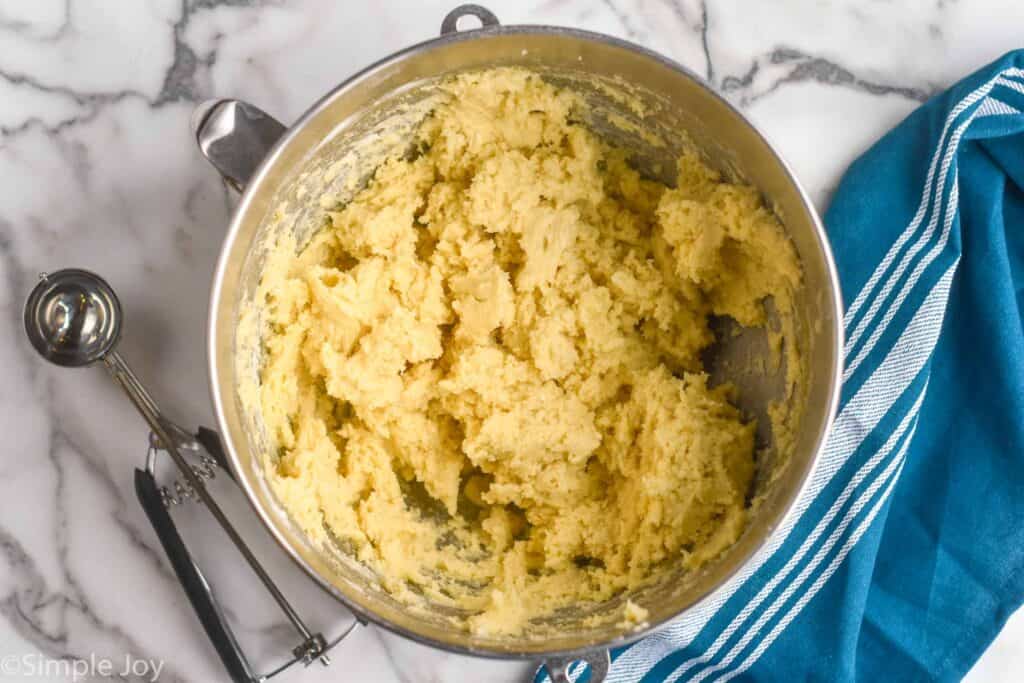 Baking Drop Cookies
Don't be worried when you mix the dough and it's extremely sticky. It's supposed to be sticky, so you're on the right track! This recipe is different than my cut sugar cookies where you roll out the dough with flour. It is also different from sugar cookies that you can roll into dough balls.
You can either use a spoon and your fingertip to drop the dough onto a cookie sheet. Or you can use a small cookie scoop. They'll bake up into perfect little round cookies that are so soft and light.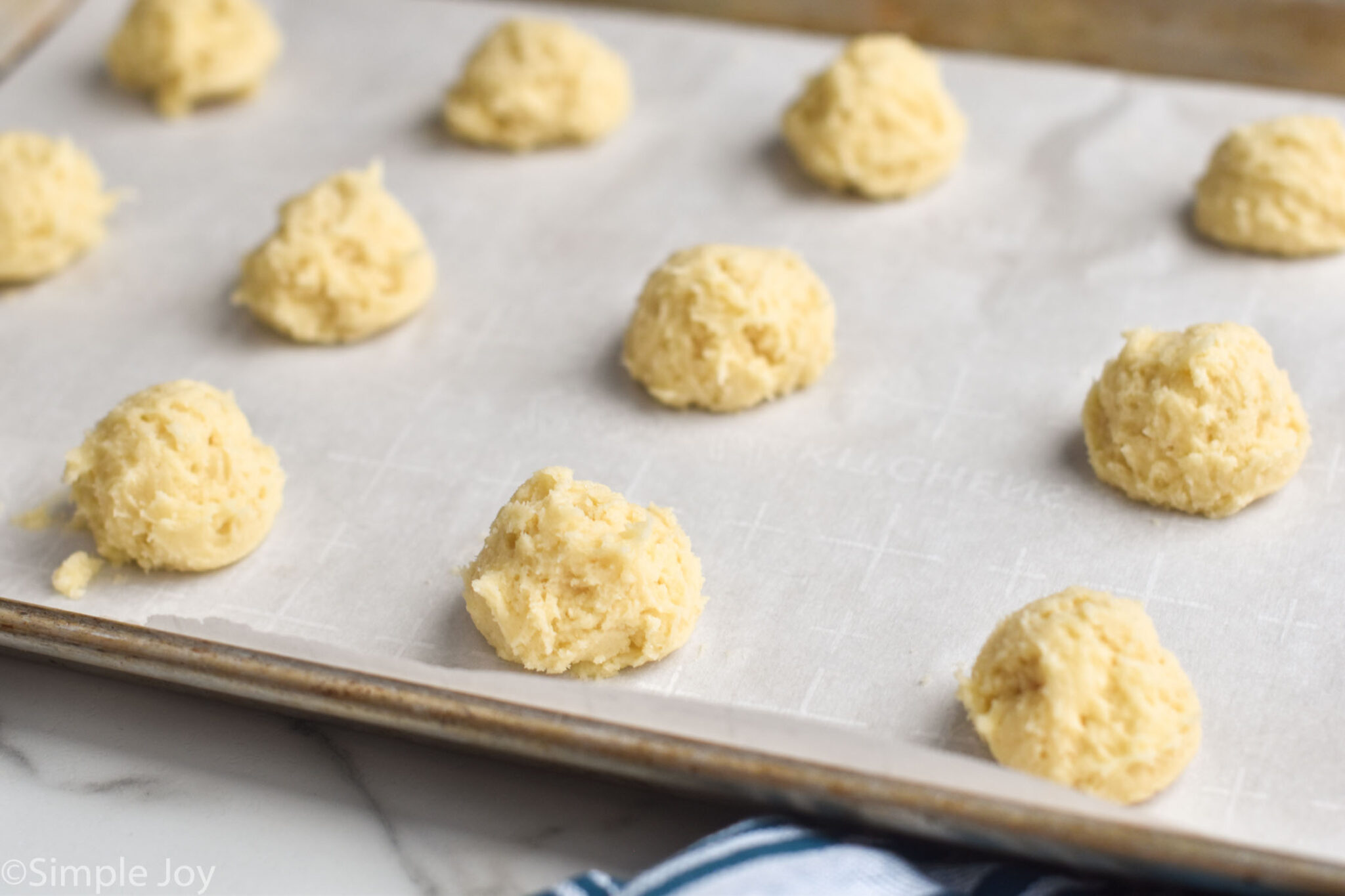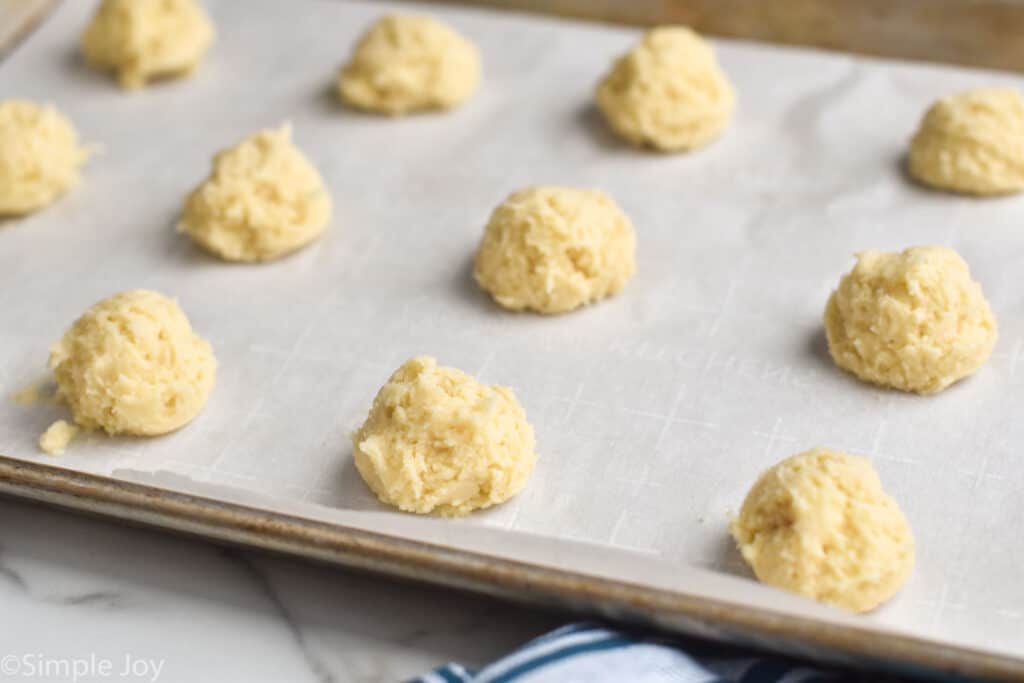 Frosting Sour Cream Cookies
These sweet little cookies are made even sweeter with a dollop of my vanilla buttercream frosting on top. It's super simple to make and you can color the buttercream with food coloring to make the cookies festive for any occasion. I've also included the recipe below. You will love using it for cakes, cupcakes, cookies, or just eating with a spoon!
Cookie Making Tips
These general cookie making tips apply to all cookies. They will help make your cookies turn out perfect every time.
Measuring Flour – Spoon flour into a dry measuring cup using a spoon and level it off with the flat edge of spatula. Do not scoop directly from the container you keep flour in.
Room Temperature Butter – Cut your butter into one inch pieces and leave it out on the counter for 30 minutes. You should be able to easily dent it with your finger without pushing all the way through.
Baking Soda – Make sure your baking soda is still active. You can test it by dropping a little in some vinegar. It should bubble vigorously right away.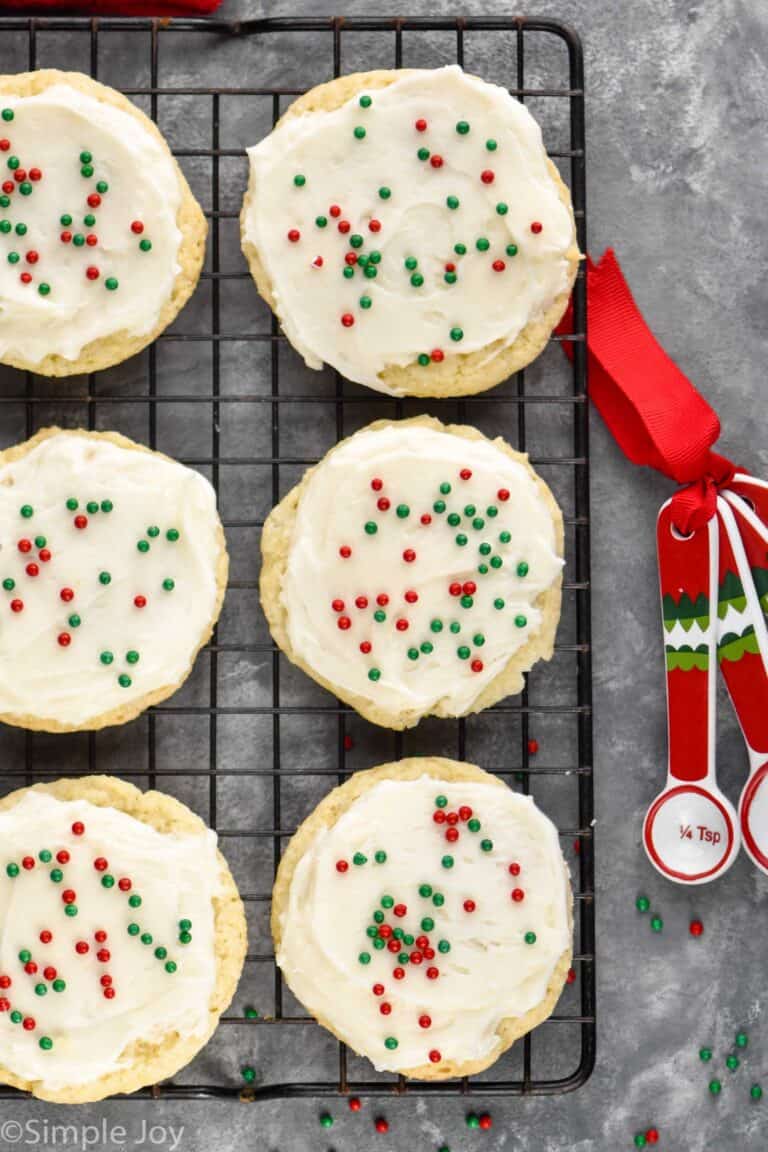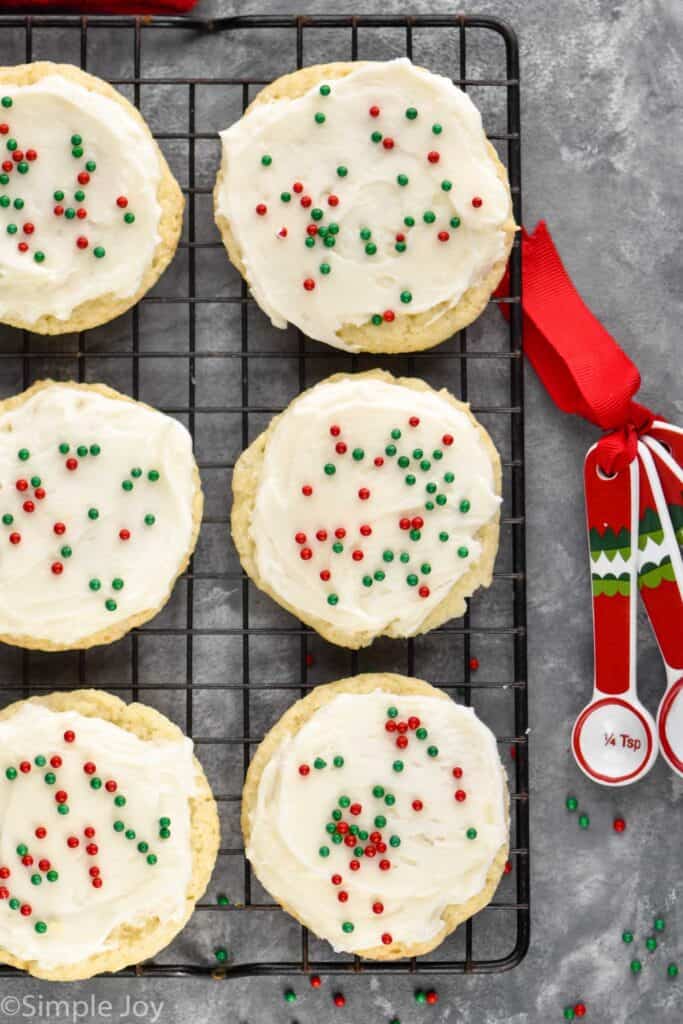 Storing
Make sure to allow the cookies plenty of time to cool and for the frosting to set before storing. It's best to store them in single layers or between wax paper, in an airtight container for up to a week.
Freezing
I actually love eating frozen sour cream cookies! They're delicious fresh or frozen. To freeze:
Line the cookies on a cookie sheet in a single layer and freeze for about an hour.
Once they're frozen, you can stack the cookies and store them in a Ziploc freezer bag or an airtight container.
They'll stay perfectly edible for up to three months.
These cookies can be frosted and then frozen or you can wait to frost them until after you thaw them.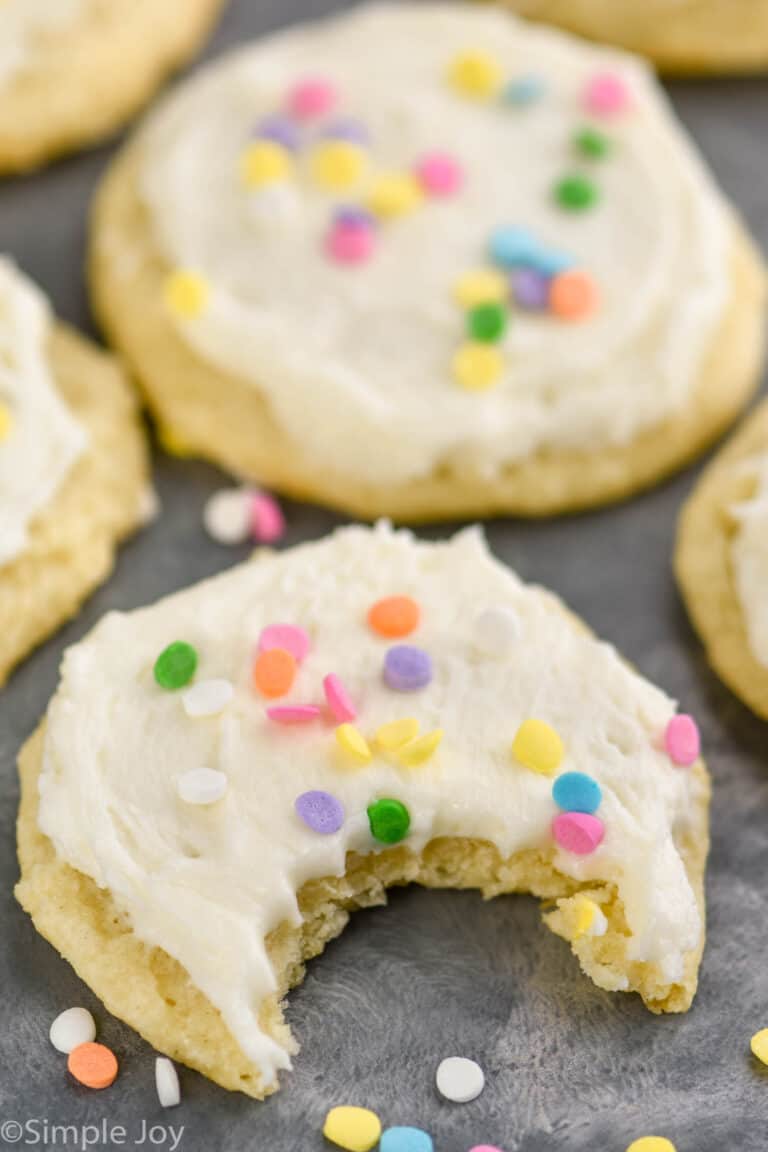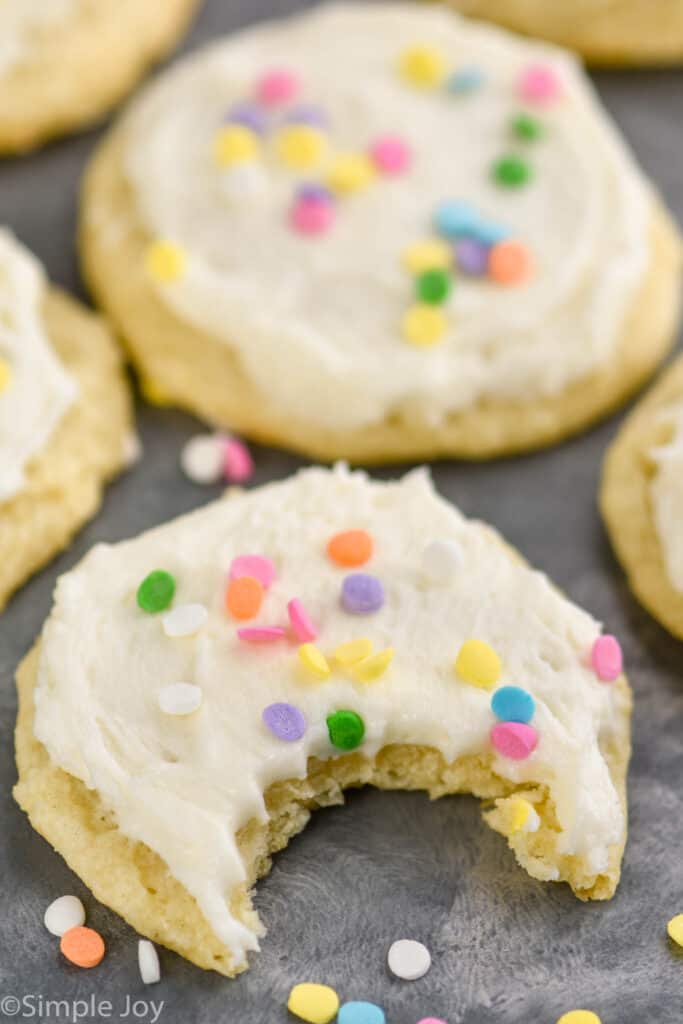 Recommended Tools
Dry measuring cups: These are what I recommend for measuring flour perfectly.
Cookie Scoop: This makes making this cookie recipe fast!
Baking Sheets: These are my favorite baking sheets. Add a sheet of parchment paper and they bake all my cookie recipes to perfection.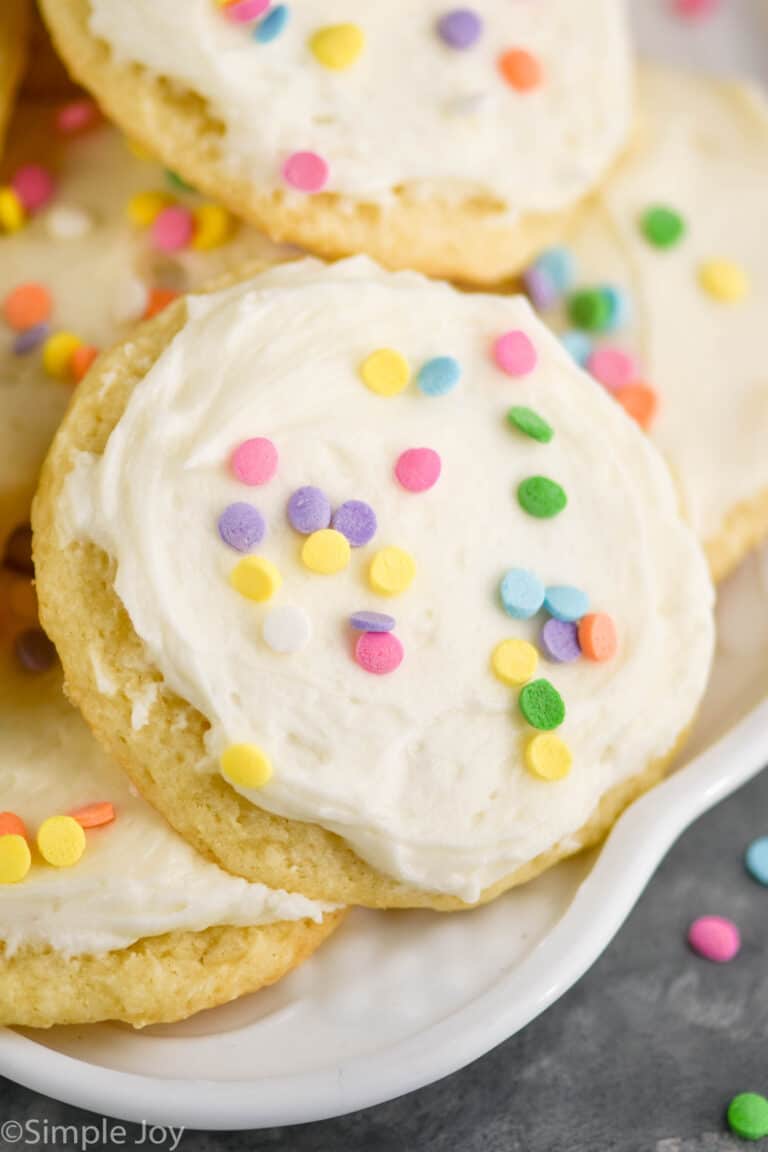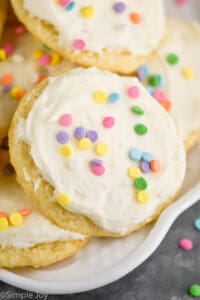 Sour Cream Drop Cookies
Sour Cream Cookies are soft, delicious, and easy to make – the perfect cookie. Make this great cookie recipe for the holidays or for a special birthday treat!
Ingredients
For the Cookies
3

cups

flour

1

teaspoon

baking soda

1/4

teaspoon

salt

1

cup

unsalted butter

room temperature

2

cups

sugar

1

egg

1

cup

sour cream

1

teaspoon

vanilla
For the Frosting
1/2

cup

unsalted butter

room temperature

5

cups

powdered sugar

2

teaspoons

vanilla

1/4

cup

milk
Instructions
To Make Cookies
Preheat your oven to 375 degrees. Line a baking sheet with parchement paper and set aside.

In a large bowl, whisk together flour, baking soda, and salt. Set aside.

In a large bowl with a hand mixer or in the base of a stand mixer, cream butter and sugar until light and fluffy.

Beat in the egg, sour cream and then the vanilla.

Add the flour mixture into the butter and sugar and beat on low until just combined. The dough will be very sticky.

Drop spoonfulls of the batter onto the parchment paper. Bake for 12 to 15 minutes.
To Make Frosting
Beat the butter until it is light and fluffy.

Add the sugar, one cup at a time. After two cups adding in the milk and the vanilla, then continue to add in the sugar.

Beat until the frosting is smooth.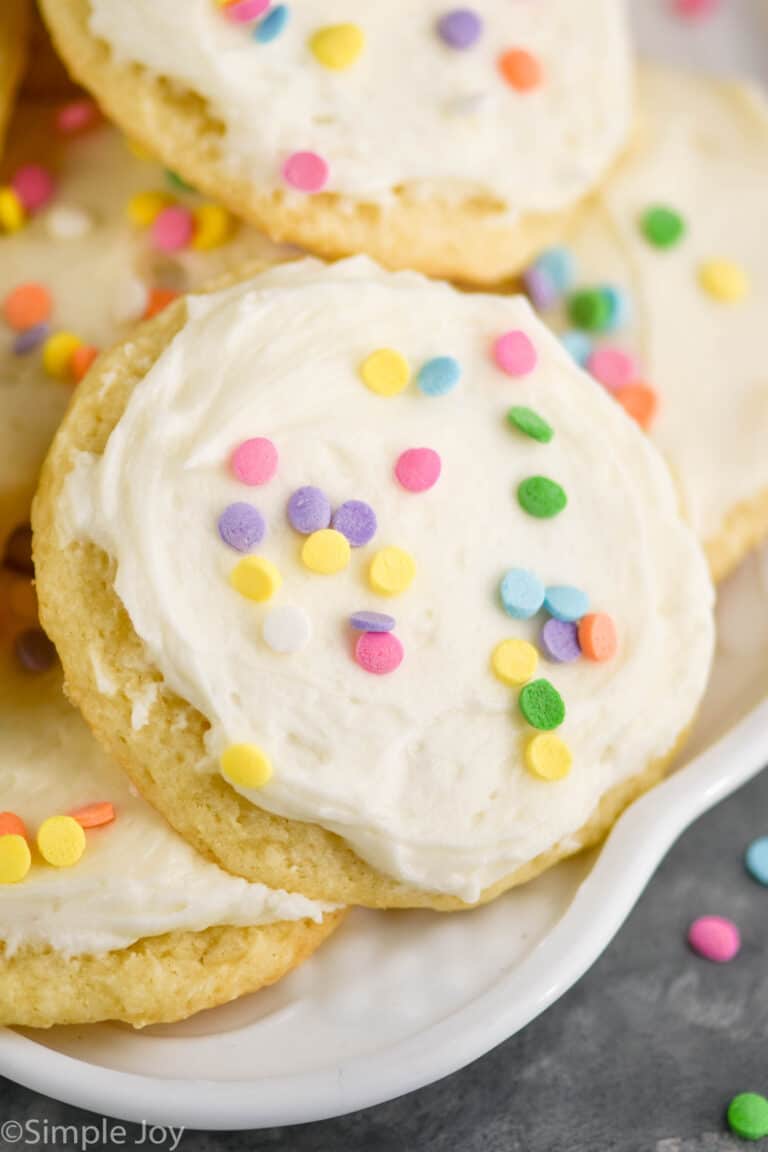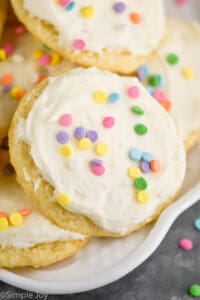 did you make this
Sour Cream Drop Cookies