This Watermelon Pina Colada is the perfect summer twist on a regular Pina Colada! You'll love it!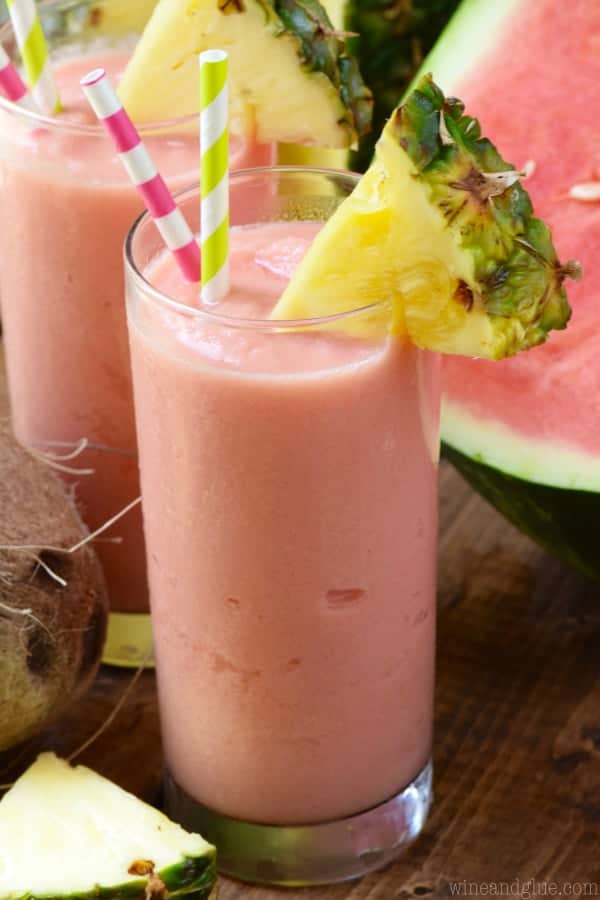 You guys.
I'm so over packing and cleaning. I just want to burn it all down and start from scratch. (JUST KIDDING, UNIVERSE!) But seriously, how can people accumulate so. much. CRAP!??!?!
So we are moving . . . I haven't really officially blog announced that, but we are. There is more to it than just that, but we'll leave it at that probably until we are in our new house. And you guys. The crap. I just can't handle how much CRAP we have.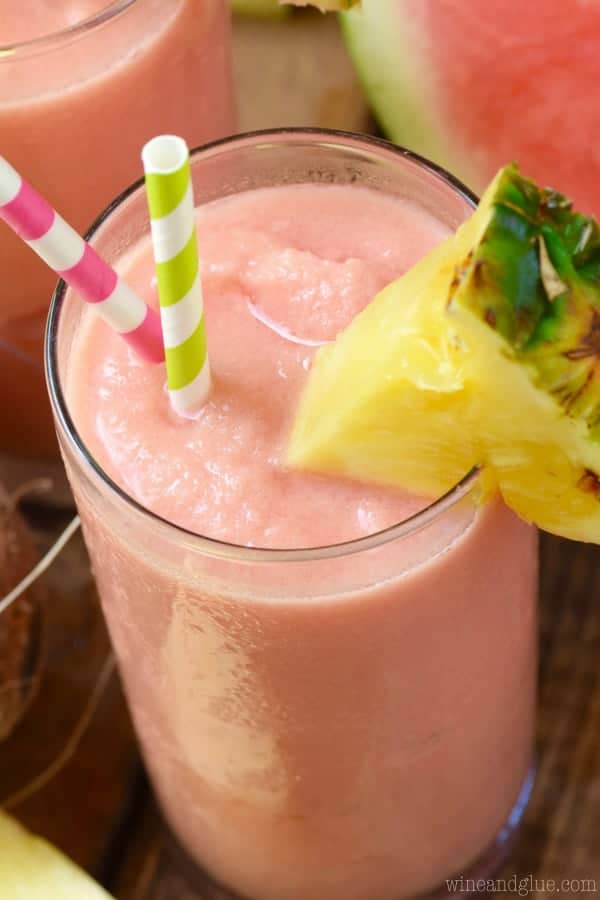 We were cleaning out our basement and we found boxes that we haven't opened in the SIX YEARS since we moved in here. We found FOUR play tents for our kids as we were clearing things out. FOUR!! I don't even want them to have one!! #whatintheACTUALhell?!?!
I would love to say that this is making us reevaluate our lives and minimize. I told Nathan that I want to be minimalists going forward . . . while packing my childhood blankie into a box full of things I haven't looked at in 6 years and won't look at again until I am on my deathbed.
So while I'm bemoaning this hoarder's hell that I have created, you guys should make this Watermelon Pina Colada! So the first time I made this I blended all the ingredients, froze it, then thawed it a little, enough to blend it more, and then served. It was anooooying. So! Then I cut some watermelon into cubes, and FROZE THEM! You guys! I turned watermelon into ice cubes! It is the smartest thing I've done since packing away four play tests . . . wait.
Anyway! Freezing the watermelon does add a little time to the recipe, but its way worth it. I went a little easy on the rum in this recipe, so feel free to add more if you are also trying to pack up five people's garbage 😉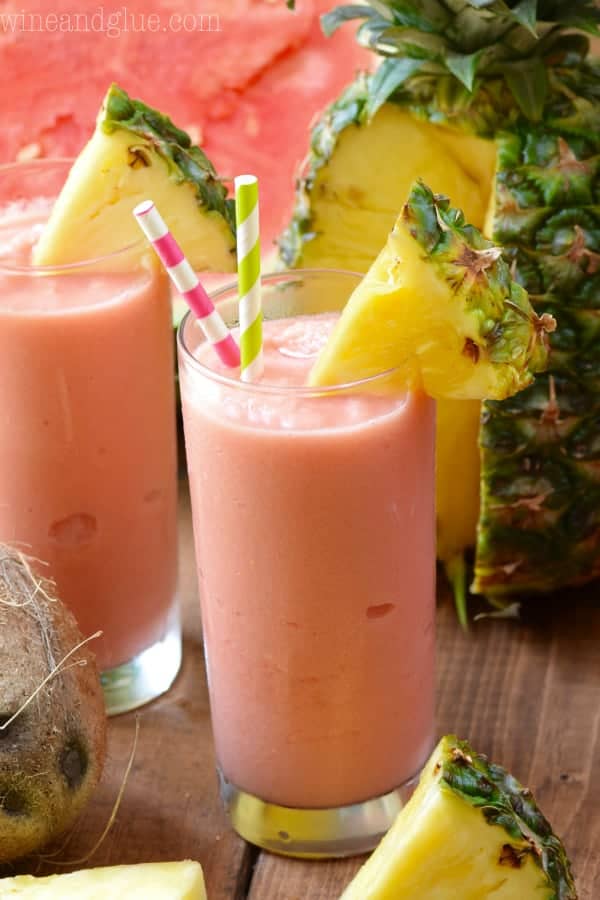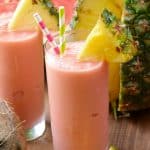 Print Recipe
Watermelon Pina Colada
Ingredients
4

cups

diced watermelon

about a quarter of a large watermelon, frozen

12

oz

frozen pineapple

13.66

oz

lite coconut milk

1

cup

rum
Instructions
Combine all the ingredients in a blender and serve.
You might also like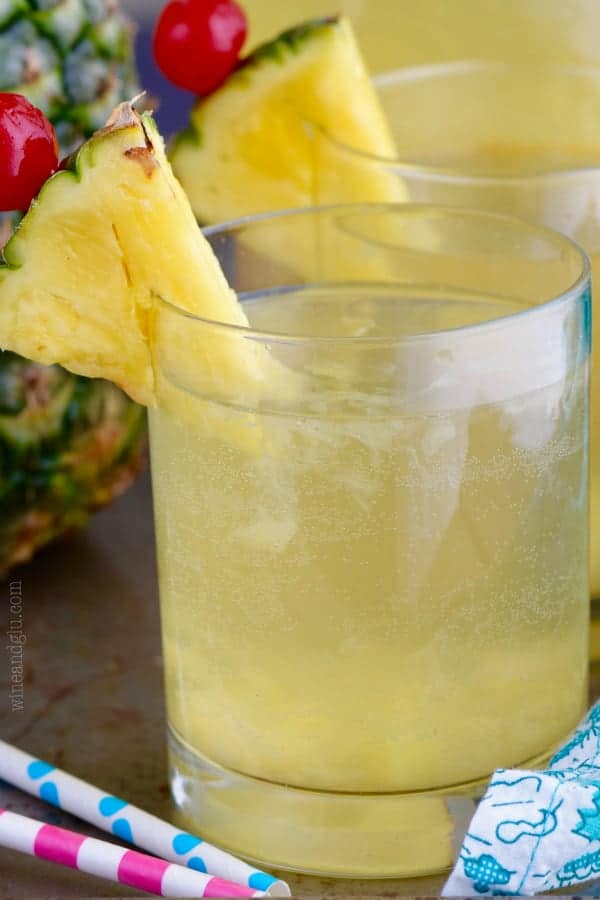 Dirty Pina Colada Coke