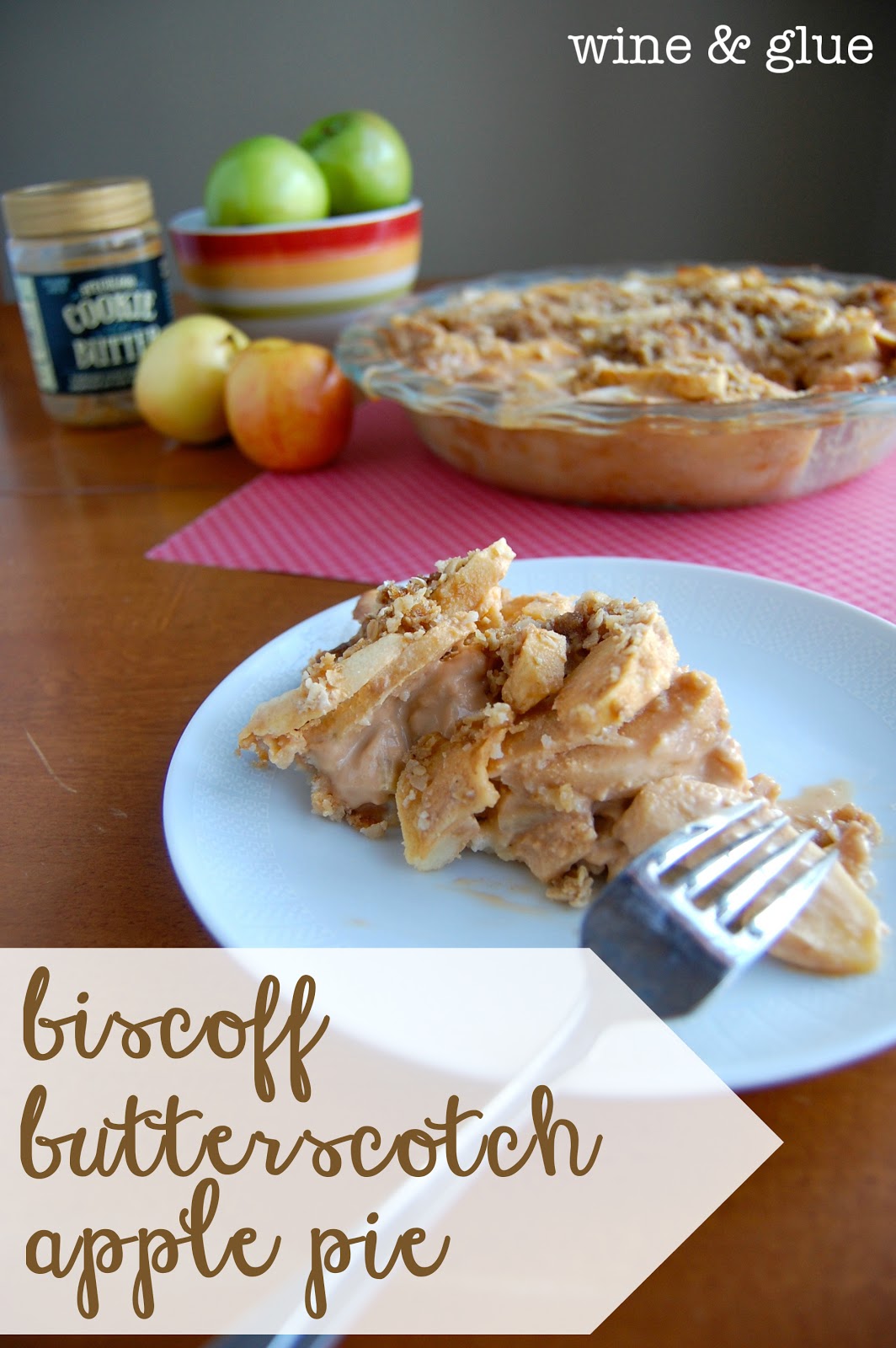 Perhaps this should be named the Better Late Than Never Pie?

See . . . . I made this pie for Pi Day. More specifically for Dorothy's Pi Day Party.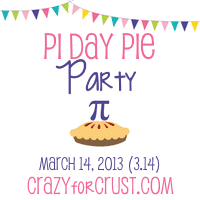 Which . . . is today.
Ahem.
So. Let's skip with the cute/funny/sortta funny?/scary/terrifying parenting stories.
Let's talk pie.
You start with a tube of Pillsbury Sugar Cookie Dough. Then you mash it into the pie plate. You don't  eat any of the dough. I know. It goes against everything I believe in. But the people at Pillsbury tell you not to eat it, and you need every last scrap of dough.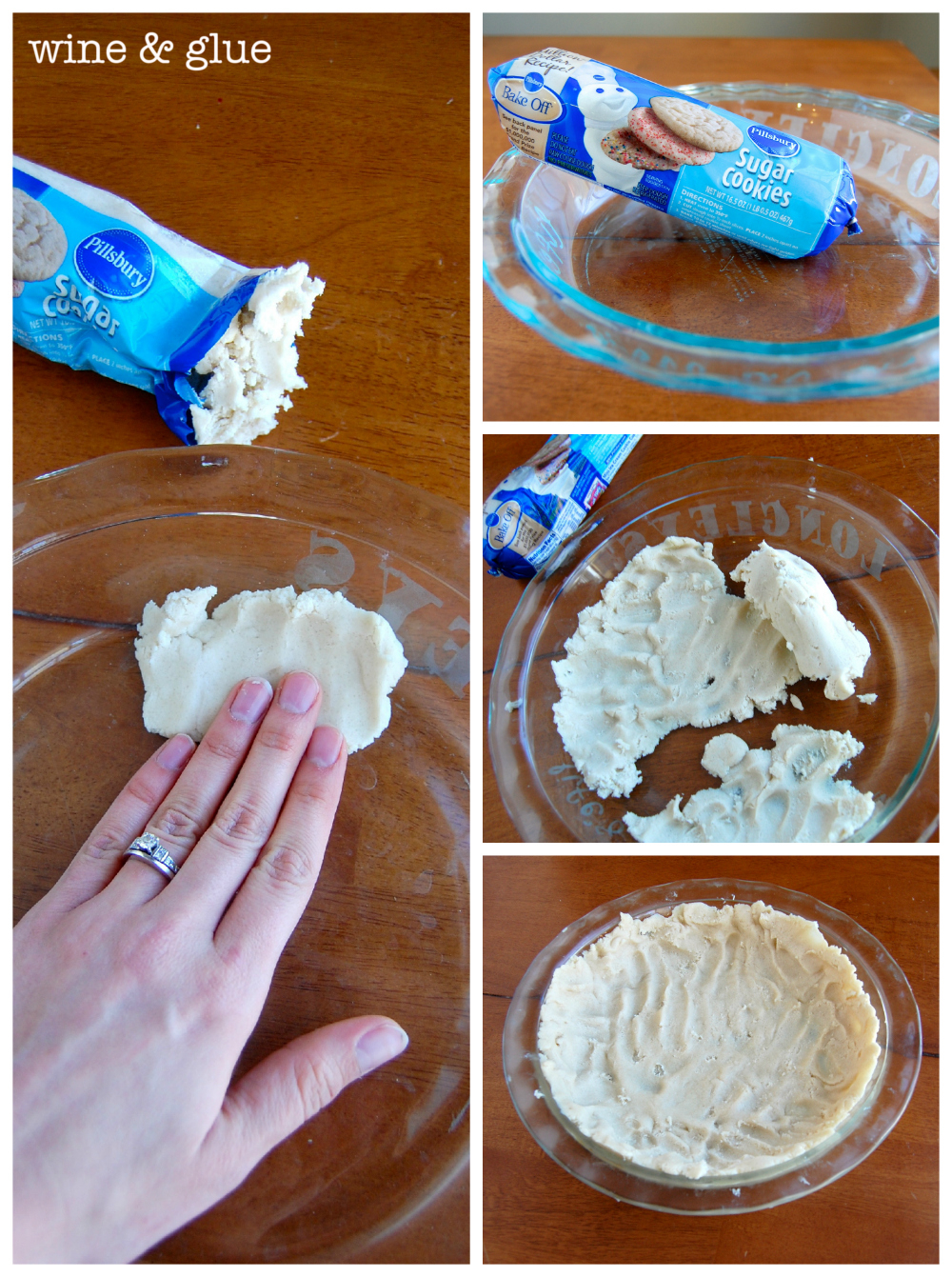 Bake the crust for 10 minutes in a 350 degree oven. It's not going to firm up nicely like a crust, and honestly, it doesn't matter.
Then cut up some granny smith apples, specifically 8.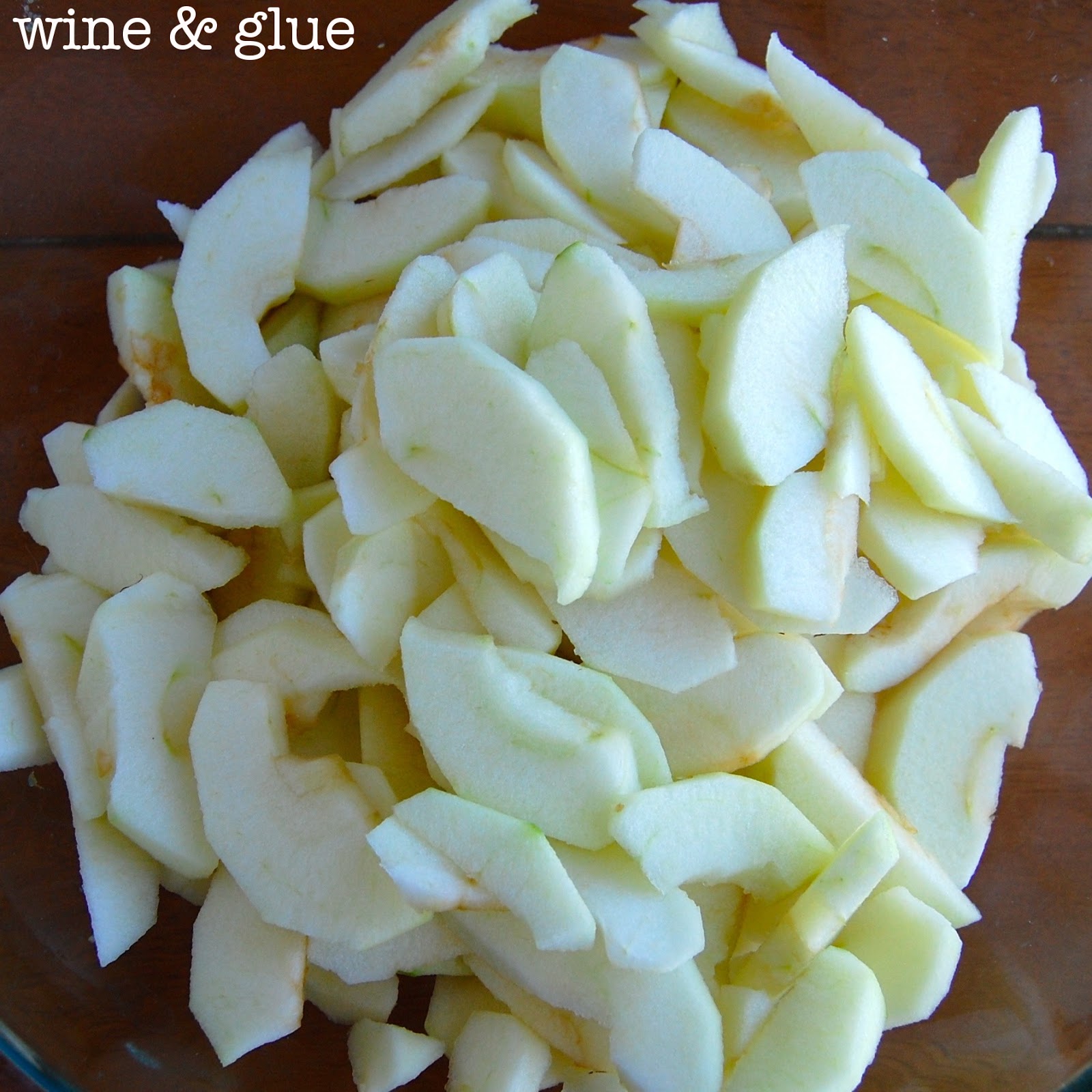 Next, and really, if there was a Nobel prize for baking, I'm pretty sure that I would win it for this, pour some biscoff butterscotch ganache over the apples. Yup, you read that right.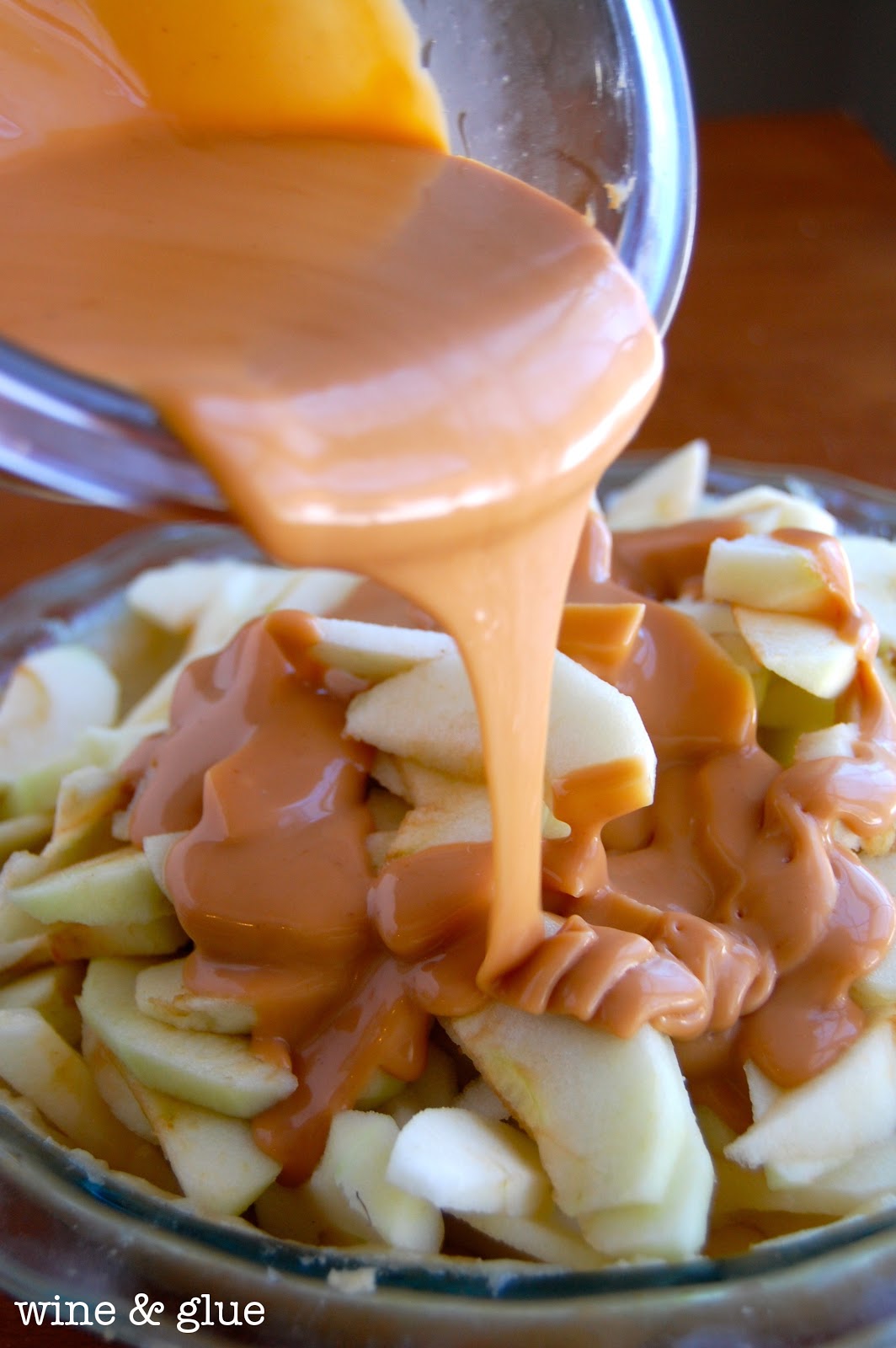 Now. At this point, you could just start eating apples and ganache and wash it down with a course of partially baked sugar cookie crust. And no one would judge you.
But, if you want pie, top it with some streusel and throw it in the oven for thirty minutes.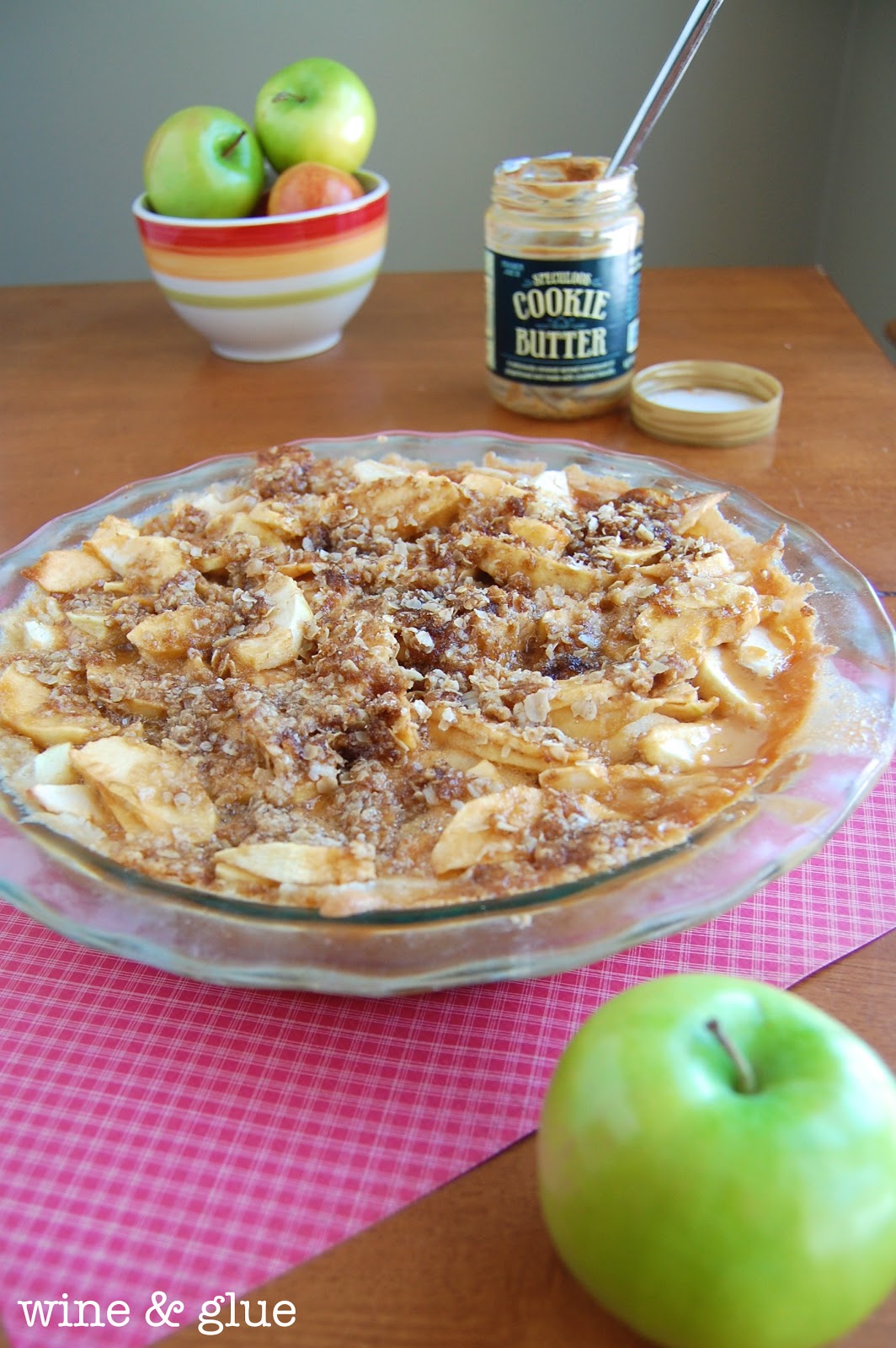 Bask in the glory that is the sugar cookie crust.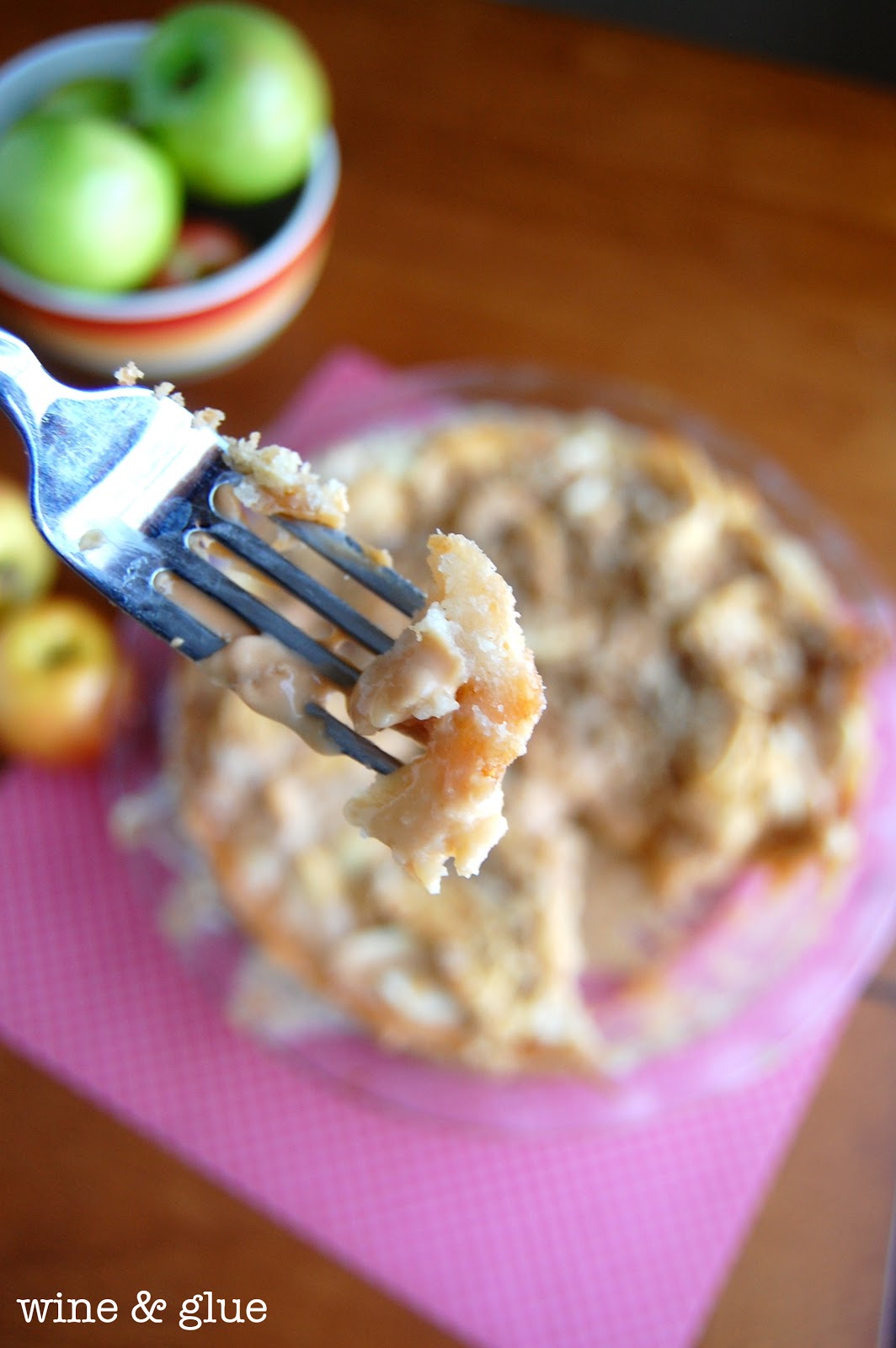 Watch out though. Tiny little hands will try to get in on the sugary goodness.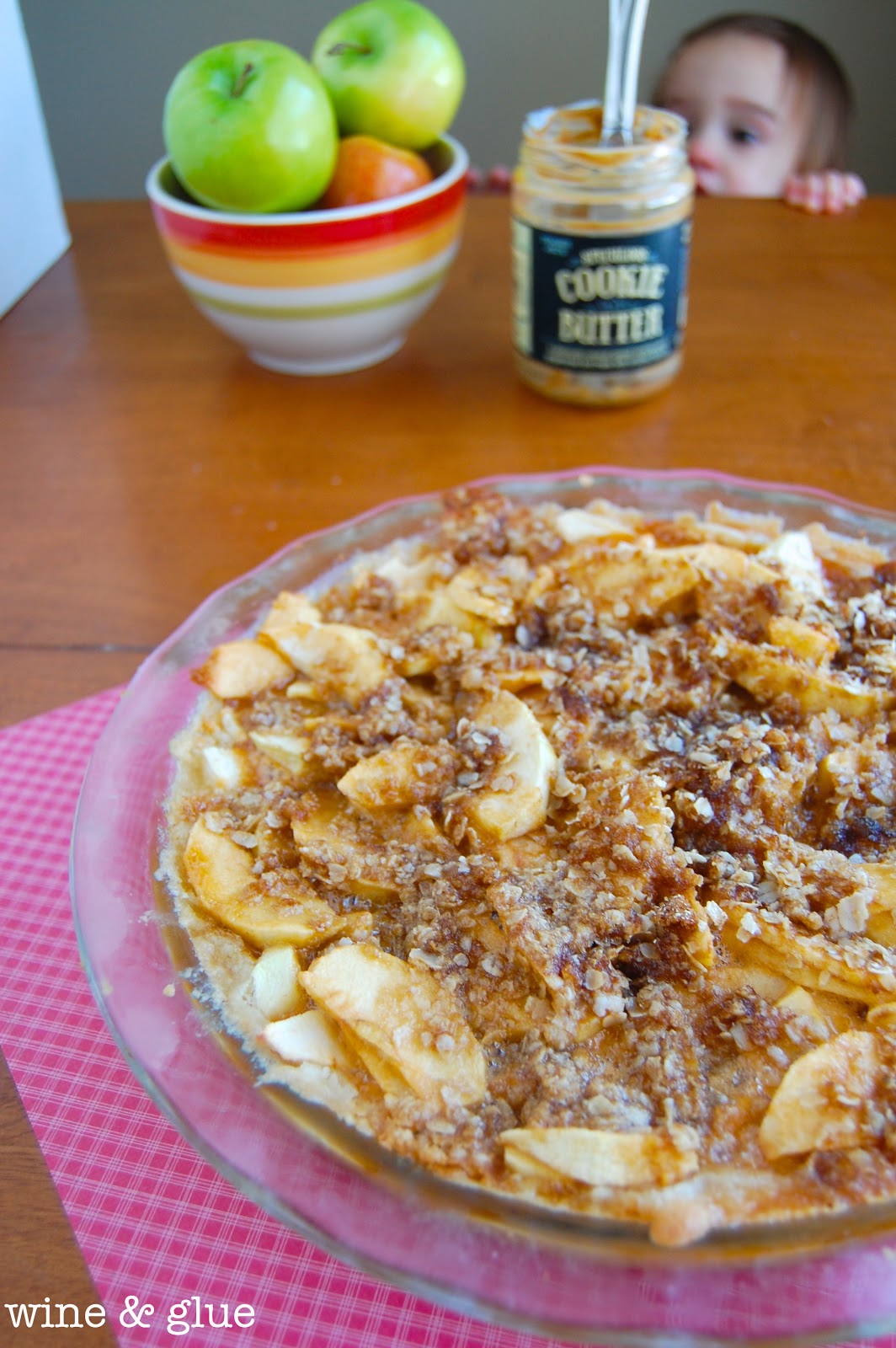 Biscoff Butterscotch Apple Pie with Sugar Cookie Crust
Biscoff Butterscotch Ganache (recipe below)
16.5 oz of Pillsbury sugar cookie dough
8 granny smith apples peeled and sliced
1 stick butter, softened
1 cup of quick oats
1 cup brown sugar
Preheat the oven to 350 degrees. Smoosh the cookie dough into the pie plate and bake for 10 minutes. When you pull it out, it will be ooey gooey. Don't just take a spoon to it. But! Use the back of a spoon to pull up some of the dough on the edges of the pan.
Pour in the apples, and then pour the ganache on top.
Combine the butter, oats, and brown sugar with a fork. Top the pie with it.
Bake for 30 minutes. If you would like to serve your pie steaming hot, go ahead and cut in, but it will be liquidy deliciousness. If you would like a more solid pie, refrigerate overnight.
Biscoff Butterscotch Ganache
1/3 cup Biscoff Spread or Cookie Butter (either is fine)
2/3 cup butterscotch morsels
1 cup heavy whipping cream
Bring the heavy cream to a boil over medium low heat, stirring constantly.
In a separate bowl, have the Biscoff and butterscotch chips.
Pour the boiling heavy cream over the Biscoff and butterscotch. Mix gently with a spoon. Once it is smooth, mix it with a whisk, until the chips are completely dissolved and there are no more little lumps.
Refrigerate until it thickens, between two and four hours.