Eggnog Muddy Buddies | Delicious puppy chow flavored like your favorite holiday drink!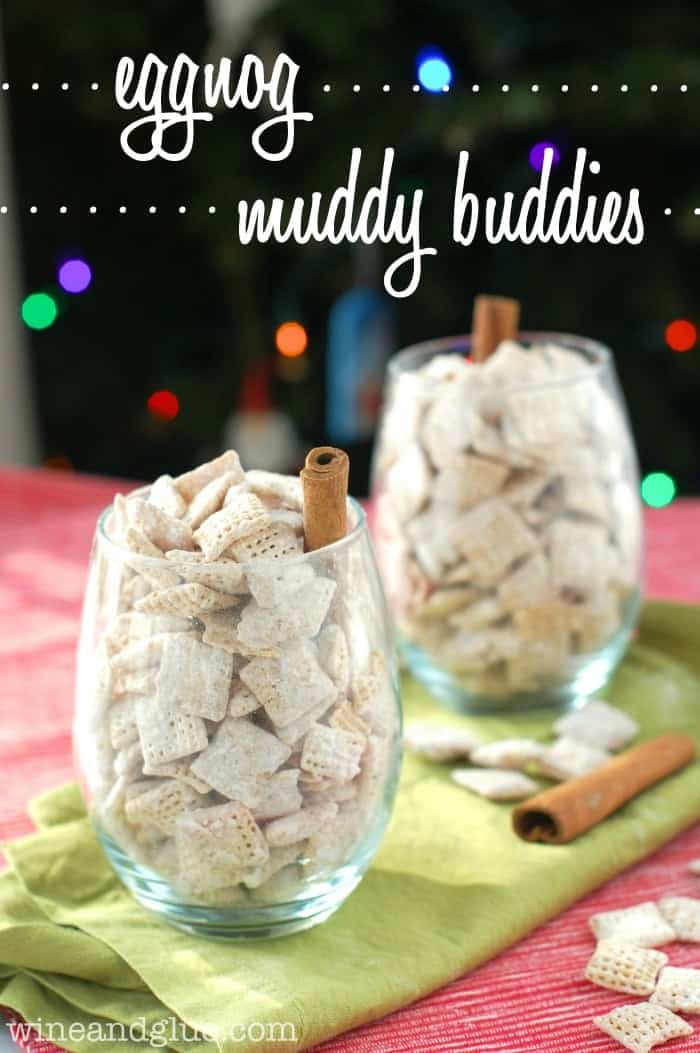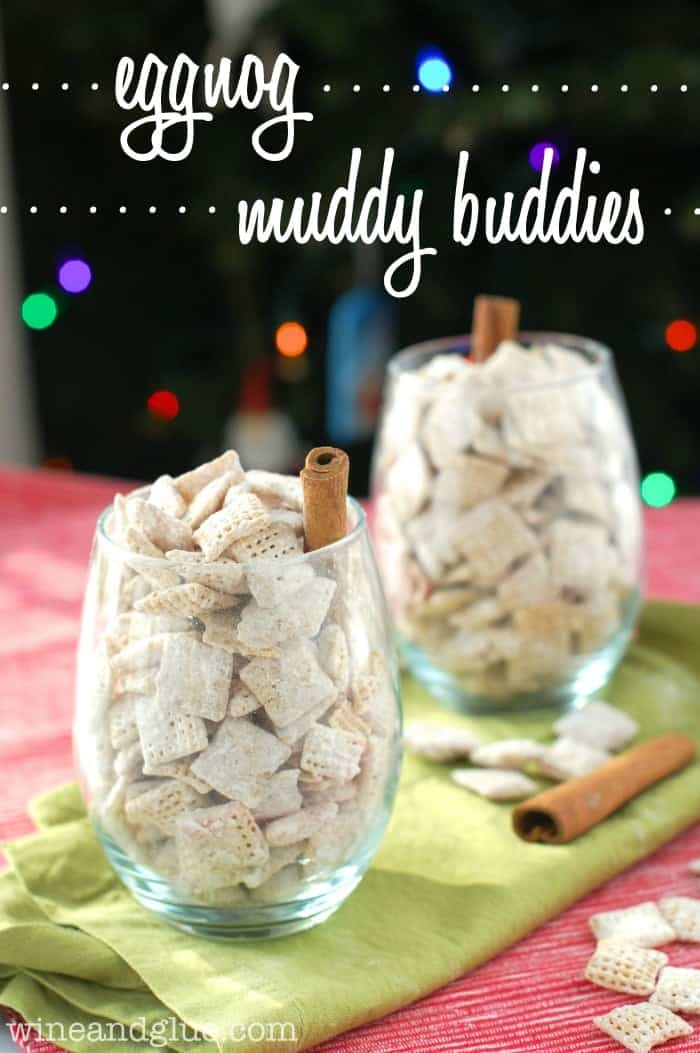 You know what I haven't done in awhile? You know you're a food blogger when.
So . . .
You know you're a food blogger when . . .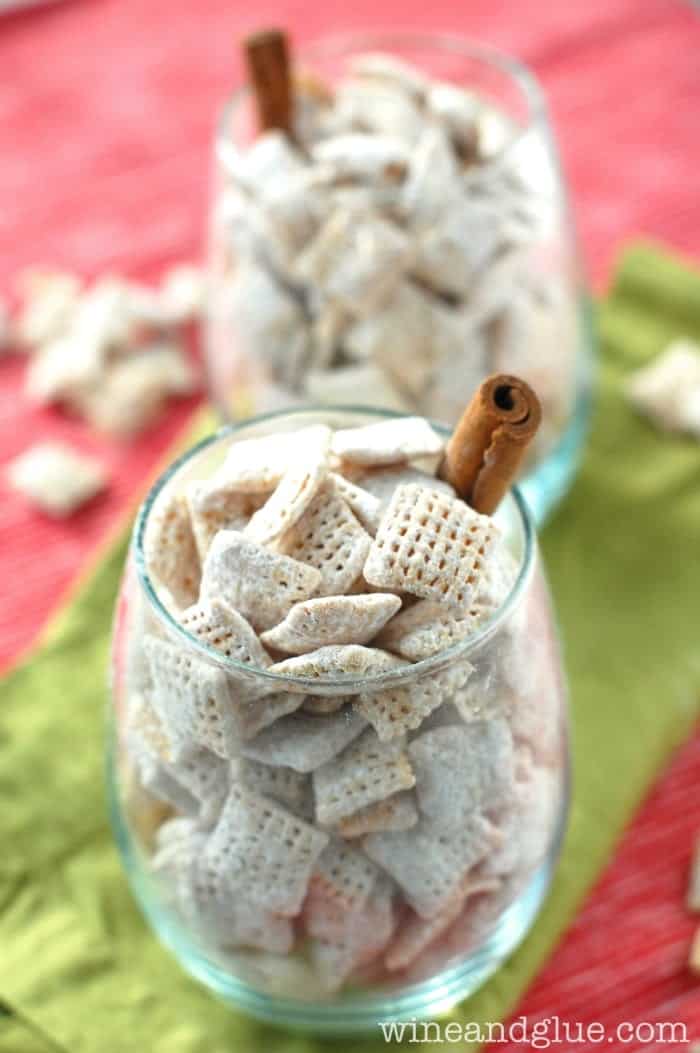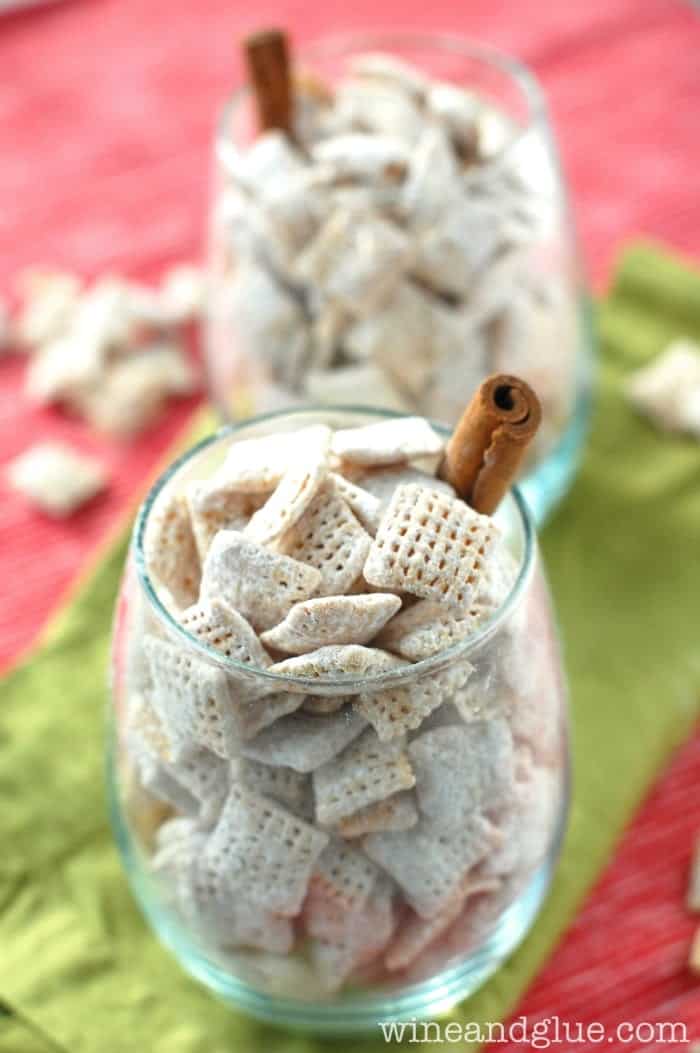 Your two year old can't tell blue from red but knows the word "sprinkles."
It pains you that the brand spanking new idea for your son's Christmas party treat isn't going to be made in time to be posted this year. (Watch out next year though! It's clever.)
You run your dishwasher at least twice a day.
You spend more time talking to your OB about food than about the baby, more time looking at pictures of food than at the ultrasound.
A giftcard to Goodwill is on your Christmas list so you can do more prop shopping.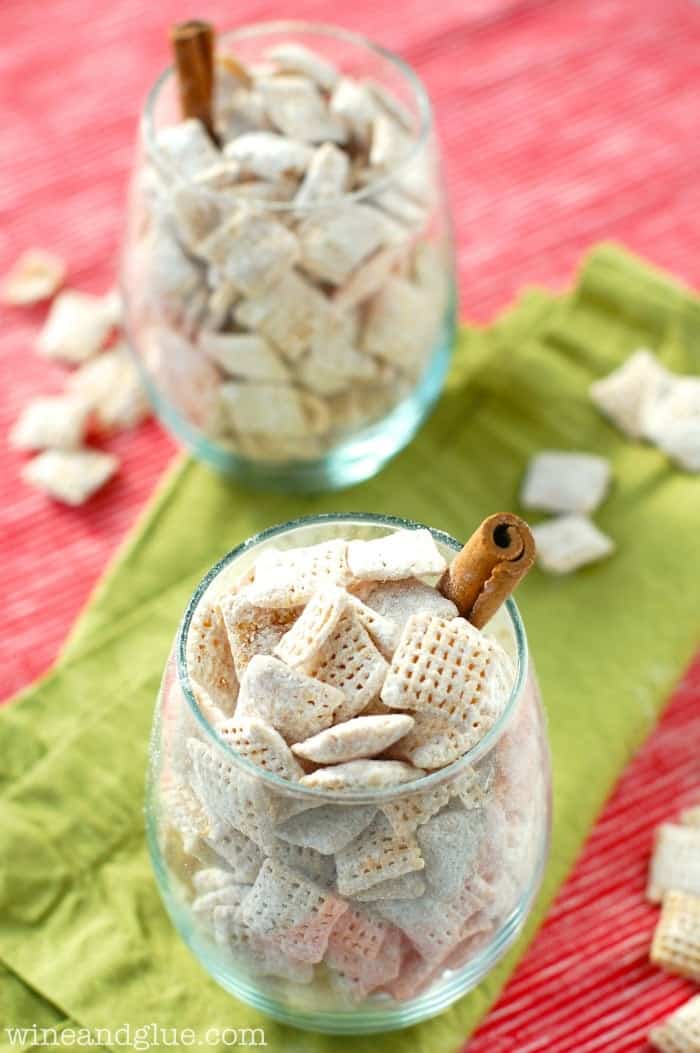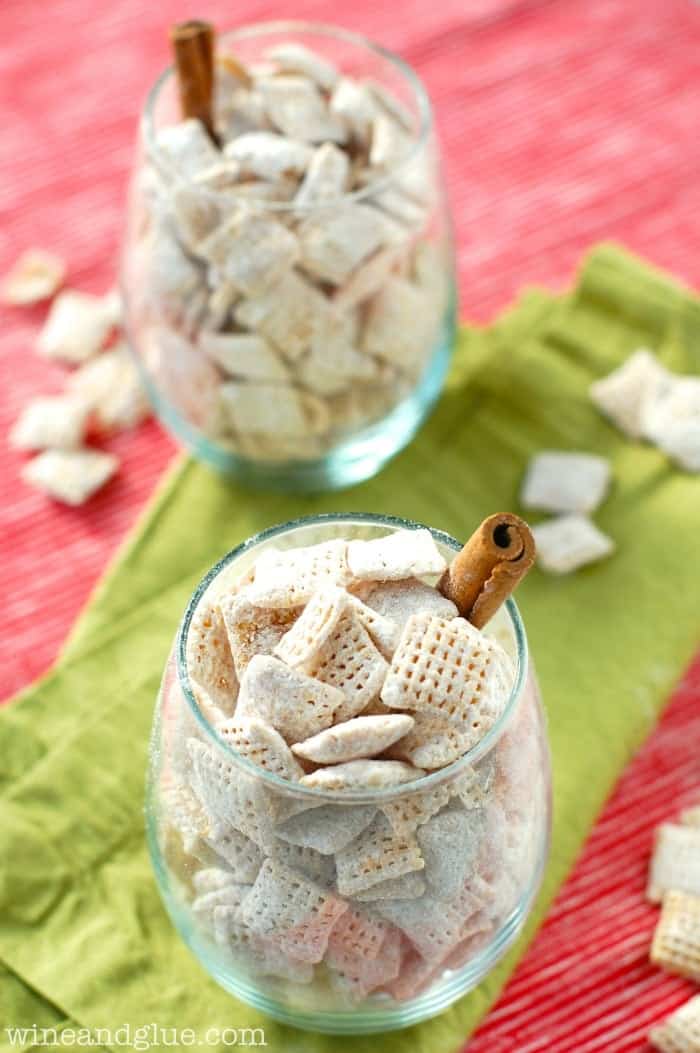 You spend inordinate amounts of time explaining to your husband why you need more props.
You annoy everyone at the grocery store by checking out twice. Once with the family groceries and once with the blog groceries.
Your family understands that they reeeeeeally have to ask your permission before eating anything in the house . . . Is it going to be used in a blog recipe?? Wait. Was this photographed yet??
You insist on making Eggnog Muddy Buddies, even when there are insurmountable odds against you.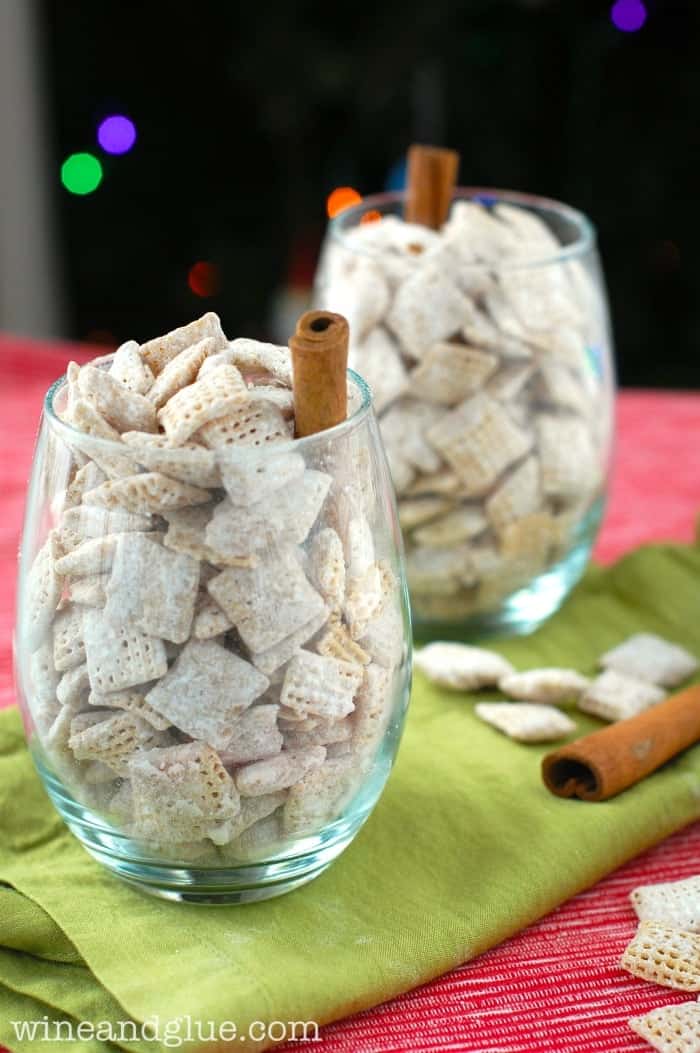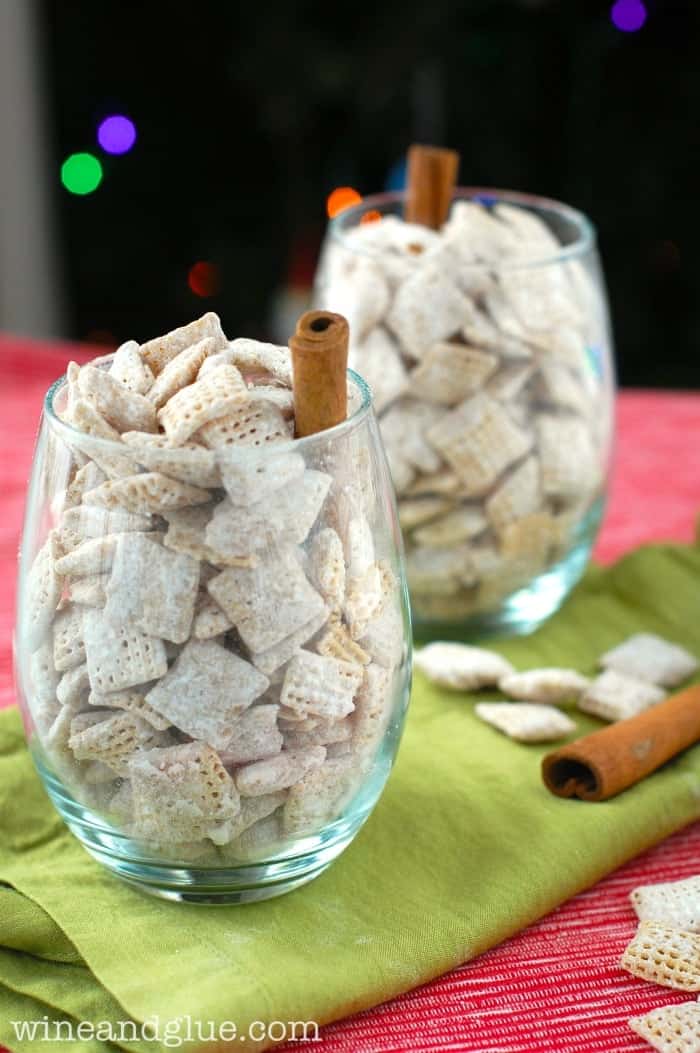 So. Here is the thing about baking with white chocolate. It kind of sucks. If it gets a little bit of water in it, it losses all of it's rich smooth and creamy texture. But you can still taste how delicious the recipe you almost perfected would be! Doh!
With that I will tell you a few things about this recipe:
Make it as directed with the ingredients listed. I tried with rum extract, and it did not work well.
The exception to #1 is the eggnog. All of the other ingredients give the eggnog flavor, the eggnog was just added to smooth out my funked chocolate. You could also go with creamer.
You really need to spread this out on wax paper as soon as you are done adding the powdered sugar. If it doesn't dry properly, it will get all stale and chewy.
Other Great Eggnog Recipes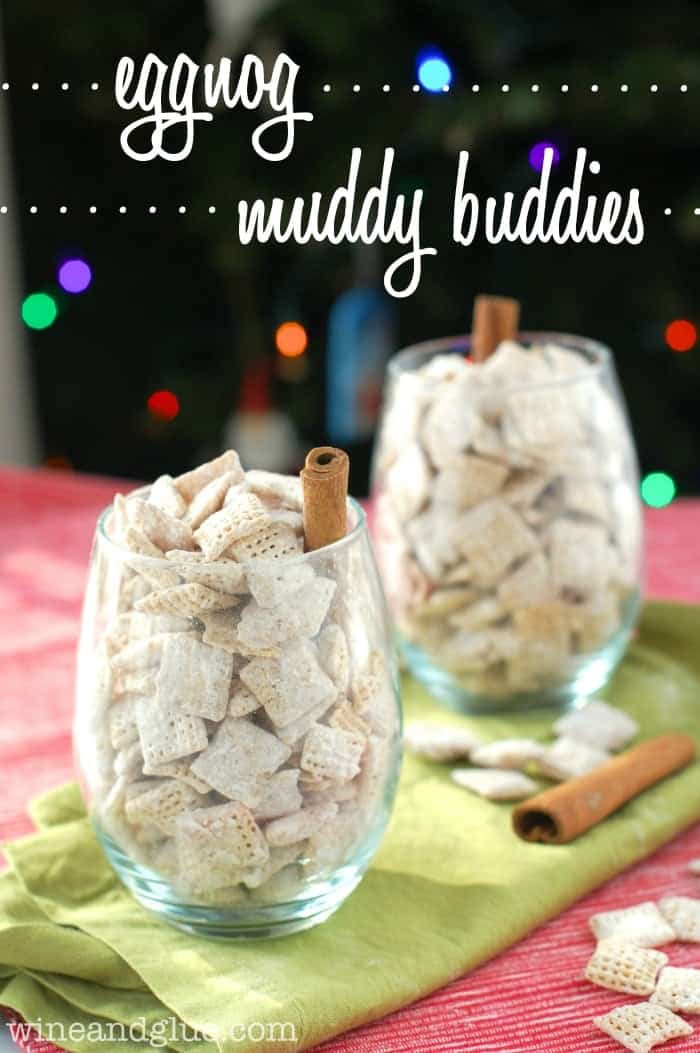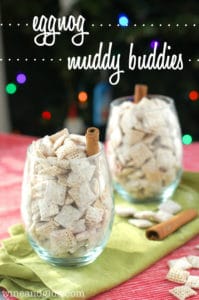 Eggnog Muddy Buddies
Ingredients
8

oz

white chocolate bark

cut into small pieces (I used Candiquick)

1

tsp

cinnamon

1/2

tsp

nutmeg

1/2

TBSP

rum

not rum extract

1

TBSP

eggnog

you use so little that creamer would be a fine substitute

8

cups

Chex

I used Corn Chex

1 1/2

cups

powdered sugar
Instructions
In a double boiler, melt the candy bark. If you don't have a double boiler (and I don't), place a bowl over a pan with a small amount of water. Make sure that no steam escapes around the edges of the pan.

After the chocolate has finished melting, add the cinnamon and the nutmeg.

Now stir in the rum. It's going to get ugly, but hang in there with me.

Quickly stir in your eggnog, going just a little at a time until the mixture smoothes. You may not need to use all of it.

Let it cook a little bit longer. This will make it smooth and make sure that any extra moisture cooks off.

Pour over the cereal and stir, making sure that it coats the cereal as evenly as possible.

Add the powdered sugar until the cereal is completely coated.

Pour the puppy chow out over wax paper so that it is in a single layer. Let it cool completely, about an hour or two, before storing.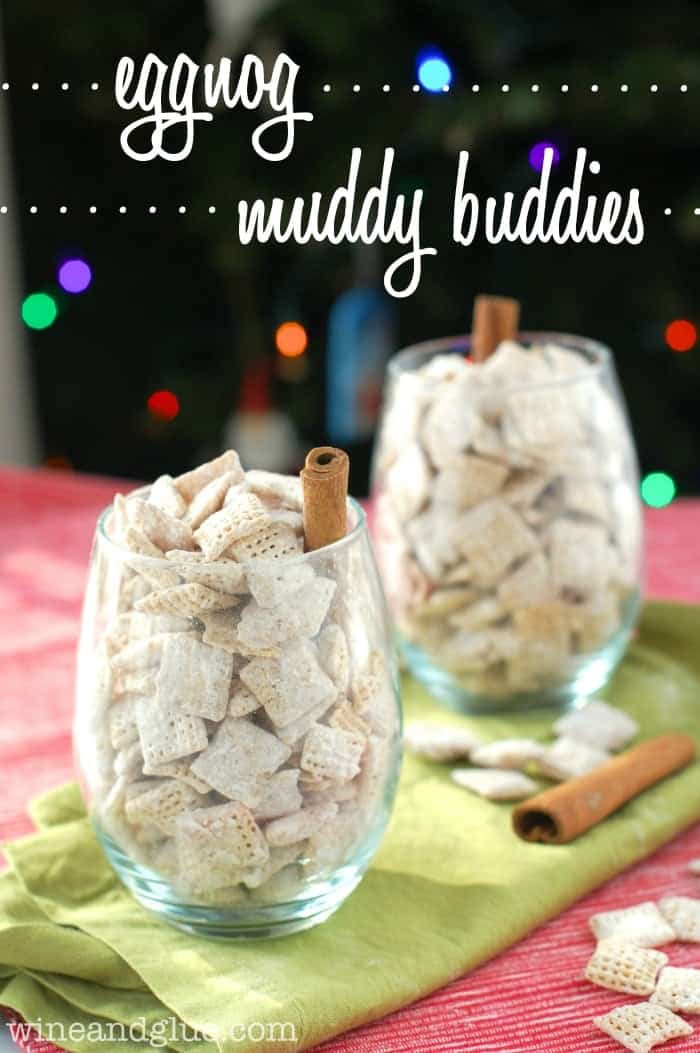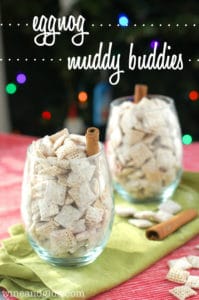 did you make this
Eggnog Muddy Buddies