These S'mores Muddy Buddies are so easy to throw together but are such a fun treat! Thank you Evenflo for sponsoring this great snack perfect road trips!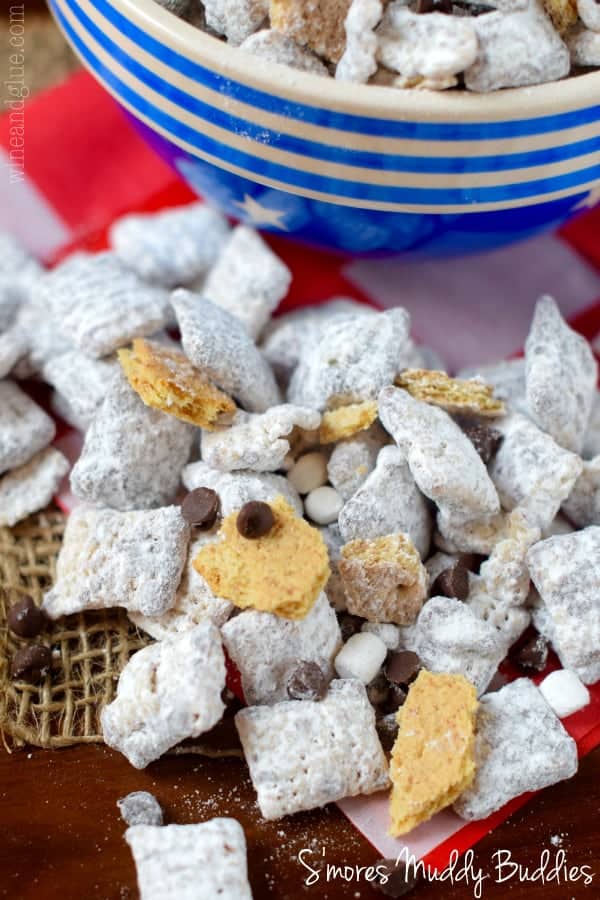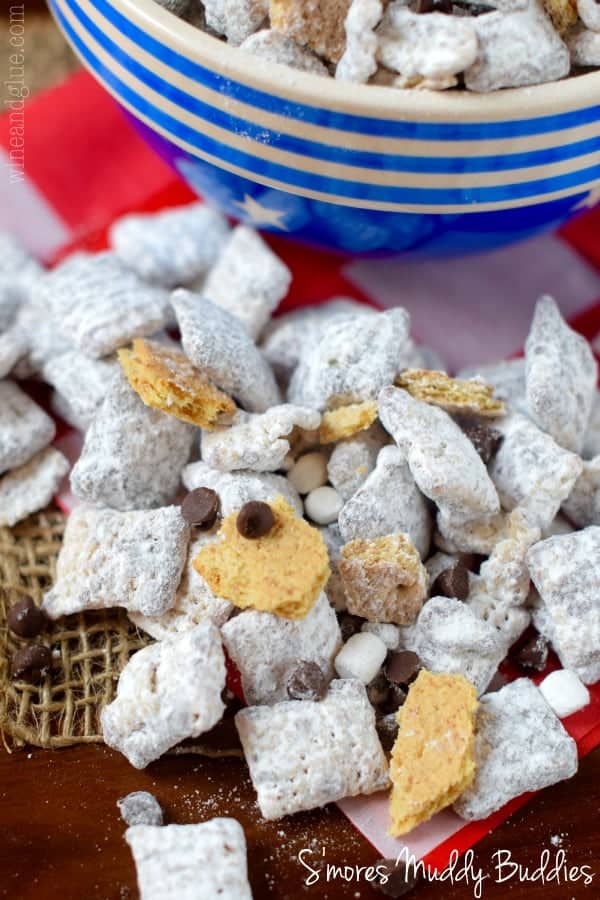 So my kiddos have grandparents who live more than 50 miles away. The upside is that when we go to see them, we make an overnight of it, and they get TONS of fun time with cousins. The downside is that they live over 50 miles away.
We have had more than our fair share of hauling our kiddos around, so we know what works for them in the car and what really doesn't. Here's what works: Totally spoiling them.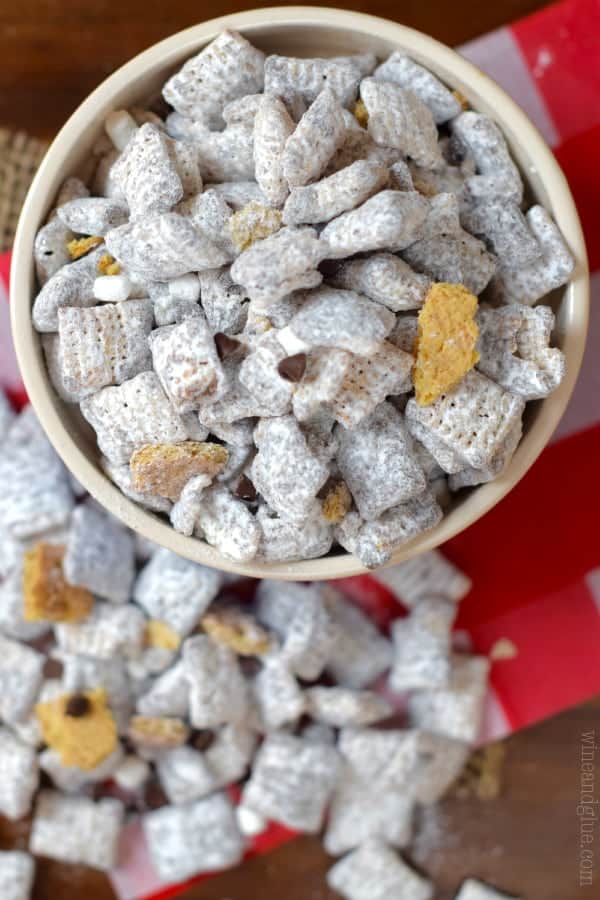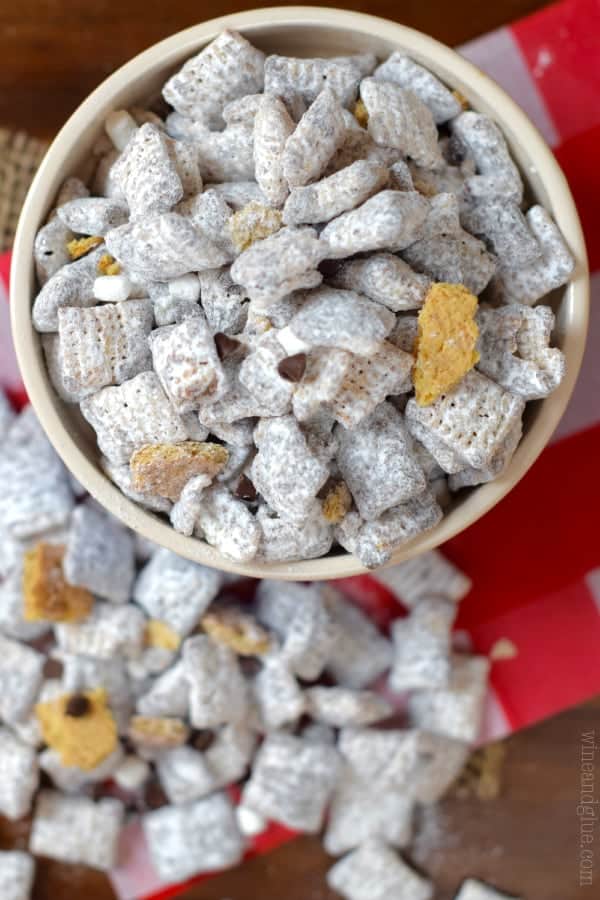 Movies on the iPad, video games, Happy Meals. Sigh. I wish I was exaggerating, but I'm totally not. It just makes life so much easier for everyone. And since those are things that aren't typically part of their lives, it makes them look forward to car rides rather than dreading them.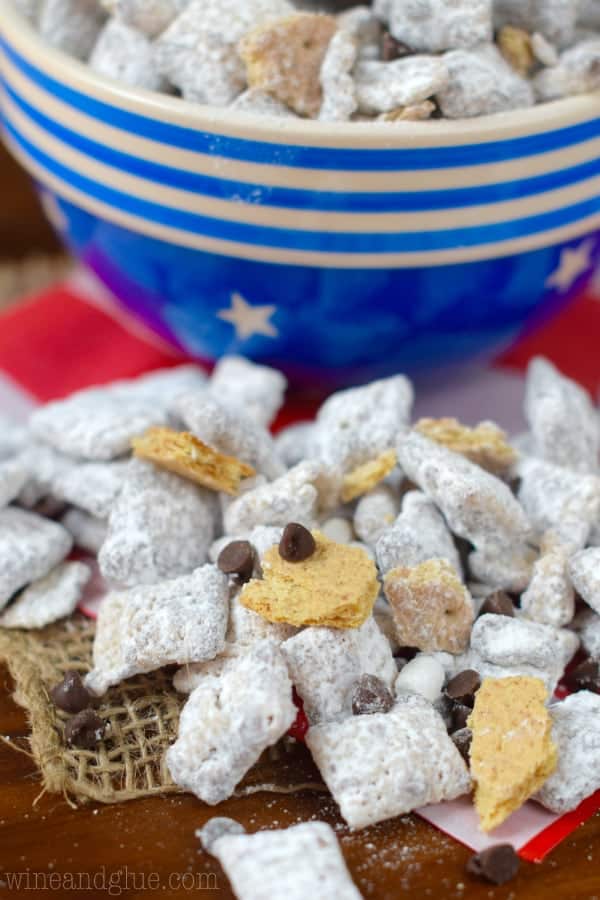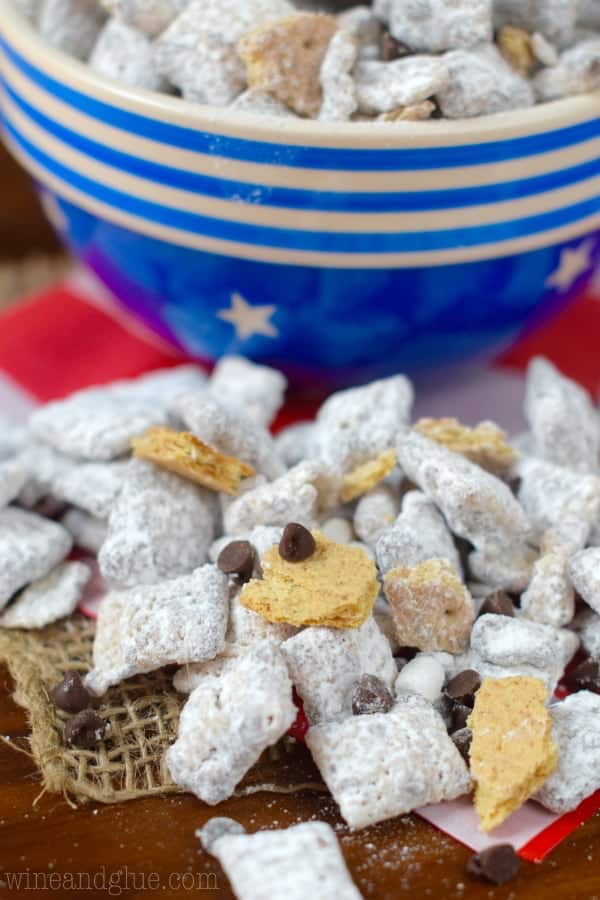 In addition to fun treats on road trips, comfort and safety are key for the kids on road trips. Which is why I'm so happy to tell you about the Evenflo Platinum Evolve 3-in-1 Combination Seat.
EDITED 4/16 TO ADD, PLEASE NOTE: SINCE POSTING THIS, THIS CARSEAT HAS BEEN RECALLED. CLICK HERE FOR DETAILS.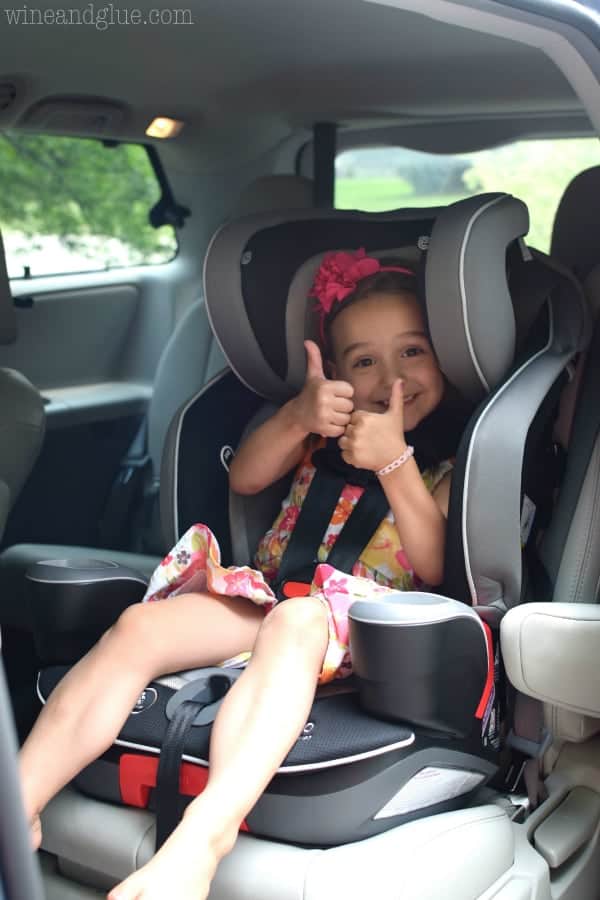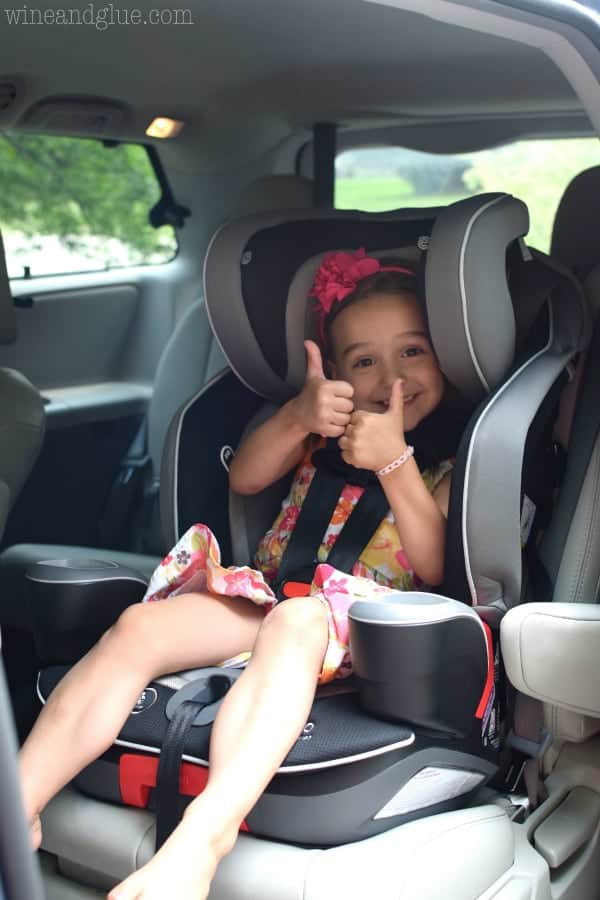 Comfortable for the kids and easy to install. Which makes it as much of a no brainer as Happy Meals on long car rides after all five of us have slept in the same room. The seat can be used as a harness booster, high back booster and a no back booster. And works for kids 22 to 110 pounds!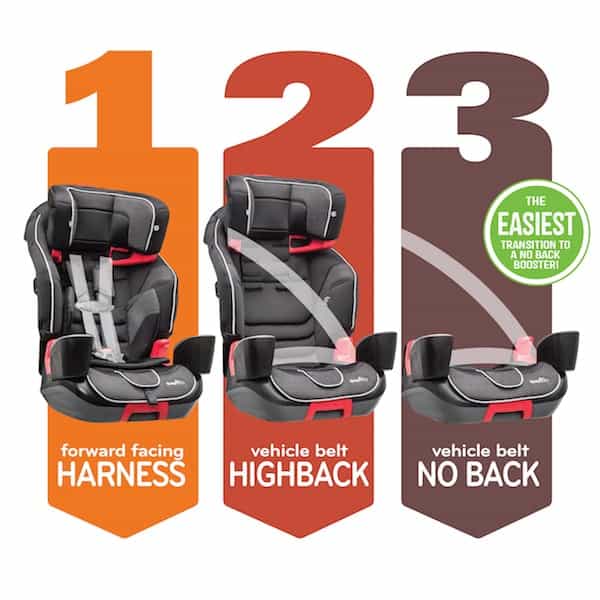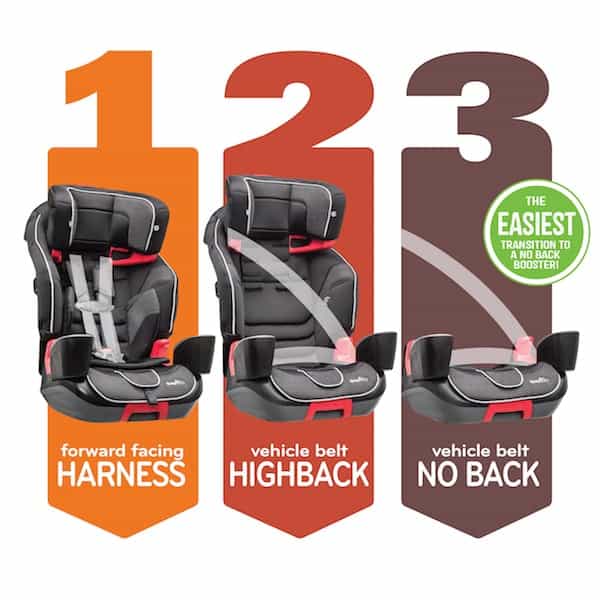 Plus, it is super easy to transition from the three different modes of use!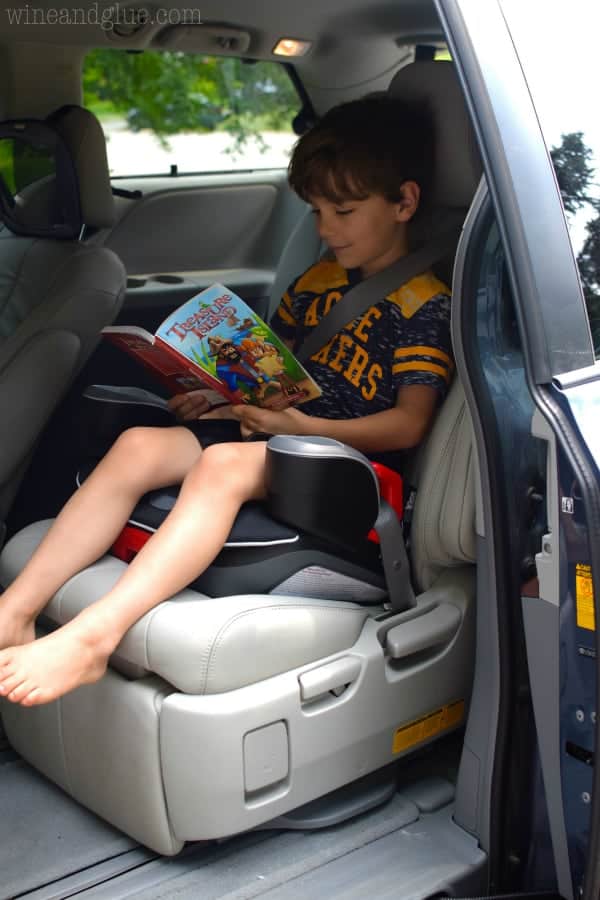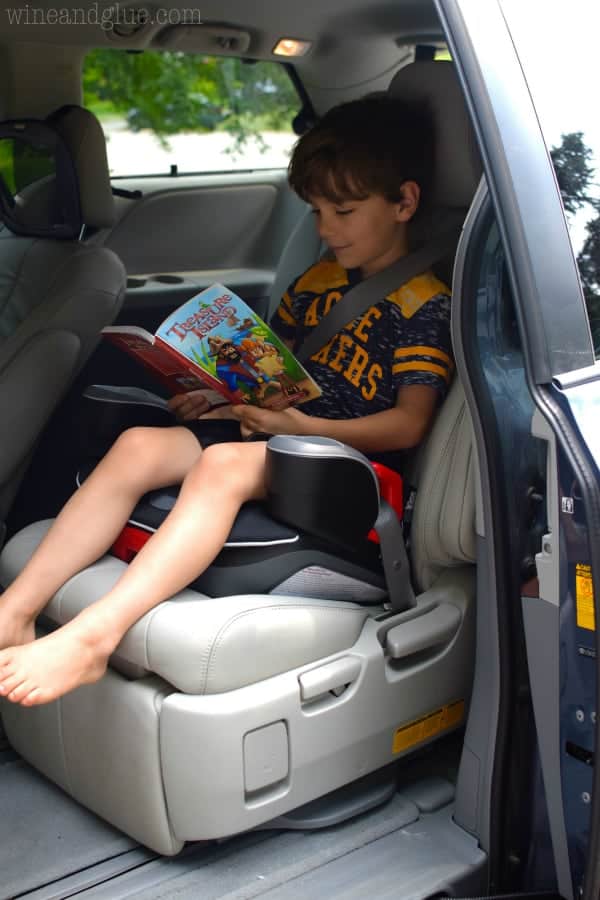 Be sure to check out this video for proper installation and head over to Babies 'R Us where the Evenflo Platinum Evolve 3-in-1 Combination Seat is being sold.
And while your kiddos are safely buckled in to their new seat, they will have two convenient cupholders. One for chocolate milk, one for a cup of S'mores Muddy Buddies, and all will be peaceful on the road. ;)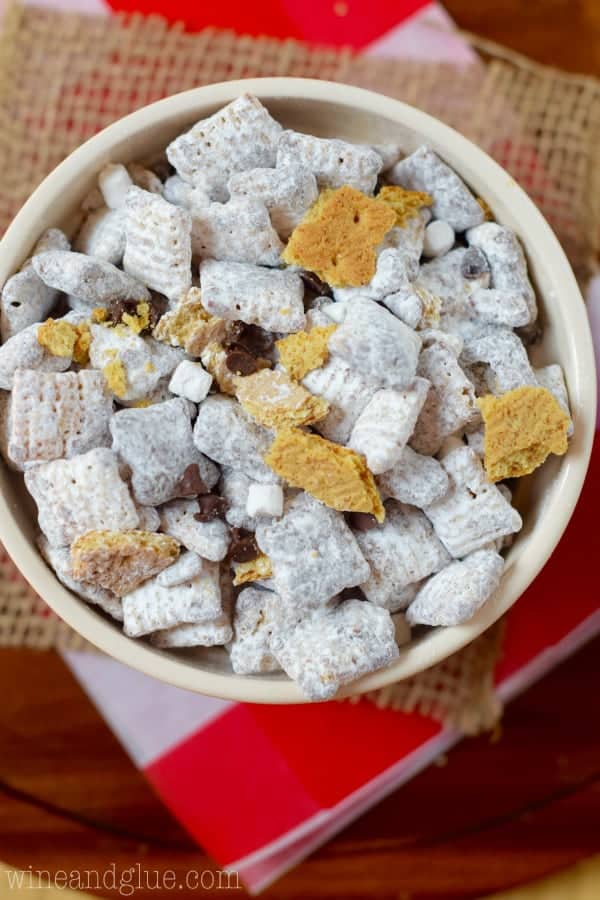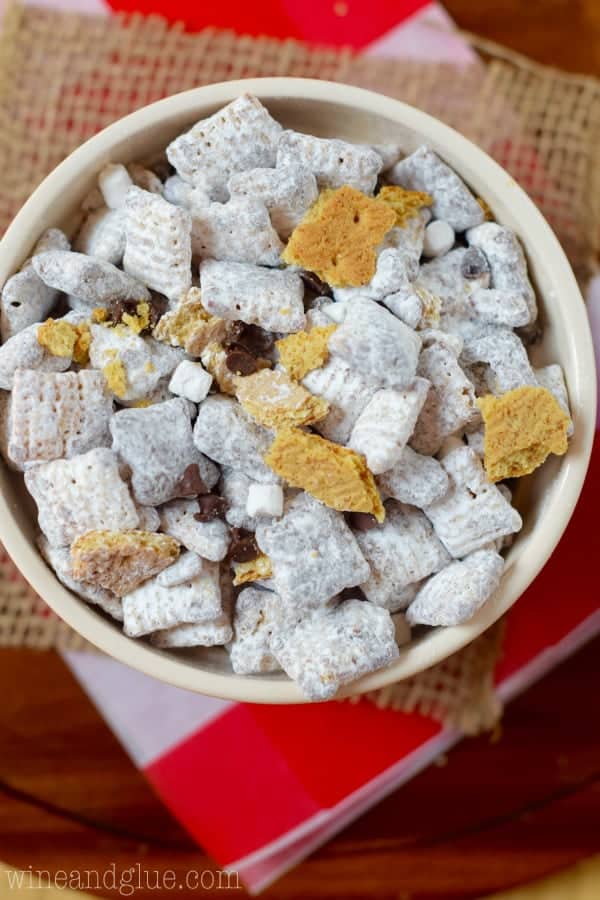 Should we talk about these S'mores Muddy Buddies? Okay, I know you see bits of marshmallow, graham cracker, and chocolate chips in there . . . but that's not it! I took out the peanut butter you normally use to make muddy buddies and put in marshmallow fluff! Seriously, it could not have worked out better! It worked perfectly in place of the peanut butter and made for the most delicious s'moresey flavor!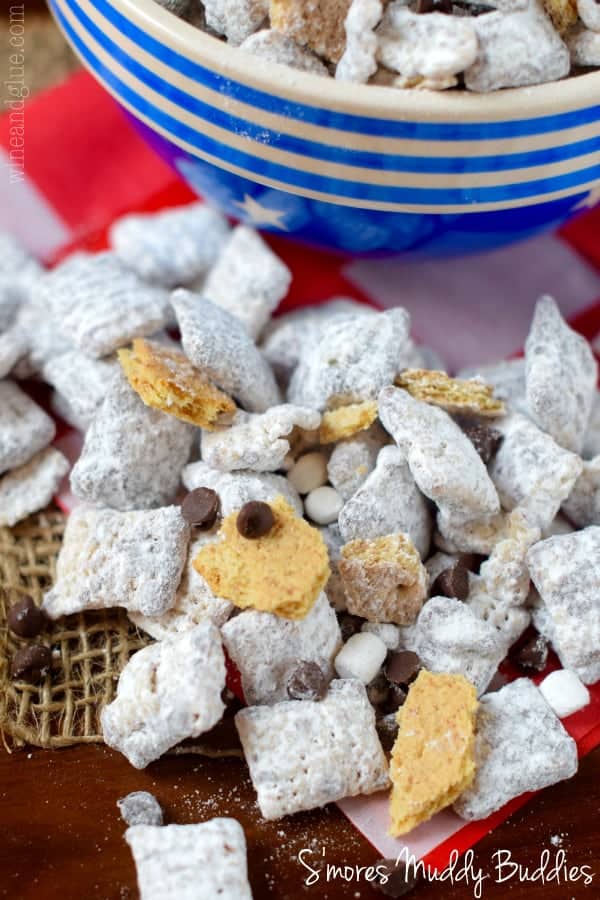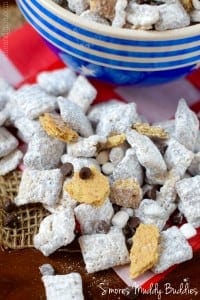 S'mores Muddy Buddies
Ingredients
9

cups

Chex cereal

1

cup

semi sweet chocolate chips

1/2

cup

marshmallow fluff

1/4

cup

unsalted butter

1 1/2

cups

powdered sugar

1/4

cup

graham cracker pieces

about one sheet

1/4

cup

marshmallow bits

1/4

cup

mini chocolate chips
Instructions
Measure out the cereal and put it into a large bowl.

In a medium saucepan over low heat melt together the chocolate, marshmallow fluff, and butter. Stir consistently until well combined. If it is not smooth, remove from the heat and whisk until smooth.

Pour over the cereal and stir until the cereal is well coated.

Pour into a large container and top with the powdered sugar. Cover the container and toss until the pieces are well coated with powdered sugar. Pour out the mixture onto a baking sheet in a single layer and allow to cool completely.

Return the mixture to the container and add the graham cracker pieces, marshmallow, bits, and mini chocolate chips. Toss to combine. Store in an airtight container for up to two days. Best when served immediately.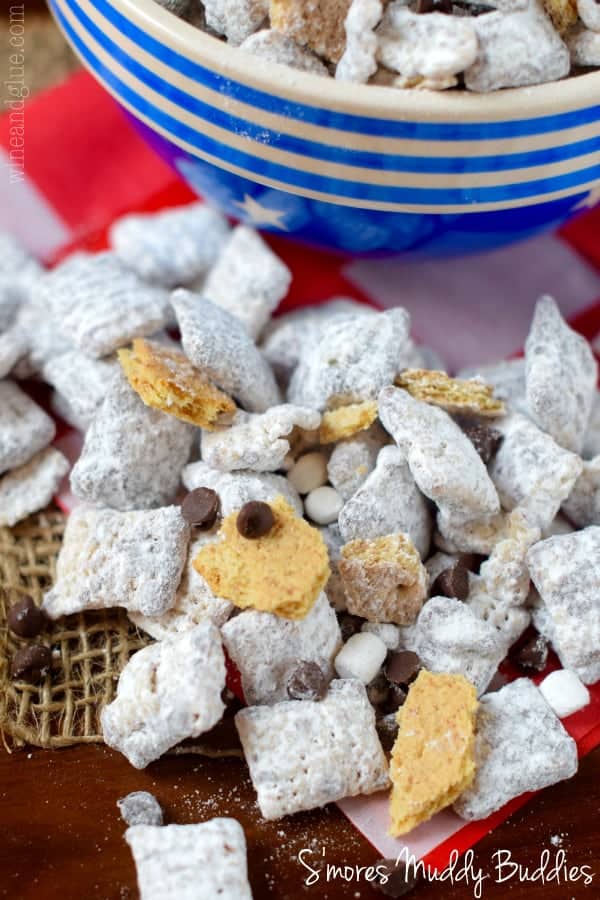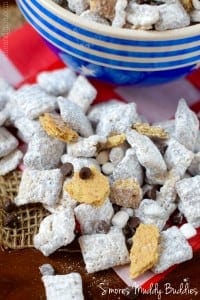 did you make this
S'mores Muddy Buddies
This post contains affiliate links, if you click on them and then make a purchase, I make a small amount of money at no additional cost to you. Thank you in advance for supporting Wine & Glue.
Evenflo® is taking extended use and comfort to the next level with the introduction of the Advanced Transitions 3-in-1 car seat. Visit Evenflo.com for more information.
This is a sponsored conversation written by me on behalf of Evenflo®. The opinions and text are all mine.