These Chocolate Butterscotch Pretzels with Toasted Coconut are a really simple treat to make, but so delicious! They come together in a snap, and would be perfect for gifting!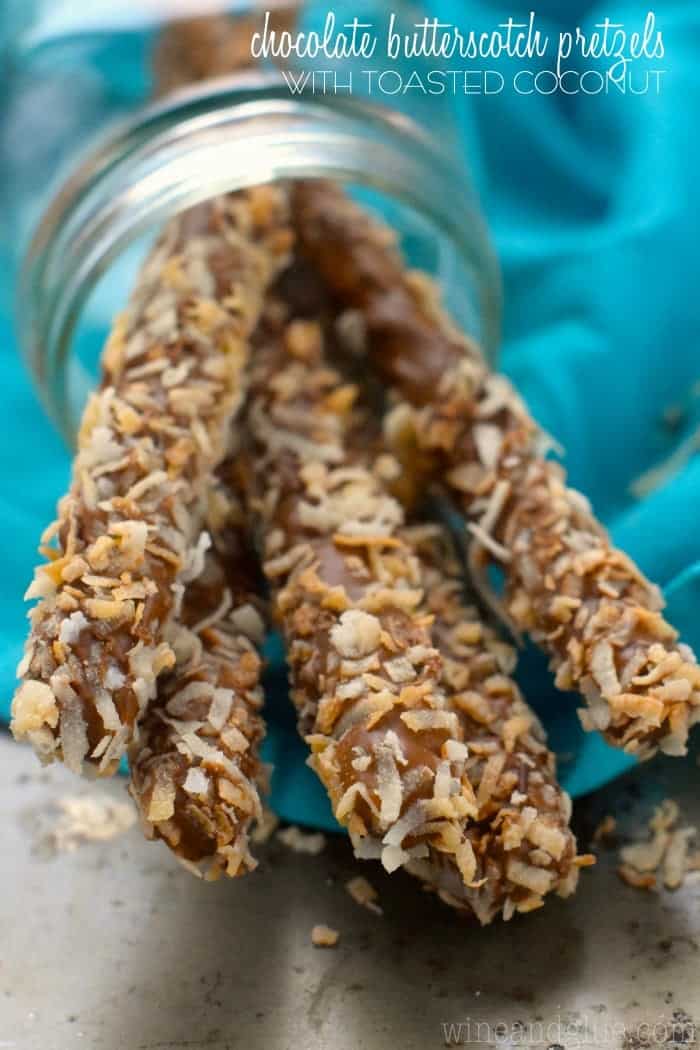 The other day my kids watched The Grinch for the first time ever.
My kids were totally terrified sitting down to watch it (don't put too much thought into parents who make their kids watch tv even when they are terrified) because they have heard the song that goes along with it. You know, "Your heart's a dead tomato . . . . seasick crocodile . . . " etc.
I'm not sure what they think we would show them . . . a movie about children getting eaten by zombies maybe?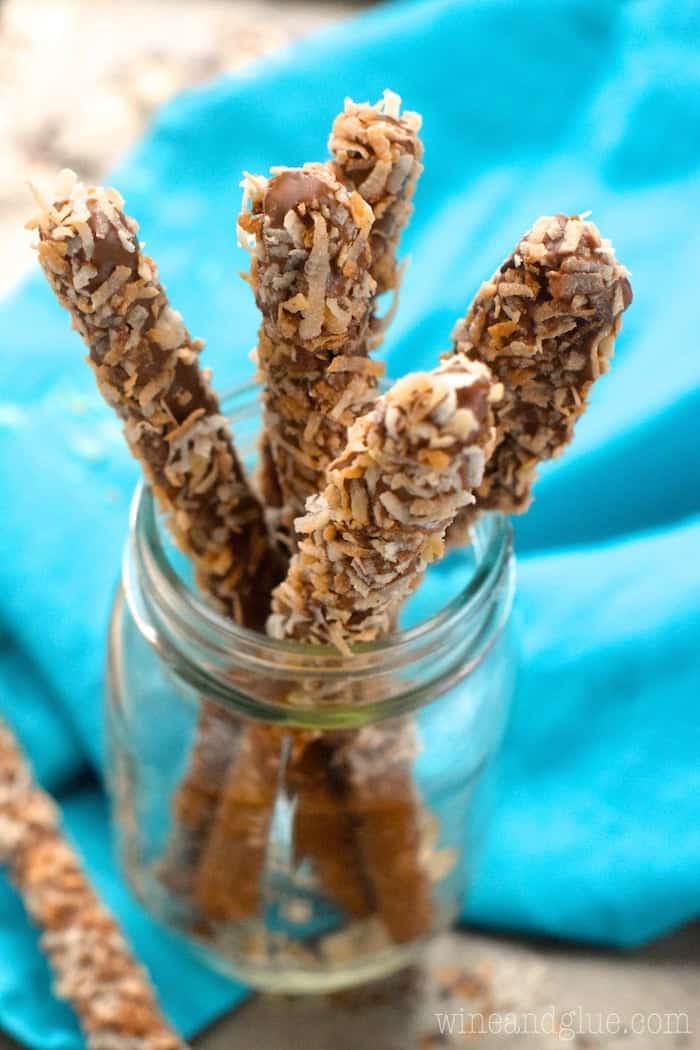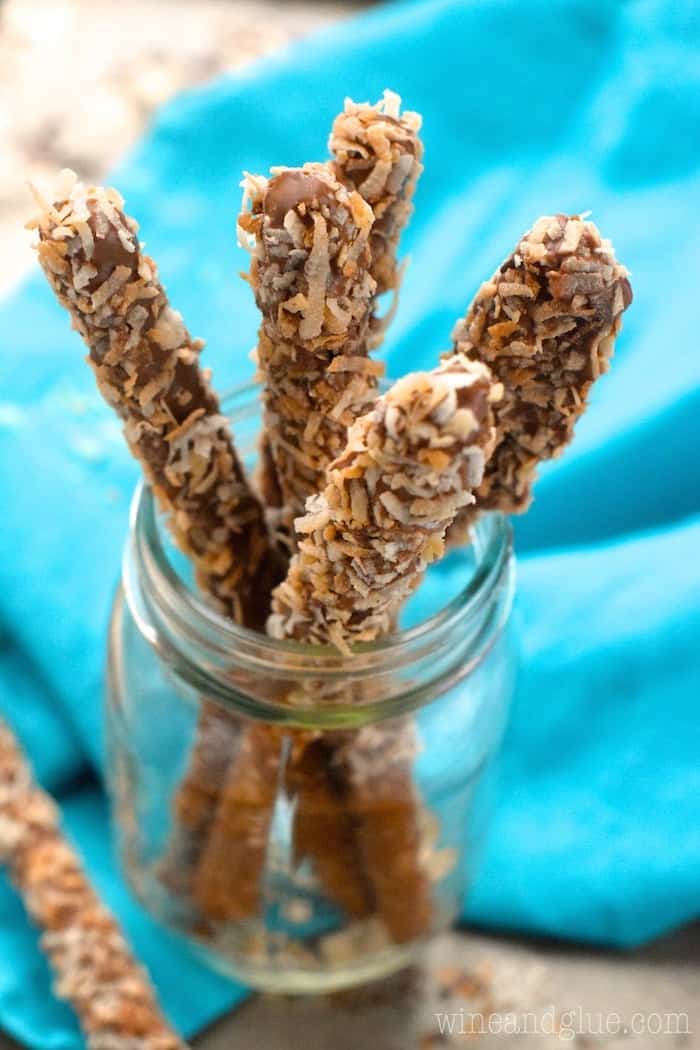 Anyway, all it took was the scene of the dog getting pulled by the sled instead of pulling the sled and they were totally endeared to the movie. Good ole slapstick comedy, you save the day again.
I had sort of forgotten the movie and how the Grinch's heart grows. I thought little Cindy Lou Who did something, but it's when The Grinch sees all the people come out and singing about Christmas, being so filled with love even though all their stuff is gone that the Grinch's heart grows. It actually gave me goosebumps. It actually gives me goosebumps now.
It's so much sweeter than I remember.
So we took it as a learning experience for our kids. To one, trust us, we won't make you watch movies about children getting eaten. And two, to talk about that Christmas isn't about getting stuff. It's about love and being together. Our family isn't Christian, so though we totally talk about the birth of Jesus and how important he was for the world, we focus on the fact that his message was one of love, and so we use Christmas to celebrate love.
Our kids seemed to understand . . . and then they asked if they could have the root beer floats we promised if they watched the movie. (Don't put too much thought into parents who have to bribe their children to watch tv).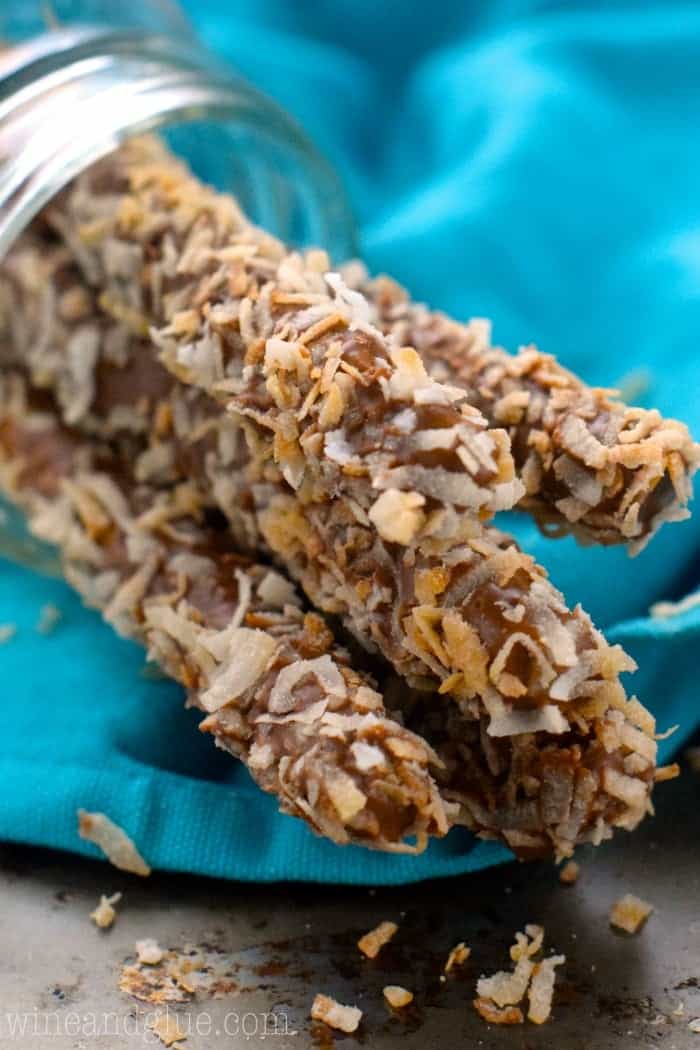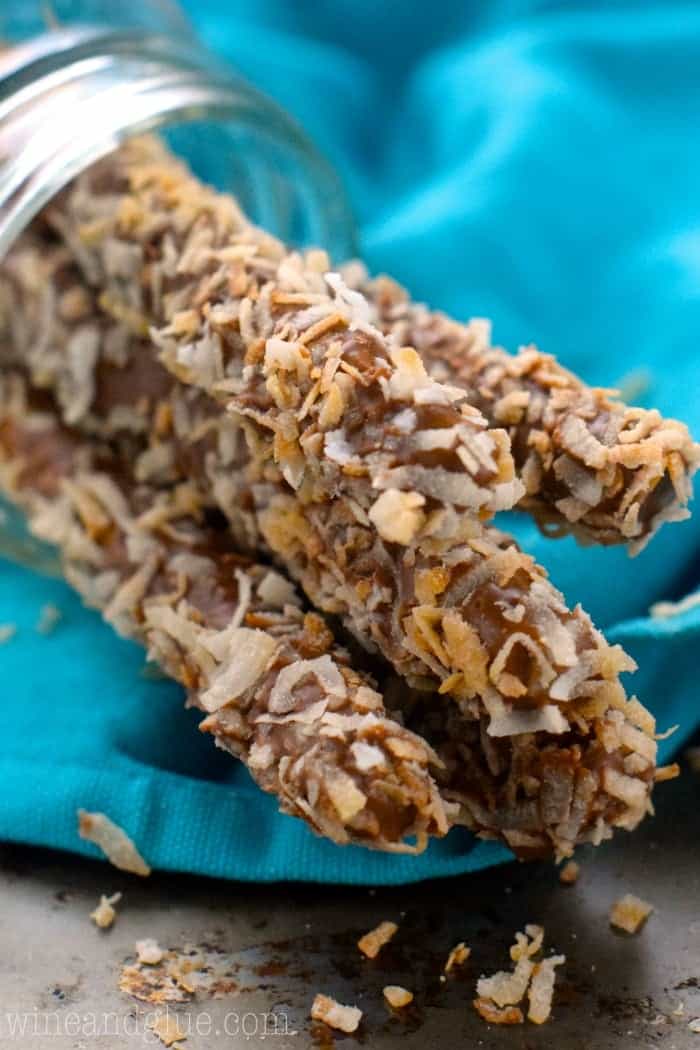 I'm not going to spend any time telling you to make sure you are focusing on the right things this time of year instead of running around like a chicken with its head cut off . . . because I spent like two hours doing just that last night. Instead, when you can, just try to find some joy.
For example, one of my favorite Christmas traditions is making treats with three good friends. And that's when these Chocolate Butterscotch Pretzels were born! They are super simple to make (my kind of treat), but so delicious. And look how pretty too!! I could probably put toasted coconut on everything. If you aren't addicted yet, these will do it.
And, if you are still running around like the chicken, just at least take five minutes in a quiet corner and snack on these. It will help with the holiday stress, I swear. :)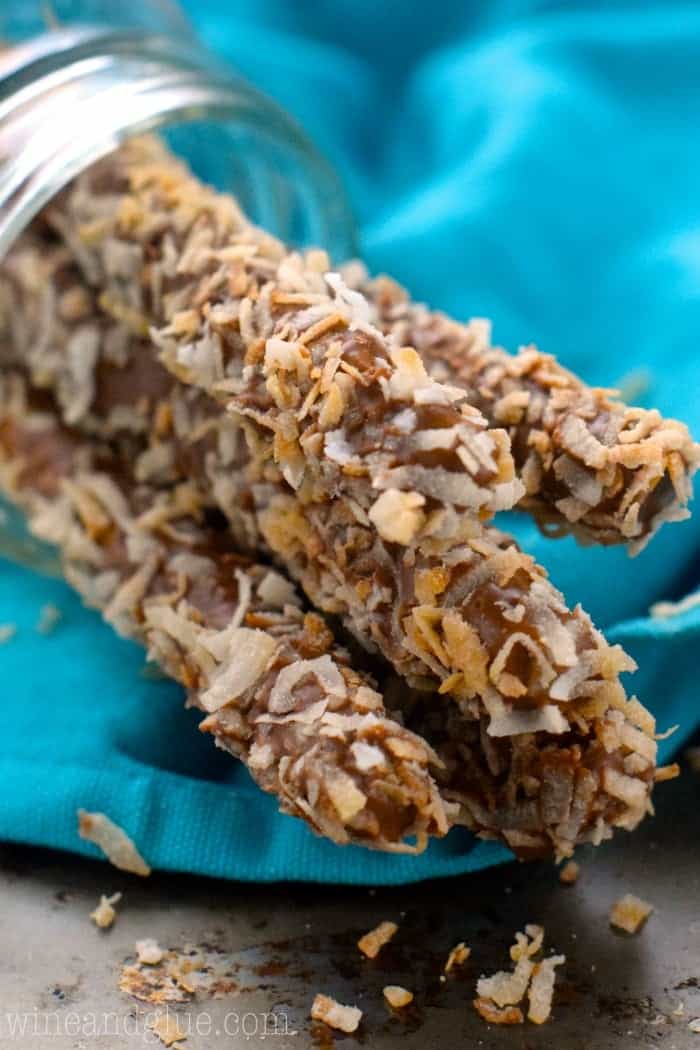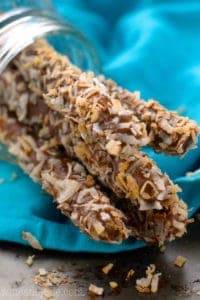 Chocolate Butterscotch Pretzels With Toasted Coconut
These Chocolate Butterscotch Pretzels with Toasted Coconut are the perfect easy treat to make!
Ingredients
1

cup

milk chocolate chips

divided

1

cup

butterscotch chips

divided

2

cups

sweetened coconut

toasted

pretzel rods
Instructions
In a glass measuring cup, combine 1/2 a cup of milk chocolate chips and 1/2 a cup of butterscotch chips. Microwave in 30 second intervals, stirring in between until they are completely melted. Transfer to a tall glass. (When you run out, melt the second half cups)

Working one pretzel rod at a time, dip it in the chocolate mixture, tapping off the excess, and then rolling it in coconut, before transferring it to wax paper to dry.

Store in an air tight container.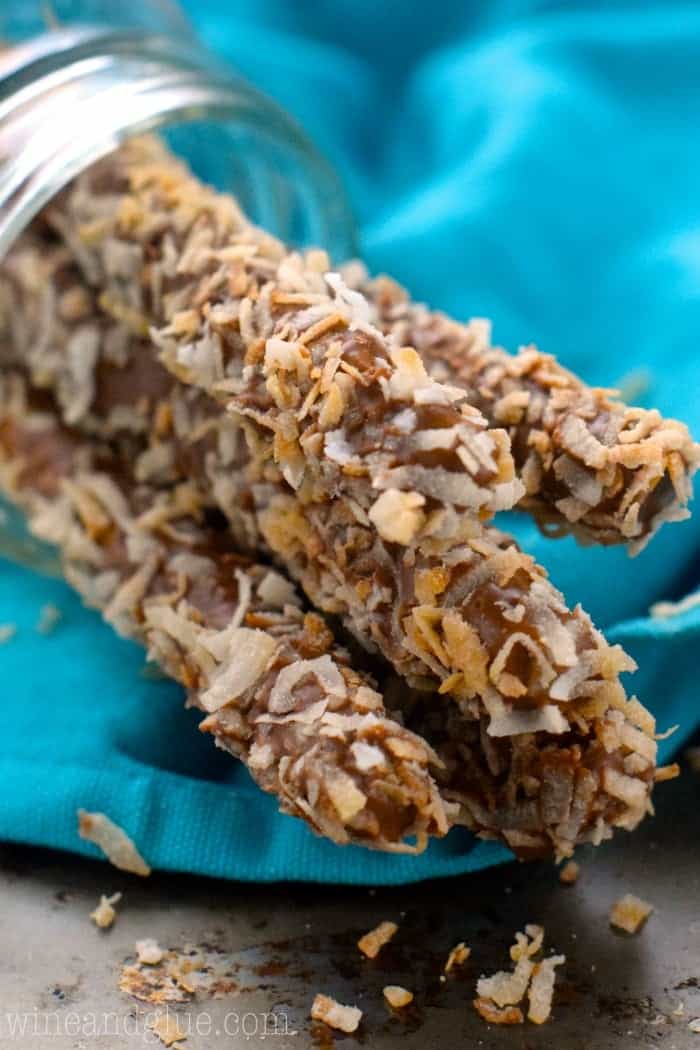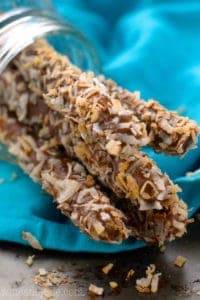 did you make this
Chocolate Butterscotch Pretzels With Toasted Coconut
This post contains affiliate links, thank you in advance for supporting Wine & Glue
SaveSave