Cinnamon Roll Cheesecake Cookies that taste like they came from a bakery, but they have only a few ingredients and come together super easily!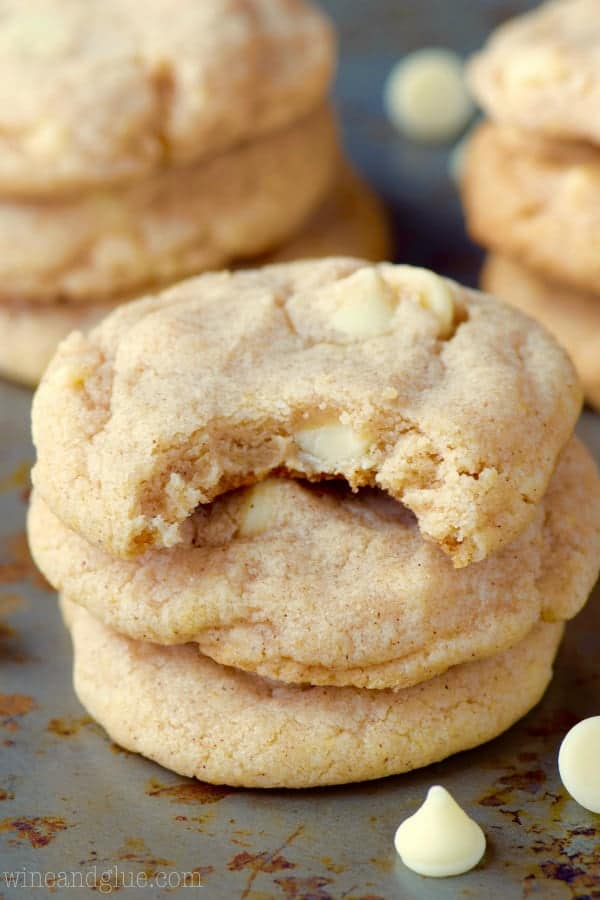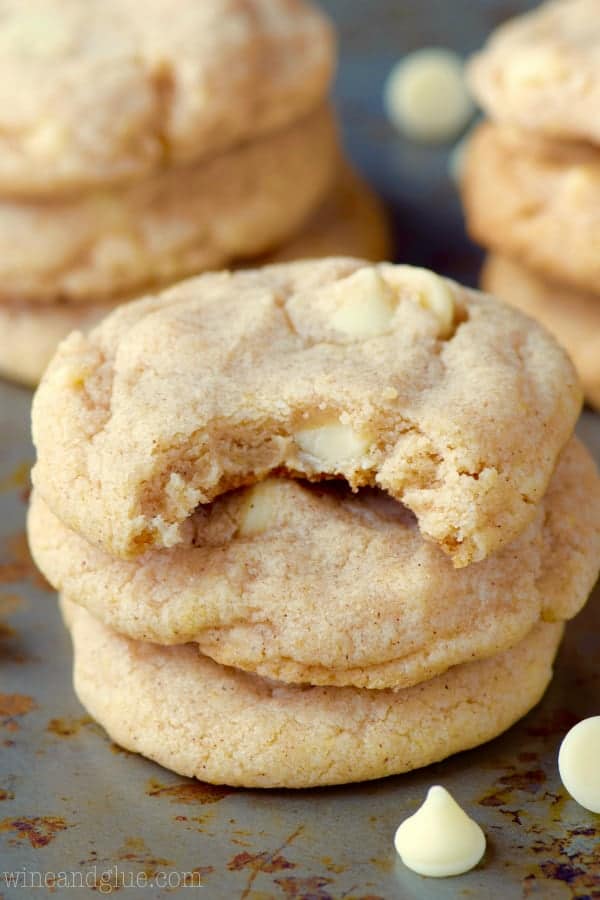 When Nathan and I started dating, one of the things that struck me most quickly, well, you know besides being totally twitterpated (we're talking Bambi, not social media) was how different our taste in food was.
Nathan grew up on meatloaf, I grew up on grain burgers (barf, by the way . . . you really dropped the ball on that one, mom). Where Nathan had potato salad, I had tabbouleh. You get the idea.
Growing up in my house we had to try everything from the vegetarian chili to the tofu scramble. So I was shocked to meet an adult man who had never had rice before. But then, Nathan couldn't really believe that I'd never had a steak. (Nathan might be the more flexible one . . . he's totally bought into rice thing, and I'm still not really sold on a big hunk of red meat.)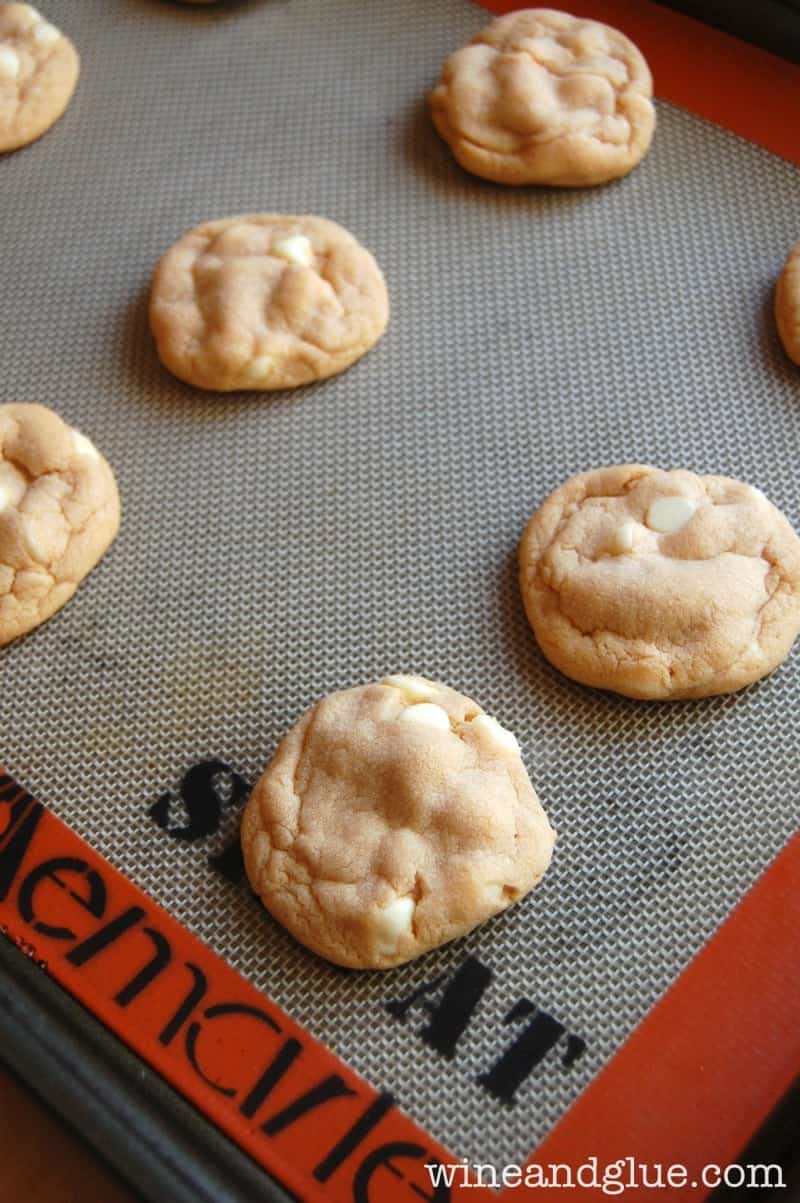 But it wasn't just our tastes in regular meal food, it went to desserts too! Nathan is a huge ice cream fan, and I think it's just okay (I'm actually kind of cringing at the thought of what he is going to say when he reads the words "just okay").
Give me a decadent Nutella filled pastry or a cake batter flavored . . . anything! Nathan would probably rather have ice cream, and if he can't have that, he'll take a box of sour patch kids please. (Or some Red Vines . . . or maybe just a giant Code Red . . . is it possible I'm married to a 15 year old boy?)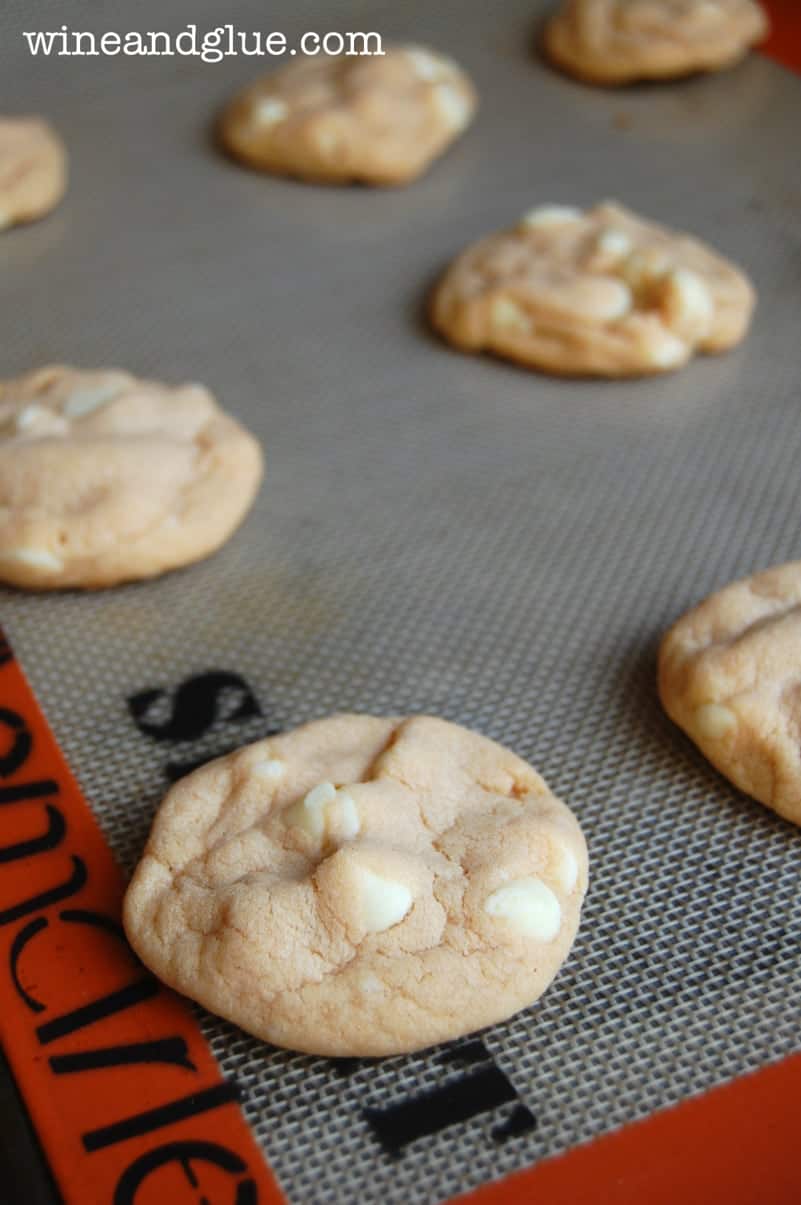 So when I made these Cinnamon Roll Cheesecake Cookies and Nathan tried one . . and then liked them (!!!) . . . like reeeeeeeeeeeeaaally liked them . . . I felt like a total rock star. I especially felt like a rock star because they are ridiculously simple to make, so simple in fact, that the pictures have been on my computer for months because I was mildly embarrassed to share them with the blogging world.
I wasn't sure if the flavors of Cinnamon Roll and Cheesecake (a pudding flavor) would mesh well, but they are so good. Especially with the white chocolate thrown in. If you haven't put pudding mix in your baked goods yet, run out to the store and by a box (or seventeen). You just use the dry mix and it makes everything that much more flavorful and moist.
Finding a flavor of anything that Nathan and I both love? Win.
These cookies? Super Win.
Cinnamon Roll Cheesecake Cookies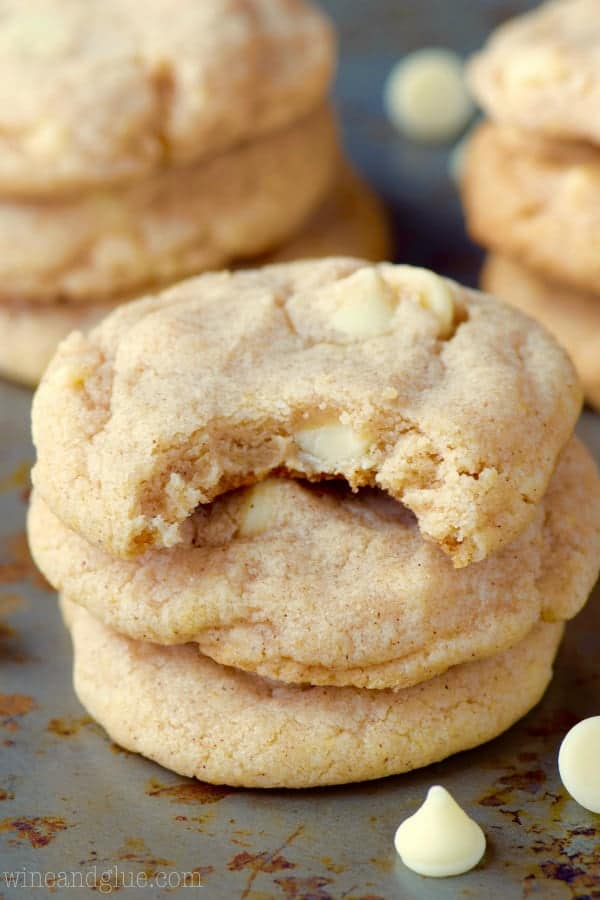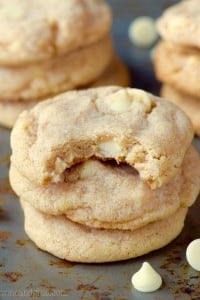 Cinnamon Roll Cheesecake Cookies
Ingredients
1

17.5 ounce

package sugar cookie mix plus the ingredients to make the cookies

1

TBSP

brown sugar

1

tsp

cinnamon

1

box of Cheesecake Flavor Pudding mix

just the dry mix

1

cup

white chocolate chips
Instructions
Preheat your oven according to the directions on the cookie mix.

Combine all of your ingredients. Make one inch sized balls out of the cookie mix and space an two inches apart on parchment paper or a

silicone mat

. Bake according to the instructions on the cookie package or until the cookies begin to turn golden at the edges. It took my cookies about 15 minutes.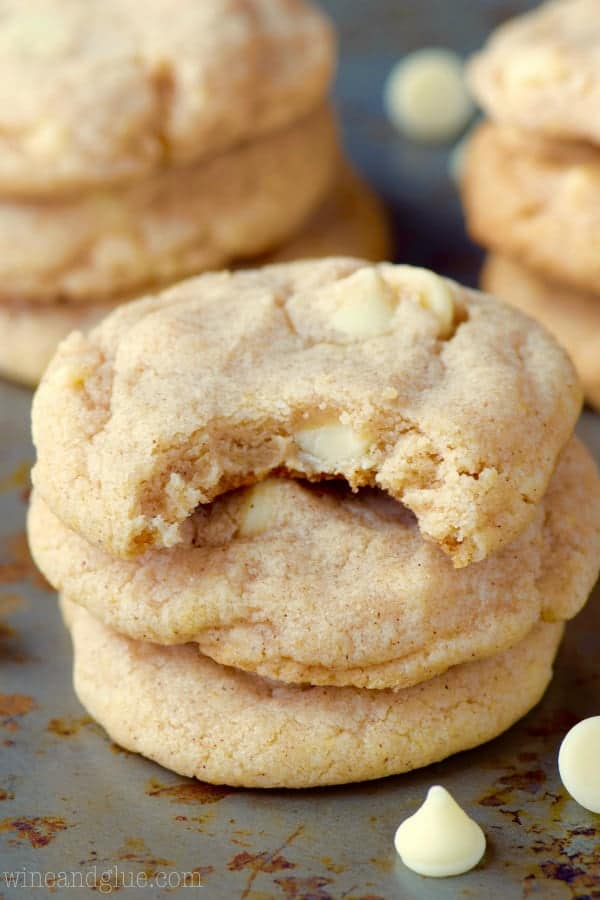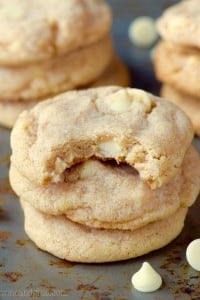 did you make this
Cinnamon Roll Cheesecake Cookies
This post may contain affiliate links which won't change your price but will share some commission.