What's better than a cinnamon roll and some hot cocoa? Them together. Obviously. This Cinnamon Roll Hot Cocoa is like the gorgeous love child of two celebrities.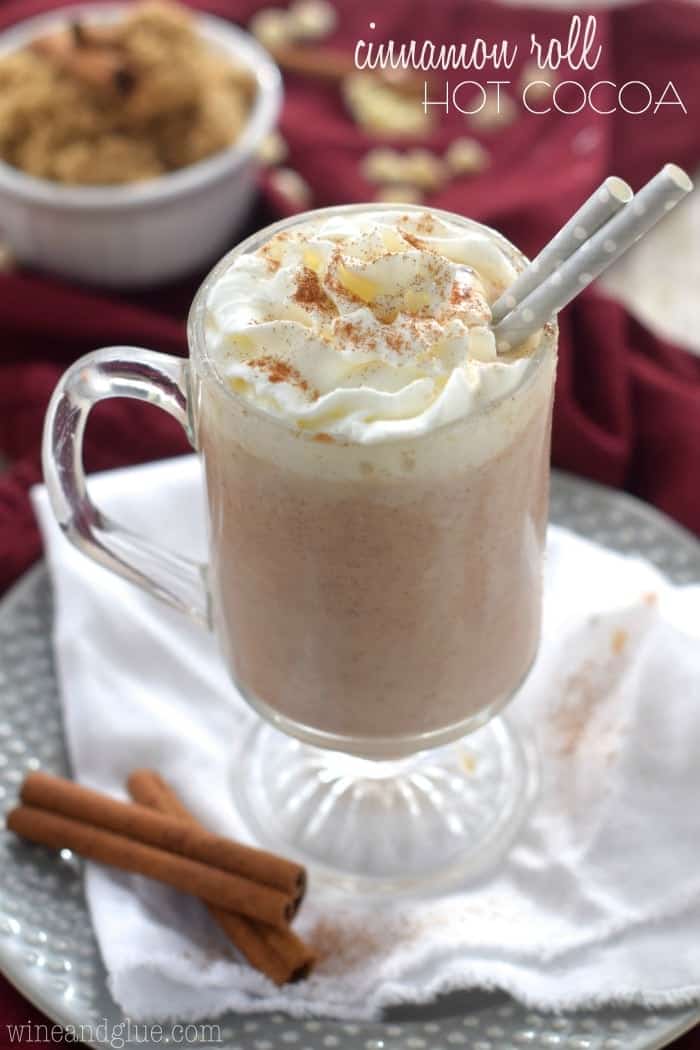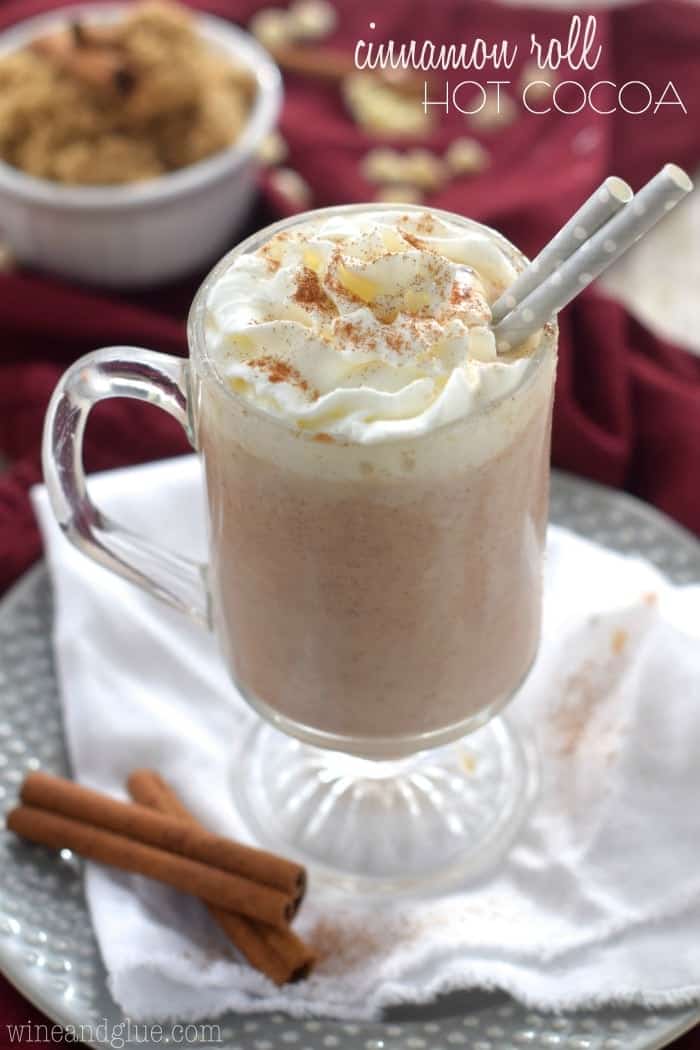 It is my very real belief that my children are trying to either kill each other, my sanity, or both.
Siblings have such an interesting relationship, don't you think? Their love for each other is so heartwarming and real. Like so very real. Seeing Quinn's genuine concern for Gavin when he is upset just fills me with such joy. And seeing Gavin get worried when Quinn isn't feeling well makes me so happy that I'm raising such empathetic kids.
And then . . . well and then I watch Quinn's HUGE smile as she continues to sing something obnoxious at the top of her lungs while her nearly seven year old brother has an epic toddler melt down because he wants her to stop and she won't.
And then . . . I watch in horror as Gavin tells Quinn to move so he can swing his plastic sword around without hitting her, and when she decides not to move, he just goes ahead and starts swinging anyway.
And then . . . Quinn is calling Gavin the names of all her ponies just to drive him to the edge of madness. #pinkypiecutsdeep
And then . . . Gavin is waving his hand an inch from Quinn's face all while yelling, "I'M NOT TOUCHING YOU! YOU CAN'T GET MAD, I'M NOT TOUCHING YOU!"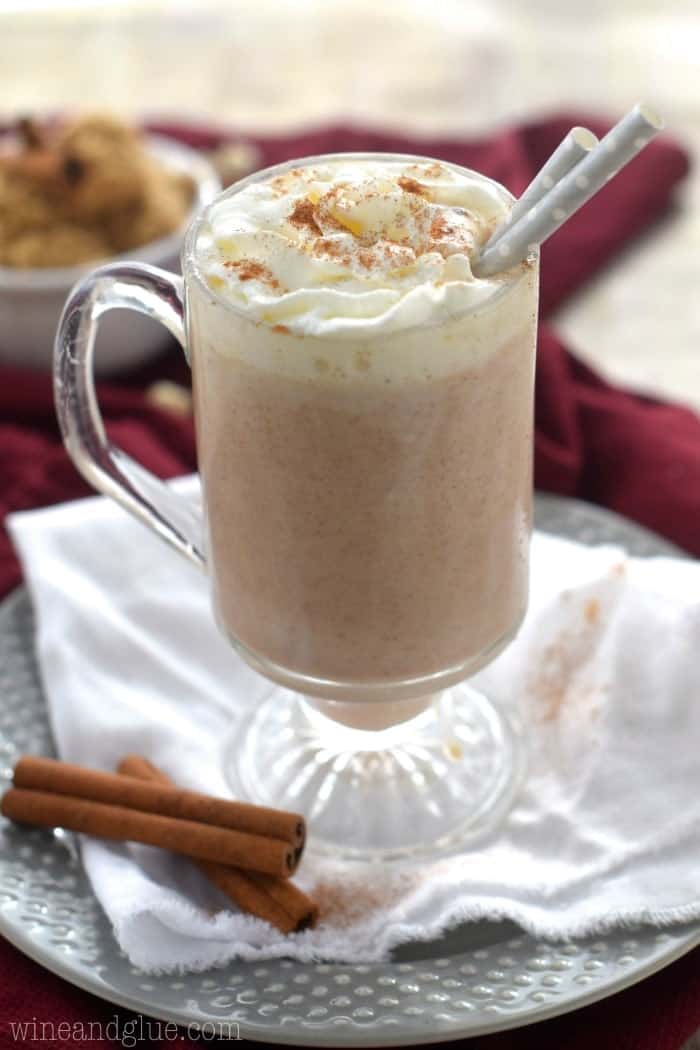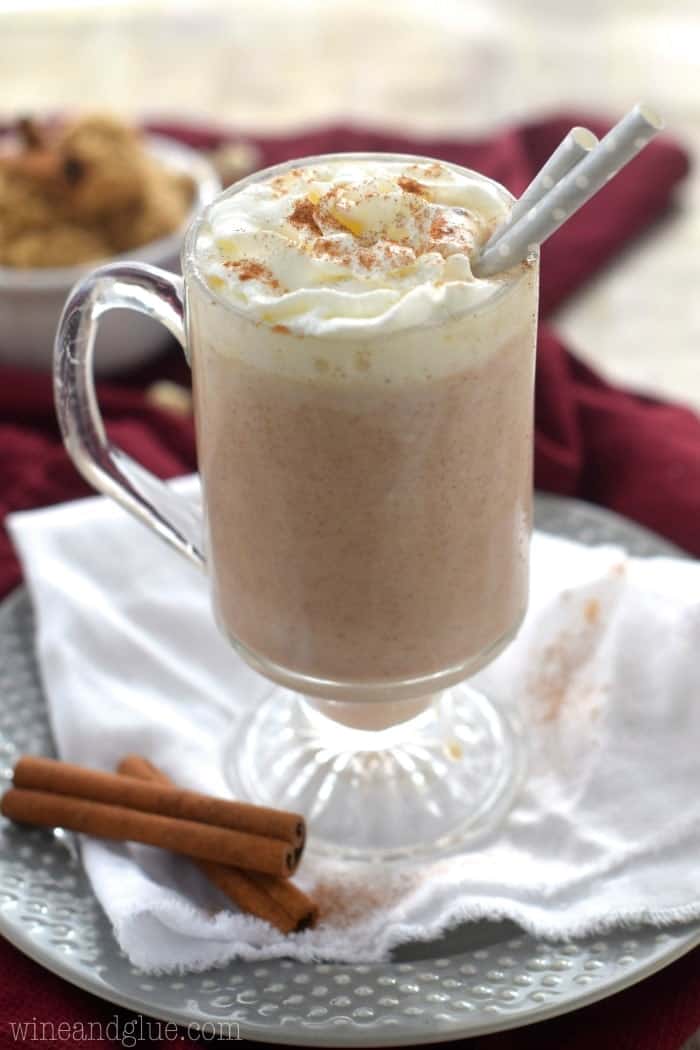 They are very quickly mastering the art of torturing each other while doing something that isn't technically against the rules. I mean, can you really get in trouble for singing? Can you really get in trouble for not touching someone? FYI You totally can get in trouble for thwacking your sister as hard as possible with a plastic sword and for calling your brother Pinky Pie on repeat.
I guess what I'm trying to say, is that nine days off for Thanksgiving is ridiculous.
Anyway. One of the, oh, I don't know five (???) things that Gavin and Quinn agree on right now is how much they love hot cocoa. It's a new favorite treat perfect for winter. And though Gavin didn't get a chance to try this version yet, Quinn loooooooved it! It really does taste like a cinnamon roll with it's combo of brown sugar, white chocolate, and cinnamon.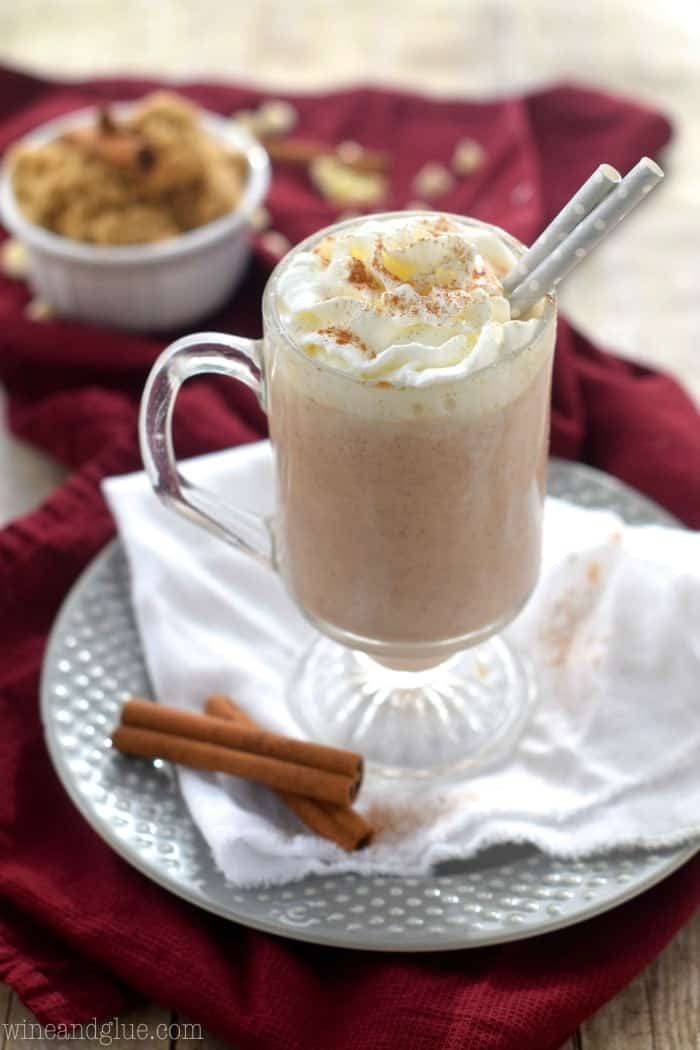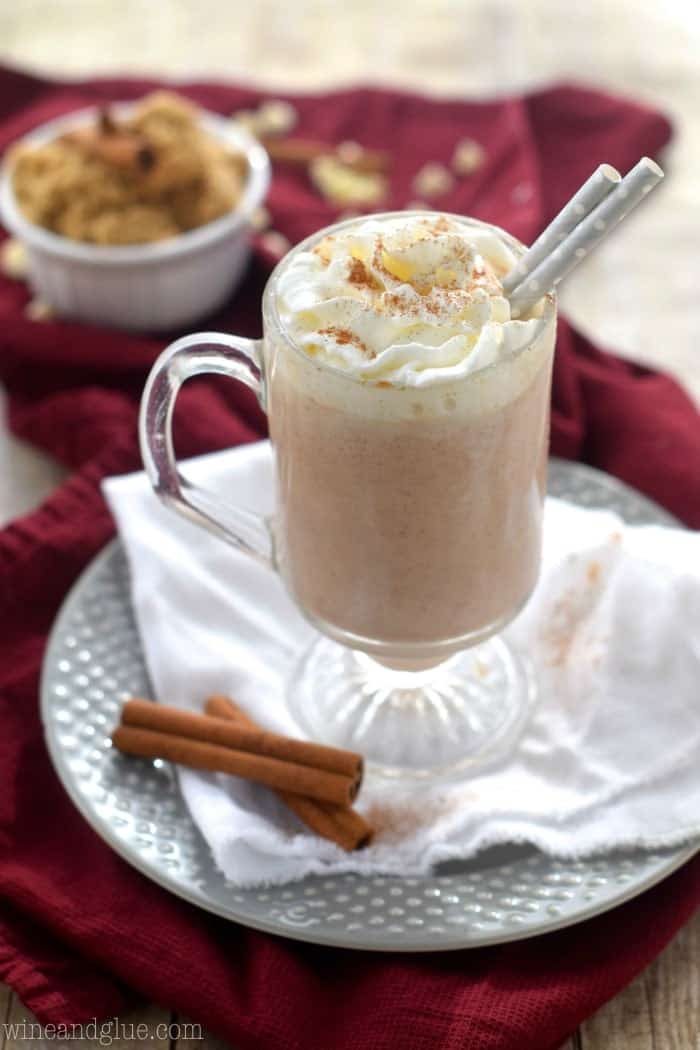 A few notes on this recipe. If you use traditional saucepans (i.e. not nonstick) you are going to want to stir like a mad woman (or mad man) when you add the brown sugar. Otherwise you are going to form a nice thick candy layer on the bottom of your pan and miss out on some awesome flavor. Also, this hot cocoa really thickens up as it cools, so if you want it to be a little thinner, you might want to try adding a 1/2 cup more milk. Finally, I used skim milk, so if you are using a higher fat milk, again, you might want to add more, or it is going to really thicken.
Serve warm to all the kiddos and rejoice in the moments of silence while they are sipping. Or come back to earth and separate them while they argue over the merits of topping warm drinks with whipped cream #truestory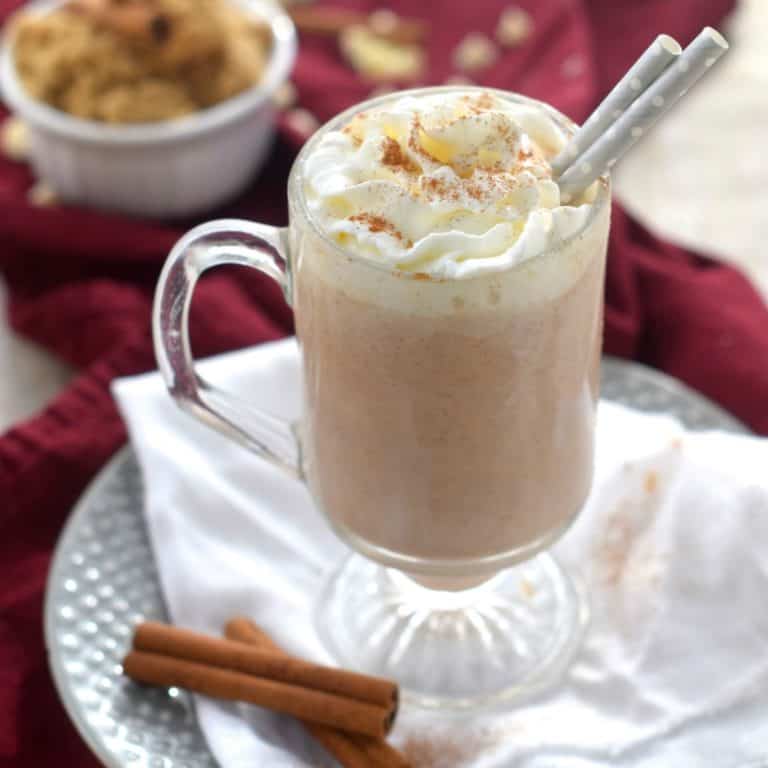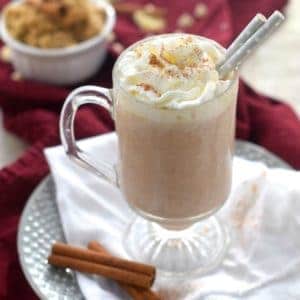 Cinnamon Roll Hot Cocoa
Ingredients
1

cup

white chocolate chips

1/2

cup

heavy cream

1

tsp

cinnamon

plus more for topping

1

TBSP

brown sugar

1

tsp

vanilla extract

1 1/2

cups

milk

I used skim

whipped cream

optional
Instructions
In a medium sauce pan over medium low heat, combine the white chocolate chips and the heavy cream, stirring consistently until the chocolate has completely melted.

Whisk in the cinnamon. Then whisk in the brown sugar a little bit at a time, stirring consistently to make sure the sugar doesn't just melt to the bottom of the pan. Then whisk in the vanilla (it will bubble up a little).

Add the milk, stirring it in. Bring to a slow simmer, and keep there over low heat for five minutes, stirring regularly.

Serve warm topped with whipped cream and more cinnamon.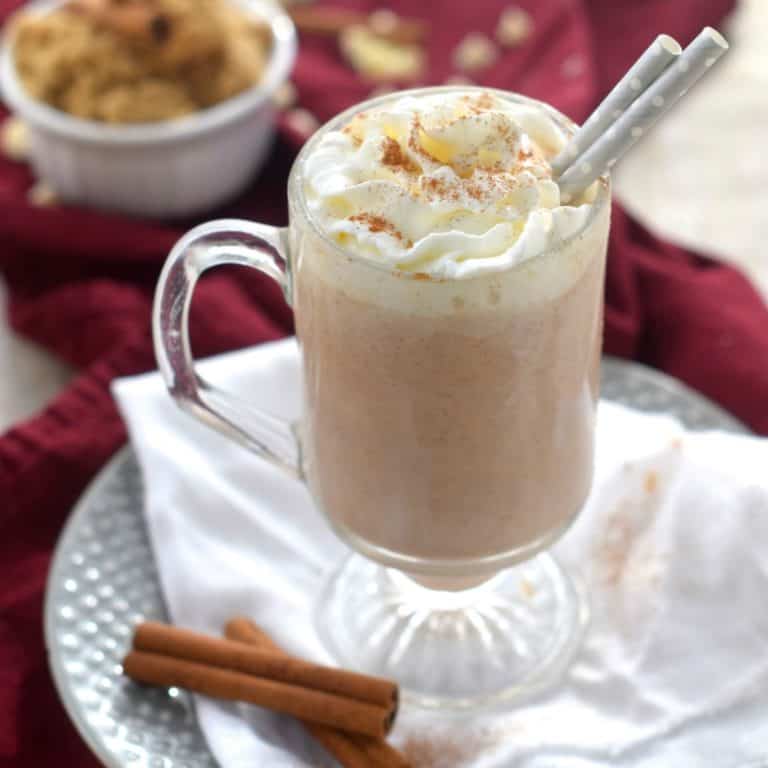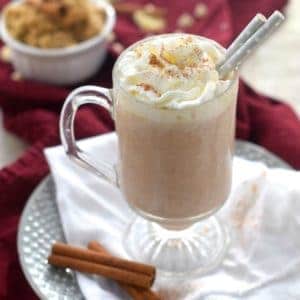 did you make this
Cinnamon Roll Hot Cocoa
You might also like