This Coconut Margarita is the BEES KNEES! Not at all hard to make a whole pitcher of and will delight your guests!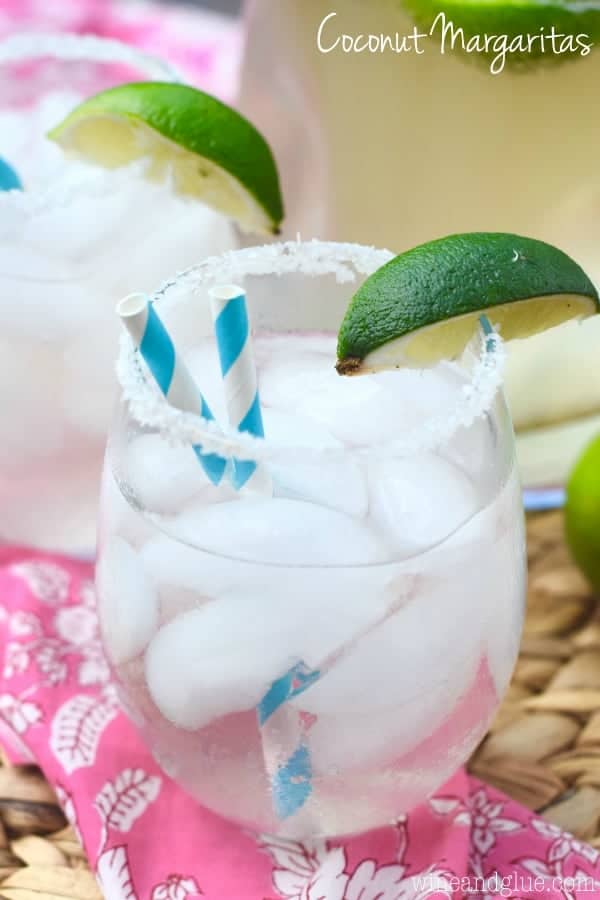 So I have a friend, one of my best friends, and she has one child. She lives 1,000+ miles away, so we text each other regularly. Sometimes just a few words that totally sum up our day. Like . . . "Is it too early for a cocktail?" Or . . . . "I need a burrito as big as my head." Or . . . "I want to punch my husband in the face."
You get the idea.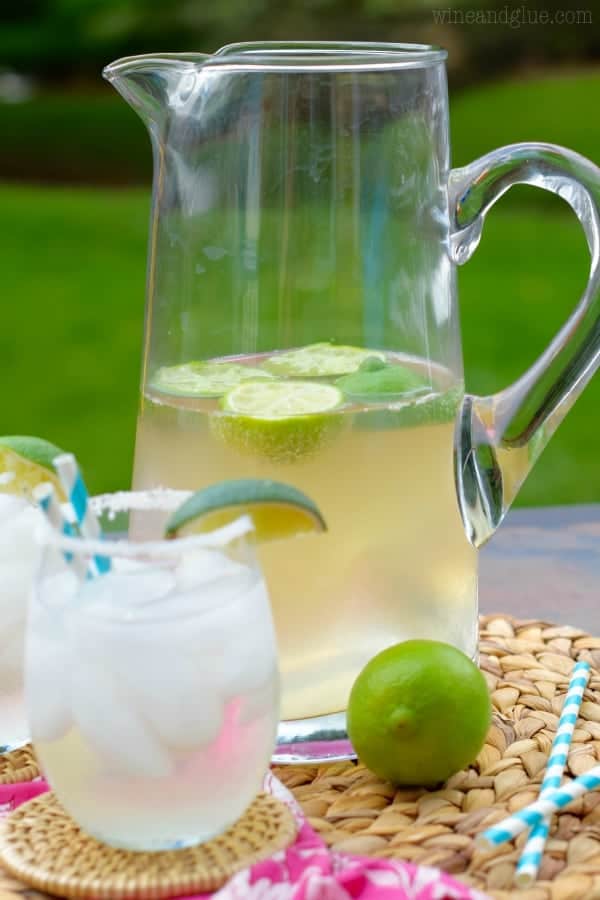 She also works from home, she's a seriously talented artist, and she regularly says to me:
"Dude. How are you doing this with THREE kids????"
And I am always always always saying to her, "But it's so much harder with just one!" She doesn't believe me. And it's hard to explain to her why I'm right. I mean, two more kids should be harder, right? But for some reason it's not. I really strongly believe that just one kid is the hardest.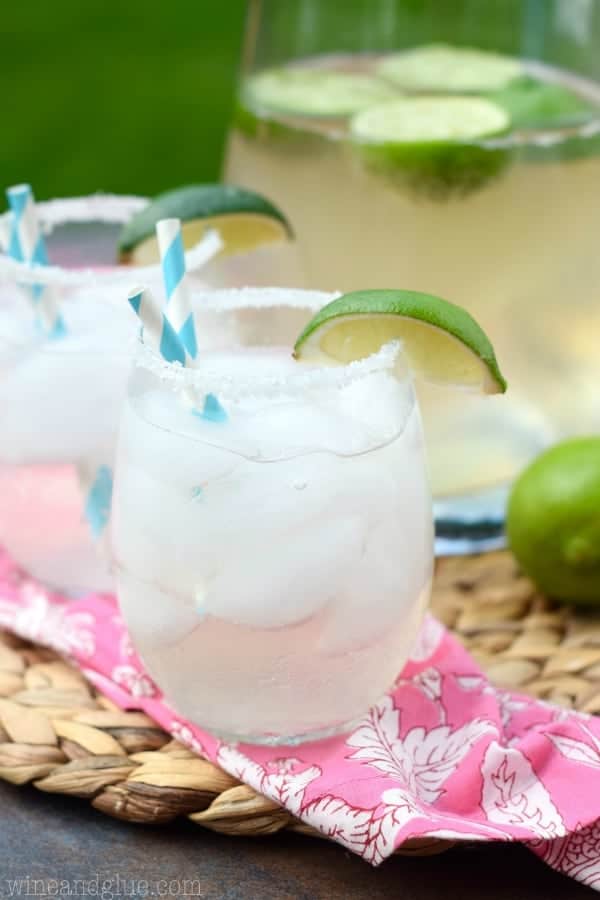 I was thinking about it more recently and this is what I came up with:
When you just have one kid you focus on every tiny little detail. What are they eating? How much are they sleeping? Do they know their ABC's?? Are they happy??? Socially adjusted?? I'm pretty sure they are developing a stutter . . . They might have a dairy intolerance . . . . If I don't read to them for an hour every day they are going to end up in prison for sure . . .
But when you have three kids you are like:
Hey! She actually took two bites of breakfast without throwing it all on the floor! Who's mom of the year?? This girl!
She can count to 10! #Winning!
He didn't get up until 6:45! Hooray!!!
See what I mean?
And I know this because I've been the mom of one kid. I've been more than the mom of one kid. I've been the most anxious of all moms with one kid. It wasn't pretty. Thank goodness for Quinn and Piper. They saved Gavin from a really scary future, lol.
 . . . . . Being the mom of one was not a good look on me . . .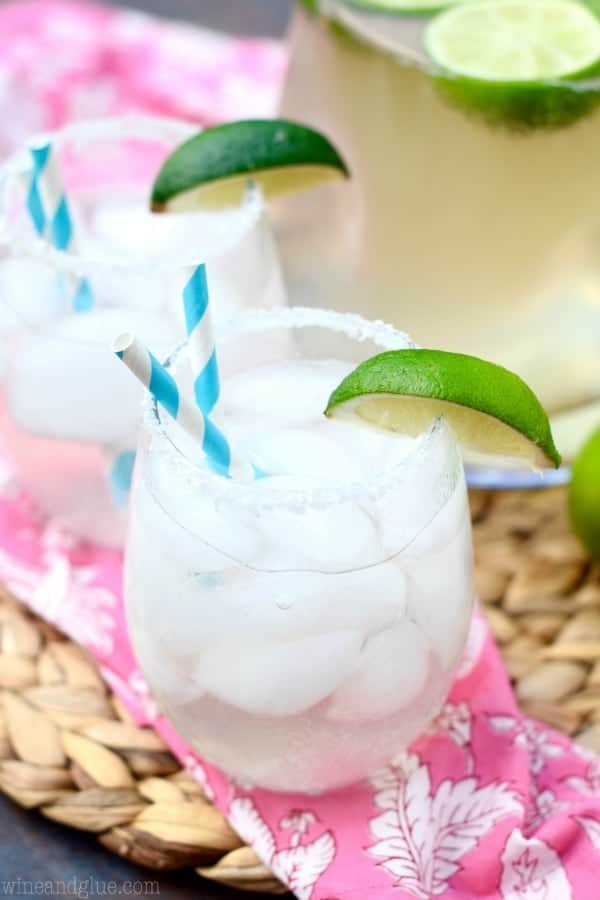 So basically you have two options if you have one kid.
1. Have more kids so you don't obsess over everything. OR
2. Make lots of pitchers of this Coconut Margarita.
I promise not to judge you if you pick #2.
This margarita recipe is seriously delicious. It wasn't coconuty enough with just the coconut water, so I added coconut vodka #duh. It is perfect for a crowd . . . this recipe makes about 6 margaritas. Or you can just divide by four and make individual margaritas. I know you are think my math is off there, but . . . it's not. Just trust me.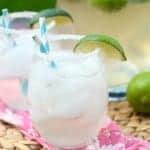 Print Recipe
Coconut Margarita
Ingredients
For a Pitcher

2

cups

coconut water

2

cups

diet lemon lime soda

such as diet sierra mist

2

limes halved and juiced

3/4

cup

tequila

1/2

cup

coconut vodka

1/4

cup

triple sec or skinny triple sec

For One Margarita

1/2

cup

coconut water

1/2

cup

diet sierra mist

1/2

a lime

1

oz

tequila

1

oz

coconut vodka

1

T

skinny triple sec
Instructions
Mix ingredients together and serve over ice.