This Dirty Martini, cold, delicious and refreshing, is going to be your new favorite cocktail. Our recipe has the perfect ratio of ingredients. The dirtier the better!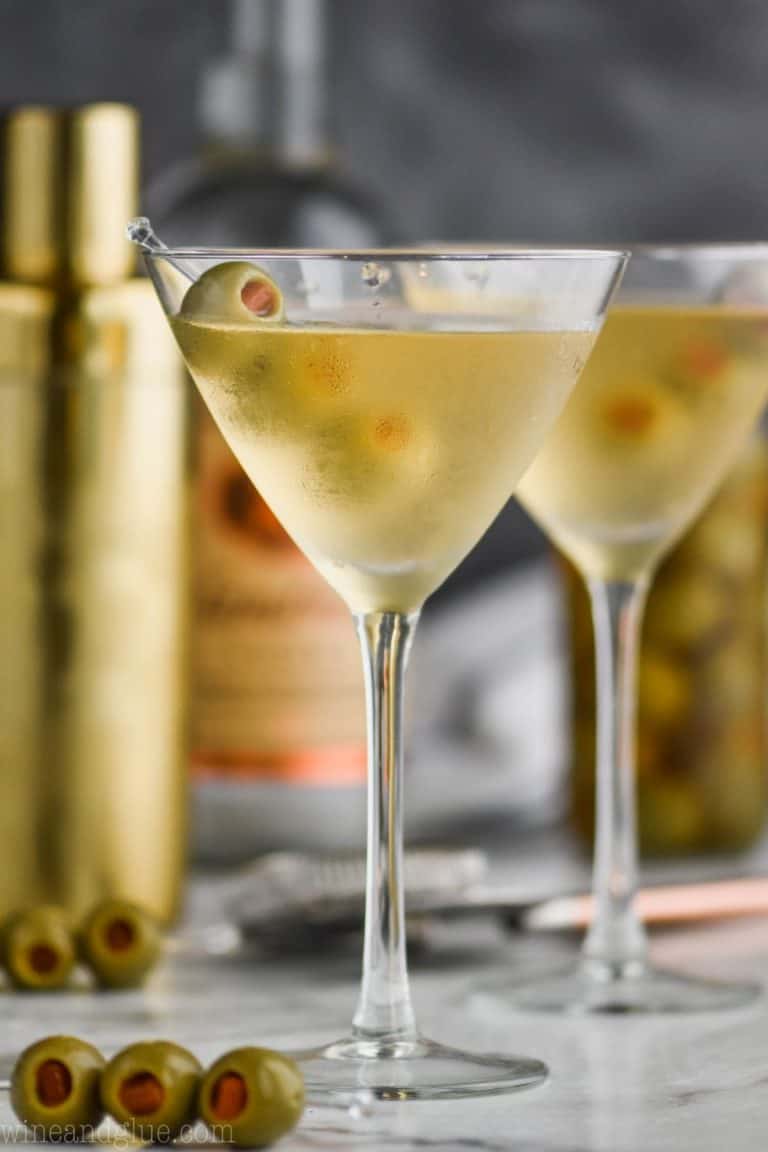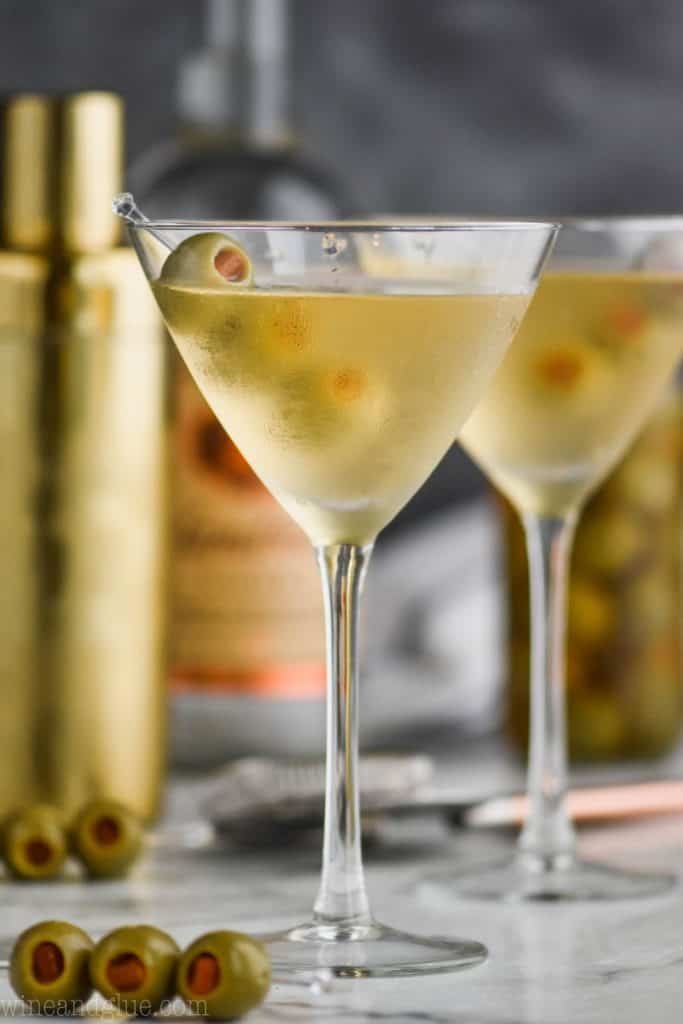 This Dirty Martini recipe is one of my very favorite cocktails. A fun little fact, a restaurant once tweeted at us that they used this recipe. They loved it so much that it became a regular feature on their menu.
Reader Review
I used Kettle One and Mezzetta Spanish Queens! Perfection!! Though I must admit, I enhanced, ever so slightly! I used two ounces of olive brine and threw Four olives in! Although your right, it MUST be ICE COLD!! Thank you so much for sharing your recipe!!
What is a Dirty Martini?
A dirty martini is a regular martini that is made "dirty" with the addition of olive brine. While most dirty martini recipes call for a little brine and some Vermouth, we opt to take out the Vermouth and add in more brine. The result is a very cold and flavorful cocktail that olive lovers will fall head over heels for.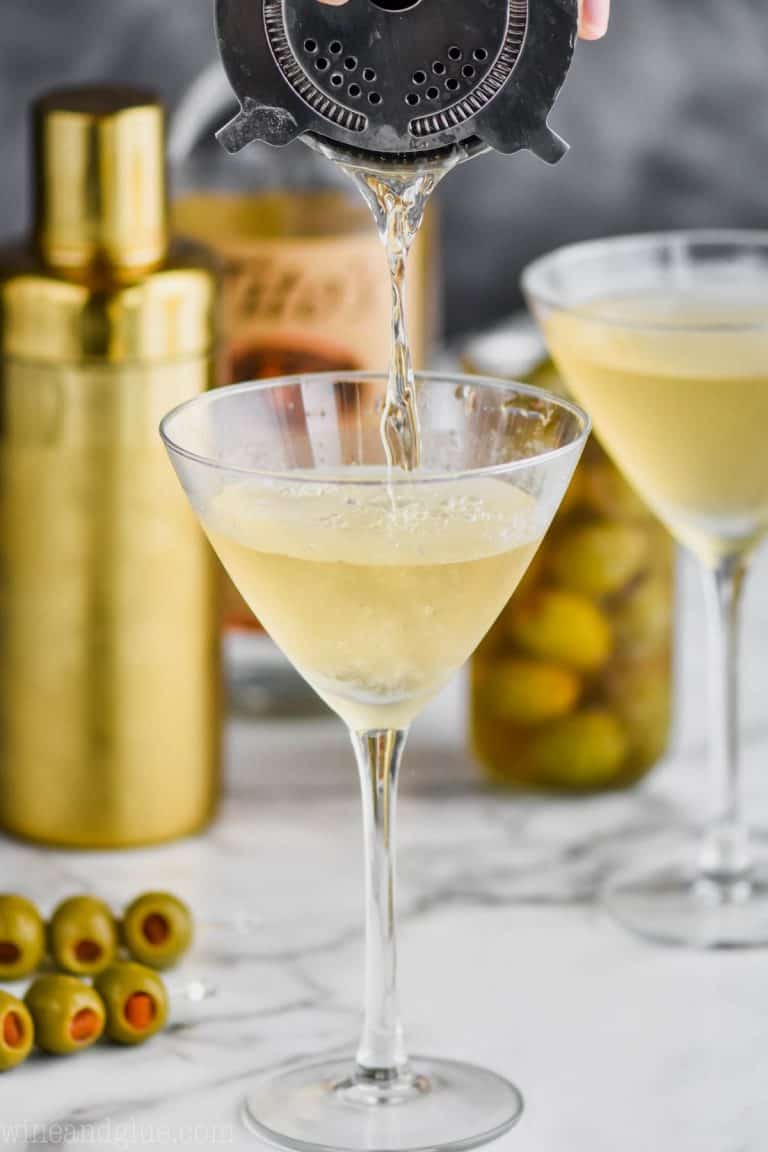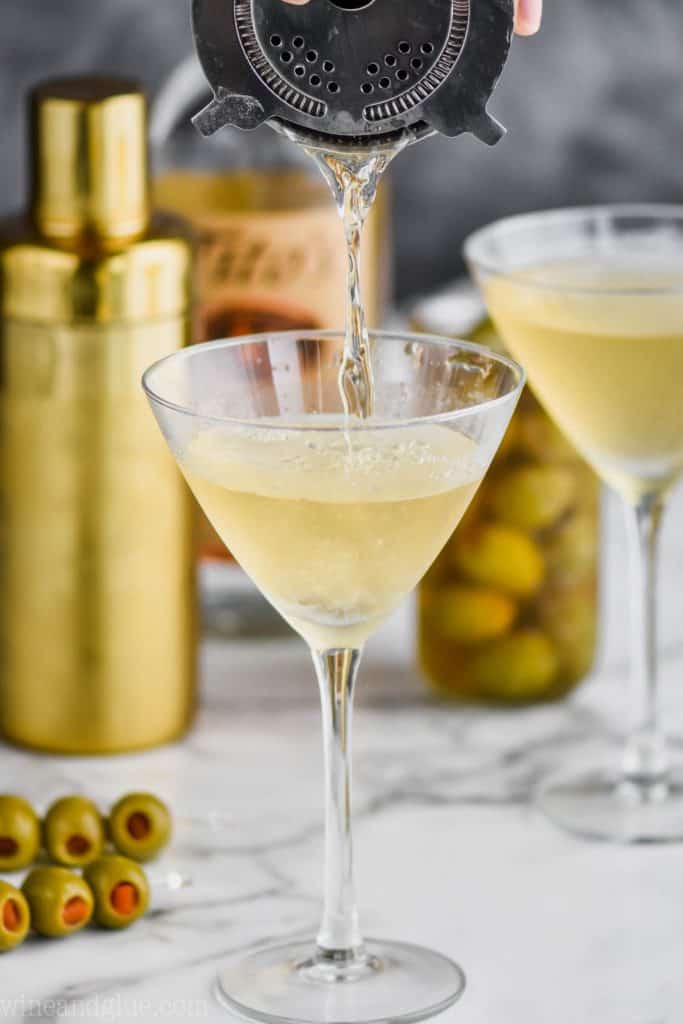 How to Make a Dirty Martini
Start with quality vodka. Since the majority of this cocktail is vodka, you want to buy a high quality brand that its going to go down smooth. Not sure what you like? Visit a distillery for taste testing! You will find an amazing bottle.
Add olive brine. This recipe calls for almost double the brine most other recipes call for. You all know how I love the taste of things that are pickled (looking at you Pickled Red Onions!). If that's not your jam, cut the amount in half. See our pro tip below.
Combine the ingredients in a metal shaker with ice.  Using a metal shaker will ensure that your ingredients get ice cold, and that is a key in this recipe.
Strain into a martini glass. Garnish with jumbo green olives.
Pro Tip for Olive Brine
To cut cost on this cocktail, buy a jar of green olive pieces and use that brine. It will have the same taste but be cheaper.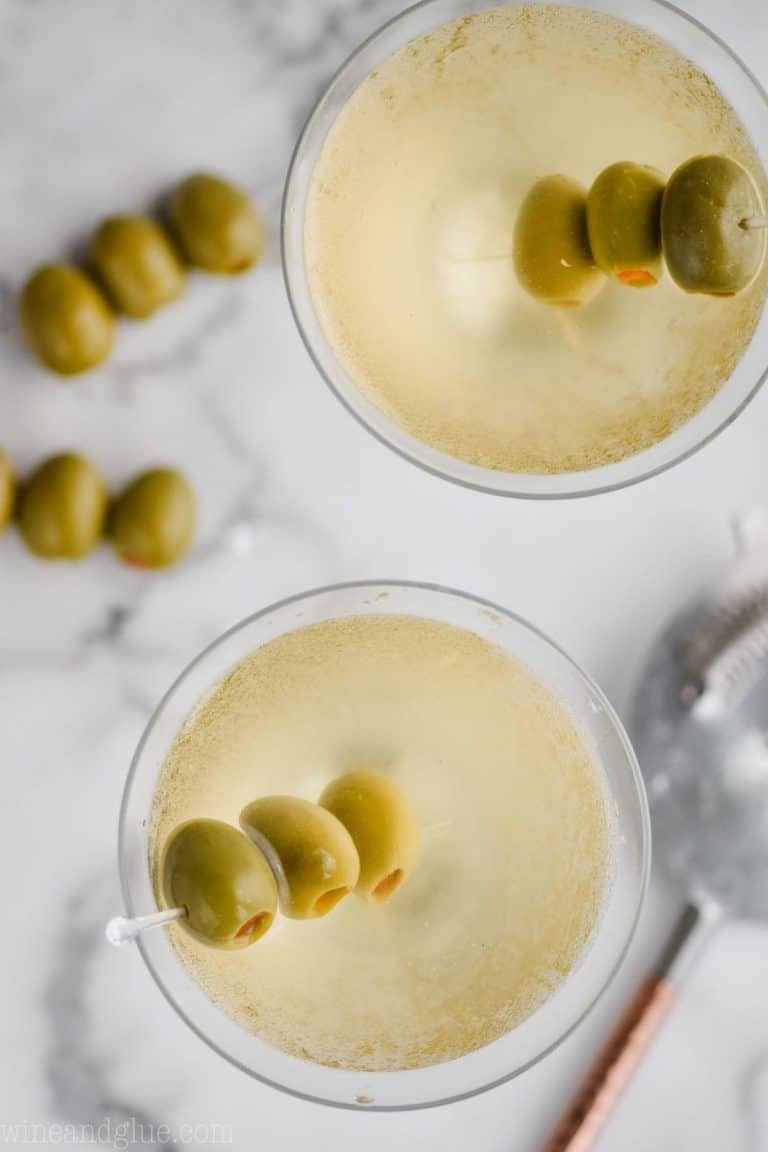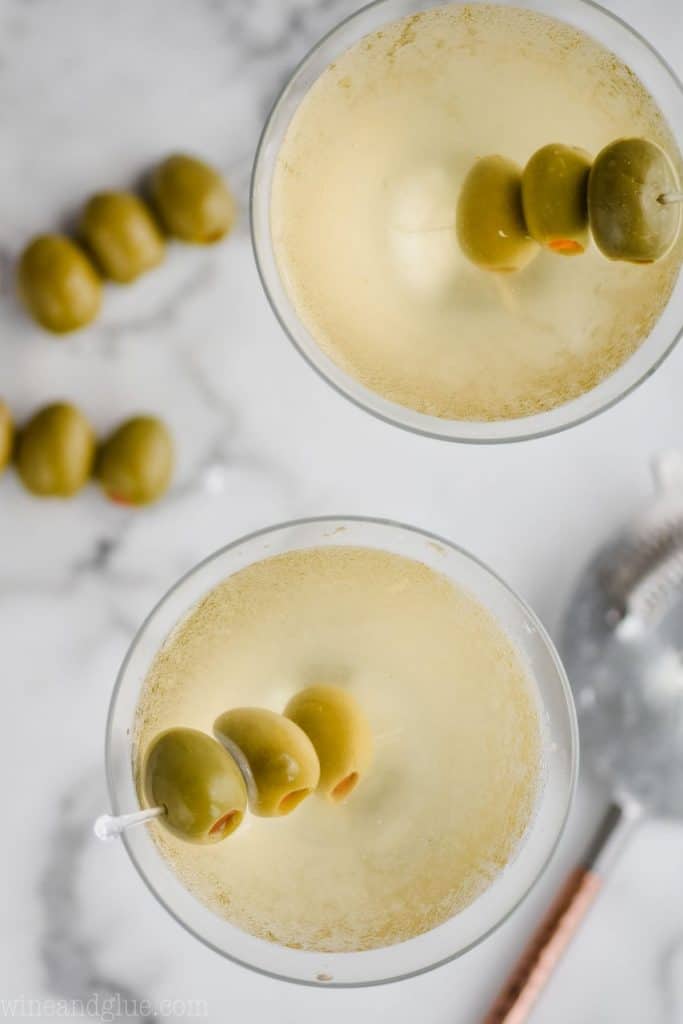 What About the Vermouth
As mentioned above, I didn't include vermouth in this recipe. In taste testing and developing this recipe, I discovered that I like this recipe so much more without the Vermouth. Give it a try, I think you'll agree!
There is a note in the recipe about vermouth. If you do like it, add between a splash to and 1/4 of an ounce.
Type of Olives
You only want to use green olives and green olive brine for your dirty martini recipe. I have had restaurants experiment with kalamata brine and black olive brine, and that is something we do not recommend.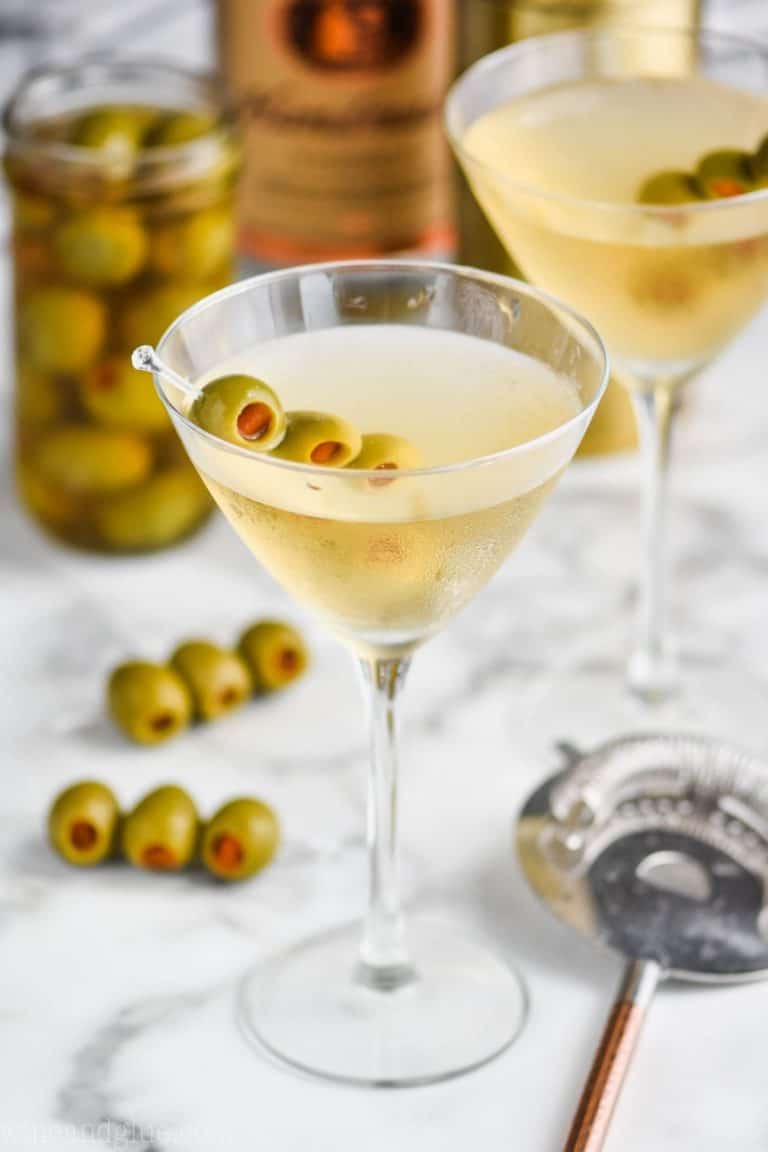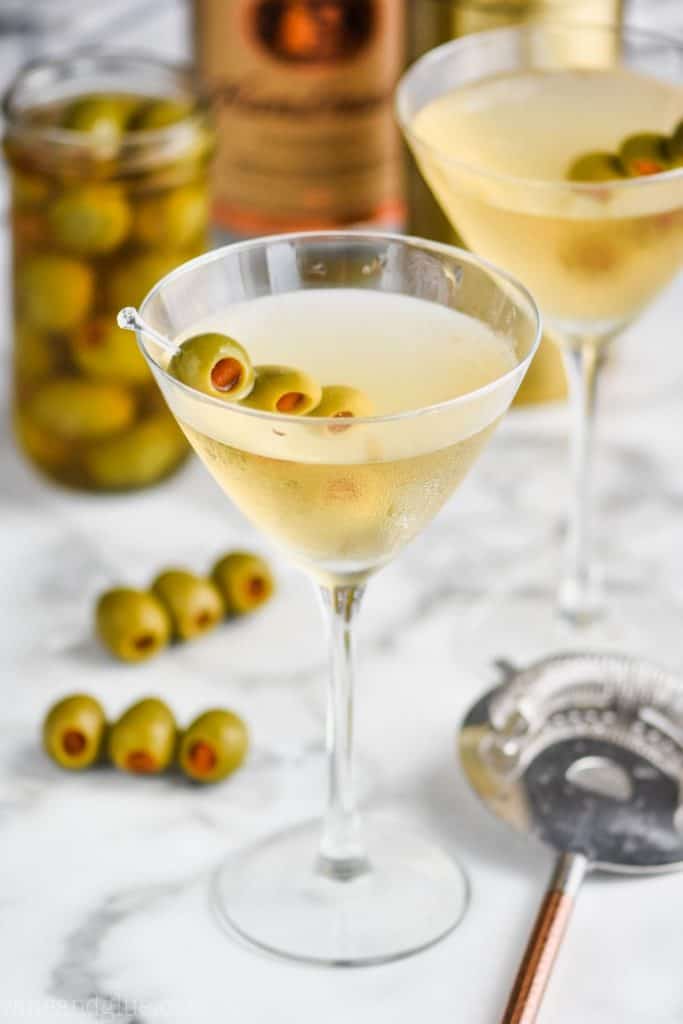 Other Classic Cocktails
If having this dirty martini recipe makes you want to have all the classic cocktails, then you have come to the right place!
If you make this vodka dirty martini or any of my other cocktails, leave me a comment and let me know what you think!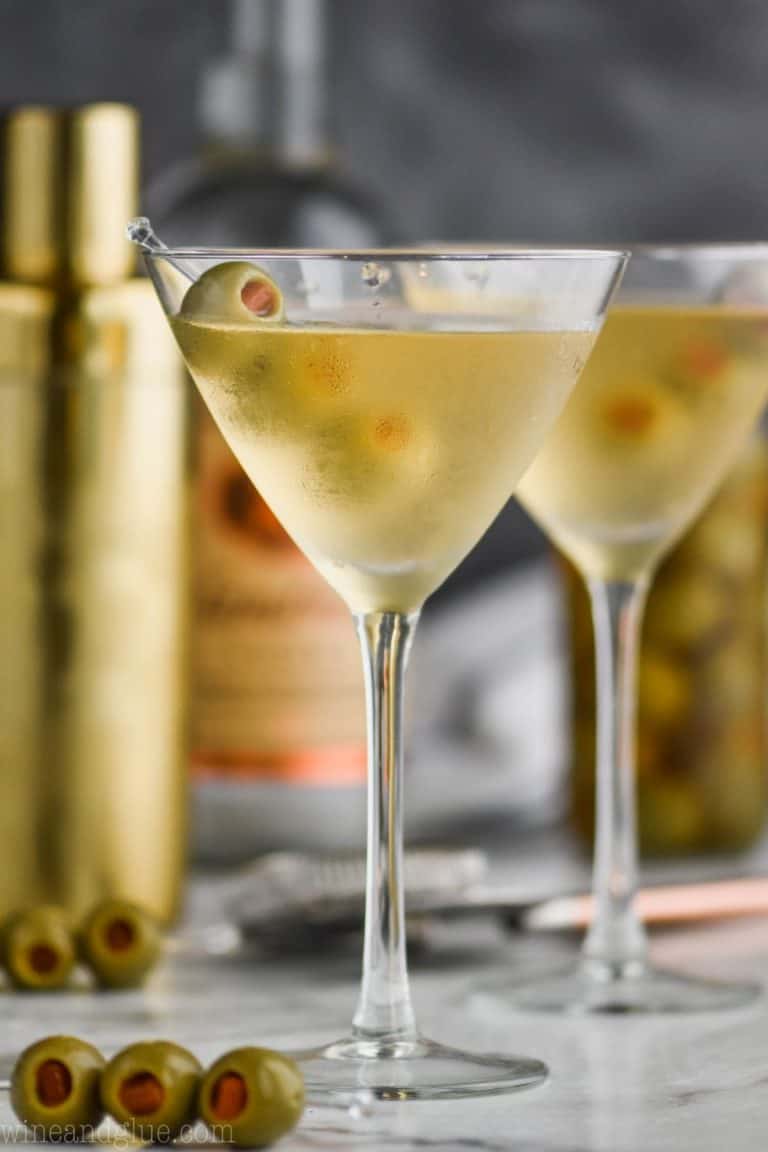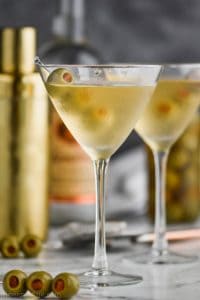 Dirty Martini Recipe
This Dirty Martini, cold, delicious and refreshing, is going to be your new favorite cocktail. With the right ingredients, it couldn't be more simple to make. The dirtier the better!
Ingredients
3

ounces

quality vodka

1 1/2

ounces

olive juice

(sse note)

olives for garnish
Instructions
Combine vodka and olive juice in a martini shaker. Stir with ice and strain into a martini glass. Garnish with olives.
Notes
This is just about the dirtiest martini you are going to find. If you aren't sure about the olive juice, start with half the amount listed. If it isn't dirty enough for you, add more. I LOVE it just as written.
Vermouth:  You will notice that this recipe does not call for vermouth. If you want to try it with vermouth, add anywhere from a splash to 1/4 ounce for a single martini.
Serving:
1
martini
Calories:
228
kcal
(11%)
Carbohydrates:
1
g
Fat:
4
g
(6%)
Sodium:
547
mg
(24%)
Potassium:
1
mg
Fiber:
1
g
(4%)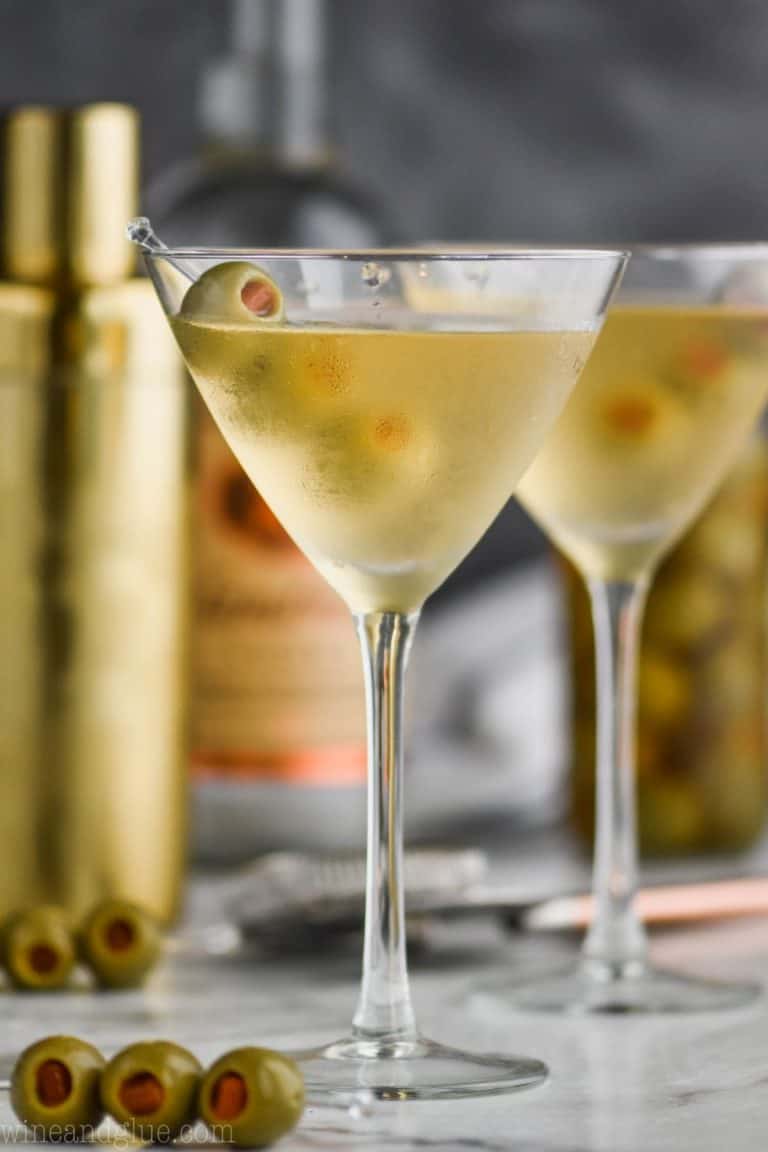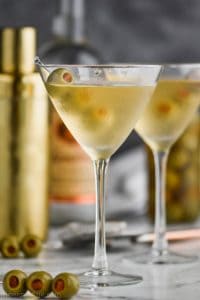 did you make this
Dirty Martini Recipe
you might also like . . .
SaveSave
SaveSave