This Easy Cupcake Baby Costume can be made in under an hour, and without an extra long supply list! Your baby will be so cute, you'll want to eat them!!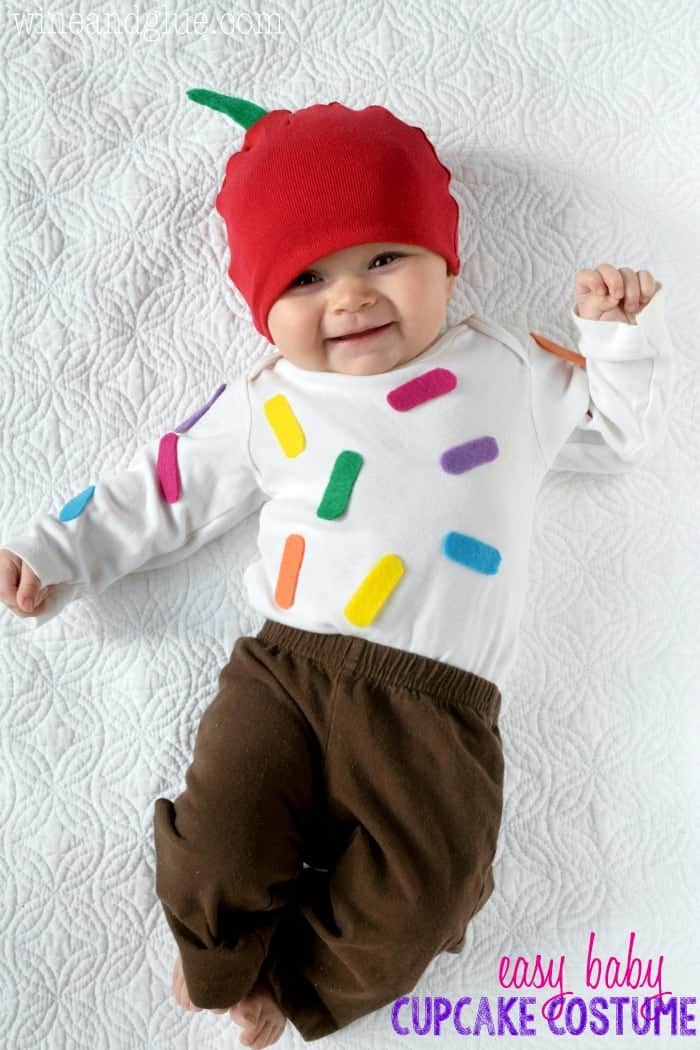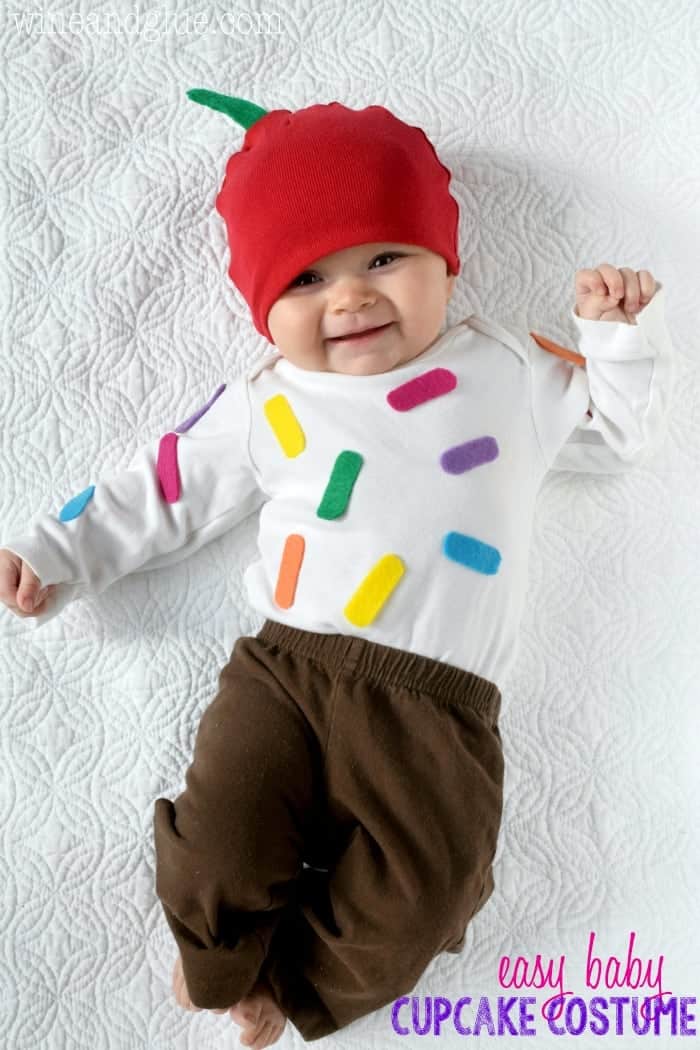 Did you see my very Wine & Glue Instagram post the other day? My friend Melissa guessed sprinkles, and she was right!
I turned little Piper into a cupcake! And it made me want to eat her even more than I already do. The whole project took me less than an hour (plus some drying time) and the best part about it, is that it's pretty much regular clothes, so she didn't freak out about wearing it.
You'll need:
different color felt, including green
some good scissors (felt is hard to cut 'yo!)
an old red t-shirt you don't want anymore
a long sleeved white or pink onesie
some brown baby pants  . . . you know, for your cupcake liner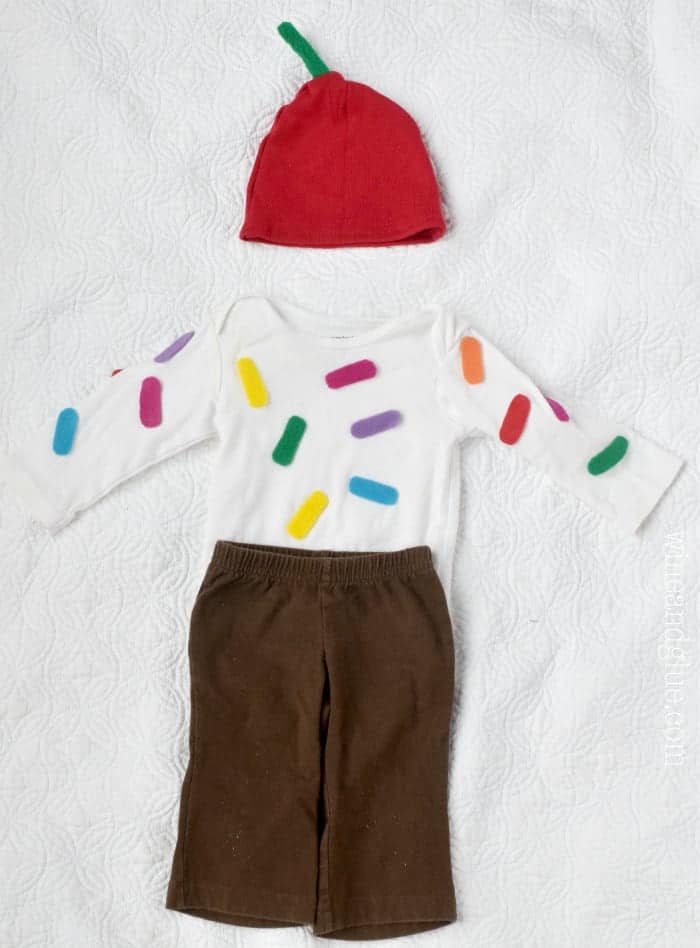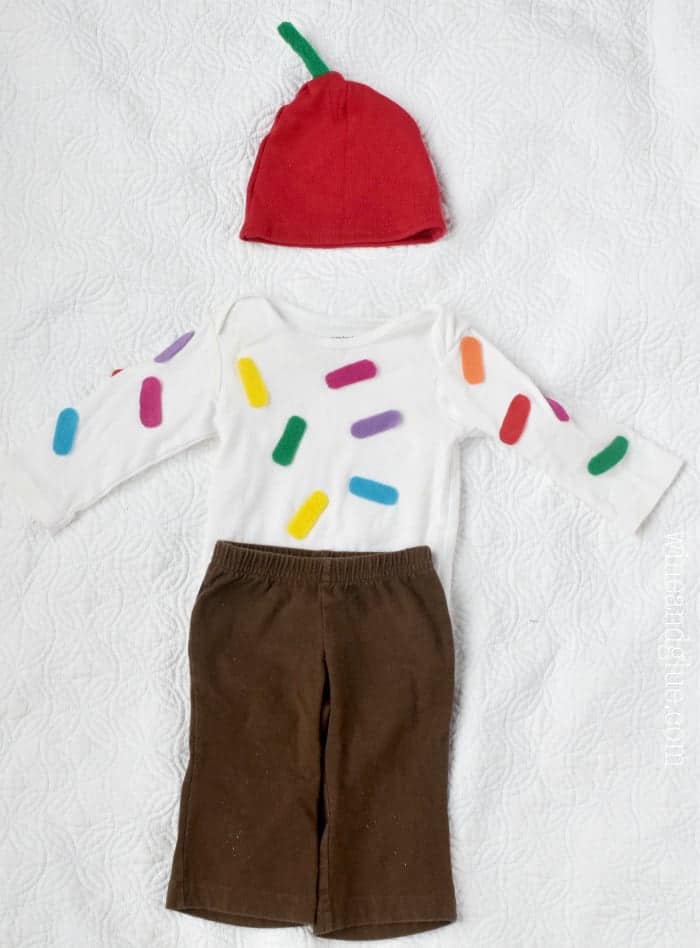 Start by cutting out some sprinkles from felt. Little multi colored rectangles with rounded corners. Then glue 'em on. Don't skimp on the glue, because then your baby will rip sprinkles off. #truestory But make sure that you don't glue the sprinkle clear through the shirt . . . know what I mean?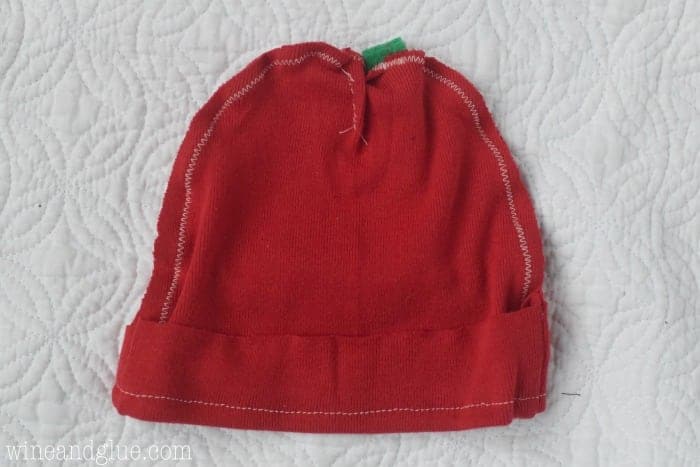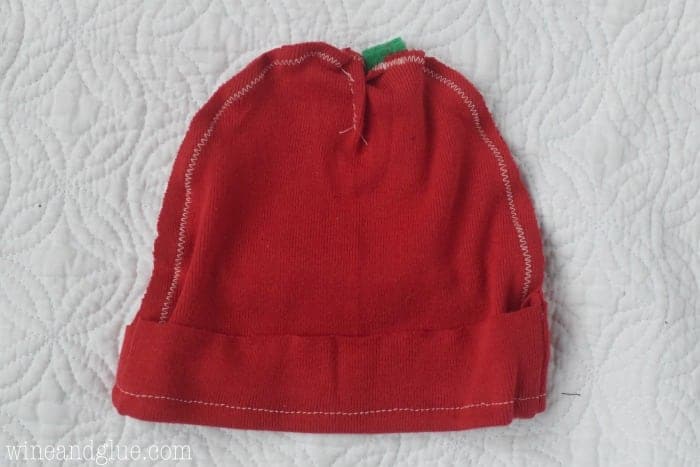 For the hat, cut two pieces of red jersey material (I used an old onesie that doesn't fit Piper anymore). I used a hat that I knew fit Piper as a guide, adding about two more inches at the bottom. Cut it out, cut some green felt for a stem and pin it inside the right sides of the fabric.
Sew around the edges, then pinch the top the opposite way and sew a bit on each side (you can kind of see it in the picture above). Then tuck the fabric inside the hat and sew to make a clean bottom edge.
Add some brown pants to your baby, and done!
I think she likes it :)