These leftover ham recipes are all amazing. They are the perfect way to use up your holiday entree in a new and inventive way.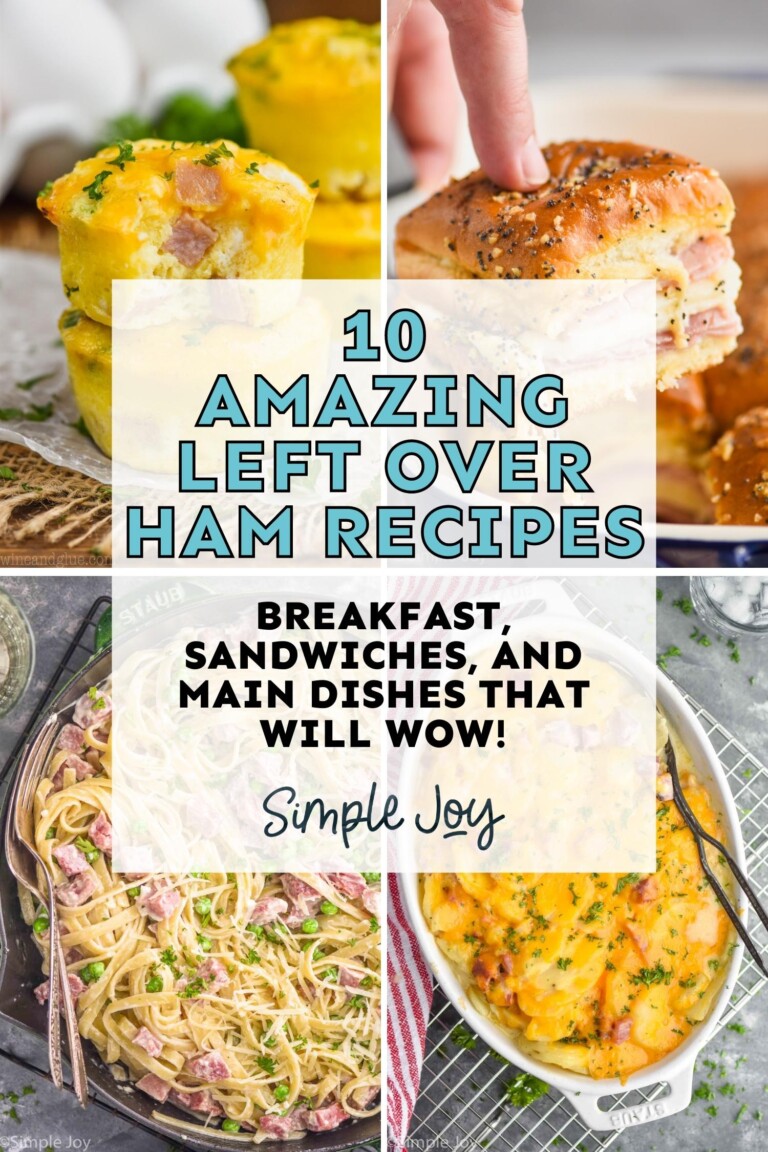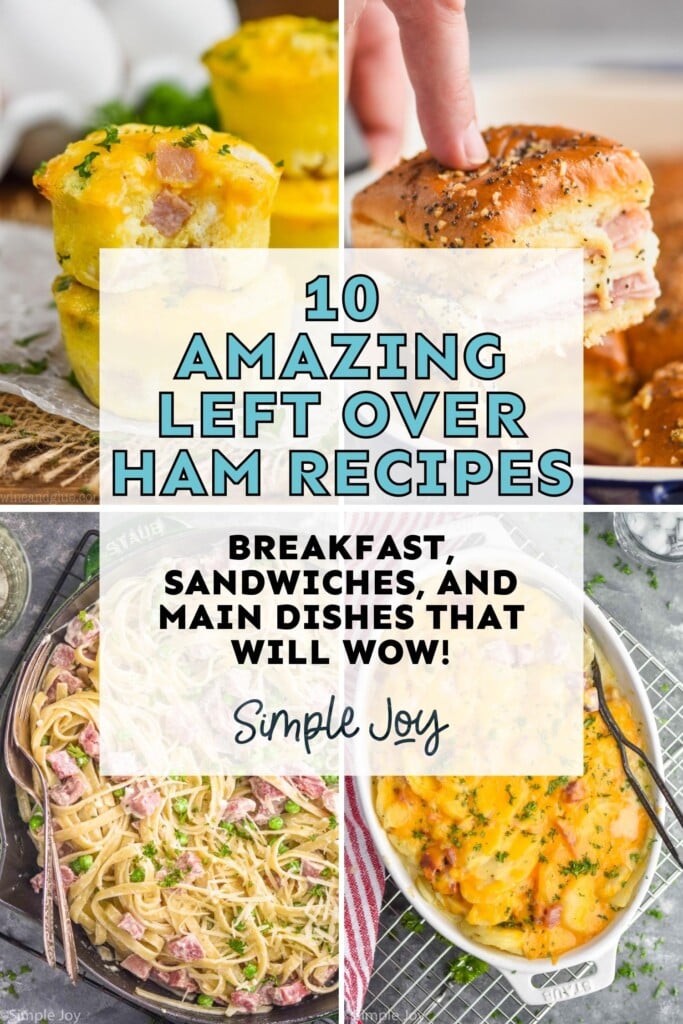 Ham is such a delicious staple for a big gathering or holiday meal. Since it's served with so many great side dishes (who else can't stop at one serving of candied potatoes?), we almost always have leftovers.
Great news! We have a variety of ideas for what to do with leftover ham ranging from breakfast recipes to sandwiches and other dinner ideas that your whole family will love. You can get excited about these recipes for leftover ham!
Breakfast Recipes
A hot and hearty breakfast after a holiday or on the weekends is one of my favorite things, especially when it requires minimal prep time on my end. Many of these can be made the night before and baked the morning of for a delicious breakfast everyone will love.
Ham and Cheese Quiche
This delicious Ham and Cheese Quiche mixes up fast and has so little hands on time! Make it for a delicious weeknight dinner, or a big Sunday morning brunch!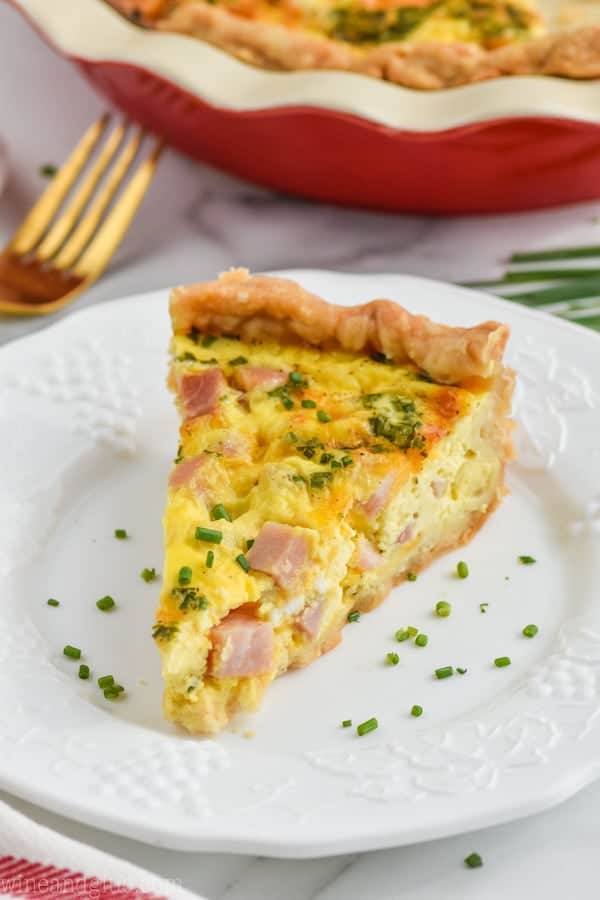 Ham and Cheese Overnight Breakfast Casserole
Ham and Cheese Overnight Breakfast Casserole is savory, filling, and super easy to make! Serve this hearty dish for at a fancy brunch or on a busy weekday morning for your family.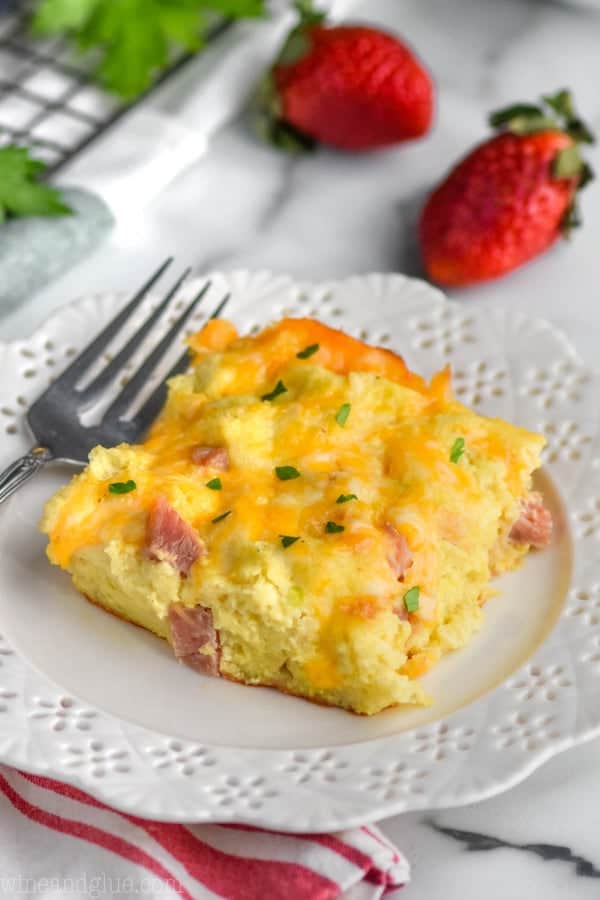 Ham and Cheese Egg Muffins
Ham and Cheese Egg Muffins are such an easy delicious breakfasts on the go. Made with simple ingredients, and easy to freeze, your family will love these muffin tin eggs.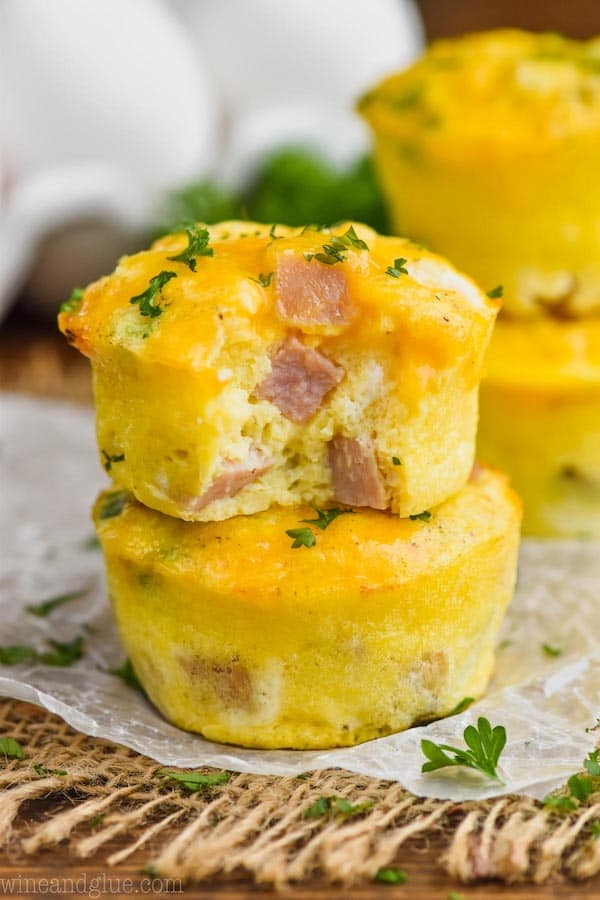 Asparagus Quiche
This Asparagus Quiche is a light and delicious brunch recipe. Full of simple, yet fullfilling flavors, this will be a hit with guests.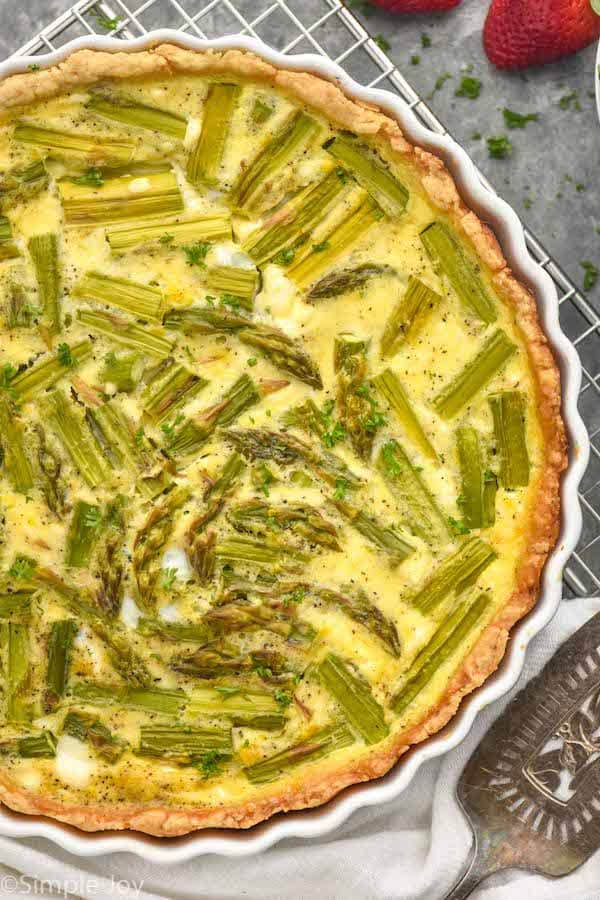 Ham Sandwich Recipes
Perfect for an easy lunch, these ham sandwich recipes will use up leftover ham in ways that are just as good (or better) the second time around. Our Ham Salad is perfect to take to work or school for lunch, but the sliders and the panini will be a huge hit for dinner.
Ham Salad
This easy Ham Salad is a 10 minute recipe that is great on sandwiches, delicious with crackers, and perfect for using leftover ham!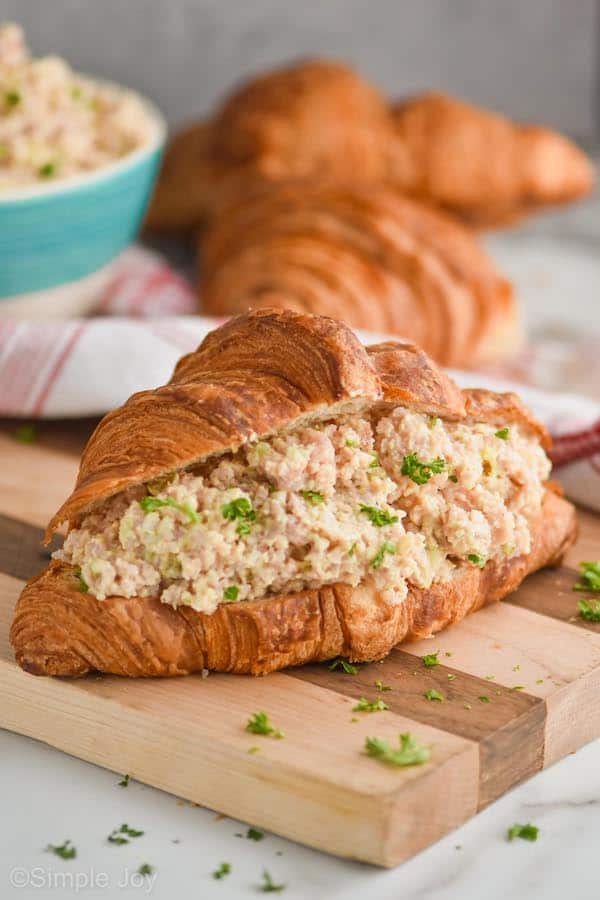 Jalapeno Peach Panini
This Jalapeño Peach Panini is a serious combination of amazing flavors! A little spicy, a little sweet, and oh so yummy.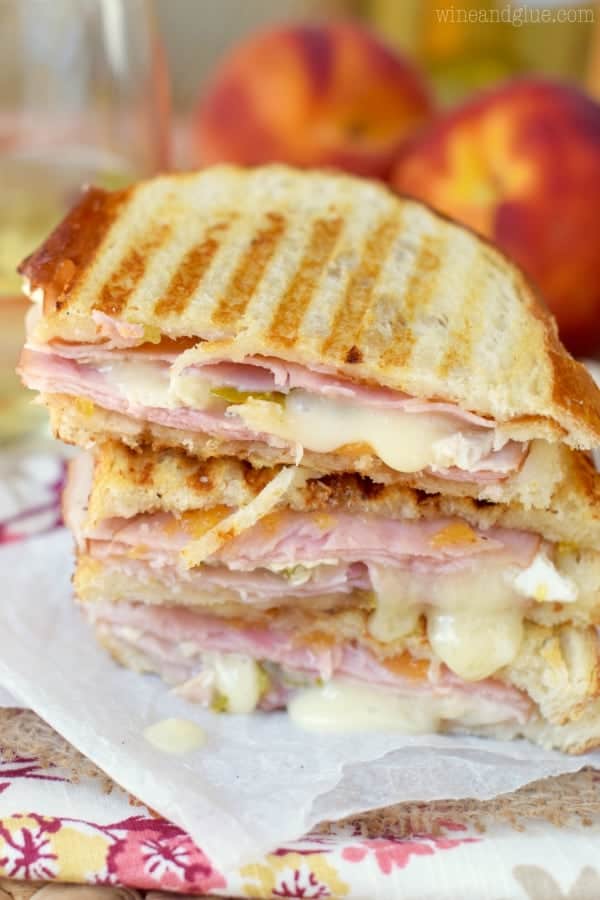 Ham and Cheese Sliders
Ham and Cheese Sliders are the best solution for an easy dinner. These make the perfect party food, and will win over any crowd.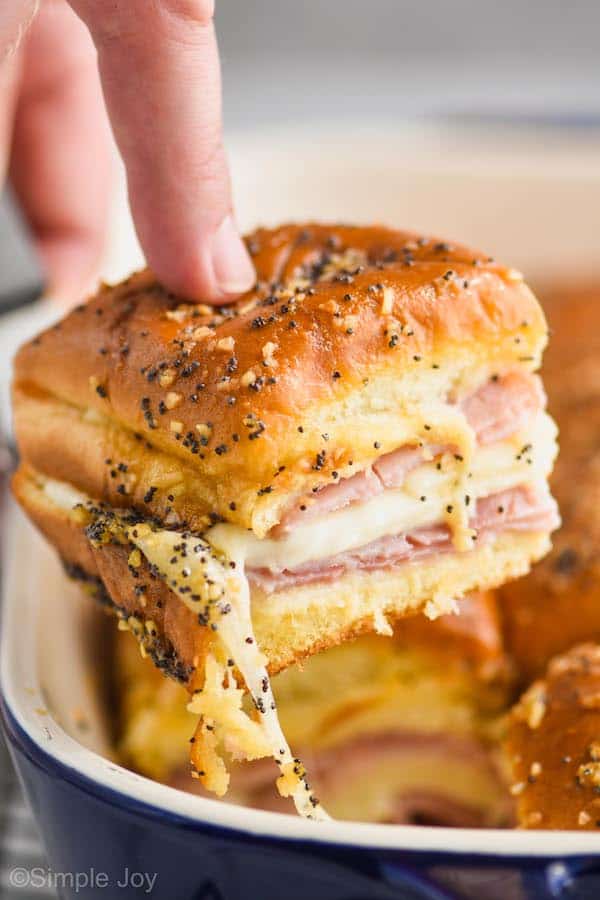 Ham & Cheese Roll Ups
These Ham & Cheese Roll Ups make a great appetizer or easy lunch!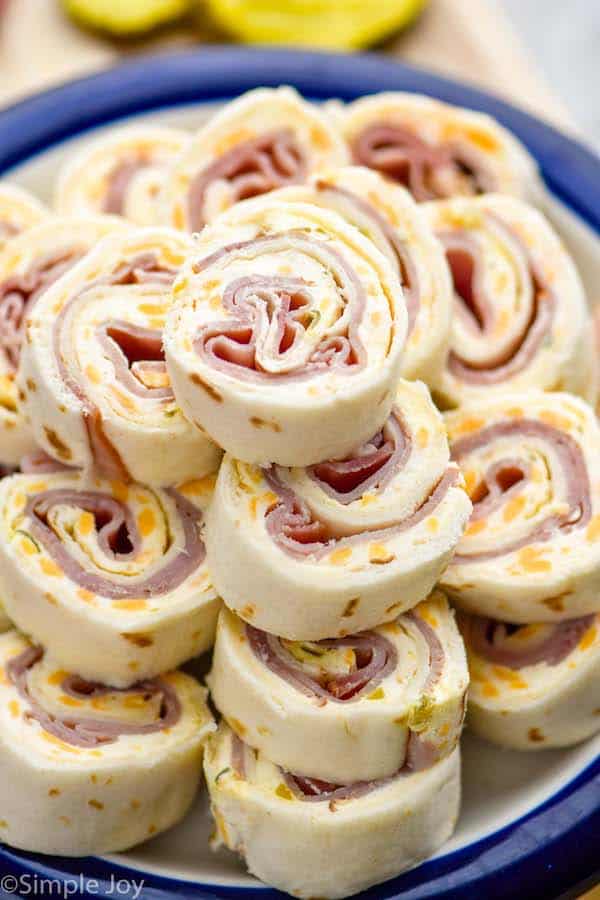 Entree Recipes
These ham entrees are hearty and full of flavor. These dinner recipes make it easy to enjoy your leftover ham throughout the week. With the amazing flavors in these simple to make comfort foods, your family won't even realize you are doing double duty with their holiday ham.
Scalloped Potatoes and Ham
Scalloped Potatoes and Ham is the creamiest, most comforting way to use left over ham. You will want to make extra just so you can make this delicious casserole.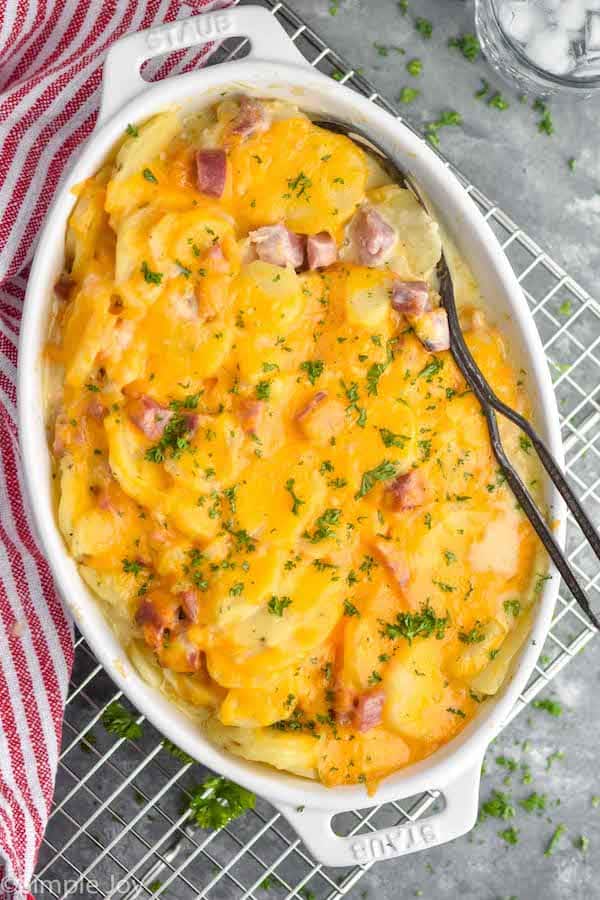 Split Pea and Ham Soup
This Split Pea and Ham Soup is such delicious and easy comfort food. With very little prep time, you get an amazing soup everyone will love.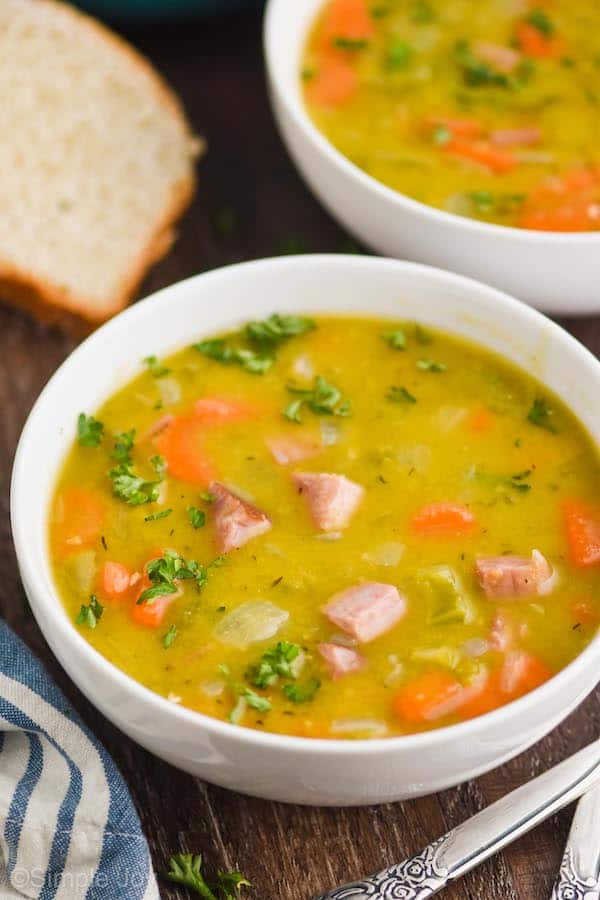 Ham and Pea Pasta
Ham and Pea Pasta is a quick 30 minute dinner that the whole family will love. Easy to find ingredients, combined with a cream sauce and fettuccine make this recipe a total winner.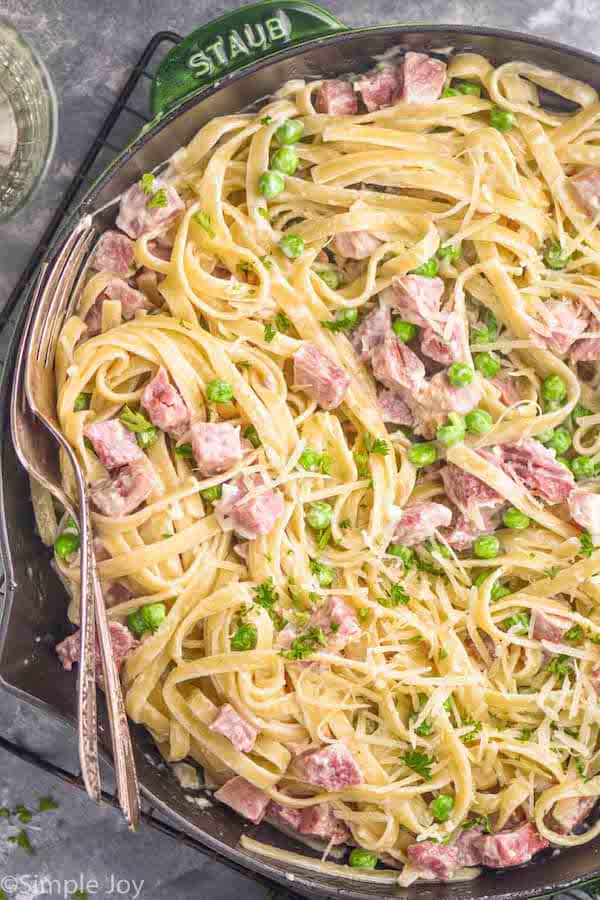 Ham Fried Rice
Ham Fried Rice is a delicious and very simple dinner. Made with just a handful of ingredients, but easy to switch up, your family will love this fried rice recipe.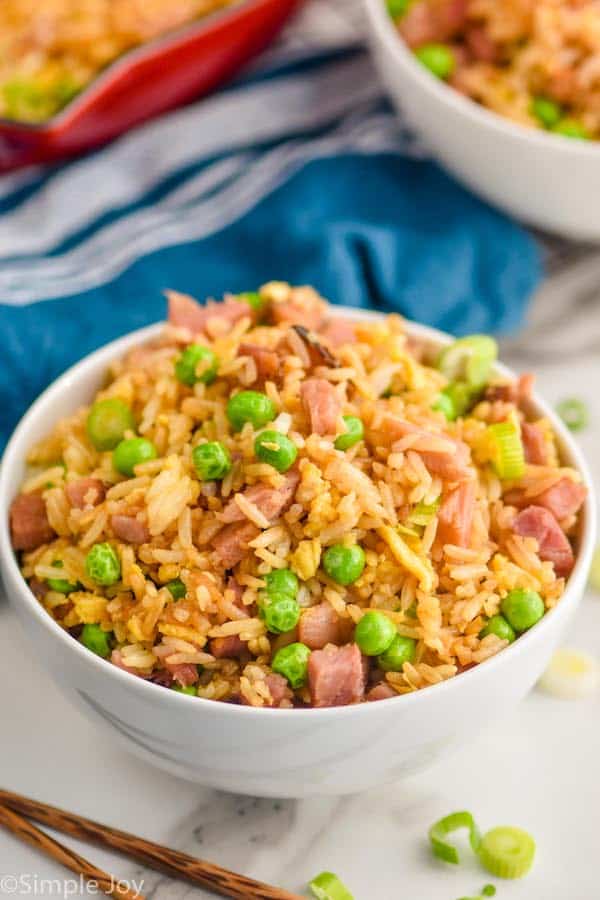 Stromboli
This Stromboli recipe will blow your mind. Imagine the best pizza rolled up into bite sized pieces. It is absolutely delicious and makes for such a fun dinner.