Lemon Ginger Mojito | The refreshing flavors of lemon, ginger, and mint in a delicious mojito! Or make the classic with my traditional
mojito recipe
.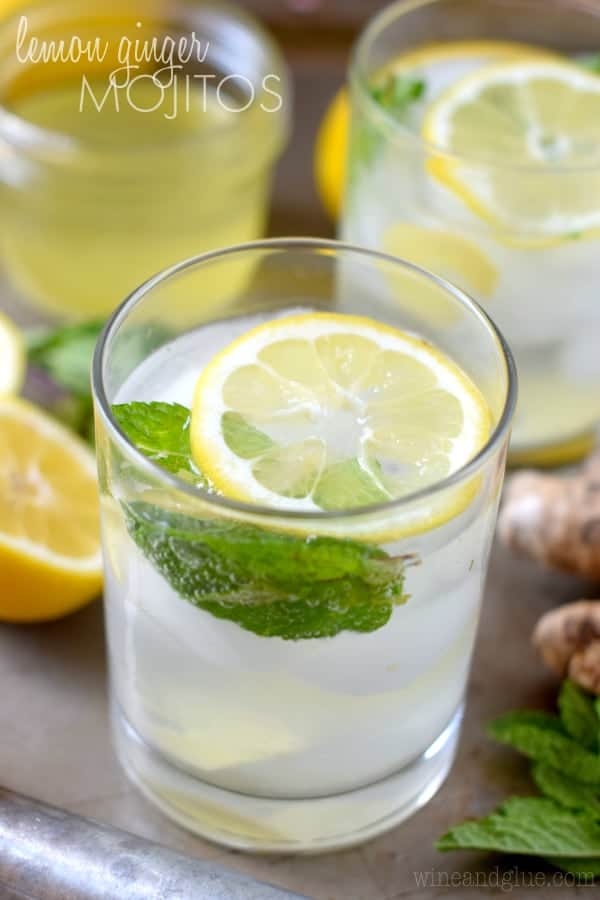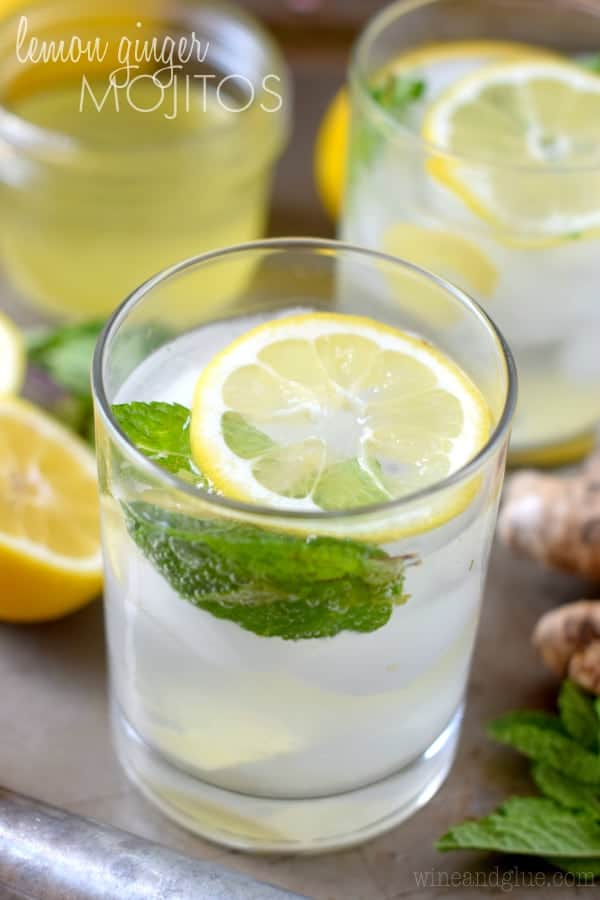 There's this restaurant in Milwaukee, that I loooooove. It's called Cubanitas, and it has the most delicious Cuban food.
Empanadas, ham coquettes, banana chips with guacamole, and a cuban sandwich that is to die for. I mean, after you eat it, you kind of think to yourself, "Okay. I'm good. My life is complete."
As good as all their food is, their Mojito is out of this world. It is just the absolute perfect combination of mint, rum, sugar, and lime. And they shove a sugar cane stick in there that kind of makes all your dreams come true.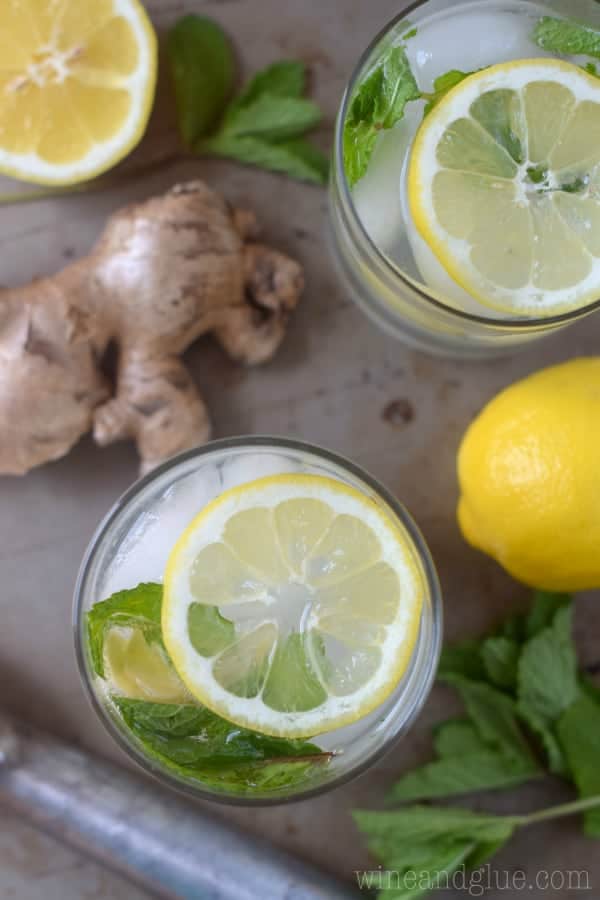 Right next to Cubanitas is a sushi restaurant. And more than once, we have gone ahead and had a few too many mojitos at Cubanitas, and then walked over to have some sushi.
One of my favorite things about getting sushi (besides the actual sushi) is the pickled ginger that comes on the side. I might be a weirdo, but it is literally making my mouth water as I type this.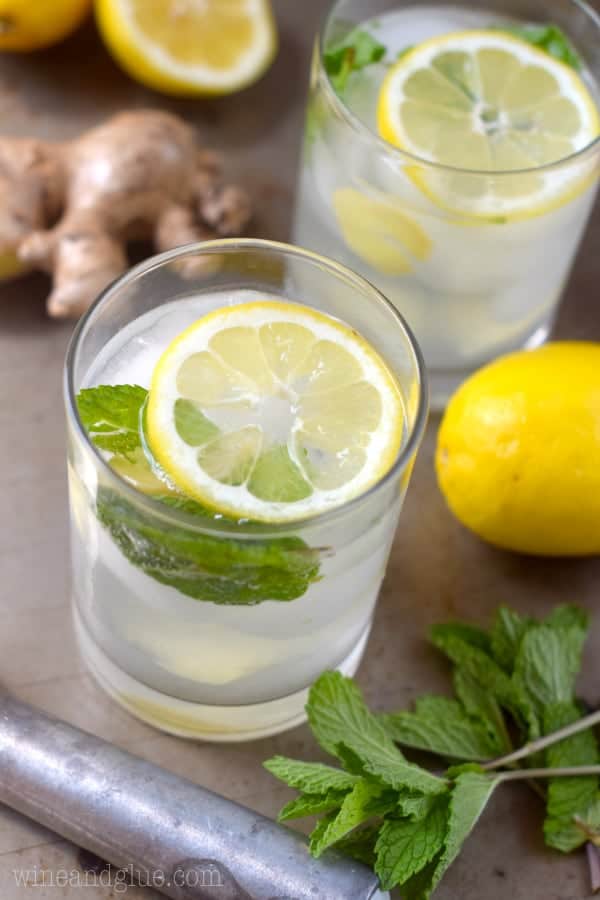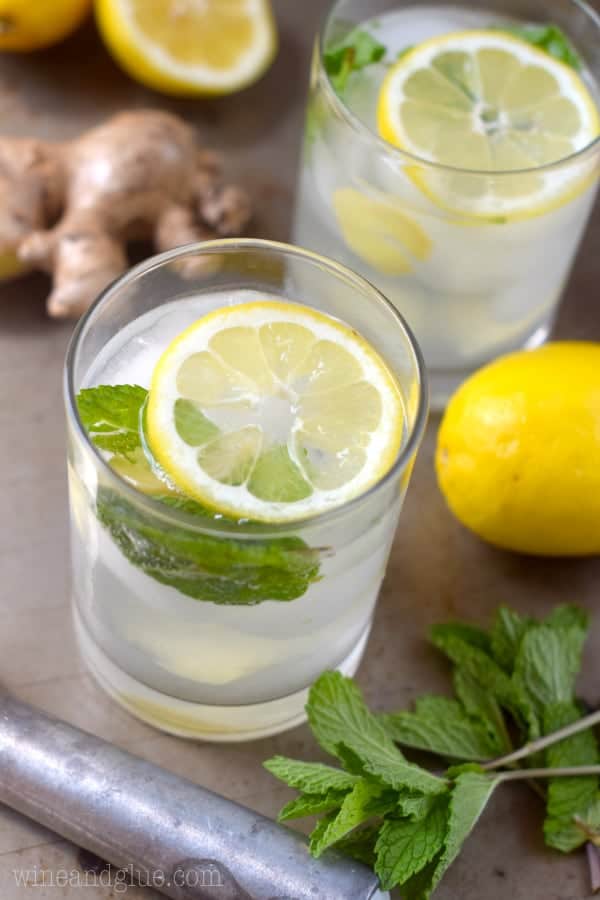 So this drink is like an homage to that experience (that makes me sound a real snob, huh?). Mojitos followed by pickled ginger.
If you love ginger, you are going to want to double the amount I call for. I looooove ginger, but I know that not everyone does. The ginger, the mint, and the lemon all together is such a wonderful flavor combination.
And once you've made your lemon
simple syrup
(which is like a liquid lemon drop and needs to be used in about three hundred additional recipes) this drink comes together quicker than you can yell, "Pull up a lawn chair and grab my favorite cooking magazine!"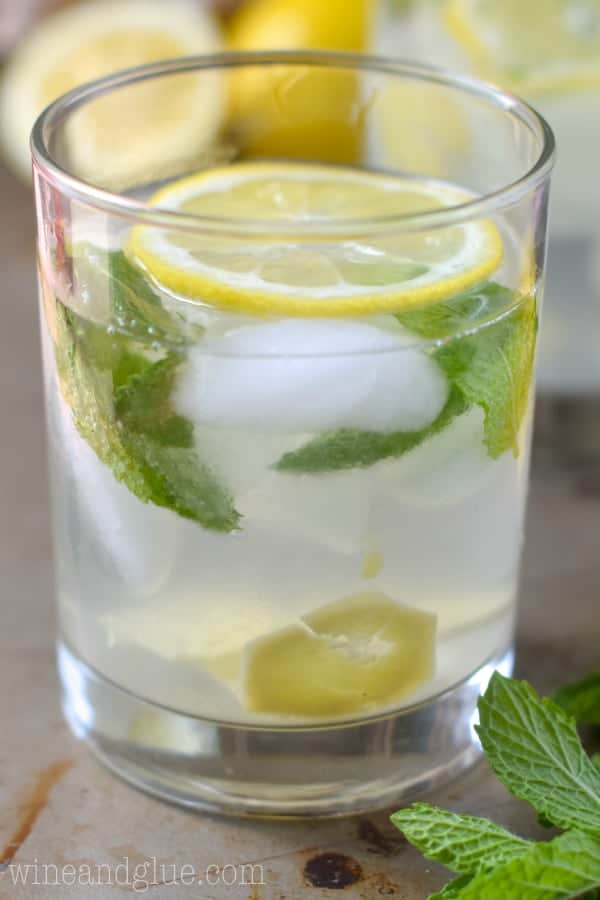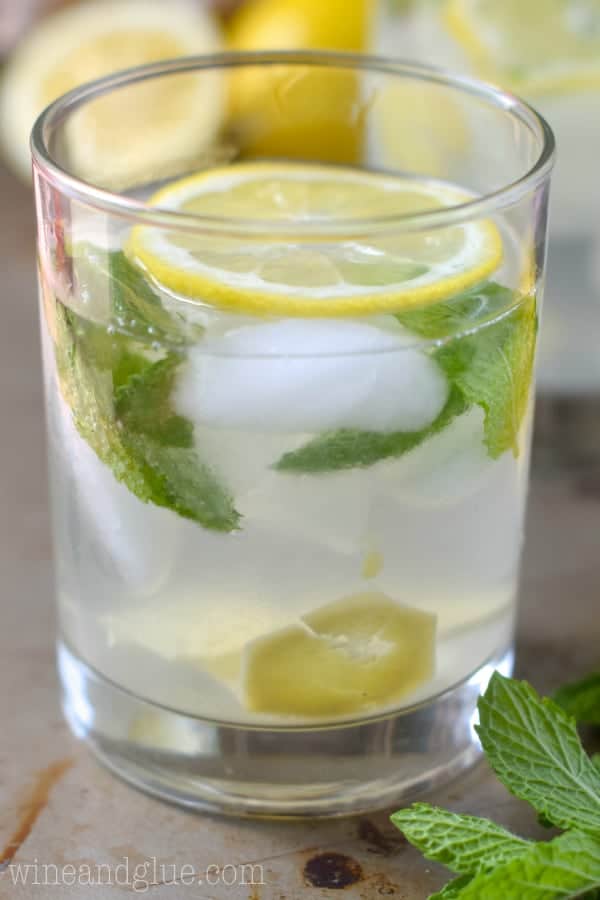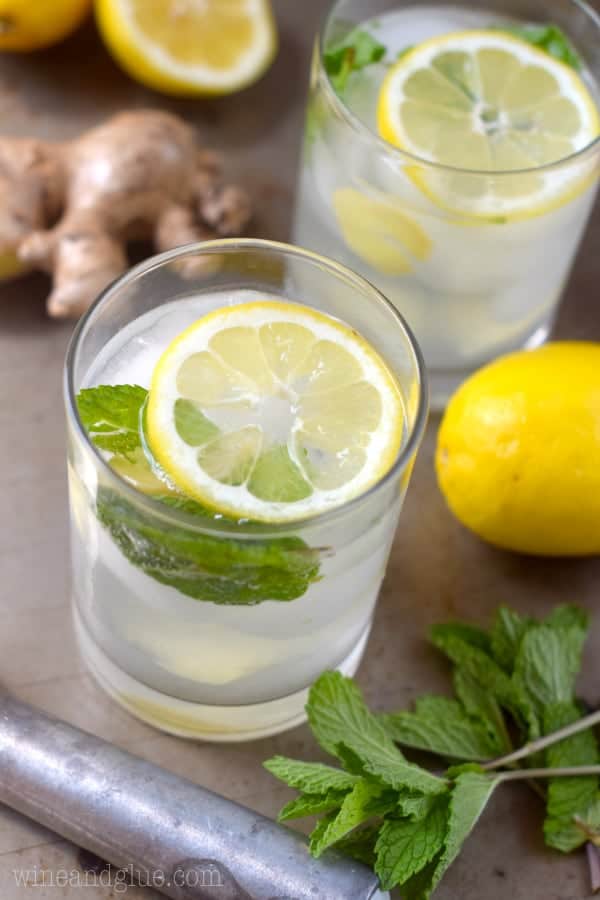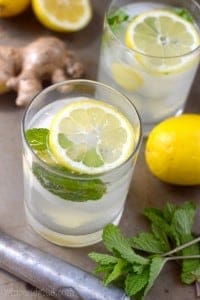 Lemon Ginger Mojito
Ingredients
For Lemon Simple Syrup

juice of two lemons

zest of two lemons

1

cup

sugar

water

For the Mojito

5

mint leaves

one inch of ginger peeled and sliced thin

1

TBSP

lemon simple syrup

1 1/2

ounces

white rum

white soda
Instructions
Make the lemon simple syrup by putting one cup sugar into a small sauce pan. Zest the lemons over the sugar.

Juice two lemons into a measuring cup. Top the lemon juice with water so that you have one cup liquid.

Combine the liquid and the sugar and bring to a boil over low heat, stirring until well combined.

Strain the simple syrup to remove the zest.

Cool before using in the drink.

To make your mojito, in the bottom of a glass muddle the ginger, mint, and simple syrup (I used the end of an ice cream scoop and it worked beautifully).

Add ice to the glass.

Pour in the rum and then top with the soda, stir well to combine.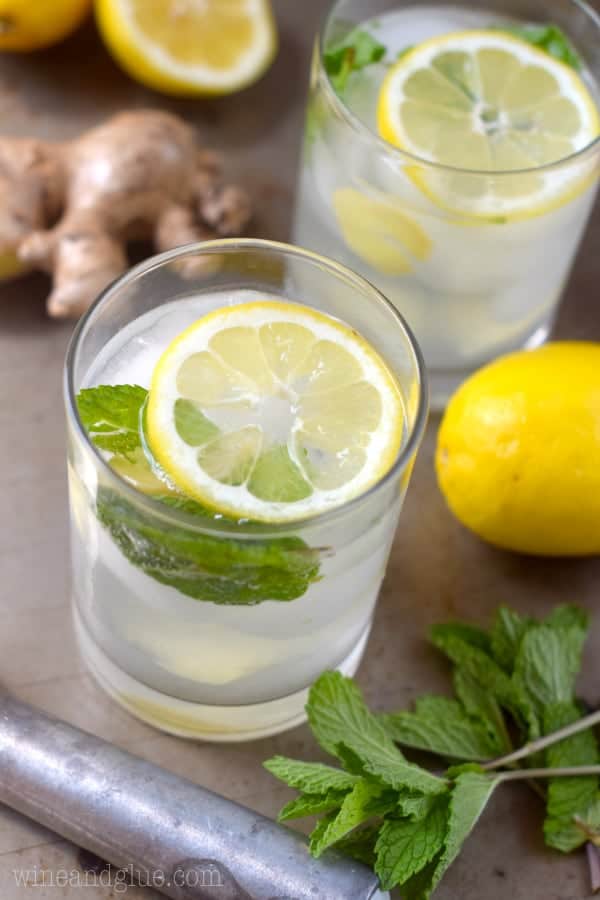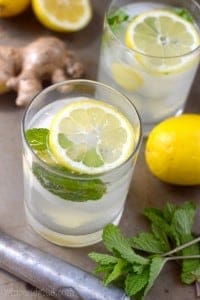 did you make this
Lemon Ginger Mojito