Pesto Spinach Omelette | A delicious and easy breakfast or dinner!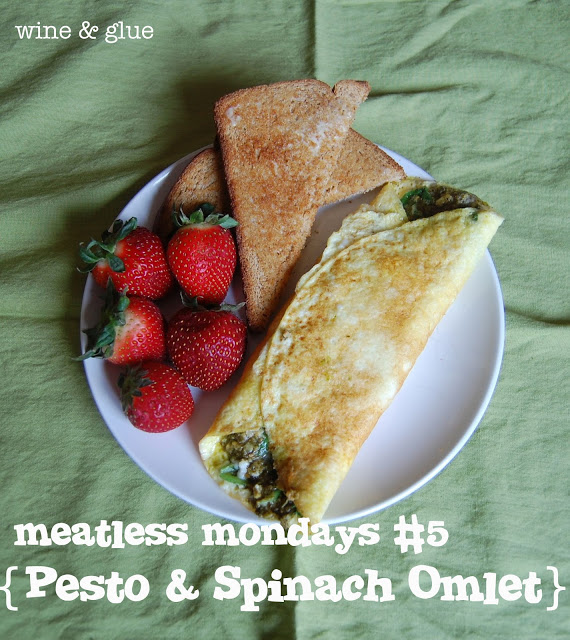 Have you been following along with my Meatless Mondays posts? Have you been keeping track of my reasons to go meatless one day a week? If not . . . .

This week's reason?
This was a last minute thrown together dinner, and I had all the ingredients in my fridge one minute, and in my tummy the next. Pesto, feta, eggs, and spinach. So yummy!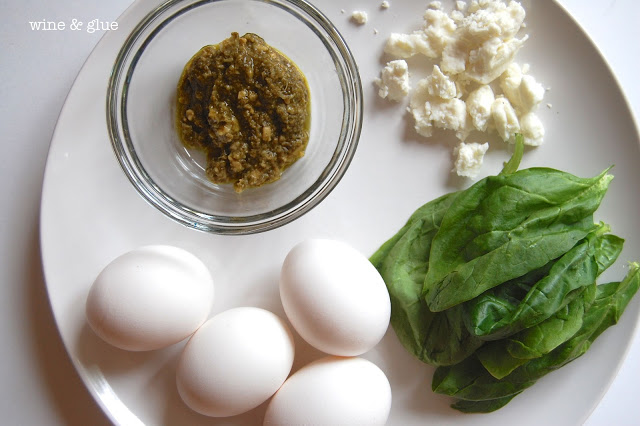 I rounded it out with some toast and strawberries, and it made a filling and really healthy meal.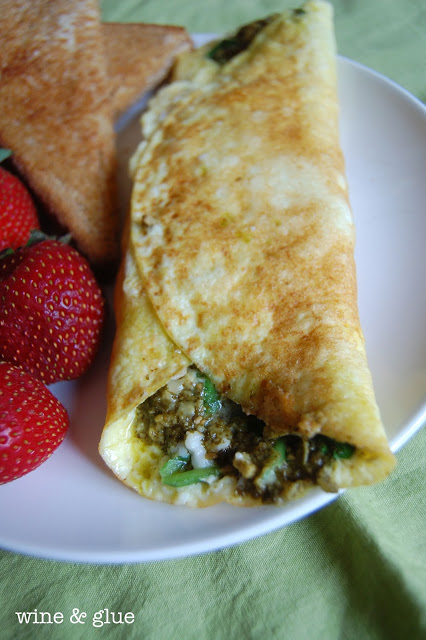 Or it would have . . . . had I not had to share it with a squawking little birdie.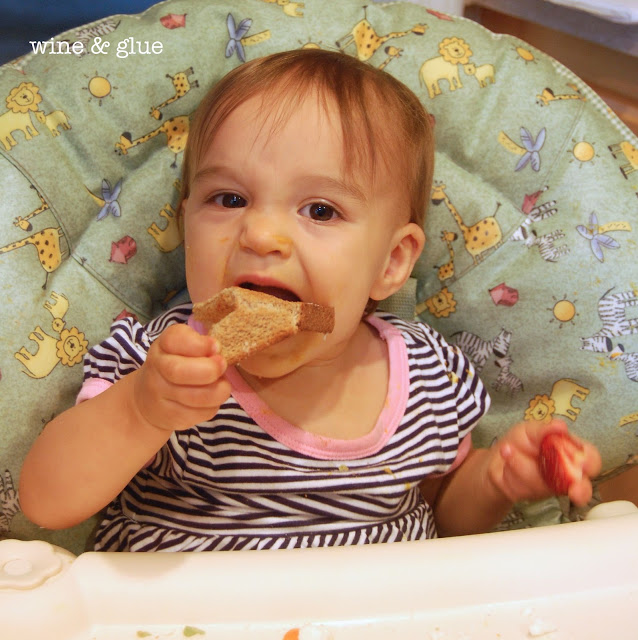 Pesto & Spinach Omelet
(makes one omelet)
I have found that the two things that make making an omelet the easiest are a big spatula and making sure the eggs are pretty well set before you start flipping things around.
4 eggs (two whole, and two whites with yolks discarded)
1/4 cup of feta
a small bunch of spinach leaves (about 1/2 a cup)
1 TBSP of pesto
1 tsp of fat free half and half
Divide your eggs, add the half and half, whisk until they are uniform in color.
Pour eggs into a preheated skillet over medium heat. Once the eggs become opaque, gently pour/spread the pesto down the middle. Put the spinach leaves on top, and then sprinkle on the feta.
Carefully fold over one side of the omelet, and then fold it over again. Let it sit for about 30 seconds, and flip the whole thing over again and give it another 30 seconds.
Enjoy!