Amazing Peanut Butter Brookies (half brownie, half cookie) from Crazy for Crust's new book, Dessert Mash-Ups!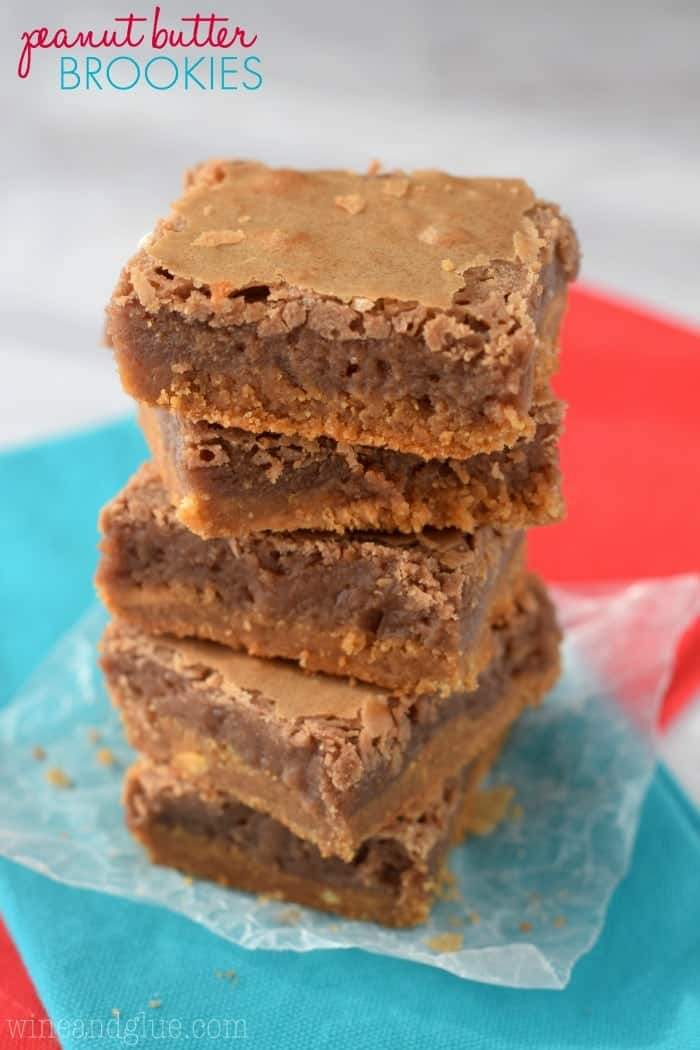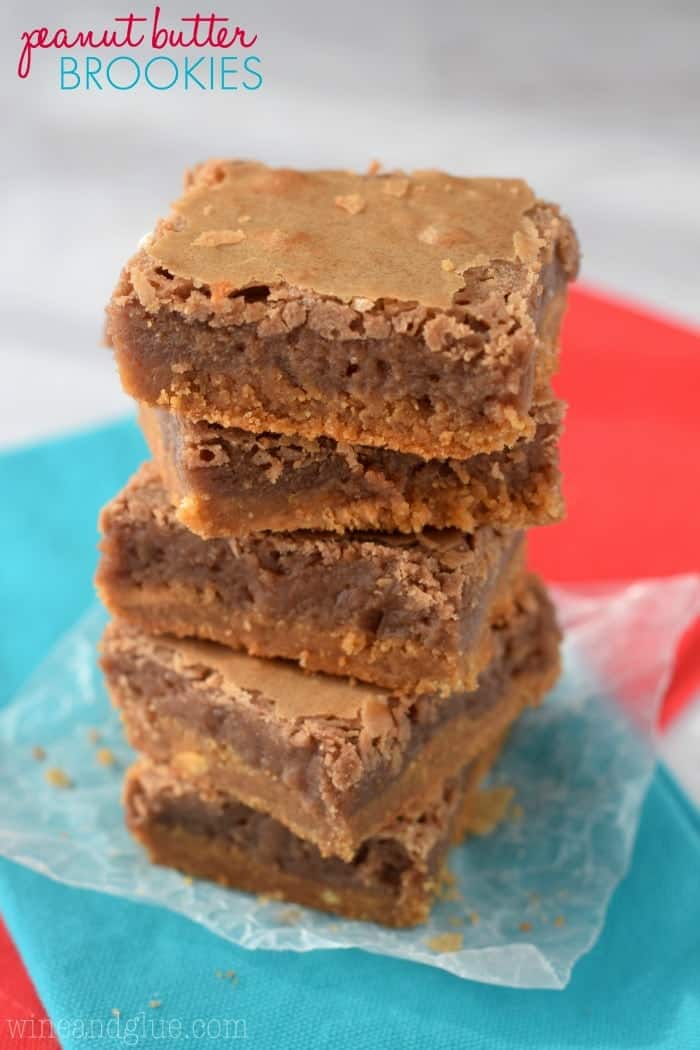 You guys know Crazy for Crust, right? I mean, I've mentioned her a couple times. Oh . . . . like here, and here, and then this time . . . and this time . . . . I swear I'm not stalking her . . .
Dorothy is one seriously talented baker. I've made a lot of her recipes from her blog, my two favorites that come to mind are this Sugar Cookie Bark (oh sweet holy madness, it's TOO good!) and this Biscoff Toffee Pretzel Bark (INSANE!). So when I found out that she was publishing a cook book, I could not wait to get my little hands on it!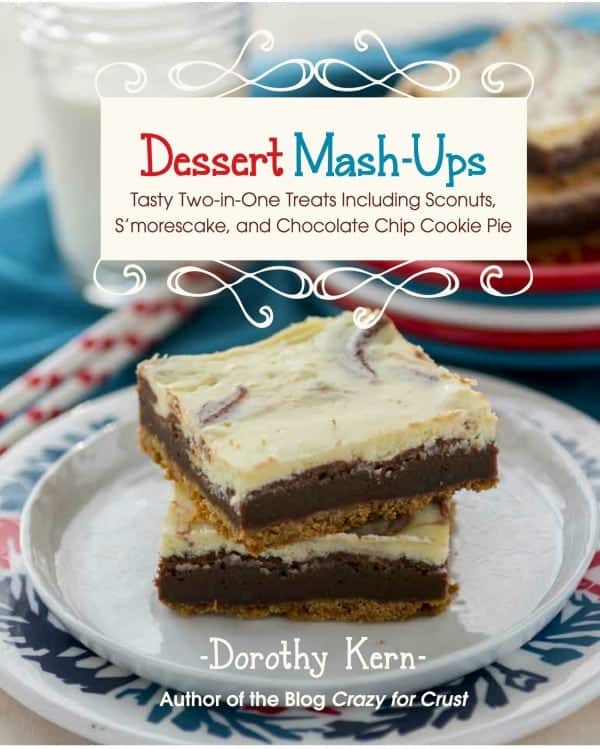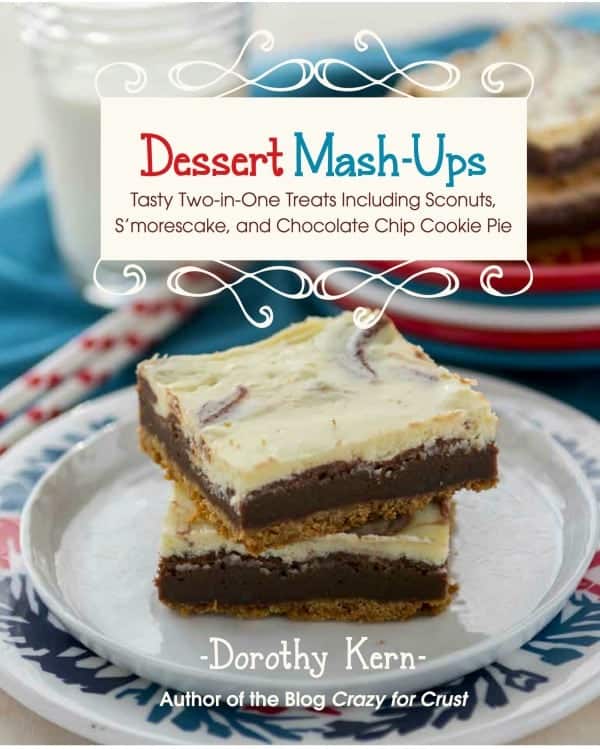 Like so many of the awesome creations on her blog, Dessert Mash-Ups is a collection of creative recipe combos! Like Snickers Cake Roll or Truffle Topped Brownies or Oatmeal Cookie Cheesecake Bars.
Dessert Mash-Ups is filled to the brim with deliciousness, 50 amazing original recipes, each with its own intro, and drool worthy full page picture. (I just need to pause for one second and say that to say that I'm proud of my friend, Dorothy, is like a huge understatement. She rocks my socks off.) Additionally, you get some pretty fantastic tips on equipment, ingredients, substitutions, storing baked goods, and even a step by step photo tutorial on dipping truffles in chocolate (!!!).
From her book I've already made her S'mores Cookies and Chocolate Chip Monkey Bread Muffins. Sooooooo good! And these Peanut Brookies are just like all the other recipes of Dorothy's I've tried, easy to follow, and totallllllly addictive!!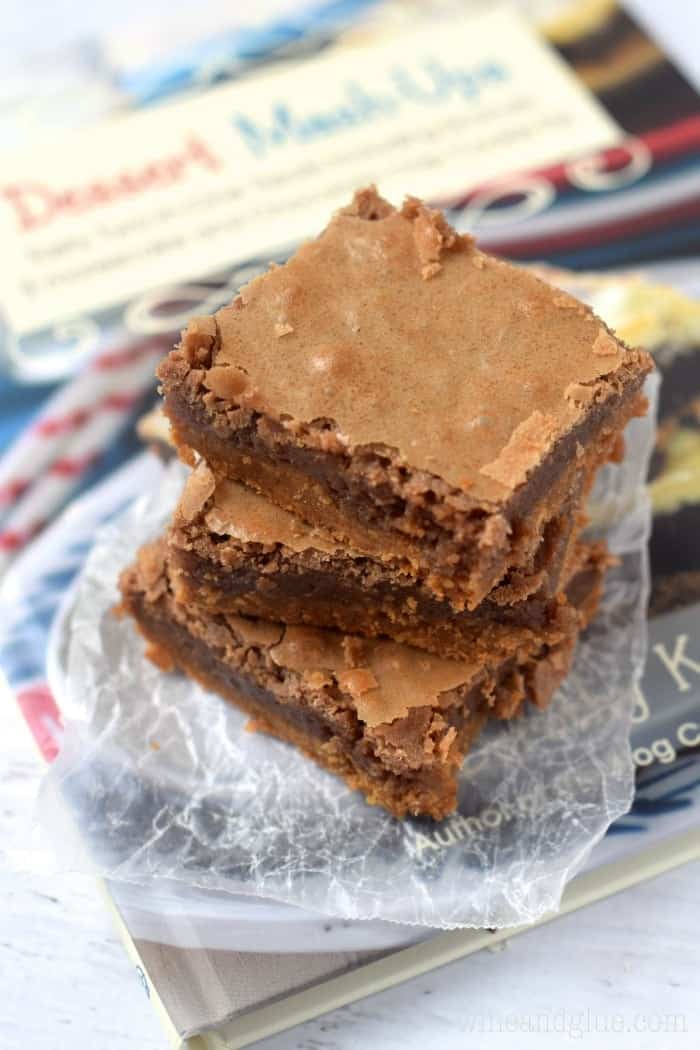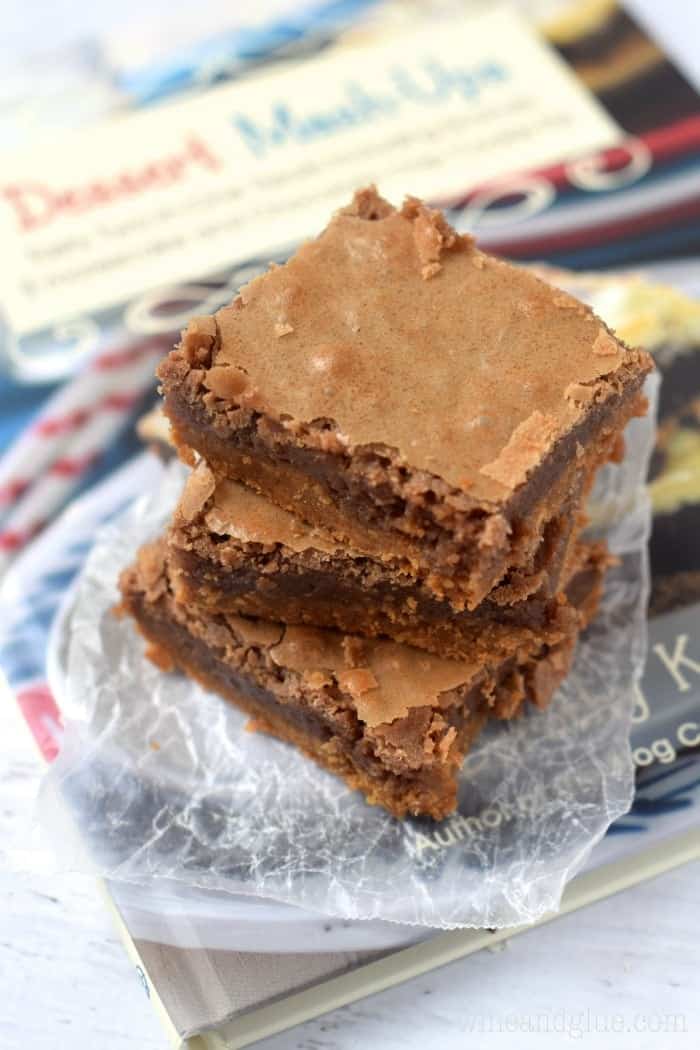 These seriously come together in a snap, and though I was tempted to eat the peanut butter dough by itself before topping it with the brownie batter, I held off . . . . until they come out of the oven, and then I kind of attacked the pan. They are a giant pan of buttery, chocolatey, peanut butter deliciousness, with that amazing flakey finish on top! It was a total mistake to make these on a Friday, because then I had the amazing pan starring me in the eye all weekend before Monday morning rolled around and I begged Nathan to take them away before I finished off the whole pan!
So when you buy your copy of Dessert Mash-Ups, make sure this is the first recipe you make!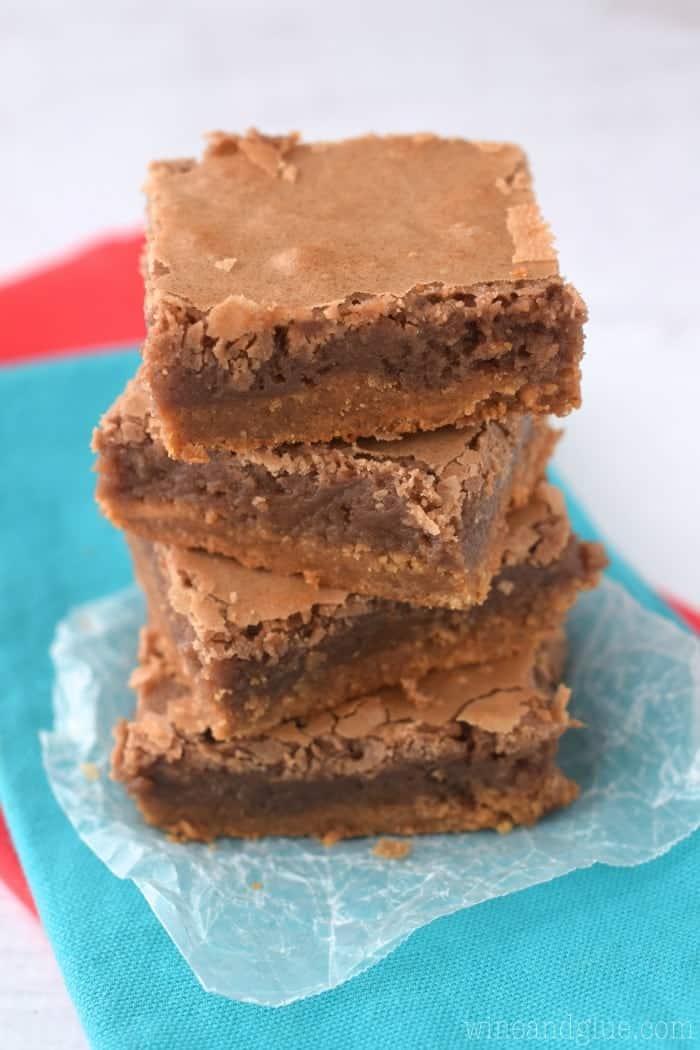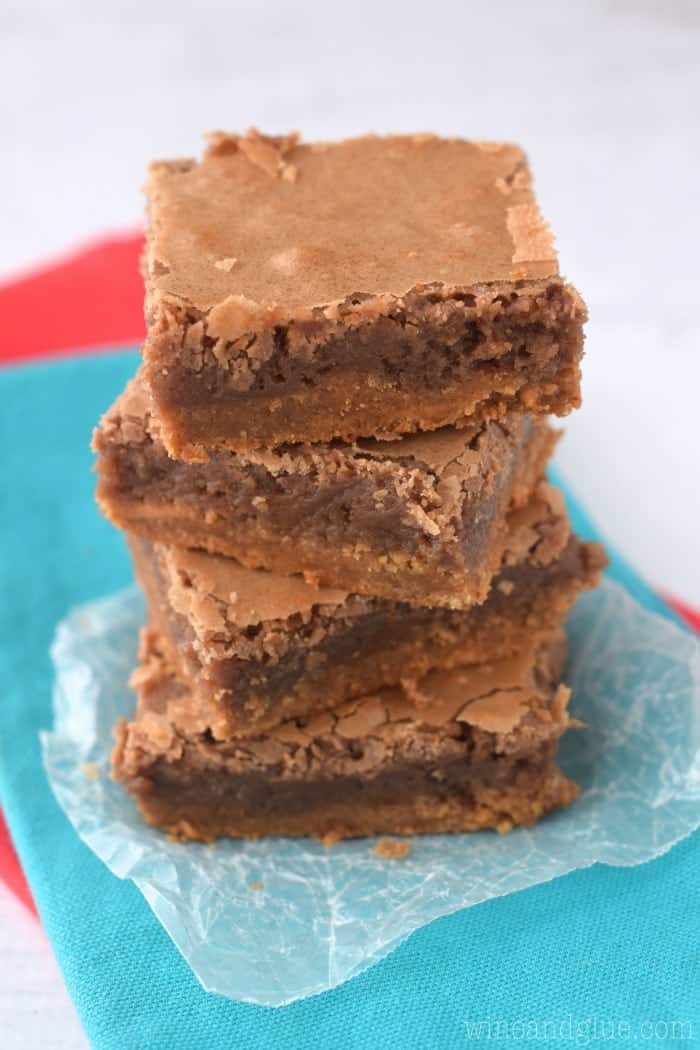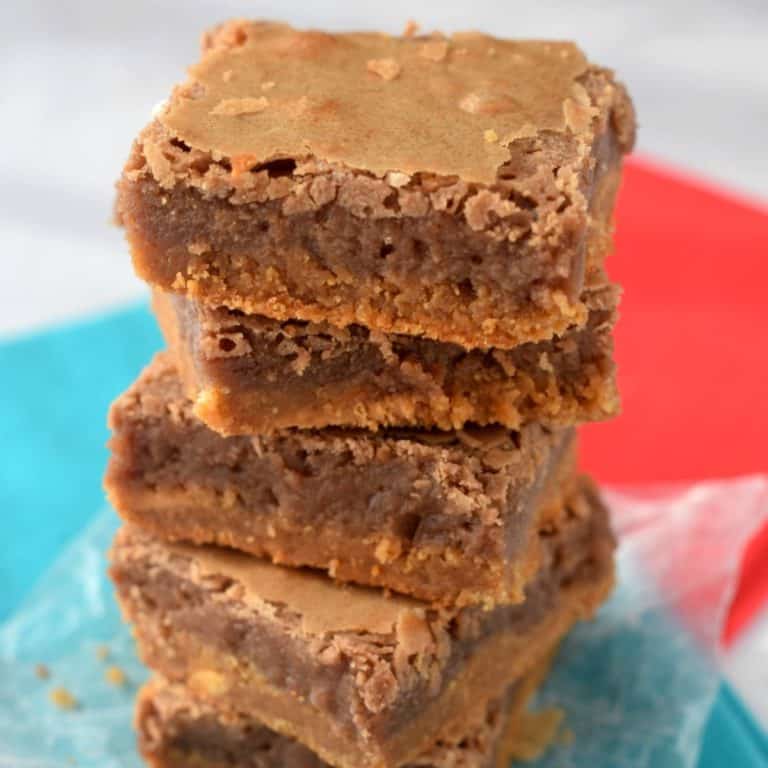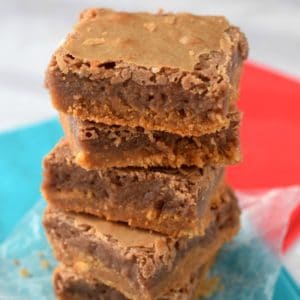 Peanut Butter Brookies from Dessert Mash-Ups
Ingredients
1

cup

creamy peanut butter

1/2

cup

granulated sugar

1/2

cup

packed brown sugar

1

egg

4

ounces

of milk chocolate morsels

see note

3/4

cup

unsalted butter

1 3/4

cup

granulated sugar

3

eggs

1

TBSP

vanilla extract

1

cup

all purpose flour
Instructions
Preheat your oven to 350 degrees. Spray a 9 by 13 inch pan with cooking spray.

In a large bowl, stir the peanut butter, sugars, and egg together. Press it into the bottom of the pan. It will be a thin layer. (Dorothy suggests using cooking spray on your hands to make for easy spreading of this layer.)

Melt the chocolate and the butter together in a large microwave safe bowl in 30 second intervals, stirring between each one, until it is one smooth mixture.

Stir the eggs, sugar, and vanilla into the chocolate butter mixture until smooth. Then gently stir in to the flour.

Pour the batter over the peanut butter layer and bake for 32 to 38 minutes or until the edges are slightly cracked. Let it cool in the pan completely before cutting and serving.
Notes
Dorothy's original recipe calles for 2 ounces of unsweetened baking chocolate, coarsely chopped and 2 ounces of semisweet baking chocolate, coarsely chopped. Since I had all the other ingredients on hand, I used 4 oz of milk chocolate, and it was fantastic!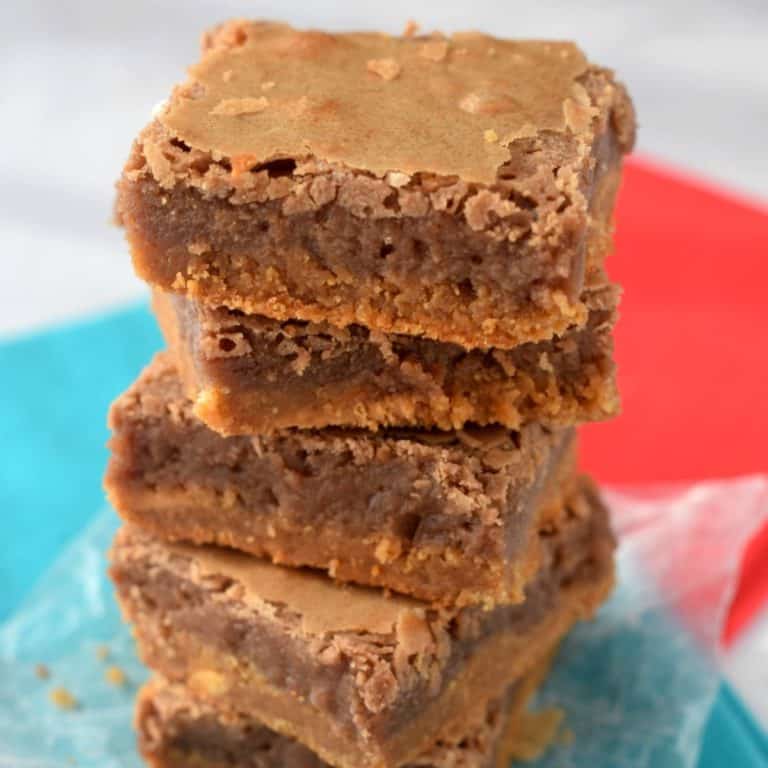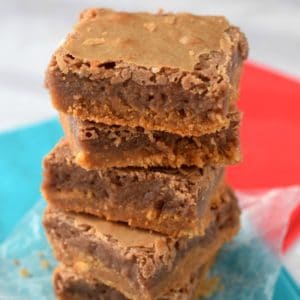 did you make this
Peanut Butter Brookies from Dessert Mash-Ups