Pepperoni Pizza Cups | Easy little finger food that is SUPER delicious!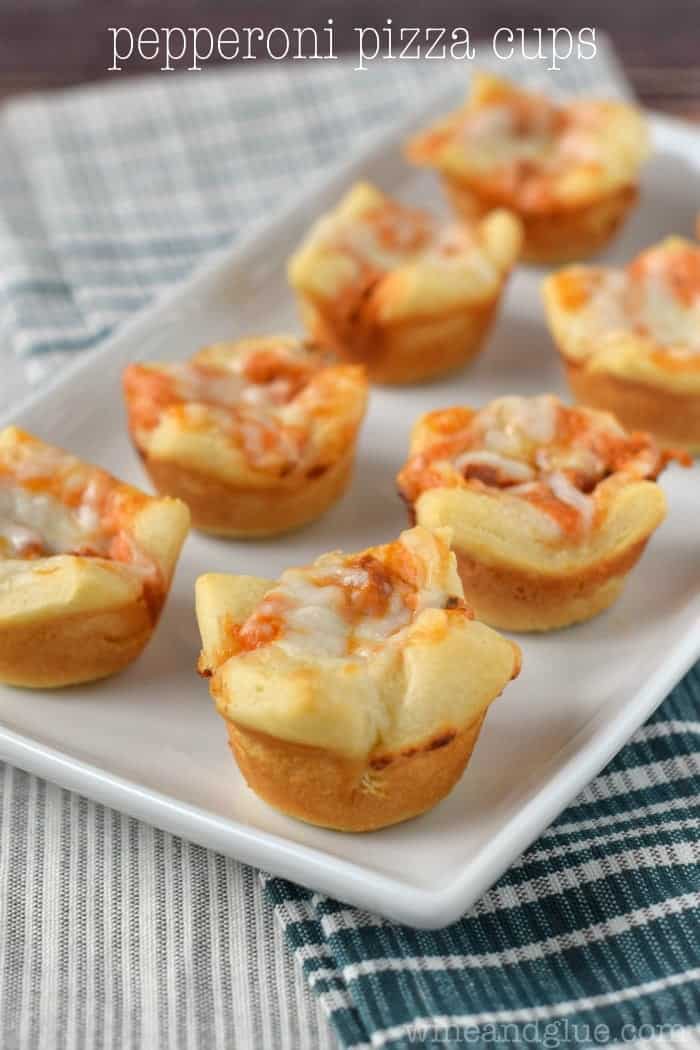 Can you believe it??? We are only like a MONTH away from back to school time!!
Okay.
This is going to make me sound like the WORST mom, but I am PUMPED for back to school!!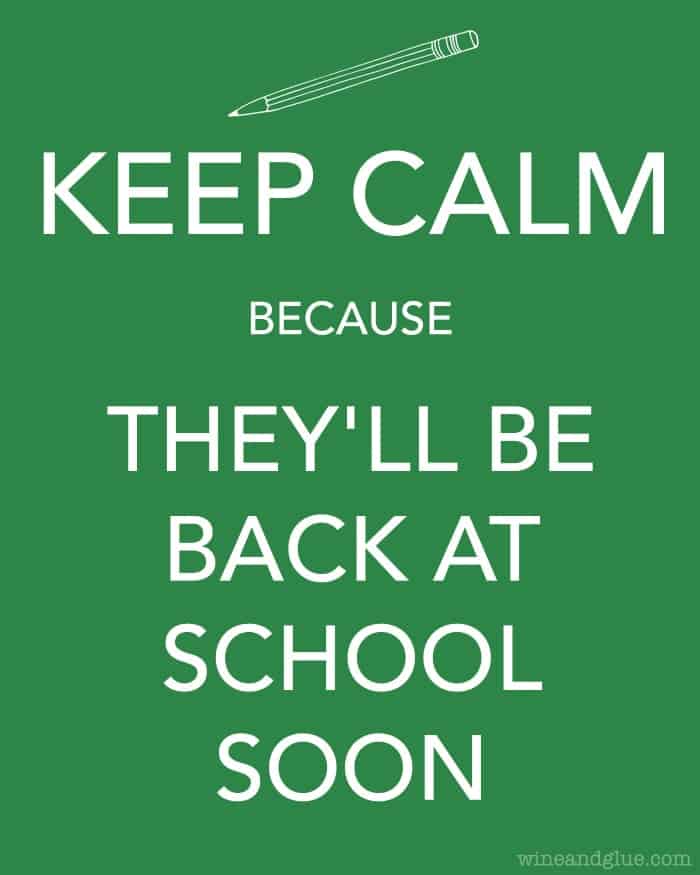 (Click the image above to download a PDF printable version!)
This summer has just been . . . well, really hard. Working from home, three little kids, a newborn . . . ugh. I just haven't been able to give my kids the summer that I want to give them.
I want it to be trips to the pool, puppet shows at the library, and running through sprinklers. Going out for ice cream, long bike rides, and playing at the park. But it's sort of been staying at home, staying at home some more, and then when we're bored and don't know what to do . . . we stay at home.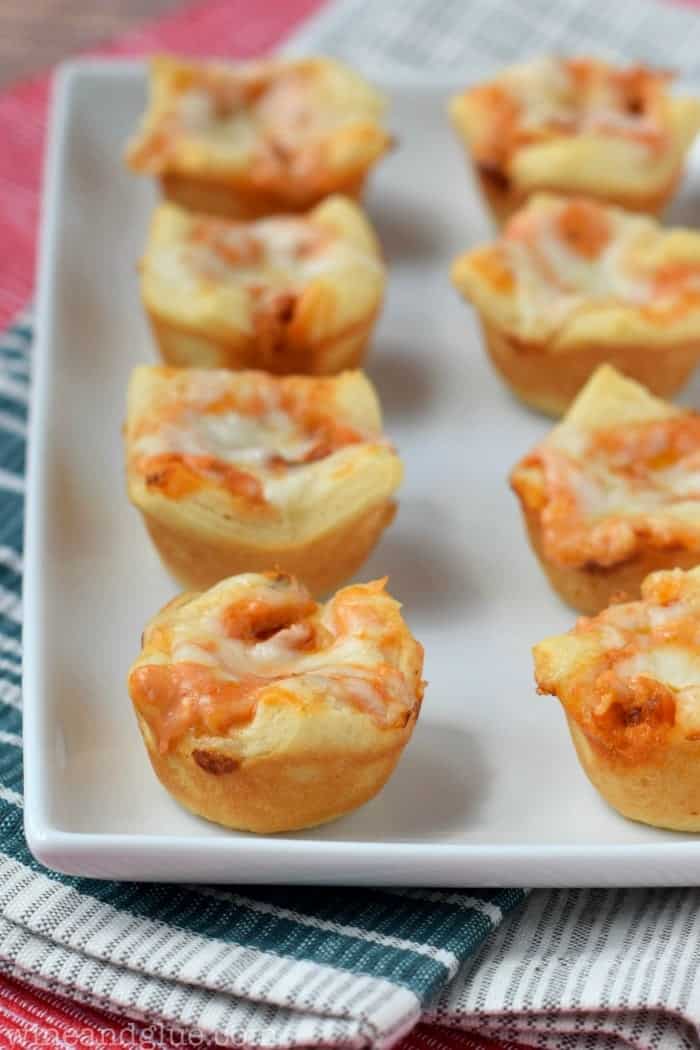 So . . . see?? I'm not such a bad mom! I'm happy for Gavin that school is starting up again soon. Kiddo needs something to do.
Anyway. School is starting . . . . soon!
And with that, comes a need for after school SNACKS! In our house, snack time is uber important (Is it still cool to say uber? . . . . Wait. Was it ever?).
Lately my kid has been STARVING. I seriously am giving him snacks every five minutes. I swear that this kid is eating DOUBLE the amount of calories a day that I am. He can eat a whole watermelon by himself. In one sitting. Boxes of mac 'n cheese? Gone. Apples, peppers, mini pizzas, crackers, cucumbers, grapes, cherry tomatoes, waffles, pancakes. Whew.
So. Much. Food.
So I'm kind of terrified of what it will be like when he goes back to school. Limited food all day long? A distracted boy surrounded by friends at lunch? Awww, hell. 2:45 is going to be a rough place to be.
So I've been thinking about new and creative after school snacks. And from that came up with . . . Pepperoni Pizza Cups! These take about five minutes to make and 10 minutes to bake and they are DELICIOUS!! I wanted to eat like half of them myself. They are like perfect little snacks. They will feed a mob of hungry teenage boys . . . or, you know, my six year old 🙂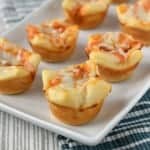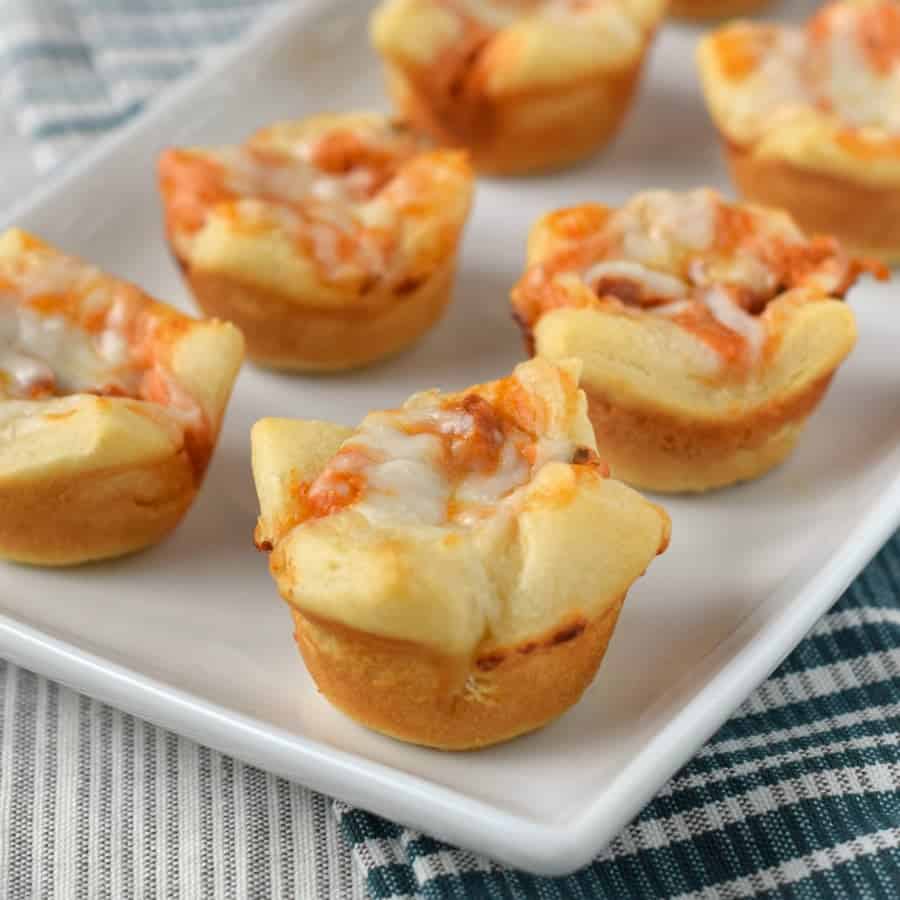 Print Recipe
Pepperoni Pizza Cups
Ingredients
1

package seamless crescent roll dough

I used Pillsbury

1/2

cup

store bought pizza sauce

I used Ragu

2.5

oz

stick pepperoni

diced (I used Hormel)

1

cup

shredded mozzerella cheese

2

oz

cream cheese

softened (I used Philadelphia)
Instructions
Preheat the oven to 350 degrees

Grease a 24 cup mini muffin tin with cooking spray

Unroll the seamless crescent roll and cut into 24 equal squares. Place the squares into the mini muffin tins.

Mix together the pizza sauce, the pepperoni, 1/2 cup of mozzarella, and the cream cheese until fully combined.

Put a small spoonful of the mixture into each cup.

Sprinkle the tops of the cups with the remainder of the cheese.

Bake for 10 minutes or until the cheese is well melted and the dough is golden brown.
You might also like